If you must eat Halloween candy, you might as well make it classy.
Oh and these are soooo classy. And tasty. And creamy. And parfait-y.
I layered the best chocolate bar with cake, pudding and cream and called it glamorous. Oh what? You didn't know Almond Joy was the best chocolate bar? Welp, now you do.
So raid the kids pillowcases for those little minis and dive in.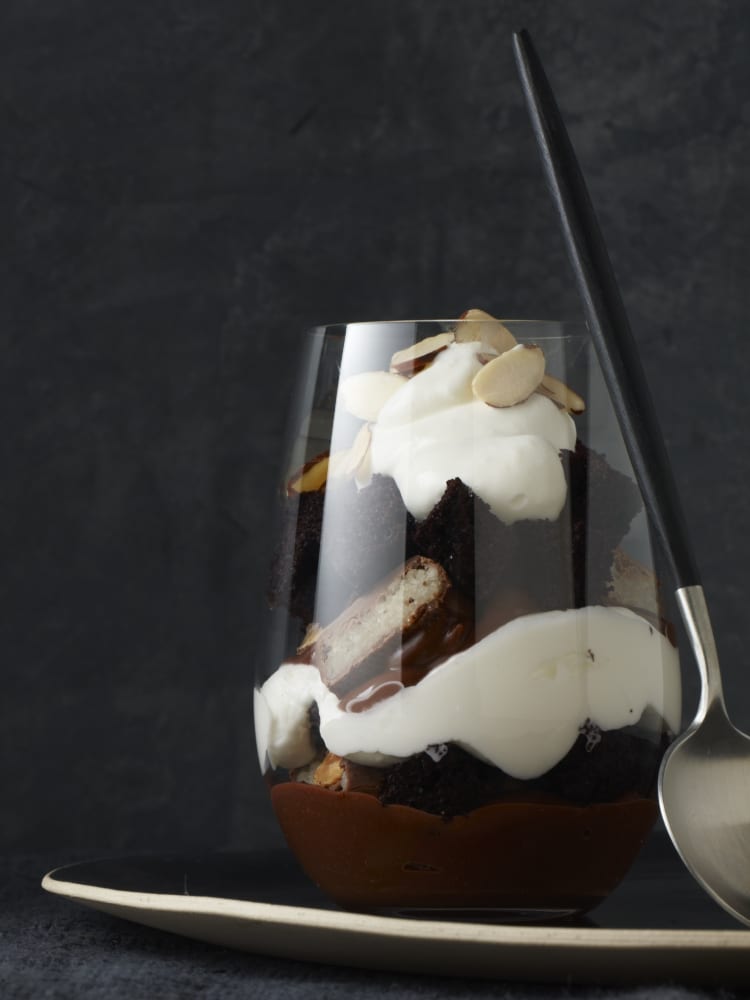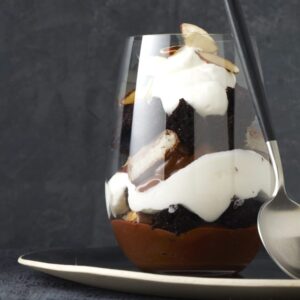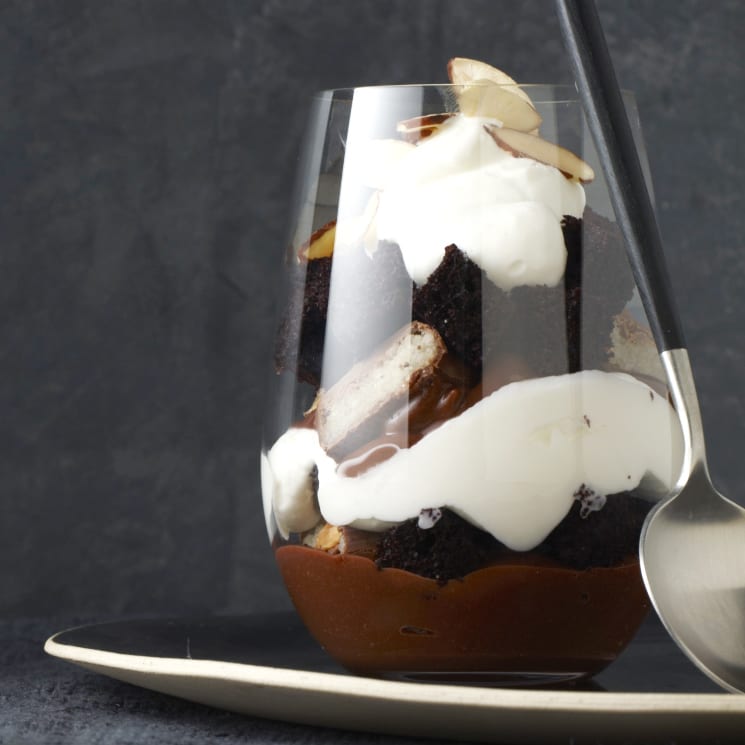 Auto Draft
If you like the classic candy bar, you'll go nuts for this creamy spoonable dessert.
Ingredients
1

cup

heavy cream

2

tbsp

confectioners' sugar

½

tsp

coconut extract

1

box chocolate pudding mix

prepared

2

cups

baked chocolate cake

cubed

10

mini Almond Joy bars

chopped

Toasted sliced almonds
Instructions
Whip cream, sugar and coconut extract until soft peaks form. Fill the bottom of six 10-oz jars or glasses with a few tablespoons of chocolate pudding Add a layer of cake cubes and candy bar pieces, then whipped coconut cream. Top with more pudding. Add another layer of cake and candy bar pieces.

Dollop coconut cream on top and garnish with toasted almonds
Recipes by Tara Bench
Original published in Ladies' Home Journal, Oct 2013
Photography William Brinson
Prop Styling Michelle Wong
Food Styling Christine Albano