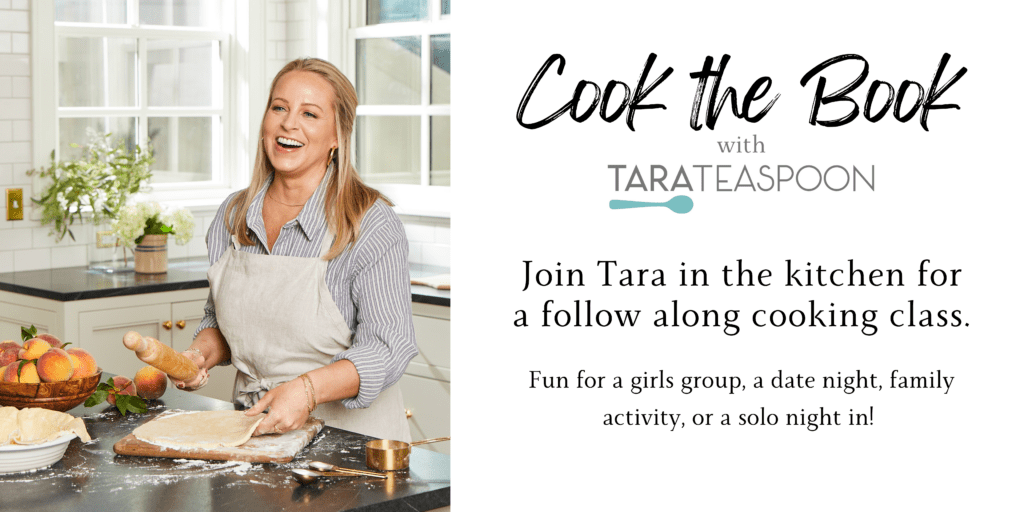 Cook along with Tara, participate in the live chat, or ask questions, as all of you make a delicious recipe from her new book, Delicious Gatherings!
Join cookbook author Tara Bench as she walks you through recipes found exclusively in her newest cookbook Delicious Gatherings. Grab a copy to follow along.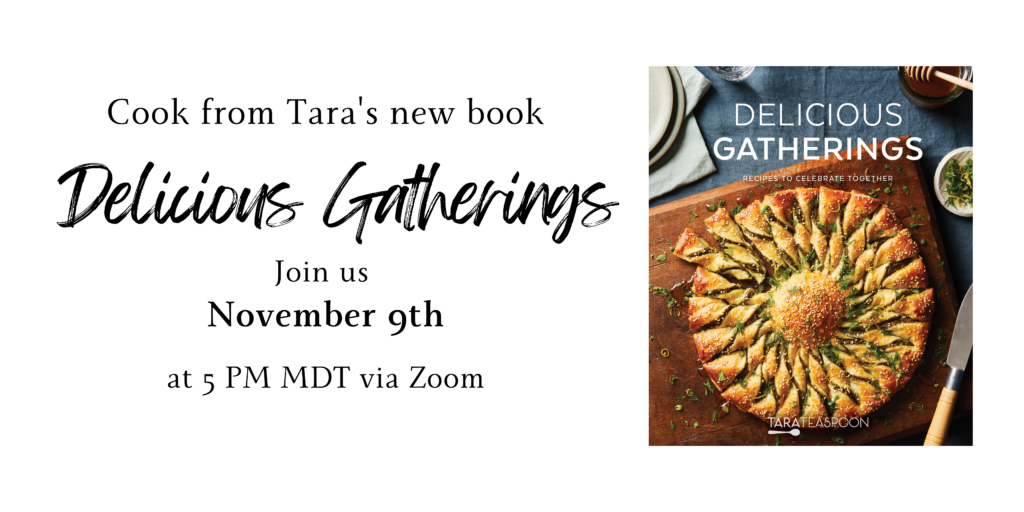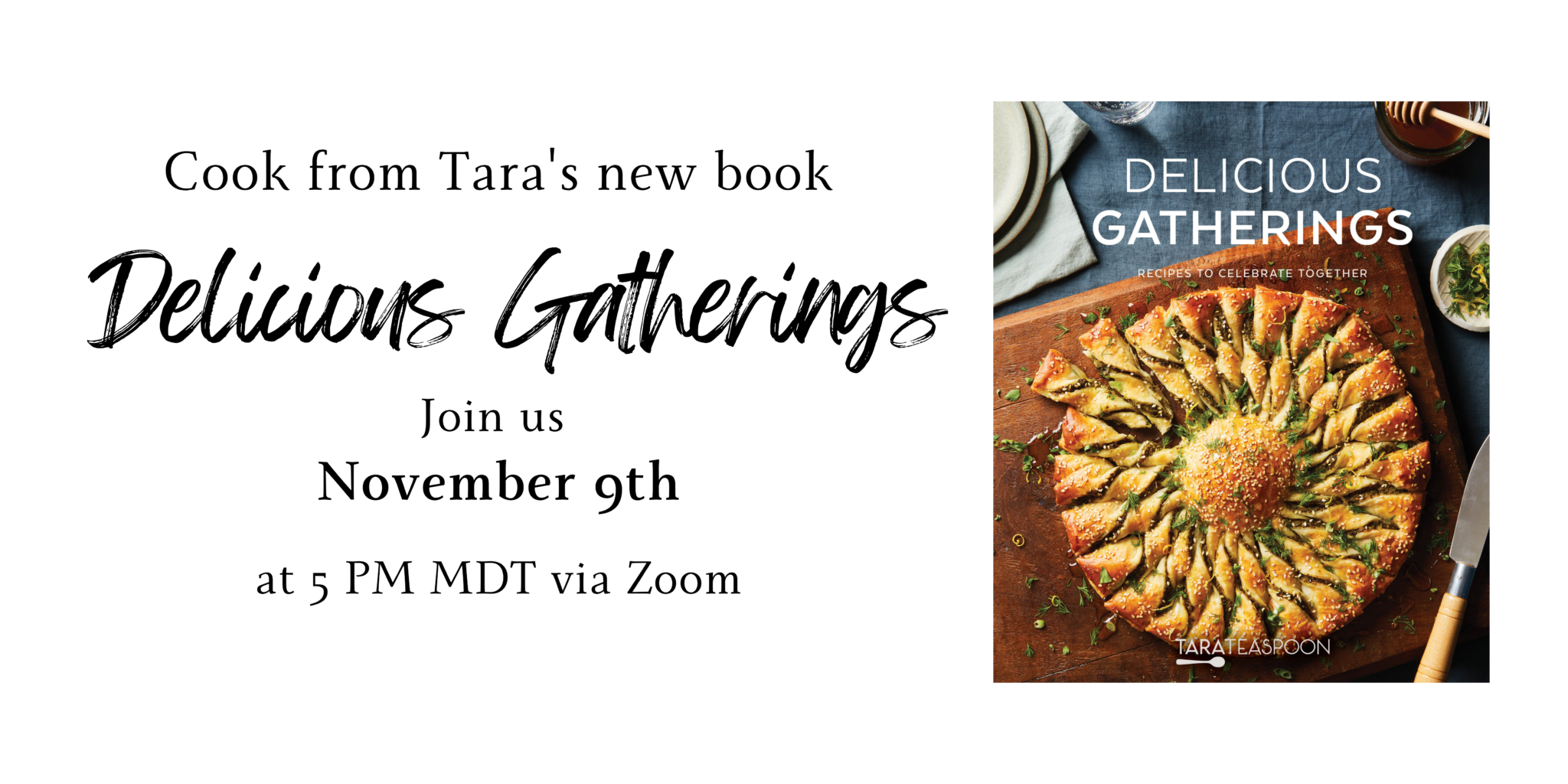 Tara will be hosting the class on November 9th at 5 PM MT/ 7 PM ET via a virtual platform. Have Tara right next to you in the kitchen as you make dinner.
Grab your copy of Delicious Gatherings to follow along.
---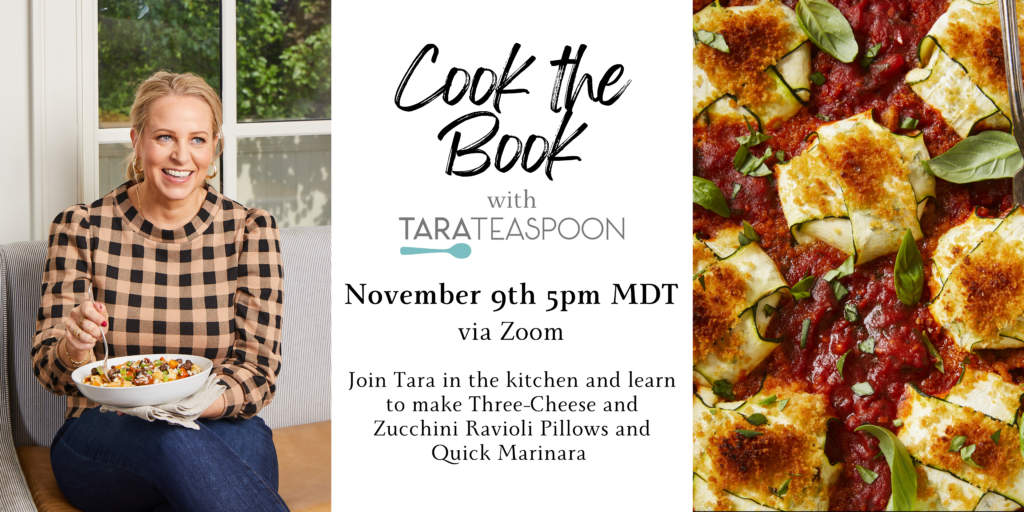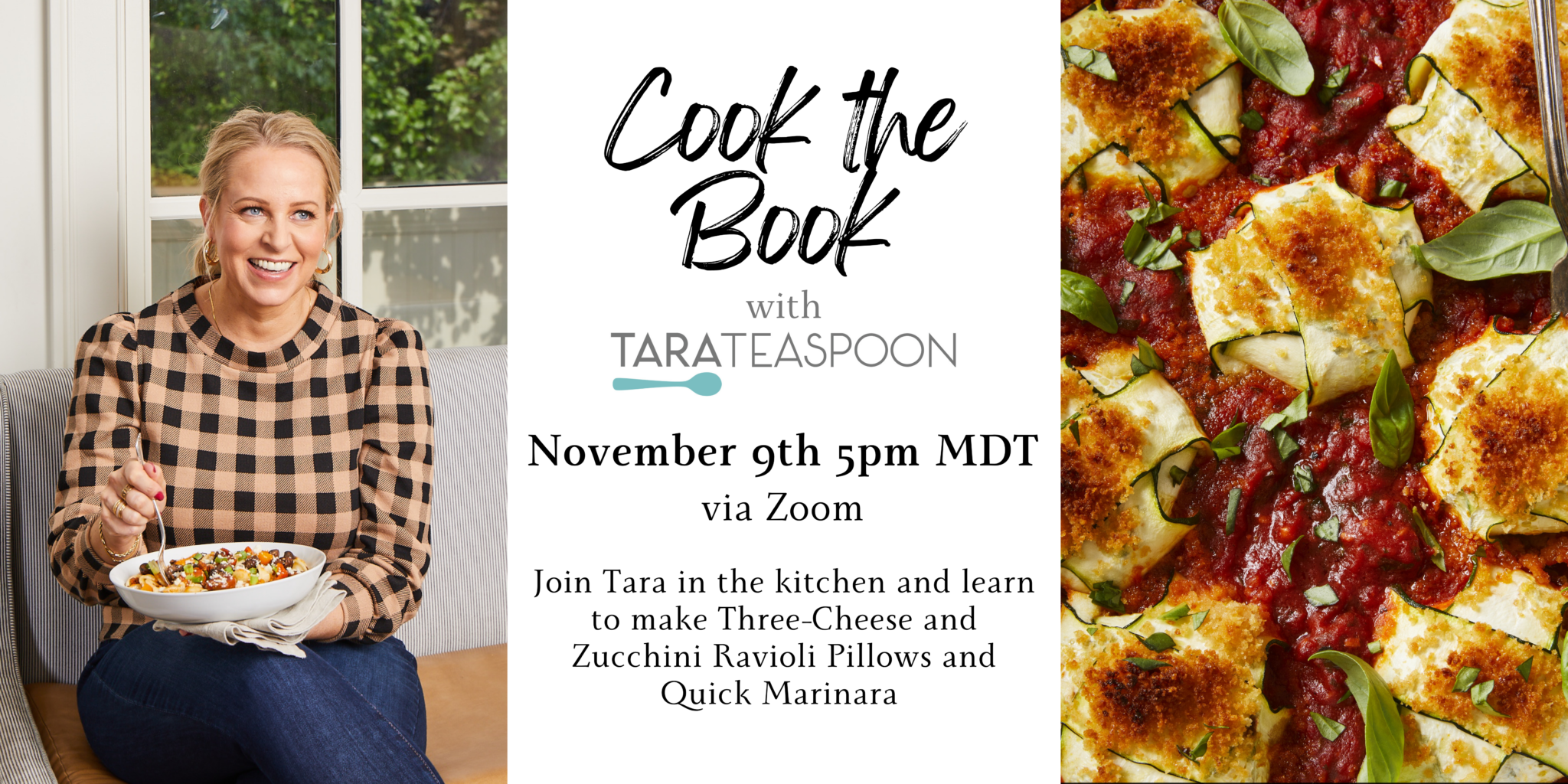 Make delicious meals made for sharing!
---
See you in class!
Newest recipes from Tara Teaspoon!