Dang delicious slow cooker brisket sandwiches pretty well knock the socks off of your summer cookout. A few simple steps, hands-free cooking time, and a little coleslaw make this killer meal.
If you need, and I mean NEED, a juicy BBQ brisket sandwich, but don't want to tend the smoker or grill for hours, you're in luck. This recipe is one of those simple, yet BANGIN' numbers.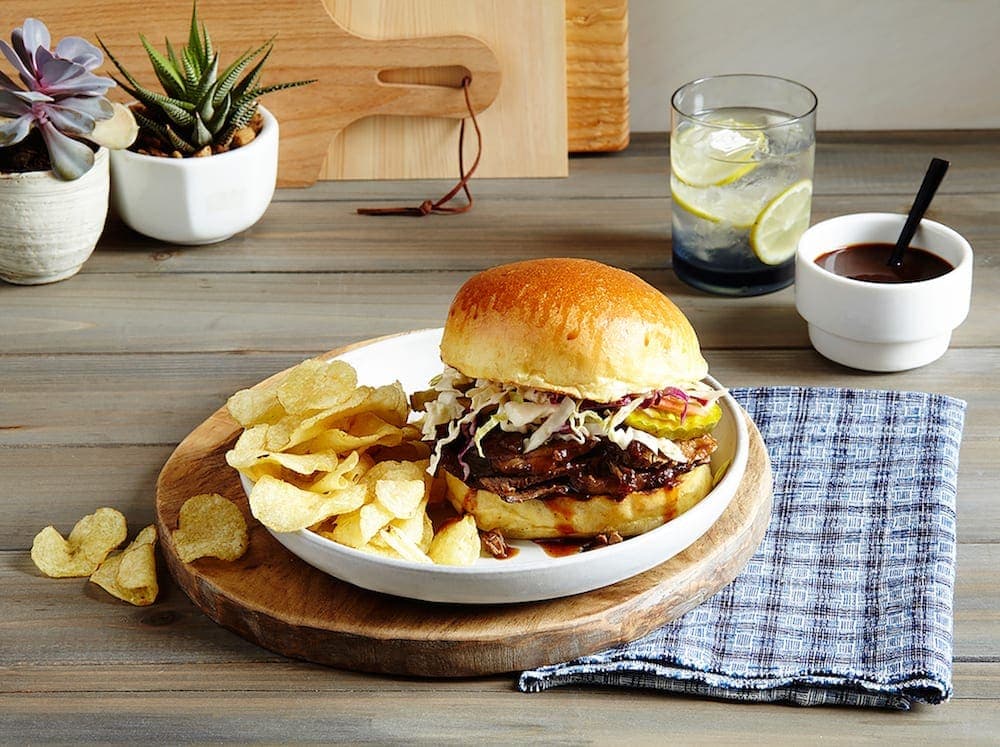 It's also that time in the summer when it's too darn hot to be standing over the stove, baking in the oven or even hovering over a hot grill (someone else can do that!). But I still get my BBQ Brisket Sandwiches in, without heating the house. Slow cooker to the rescue!
I know you are familiar with the ease of a slow cooker meal. The dump and simmer method, the layer and cook method, even stewing and shredding. I like all of these, but often I'm left with a delicious meal that looks, well, not that great.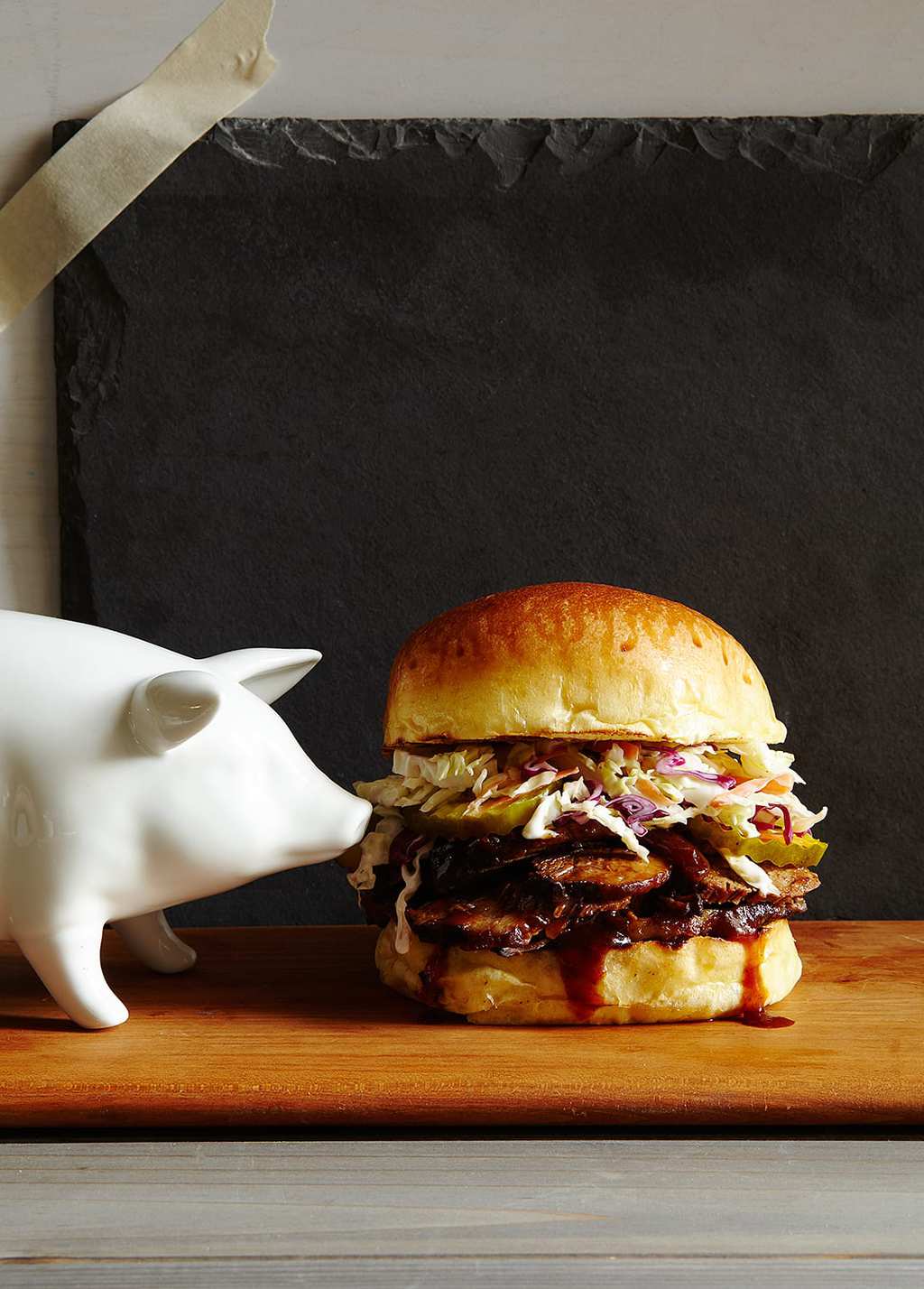 I'm a professional food stylist so I'm really into how my food looks on the plate. To me it's just as important as what it tastes like. So these BBQ brisket sandwiches speak to me! They are made in the slow cooker, delicious AND look pretty dang amazing on the plate!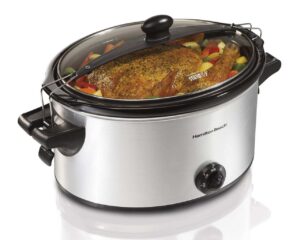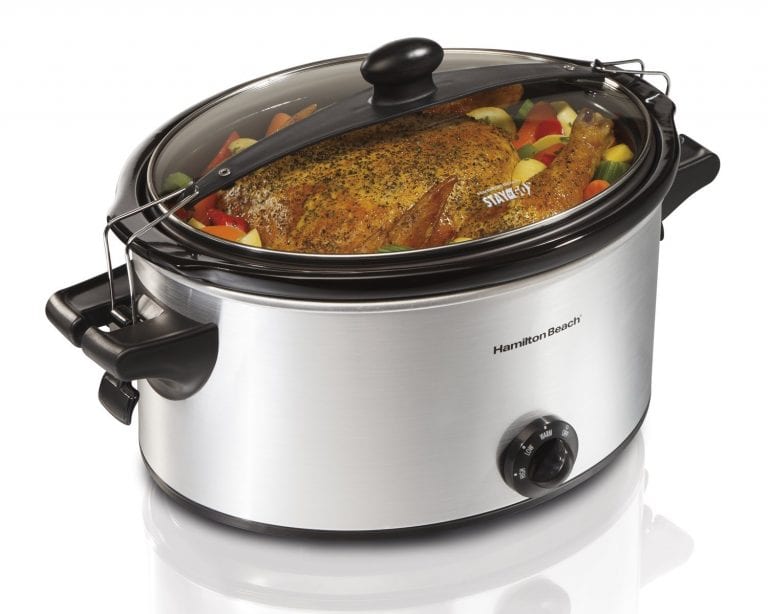 My go-to slow cooker doesn't tout too many bells and whistles. It's simple and perfect for a meal like this.
To get brisket melt-in-your-mouth tasty, I simply mixed BBQ sauce with cider vinegar (the acid adds flavor and helps tenderize the brisket), and some sliced onions.
With a cold sip in my hand – preferably my Mint Limeade – I am set to wait out the 5 hours it takes to cook. I mean, I'm just supposed to relax while dinner makes itself, right?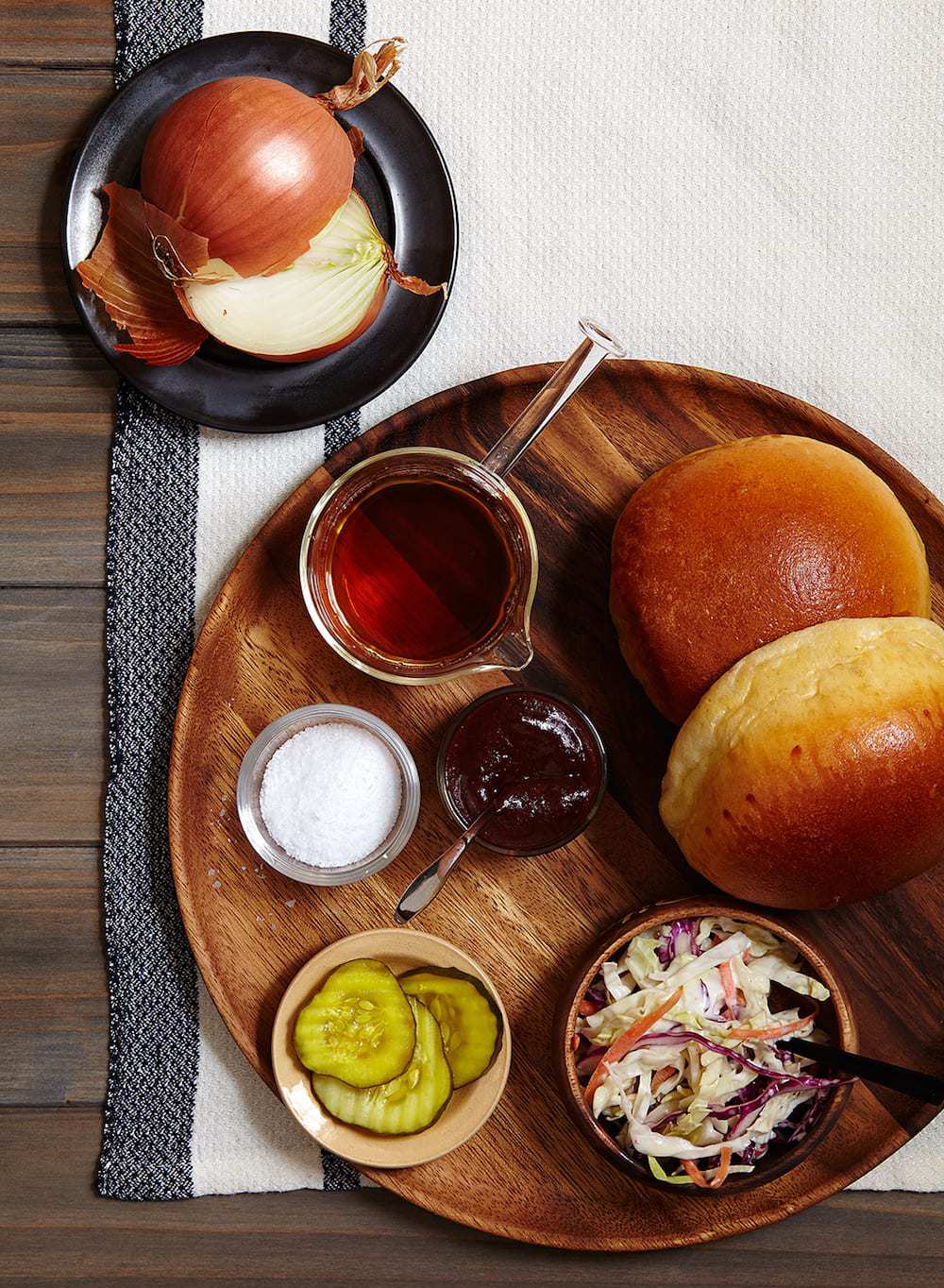 Your tender brisket can be sliced and piled high on a soft roll.
Slow Cooker Brisket Sandwiches basically make themselves while you enjoy your summer day!
I like brioche rolls, but soft Hawaiian or crusty French rolls work deliciously as well.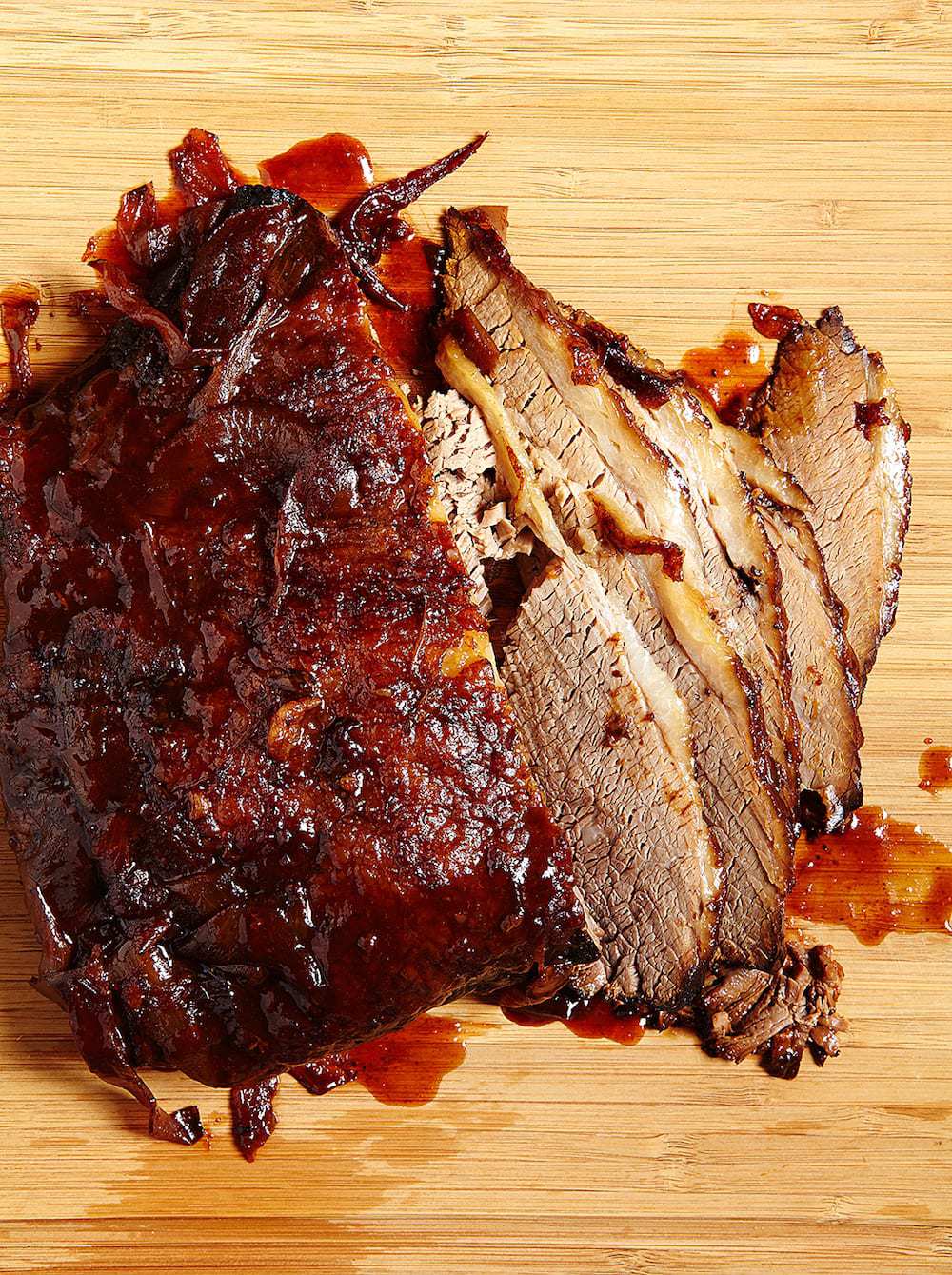 Some prepared coleslaw (or use your favorite recipe) and sliced pickles make it taste like a restaurant-style sandwich. Oh so good!
I serve mine with crunchy potato chips. Enjoy summer!
Dang Delicious Slow Cooker Brisket Sandwiches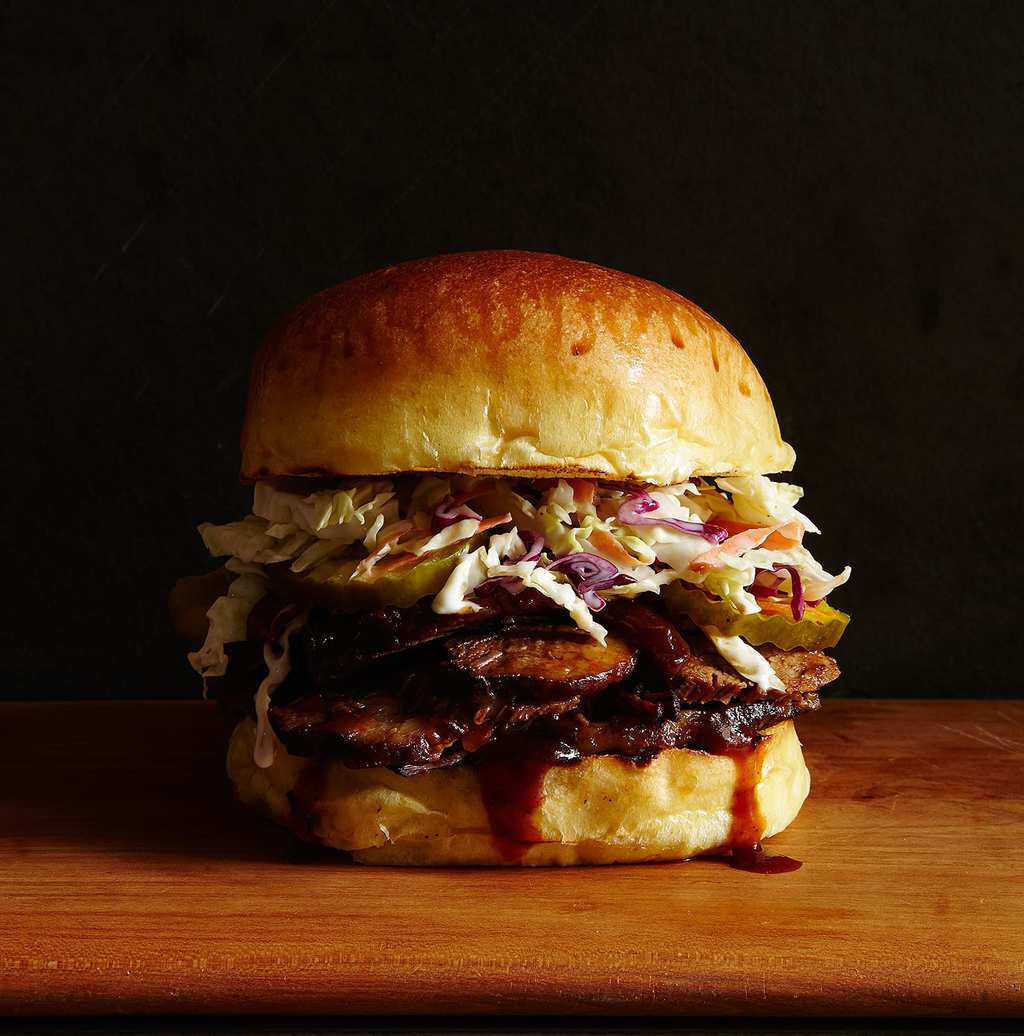 Tender brisket is cooked in the slow cooker to perfection then sliced and piled high on a soft roll. Top with coleslaw and extra sauce for the perfect summer meal.
Ingredients
2 1/2 lbs flat-cut brisket
1 small onion, sliced
1/4 cup apple cider vinegar
1 cup BBQ sauce
4 brioche or hamburger buns
1 cup coleslaw
Sliced dill pickles
Potato chips
Instructions
1. Place brisket, in a 4 to 6-qt slow cooker, fat side up. Add the onion on top. Whisk together the apple cider vinegar and BBQ sauce and pour over brisket. Cover and cook on high until brisket is tender, about 5 hr.
2. Let meat rest about 20 min before slicing and reserve the sauce in the slow cooker. Toast the rolls and add sliced brisket to the bottom of each roll. Add a spoonful of coleslaw and dill pickles if desired.
3. Serve sandwiches drizzled with reserved sauce and potato chips.
https://tarateaspoon.com/dang-delicious-slow-cooker-brisket-sandwiches-%e2%80%a2-tara-teaspoon/
Pin this!

This post may include affiliate links. For more information please see my disclosure agreement.
Recipe by Tara. Photography Ty Mecham. Prop styling Bea Chatska.