Besides being one of my favorite treats in the world, ice cream is the perfect way to cool off in the summer. So, to save you all from the heat, I'm giving away essential ice cream gear. Check out how to enter my ice cream arsenal giveaway below.
SCROLL DOWN TO ENTER THE GIVEAWAY!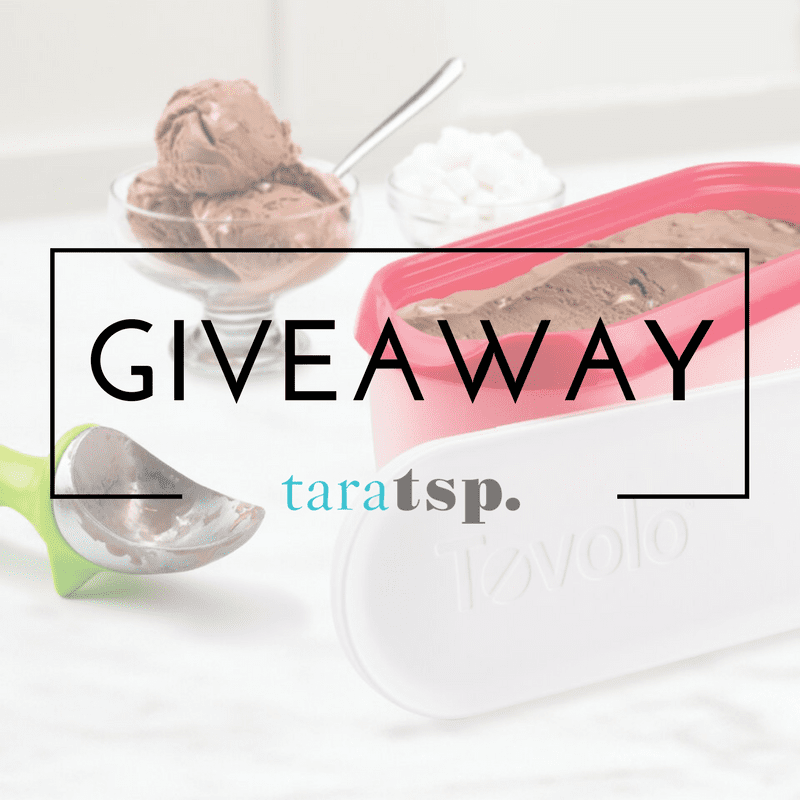 This month, I'm doing all things ice cream including divulging my secret to stress-free creative ice cream flavors (all 24 of them!). There's a flavor for everyone – S'mores, Honey Pistachio, Ginger Pineapple, Burnt Almond Fudge. I guarantee you'll love at least one of those flavors and you don't even need a churn to make them.
If you want to go all out, however, churn away my Addictive Chocolate Ice Cream or The Best Vanilla Ice Cream.
Whichever way you want to enjoy your ice cream, I've got some equipment that will help.
Tovolo Glide-A-Scoop Tubs
These ice cream tubs are so cute! The narrow design guides the ice cream scoop so you easily serve a beautiful bowl every time. And, with that fun shape, it fits in the door of your freezer.
I'm giving away two of these gorgeous ice cream tubs – a 1.5 qt and a 2.5 qt. Enter on Instagram (@tarateaspoon), details below!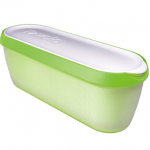 Tovolo Tilt Up Ice Cream Scoop
This ice cream scoop is pure genius! Not only will it serve flawless ice cream but it also has a little stand to keep your counter from getting dirty. One lucky winner will be the new owner of this handy tool. See details below!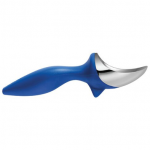 HOW TO ENTER THE GIVEAWAY!
To win one of these wonderful Tovolo products, follow me on Instagram and tag 3 friends on the giveaway post (required).
BONUS ENTRY: I want to see your favorite ice cream traditions! Snap a pic of your favorite flavors, toppings etc. and tag me (@tarateaspoon) for 1 bonus entry (optional).
Prizes: Tovolo Glide-A-Scoop Ice Cream Tub (1.5 qt), Tovolo Glide-A-Scoop Ice Cream Tub (2.5 qt), Tovolo Tilt Up Ice Cream Scoop
Dates of Entry: 07/11/2017 to 07/13/2017 at 11:59 PM Eastern Standard Time.
Eligibility: Open to those over the age of 18 in the continental USA. No P.O. Boxes. The winners will be notified via Instagram message or be tagged in an Instagram post and will need to respond with name and shipping address within 24-hours or another winner will be picked in their place.
Rules and How to Enter: Follow @tarateaspoon on Instagram and tag three friends on the Tovolo giveaway Instagram post to enter. To submit a bonus entry (optional), post a picture on your favorite ice cream flavors and toppings to Instagram and tag @tarateaspoon during the dates of entry. Participants may only submit one entry on the giveaway post (required) and one bonus entry (optional). Entries will be verified. Spam and accounts looking for giveaways will be invalidated. Accounts that follow/unfollow for giveaways will be invalid entries. Complete Privacy Policy and Terms here.