21 Super Bowl snacks from near and far means your table is packed with awesome flavors from around the country—and the globe! Dig in to some of these awesome finds.
Don't judge me that I only watch the Super Bowl for the commercials and half time show! When it comes to planning the gathering for the Big Game, I'm all about the win at the snack table.
Who's playing this year by the way?? (Juuuust kidding!)
Finger foods and easy-to-eat appetizers are the way to score for this party. I say why limit yourself to the same old pizza, veggie tray and hot dogs. Here are 21 Super Bowl snacks from near and far to get stand-out flavors on the field. Touchdown!
The country that brought us pizza now influences our greatest snack day! Three kinds of cheese, sauce, pepperoni and anything you can imagine finds a place in a crunchy baguette. Very sharable! Spend with Pennies does it up right for the Super Bowl.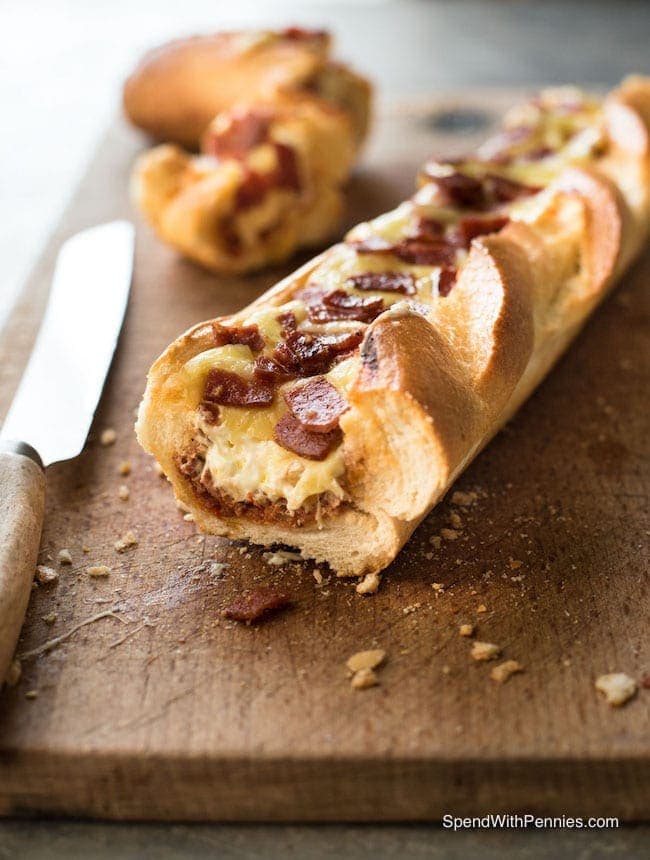 ♦
So plentiful, they practically wander over to you from the waters surrounding America. Tasty little crabs, baked into cheesy goodness, is the dipper's dip. Hot from the oven, it'll keep the game in second place and the snacks in first! Get the recipe at Lemon Blossoms.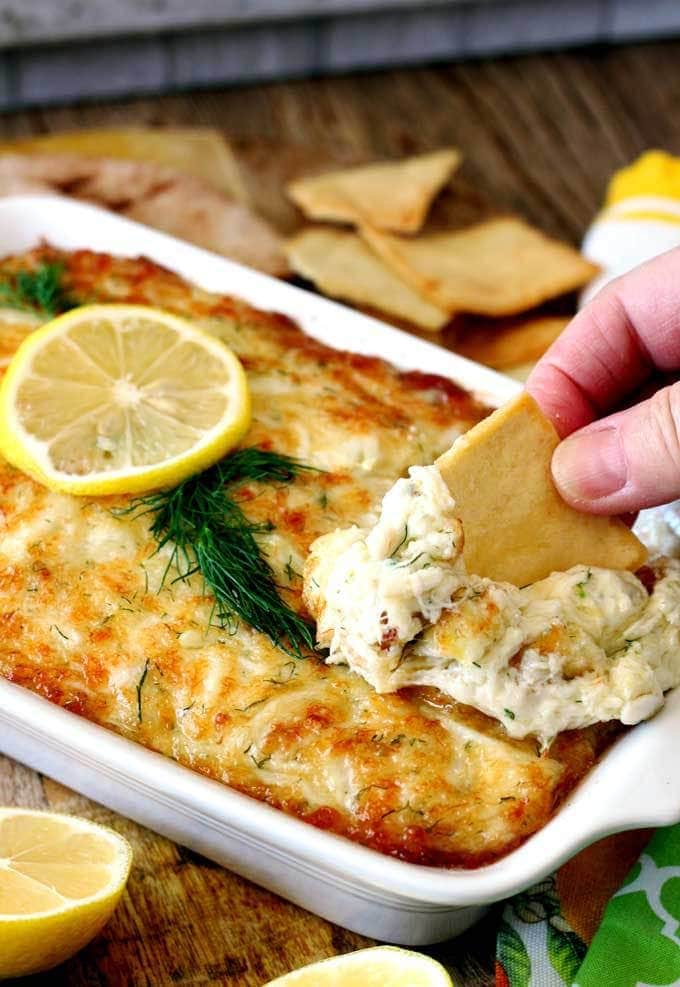 ♦
The street-snack of India becomes a Game Day hit! Packed with veggies and spices and wrapped in puff pastry, these flavorful nibbles are easy to grab and eat on your lap. Love this version from Easy Cooking With Molly.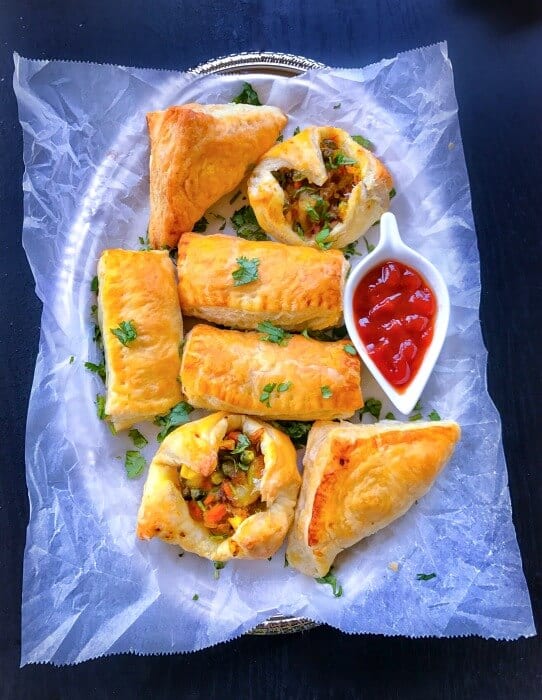 ♦
So easy! With authentic Thai flavors using pantry ingredients, and a store-bought chili dipping sauce, you can't go wrong whipping up a platter of these mini patties. Just the right size to grab, dip and get back the the game. Check out my easy recipe here.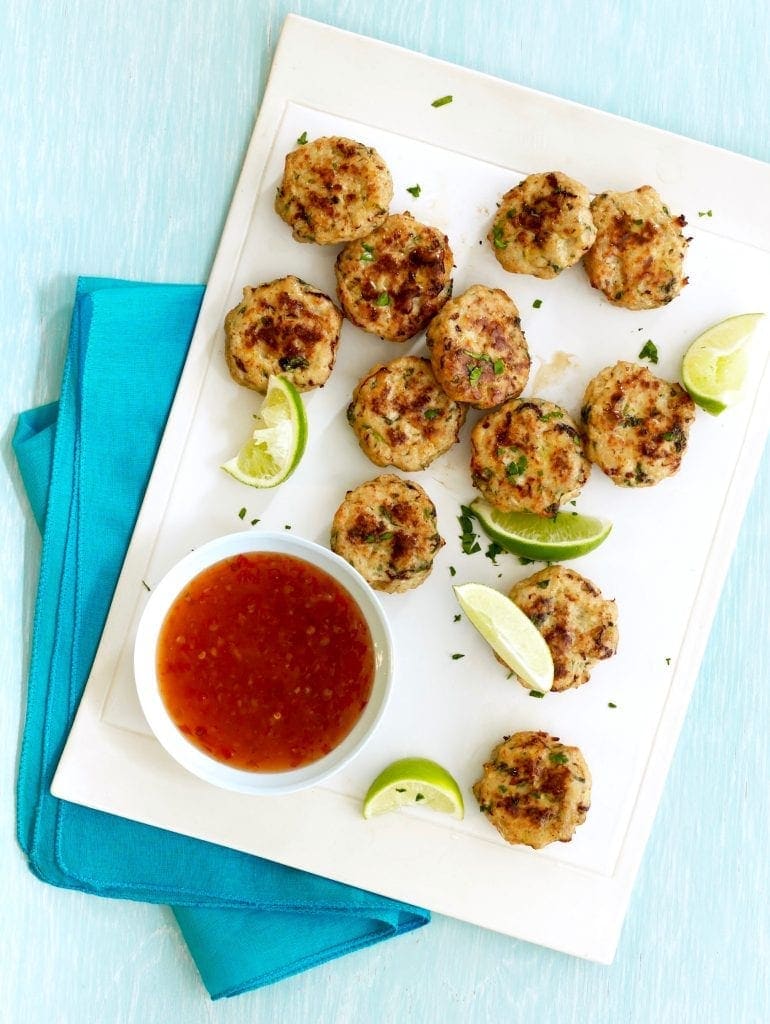 ♦
Taking a dip to the party? You'll win points for this Mediterranean favorite. Red peppers, some decadent cream cheese and herbs make this dip a pita chip and veggie hero. Dive into My Parisian Kitchen's easy recipe.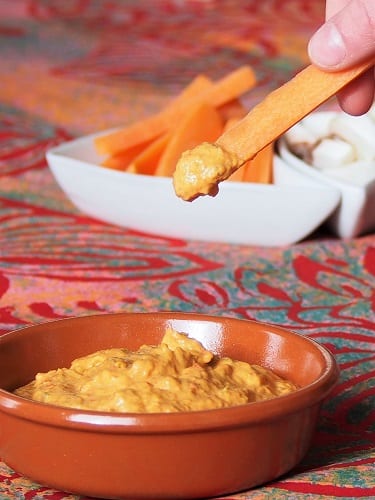 ♦
Strawberry Blondie Kitchen uses all the classic favorites of an Italian deli sandwich, meats, cheese, peppers, lettuce and dressing and piles them high in a bread bowl. Spoon it on your own piece of hoagie bread for some outrageously good eats.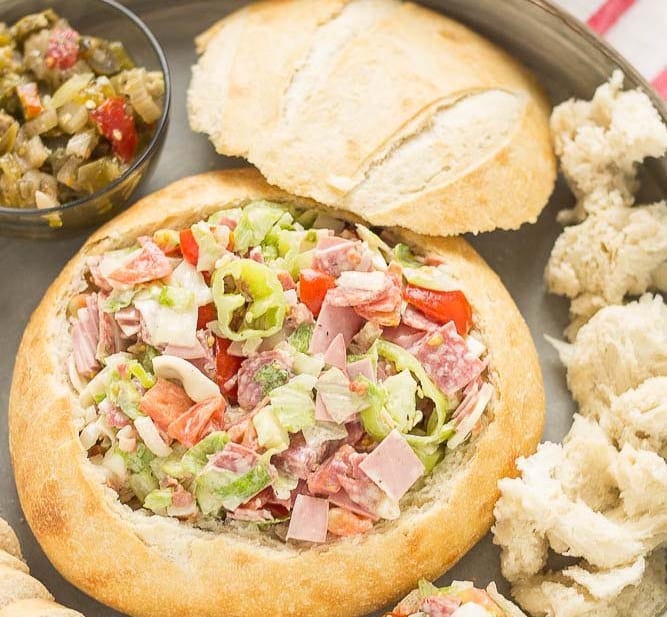 ♦
This baked-nacho sensation has all the Mexican flavor you can imagine. Salsa, beans, cheese, jalapeños and cool, rich sour cream. Customize them with pulled pork or chicken for more of a Super Bowl meal!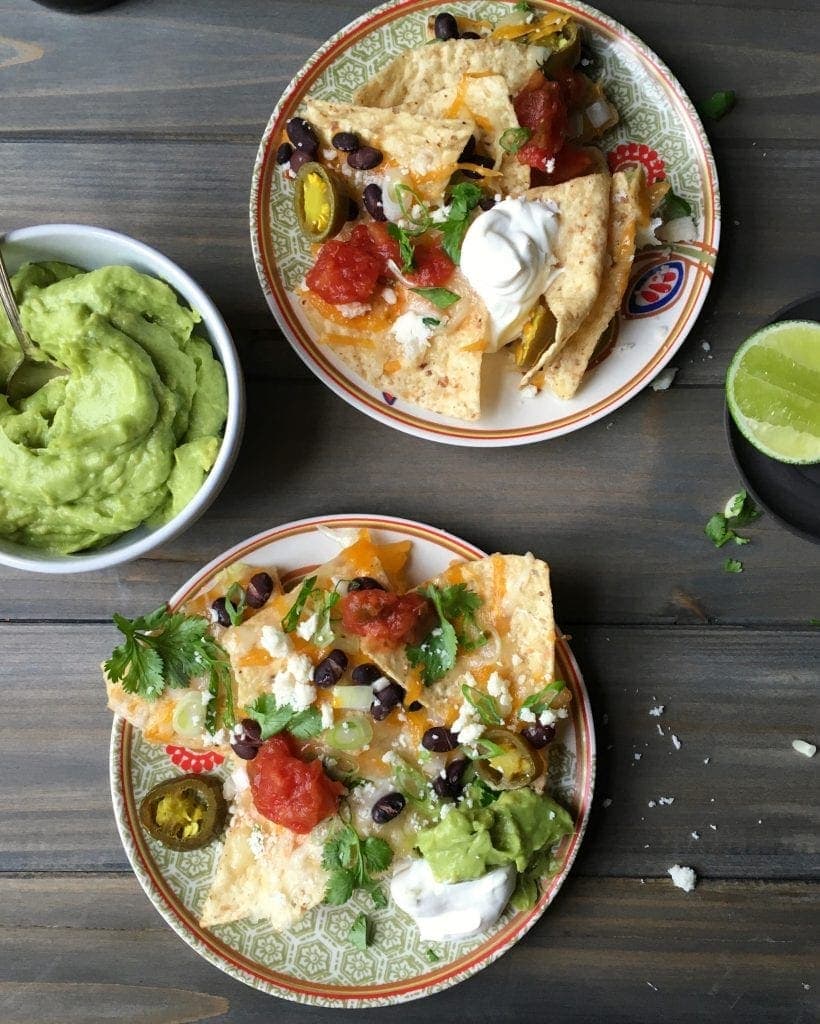 ♦
8- Buffalo, New York – Buffalo Chicken Bite Sliders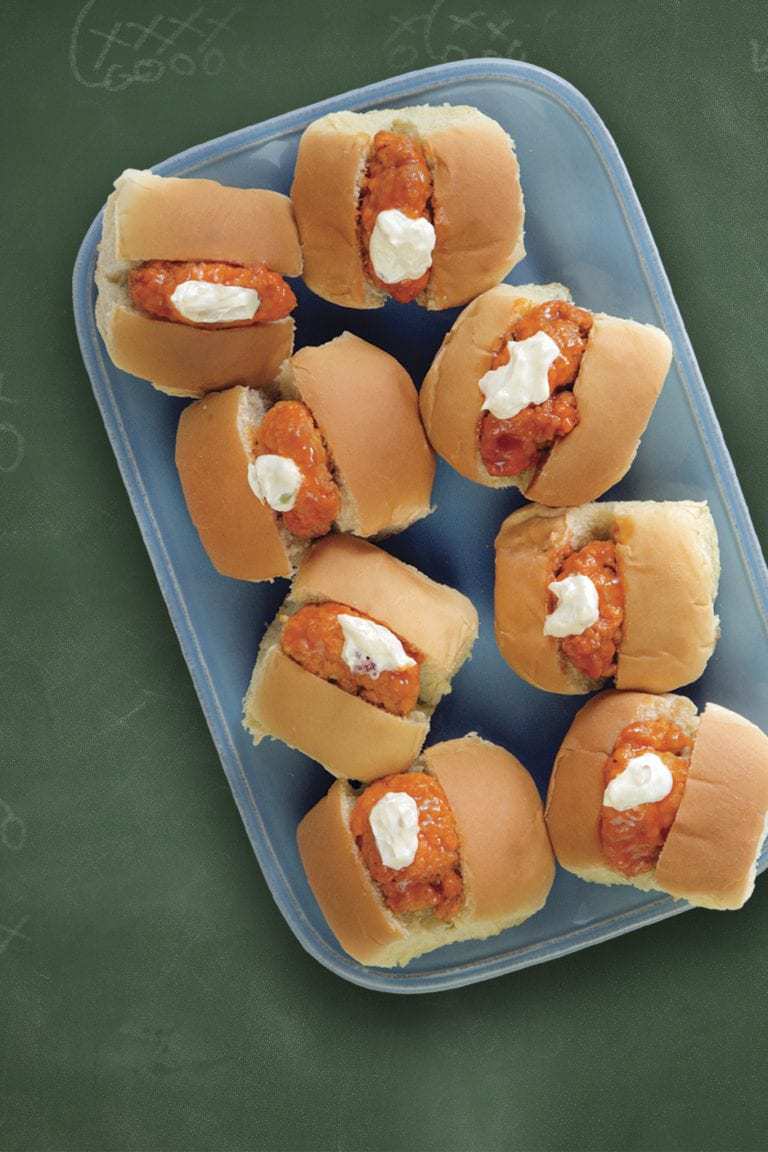 Thanks to a little town in Upstate we have vinegary, too hot to handle buffalo sauce. Frozen chicken bites doused in the killer sauce and nestled in soft potato rolls are hard to resist. They'll be gone before half time. Grab the recipe at the Super Bowl snacks expert: Farm Rich.
♦
A veggie like candy, those sweet Georgia onions! They make this creamy, cheesy, serious dip an out-of-this-world snack. Someone might just make it their dinner if you don't keep them moving along! Check out The View from Great Island for the easy recipe.

♦
It's a gooood thing the Netherlands gave us Gouda! All so Champagne Tastes could melt it over roasted sweet potatoes and dazzle the top with crunchy pecans. A Game Day snack no one will be able to resist.

♦
This couldn't be easier if it tried. Frozen jalapeno poppers are topped with homemade or store-bought salsa right out of the oven. Sprinkle with cheese if your team just scored a touchdown! Happy snacking from Organized 31.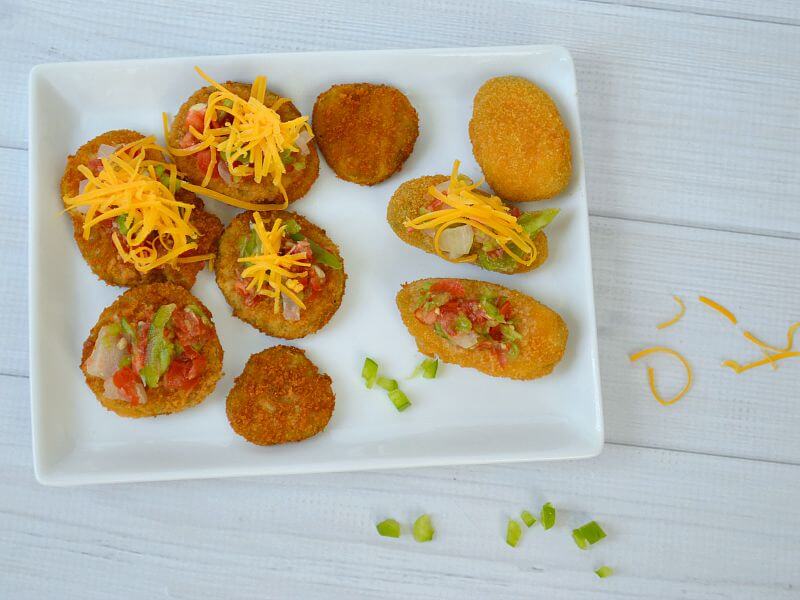 ♦
All hail the village of Cheddar. Thank you for your cheese. And thanks to Organized Island for turning it into a hearty, hot, yummy dip. Super Bowl snacks for the win.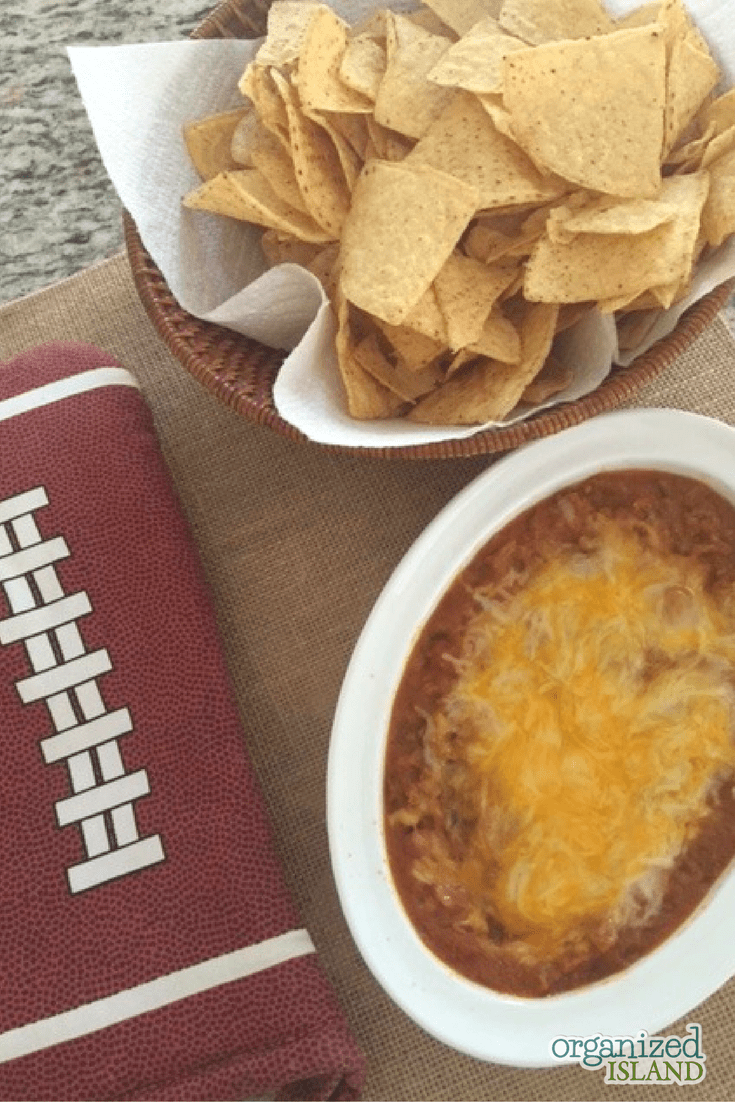 ♦
I love using the waffle iron for out of the ordinary! No need to keep it around just for breakfast. Melt frozen Mozzarella Bites right on the groves and squares. Top with fruit salsa and keep score. You'll win! Get the recipe here.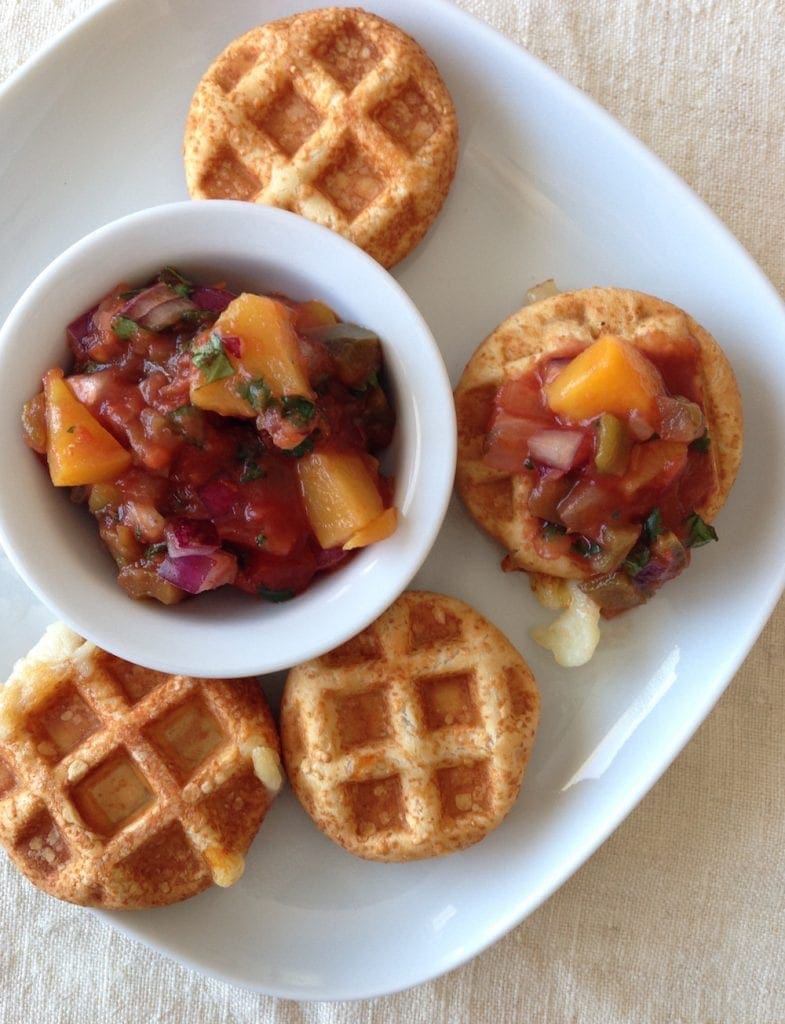 ♦
That perfect Cuban-inspired sandwich we all delight in comes to life in a to-die-for Super Bowl snack. Take Two Tapas packed the delicious flavors of Swiss cheese, pork carnitas and tangy pickles into this hot from the oven dish. Then she served it all over tater tots! You'll...go to heaven.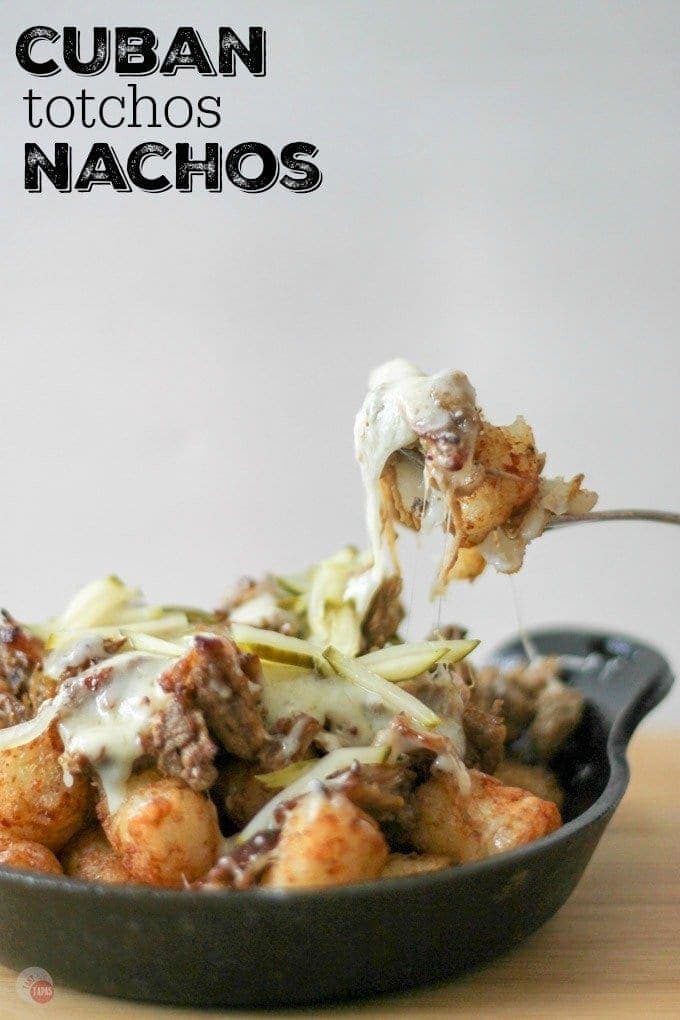 ♦
From the far off land of Japan we get the spicy wasabi. A green powder or paste that makes everything go zip! Zap! Southern Kissed tosses classic snack mix with zesty wasabi and spices to make the most addictive nibble.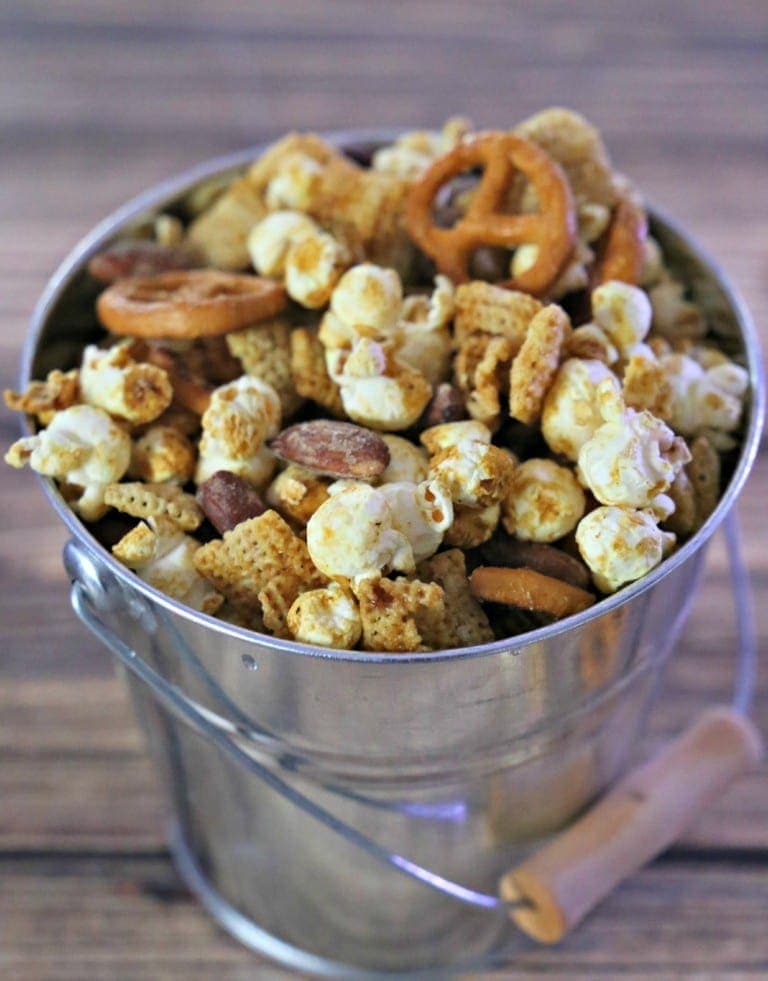 ♦
16- Kentucky – Spicy Beer And Cheese Dip
Kentucky is known for beer and cheese spread. Thank goodness for A Gouda Life for giving us this recipe so we don't have to go all the way to Kentucky to get some. Just right on the spiciness, with smokey bacon and jalapeño. She combines beer and sharp cheddar cheese to perfection.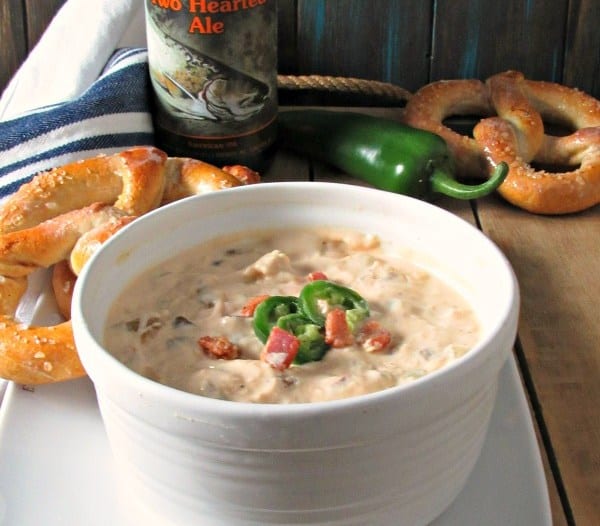 ♦
Those Hungarians were the ones that brought us the classic dill pickle. So I say celebrate that snappy snack, in a Game Day-worthy dip. And anything served in a bread bowl should get a high score. Spabettie got it right.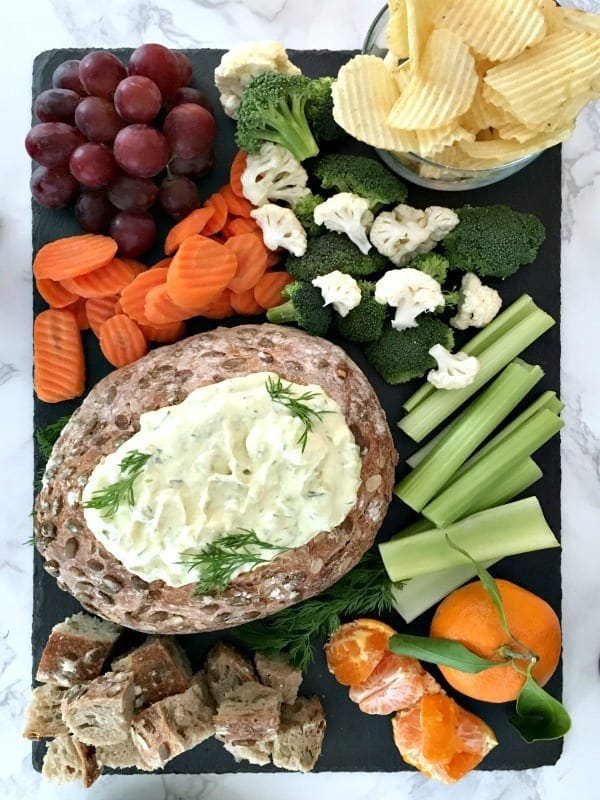 ♦
There's no real origin for the classic Pigs in a Blanket. You can get them anywhere in the country! And I love every version. I spruced up this favorite and made it super easy to make for a big party. Sausage and buttery puff pastry are even better dipped in an Apricot Mustard Dip.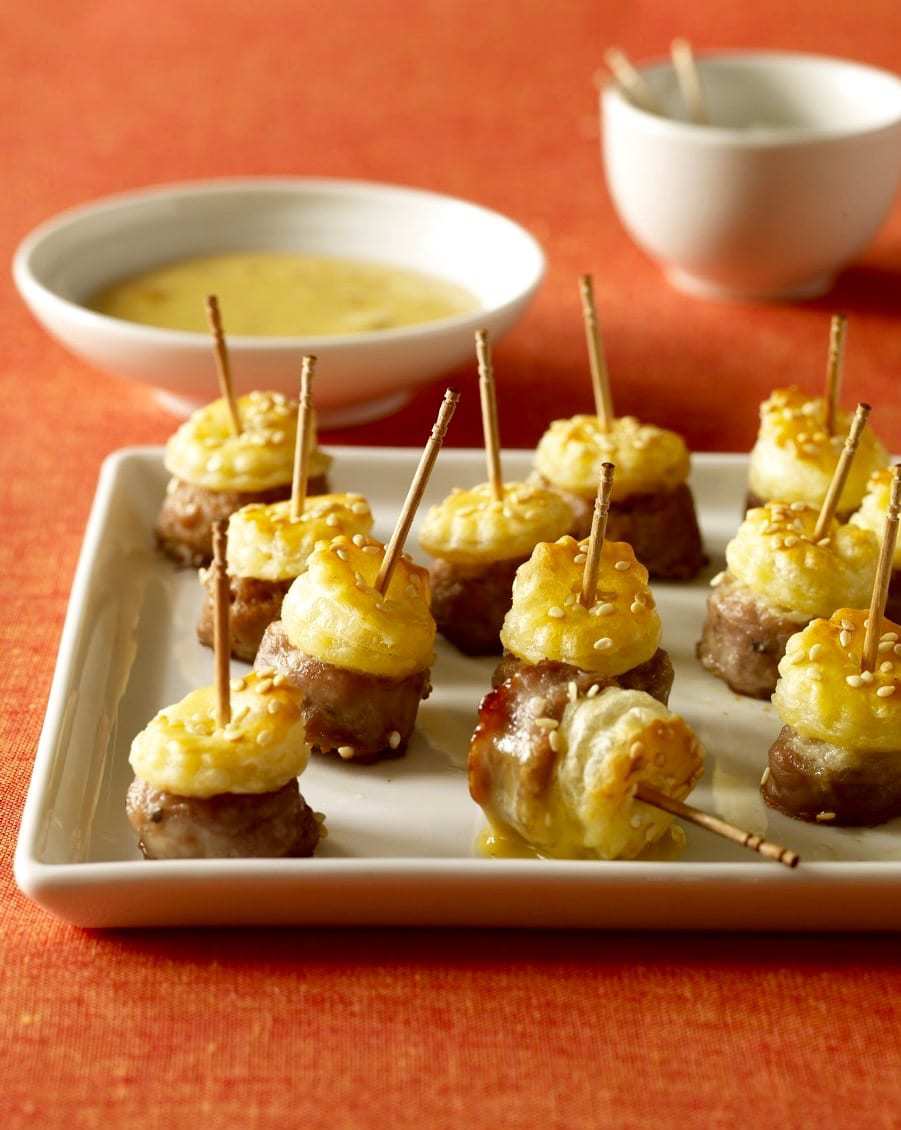 ♦
19- Hawaii – Bacon Wrapped Tropical Macadamia Nuts
Those rich, tropical macadamia nuts are easy to devour, and even better when they are wrapped in everyone's favorite: bacon! Thanks for one of my favorite Super Bowl snacks Mid-Life Croissant!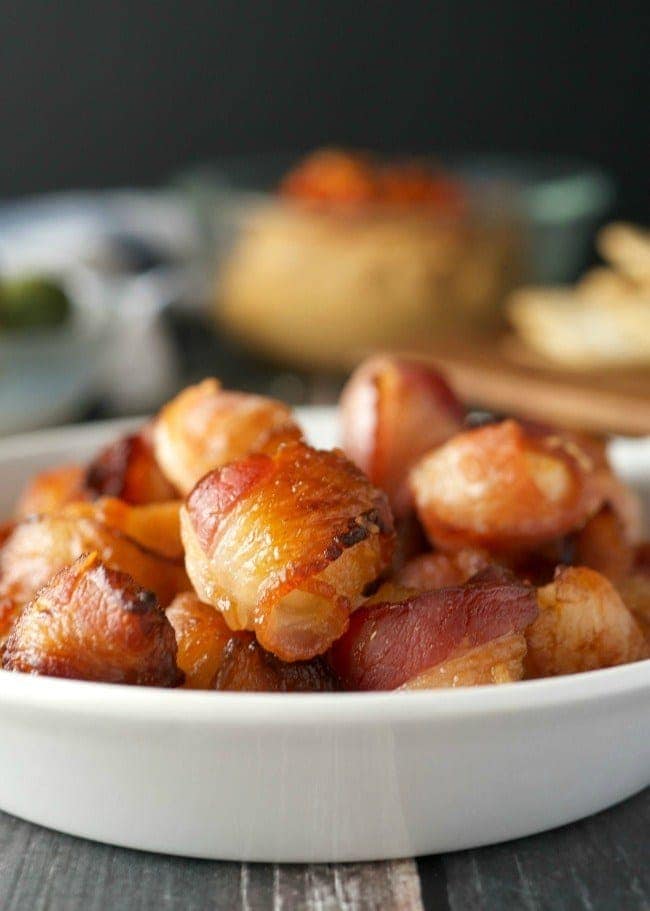 ♦
That tangy, vinegar-based BBQ flavor heralds from North Carolina. Swap chicken for traditional pulled pork and you have an easy snack for the hungry game-watchers. Try this recipe from Gluten Free Palate.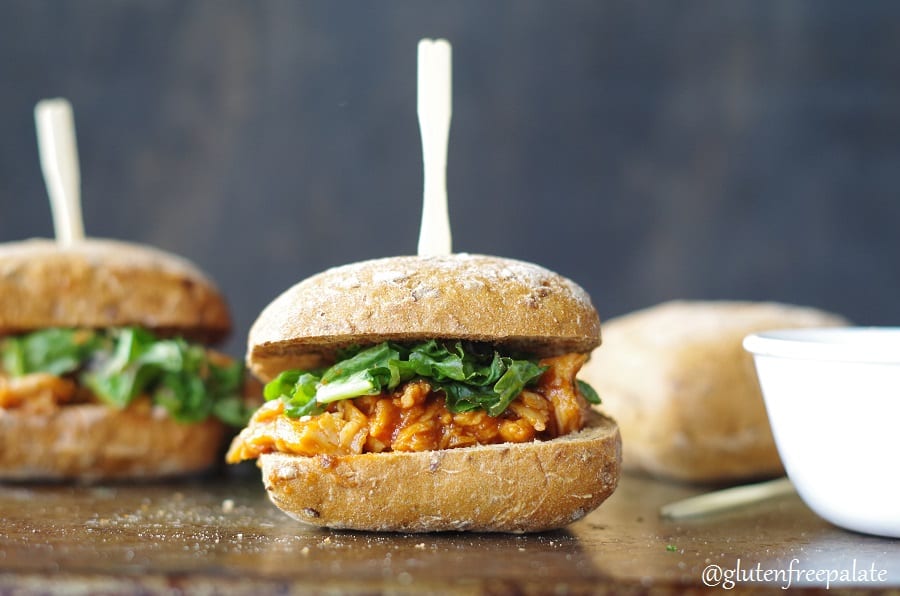 ♦
A gougère is simply a savory cream puff. Who would say no to that? The batter is loaded with cheese (in this case bacon too!) and baked to perfection. Those French know how to do things, and I love this version from Living Sweet Moments.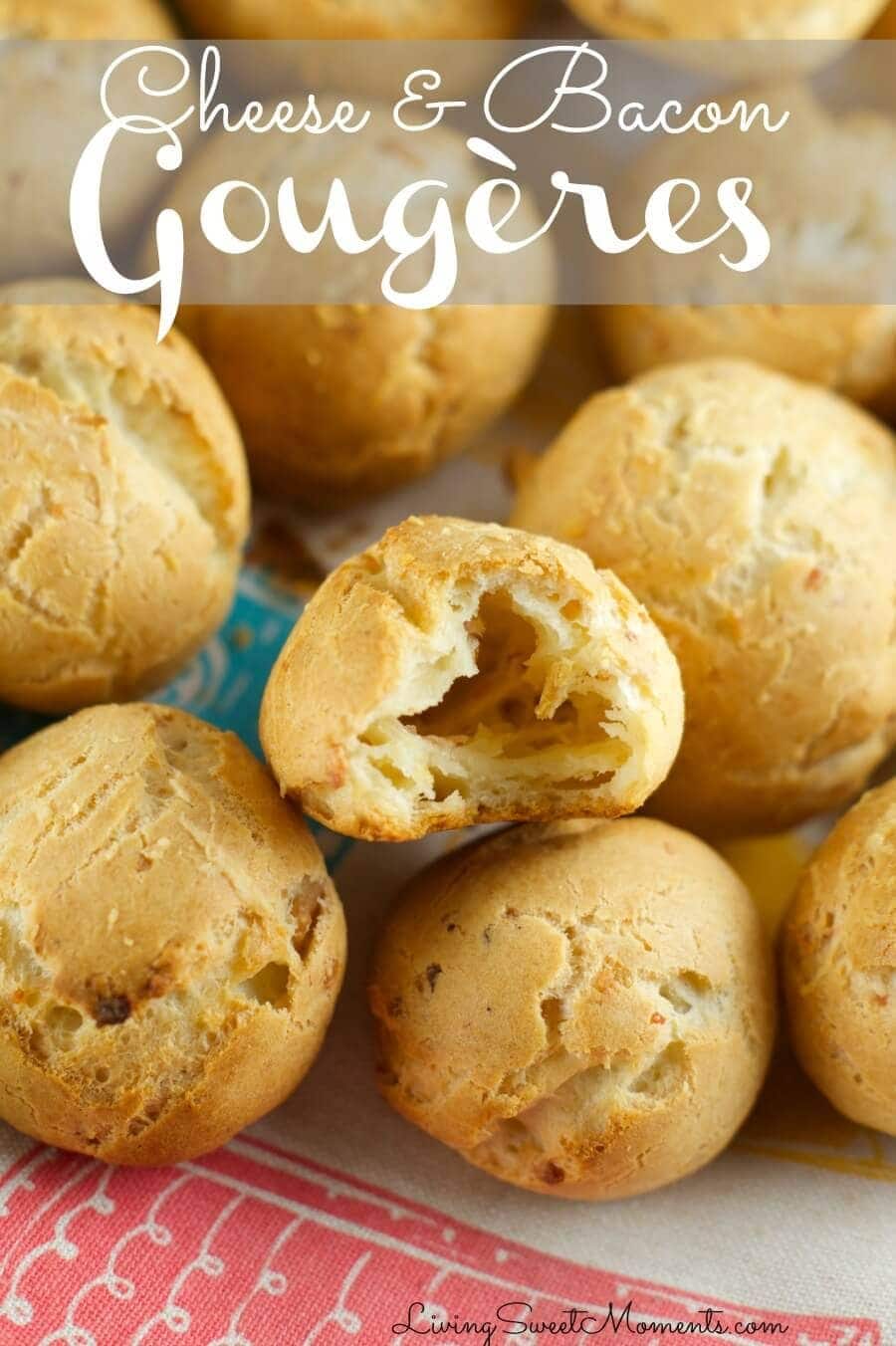 ♦
Let me know what Super Bowl snacks you're serving at your party!
And don't forget to sign up in the sidebar for your FREE cookbook from Tara Teaspoon.