---
Swiss meringue buttercream is a silky icing that's made with egg whites, sugar, and butter. It's not too sweet and is perfect for piping and frosting cakes and cupcakes.
In this post, you'll learn how to make Swiss buttercream, which involves heating egg whites and sugar in a double boiler, making a meringue, then adding butter to the meringue. You'll also learn my favorite tips and tricks, plus recipes to use it on.
---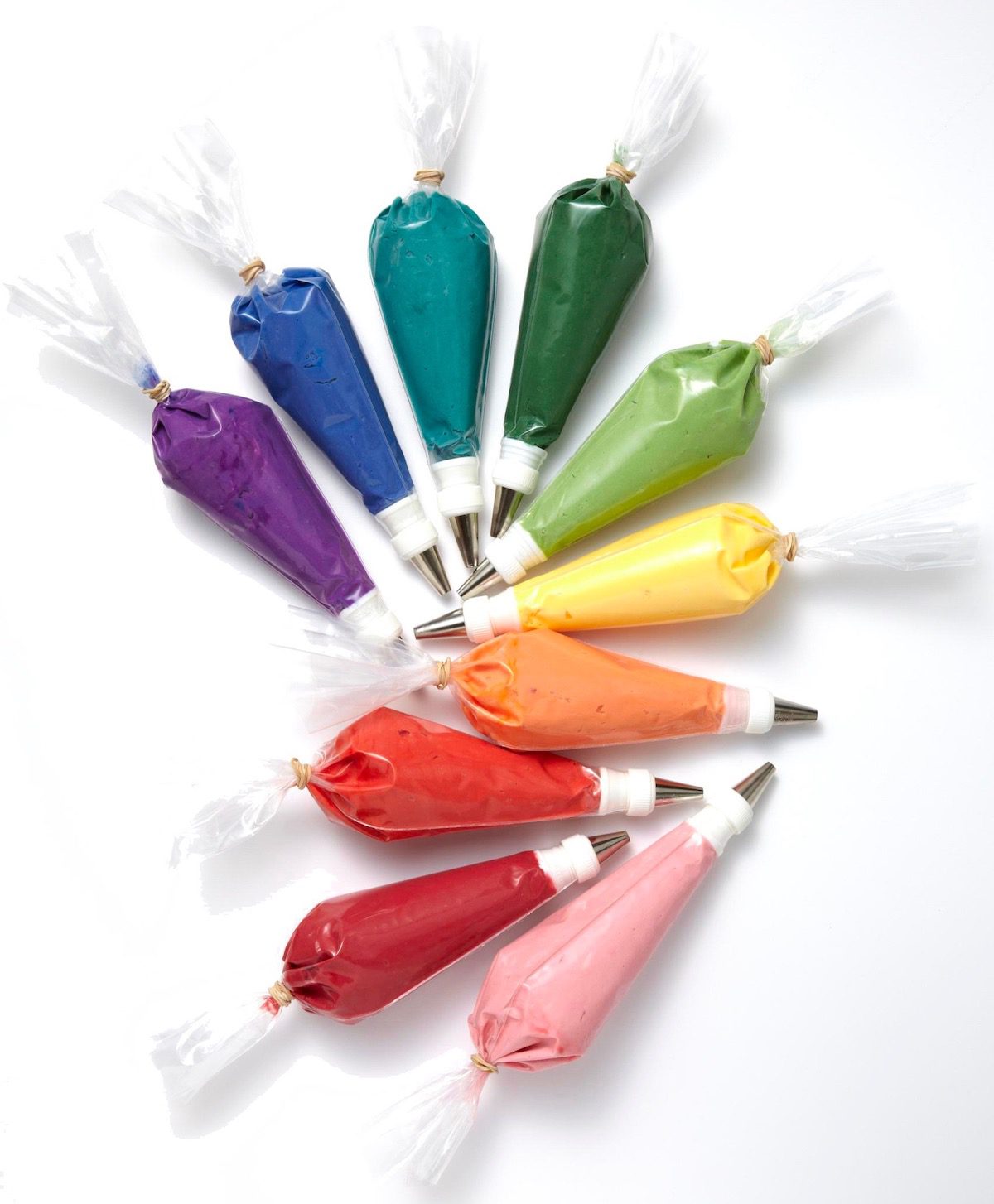 I use this frosting all the time! It's the meringue buttercream cake makers use to get smooth, crisp edges. I use it for piping and making gorgeous designs like roses and other flowers.
It's great just swirled on top of a cupcake too. The taste is sweet but not too sweet and the texture is like silk on your tongue.
Jump to:
What Is Swiss Buttercream?
Possibly one of the most perfect frostings imaginable.
This isn't a confectioners' sugar icing like my Fluffy Vanilla Frosting. That is an American buttercream and uses confectioners' sugar and butter to create a deliciously sweet frosting.
Unlike a traditional American buttercream, the base of a Swiss buttercream is made by heating egg whites and sugar over a double boiler. The egg mixture is whisked constantly for about 5 minutes to create a meringue before the butter gets whipped into it.
Swiss meringue buttercream is a silky smooth frosting that's light and airy, not too sweet, and meltingly good.
It pipes and spreads like a dream and colors with food coloring like a charm. Keep this basic recipe handy. Very handy.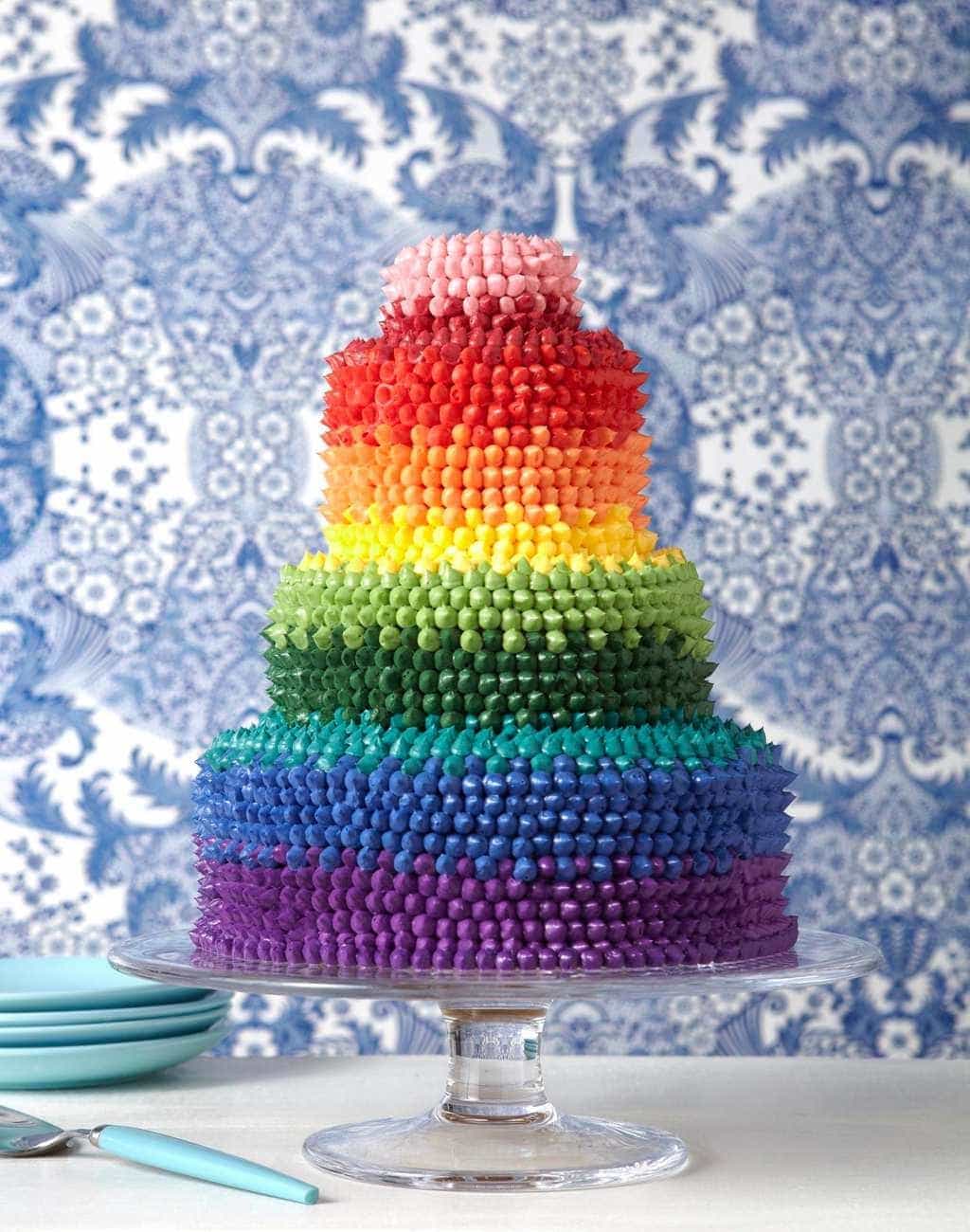 Italian vs Swiss Meringue Buttercream
Italian meringue is simply made using a different cooking method than a Swiss meringue. Both meringues can be eaten right out of the bowl, or baked slowly to create crispy meringue desserts.
For Italian meringue, sugar and water are cooked separately to a certain stage on a candy thermometer. This cooked syrup is drizzled into the egg whites as they get whipped. Then butter is added.
Therefore, Italian meringue buttercream is buttercream frosting made with meringue and butter, but the meringue base has been prepared differently.
Some people prefer Italian meringue buttercream because it is more stable and stiff.
Swiss Buttercream Ingredients
The Swiss meringue frosting starts with — you guessed it! — a Swiss meringue. Swiss meringue is a cooked meringue that's made by heating the granulated sugar and egg whites before whipping.
Pure, sweet, unsalted butter is mixed into the fluffy white meringue, creating a melt-in-your-mouth texture with a taste that isn't overly sweet.
For added flavor, I always mix some pure vanilla extract into my Swiss meringue buttercream frosting.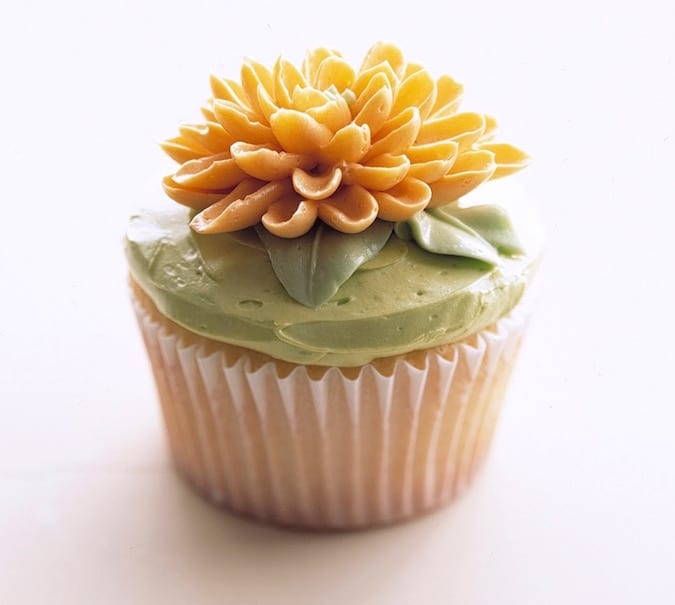 How to Make Swiss Buttercream
Below is an overview of how to make Swiss meringue buttercream. See the recipe card below for the full instructions.
Combine sugar and egg whites in a heatproof bowl.
Set bowl over a pan of simmering water and whisk constantly.
When sugar is dissolved, remove from heat.
Whip the sugar mixture until cool, and then until stiff peaks form.
Reduce speed and beat in butter, a little at a time.
Add vanilla.
Slowly mix to release air bubbles and use.
Recipes Using Swiss Meringue Buttercream
I would make what seemed like vats of this when I worked at Martha Stewart. I used it on cupcakes, holiday and spring cakes, and all the cute decorated kids cupcakes in the Kids magazine.
I use it on my Party Rainbow Cake because the colors shine in all the pretty shades. Gel paste food coloring tints the meringue buttercream perfectly. And the color intensifies if left overnight.
Pipe buttercream onto cupcakes like my Spring Flower Cupcakes. Just after being made, or at room temperature, it pipes beautifully. Just use standard piping tips, and disposable piping bags for easy cleanup.
I also love piping colored Swiss meringue frosting onto vanilla birthday cupcakes!
---
---
How to Color Buttercream Frosting
I prefer using gel paste food coloring when coloring my Swiss meringue buttercream frosting. It's my favorite. Gel paste food coloring is intense and doesn't add liquid to a frosting.
I add food coloring once my frosting is finished being made. You'll notice that with colors like red, black, or deep colors like blue or dark green, that you'll need a massive amount of coloring.
Do plan ahead! The colors intensify quite a bit in the frosting if left at room temperature for a day. The rainbow colors you see in the images in this post were left overnight, then re-stirred and placed in the piping bags. The color almost doubles in intensity.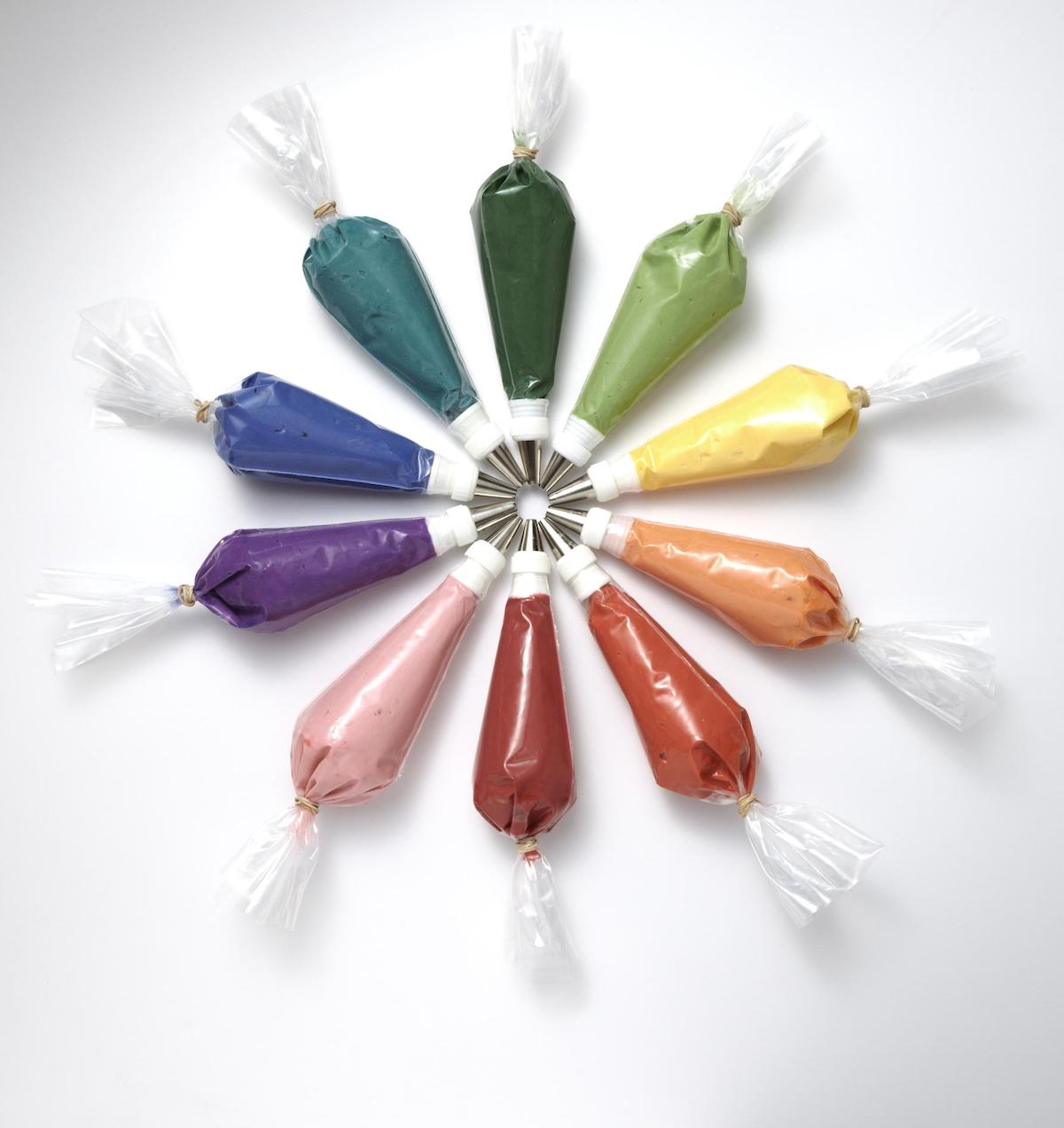 How to Store Swiss Meringue Buttercream
Freshly made buttercream can be kept at room temperature for a day. It can be kept in the fridge for up to two weeks, or frozen for up to 3 months.
As it sits, air bubbles will form and the buttercream just needs to be stirred until smooth.
Thaw refrigerated buttercream at room temperature before using. Then gently beat it to get it smooth and ready to use.
I've been known to be in a hurry and I'll zap the chilled buttercream in the microwave for a few seconds at a time, until it's soft enough to put in a mixer. But don't melt it! With the mixer on low speed, stir the buttercream until the cold lumps have thawed and smooth out.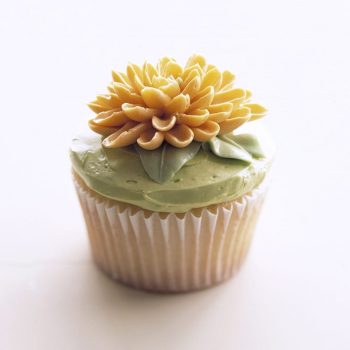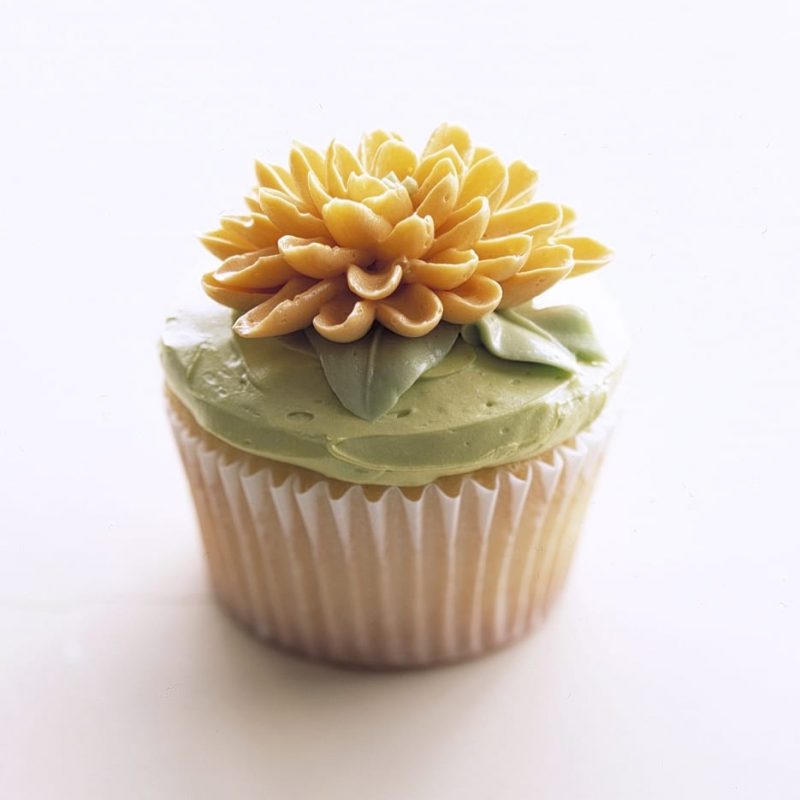 Swiss Meringue Buttercream
A meringue buttercream frosting recipe with simple instructions and silky results. Use on cakes and cupcakes.
Ingredients
5

large egg whites

1¼

cups

sugar

1

teaspoon

vanilla extract

4

sticks

(2 cups) unsalted butter,

softened
Instructions
Whisk together 5 large egg whites and 1¼ cups sugar in the heatproof bowl of an electric mixer, over a pan of simmering water until sugar has dissolved, about 5 min. Test by rubbing the mixture between your fingers--you shouldn't feel any sugar crystals.

Transfer bowl to the mixer stand with the whisk attachment and beat on high until mixture cools and stiff peaks form, 10 to 12 min.

Reduce speed to medium-high and add 1 teaspoon vanilla extract and 4 sticks unsalted, softened butter a little at a time. (Buttercream may curdle but will become smooth as you continue to beat it.)

Use within a few hours or refrigerate up to a week. Before using, bring to room temperature and beat on low until smooth.
Notes
Nutritional analysis is per 1 cup of buttercream.
See post for tips on coloring buttercream, storing, and using.
Nutrition
Calories:
860
kcal
Carbohydrates:
50
g
Protein:
4
g
Fat:
73
g
Saturated Fat:
46
g
Cholesterol:
194
mg
Sodium:
60
mg
Potassium:
71
mg
Sugar:
50
g
Vitamin A:
2259
IU
Calcium:
24
mg
The best frosting recipes to make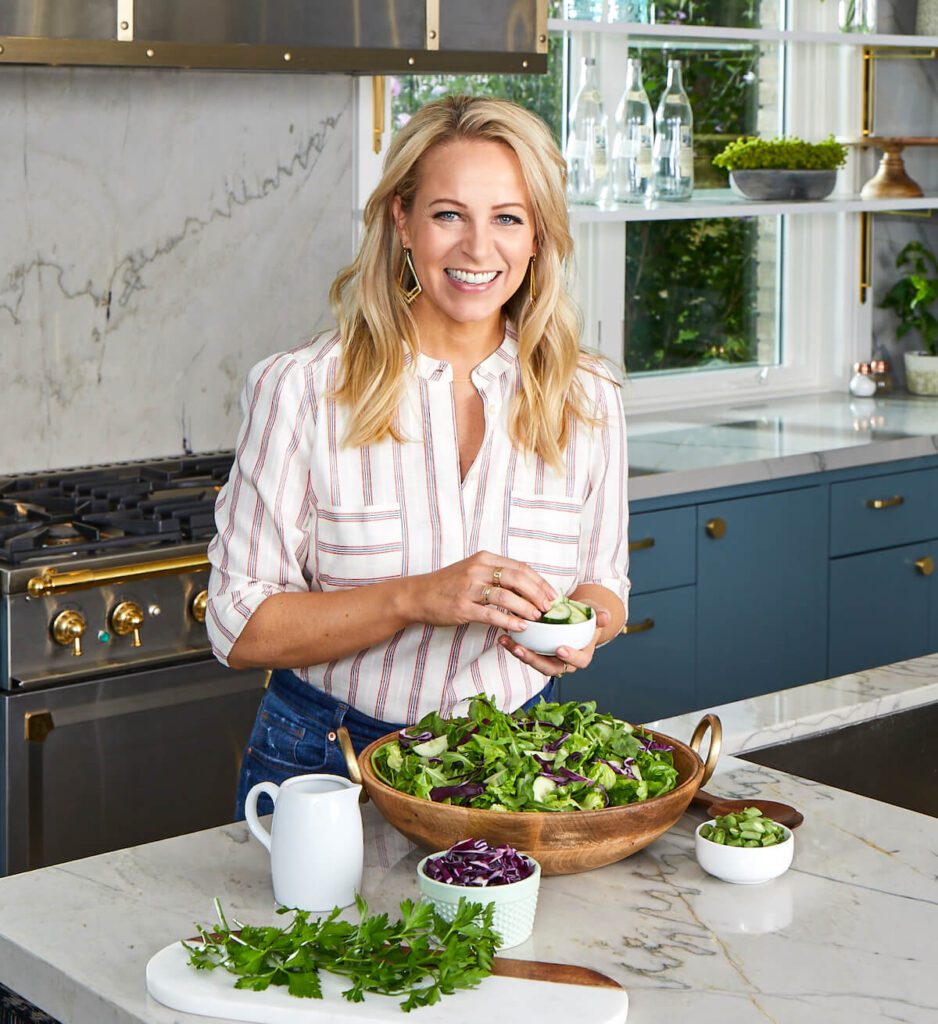 About Tara Teaspoon
I've been in the food publishing business for over 20 years, creating recipes & food-styling for magazines, books, television & advertising. Order my new cookbook & stick around for amazing things to eat.