Lemon Royal Icing is citrus-flavored decorating frosting that dries shiny and hard for perfect cookies.
---
This icing is perfect for piping, coloring and decorating with detail. The lemon flavor makes it delicious on sugar cookies, and even gingerbread.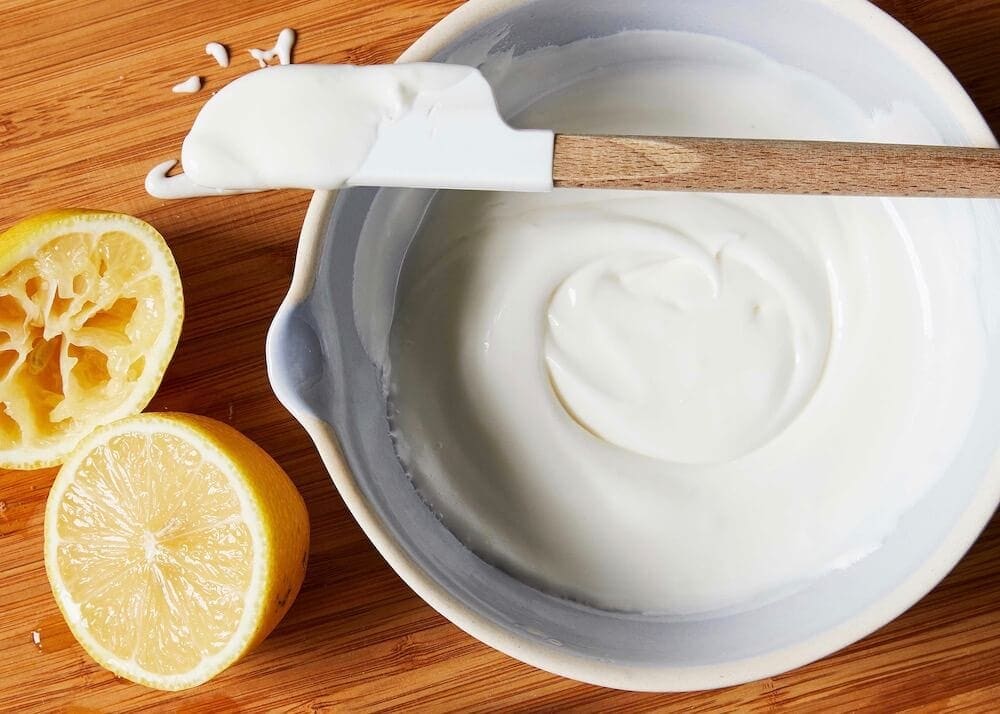 This post may include affiliate links. For more information please see my disclosure agreement.
Royal icing is the type of frosting used on many decorated cookies, especially the kind at boutique markets, because it dries hard and can be packaged without ruining the cookie design.
For my soft sugar cookies I make my Fluffy Vanilla Frosting. The entire experience is different as the cookie and the frosting both stay soft.
With Royal Icing it's best to frost a crispier cookie as the icing dries and has a nice, candy-like crack to it when eaten.
Jump to:
How to use Lemon Royal Icing:
I love this Lemon Royal Icing it for its versatility and I like that I can add a little brightness with lemon juice.
The lemon becomes the stand out flavor, and I love that it's an unexpected taste when you bite into a cookie. I really like this icing on my Gingerbread Cookies.
You can use it for cookies like my Santa Face Sugar Cookies, Irish Heart Shamrock Cookies, and White Candy Cane Cookies. The lemon gives these treats a lovely citrus pop.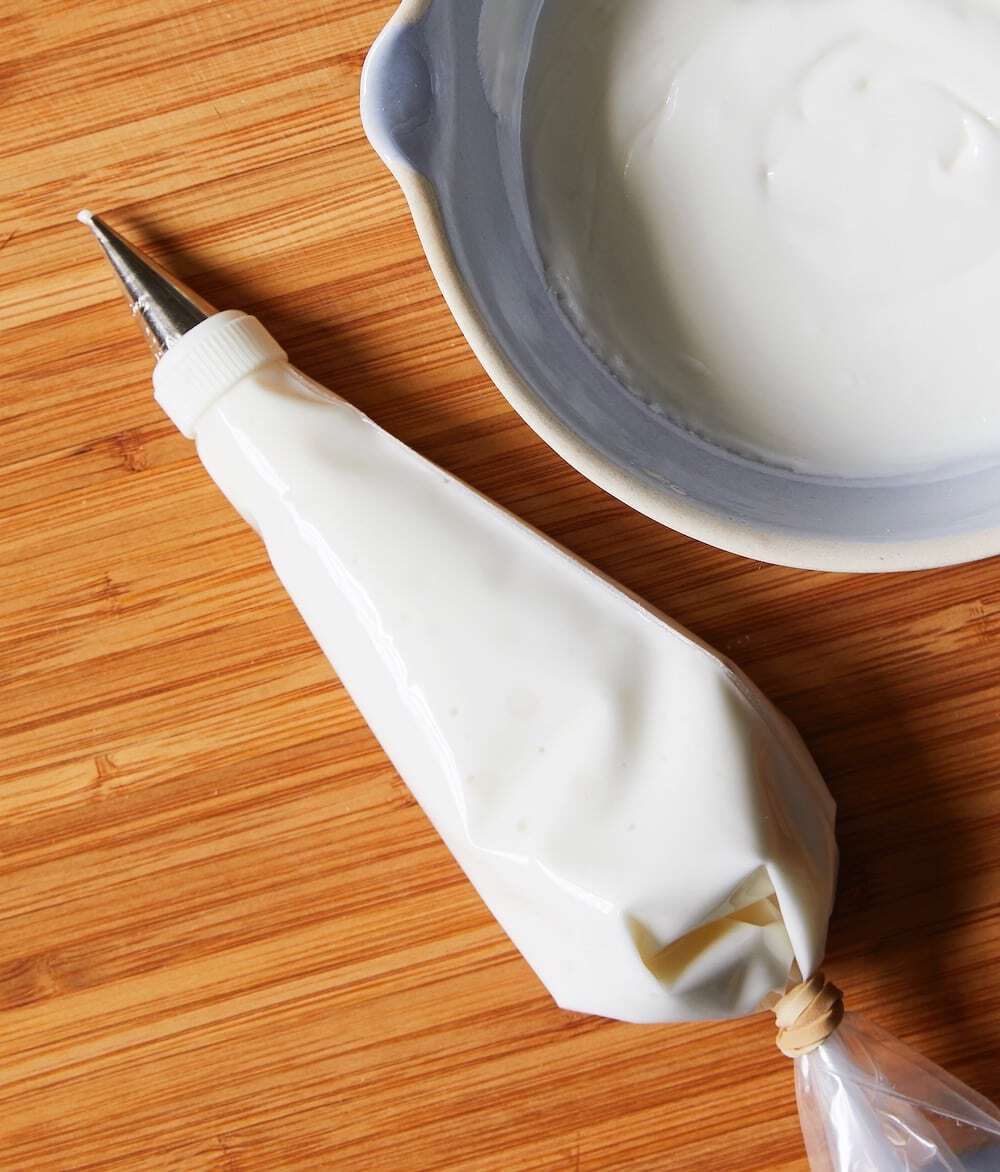 You can make royal icing on the thin side for flooding (creating a smooth surface of frosting on the cookie), or thicker for piping detailed designs. It just depends on the amount of water you add, and how long you mix it.
I use meringue powder in my icing recipe. It's easier, and more food-safe than a raw egg white version. Meringue powder (or powdered egg whites) can usually be found in the grocery store baking aisle. But if not, here's a quick link to get it online.
Lemon Royal Icing gives cookies a pretty look and citrus taste!
The meringue powder will whip up into an actual meringue if mixed too long. I slowly and gently mix my icing for about ten minutes, but some people like a light, fluffy and thick royal icing so they beat it much faster with less water.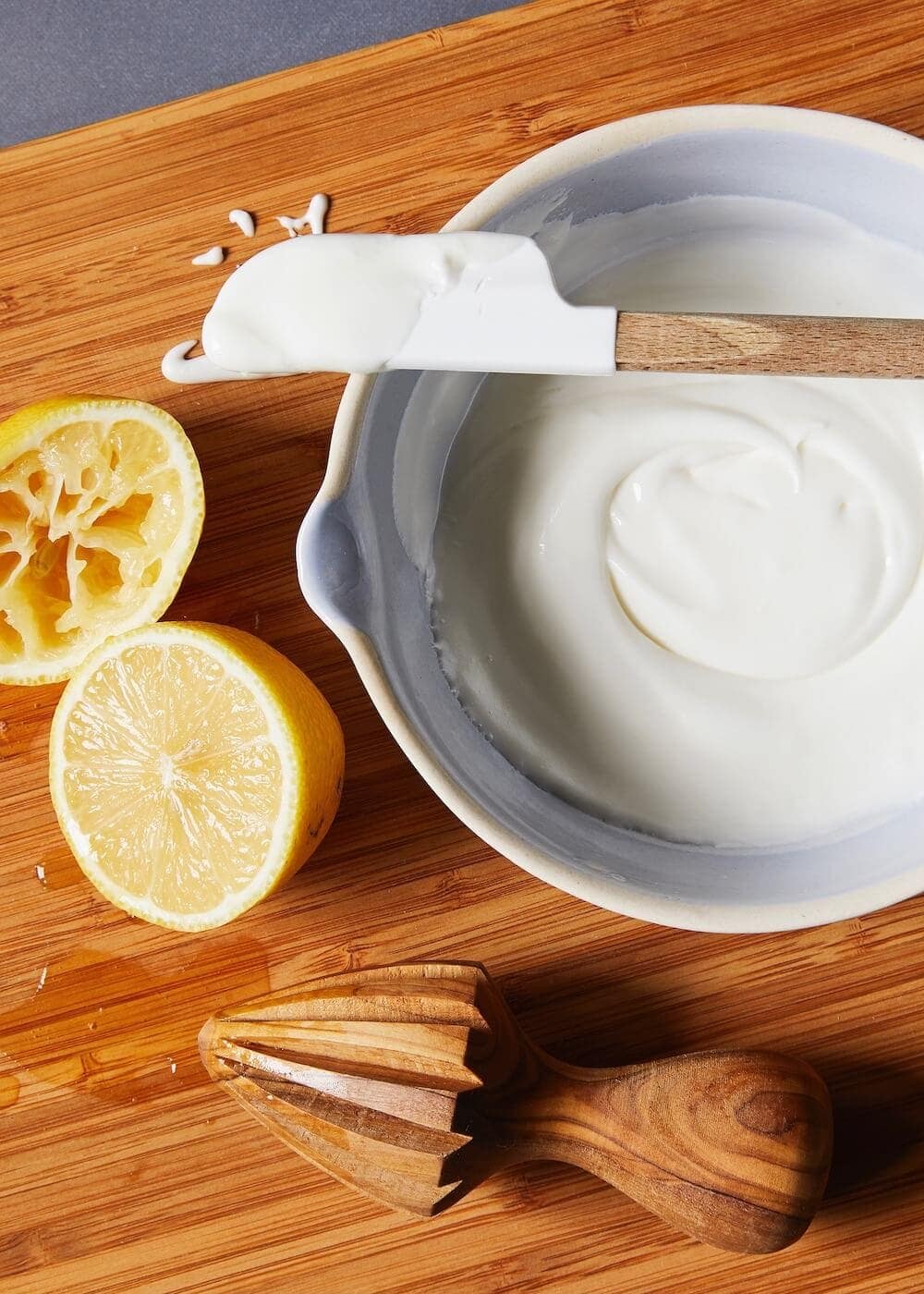 The fluffy version doesn't dry shiny and it's a bit more crumbly when dry. So be sure to play around with the consistency you like.
Royal icing takes food coloring really well. I use gel paste colors because they are more concentrated than the liquid drops, and come in so many colors. If I'm making a bright red or green and need plenty of food coloring, it's also nice not to be adding extra liquid to my perfect icing.
This type of icing dries quickly (and if it dries out in your piping tip it's a mess to clean up), so cover your piping tips with plastic wrap or a damp paper towel even if you are setting them aside for just a few minutes. Keep containers of royal icing covered tightly as well.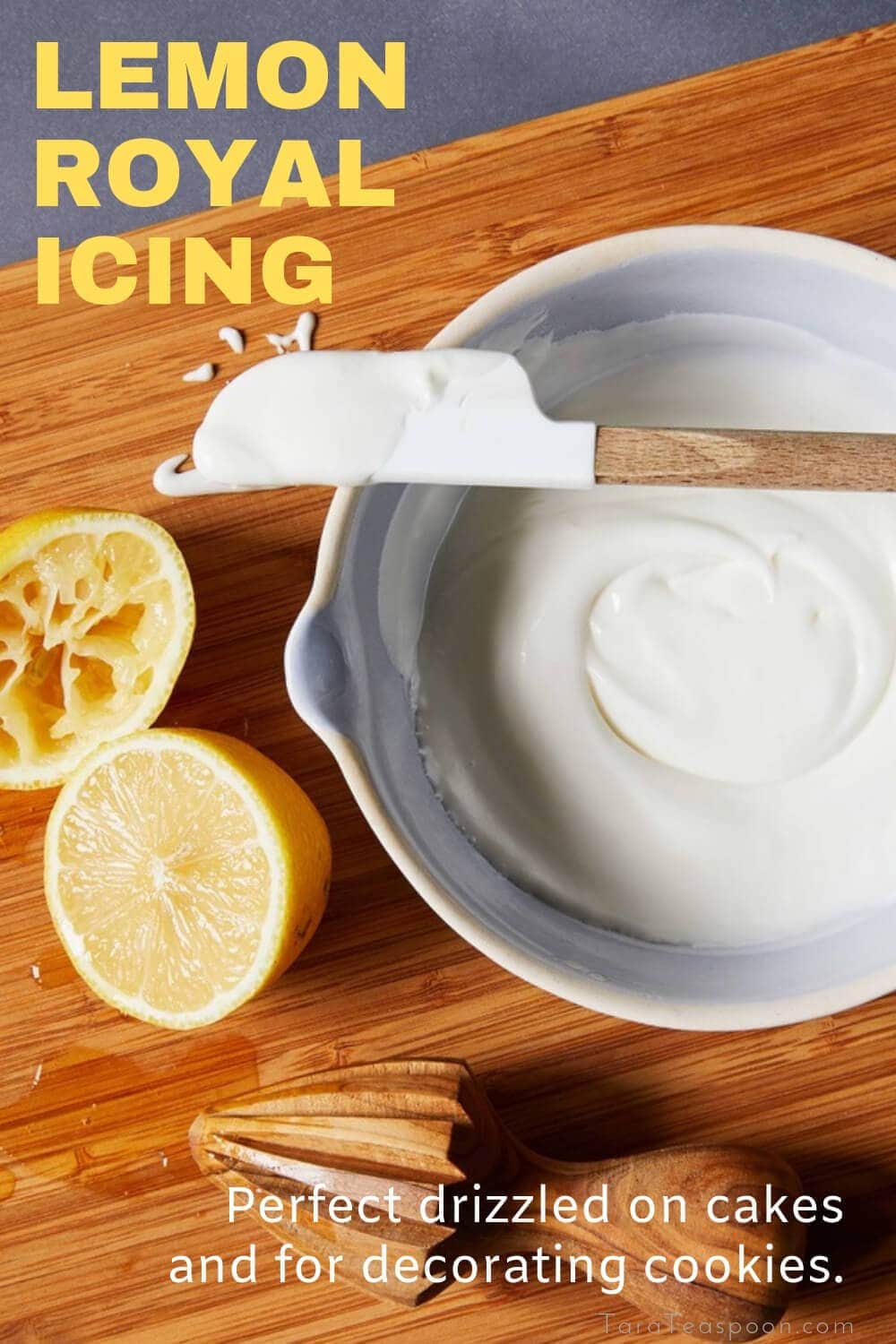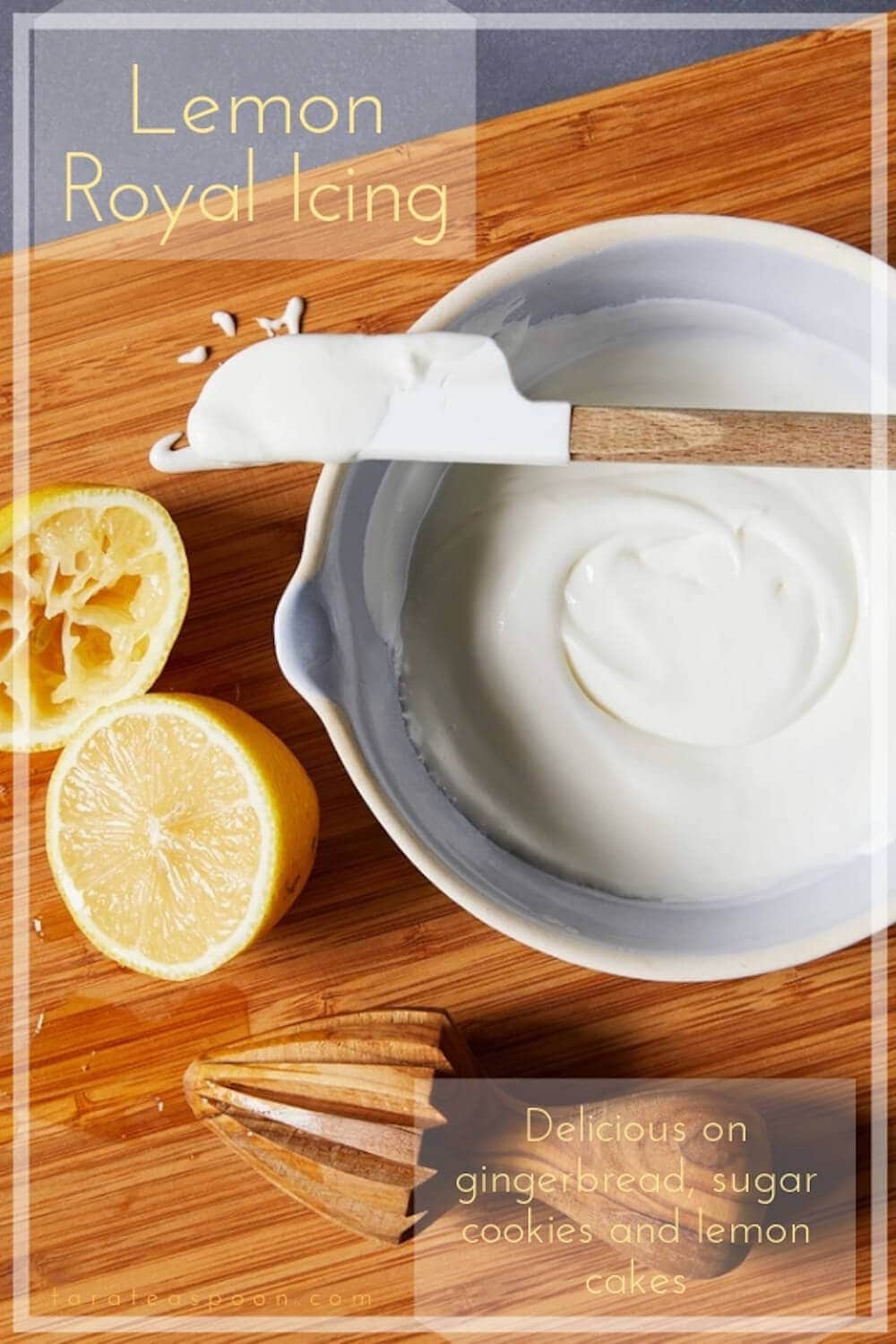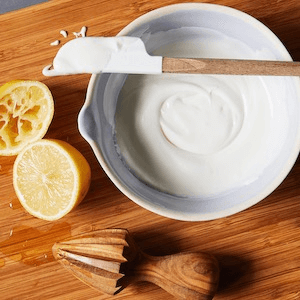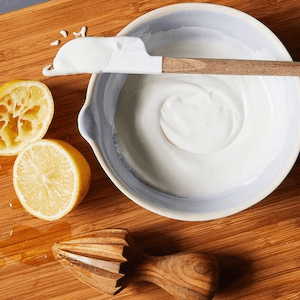 Lemon Royal Icing
A little citrus tang makes this icing perfect for decorating holiday cookies. It's tasty on shortbread, sugar cookies and even gingerbread cookies!
Ingredients
4

tablespoon

Meringue Powder

or powdered egg whites

4

cups

confectioners' sugar

⅓

cup

fresh lemon juice

plus 1 tbsp
Instructions
Combine ingredients in mixing bowl and mix on low speed, scraping sides of bowl as necessary, until icing is smooth and glossy, about 5 min. Thin icing by adding more lemon juice or water 1 tablespoon at a time to create desired consistency.

For flooding icing should be just thicker than honey; if you're piping designs, the icing should be thick enough to hold the shape.

Store in an airtight container in the refrigerator for up to 4 days or use immediately. Stir before using.
Notes
This icing is perfect for piping, coloring and decorating with detail. The lemon flavor make it delicious on sugar cookies, and even gingerbread.
• Nutritional analysis is for the entire recipe.
• TRY MY OTHER ICING & FROSTING RECIPES:
Nutrition
Calories:
778
kcal
Carbohydrates:
194
g
Protein:
5
g
Sodium:
86
mg
Potassium:
105
mg
Sugar:
188
g
Vitamin C:
12.6
mg
Iron:
0.1
mg
The best frosting recipes to make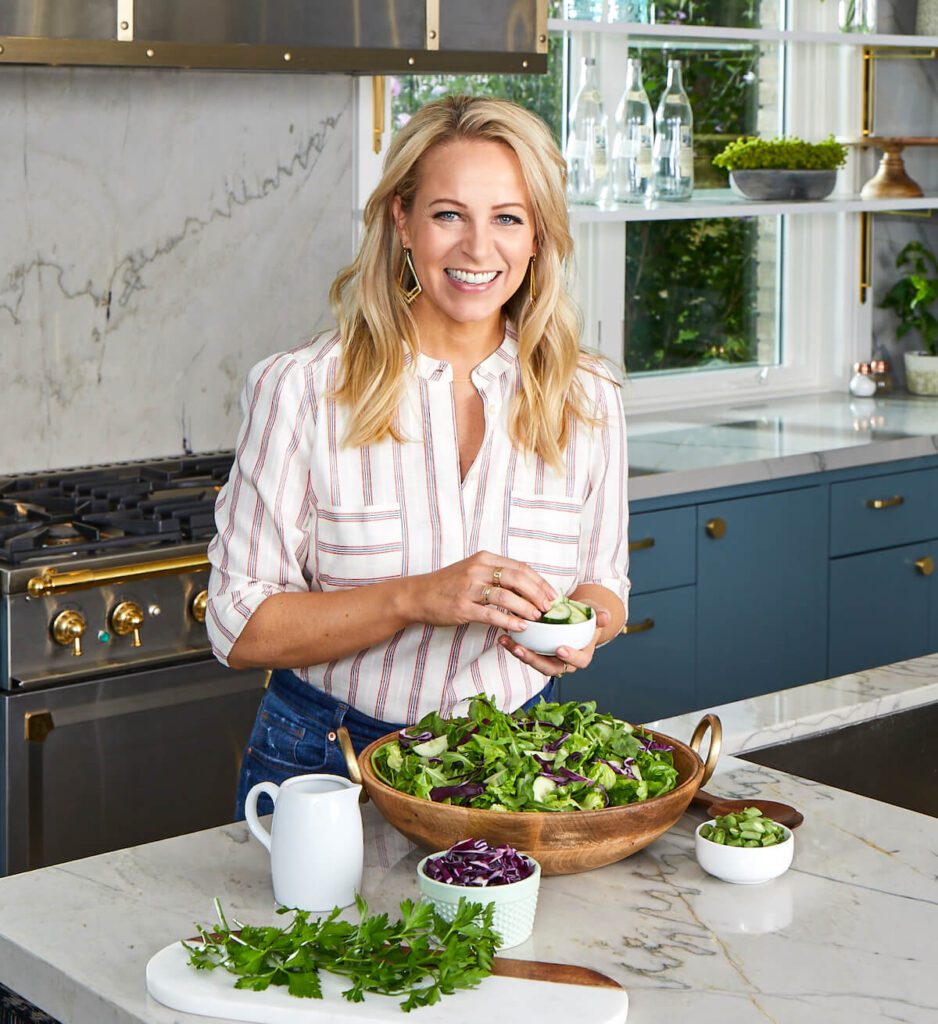 About Tara Teaspoon
I've been in the food publishing business for over 20 years, creating recipes & food-styling for magazines, books, television & advertising. Order my new cookbook & stick around for amazing things to eat.
Recipe by Tara Teaspoon. Photography Ty Mecham