Make homemade peanut butter frosting that's soft and creamy, and holds for piping. It has intense nut flavor and is delicious atop cakes, cupcakes, brownies and cookies.
---
If there's one thing I love, it's frosting. At age 4 I asked my mom, "What's the stuff that holds up the frosting?" Cake was inconsequential to the fluffy, sweet frosting on top.
I clearly knew then that cake takes second fiddle to delicious icing or frosting, and this homemade peanut butter frosting is no exception!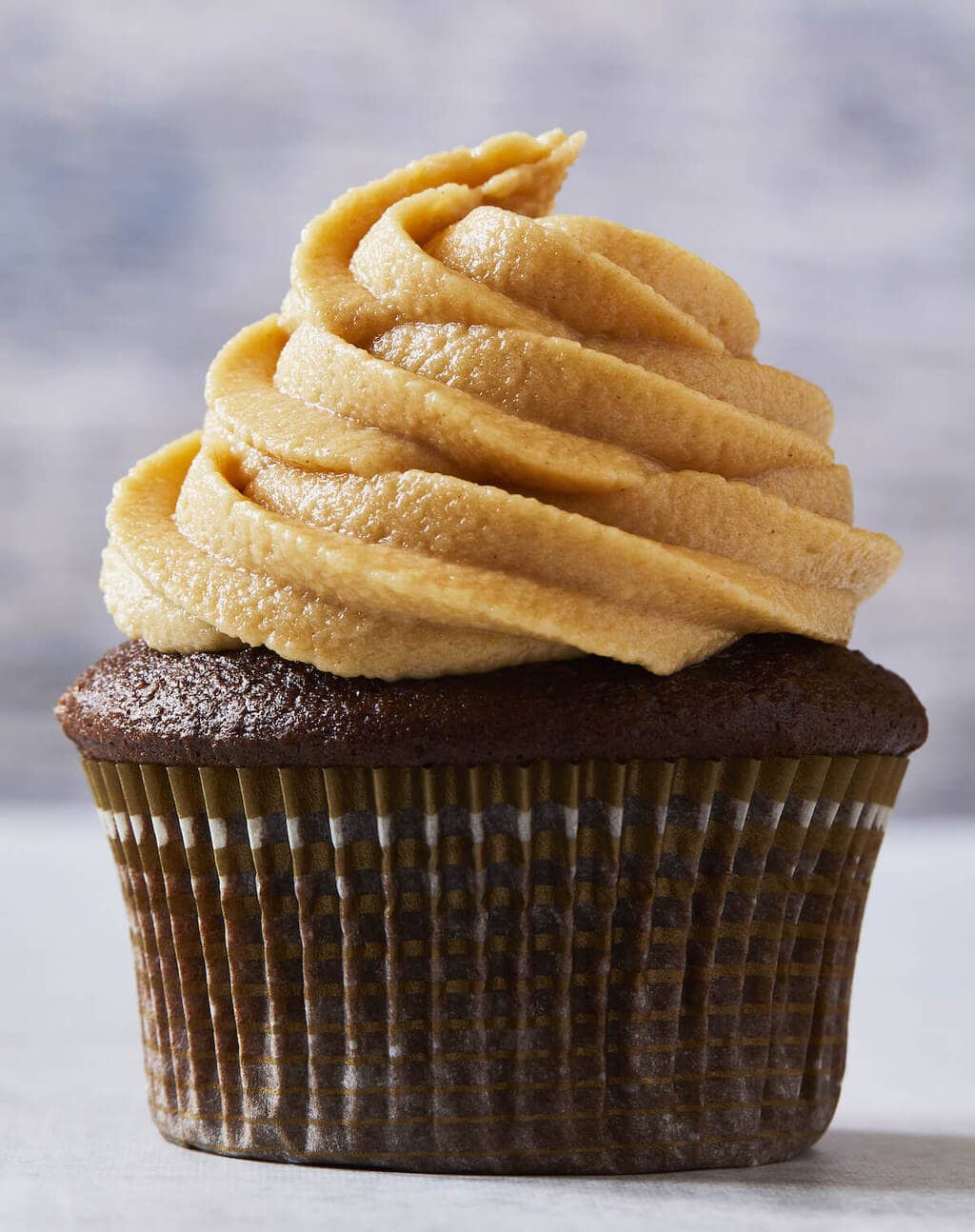 Jump to:
Frosting vs. Icing
What's the difference between frosting and icing? For most folks, the terms can be used interchangeably. We say "ice a cake," or "put icing on the cookies," and it is most often really frosting.
In food terms, icing is typically a thinner, more sugary, and often used as a glaze. Frosting is known for being fluffy, whipped and thicker.
In my post on brownie variations, I used melted butter to make a peanut butter icing, which made a perfect thin layer on the brownies.
I make the best vanilla buttercream frosting with confectioners' sugar and butter. It melts in your mouth. Try it if you need to switch to something without peanuts.
Peanut Butter Frosting Ingredients
Inherently peanut butter frosting or icing is not as smooth as other frostings. The peanut butter can create a stiff mixture that tastes great, but doesn't pipe or spread well.
I use butter, as well as a bit of cream cheese, to create the smooth creaminess I want in a fluffy peanut butter frosting. That's right, this is technically a peanut butter cream cheese frosting!
Sure, there is a very slight tang to the frosting, but the sweetness and rich peanut flavor aren't overpowered. No one will notice, but they will know it's dang good frosting.
Plus, the powdered sugar and a pinch of salt help balance everything out, so in the end, all you taste is pure peanut butter flavor.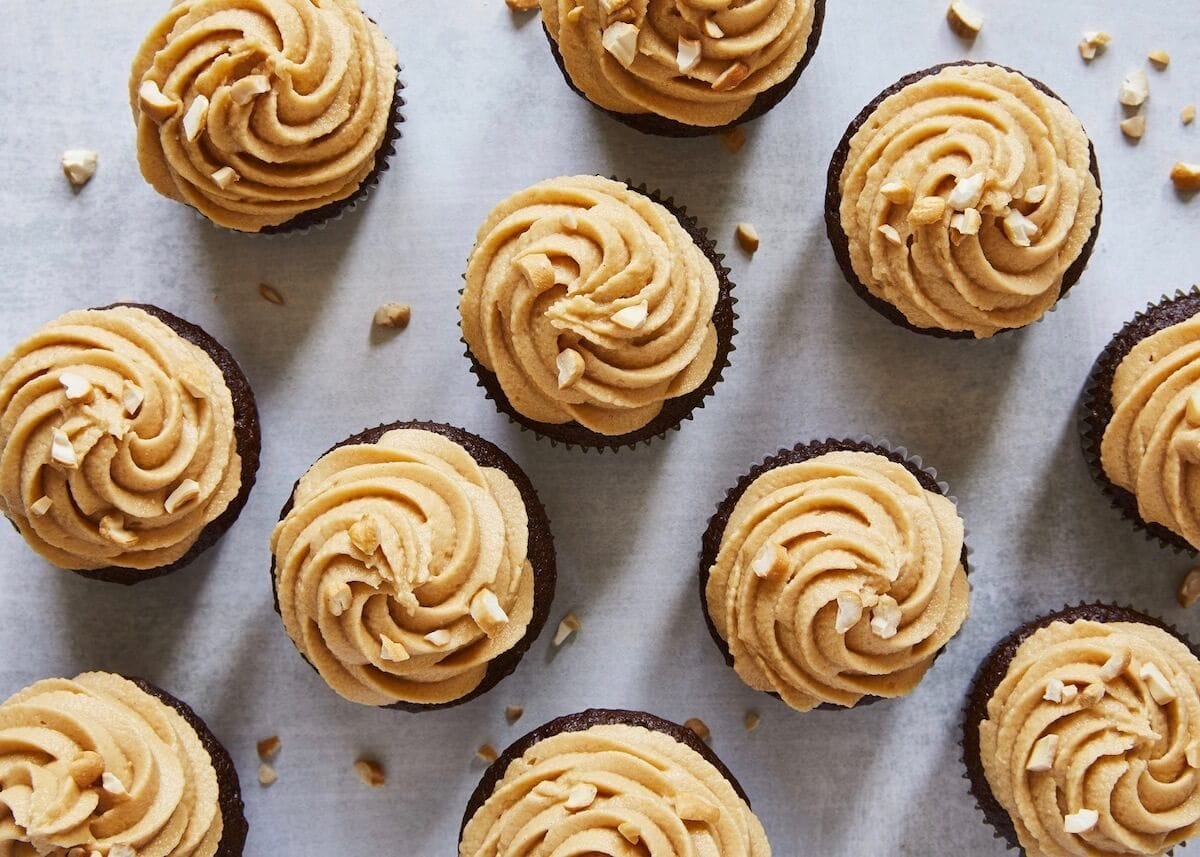 How to Make Peanut Butter Frosting
This is such an easy peanut butter frosting recipe! Simply beat together the peanut butter, cream cheese, butter, and salt.
Then, mix in the confectioners' sugar. The frosting will be quite thick at this stage, so you'll need to thin it out with a little milk.
Once the milk is incorporated, you should be left with whipped, fluffy peanut butter frosting!
Tip: Use a stand mixer or hand mixer to make this bakery-quality frosting fluffy and delicious.
Ways to Use Peanut Butter Frosting
I love using this as peanut butter cake frosting! It pairs especially well with chocolate cake. The combo is classic, and this whipped peanut butter frosting is perfect.
I even took this combo a step further and used this as a peanut butter topping for brownies. My brownie cake is not only delicious but really beautiful. It is a bit of a show-stopper with the shortcut of boxed brownies.
Or, keep things simple and sandwich the frosting between two graham crackers. I used to love making graham cracker cookie sandwiches as a kid!
Can Frosting Be Frozen?
Yes, the homemade peanut butter frosting can be frozen for up to 3 months. When ready to use, thaw overnight in the fridge.
If the frosting looks deflated at all, simply whip it with a hand mixer for a minute or two to revive.
Can I Use Natural Peanut Butter?
I recommend using "traditional" peanut butter, like Jif or Skippy, to make this recipe. Natural peanut butter is much oilier and has a tendency to separate.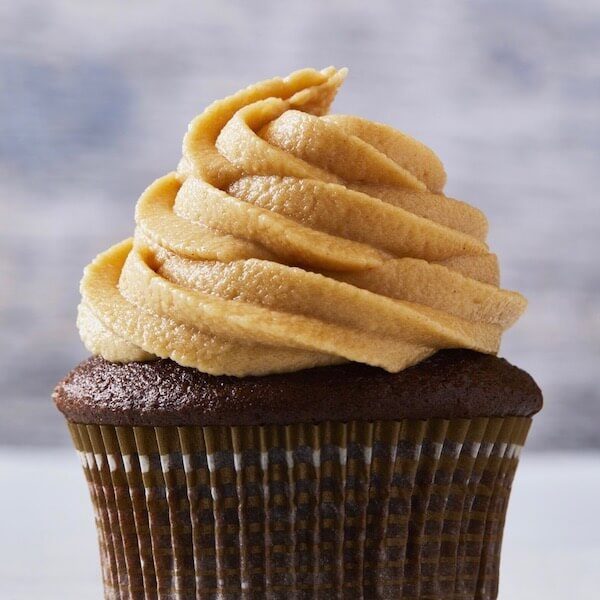 Tips for the Best Peanut Butter Frosting
Cream cheese, as I mentioned, helps the frosting with its silky texture.
Use smooth peanut butter rather than natural peanut butter. Natural peanut butter hasn't been homogenized and isn't as creamy. It will make a more grainy, oily icing.
Don't over whip. I keep my mixer on medium speed as I add the confectioners' sugar so I don't incorporate too much air. If there is too much air the frosting will still taste good, but won't look as smooth.
Add more confectioner's sugar if you'd like the frosting to be more stiff.
More Easy Frosting Recipes:
I'm a total fan of homemade frostings and icings. Here are a few more you don't want to miss: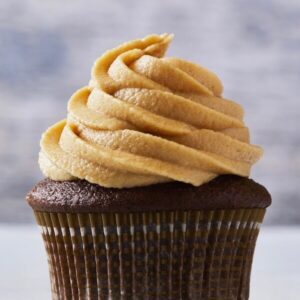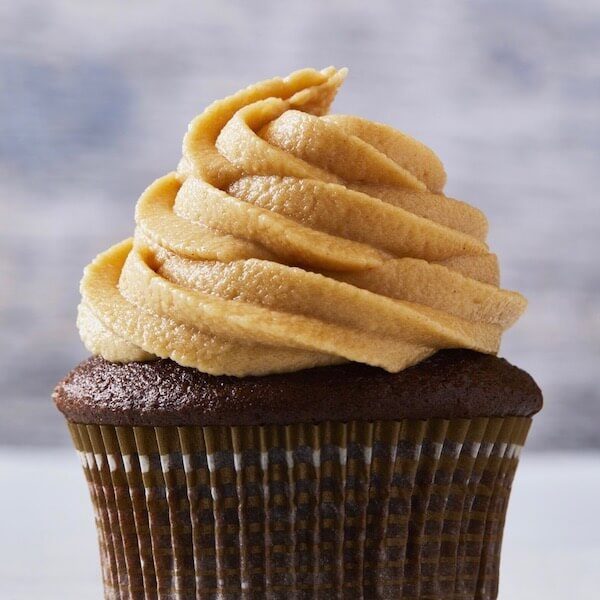 Best Fluffy Peanut Butter Frosting
This fluffy peanut butter frosting has intense nut flavor and is delicious on cake, cupcakes, brownies and cookies.
Ingredients
1

cup

smooth peanut butter

½

cup

unsalted butter

room temperature

4

oz

cream cheese

room temperature

¼

teaspoon

salt

3

cups

confectioners' sugar

2½

tablespoon

milk
Instructions
In a mixing bowl beat together the peanut butter, butter, cream cheese and salt. Mix in the confectioners' sugar, mixture will be stiff, then add the milk and beat until smooth.

If piping, transfer frosting to a piping bag fitted with a #825 open star tip. Pipe or spread frosting on cupcakes, cookies, cake or brownies.
Notes
This is an easy peanut butter frosting that's whipped to perfection. Light and fluffy, it's great for cake, brownies, cookies or cupcakes.
The nutrition facts are calculated for 16 servings.
• TRY MY OTHER FROSTING RECIPES:
Nutrition
Calories:
247.91
kcal
Carbohydrates:
28.6
g
Protein:
4.73
g
Fat:
13.74
g
Saturated Fat:
5.98
g
Cholesterol:
23.28
mg
Sodium:
148.4
mg
Potassium:
120.75
mg
Fiber:
0.84
g
Sugar:
23.85
g
Vitamin A:
276.25
IU
Calcium:
16.94
mg
Iron:
0.35
mg
The best frosting recipes to make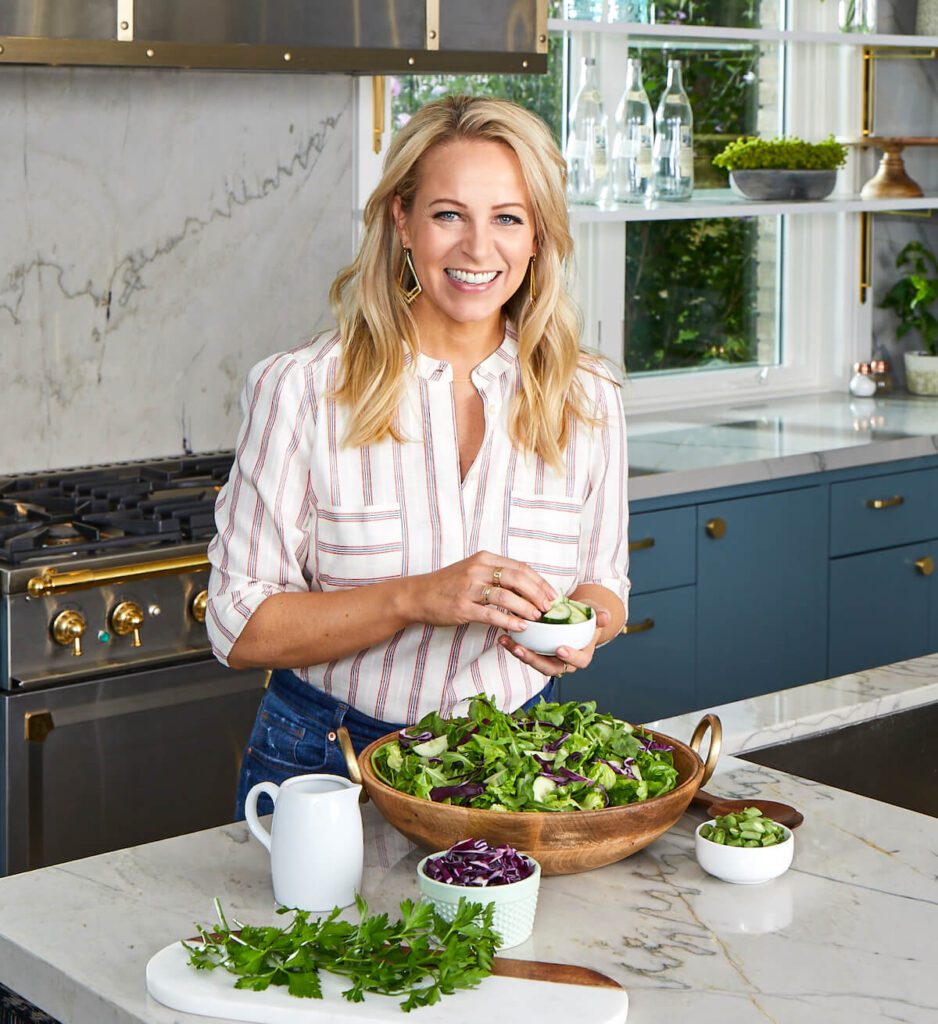 About Tara Teaspoon
I've been in the food publishing business for over 20 years, creating recipes & food-styling for magazines, books, television & advertising. Order my new cookbook & stick around for amazing things to eat.
Recipe Tara Teaspoon. Photography Ty Mecham