Fluffy Vanilla Frosting is a basic confectioners' sugar frosting that works for spreading, piping, decorating and delicious eating!
• • •
Fluffy Vanilla Frosting is just that, a light, simple frosting for cupcakes, cookies and cakes. Like the sweet stuff of childhood.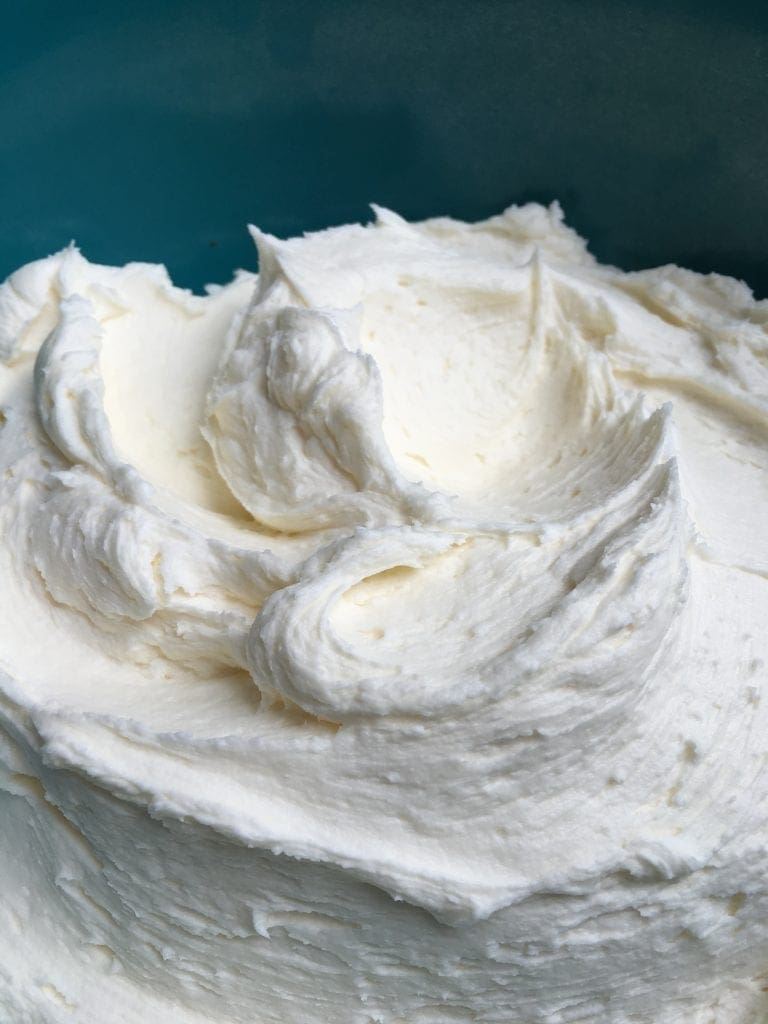 Jump to:
This Fluffy Vanilla Frosting is so Versatile
This recipe is so versatile, it's my most popular frosting recipe. Close seconds are my Swiss Meringue Buttercream and Lemon Royal Icing. And let's face it, the taste is key, and this fluffy vanilla frosting is delicious. This is a confectioners' sugar and butter-based frosting so you do have that sugary mouthfeel. It's classic childhood frosting, and much like what you'd find on top of cupcakes at Magnolia Bakery in New York.
To make it I recommend a stand mixer, like this one from Kitchenaid. You don't want the butter too soft so a mixer is excellent at creaming the just-barely-room-temperature butter. I use the paddle attachment, not the whisk. I find the whisk incorporates more air into the frosting than I like.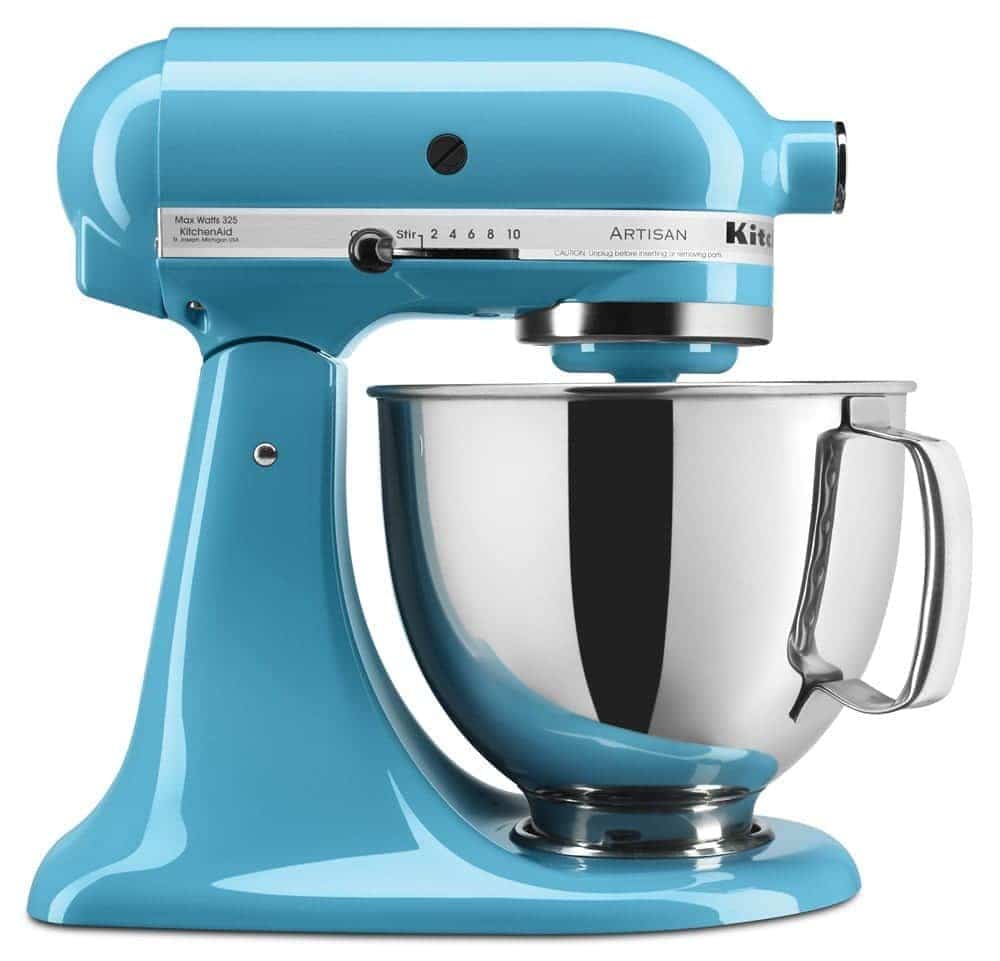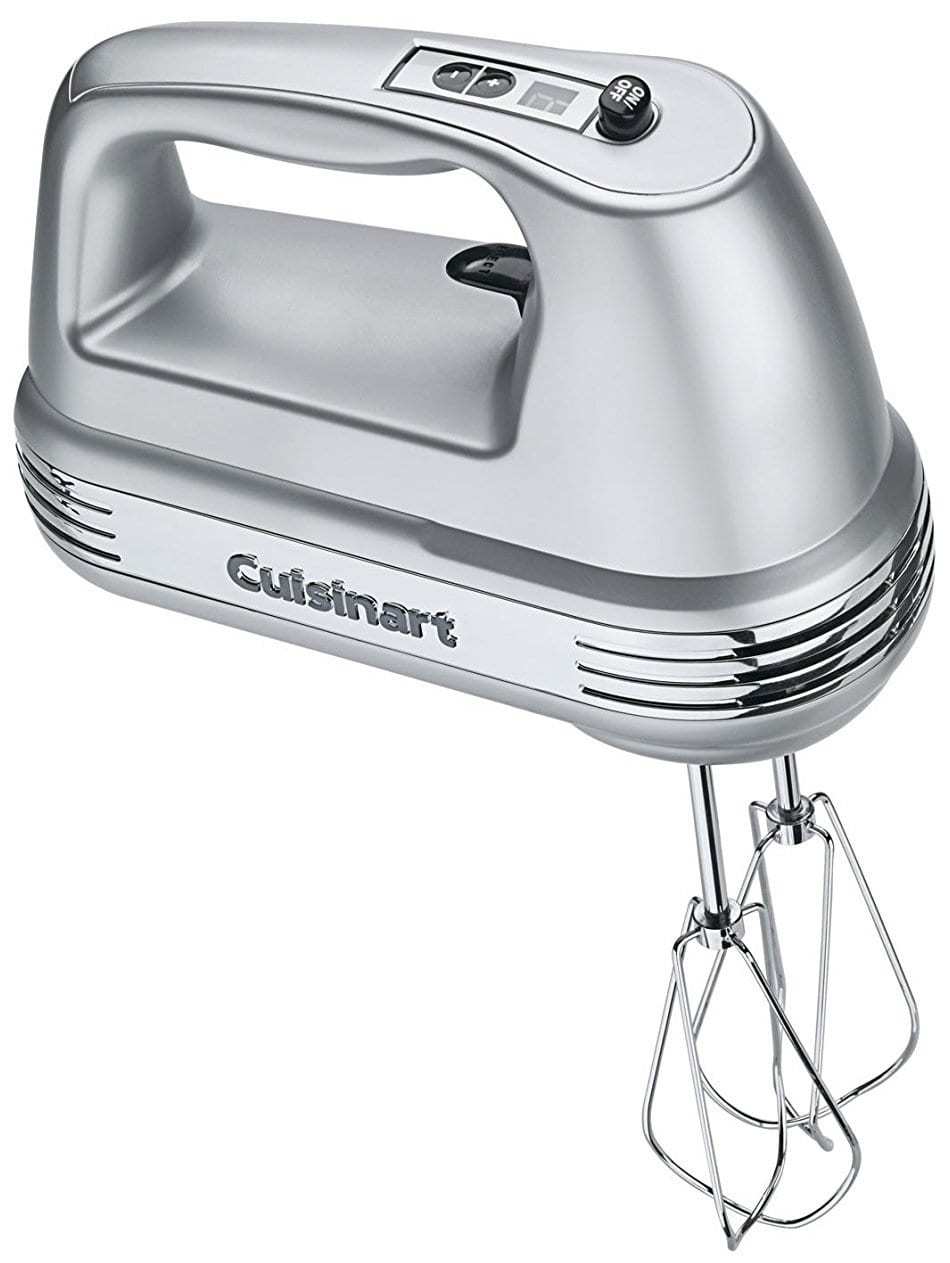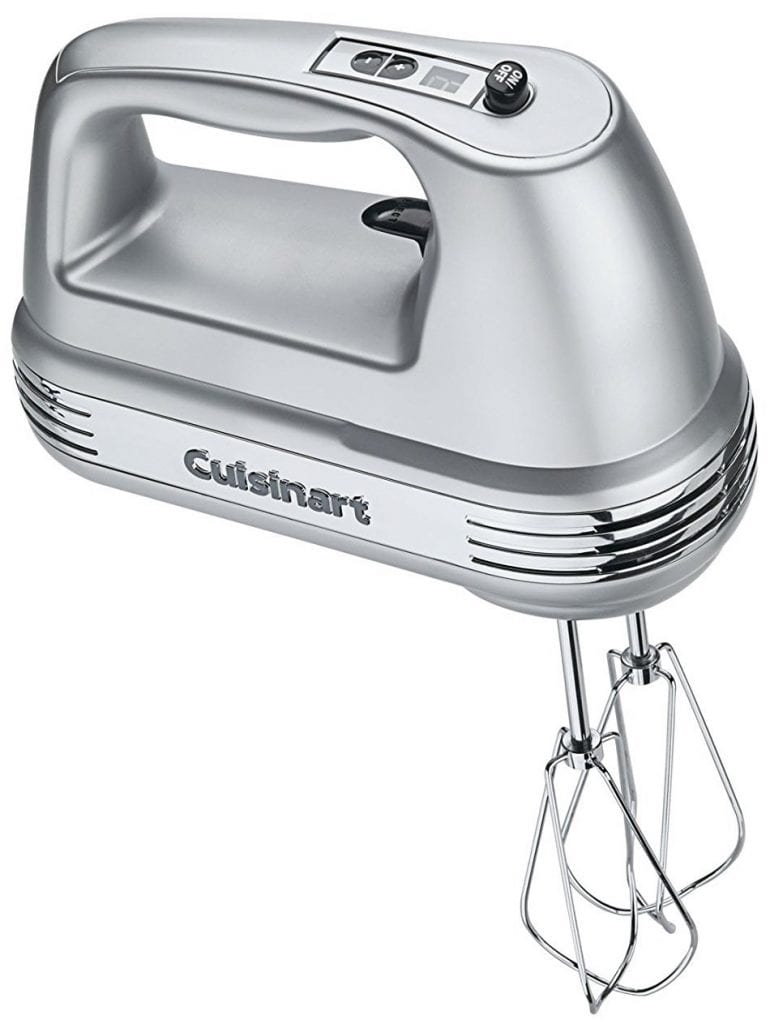 Success with a hand blender.
It just takes a bit more time. I like a powerful one like this.
I haven't added any milk to this version because I use it for piping decorations as well as filling cake layers and icing. The thicker consistency without milk is necessary for piping out of a decorating bag, but also works for spreading on top of a cupcakes and cake. The piped decorations hold their shape, but still taste light and smooth in your mouth. Looser icings can droop and fall when designs are piped.
If you want a frosting that is a bit more loose for swooping, just add a tiny bit of milk at the end. Mix it up and check the texture as you go.
I don't add milk to my Fluffy Vanilla Frosting!
I used this glorious frosting on my Spring Flower Cupcakes. See how well it pipes and spreads!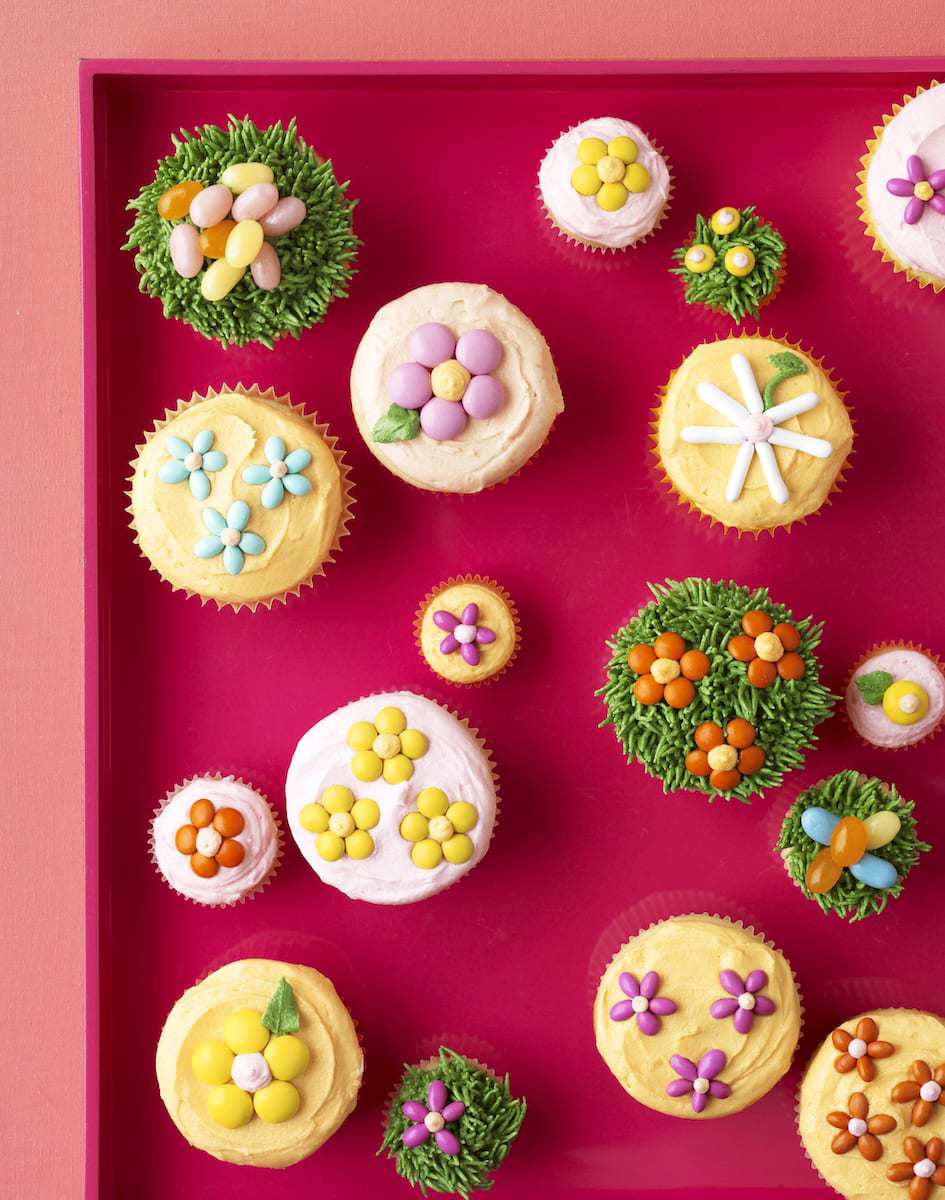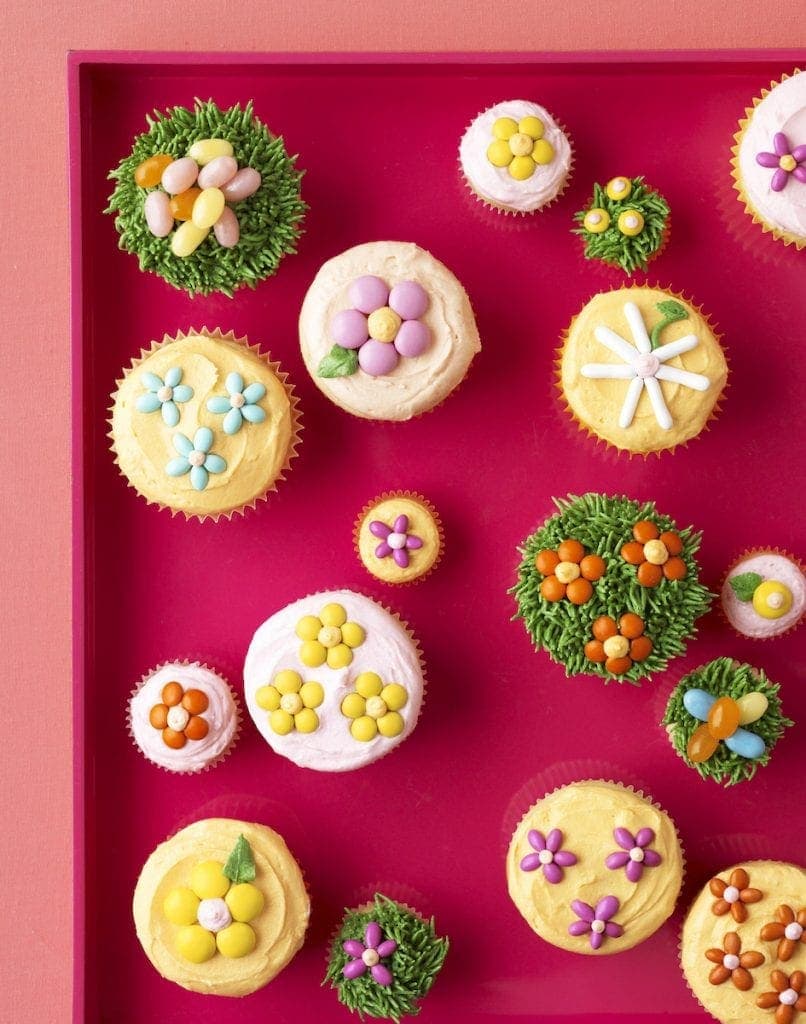 Making the fluffy vanilla frosting:
There is no melting the butter here, people! Just softened butter, not even room temperature (I find that's too warm, but maybe I keep my rooms too hot!). Just soft enough to mix into a smooth situation.
I beat the butter first! Before adding any other ingredients.
That's the trick. I like to smooth my butter and add the sugar a little at a time, mixing the sugar in completely before adding more. You NEVER get lumps this way because you start out with smooth butter. And the sugar has plenty of time to mix in completely.
I also use this frosting on cut out sugar cookies and my super cool One Pan Sugar Cookie Bars.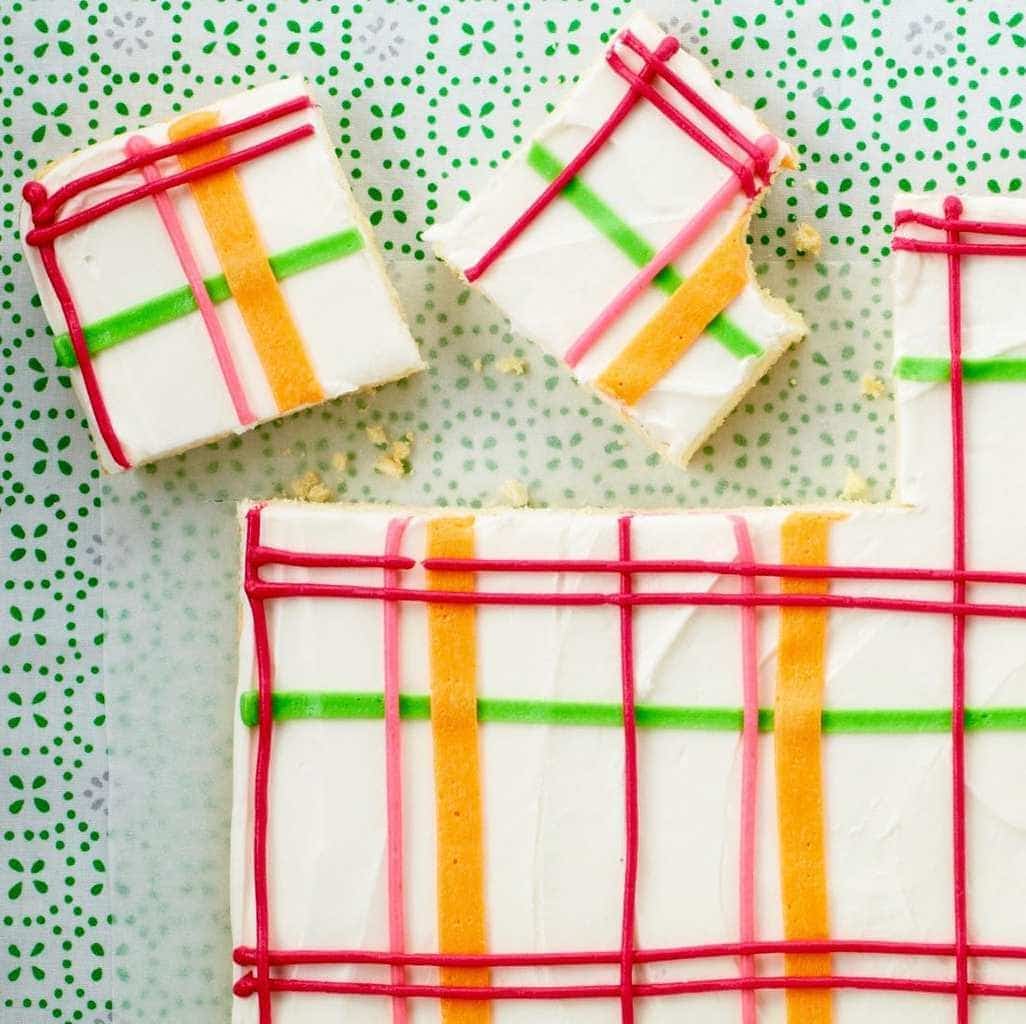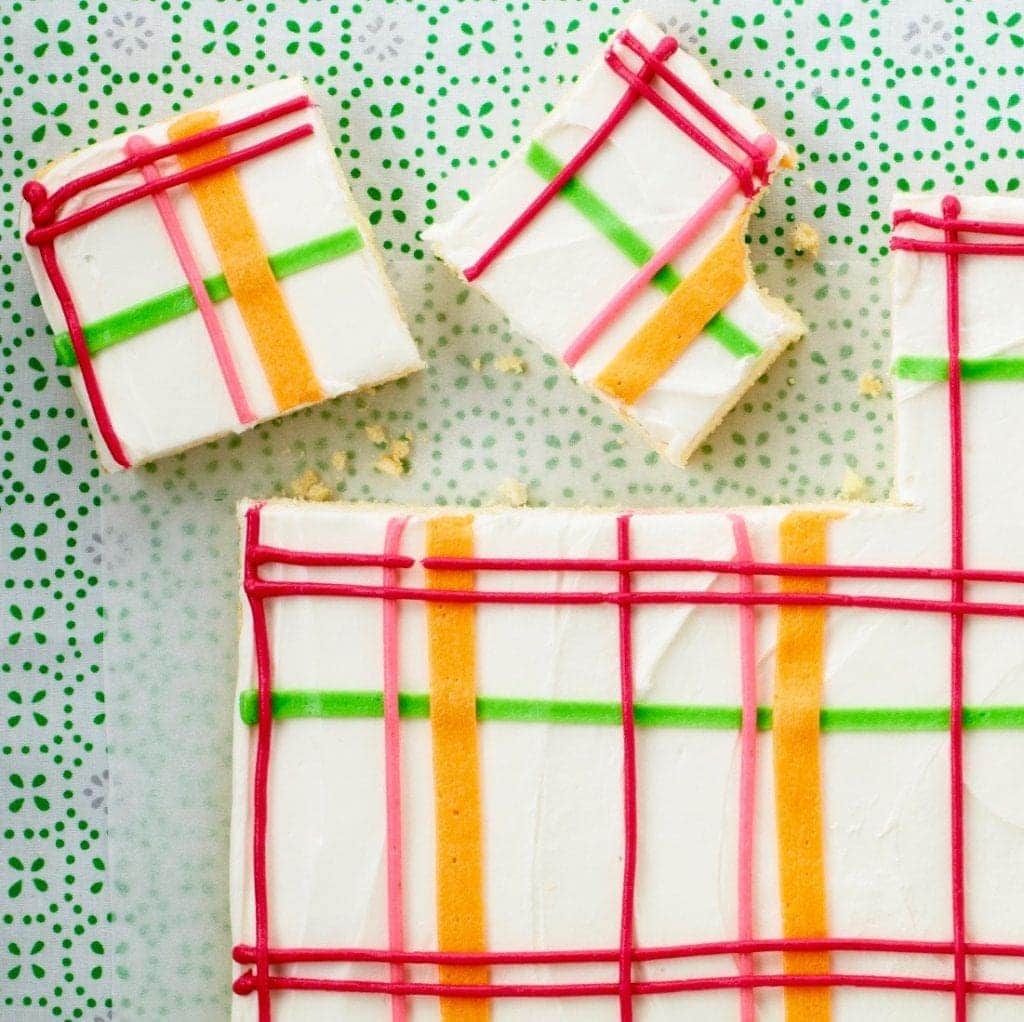 This frosting will keep covered on the counter for several days. In the fridge for about 2 weeks! Simply bring refrigerated frosting to room temp and give it a good whipping.
Note, for smooth swoops, beat the frosting on a lower speed after all the sugar has been incorporated. This will smooth out a lot of the air bubbles that formed in the mixing process. Adding that tiny drop of milk can help as well.
Check out what's been cooking:
Coconut Key Lime Bars – I added toasted coconut to a classic pie recipe.
Whipped Chocolate Ganache Frosting – Makes for the most luscious chocolate cake.
Spice Cake with Creamy Caramel Icing – An absolute classic you won't want to pass up.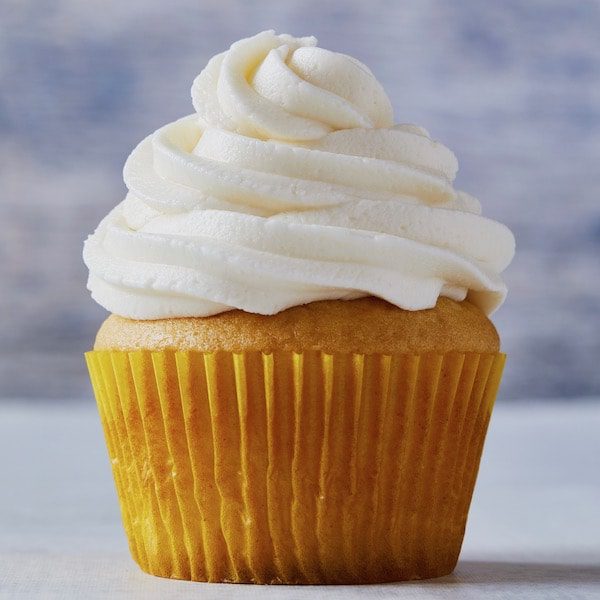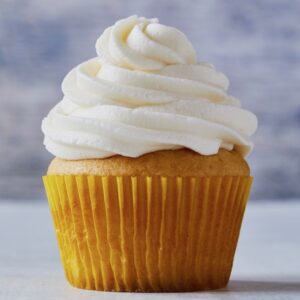 Fluffy Vanilla Frosting
Fluffy Vanilla Frosting is a basic confectioners' sugar frosting that works for spreading, piping, decorating and delicious eating!
Ingredients
2

cups

unsalted butter (4 sticks)

softened

6

cups

sifted confectioners' sugar

1

teaspoon

vanilla extract

Pinch

salt
Instructions
In a mixing bowl or bowl of an electric mixer, beat butter until smooth and creamy, about 2 min. Add confectioners' sugar ½ cup at a time, mixing well and scraping down sides of bowl occasionally.

Beat in vanilla and salt; stir until smooth. Frosting will keep covered in the refrigerator for up to a week. Bring to room temperature and stir before using, if chilled.
Notes
• Nutrition is for 1 cup of frosting.
• Make sure your butter is soft but not warm. Sometimes room temperature is too soft. If your butter is on the warm side, just chill the frosting a little before using it for piping decorations.
• Stir well before adding to your piping bags so there are no cold lumps.
• This recipe is so versatile, it's my most popular frosting recipe. Close seconds are my bakery-style professional buttercream frosting and this lemon icing recipe for sugar cookies.
• To make VEGAN Fluffy Vanilla Frosting I use Miyokos vegan butter. It is a cashew butter with live cultures mixed in.
Check out more of my best frostings and icings
Nutrition
Calories:
1213.5
kcal
Carbohydrates:
143.82
g
Protein:
0.77
g
Fat:
73.65
g
Saturated Fat:
46.64
g
Cholesterol:
195.22
mg
Sodium:
12.94
mg
Potassium:
21.79
mg
Sugar:
141
g
Vitamin A:
2269.09
IU
Calcium:
21.79
mg
Iron:
0.09
mg

Make my Swiss Meringue Buttercream for a silky, non-confectioners' sugar icing! I used the meringue buttercream on this chrysanthemum cupcake. It's shiny, ultra smooth and glossy.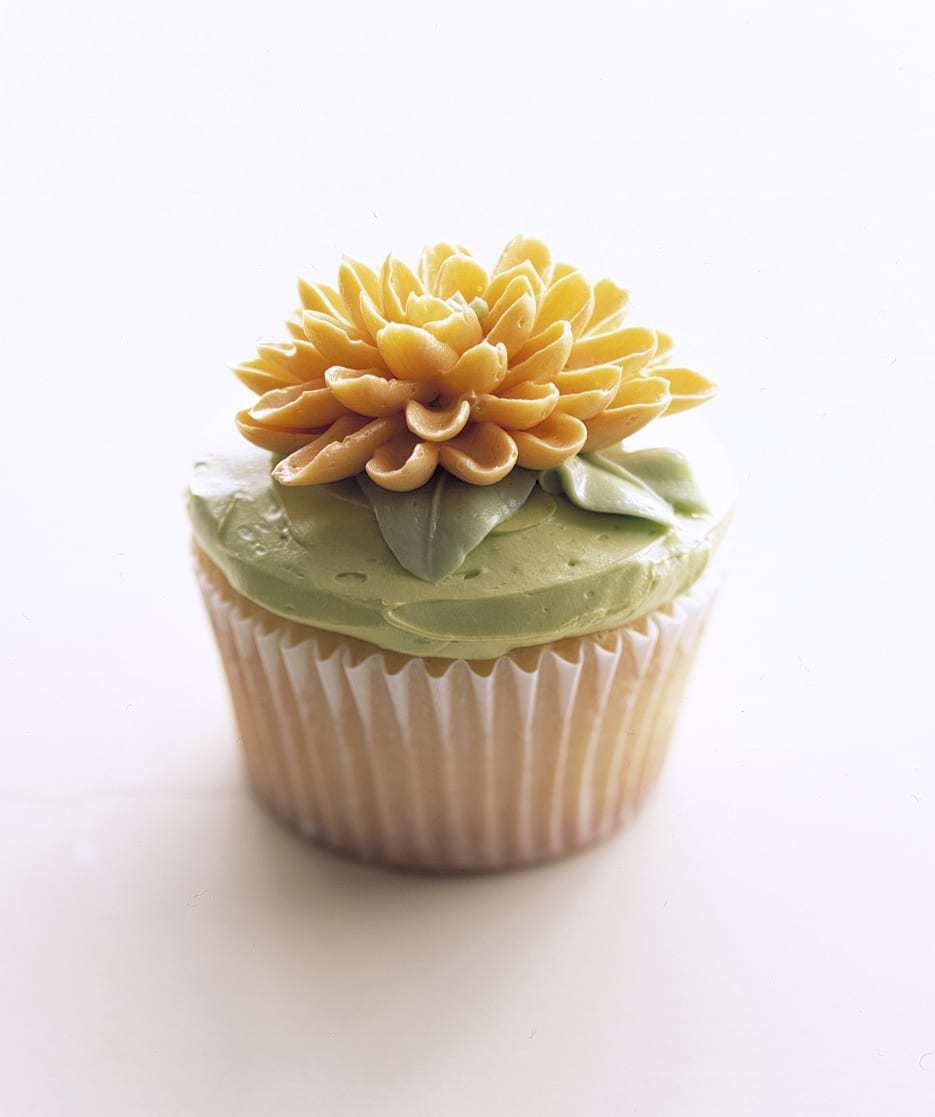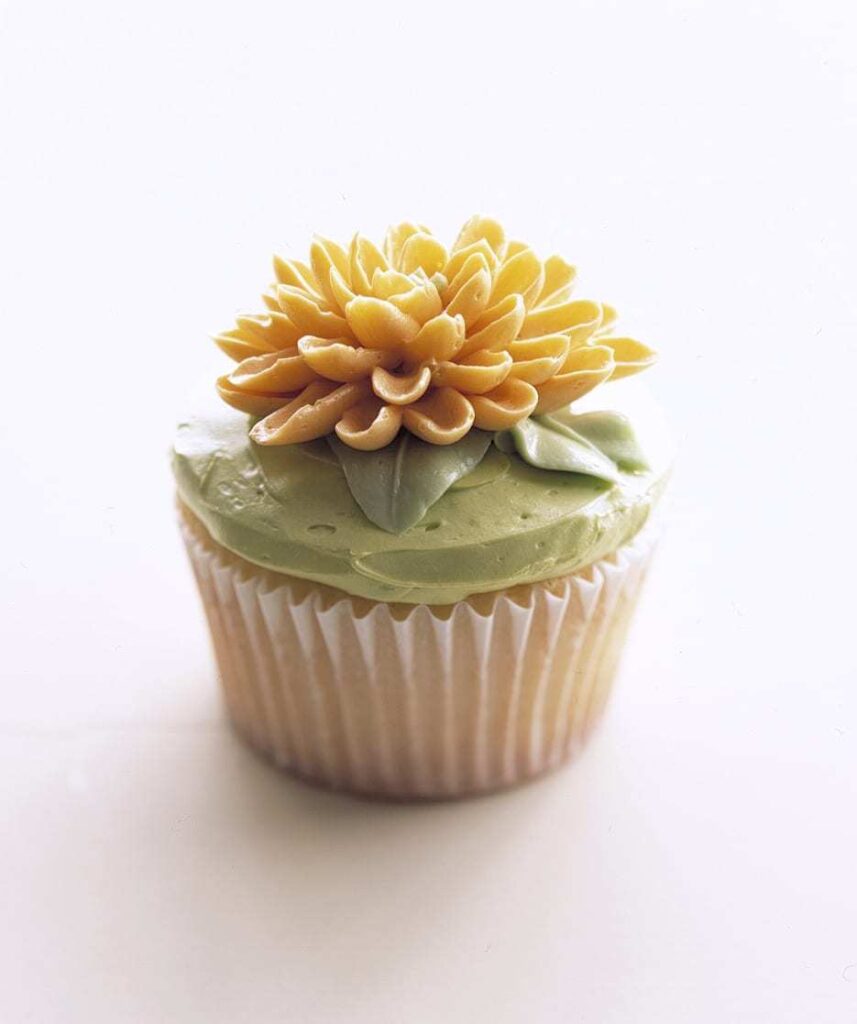 The best frosting recipes to make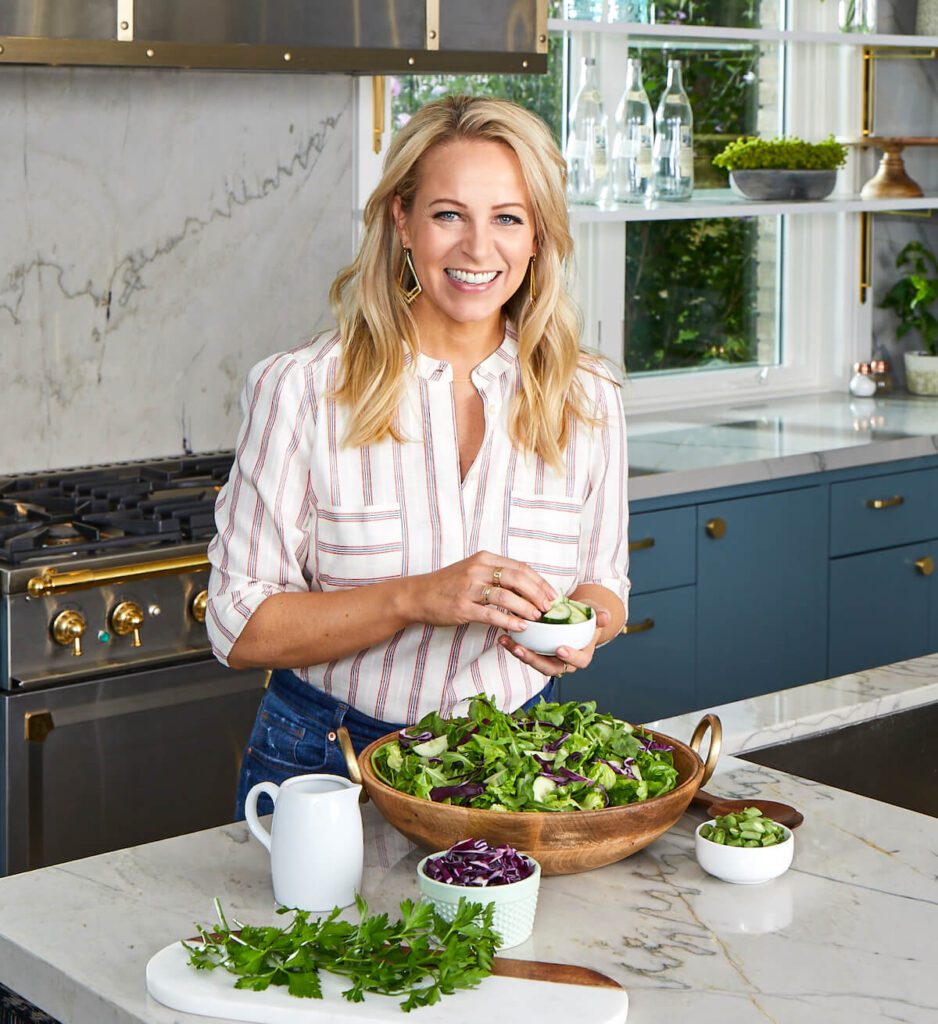 About Tara Teaspoon
I've been in the food publishing business for over 20 years, creating recipes & food-styling for magazines, books, television & advertising. Order my new cookbook & stick around for amazing things to eat.
Recipe and Food styling Tara Teaspoon