Milk Chocolate Frosting makes the perfect chocolatey swoops and swirls on your cakes and cupcakes. I've got a tip that will guarantee a rich chocolate flavor every time!
I love chocolate. It happens to be an integral part of my favorite food: Chocolate Chip Cookies. So, naturally,  when it comes time to frost a cake I typically go to chocolate. Mmmm.
Of course, a good dark chocolate ganache or borderline bitter chocolate glaze is always a dream, but sometimes I need a little milky creaminess in my life. Milk Chocolate Frosting is just the thing.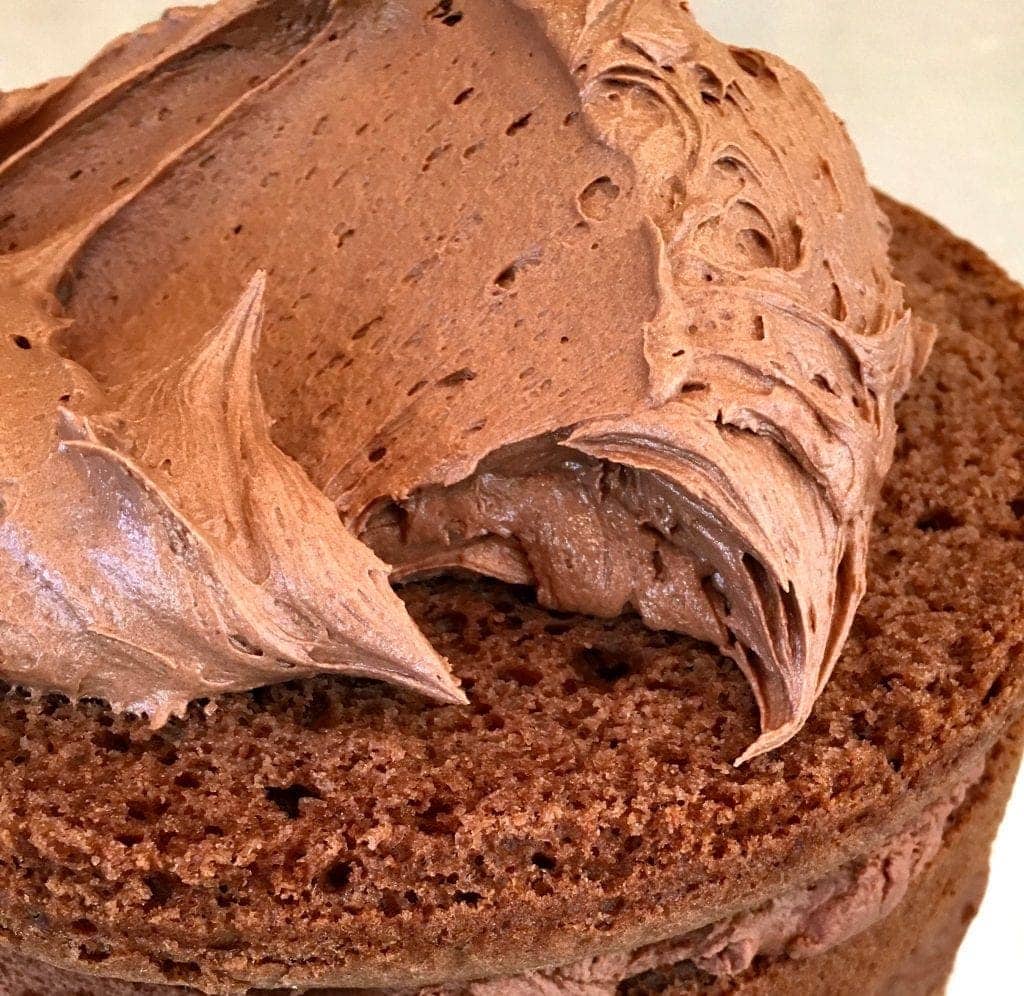 I have made versions where I simply sift the cocoa together with the confectioners' sugar and blend it all with butter and milk – however that's not as flavorful. So, I set out to make my frosting more chocolaty. I use the same ingredients but I've changed the method slightly. This is my hack for how to get really rich chocolate frosting!
I melt the butter and cocoa together first. Melting the cocoa into butter activates all the chocolaty flavor (and I add the milk too to save a step).  Besides enhancing the flavor, this quick step also creates a smooth chocolate mixture so, when I mix it in with the other ingredients, my frosting won't have cocoa lumps. The best part is you don't need to sift it! (I really hate sifting.)
To get a richer flavor in your chocolate frosting, melt the cocoa and the butter together first.
Finally, blend this flavorful sauce into butter and confectioners' sugar. Just watch that luscious Milk Chocolate Frosting come together.
This recipe makes enough to frost a 2 or 3 layer cake, or a lot of cupcakes. If you have some left over, don't worry. It freezes well and of course, any leftovers make tasty graham cracker cookies! You know the ones. Sandwich this delicious frosting in between two graham cracker squares and enjoy. I could eat a dozen!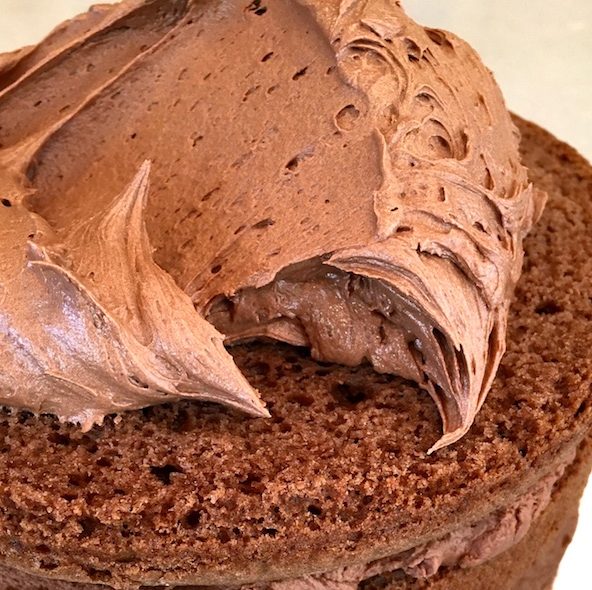 Extra Rich Milk Chocolate Frosting
Melting the cocoa and butter together activates the chocolate flavors in the cocoa. It also helps make the frosting smooth and creamy.
Ingredients
3

sticks unsalted butter

softened

¾

cup

unsweetened cocoa

½

cup

milk

2% or whole

2

tsp

vanilla extract

7 to 8

cups

confectioners' sugar
Instructions
In the microwave or on in a saucepan, melt together ½ cup of the butter (1 stick) cocoa and milk and stir until smooth. Cool slightly. In another large bowl, beat remaining butter and vanilla together, then add cocoa mixture. Add confectioners' sugar 1 cup at a time, blending with each addition, until frosting is smooth and creamy. For a stiffer frosting for piping use all 8 cups of sugar, and for a softer frosting for swooping on a cake, use 7.