This Homemade Chocolate Frosting is super simple but tastes incredibly rich. It's perfect for topping cakes and cupcakes! It makes the perfect chocolatey swoops and swirls on your baked treats.
---
I'm a self-proclaimed homemade frosting expert! My love for frosting runs deep. I talk about it on my Peanut Butter Frosting post if you want to know when my frosting expertise blossomed. By the way, I was 4, so really a super expert (wink).
Of course, a good dark chocolate ganache or borderline bitter chocolate glaze is always a dream, but sometimes I need a little milky creaminess in my life. This milk chocolate frosting is just the thing.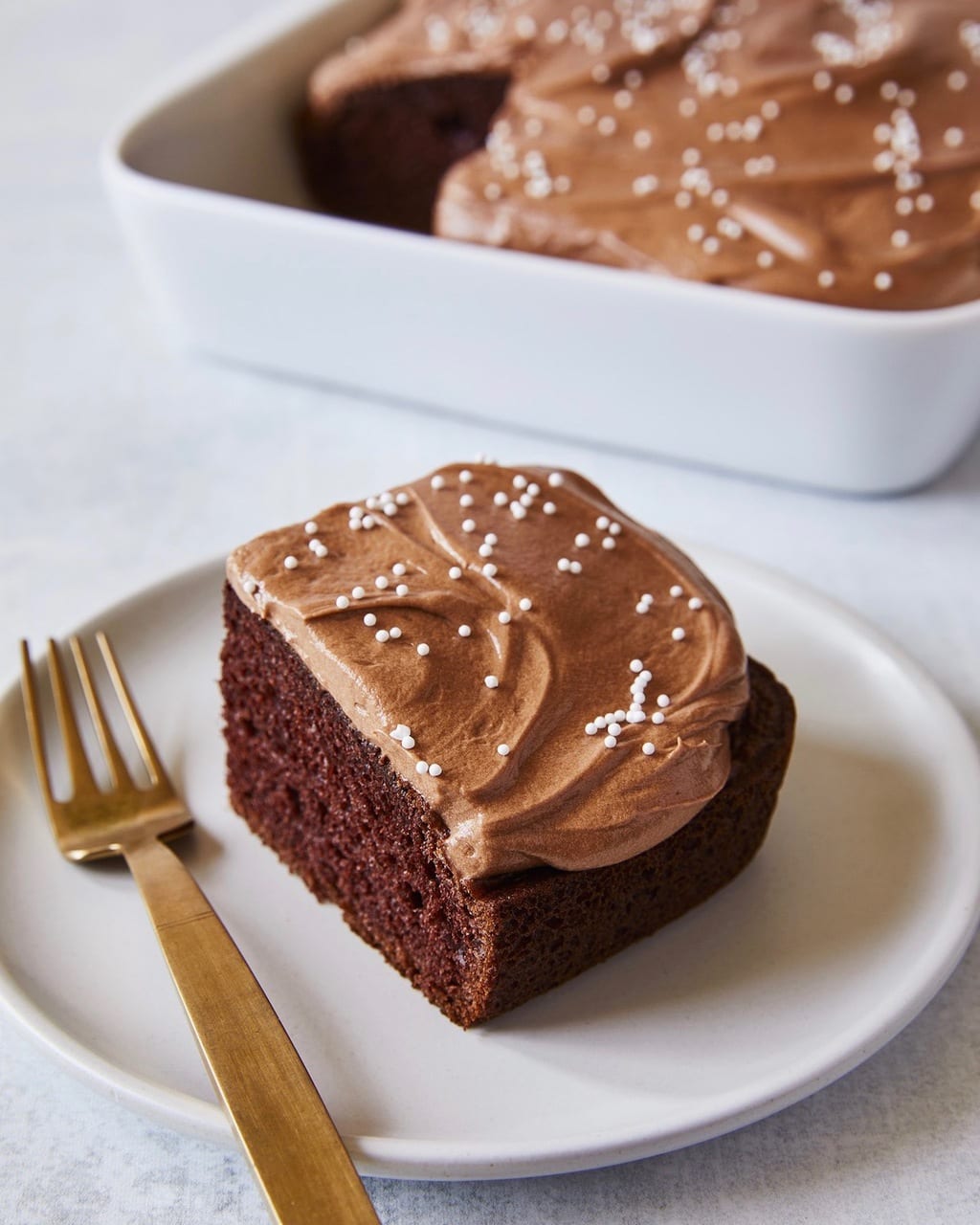 I love chocolate. It happens to be an integral part of my favorite food, Chocolate Chip Cookies. So, naturally, when it comes time to frost a cake I typically go to chocolate.
I have made versions of chocolate icing and frosting where I simply sift the cocoa together with the confectioners' sugar and blend it all with butter and milk – however, that's not as flavorful as this version.
Cocoa creates the most flavor when it is heated with butter, oil, or water. So, I set out to make my frosting more chocolaty.
I use the same ingredients but I've changed the method slightly. Keep reading to learn my hack for making ultra-rich and fluffy chocolate frosting!
Jump to: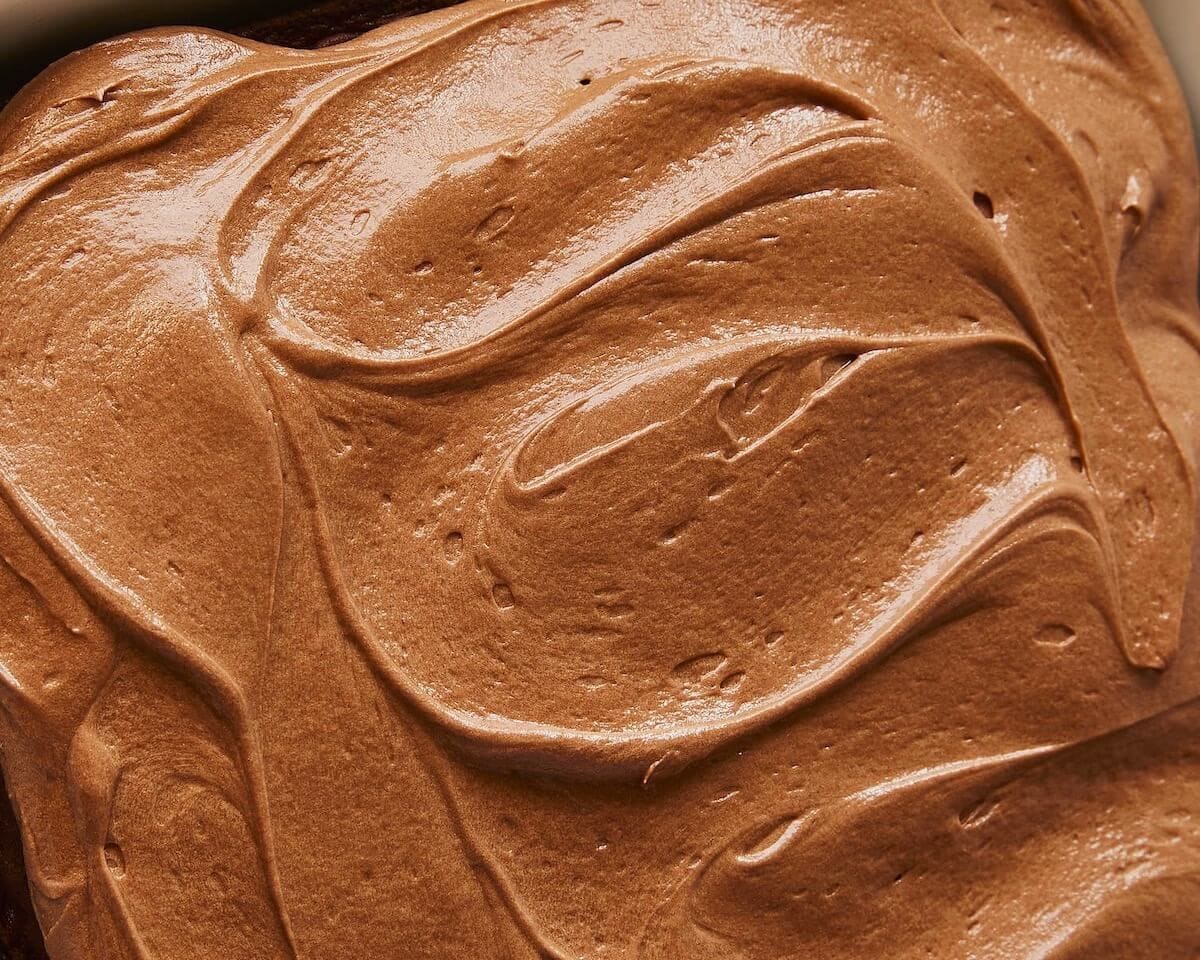 What is buttercream frosting?
This recipe is a cocoa version of classic buttercream frosting, which is a type of frosting that uses butter and sugar to make a fluffy, swirling topping.
This milk chocolate variation is just one of my great frostings. My Fluffy Vanilla Frosting is the most popular post on my blog. Why you may ask?
Everyone needs a perfect confectioners' sugar buttercream in their recipe book. It's a classic topping for cupcakes, cakes, and cookies. I use it on my soft sugar cookies too.
It is very similar to this milk chocolate version in that it uses a confectioners' sugar base. The powdered sugar gives the frosting a sweet but grainy texture that melts to a smooth cream on your tongue.
I use my homemade frosting recipes for everyone's favorite: A Graham Cracker Frosting Sandwich!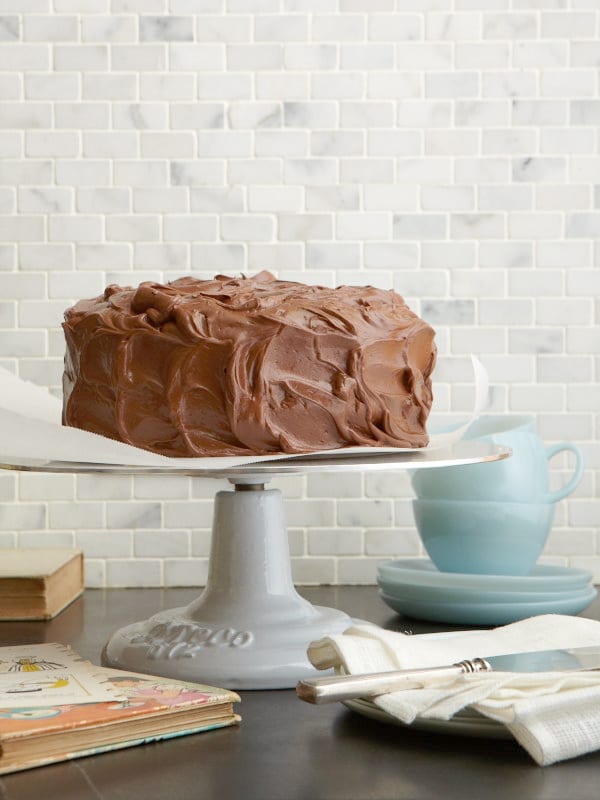 Ingredients in Chocolate Frosting
Believe it or not, this recipe calls for just five basic ingredients. I made this chocolate frosting with cocoa powder because I wanted it to whip up nice and fluffy.
Note that you can use either Dutched or regular unsweetened cocoa. Read about the difference here.
Unsalted butter acts as the base for this chocolate buttercream, and milk thins it out a bit. I prefer using 2% or whole milk in this recipe.
Besides that, you'll need a splash of vanilla extract and plenty of confectioners' sugar to make this easy chocolate frosting recipe.
How to Make Homemade Chocolate Frosting
To get a richer flavor in your frosting, melt the cocoa and the butter together first. Melting the cocoa into butter activates all the chocolaty flavor (and I add the milk too to save a step).
Besides enhancing the flavor, this quick step also creates a smooth chocolate mixture so that when I mix it in with the other ingredients my frosting won't have cocoa lumps. The best part is you don't need to sift it! (I really hate sifting.)
Finally, blend this flavorful sauce into confectioners' sugar. Just watch that luscious frosting come together.
Use these tools to make extra-rich milk chocolate frosting: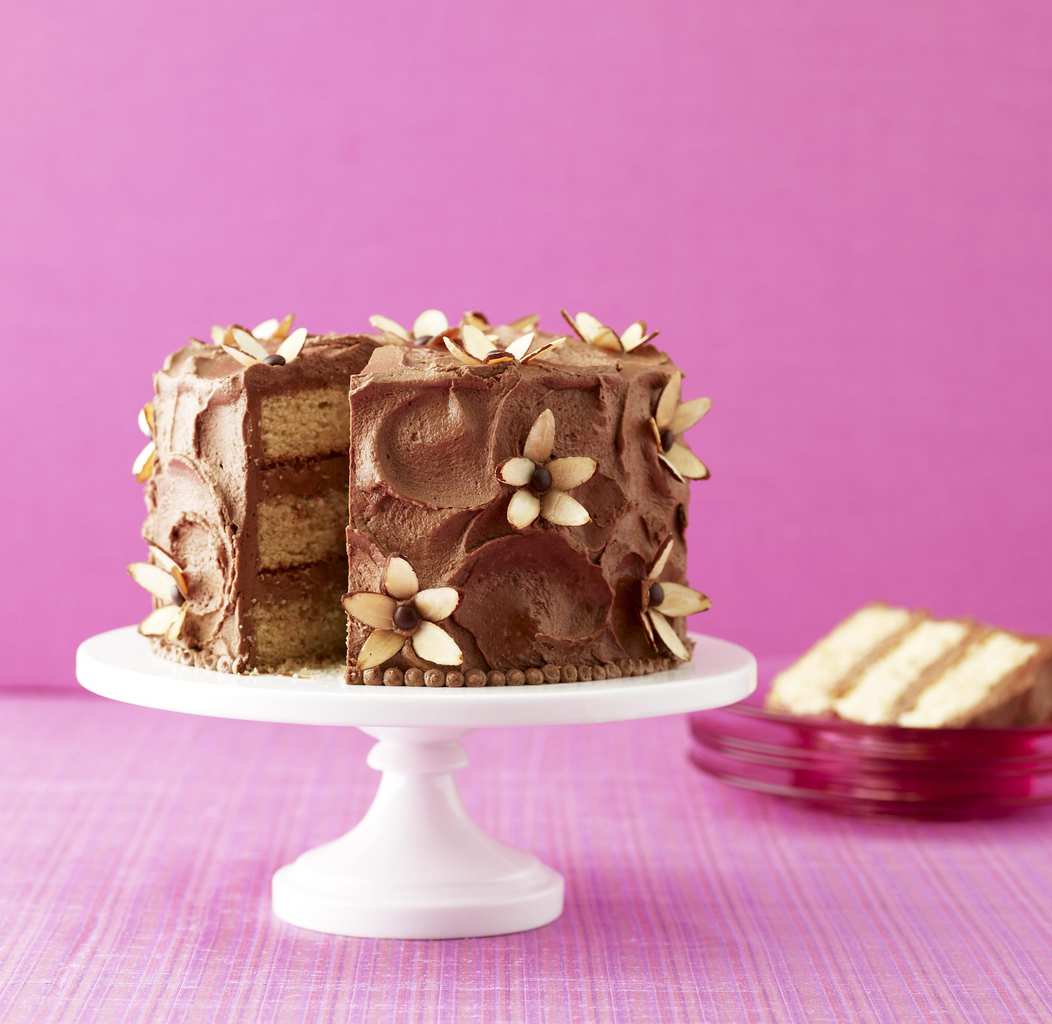 How much frosting does this recipe make?
This recipe makes enough to frost a two- or three-layer cake, or a lot of cupcakes. It makes 6 cups of frosting.
Can frosting be frozen?
Yes, this homemade chocolate frosting freezes beautifully. Simply seal it inside a freezer bag or freezer-safe container, label, and freeze for up to three months.
When ready to use, thaw overnight in the fridge. It shouldn't separate after being frozen, but if the texture looks a little off just beat it together quickly using a stand mixer or a whisk.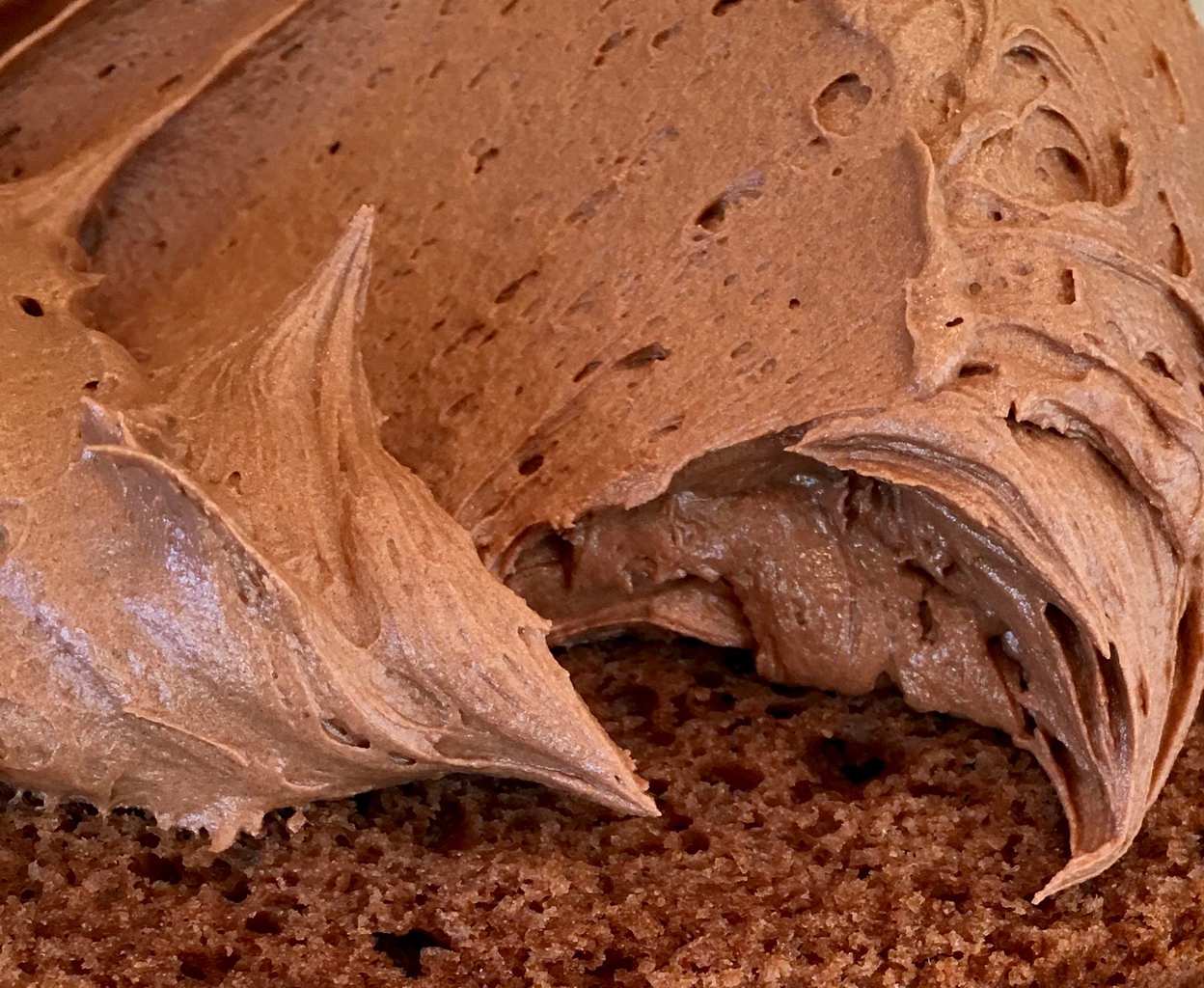 Tips for the Best Chocolate Frosting
Recipes Using Milk Chocolate Frosting:
This is a wonderful chocolate frosting for cupcakes, cakes, and more! Here are some of my favorite recipes to use it in:
More Frosting Recipes: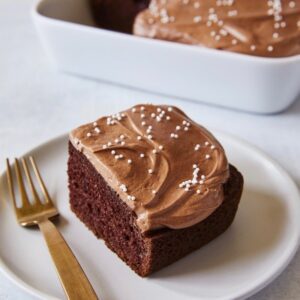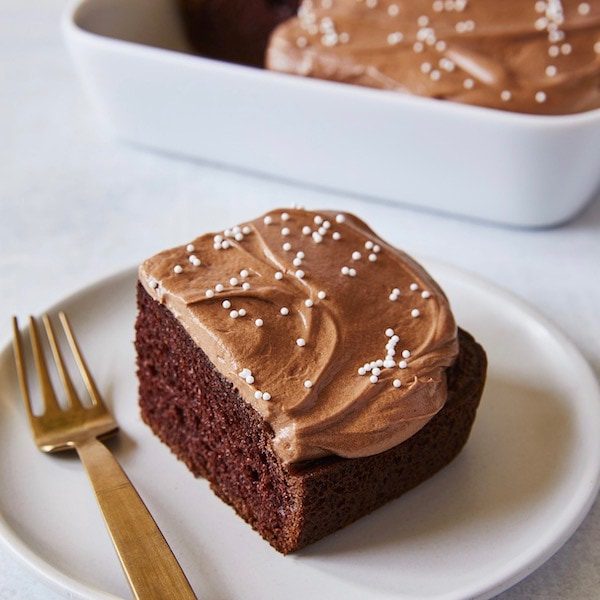 Extra Rich Homemade Chocolate Frosting
This homemade chocolate frosting recipe is super simple, but tastes incredibly rich. It's perfect for topping cakes and cupcakes!
Ingredients
3

sticks

unsalted butter

¾

cup

unsweetened cocoa

½

cup

milk

(2% or whole)

2

teaspoon

vanilla extract

8

cups

confectioners' sugar
Instructions
In the microwave or on in a saucepan, melt together ½ cup of the butter (1 stick) cocoa and milk and stir until smooth. Cool slightly.

In another large bowl, beat remaining butter and vanilla together, then add cooled cocoa mixture.

Add confectioners' sugar 1 cup at a time, blending with each addition, until frosting is smooth and creamy. For a stiffer frosting for piping, use all 8 cups of sugar. For a softer frosting for swooping on a cake, use just 7 cups of confectioners' sugar.
Notes
Nutrition facts based on 1 cup of frosting.
Melting the cocoa and butter together activates the chocolate flavors in the cocoa. It also helps make the frosting smooth and creamy.
I prefer using unsalted butter in this milk chocolate frosting recipe. Salted butters contain varying amounts of salt and can throw off the flavor of the frosting.
If you'd like to make a stiffer frosting for piping, use all 8 cups of sugar. To make a softer frosting for swooping on a cake, use 7 cups of confectioners' sugar.
Any leftovers make tasty graham cracker cookies. You know the ones!
For more homemade chocolate frostings, try my dark chocolate ganache or chocolate cream cheese frosting.
If you want to try my bakery style vanilla version: Fluffy Vanilla Frosting
Nutrition
Calories:
1068
kcal
Carbohydrates:
167
g
Protein:
3
g
Fat:
48
g
Saturated Fat:
30
g
Cholesterol:
124
mg
Sodium:
21
mg
Potassium:
204
mg
Fiber:
4
g
Sugar:
158
g
Vitamin A:
1445
IU
Calcium:
50
mg
Iron:
2
mg
Cake recipes for any occasion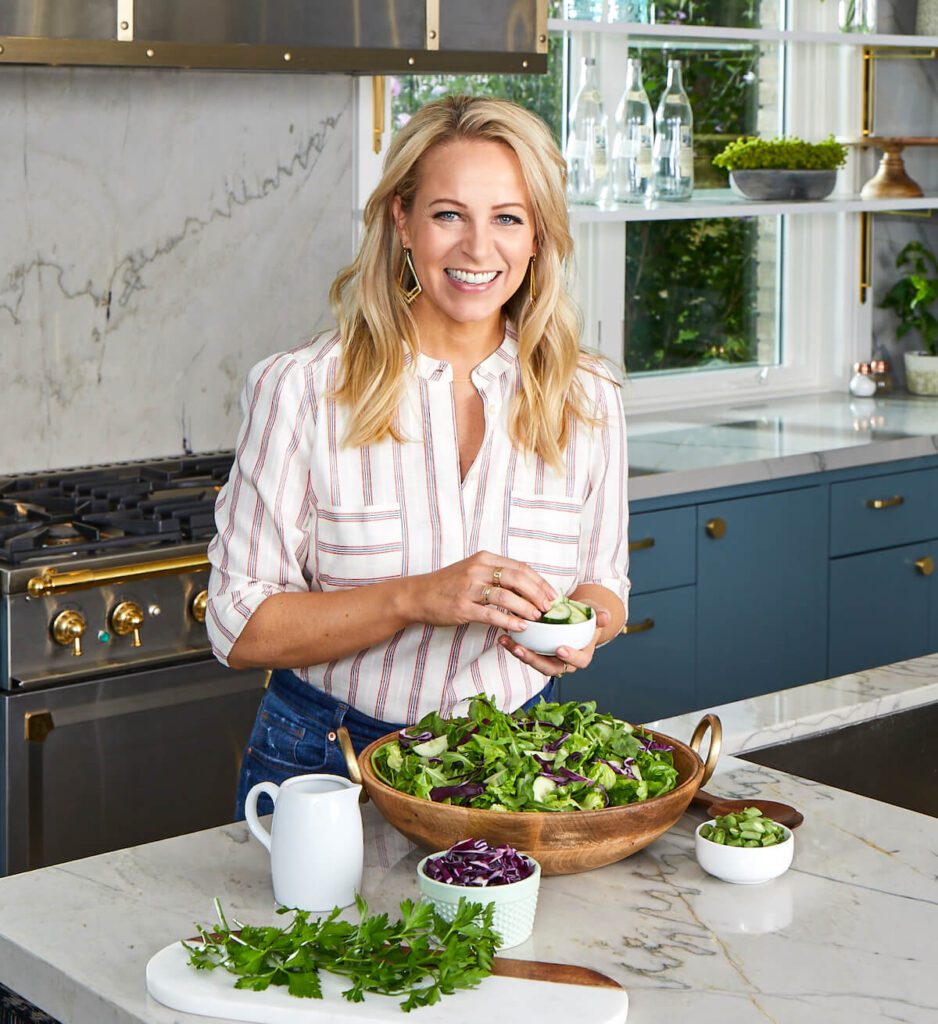 About Tara Teaspoon
I've been in the food publishing business for over 20 years, creating recipes & food-styling for magazines, books, television & advertising. Order my new cookbook & stick around for amazing things to eat.
Recipe by Tara Teaspoon. Feature photo Ty Mecham