I'm sharing one of my favorite childhood snacks: yummy, homemade frosting sandwiched between two graham crackers. These nostalgic treats have to be the easiest graham cracker cookie recipe ever.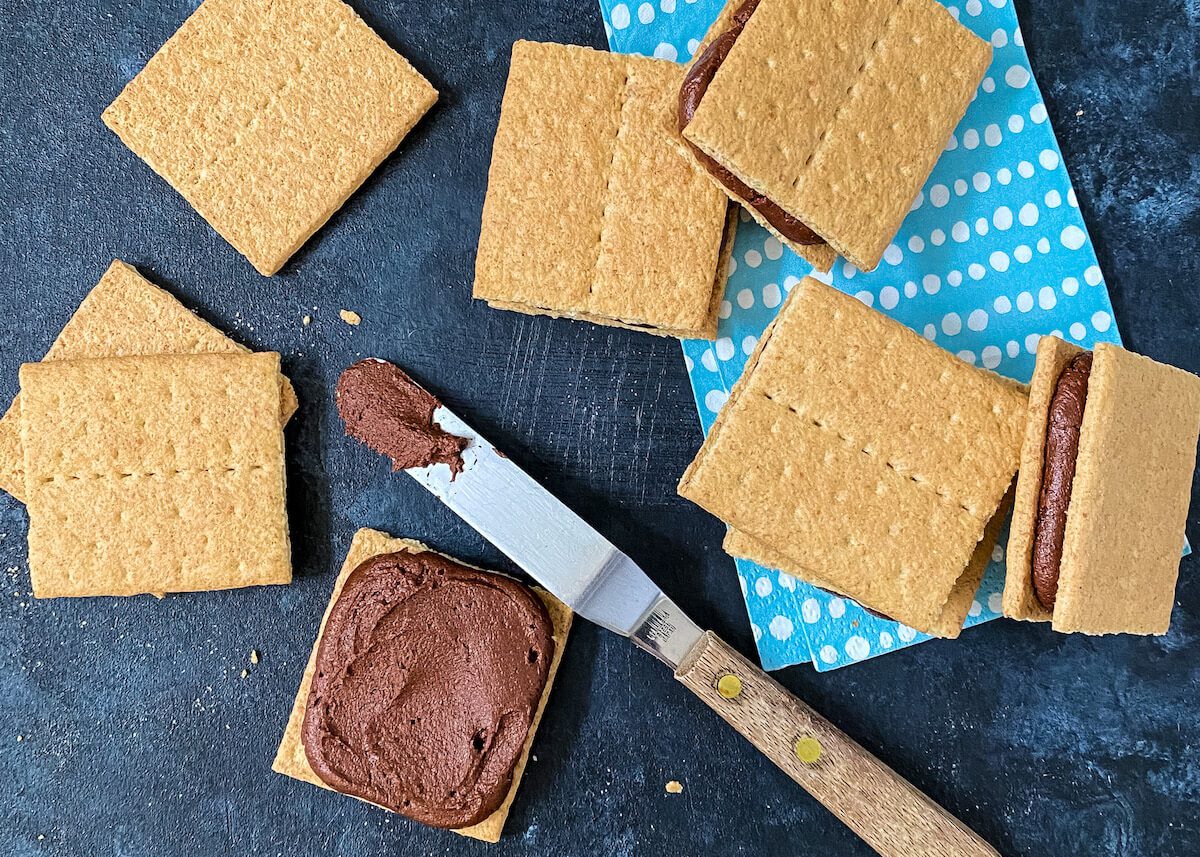 The absolute easiest graham cracker cookie recipe
No-bake. Two ingredients. Snack or dessert. These tasty treats have been around forever, and they are the greatest cookie ever!
Ok, maybe not the greatest. That title is reserved for my award-winning chocolate chip cookies.
Sometimes you just need a quick, comforting dessert to get you through the day. And since you don't have time to pull out your favorite chocolate chip cookie recipe every time your sweet tooth kicks in, you need a foolproof recipe that comes together quickly!
That's where these graham cracker sandwiches really shine. Even better: the kids can make them for you!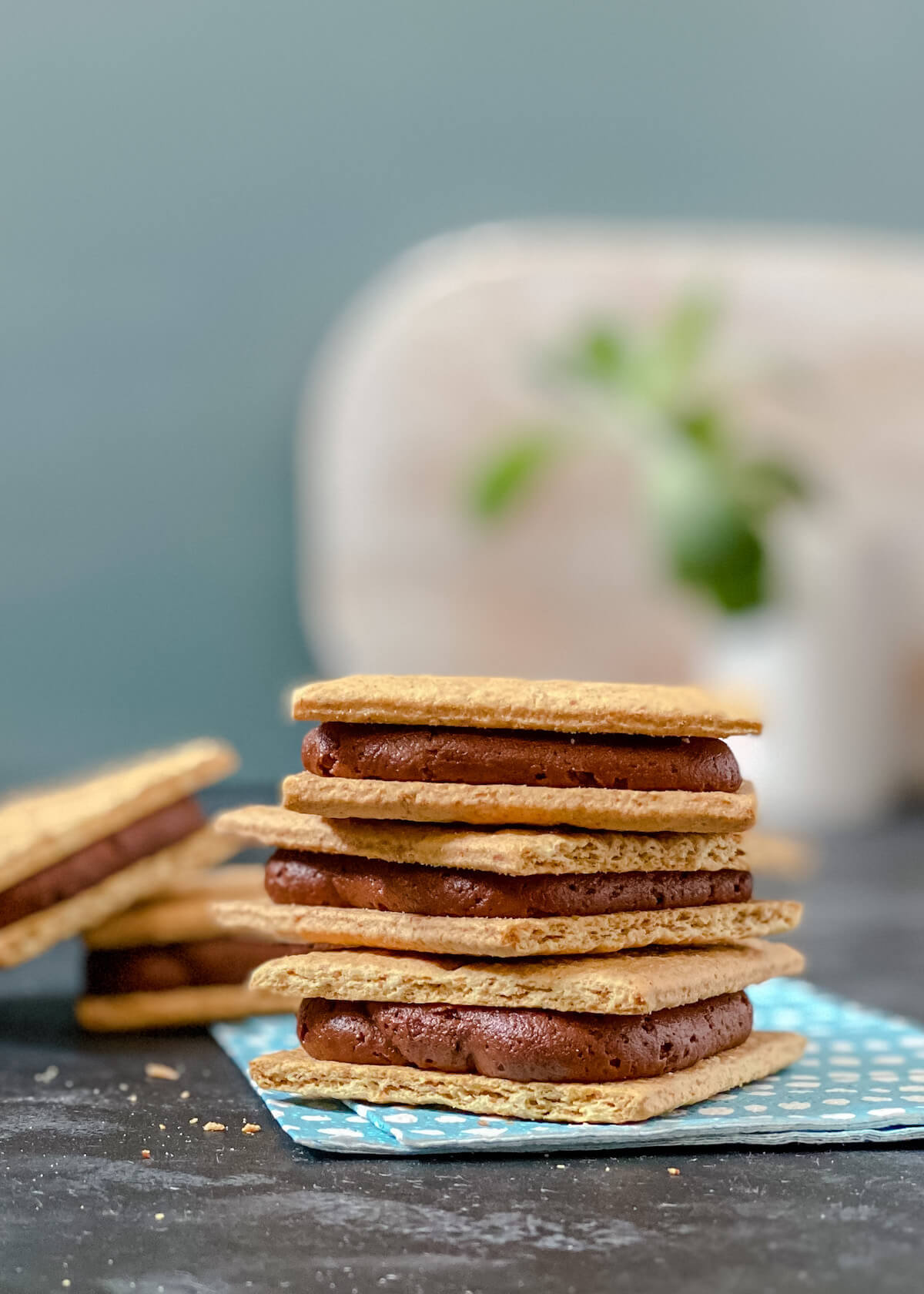 My childhood favorite: graham cracker snacks
I LOVED graham cracker sandwiches as a kid! And honestly, I still love them as an adult. But I have some fun childhood memories attached to these that explain my affinity.
Whenever we had leftover frosting, my mom would serve up graham cracker and frosting sandwiches as an after-school snack.
I remember being so excited when I saw a little plate of my favorite treat on the kitchen counter when I got home.
Graham crackers uses:
These two-ingredient cookies were one use my childhood mind knew for graham crackers. The other was graham crackers and milk. We would break the crackers into 1 inch squares, add them to a glass of milk and spoon them out in delicious bites. You had to eat fast so they wouldn't get soggy!
The other thing that I knew graham crackers were useful for was graham cracker crust for pies, tarts and Hello Dollies (or 5-in-one bars).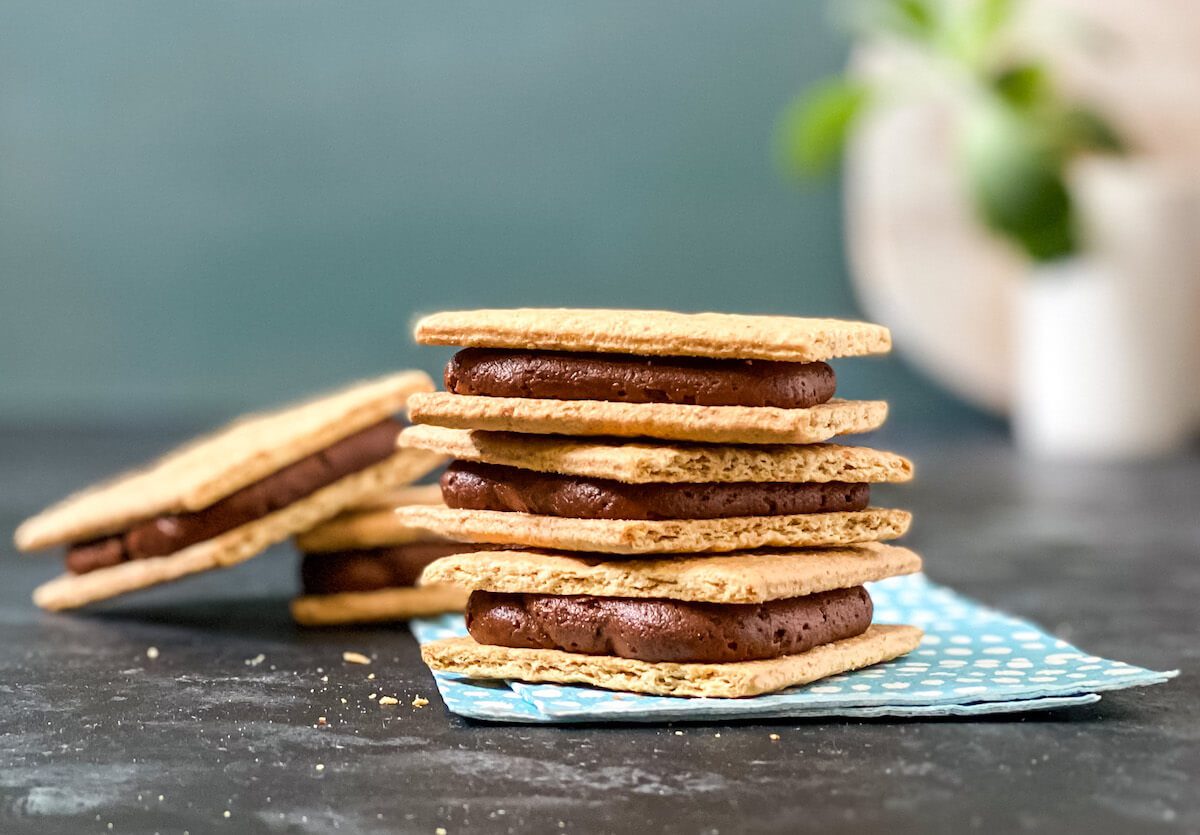 Graham crackers and icing:
The icing or frosting is really the most important part of these no-bake cookies.
Sure, you could buy a can of that frosting, but whipping up a batch isn't hard and tastes SO much better.
I'm kind of a frosting fanatic–a huge fan in fact. Almost any of my frosting recipes would work for this graham cracker cookie recipe.
A few of my favorite frosting and icing from scratch recipes:
Easy graham cracker dessert
You know that I love easy desserts. Anything that tastes amazing and takes minimal effort is genius in my book.
Using graham crackers in crusts is a shortcut that tastes so yummy. Graham cracker crust comes together super fast and is less effort than a traditional pie crust.
Here are a few of my favorite easy graham cracker desserts to try at home.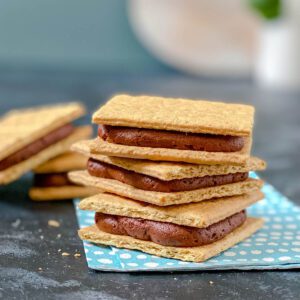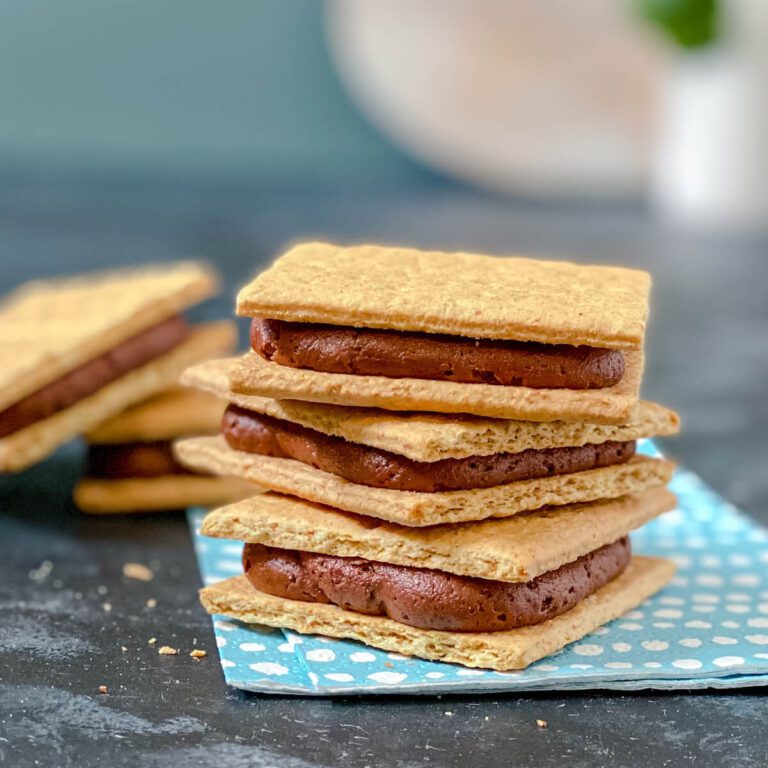 Classic Graham Cracker and Frosting Cookies
A graham cracker cookie recipe is an easy no-bake dessert & a classic childhood treat. Two ingredients: homemade frosting & graham crackers.
Ingredients
1

cup

frosting

(any flavor will do!)

8

whole

graham crackers
Instructions
Spread about ¼ cup frosting on 4 whole (double squares) graham crackers. Top with remaining 4 crackers. You can add sprinkles to the edges if desired.

Eat them right away, or store them in an airtight container for a few hours to soften, and store up to 3 days.
Notes
These cookies were a classic after-school treat when I was young. Mom would also make them whenever we had leftover frosting from making cake or cupcakes.
Nutrition
Calories:
245
kcal
Carbohydrates:
40
g
Protein:
1
g
Fat:
9
g
Saturated Fat:
2
g
Sodium:
117
mg
Potassium:
19
mg
Fiber:
1
g
Sugar:
36
g
Iron:
1
mg
Tasty cookie recipes!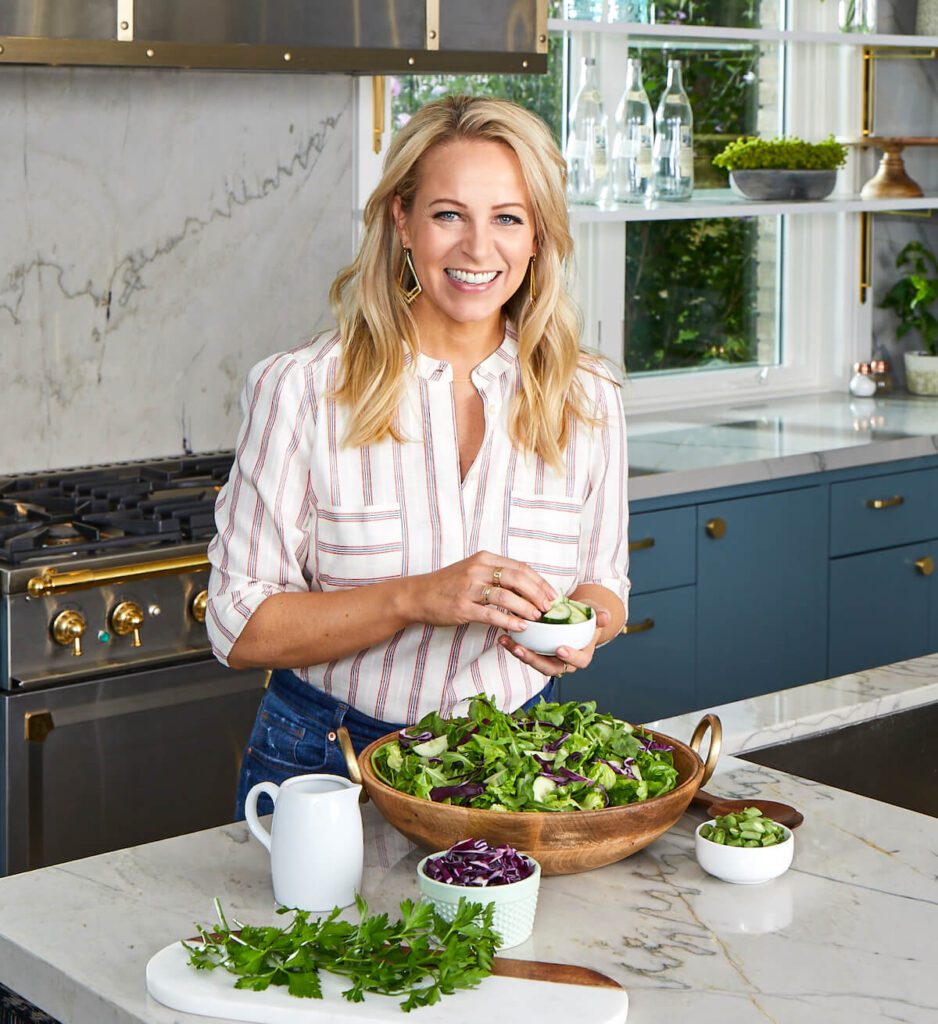 About Tara Teaspoon
I've been in the food publishing business for over 20 years, creating recipes & food-styling for magazines, books, television & advertising. Order my new cookbook & stick around for amazing things to eat.