No No No-bake!
No-bake cheesecake has got to be one of my favorite things. You get all the creaminess of cheesecake, in a fraction of the time. Also it makes people happy. Ha! Love that.
I have to admit I bake the crust for just a few minutes. The heat helps hold it together by melting the tiny bits of sugar with the butter and crumbs, giving it a tasty, toasty flavor. But this baking thing can be done while you pull out the other ingredients, whip up the filling and lick the beaters.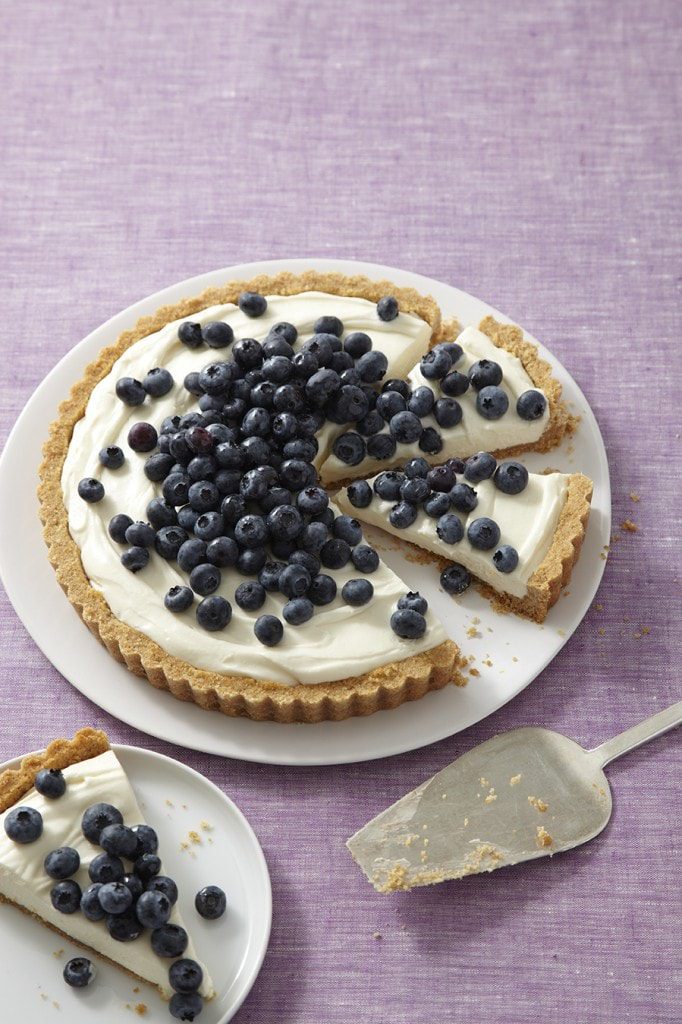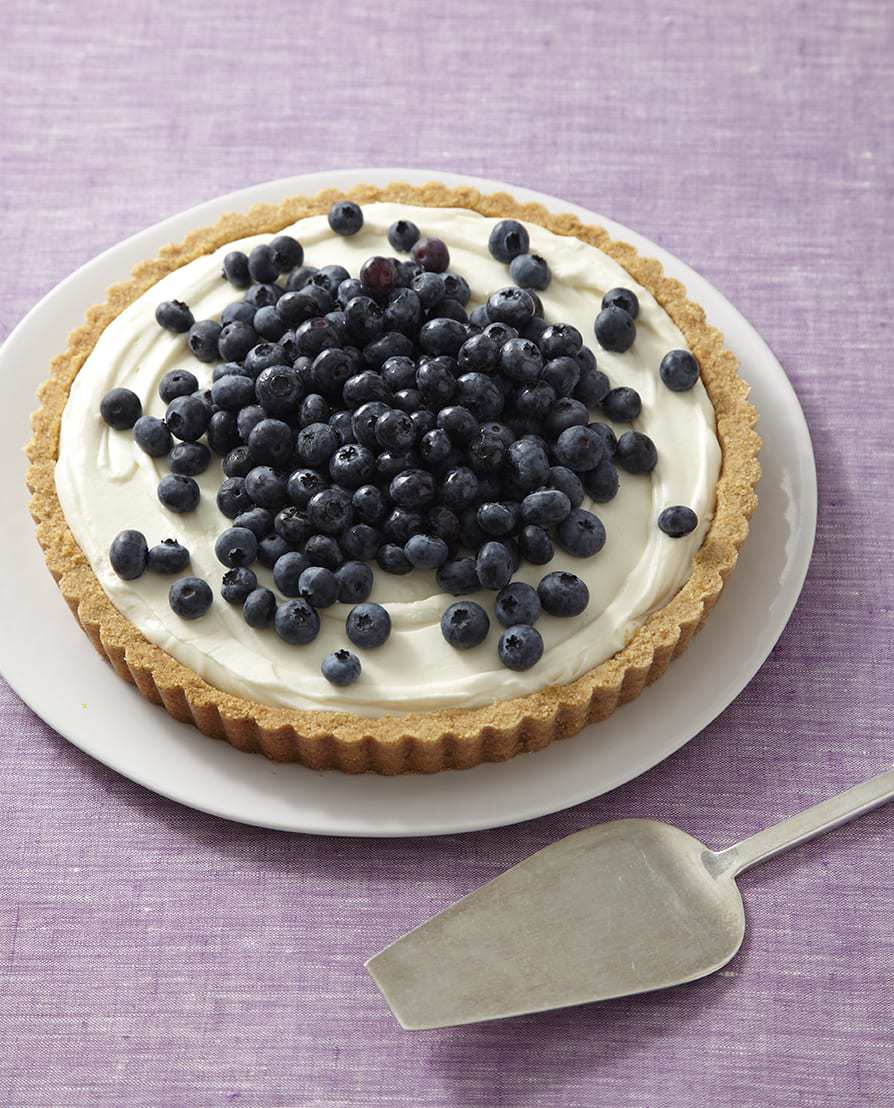 I like using graham crackers or vanilla wafers for the crust, but gingersnaps are also tasty.
Ingredients
2 cups (8 oz) very finely crushed cookie crumbs
3 tbsp plus 2/3 cup sugar
6 tbsp unsalted butter, melted
1 1/2 pkg (12 oz) cream cheese, softened
4 tsp lemon juice
1/2 cup heavy cream
1/4 tsp vanilla extract
2 cups blueberries, or raspberries
Honey, optional
Instructions
Heat oven to 375ºF. For the crust, stir together cookie crumbs, 3 tbsp sugar and butter until completely combined. Press mixture into a 9-inch tart pan with removable bottom and place on a rimmed baking sheet; bake until crust is fragrant and just golden, 10 to 12 min; let cool.
For the filling, combine cream cheese, lemon juice and 2/3 cup sugar in a mixing bowl and beat until smooth. In a separate bowl, whip cream and vanilla to soft peaks, then gently stir into cream cheese mixture until completely combined. Transfer filling into cooled crust, loosely cover and chill 3 hr or up to a day.
To serve, remove the tart ring and slide a spatula under tart to release it from the pan base. Transfer tart to a serving platter and scatter berries on top. Brush berries with heated honey if desired.
Notes
Make this gluten free! Just swap in gluten free shortbread cookies or animal crackers for the regular cookie crumbs. Easy!
https://tarateaspoon.com/no-bake-cheesecake-tart/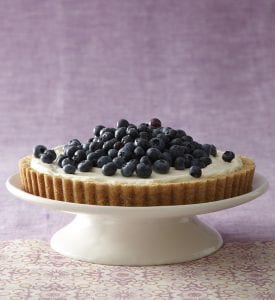 Recipe and food styling: Tara Bench
Originally appeared in Ladies' Home Journal magazine Aug 2010
Photography: Yunhee Kim
Prop Styling: Deborah Williams