This post about easy cheesecake in a jar may contain affiliate links. See my disclosure agreement for more information.
Cheesecake in a jar is probably the best summer BBQ dessert ever. It's an easy, no-bake recipe that you can individualize for a crowd.

Summer means fireworks, family, friends, days off, and delicious food. I love cheesecake with summer berries oh so much. My cheesecake tart is a top ten for sure. And no-bake cheesecake does something to me. I dream about it sometimes.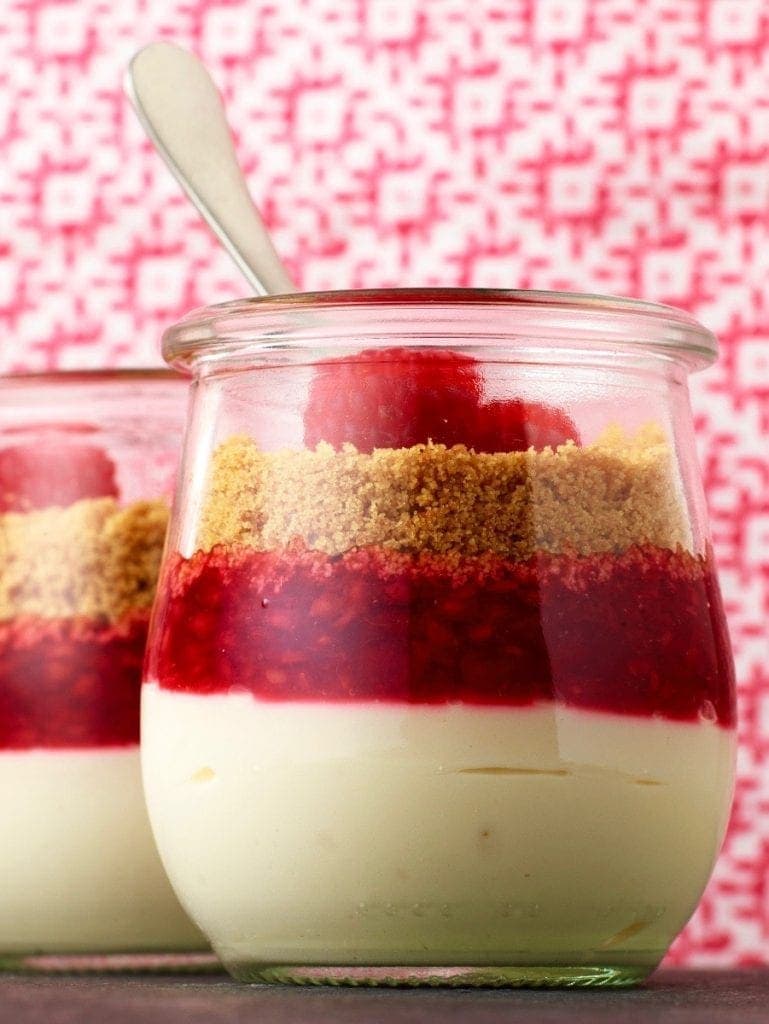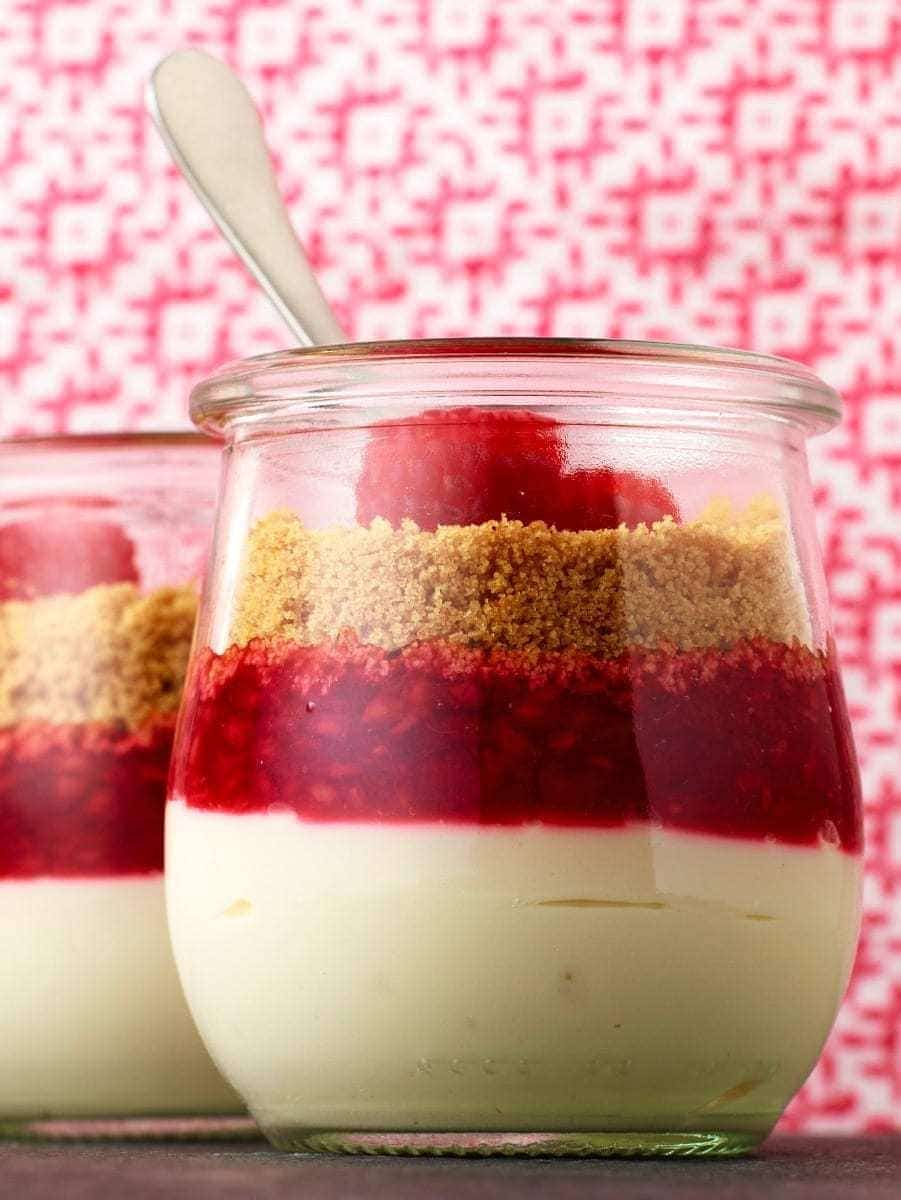 Individual cheesecake in a jar makes for a great little summer picnic or bbq dessert, especially for crowds with kids. I like my little 8-oz glass weck jars, but you can even make these in disposable cocktail cups. They are so cute, like little upside down cheesecakes with the crust on top!
They still have the same classic flavor and ingredients like graham cracker crust and berries. I add plenty of lemon juice to my cream cheese mixture to make it tangy and sweet. It's so simple to create that the kids can get involved mixing, and layering in individual portions.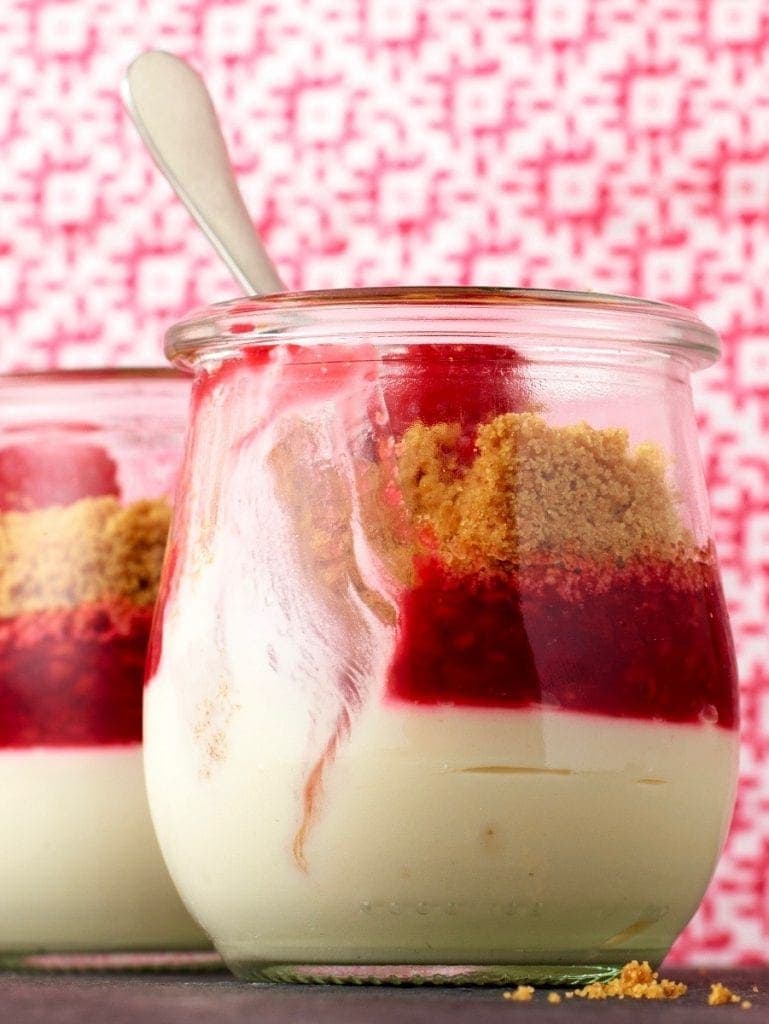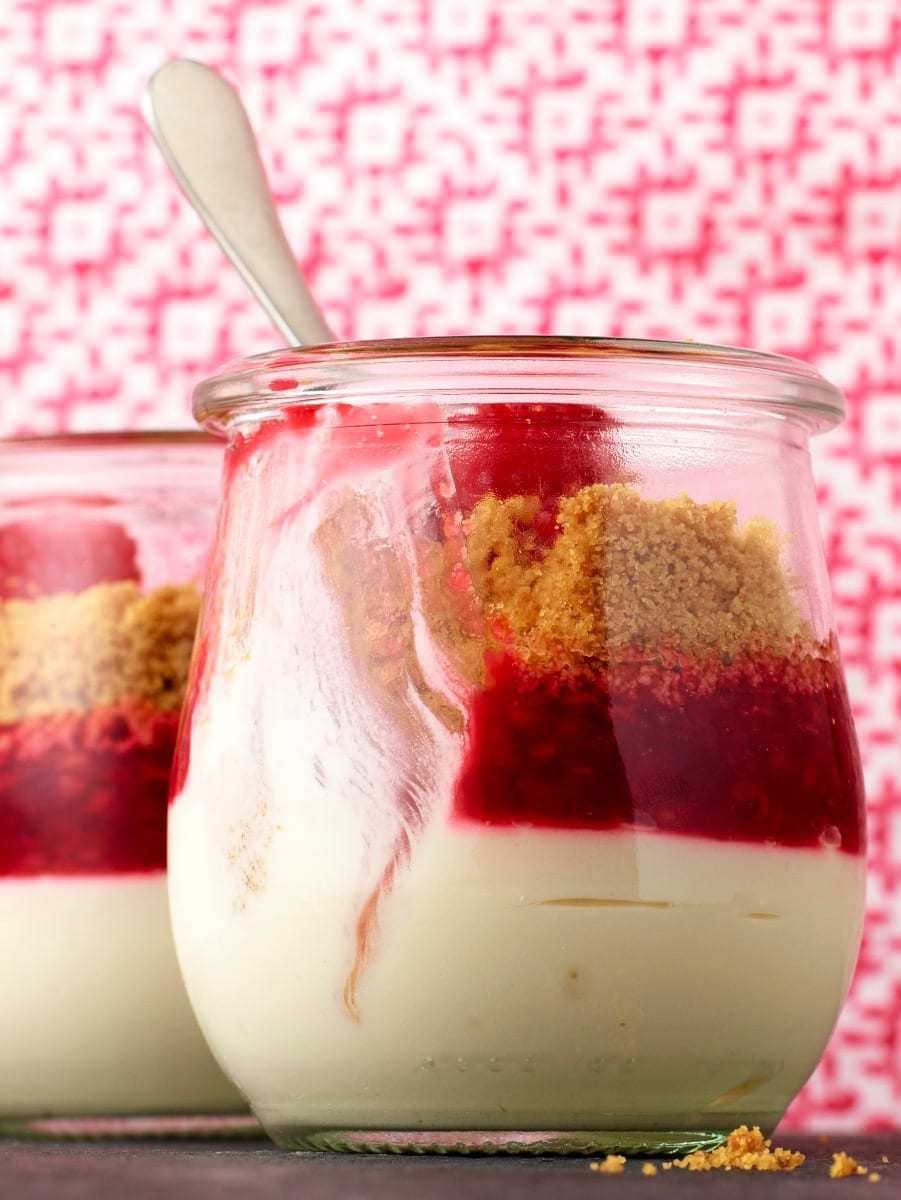 I crushed my own graham crackers in the food processor. You could use a rolling pin as well, or even get the fantastic, already-crushed crumbs at the store. They are kind of genius. I love the crust on top. I have to have crust with every bite of my cheesecake, I just do. So this assures I get my grahams in every mouthful. Mmm.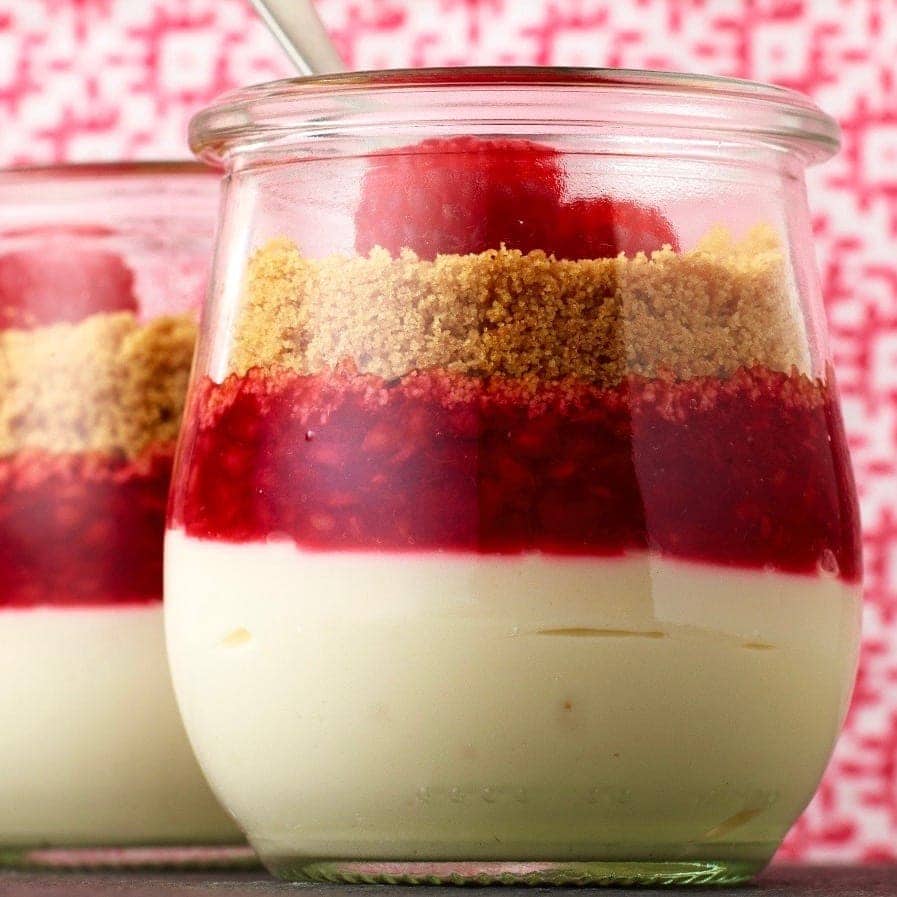 These individual cake parfaits are perfect to serve at a buffet.
Ingredients
9 whole graham crackers
3 tbsp melted unsalted butter
2 8-oz pkgs cream cheese
1 can sweetened condensed milk
6 tbsp lemon juice
1 tsp vanilla extract
1 10-oz pkg frozen raspberries
¼ cup sugar
Fresh raspberries for garnish
Instructions
In a food processor blend together the graham crackers and melted butter until finely ground. Set aside.
Beat cream cheese until smooth and no lumps remain, 3 to 5 min. Add sweetened condensed milk, lemon juice and vanilla and beat until mixture is smooth, scraping the sides and bottom of the bowl as you mix.
Pour filling into 10 8-oz jars and place on a baking sheet to transfer to the refrigerator. Chill 20 to 30 min.
In a small saucepan heat raspberries and sugar until just simmering.; remove from heat and let cool. Spoon over cheesecake layer. Top with a layer of cracker crumbs and return jars to the fridge. Serve chilled, topped with raspberries if desired.
https://tarateaspoon.com/easy-cheesecake/
Have a great summer holiday, and if you're entertaining in the backyard, check out my other great BBQ recipes and sides like my Mint Limeade and Sunshine Chicken Skewers. If burgers are your jam, check out how to make a better burger right here on Tara Teaspoon.
Recipe Tara Bench & Hilary Merzbacher
Photographs William Brinson
Prop styling Penelope Bouklas
Originally published in LHJ March 2014