---
Spring cupcakes bring sunshine and smiles. The little flowers and eggs are made with delicious candy on top of fluffy vanilla frosting.
---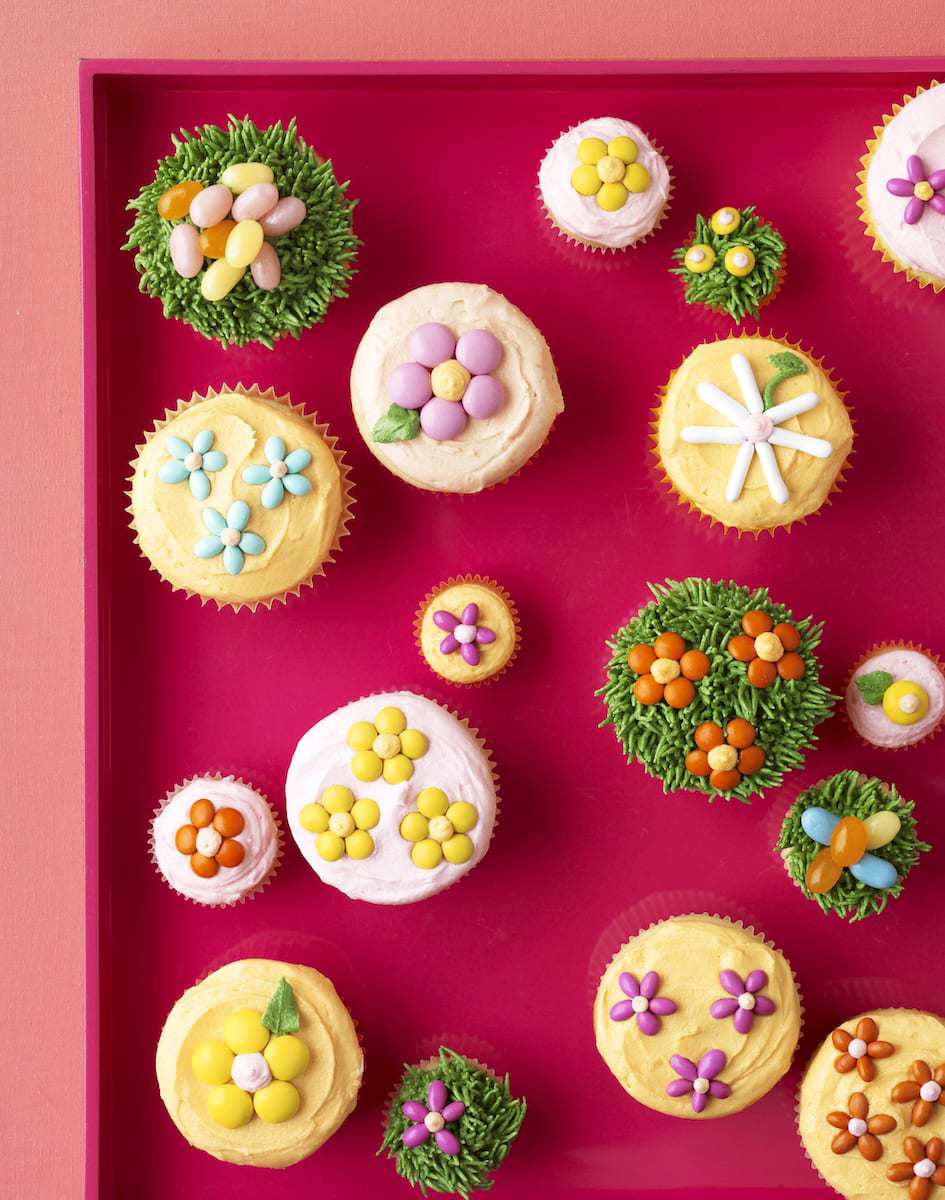 Seriously these spring cupcakes make me so happy. How can you not be completely joyful just looking at them? So sweet for any spring event or Easter treats.
I used my Vanilla Cupcakes recipe, but you can use cake mix too! I've certainly expressed my love of cake mixes before. It's all about the tops of these darlings.
The frosting is crucial. My Fluffy Vanilla Frosting is completely delicious and the perfect texture and thickness for piping. It spreads like a charm for those flat surfaces too.
A bit of food coloring (I like the gel pastes), some candies and basic piping tips are all you need. The kids can get creative and help as well. The most technical piping you'll do is the grass, but the #233 tip practically does it for you. Practice on some parchment paper first to get used to pulling the frosting up into long strands of grass, then just pipe on top of the cupcake very close together. The design is quite forgiving.
Nest Egg Cupcakes:

Nest Egg Cupcakes: Use a #233 multihole tip to pipe short strands of green frosting grass on the entire top of a cupcake. Decorate with mini jelly beans to form a nest, or add candy flowers.
For the little pink blooms I used chocolate covered sunflower seeds. If you've never tasted them, they are quite addicting! They also happen to be the perfect shape for a mini flower petal and come in so many colors!
Pink Blooms Cupcake:

Pink Blooms Cupcake: Use mini candy-coated chocolate pieces or chocolate-covered sunflower seeds for flowers. Use a #3 plain tip to pipe frosting centers on flowers.
Daisy Cupcake:

The daisy is a doozie! Such a cute little flower. The #352 notched tip is one of my favorites. It's a no-fail leaf maker! Test it out; you'll fall in love too.
Daisy Cupcake: Use a #3 plain tip to pipe a green frosting stem. Use a #352 notched tip to pipe a leaf and arrange candy-coated licorice for flower petals. Pipe frosting center on flower with a #3 tip.
Make one or all! Every spring cupcake design can stand alone. They are so cute and festive.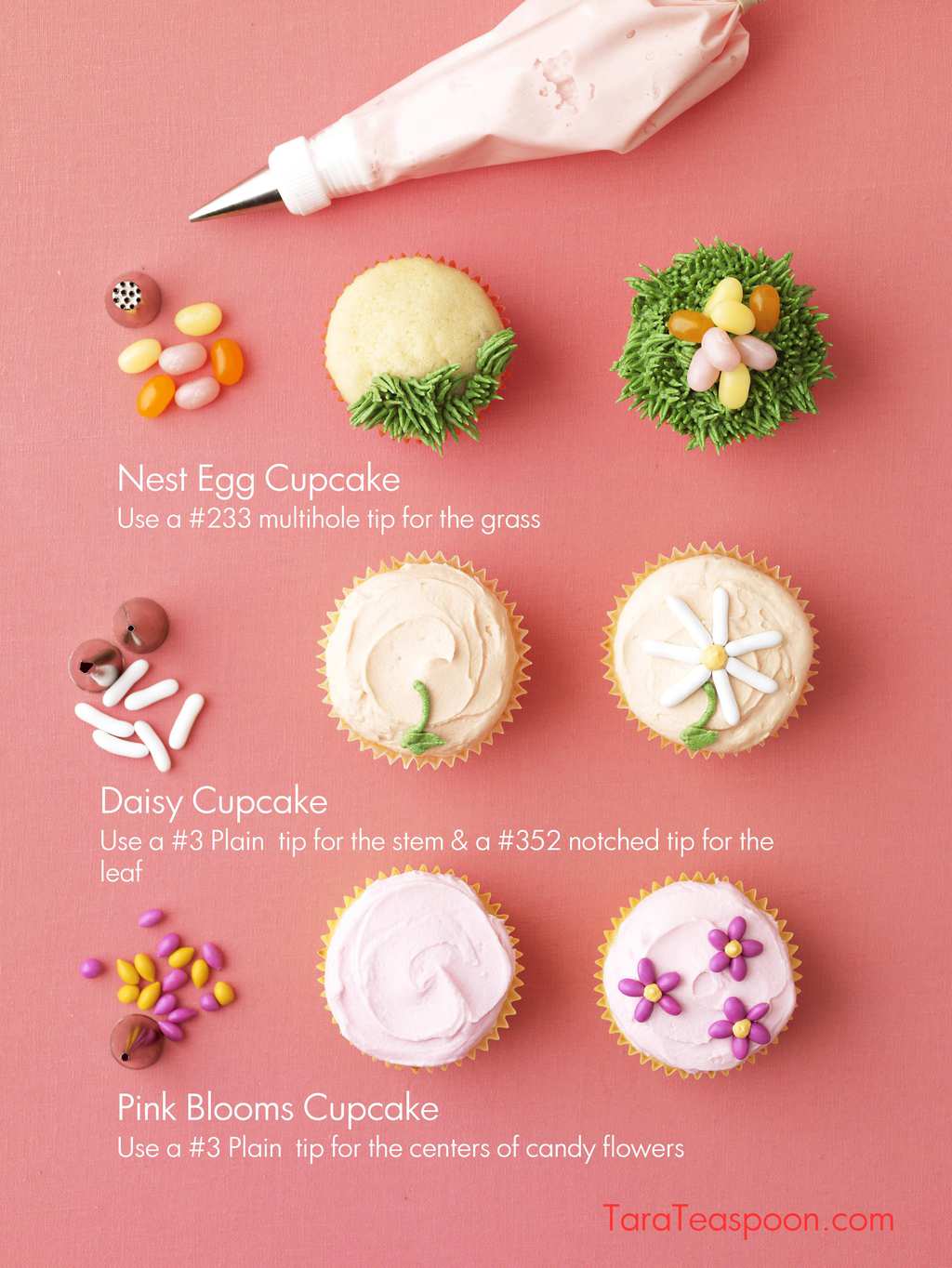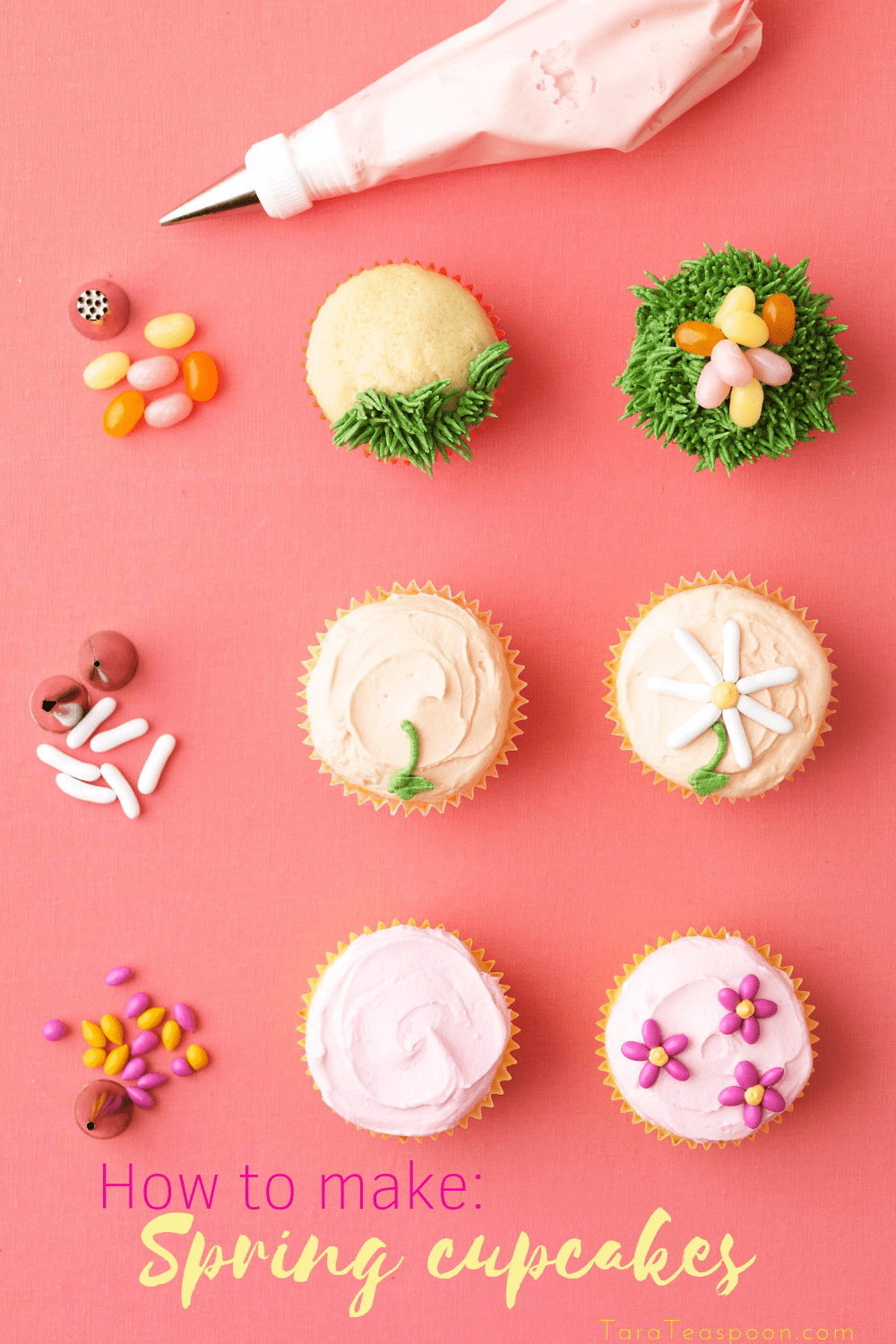 Cake recipes for any occasion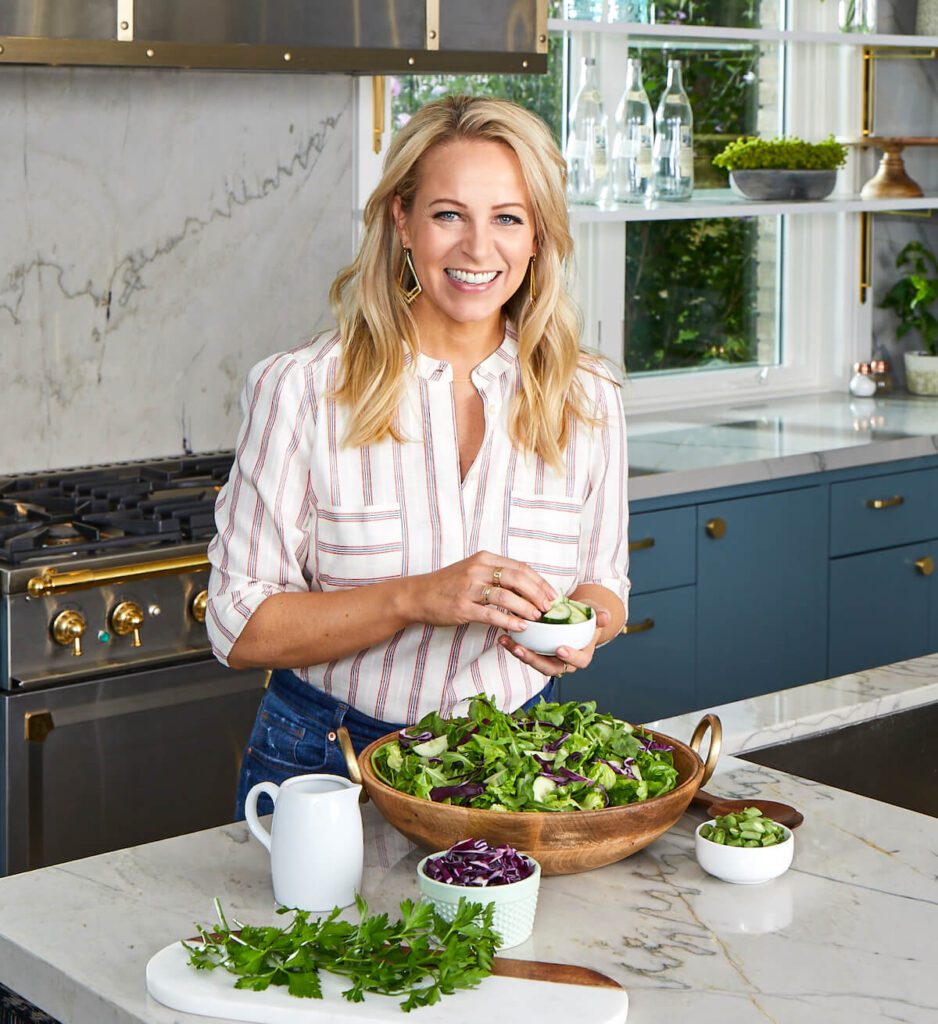 About Tara Teaspoon
I've been in the food publishing business for over 20 years, creating recipes & food-styling for magazines, books, television & advertising. Order my new cookbook & stick around for amazing things to eat.
Recipes & Food Styling by Tara Bench. Photographs by Kate Mathis