Here's your list of almost 40 gifts for chefs who have everything! Ideas for cool gifts for the kitchen, small appliance gift ideas, and fancy gifts for food lovers. Splurge on something special for that cooking enthusiast!
Navigating the world of gift-giving can be overwhelming, but fear not! Here you'll find an expert-curated list of gift ideas for gourmet cooks, specialty tools and trendy gadgets.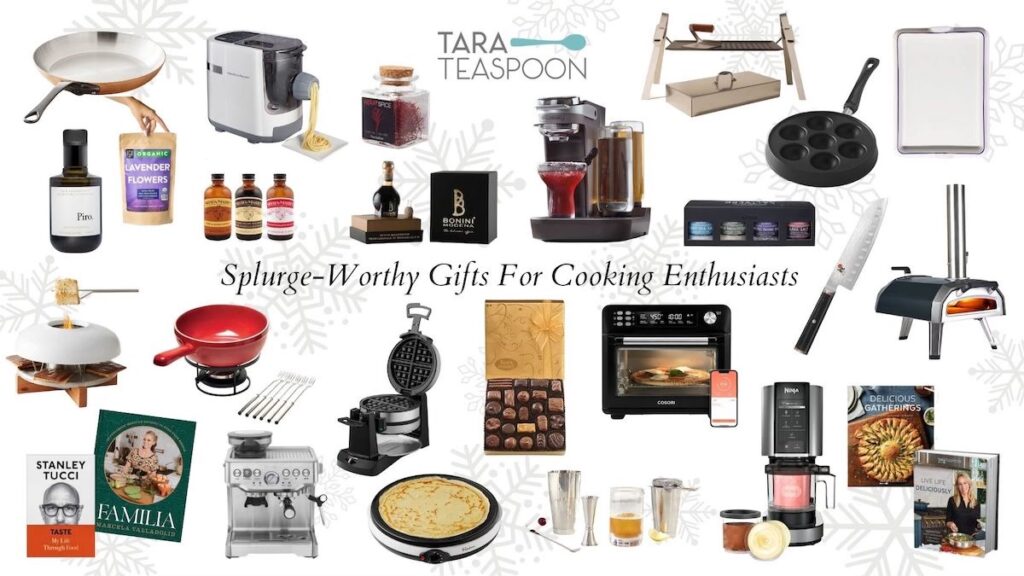 With coffee connoisseur gifts, kitchen gadget gifts for chefs, and high-end, splurge-worthy finds, this gift guide is your compass in the sea of options.
Say goodbye to gifting guesswork, and let this guide lead you to the perfect culinary treasures for the cook in your life
To quickly jump to the category you're keen on, click the links below, or keep scrolling to see all 37.
Jump to:
Envy-worthy small kitchen appliances gift ideas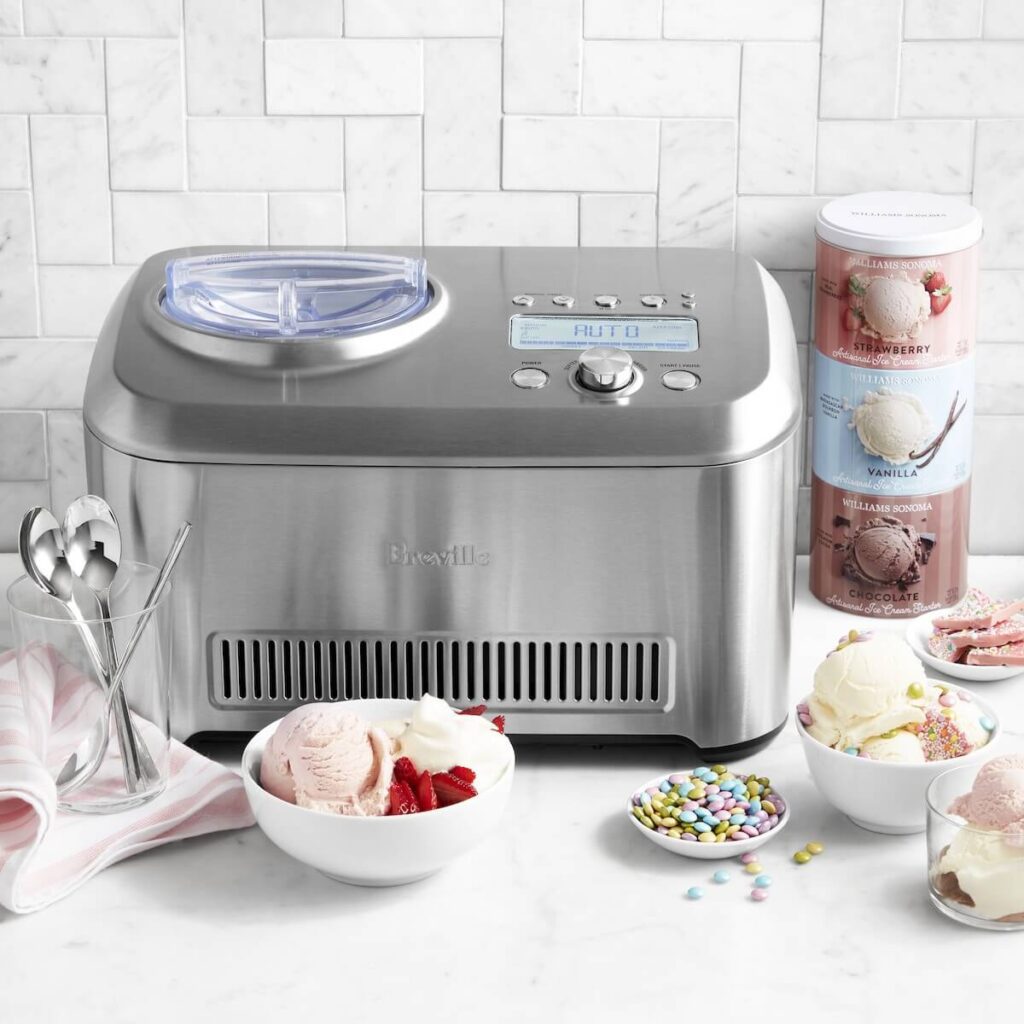 Breville Smart Scoop Ice Cream Compressor: I scream, you scream, your friend screams for ice cream… or sorbet, frozen yogurt, gelato, and more! Whatever your frozen treat flavor, you can satisfy your sweet tooth with Breville's 12 freezing settings! Plus, its automatic cooling system means no pre-freezing or bulk ice supply required. $407 at time of publication.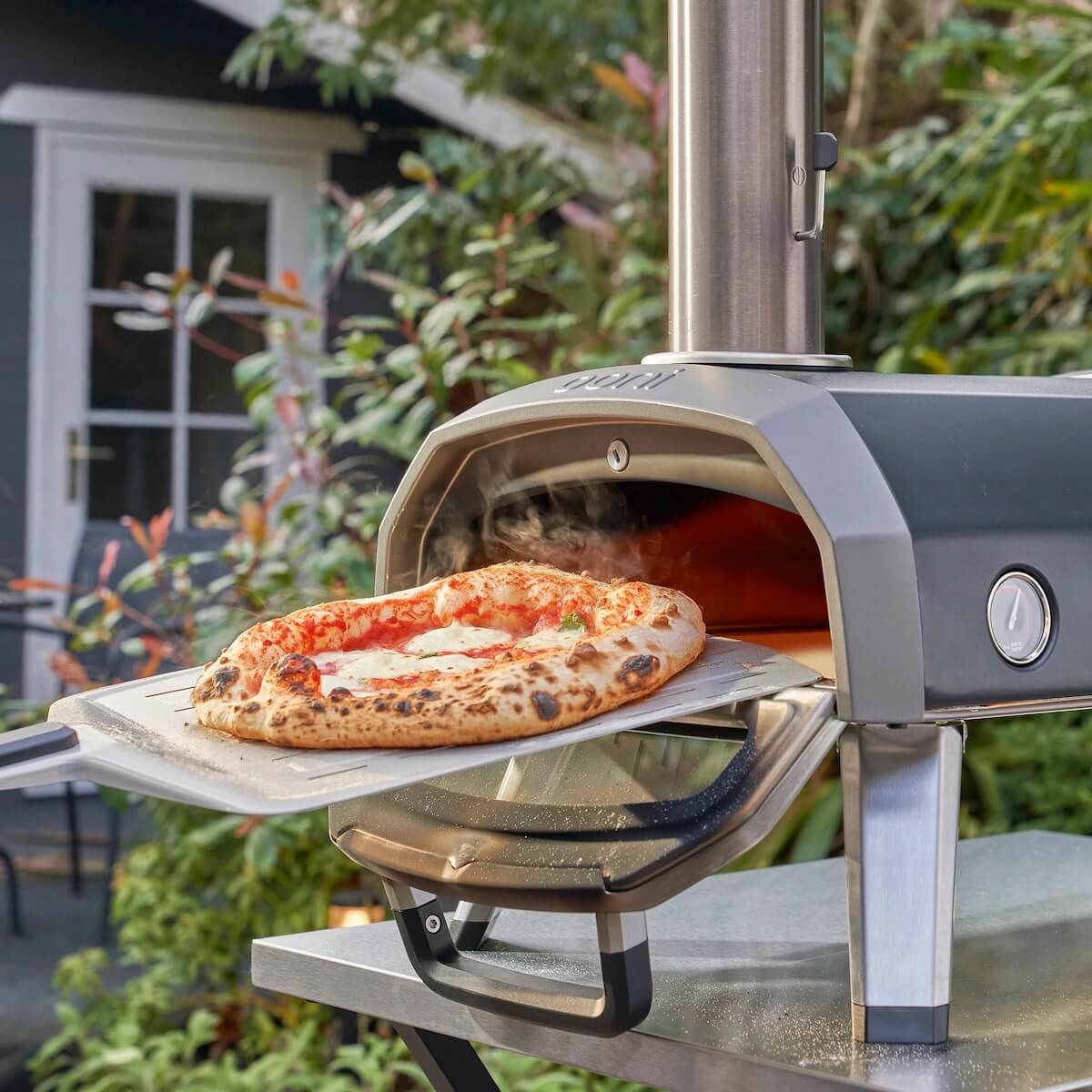 Ooni Karu 16 Pizza Multi-Fuel Oven: Whether you are gifting to a pizza making expert or novice, authentic stone-baked pizza is achievable in just 60 seconds with Ooni's top of the line outdoor pizza oven. Its portability and multi-fuel capabilities (gas or wood) means they can get fluffy, charred pizza crust at any time. $798 at time of publication.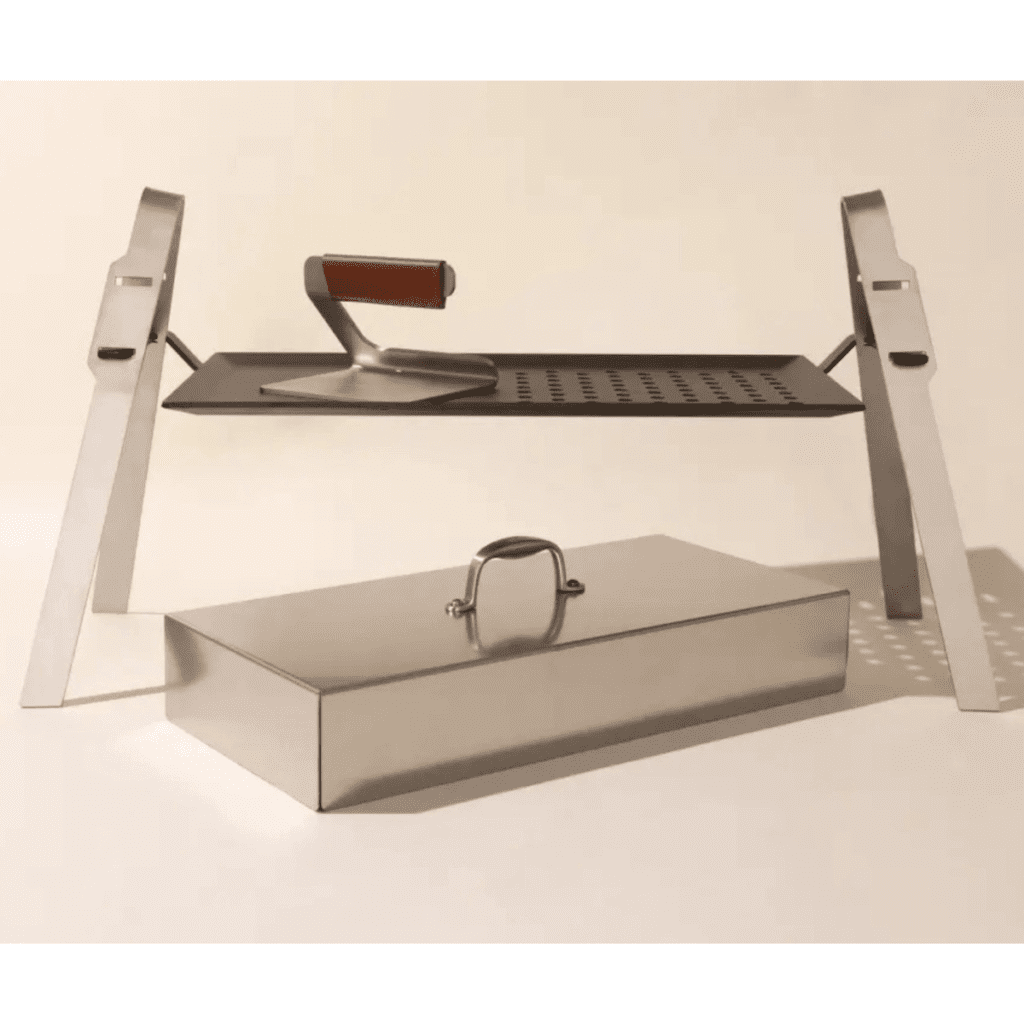 Carbon Steel Griddle System: For foodies in your life that love the outdoors and deserve a splurge-worthy gift, check-out Made In's award-winning Carbon Steel Griddle designed for indoor-outdoor cooking. The griddle system includes an adjustable stand, lid, and grill press, providing flexibility in how and where you cook. $349 at time of publication.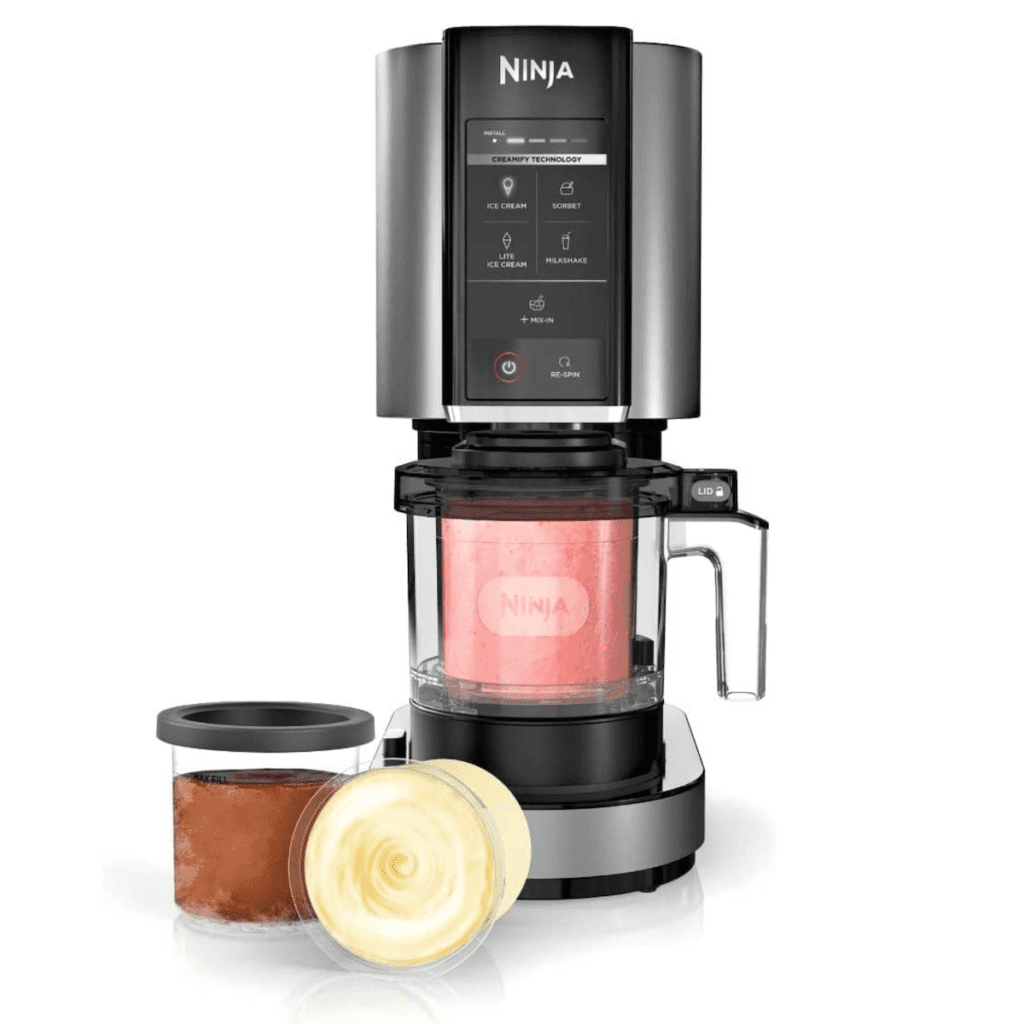 Ninja CREAMi Ice Cream Maker: Give the gift that thousands on the internet call the best. The CREAMi Ice Cream Maker is truly a "Ninja" in the kitchen. Whether making a healthy or indulgent treat, it can transform everyday ingredients into ice cream, gelato, smoothie bowls, milkshakes, and more with one simple click! $218 at time of publication.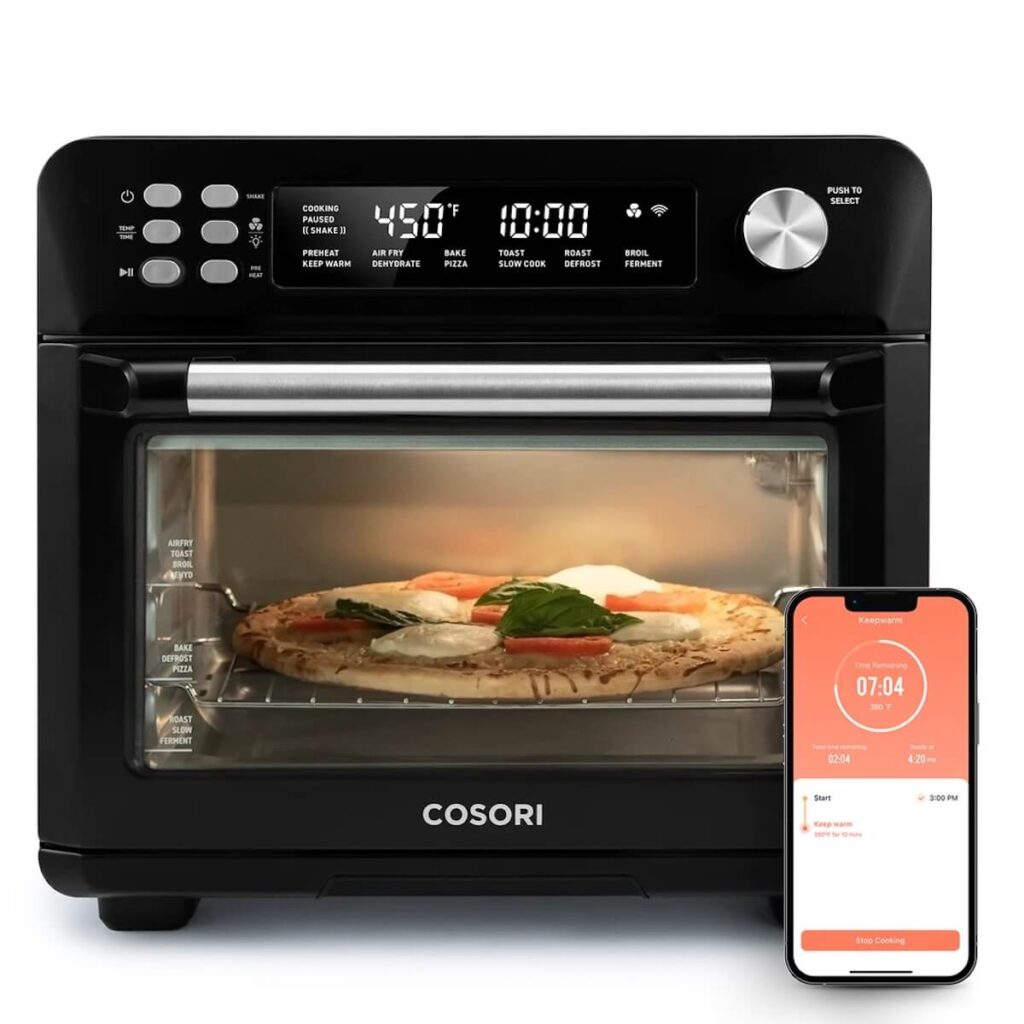 Smart Air Fryer Toaster Oven: With its 12 cooking functions (including air fry, bake broil, slow cook, dehydrate, and more), the Cosori Smart Air Fryer Toaster Oven proves great things come in small packages. It is the perfect gift for cooking experts who want to level-up kitchen functionality without sacrificing space! $157 at time of publication.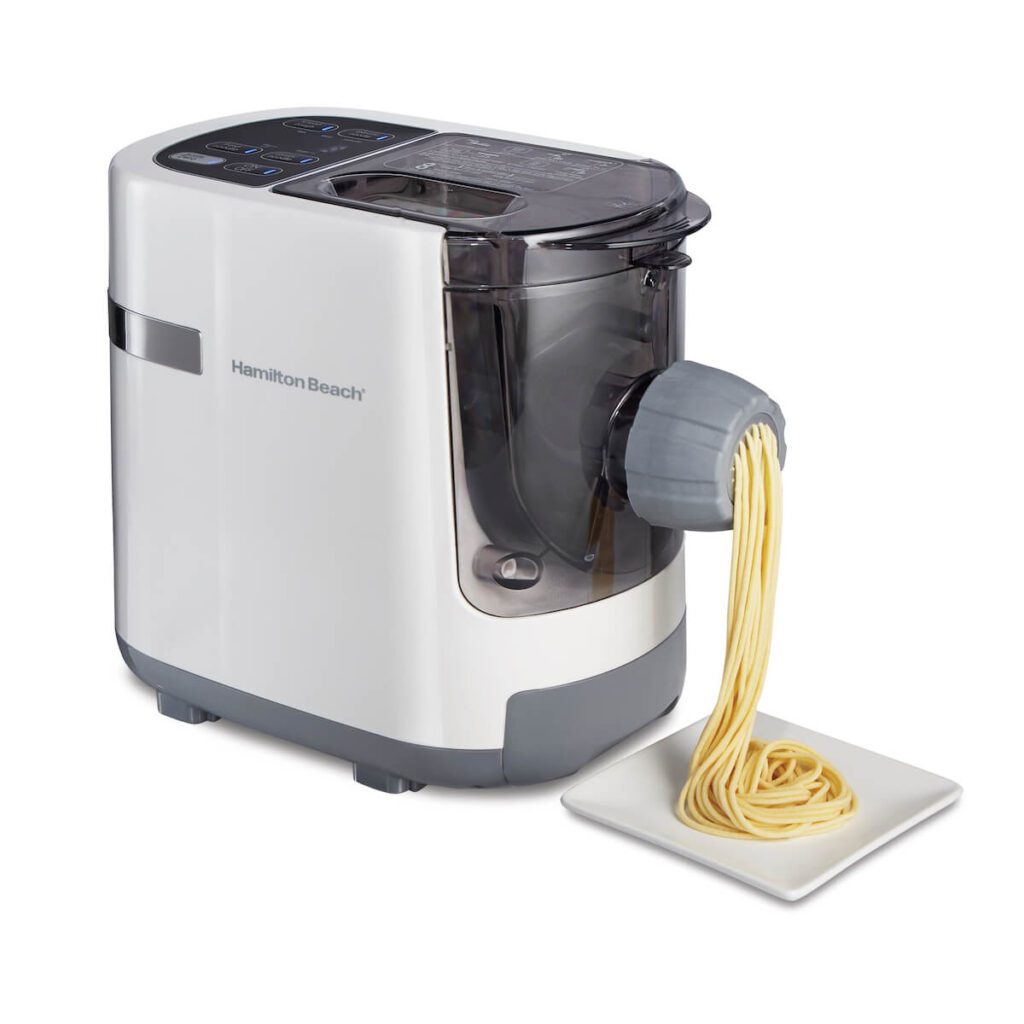 Electric Pasta Maker: Gifting all pasta lovers! They can make fresh, homemade pasta in 15 minutes, can you believe it? Hamilton Beach's electric pasta machine mixes, kneads, and extrudes pasta for you in 7 different shapes and sizes – all you need to provide are the ingredients. Buon Appetito! $129 at time of publication.
Gifts for chefs who have everything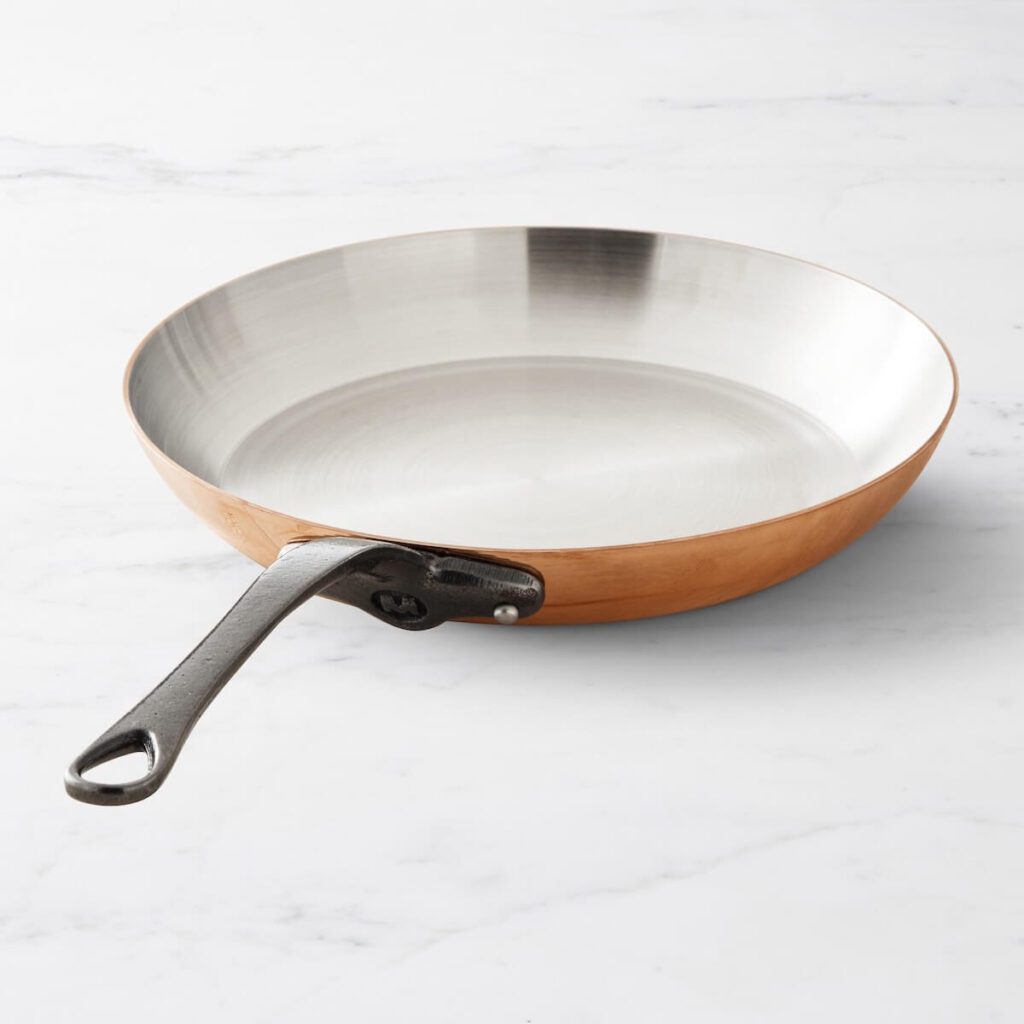 Chic Copper Fry Pan: Level-up your bestie's pan collection with the highly sought-after Mauviel Copper Frying Pan. Made in France, Mauviel is the leading cookware manufacturer for professional and home chefs throughout the world. Their Copper Frying Pan sports a copper exterior for superior fast, even heating and a stainless steel interior to preserve the taste and nutritional value of food. Not to mention it is beautiful to display in the kitchen! $195 at time of publication.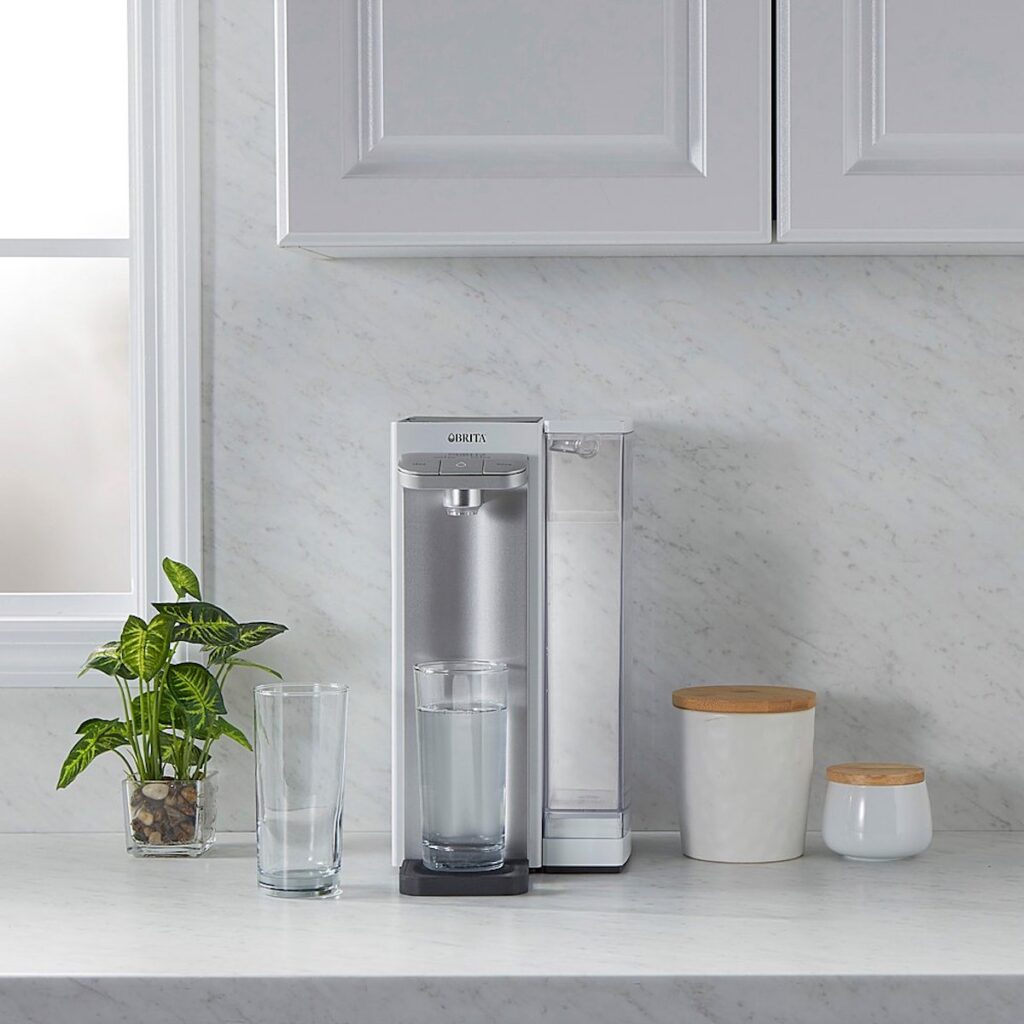 Brita Hub: For cleaner, fresher-tasting water, consider gifting Brita's Countertop Water Filtration System. The chic look is perfect for countertop display instead of having a pitcher out. The hub reduces 70 plus contaminants found in tap water, including lead, chlorine, select pesticides, and more. Talk about turning water into wine! $179 at time of publication.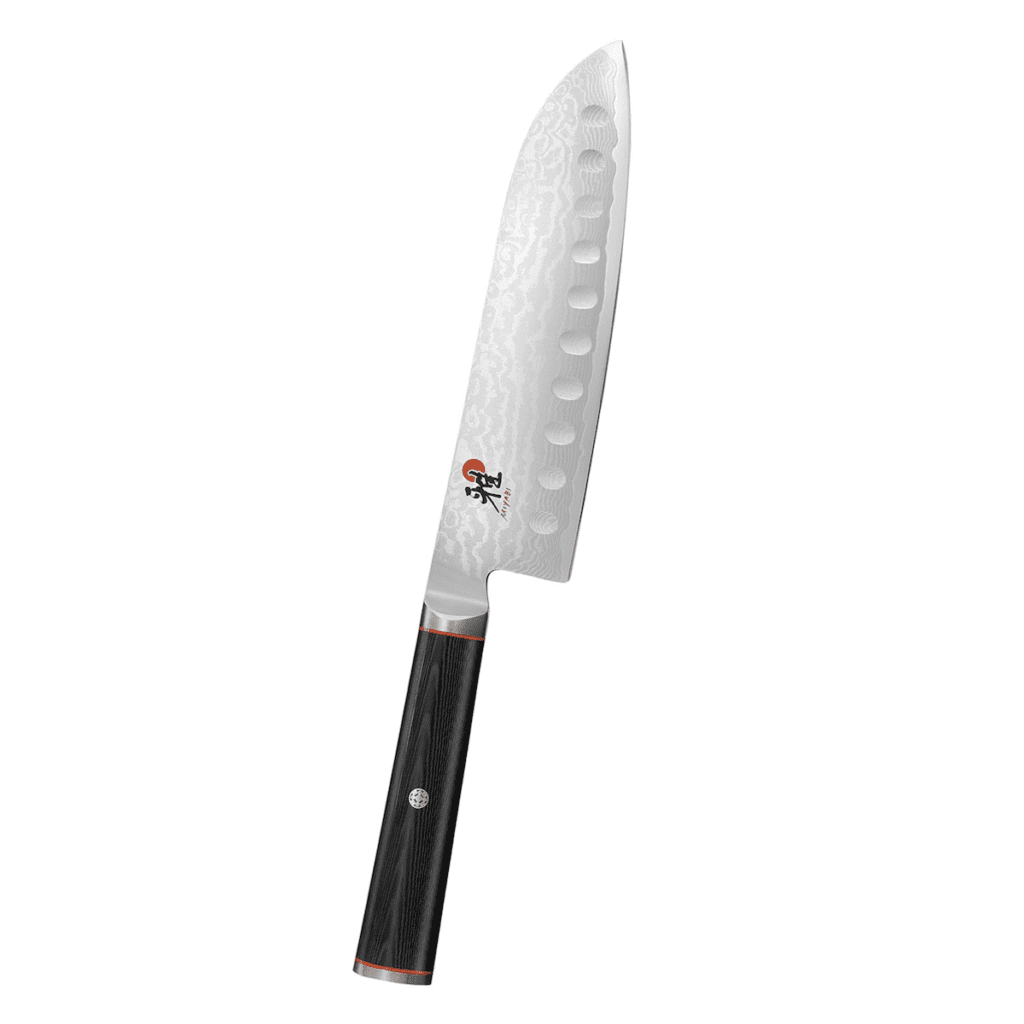 Miyabi Chef's knife: For the chef in your life who spends large chunks of their time chopping! Spoil them with this authentic Japanese blade, and they will be singing your praises every time they pull out that cutting board. Finely layered Japanese high carbon stainless steel and hollow ground styling makes this a cherished piece of high-performance kitchen equipment. $179 at time of publication.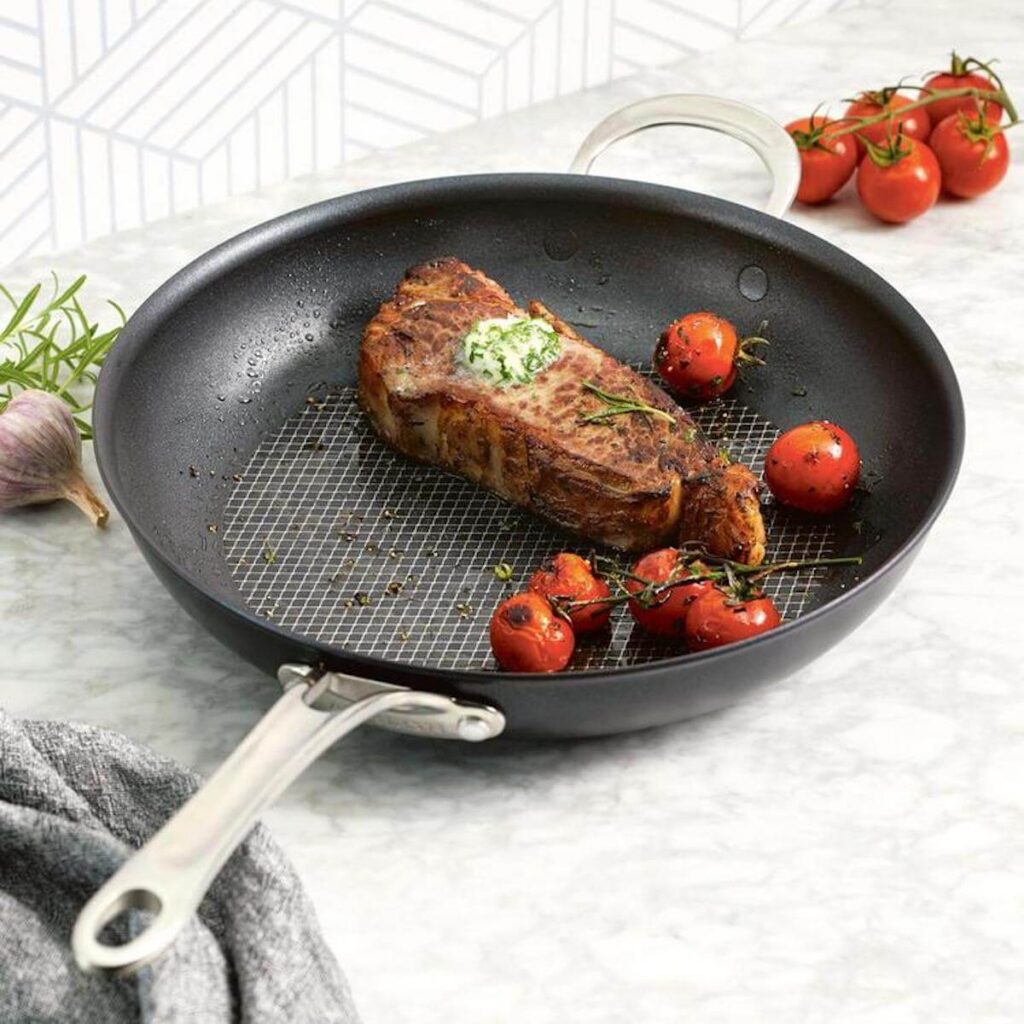 AnolonX Hybrid Nonstick Frying Pan: Your above-average home chef deserves an above-average frying pan. Imagine a nonstick and stainless steel pan had a baby: meet Anolon's Hybrid Nonstick. It sports stainless steel mesh over a nonstick surface, making the nonstick more durable and enabling chefs to get a better sear on food. 8-inch $78 at time of publication.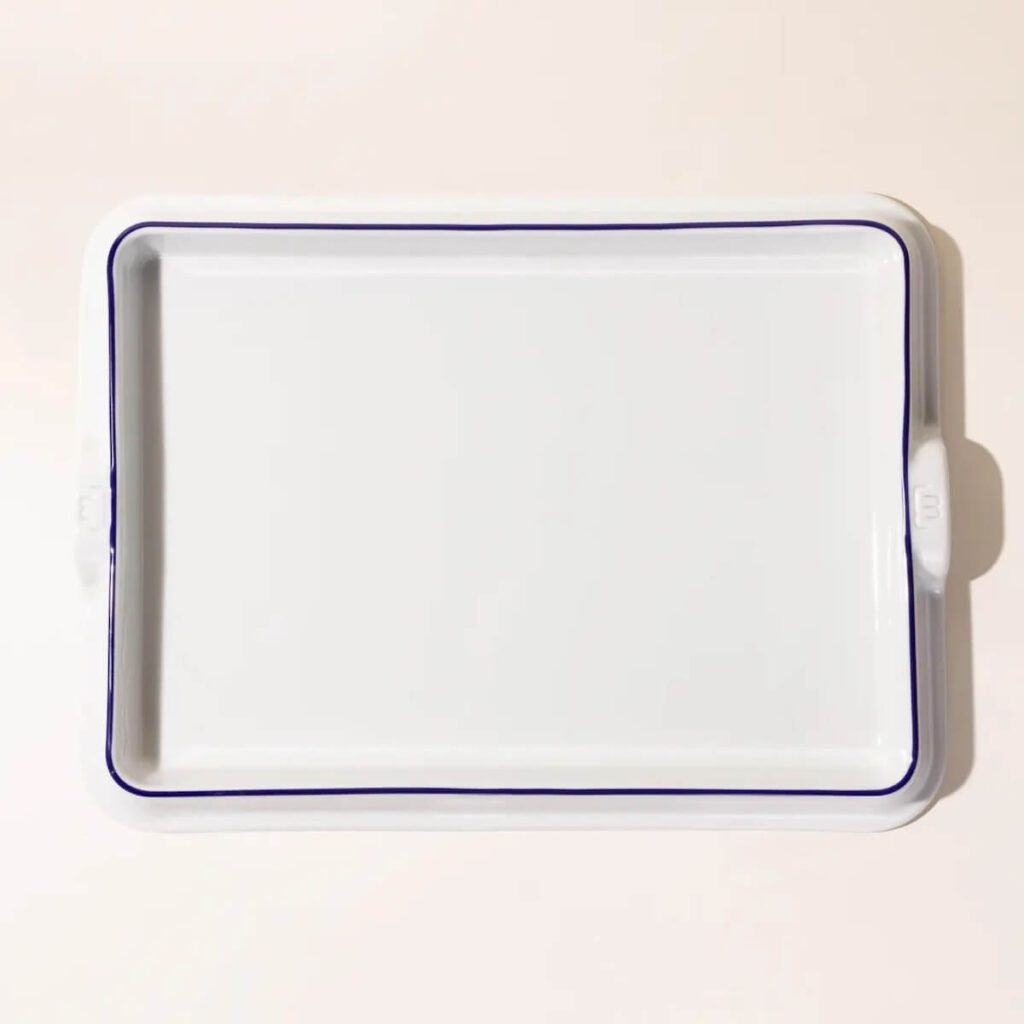 Ceramic Baking Slab: Beautiful for baking and serving alike, Made-In's Baking Slab is great for occasions spanning sheet pan dinners to desserts. It's unique edge design ensures all baking drips are captured in the pan, so making slab pies with drippy fillings will be a breeze! It is a fan favorite among top trending chefs – every cooking enthusiast needs this in their kitchen! $109 at time of publication.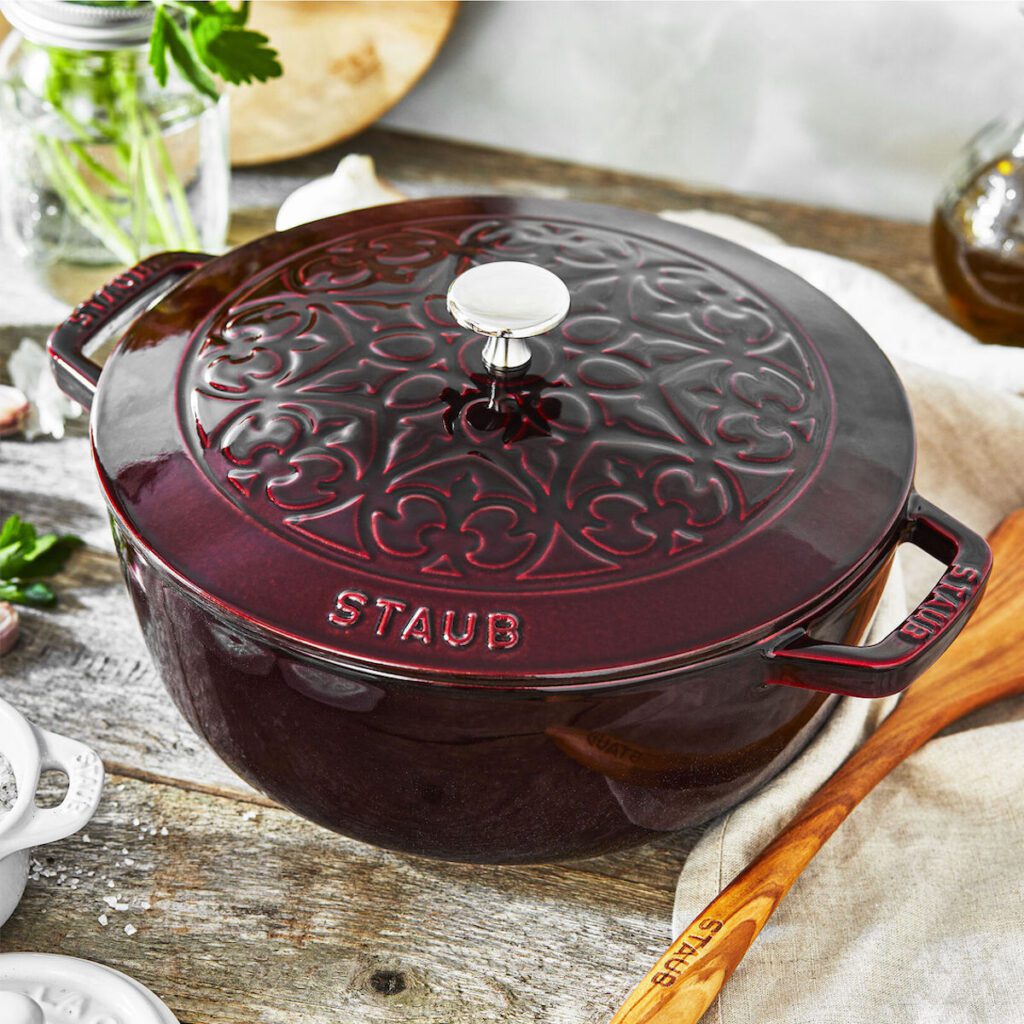 Staub French Oven with Lily Lid: Your cooking enthusiast will love this special-occasion, holiday-edition Staub Cast Iron French Oven. The lid features the same striking fleur-de-lis, heart, and flower motif of the popular Lilly trivet, adding elegance to their table. $349 at time of publication.
Gifts to elevate every gathering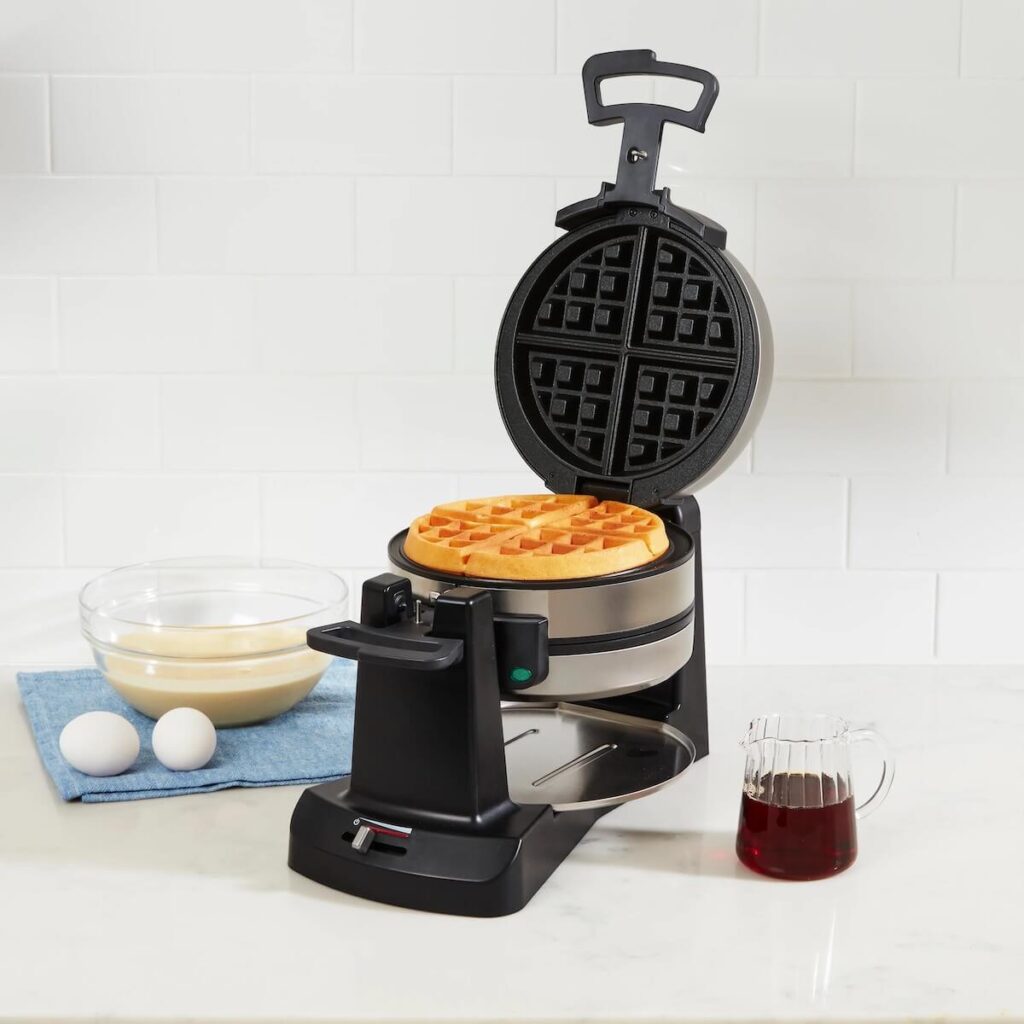 Cuisinart Double Flip Belgian Waffle Maker: Your food-lover doesn't need to be sold on the beauty of a thick, fluffy Belgian waffle. But what about a thick, fluffy Belgian waffle enjoyed at home? Their morning meals, alone or while entertaining, will never be the same! $119 at time of publication.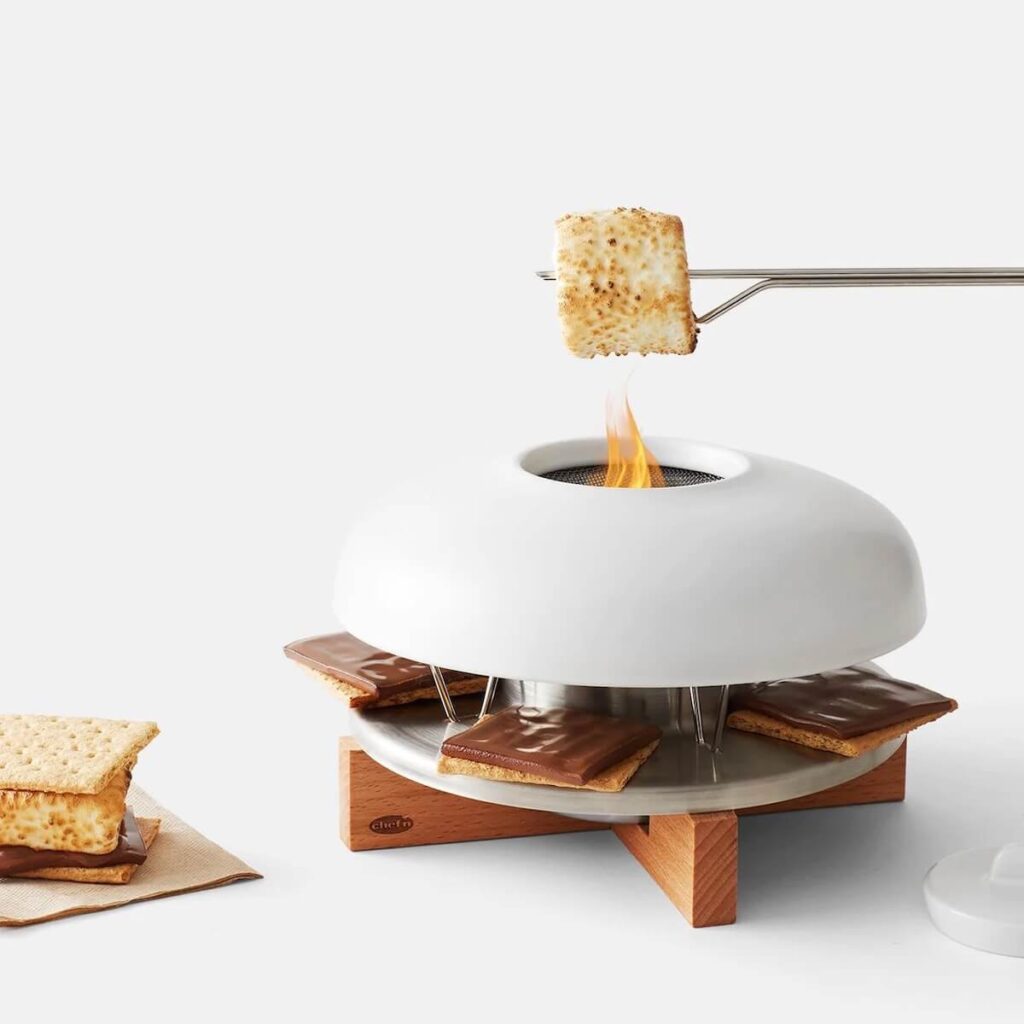 Chef'n S'mores Roaster: Every foodie knows: the best part of camping is the s'mores! Bring this favorite outdoor treat home with a fun-for-the-family tool. Scores of s'mores will appear and all the guests will have a blast at the party. $59 at time of publication.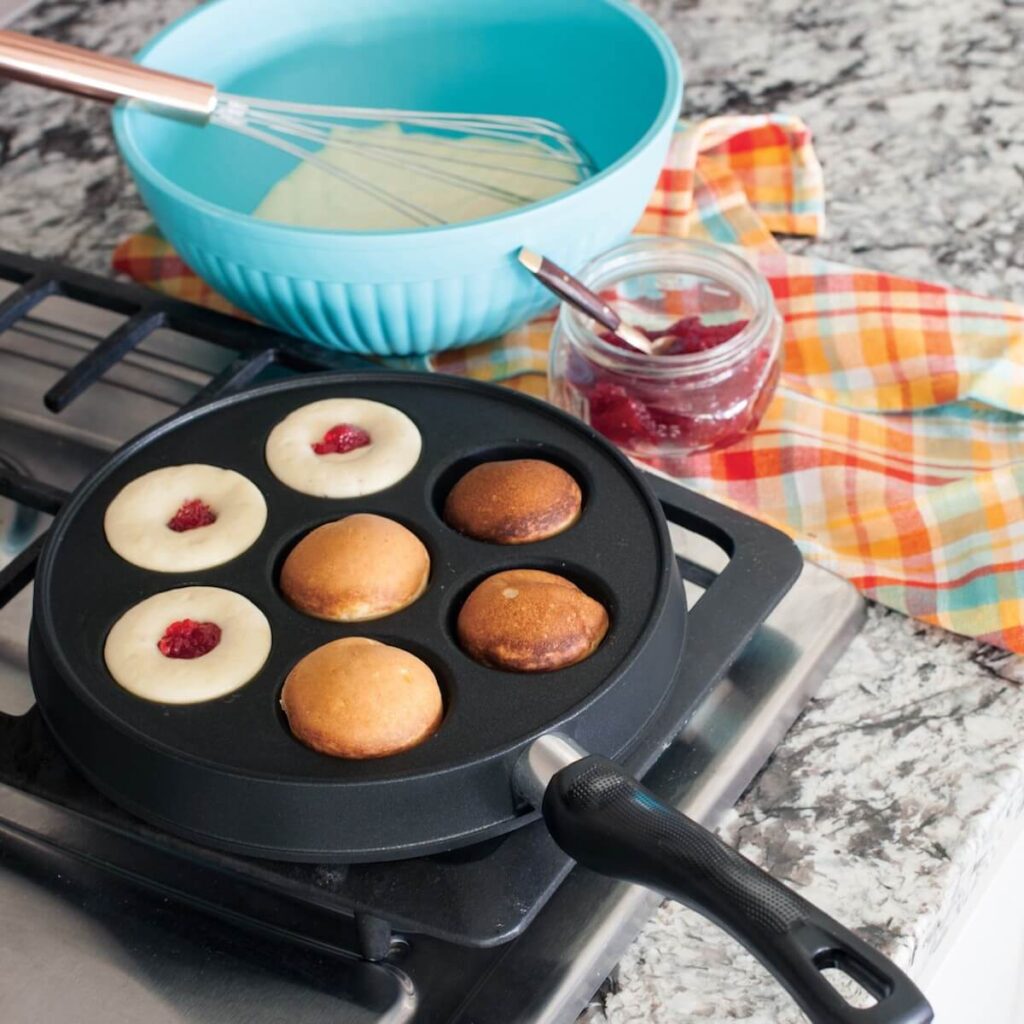 Nordic Ware Aebelskiver Pan: Everyone loves pancakes in the morning, and making Danish-style Aebelskivers is even more special. Get your cooking enthusiast really excited with a specialty Aebelskiver pan. They will be thrilled with this novel treat and pan to try out! $37 at time of publication.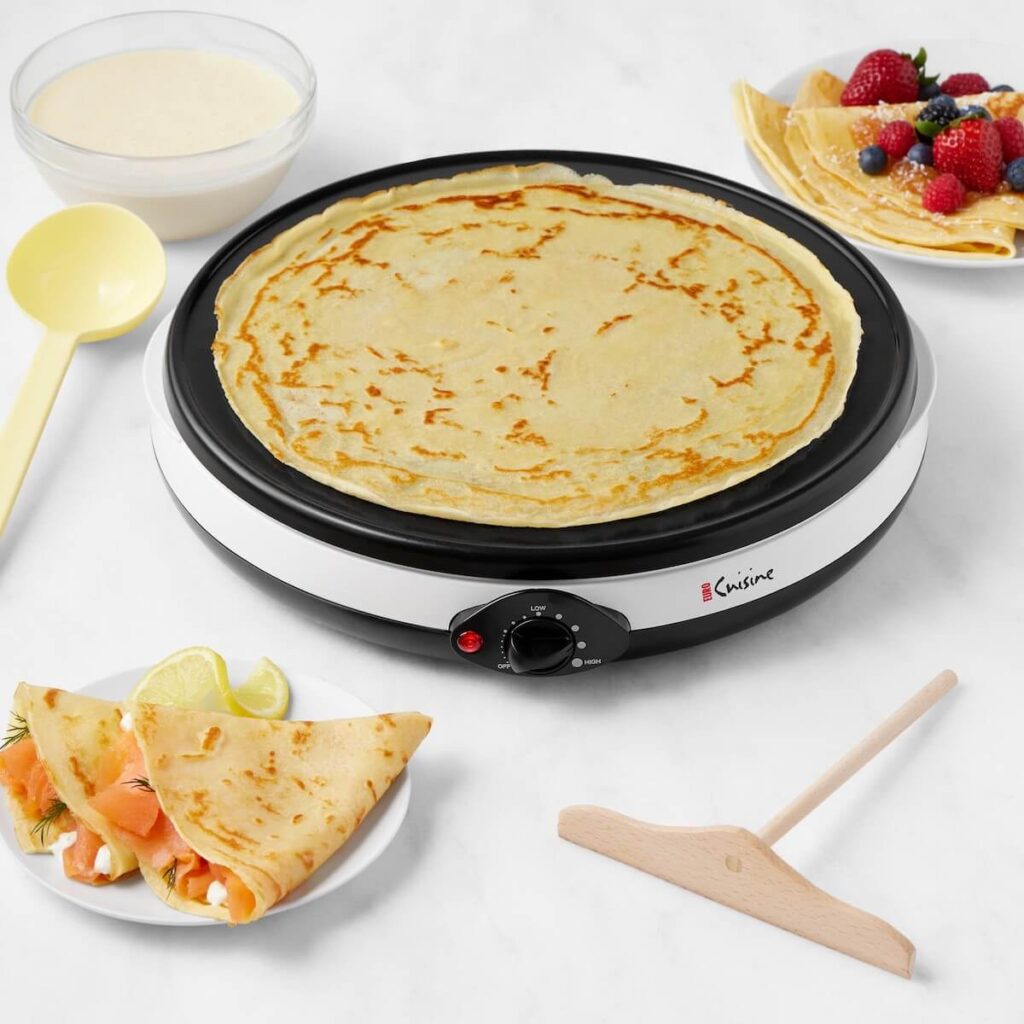 Easy Crepe Maker: The perfect crepe at home doesn't exist… or maybe it does? Gift the Euro Cuisine's professional Crepe Maker! A gourmand's crepes will not only be perfect, but effortless. $49 at time of publication.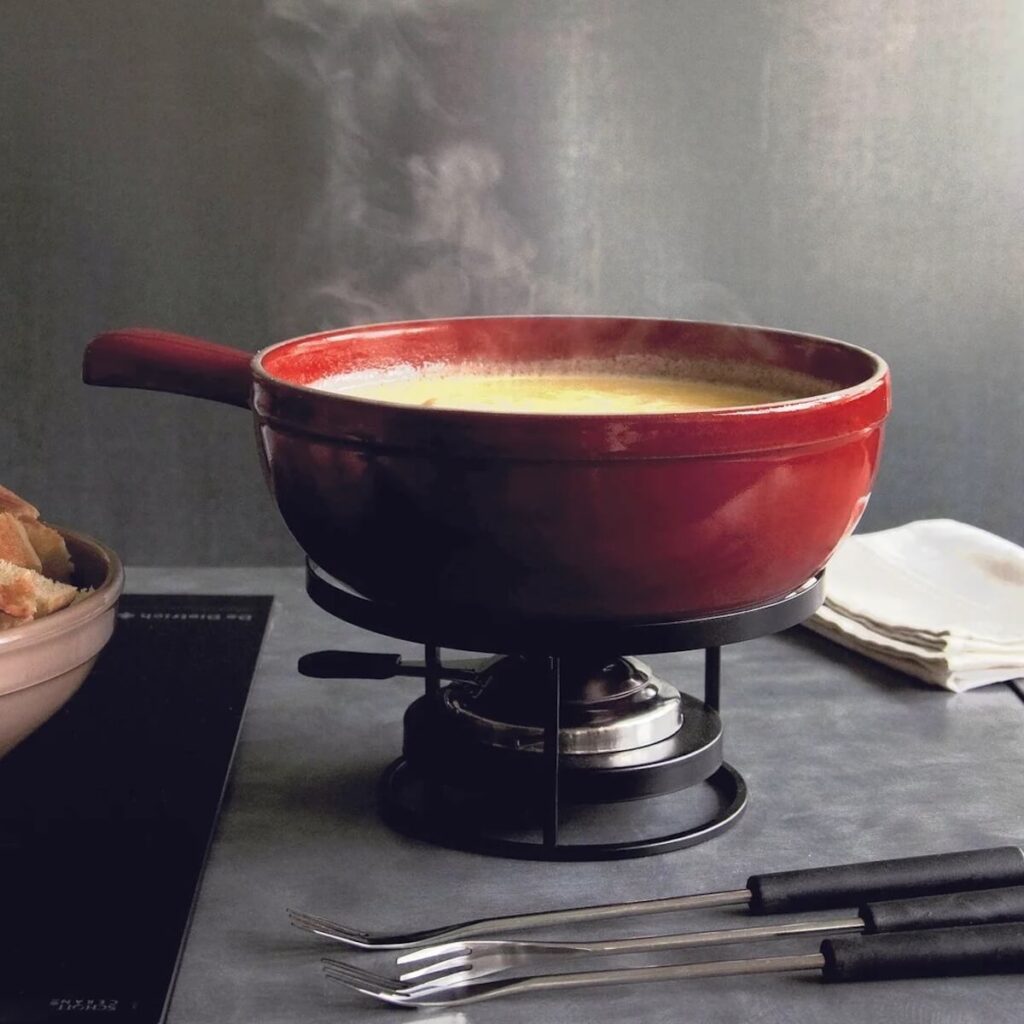 Beautiful Fondue Set: For the person who loves to cook but already has everything they may need in the kitchen. Get them something they may not need but sure will love! Emile Henry's Fondue Set is quality made and perfect for cooking and entertaining. (Hint, it's a gift your future self may benefit from, too!) $200 at time of publication.
For the home bar and beverage enthusiast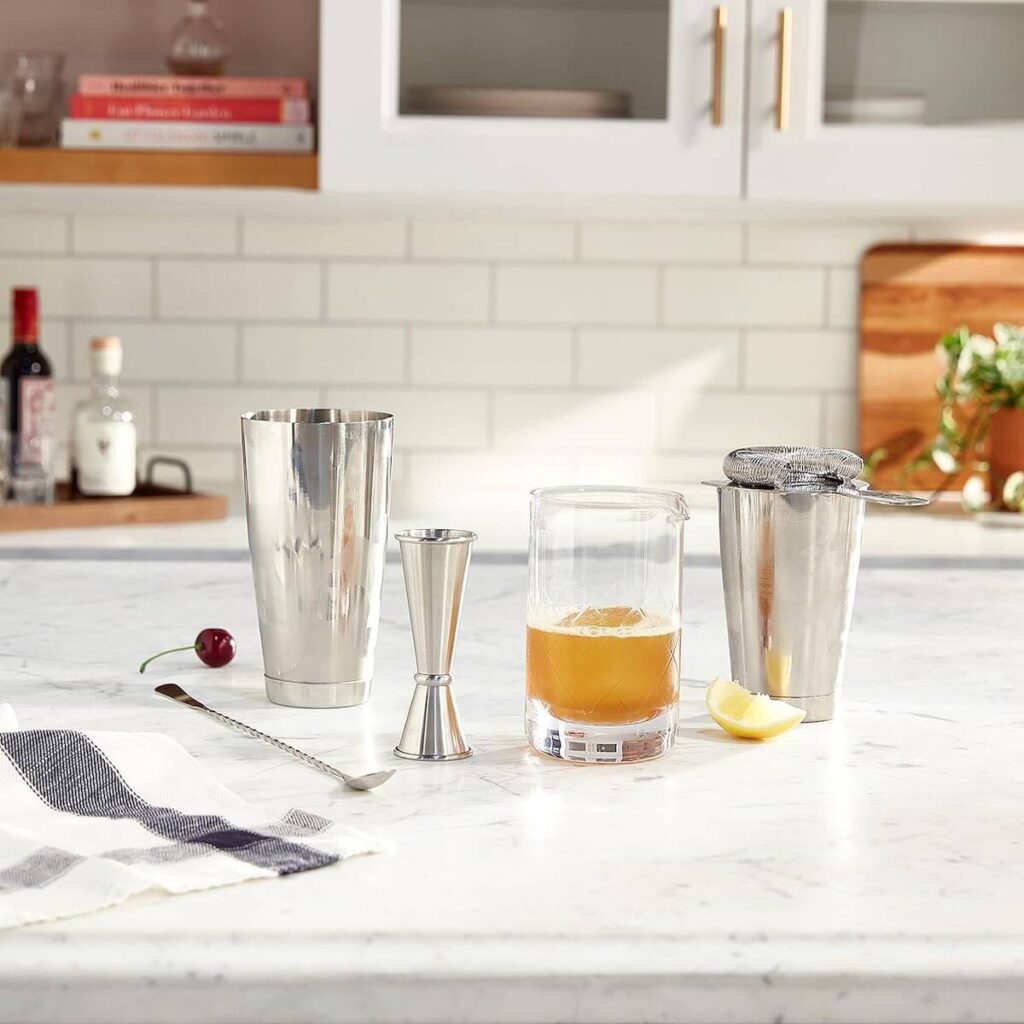 Cocktail Mixing Kit: Your cooking enthusiast has mastered the kitchen, but have they mastered the bar? They must stock-up with the most high quality bar essentials! We recommend going with the Barfly Essential Deluxe Cocktail Mixing Kit. It includes the staples needed for every barman to craft a perfectly stirred or shaken cocktail. $84 at time of publication.
Rabbit Liquor Infusing Decanter: The gorgeous decanter is the perfect way to elevate a beverage-lover's drink experience. Infuse liquor with a variety of fruits, herbs, and spices, creating unique and delicious drinks that are sure to impress. $100 at time of publication.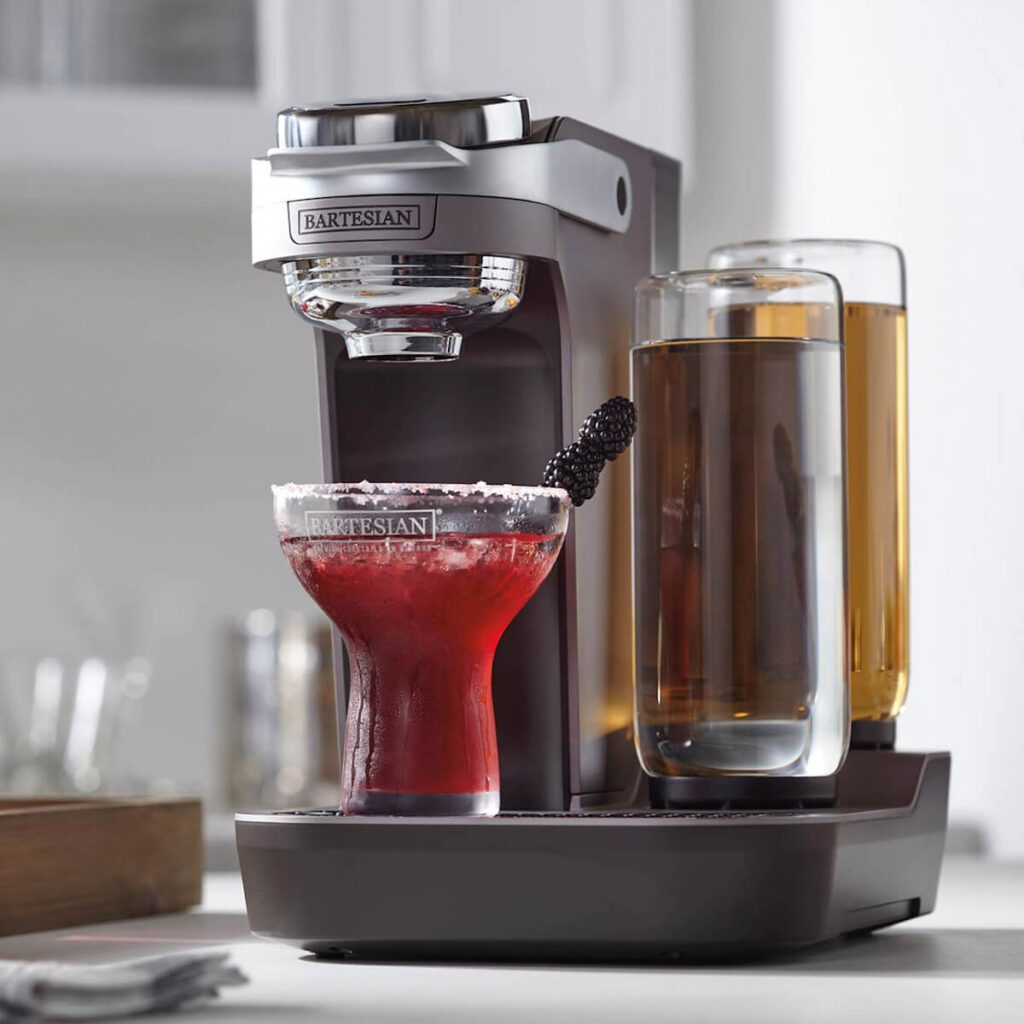 Bartesian Professional Cocktail Machine: Experience a chic cocktail lounge at home, at the touch of a button! Fill the cocktail maker with alcohol of choice, insert a cocktail capsule, customize the desired drink strength, and presto! Relax over a drink with friends, without playing bartender! $265 at time of publication.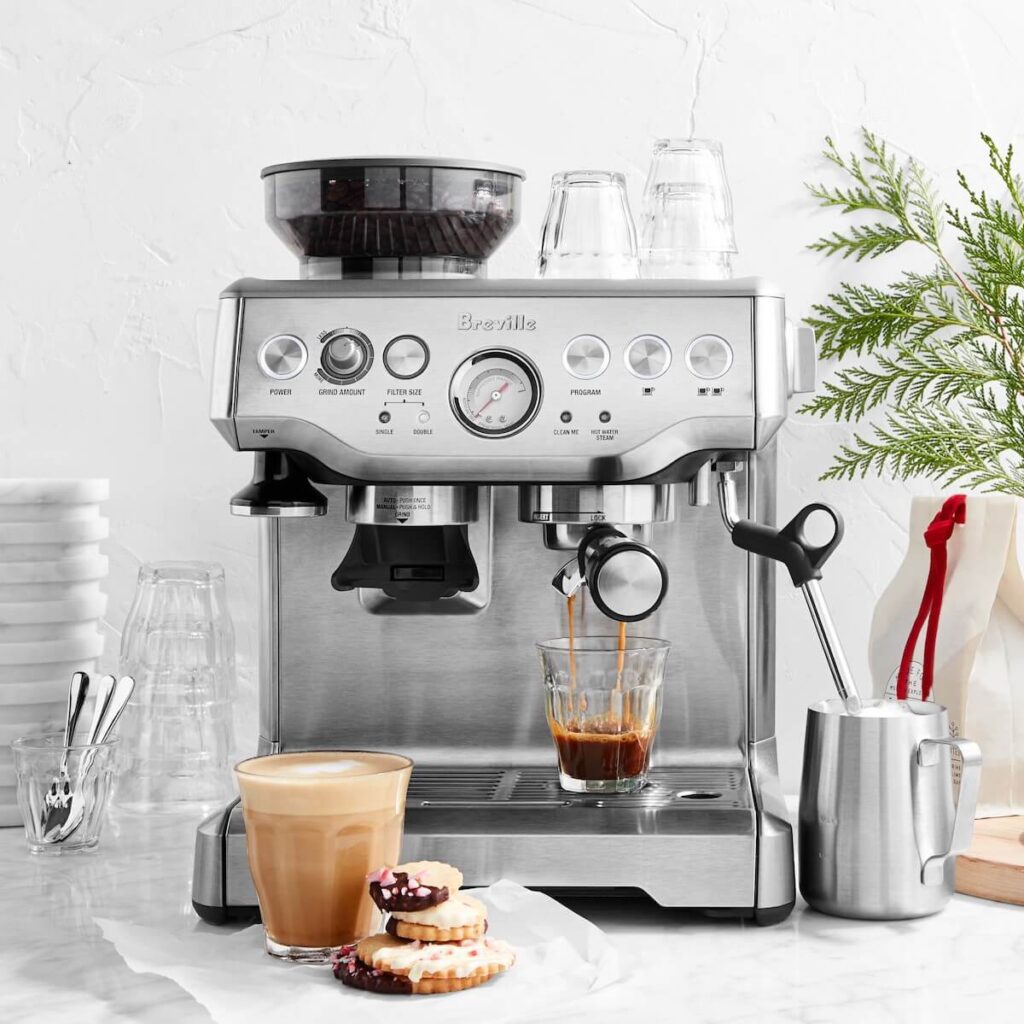 Barista Express Espresso Maker: Spoil your coffee gourmand with the ultimate at-home barista experience.The Breville Barista Express offers a built-in burr grinder, razor-precise grind dosing. water filtration system, adjustable brew temperature, 360-degree swivel steam wand with frothing nozzle, and more. $559 at time of publication.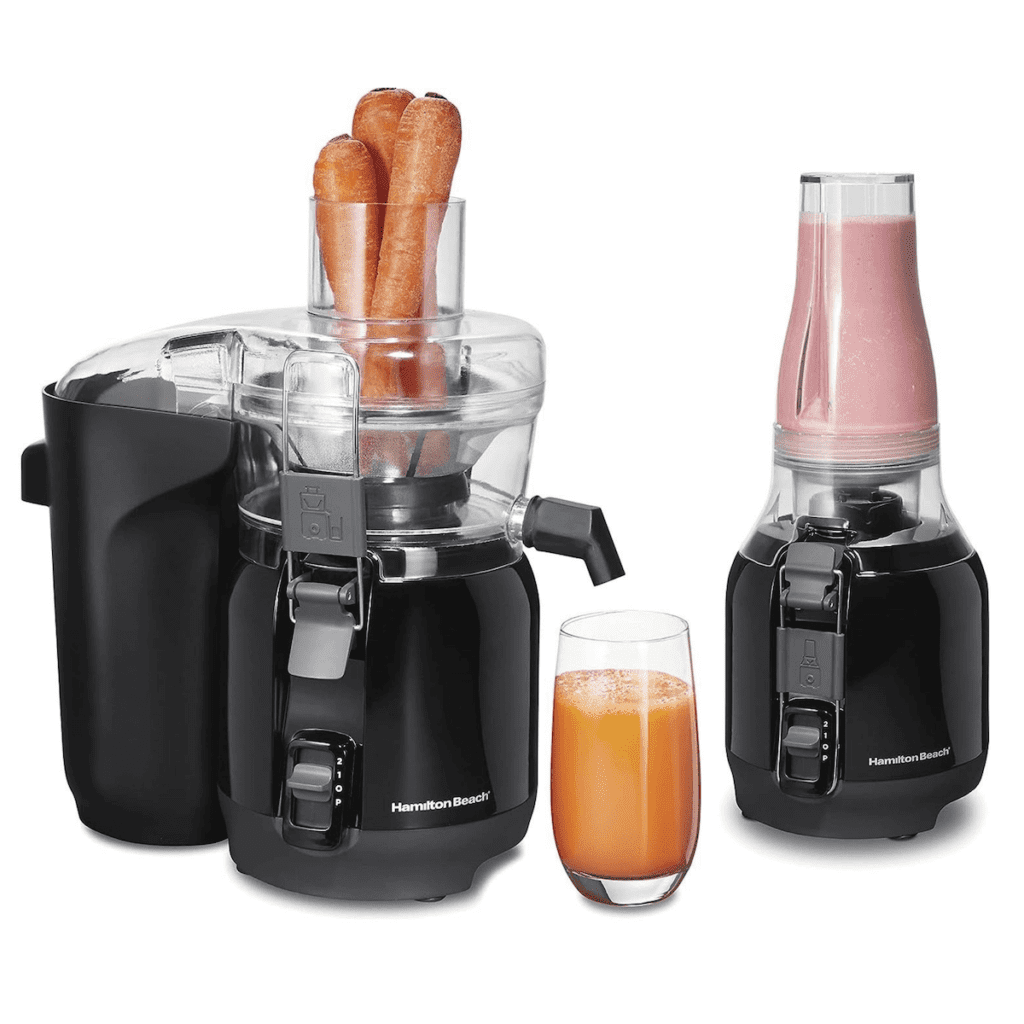 Hamilton Beach 2-in-1 Juicer Machine and Blender: This 2-in-1 juicer and blender is perfect for any concoction your food enthusiast may want to whip up! It sports a powerful 800 watt motor that can easily juice and blend every kind of produce. $85 at time of publication.
Gourmet gifts for food lovers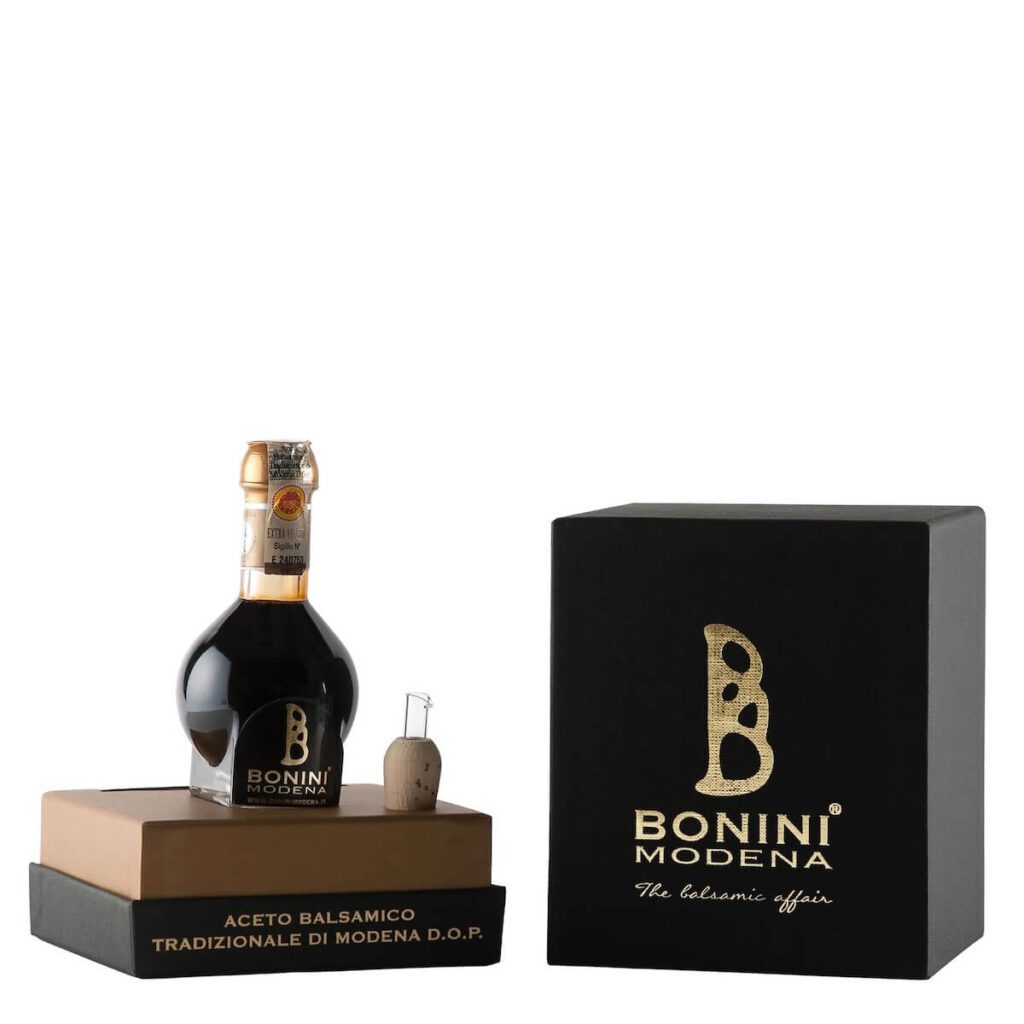 25 Year Aged Balsamic Vinegar: Savor the PDO Traditional Balsamic Vinegar, aged 12 to 25 years for unmatched richness. Crafted from cooked grape must, it boasts an exquisite bouquet and comes with an elegant hand-blown glass stopper. Look for the Consorzio di Modena seal for authenticity. Elevate your dishes with this artisanal masterpiece and relish the timeless flavors it brings to your cooking. $176 at time of publication.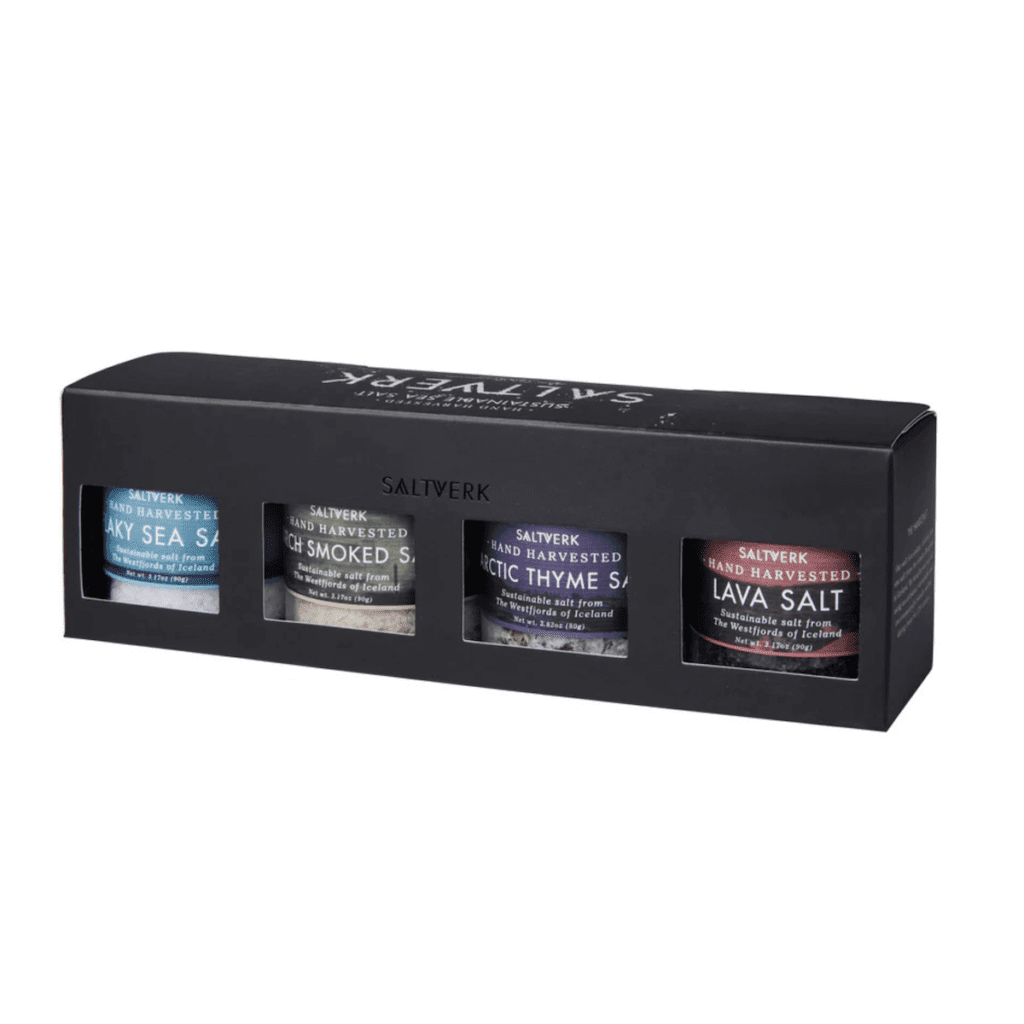 Saltverk Gift Box: Shopping for anyone who enjoys eating, cooking, or well-flavored food? Look no further! Saltverk is a specialty Icelandic sea salt producer. Try their sampler pack, including their four most popular salts. $45 at time of publication.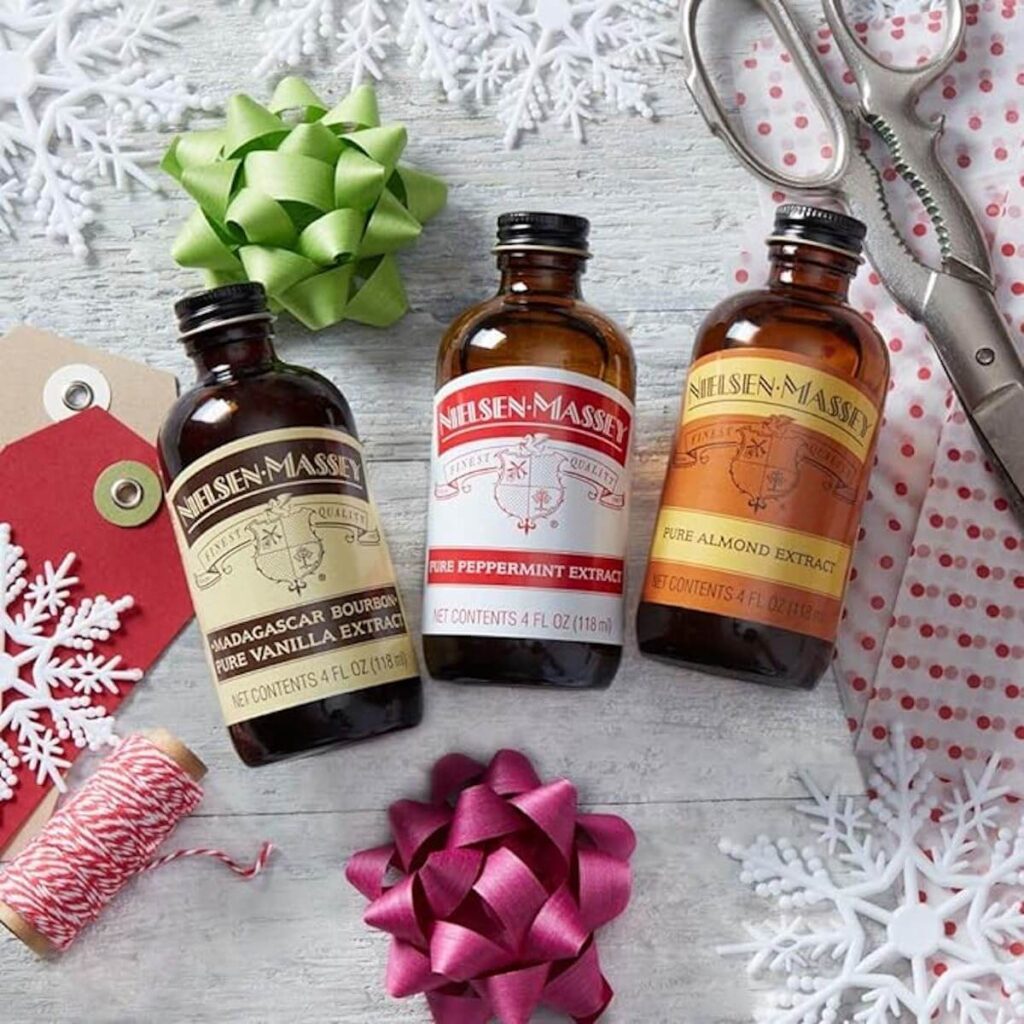 Nielsen Massey Holiday Flavor Bundle: If your foodie loves to bake, they likely already know and adore Nielsen Massey for their high-end vanilla. Treat them to this holiday bundle to add some special flavor to their season. They'll know what to do with it! $44 at time of publication.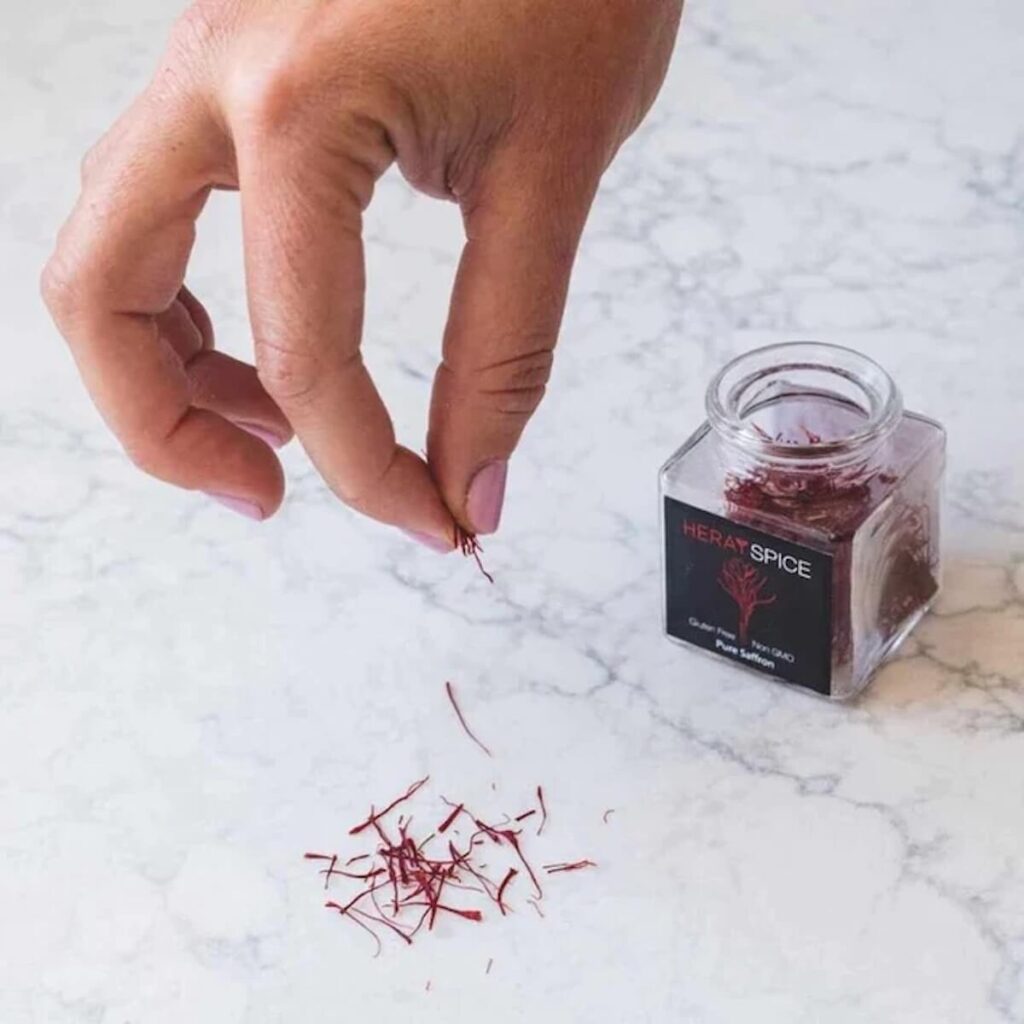 Heray Spice Saffron: Saffron is a luxury spice, treasured in various areas of the world for its flavor and color. Heray Spice owners are a group of Afghan immigrants and farmers from Afghanistan. They have been traveling back and fourth between US and Afghanistan to source the best saffron and other spices directly from local farmers. Heray's farming practices ensure only the finest and most vibrant saffron strands make their way to the kitchen. $65 at time of publication.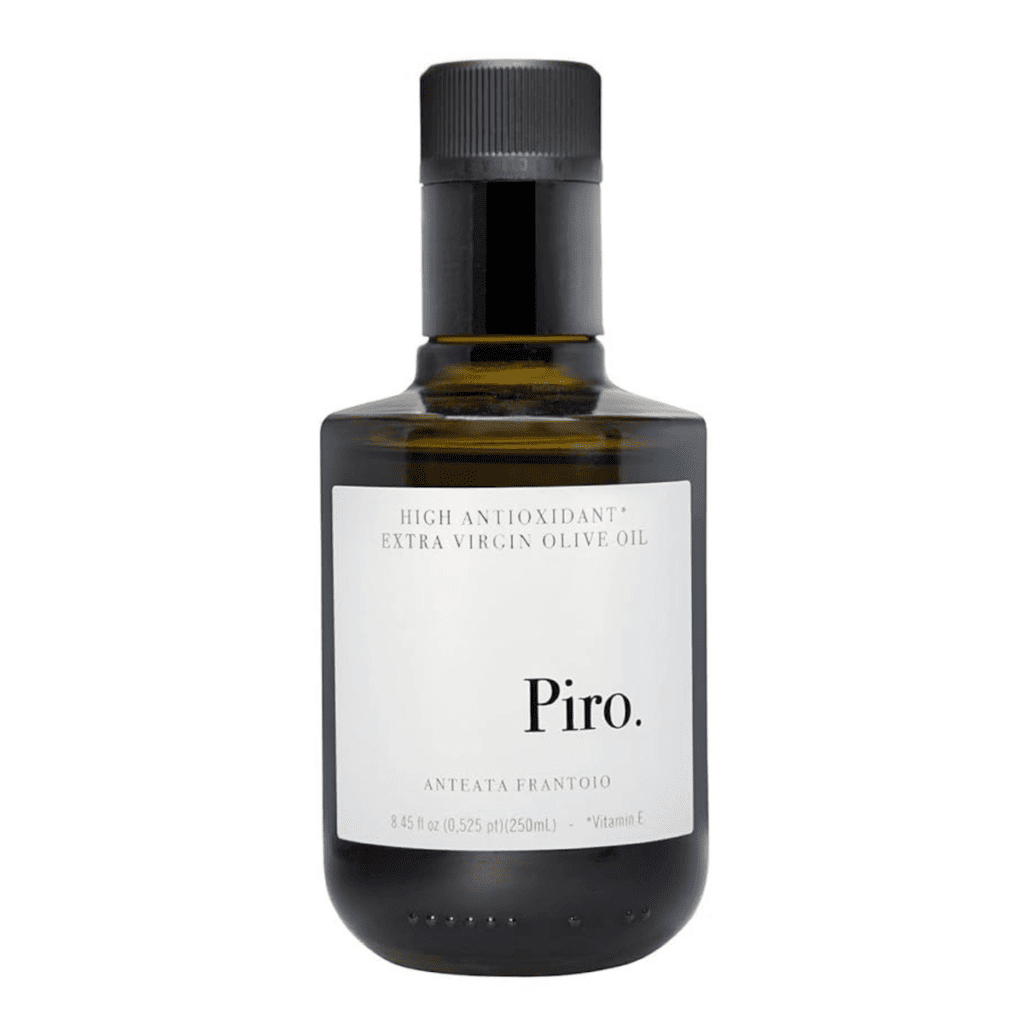 Olio Piro Olive Oil: Use code TARA for 15% off your order. The right brand can take olive oil from a staple to a luxury. Olio Piro derives from Tuscany and is well awarded for its high quality standard. A simple drizzle of Piro takes dishes to new levels of healthy and delicious. It's flavor is unparalleled with no bitterness or aftertaste, and it is a rare extra virgin oil that can be used for cooking, not just drizzling. The gorgeous bottle can stay countertop too.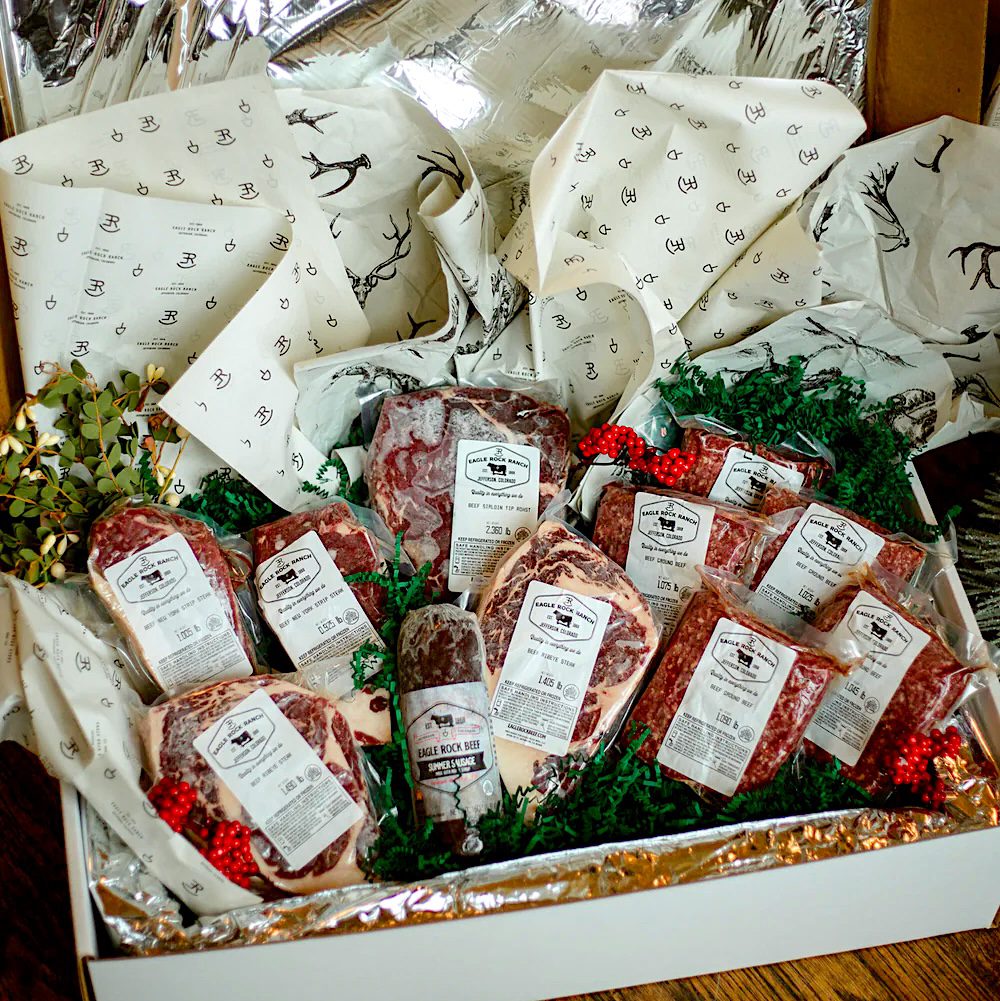 Eagle Rock Ranch Natural Beef: Use code TARATEASPOON10 for 10% off your order! Gorgeous gift boxes and gift cards from just over $100 and up to $379 are curated in 3 custom sizes. This family-owned and operated cattle ranch in Jefferson, Colorado produces high-quality, all-natural beef from pure-breed humanely certified Black Angus Cattle. The gift boxes are available until December 11, 2023. After that choose from a subscription service for year round gifts!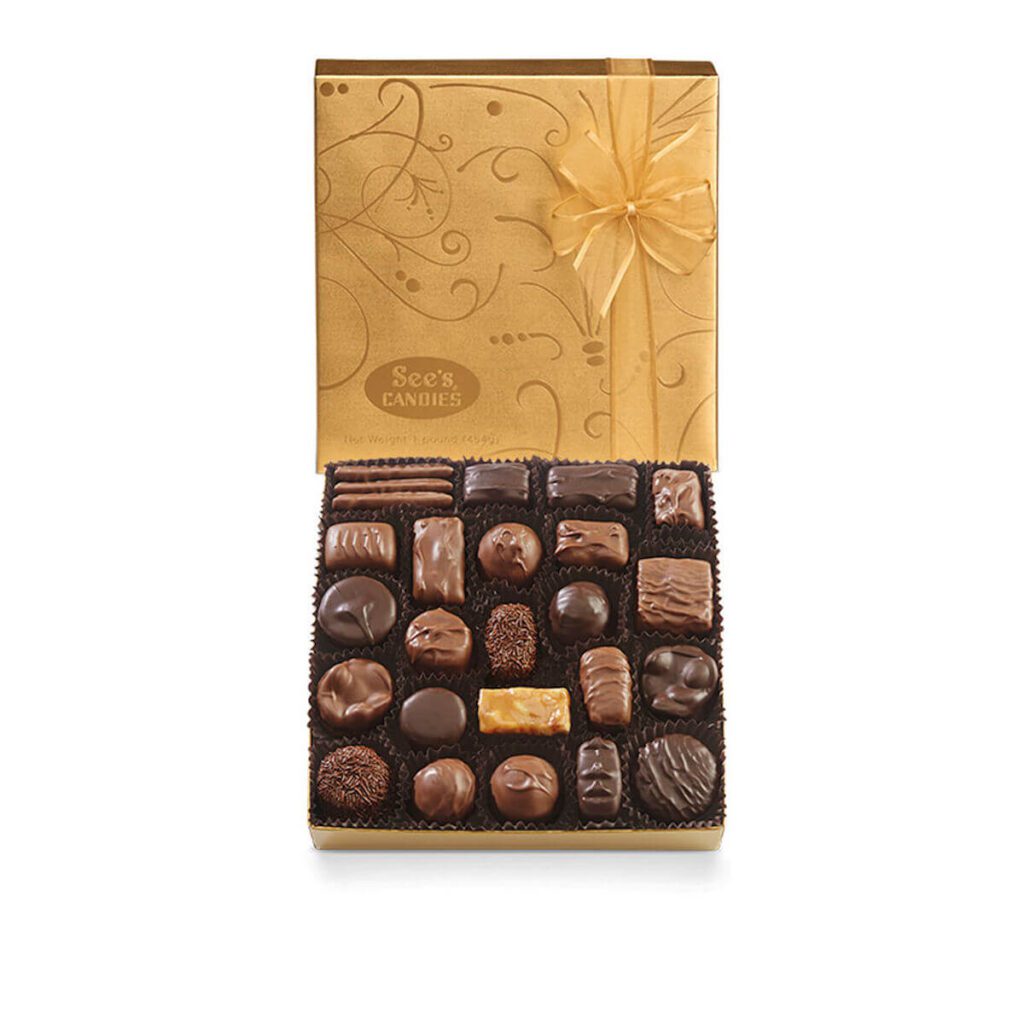 See's Gold Fancy Chocolate Box: Gifting this gold fancy chocolate box is a special (and delicious) way to mark any occasion! See's is some of the most nostalgic and well-known candy originating in California. We only mess with the highest quality chocolate boxes around here. $48 at time of publication.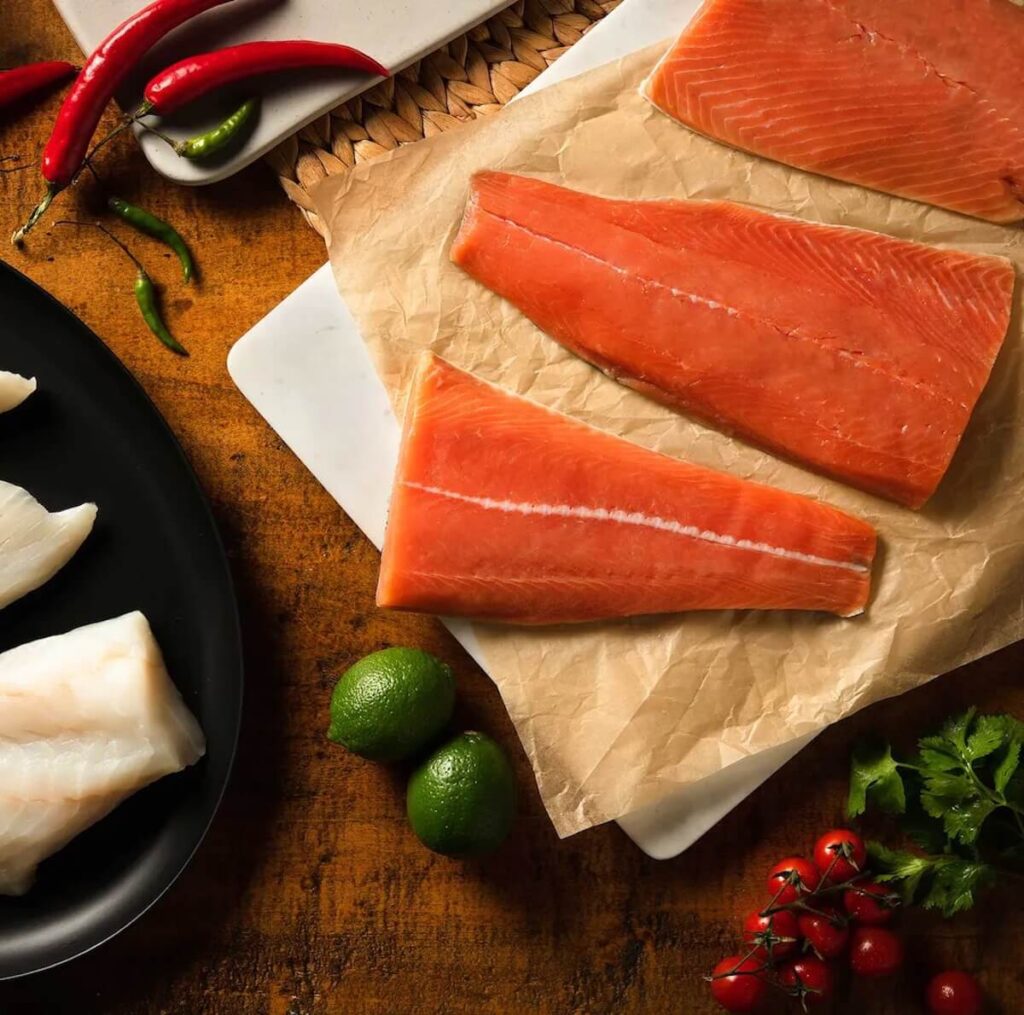 Sitka Salmon Subscription Box: Sitka Seafood Market will deliver a rotating, seasonal selection of sustainably-harvest wild Alaska seafood right to the front door. A great one time, or subscription gift for someone who loves to cook a variety of dishes. Gift nothing but the best for your fish lover! $139 at time of publication.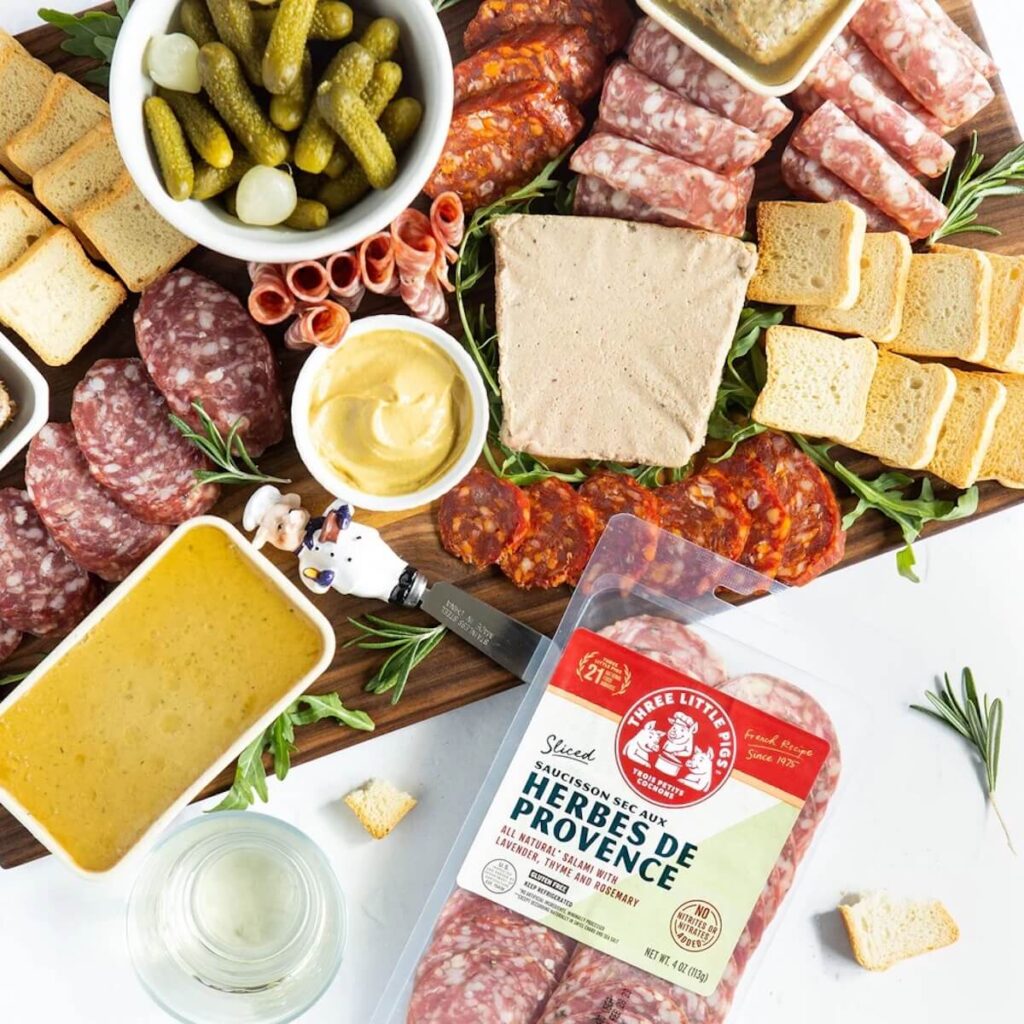 Three Little Pigs Curated Products: For the foodie's stocking! Cheese and crackers and dips, oh my! Three Little Pigs delivers casual, well-made charcuterie, pates, foie gras, smoked duck and snack board accompaniments right to the front door. The assortment of options for gifting will inspire any cook to create amazing snack boards and appetizers. Make entertaining convenient for your chef this season! Products range from $29 to $100.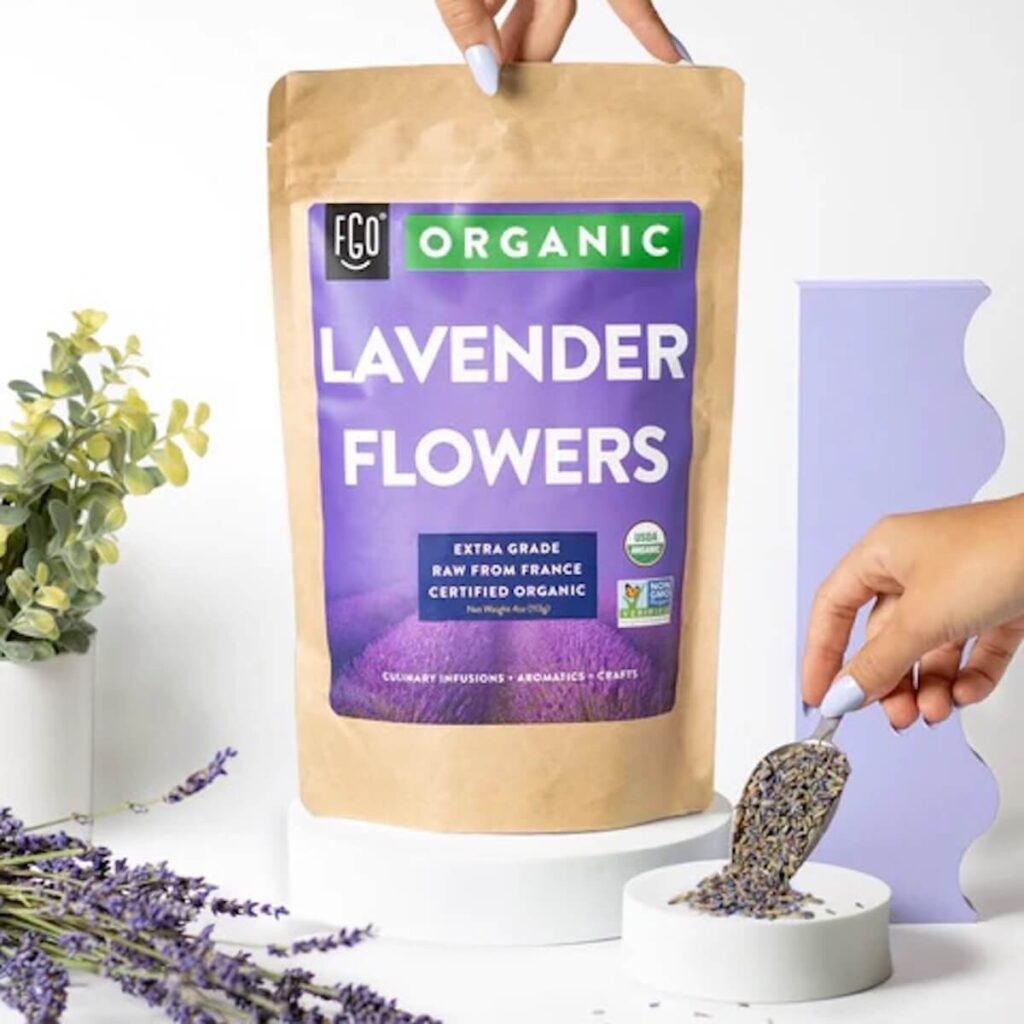 Edible Lavender Flowers: Lavender flowers are a beautiful way to level-up meal-time flavor and presentation. Your cooking enthusiast will have the prettiest food spread in the neighborhood with these beautiful buds to sprinkle. A gourmet cook will know edible lavender flowers are fun in baking and savory cooking too. $23 at time of publication.
Best cookbook gifts
These are some of the best cookbooks to give as gifts if you're buying for a gourmet cook. A list of gorgeous and inspiring titles that are great for holiday gift-giving.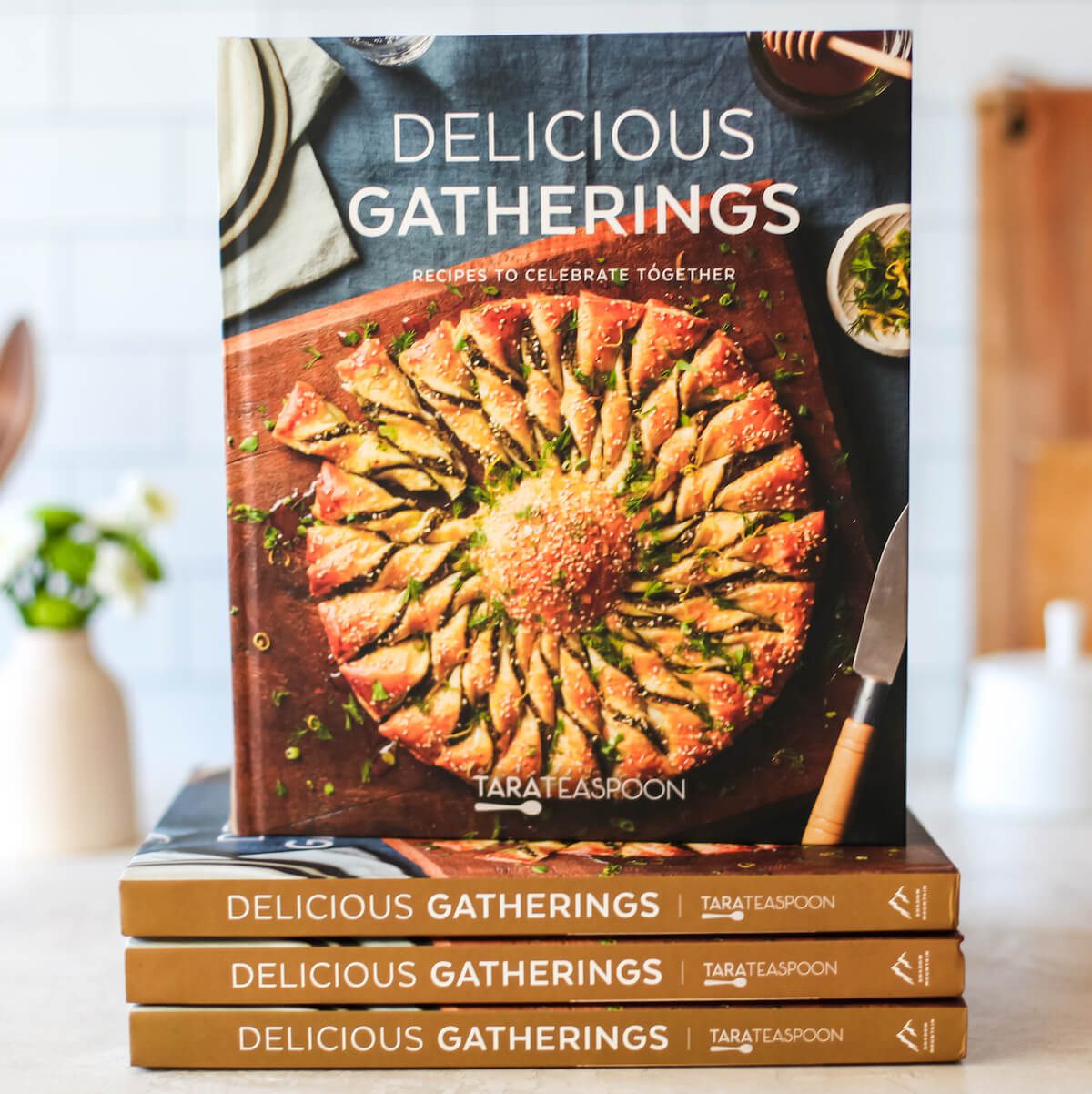 Delicious Gatherings by Tara Teaspoon [signed!]: From Sunday suppers and weeknight family meals to elaborate buffets for bigger crowds and holiday celebrations, these recipes include delicious showstoppers and unique takes on comforting classics. Cooks can gather loved ones around savory recipes, including Spicy Maple Sweet Potatoes with Cinnamon Pepitas or the Ultimate Chili con Queso. Then bring on dessert with Chocolate Peanut Butter Puddle Cookies or Maple Hazelnut Pie. Get a signed copy ($37) directly from the author by ordering here before December 5, 2023, or an unsigned copy on Amazon.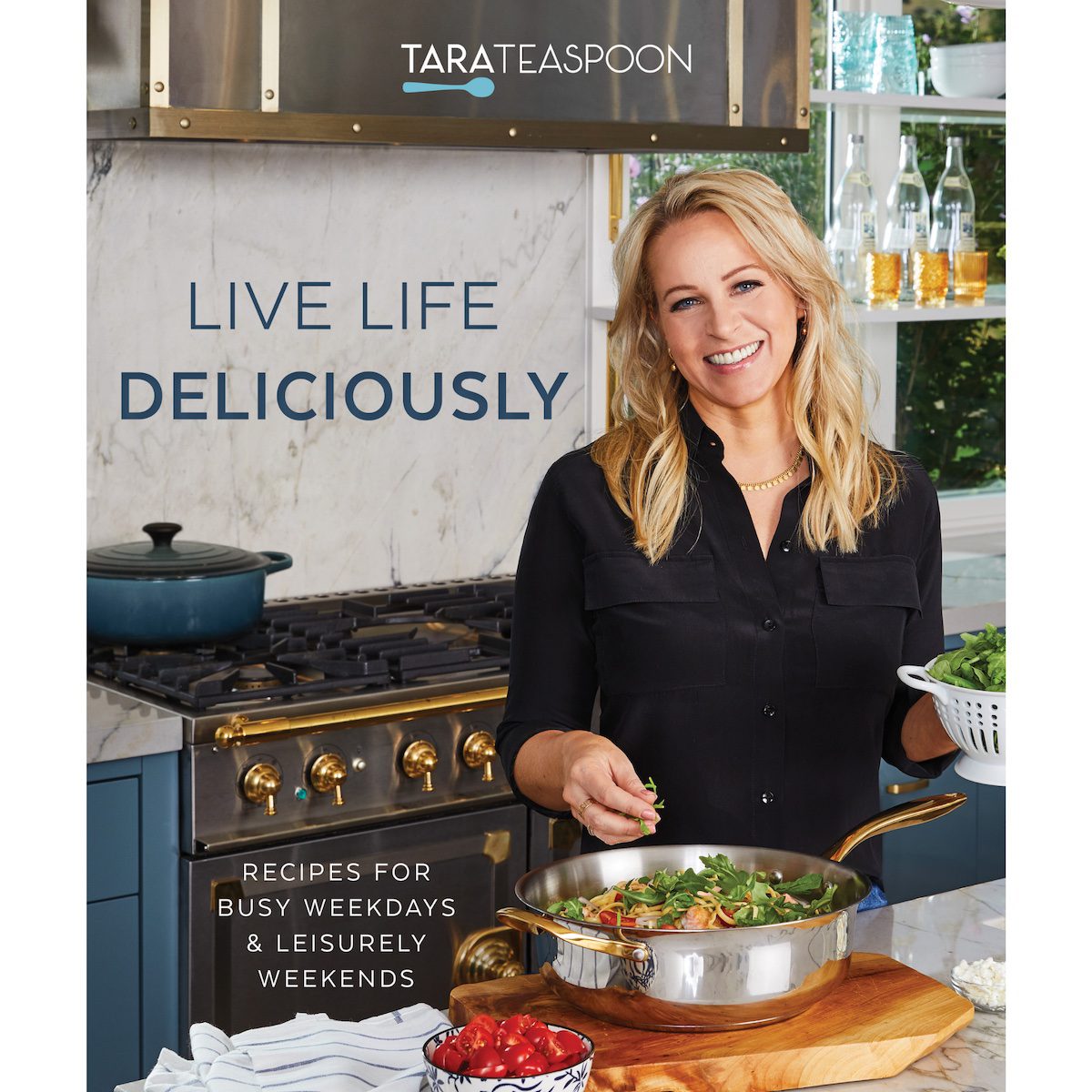 Live Life Deliciously by Tara Teaspoon (signed!): This incredibly popular cookbook includes more than 120 delicious show-stopping recipes that are designed to impress. From leisurely weekend brunches spent over burrata cheese with grilled peaches and orange zest chimichurri to easy weeknight rice bowls with carrot-ginger dressing to a mouthwatering Italian crostata baked tart, Tara explains how to put together and master several special go-to dishes from the culinary capitals of the world to add to your repertoire. Get a signed copy ($37) directly from the author by ordering here before December 5, 2023, or an unsigned copy on Amazon.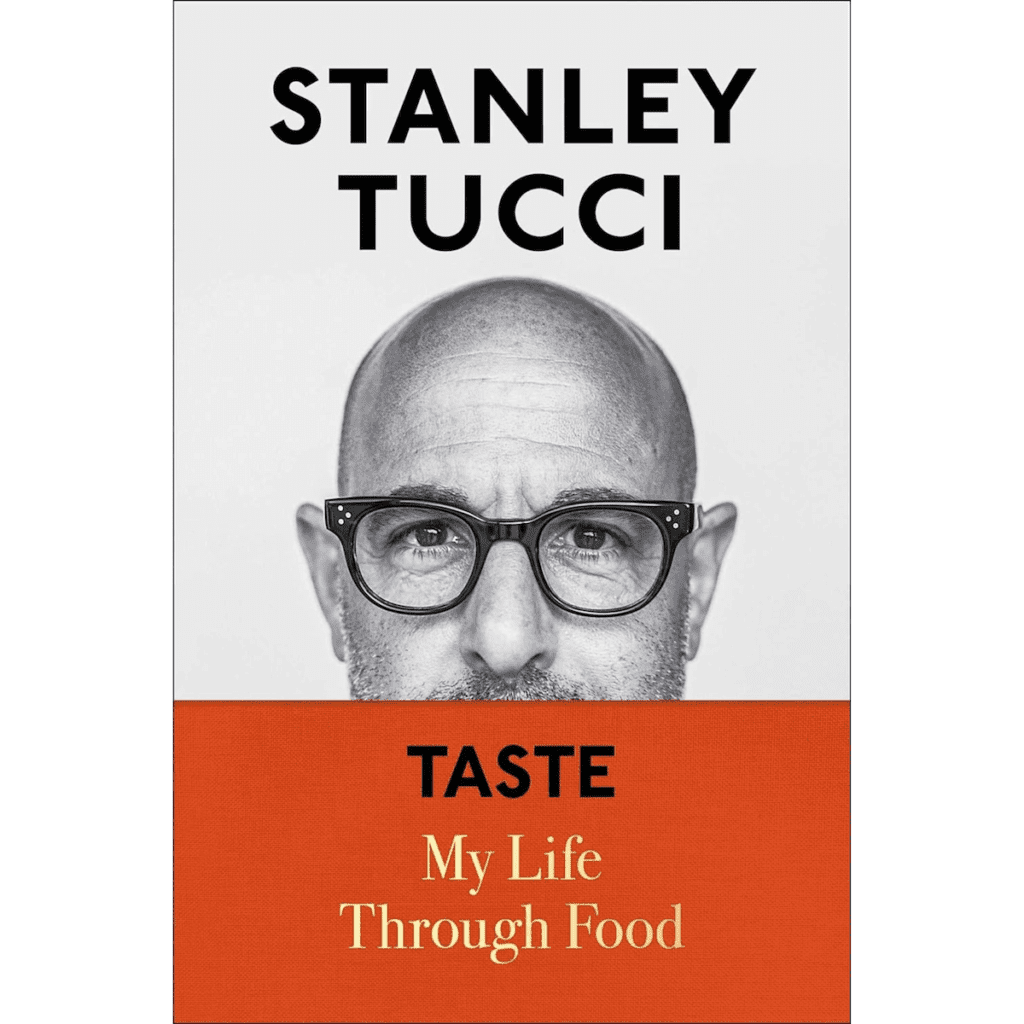 Taste: My Life Through Taste by Stanley Tucci: From award-winning actor and food obsessive Stanley Tucci comes an intimate and charming memoir of life in and out of the kitchen. Taste is a reflection on the intersection of food and life, filled with anecdotes about his growing up in Westchester, New York; preparing for and shooting the foodie films Big Night and Julie & Julia; falling in love over dinner. Tucci takes readers beyond savory recipes and into the compelling stories behind them. $17 at time of publication.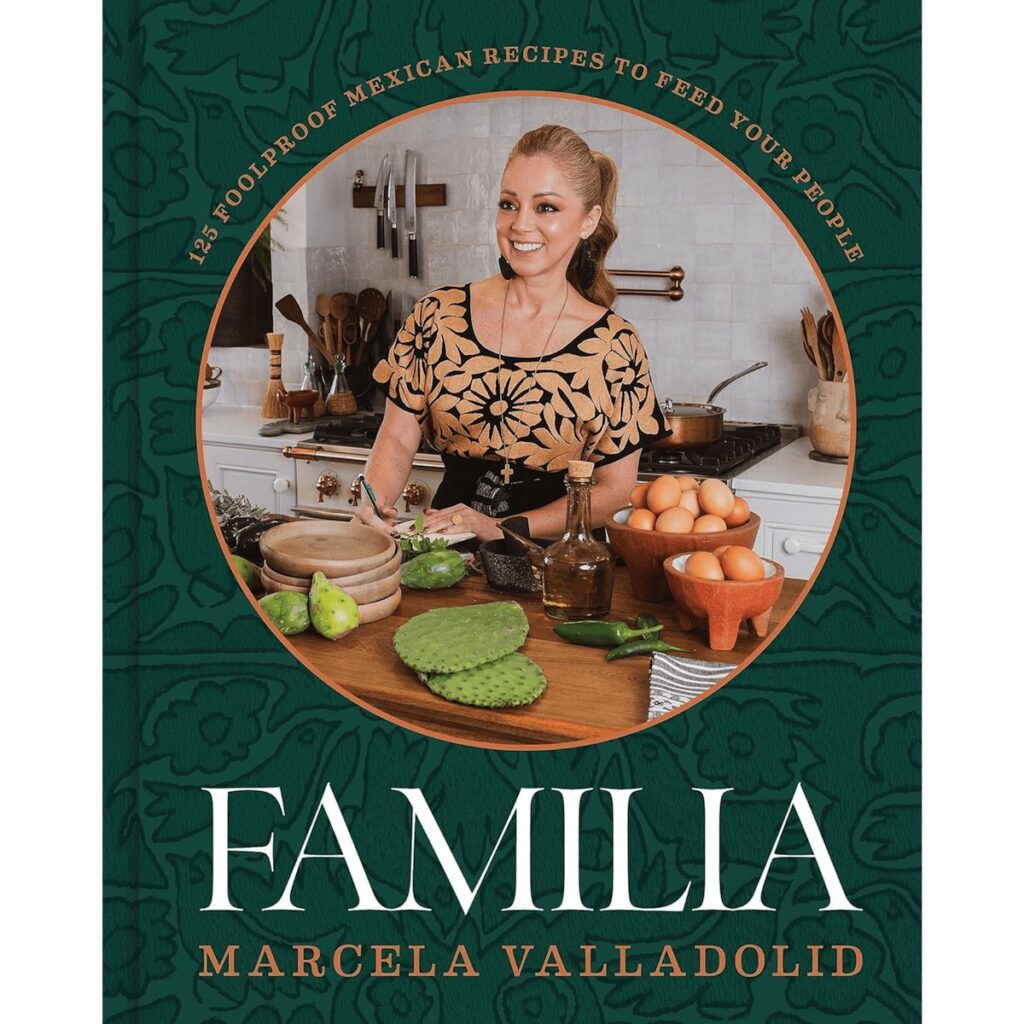 Familia by Marcela Valladolid: From star chef Marcela Valladolid, Familia shares foolproof Mexican recipes for families of all kinds. She incorporates flavors that take her back to childhood. Recipes that preserve meaningful traditions for the future. Join the fiesta with dishes such as Birria Quesatacos, Chipotle Chilaquiles, Fluffy Pineapple Tamales, and more! $29 at time of publication.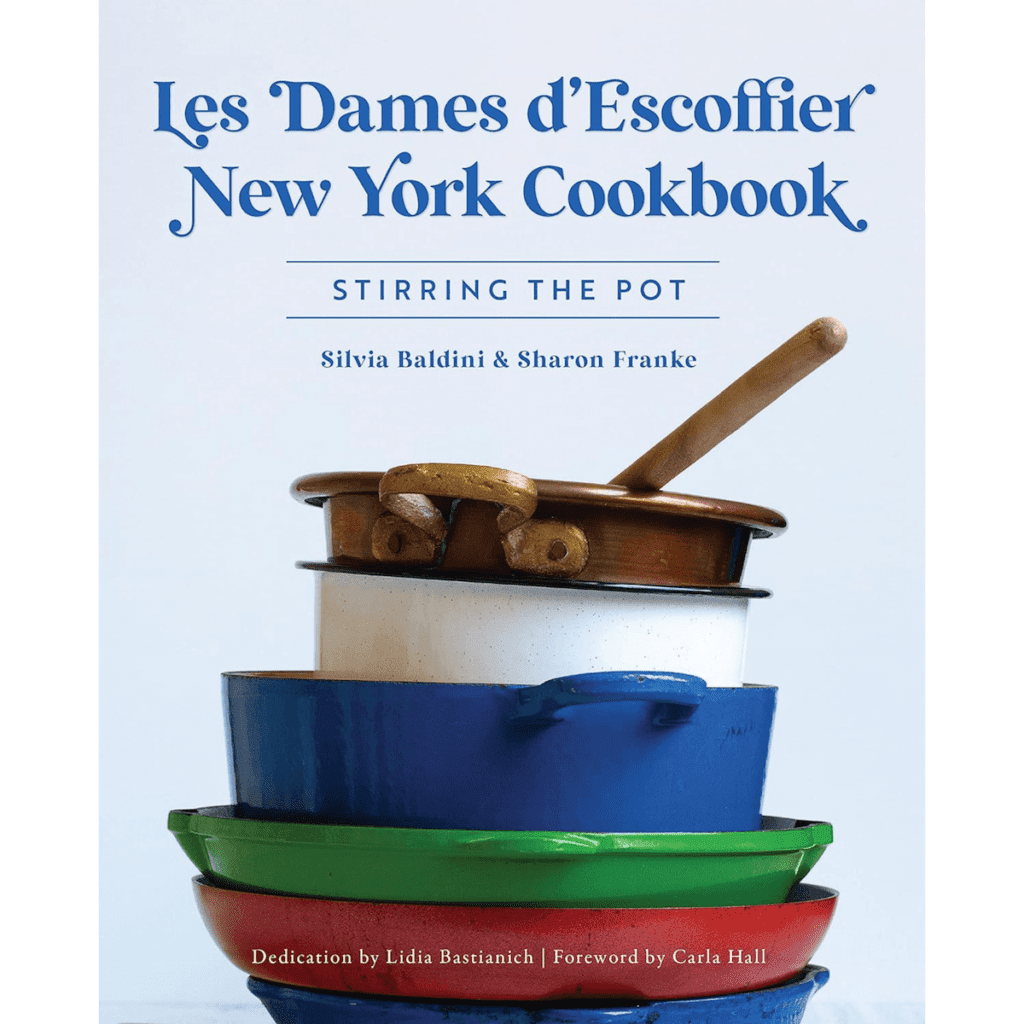 Stirring the Pot by Les Dames Escoffier: In this recipe collection, the most influential and accomplished women in the New York City food world present their favorite recipes for everything from simple weekday meals to spectacular party dishes. With a dedication by Lidia Bastianich and a forward by celeb chef Carla Hall, it is a fun book to add to a cook's collection. Bonus: Tara Teaspoon has a recipe in the book! $29 at time of publication.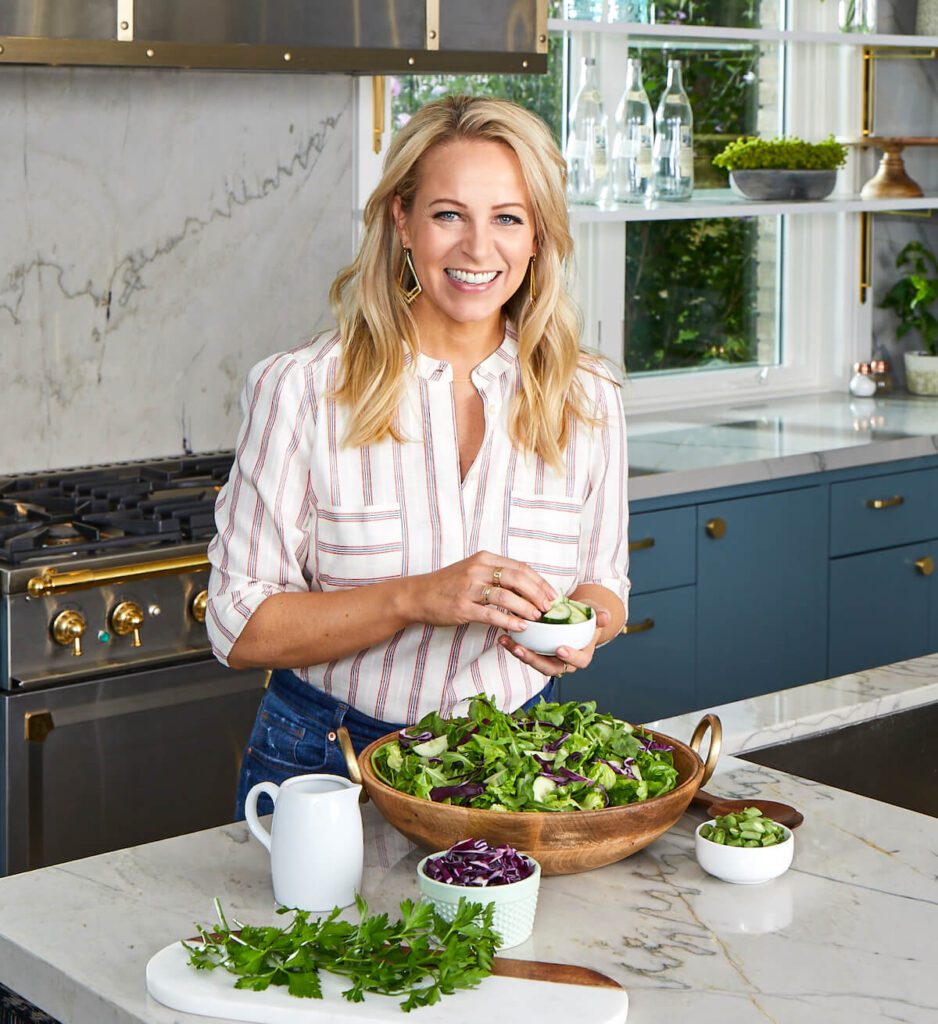 About Tara Teaspoon
I've been in the food publishing business for over 20 years, creating recipes & food-styling for magazines, books, television & advertising. Order my new cookbook & stick around for amazing things to eat.