Find the ideal gifts for entertainers or hostess gift ideas for Christmas. From delightful foodie stocking stuffers to tabletop gems, games, cookware, and self-care gifts, find what you need to celebrate the host with the most!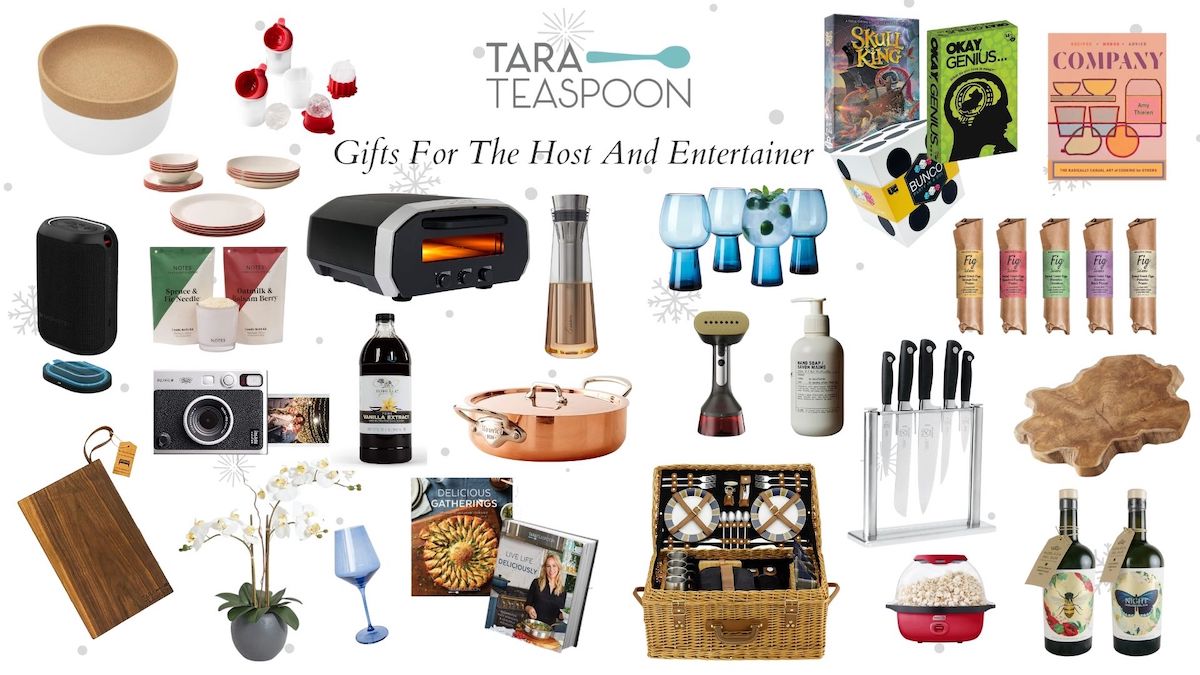 Unlock the realm of lavish hospitality for your hostess friend with this selection of gifts for the entertainer, helping her make each soirée unforgettable.
Whether it's gifts for entertainers who love hosting parties or expensive housewarming presents, it's listed here. Discover thoughtful hostess gifts, from traditional choices to creative hostess gift ideas for Christmas, ensuring you're always the perfect guest.
Delve into a world of cocktail gift ideas, perfect for cocktail lovers who appreciate the art of mixology. Whether your host is a seasoned pro or sober curious, our curated collection guarantees smiles all around.
Dive into the food stocking stuffers, with foodie stocking stuffers to please even the most discerning palates.
Use the table of contents below to explore all 33 gifts for entertainers.
Jump to:
Gifts for someone who likes to host parties
For the entertainer who hosts the holiday's main event and makes it special. These gifts will help them bring friends and family together around their favorite activity: FOOD.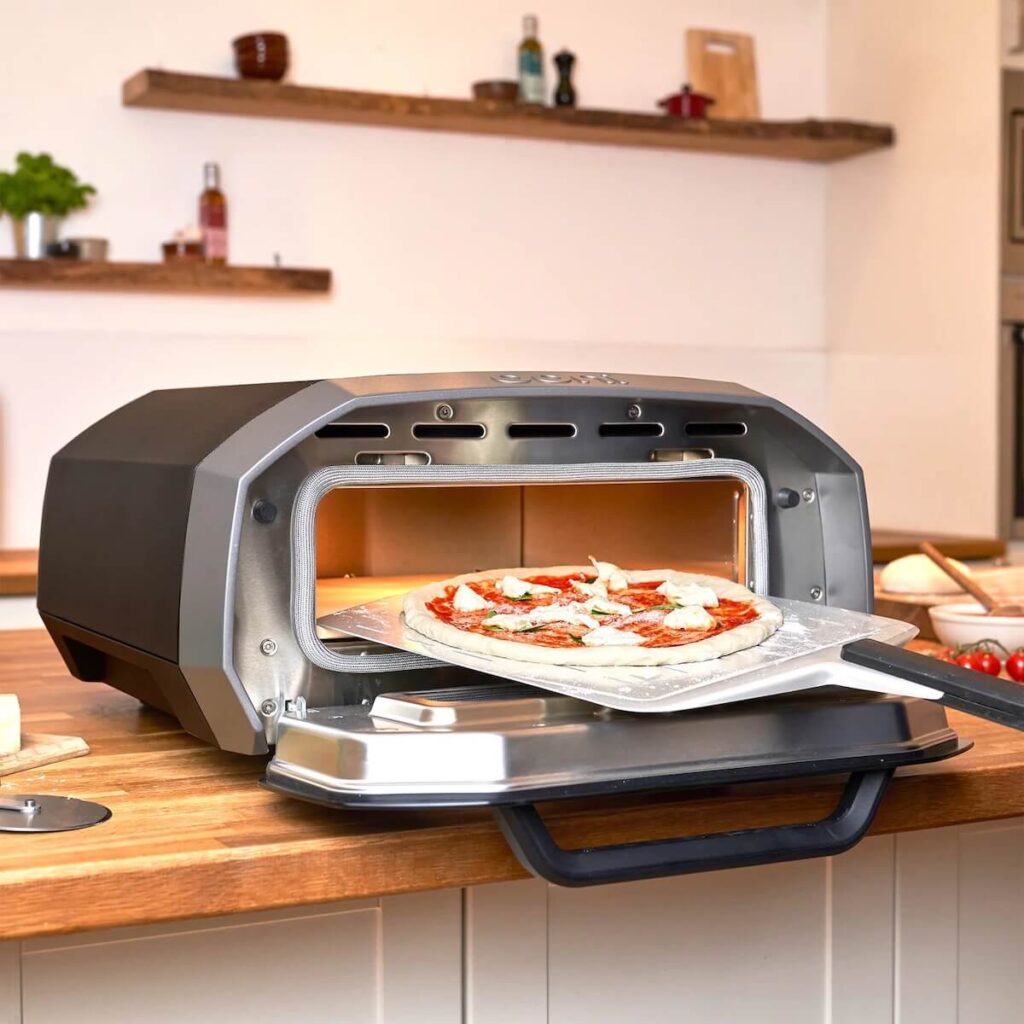 Ooni Indoor/Outdoor Pizza Oven: Gather friends and family anytime, anywhere for the ultimate pizza party. Authentic stone-baked pizza is achievable in just 90 seconds with Ooni's latest indoor/outdoor pizza oven. $999 at time of publication.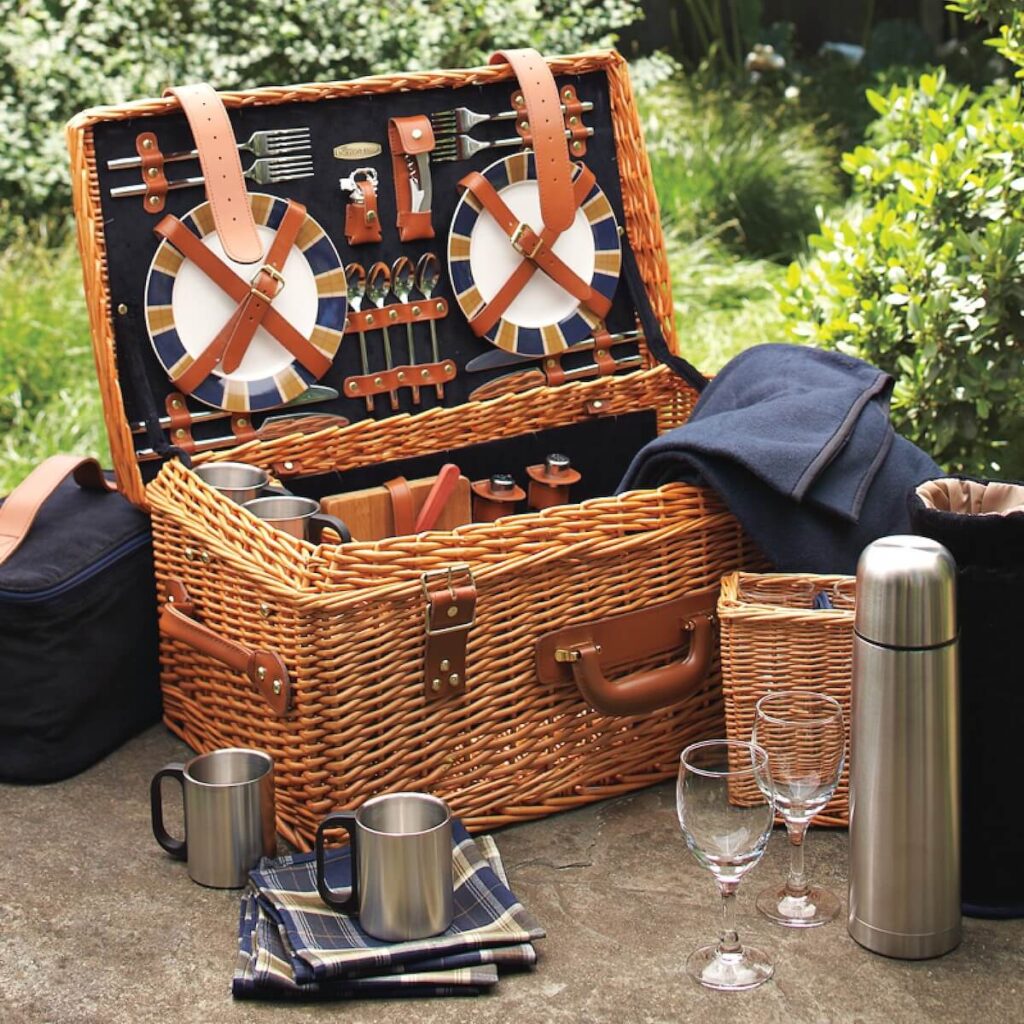 Williams-Sonoma Wicker Picnic Basket: Take the meal-time gathering outside with this sophisticated wicker picnic basket. Inside find everything you need to host an elegant picnic for four including fine tableware, linens, and serving essentials for food, wine, and coffee. $599 at time of publication.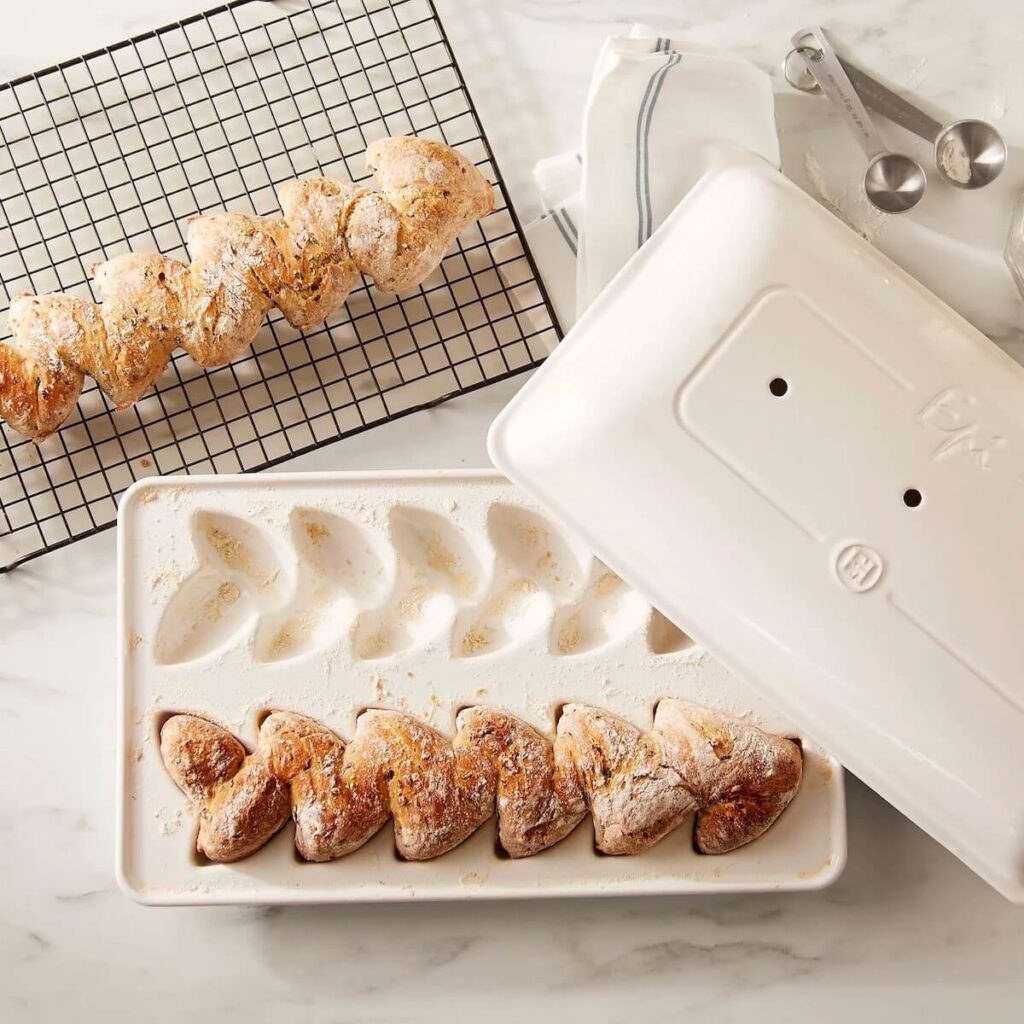 Wheat Stalk Baguette Mold: Homemade bread is delicious, but homemade bread taking the shape of elegant wheat stalks is show-stopping. Your chic entertainer will love jazzing-up their homemade bread with this traditionally crafted Emile Henry Pain d'Epi pan made from Burgundian clay. $99 at time of publication.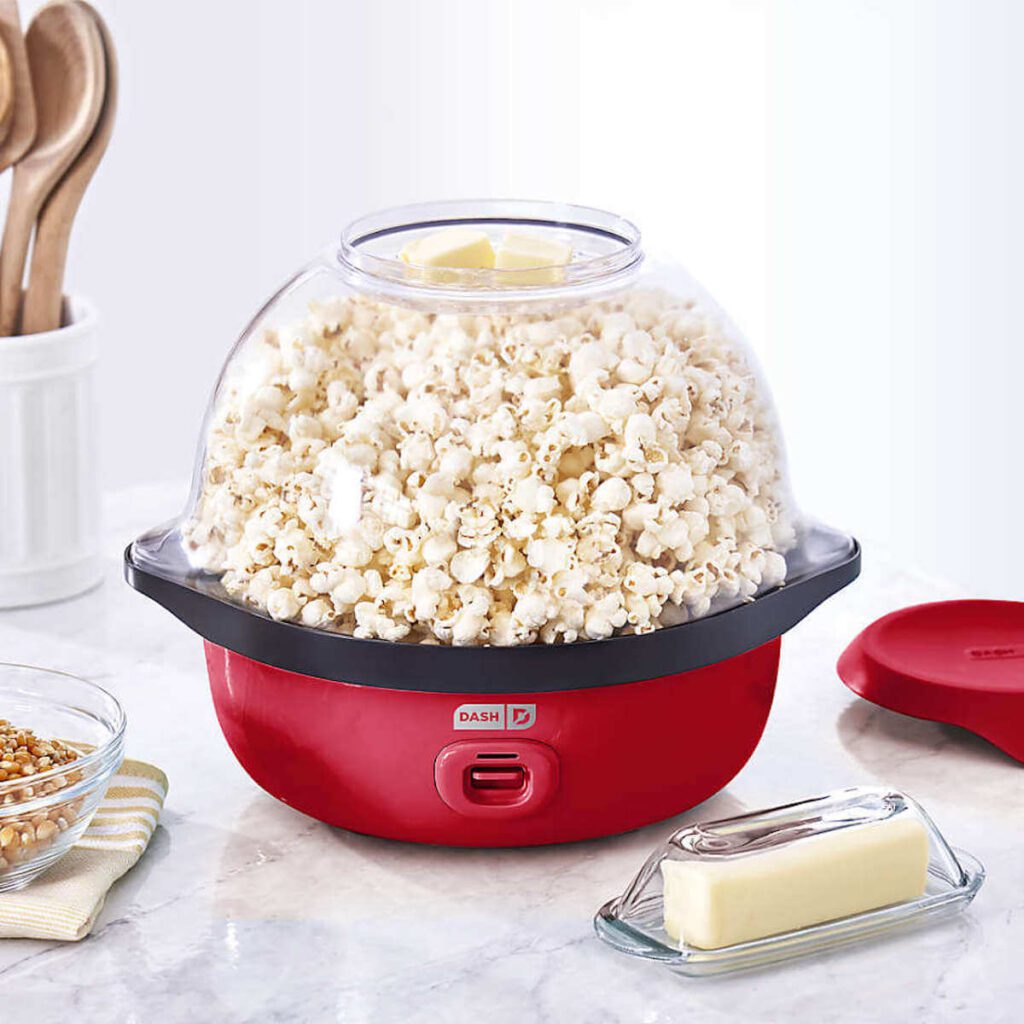 Popcorn Maker: As any entertaining foodie knows, no movie or game night is complete without a steaming bowl of fresh popcorn! Use this Dash popcorn popper to whip-up 6 quarts of movie-theater-style popcorn in minutes to really make the next gathering POP. $34 at time of publication.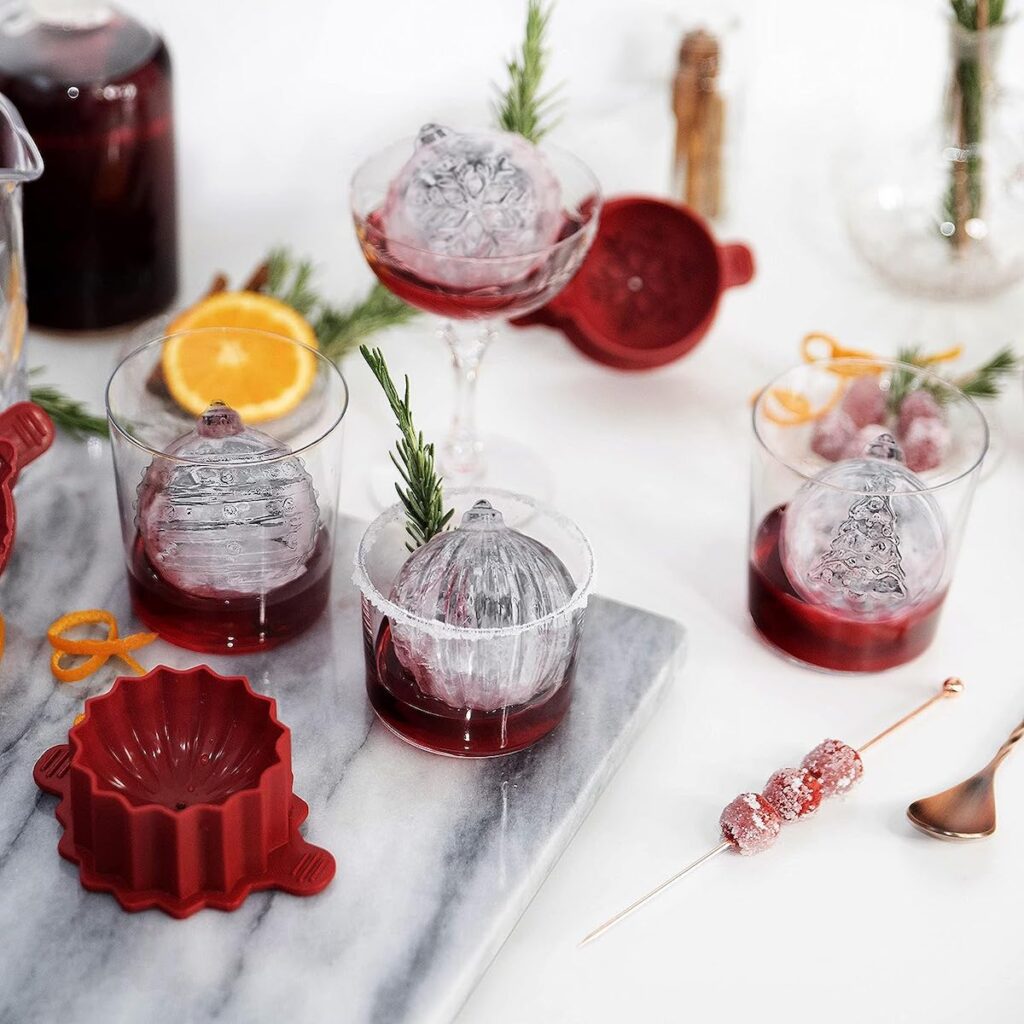 Ornament Ice Molds: Embellish holiday beverages with slow-melting ice cubes that replicate the beauty of glass ornaments. The Williams-Sonoma set of four brings seasonal cheer to each sip and makes a great gift! $25 at time of publication.
For the true party animal
For a party host, holiday gifts need to match their zest for celebration. These games and activities cater to their love for lively nights, ensuring their parties are unforgettable and endlessly entertaining.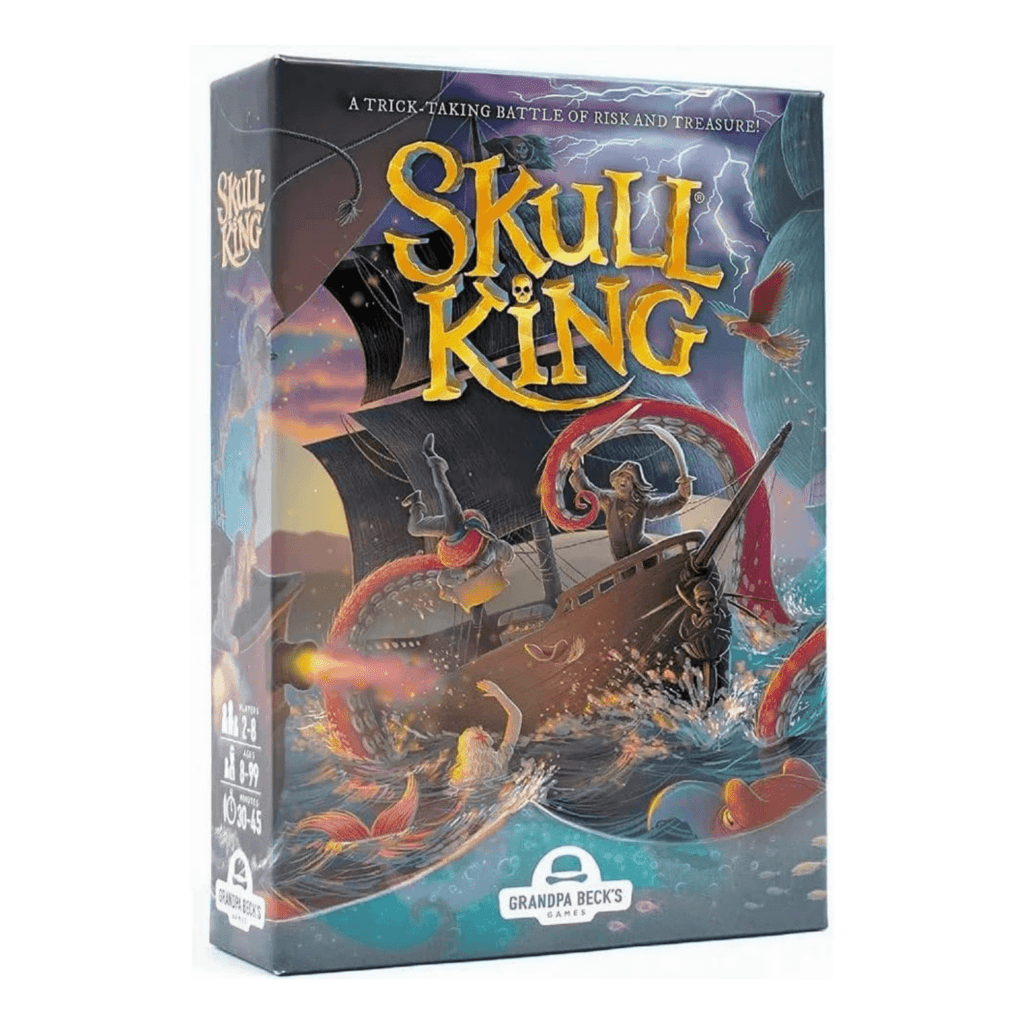 Skull King: With over one million games sold, Grandpa Beck's Games brings fun for all ages! Inspired by the games they played with their children (and growing number of grandchildren!), this grandparent duo combines their passion for family time with a love of games. Skull King is one of my favorites out of the Grandpa Beck collection – whether you are 7 or 107, it is quick to learn and fun to play! $16 at time of publication.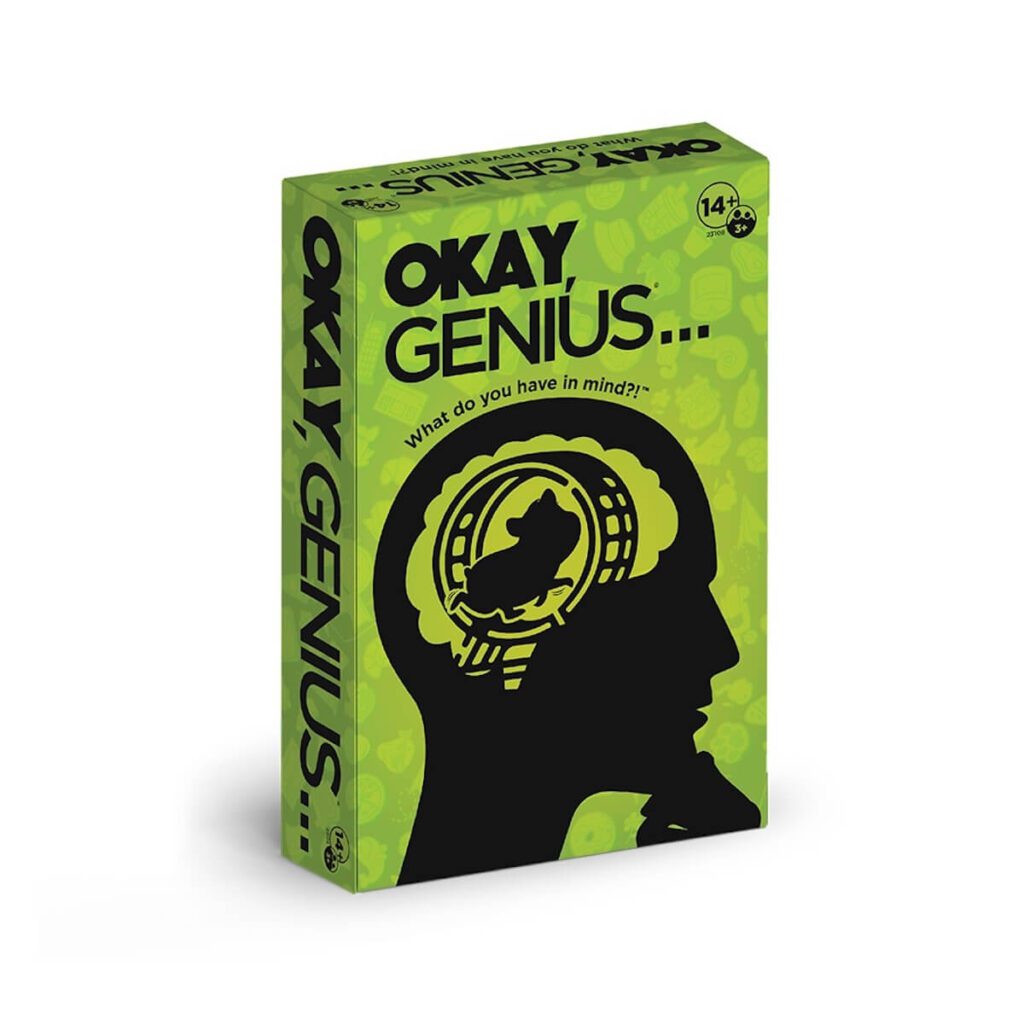 Okay, Genius: Show off "correct" opinions on ridiculous topics and prove you're the true Genius! When faced with a question like "How many spoons make a respectable spoon collection?", the only answer that matters is Genius. All the other players try and guess what the current Genius would answer. The closest guess to theirs wins the point! Don't worry—everyone gets a chance to be the Genius! $15 at time of publication.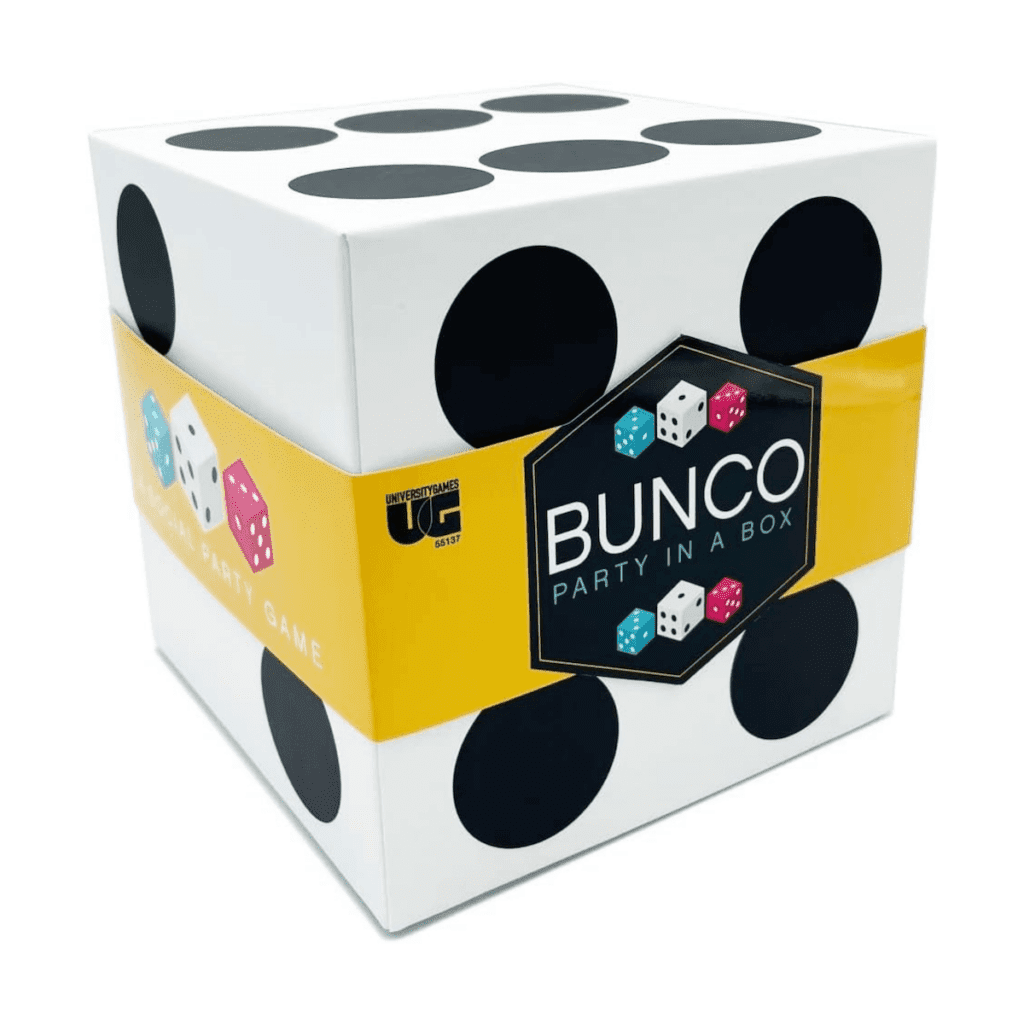 Bunco Party in a Box: Bunco is the perfect party game to bring to game night, bachelorette parties, and more. Just add conversation, lots of laughs, and maybe a couple of beverages and the Bunco party game will do the rest! $15 at time of publication.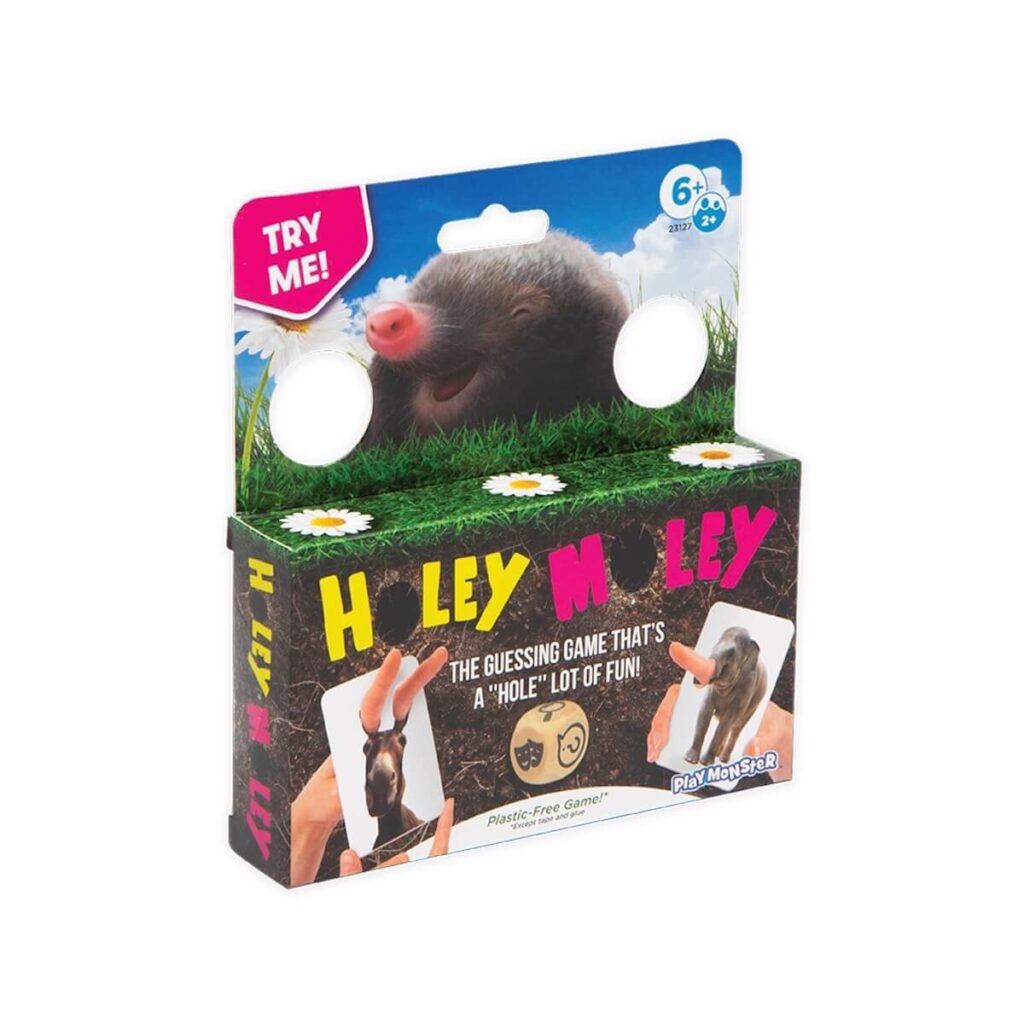 Holey Moley: Have a "hole" lot of crazy fun with Holey Moley! Put your fingers through the card holes—Don't look at what it is!—roll the die, and start asking other players questions to find out what you are or what you're holding! Ask questions, get hints, and try to act out your card to get closer to figuring out your card. This game is sure to be a hit with littles and adults alike! $12 at time of publication.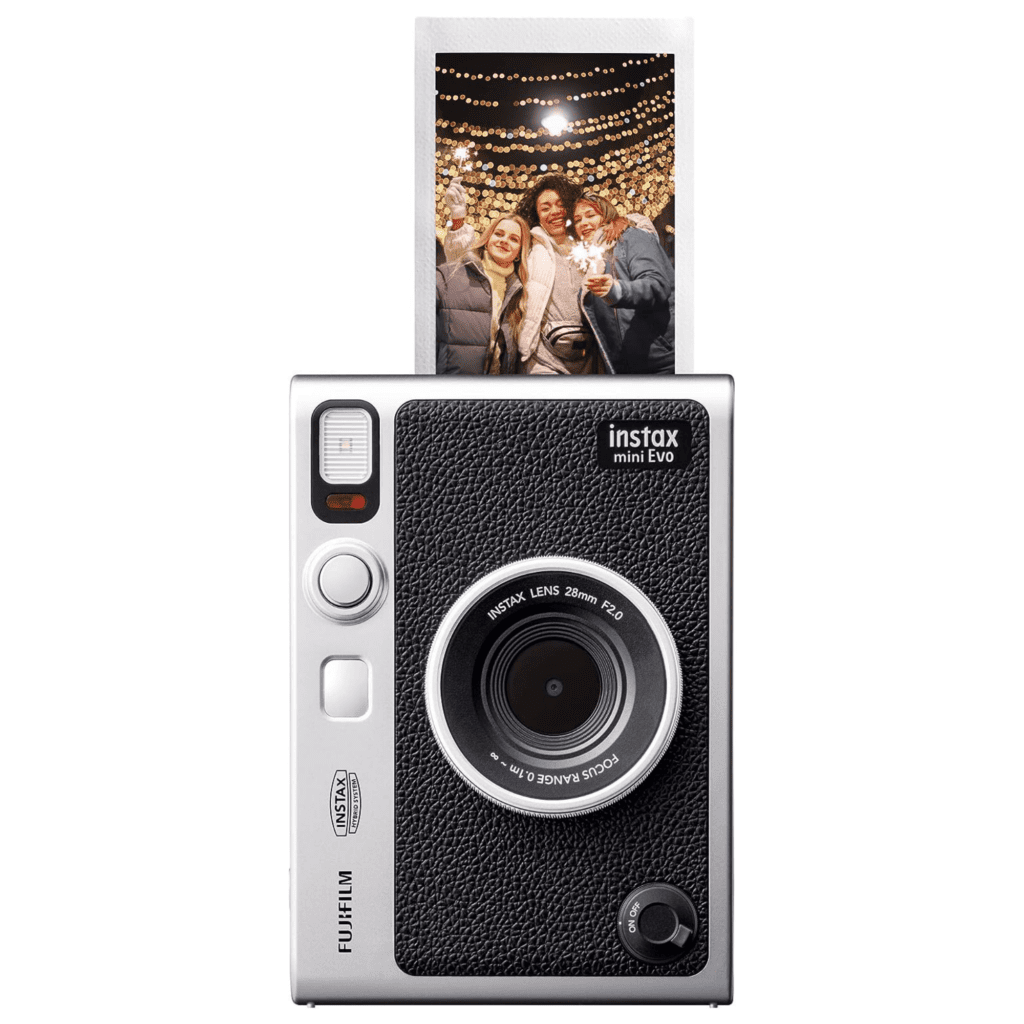 Fujifilm Instax Camera: This instant-print camera not only captures memories made with friends and family, but it acts as a main entertainment piece for the night! Let everyone take a turn capturing those special moments. $199 at time of publication.
Gifts for hosts that create atmosphere
For the entertainer who loves to set the mood and create the right atmosphere, these gifts make a home and kitchen inviting. Speakers to set the mood, beautiful plants for all spaces, and the right soap in the bathroom create a welcoming place that guests will enjoy.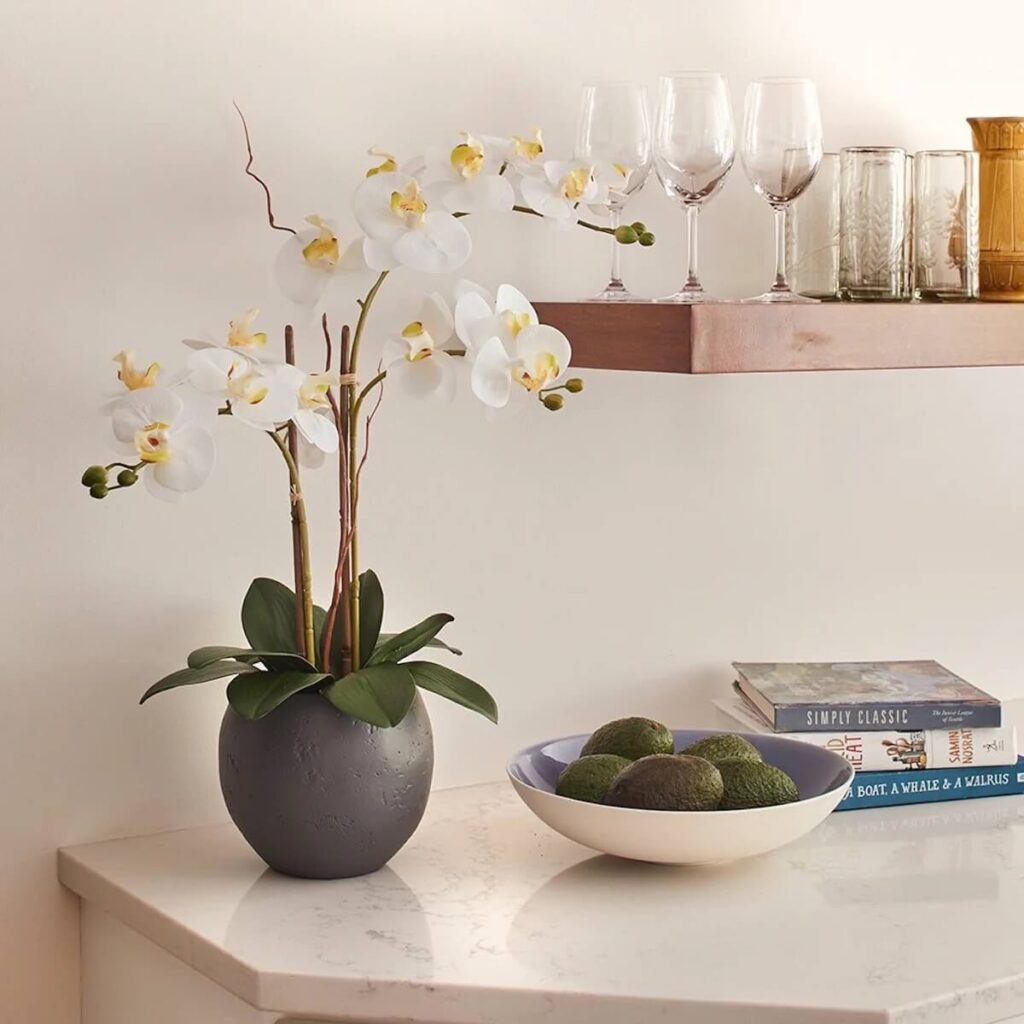 CG Hunter Faux Plants: Gift your busy entertainer beautiful kitchen blooms with zero upkeep. This premium indoor orchid flower display is 25-inches tall with foliage that lasts forever. CG Hunter's line of faux plants truly creates an inviting space in a home or kitchen. Check out their other gift-able pieces like a small, blooming olive tree. Orchid $129 at time of publication.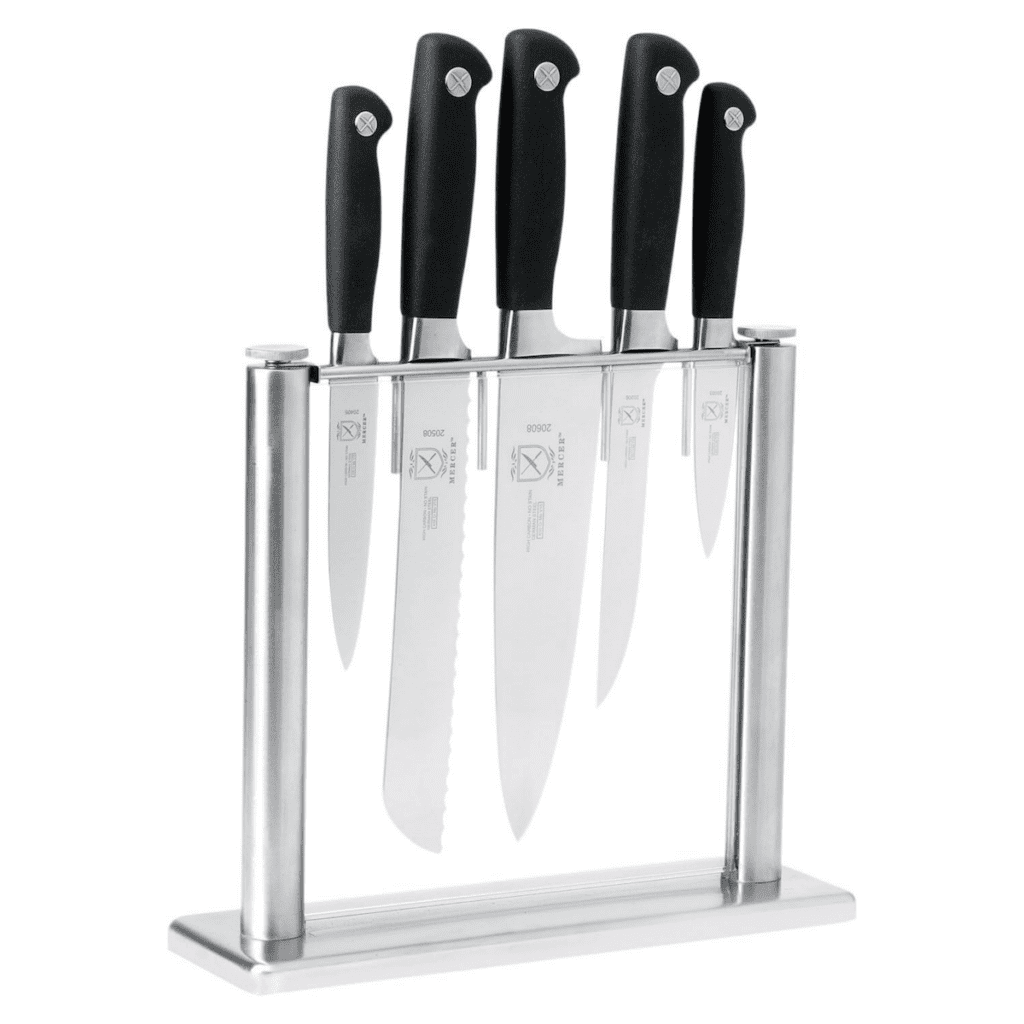 Chic Knife Block Set: Your entertainer not only wants kitchen tools to do their job (and do them well!) but to look good while doing it. They will swoon over this artfully crafted Mercer Culinary knife block set, where functionality intersects beauty. $129 at time of publication.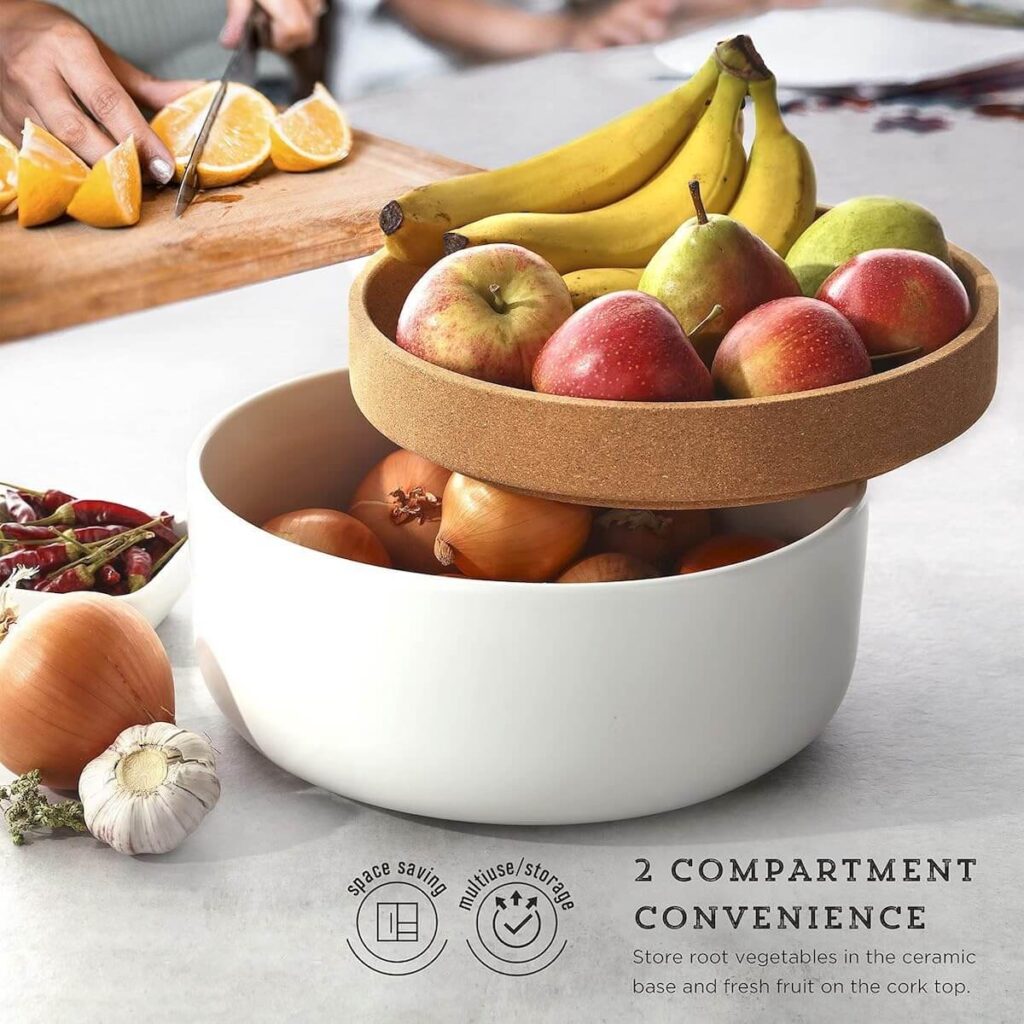 Kamenstein Ceramic and Cork Bowl: Out with the countertop clutter! This beautiful bowl keeps onions and garlic neatly in the base (with a hole for airflow) and fruit on top. It's the perfect way to keep kitchens tidy for parties. It looks amazing on the kitchen counter, and the cork even deters fruit flies! More colors available. $99 at time of publication.
Pembrooke Cocktail Set: Entertainers wear many hats, and one of them is often "bartender." Whether their bar is a mainstay for entertaining or just an eye-catching accent to decor, this set will anchor their cocktail glassware with the essentials. $164 at time of publication.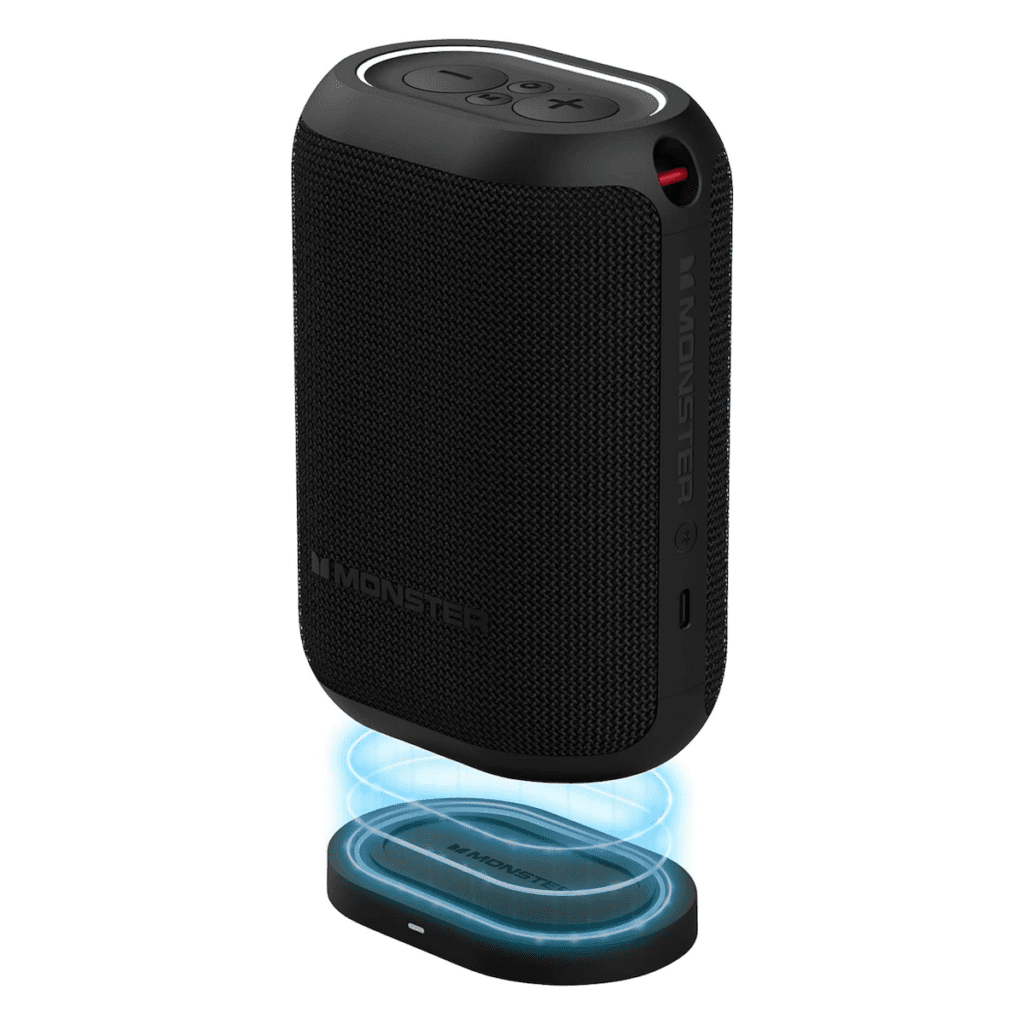 Monster DNA One Speaker: Nothing sets the mood for an intimate gathering with friends or large house party like music! This wireless, small speaker provides a portable but immersive sound experience to elevate any entertaining setting. $109 at time of publication.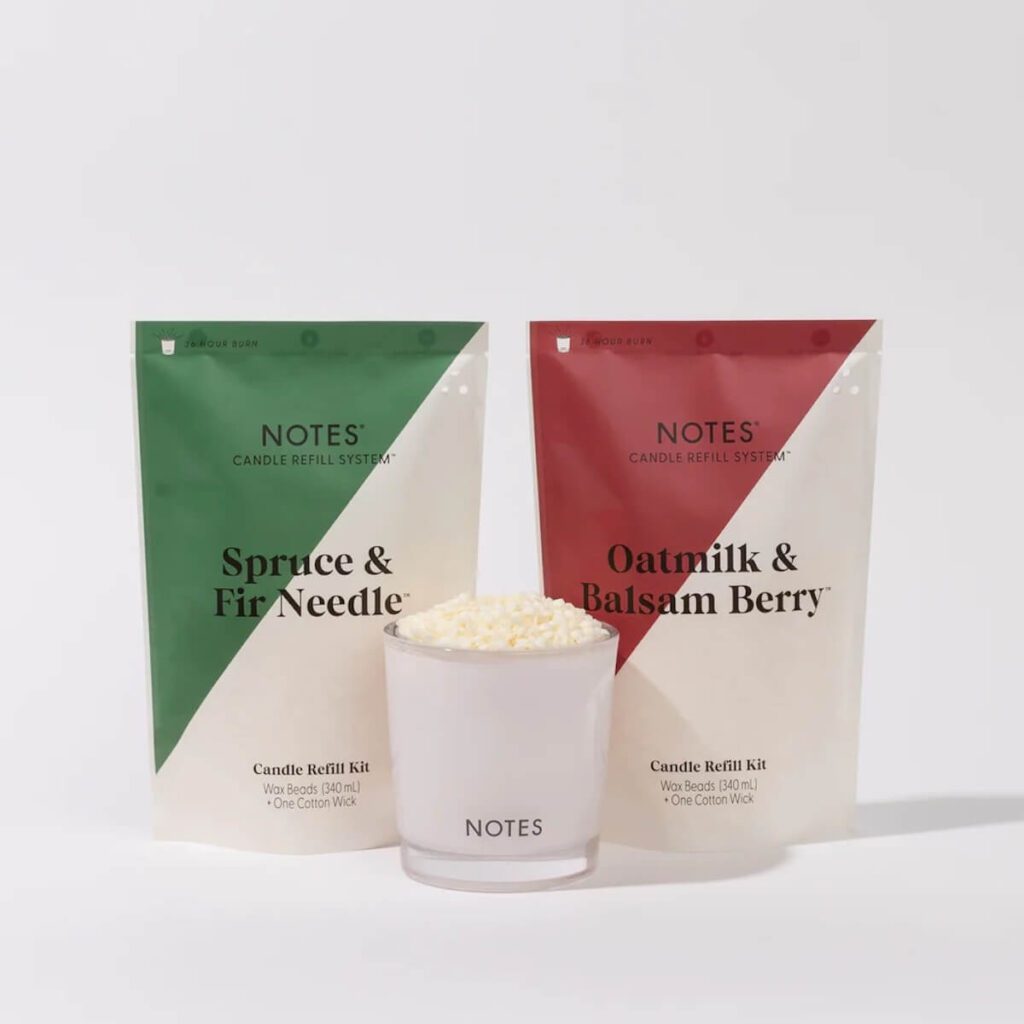 Notes Candle Scents: Candles are every entertainer's best friend. Your entertainer likely burns through them like clockwork! We are currently obsessed with this brand making the first of their kind refillable candles that you can use again and again. $54 at time of publication.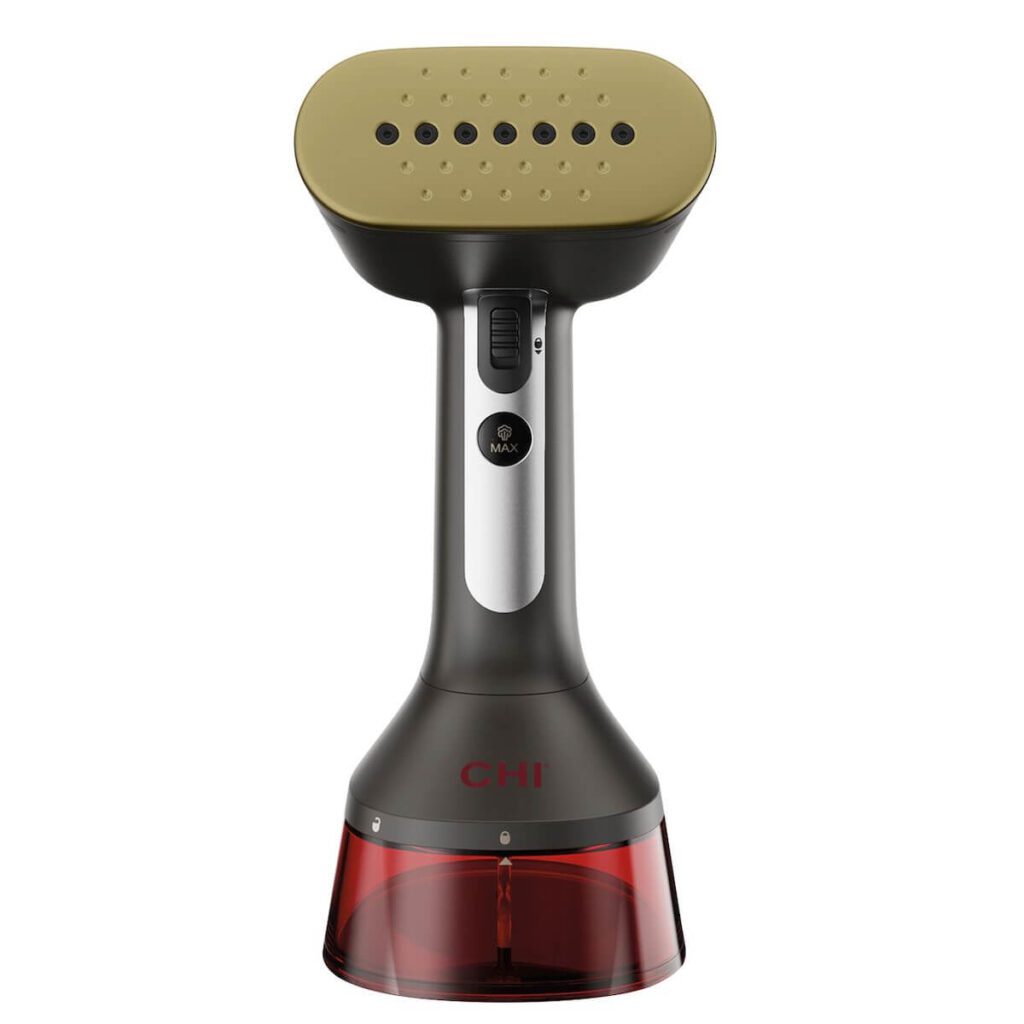 CHI Handheld Garment Steamer: A handheld garment steamer IS an entertainer necessity. Entertaining is all in the details, and this nifty tool will make sure everything is, quite literally, seamless. Steam the night's outfit, and even table linens to make gathering a success. $54 at time of publication.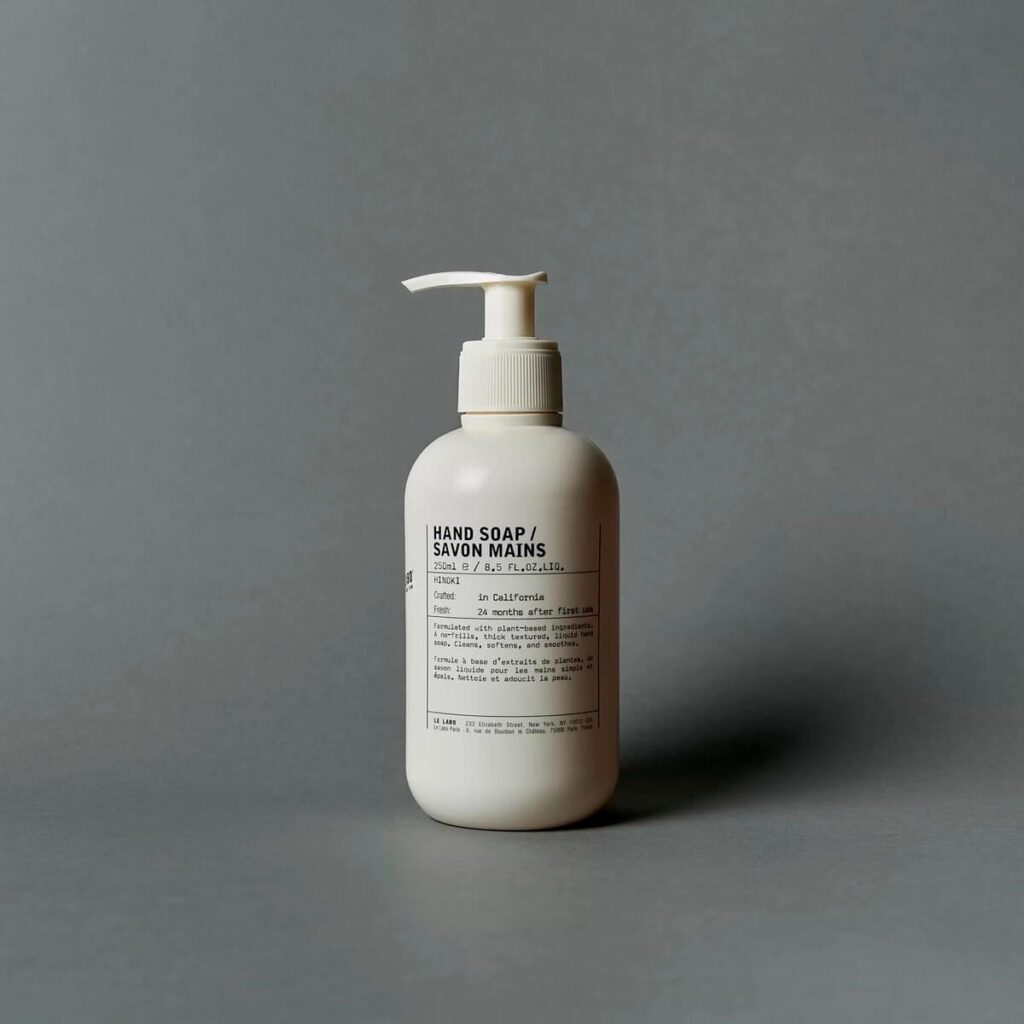 Fancy Hand Soap: Le Labo's trendy and chic hand soap is swoon-worthy. Hosts can pull this out whenever guests come over. The suave design and heavenly, inviting aroma will keep things clean and inviting! $46 at time of publication.
Gifts for entertainers with style
Entertainers who relish serving food in style will adore holiday gifts tailored to their culinary passion. These gifts not only enhance their presentation skills but also infuse their gatherings with sophistication and flavor, making each occasion a gastronomic delight.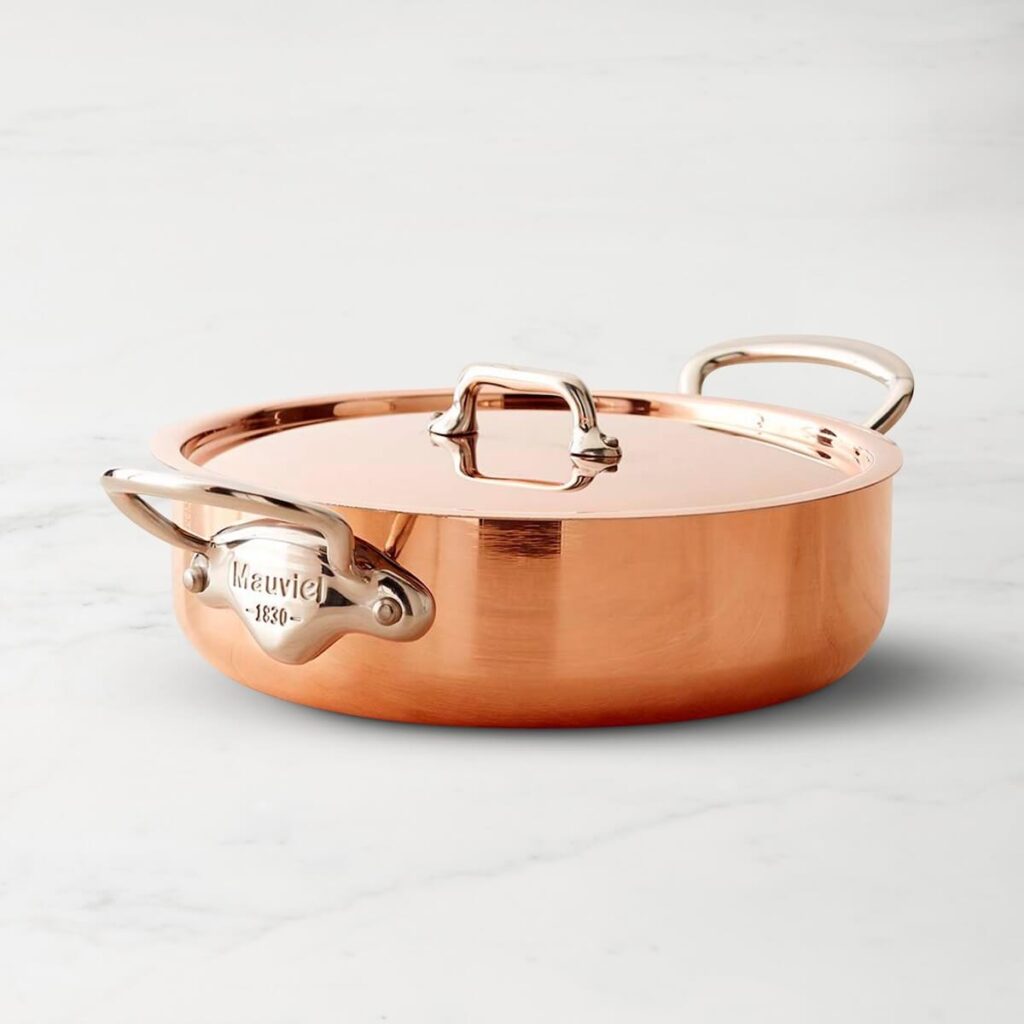 Mauviel Copper Rondeau: This stunning rondeau is crafted with a beautiful copper exterior and aluminum core. Not only does it conduct heat effectively to cook a delicious dinner, but its beautiful design effortlessly transfers from kitchen to tabletop to make a stunning presentation. $440 at time of publication.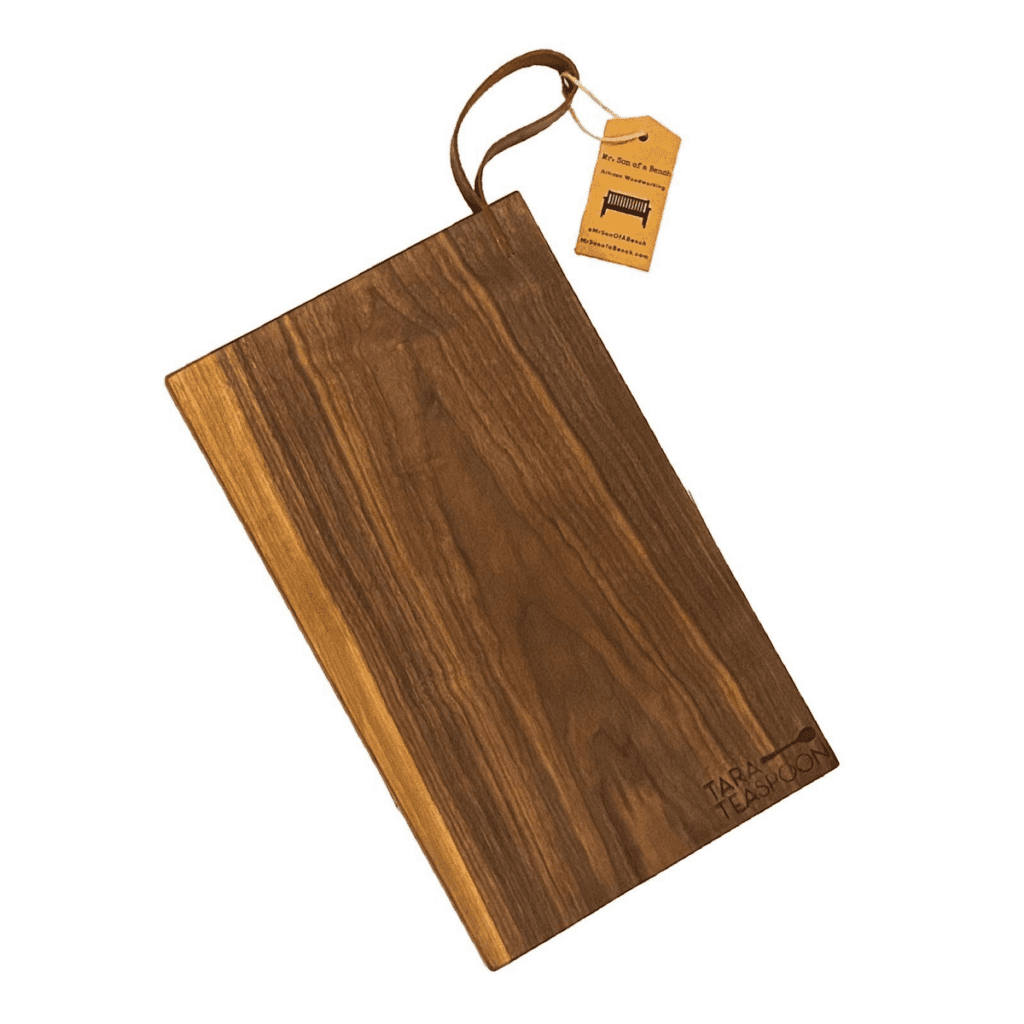 Tara Teaspoon Artisan Cutting Board: Spoil your entertainer with these one-of-a-kind artisan hardwood and leather cutting boards made by Mr. Son of a Bench. Each one is hand crafted from beautiful hardwood, and stamped with the chic Tara Teaspoon logo. A thick leather handle makes it beautiful to display and use as a serving piece for snack and charcuterie boards. No two are the same, but all are stunning. $109 at time of publication.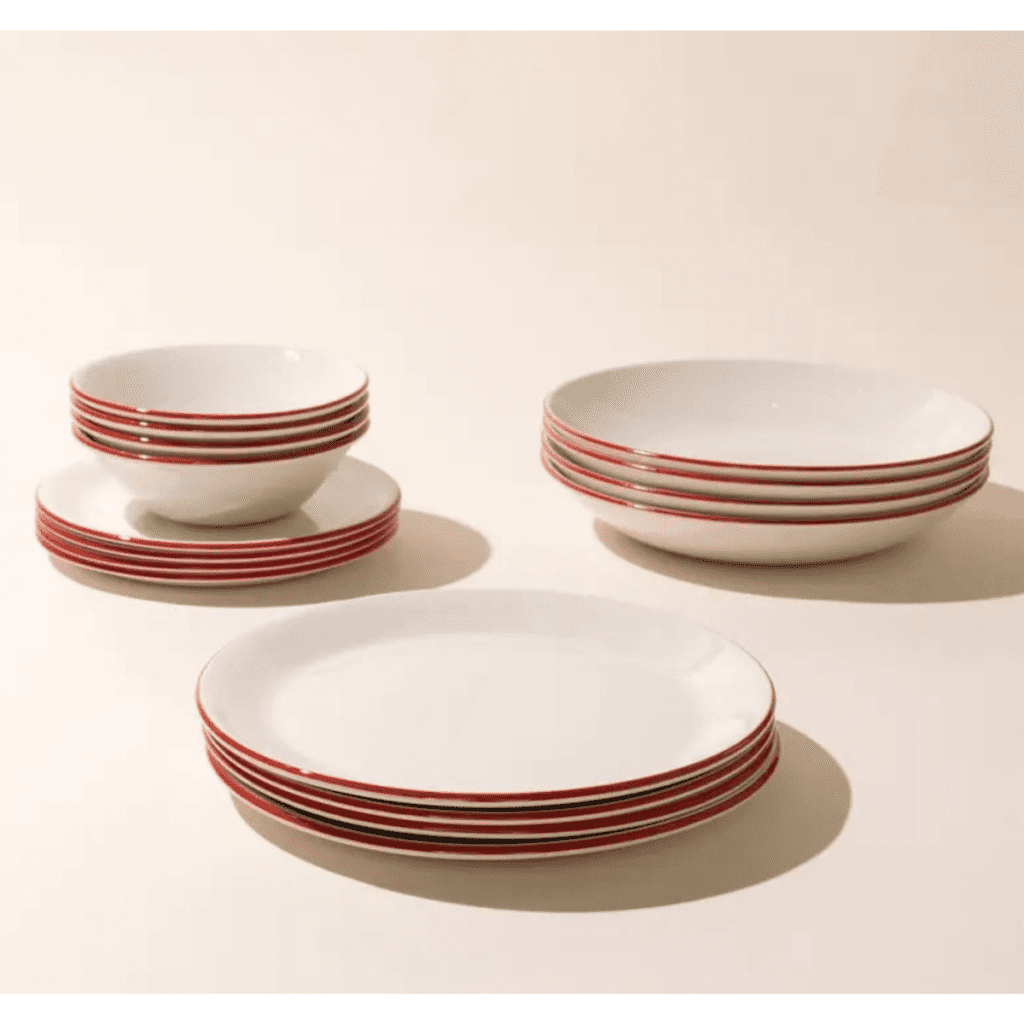 Bistro Tabletop Set: Made In's tabletop dish set blends European craftsmanship with the sophistication of fine dining. Stain resistant, scratch-proof, and microwave and dishwasher safe, each piece looks as elegant on its 100th meal as it did on the first. $339 at time of publication.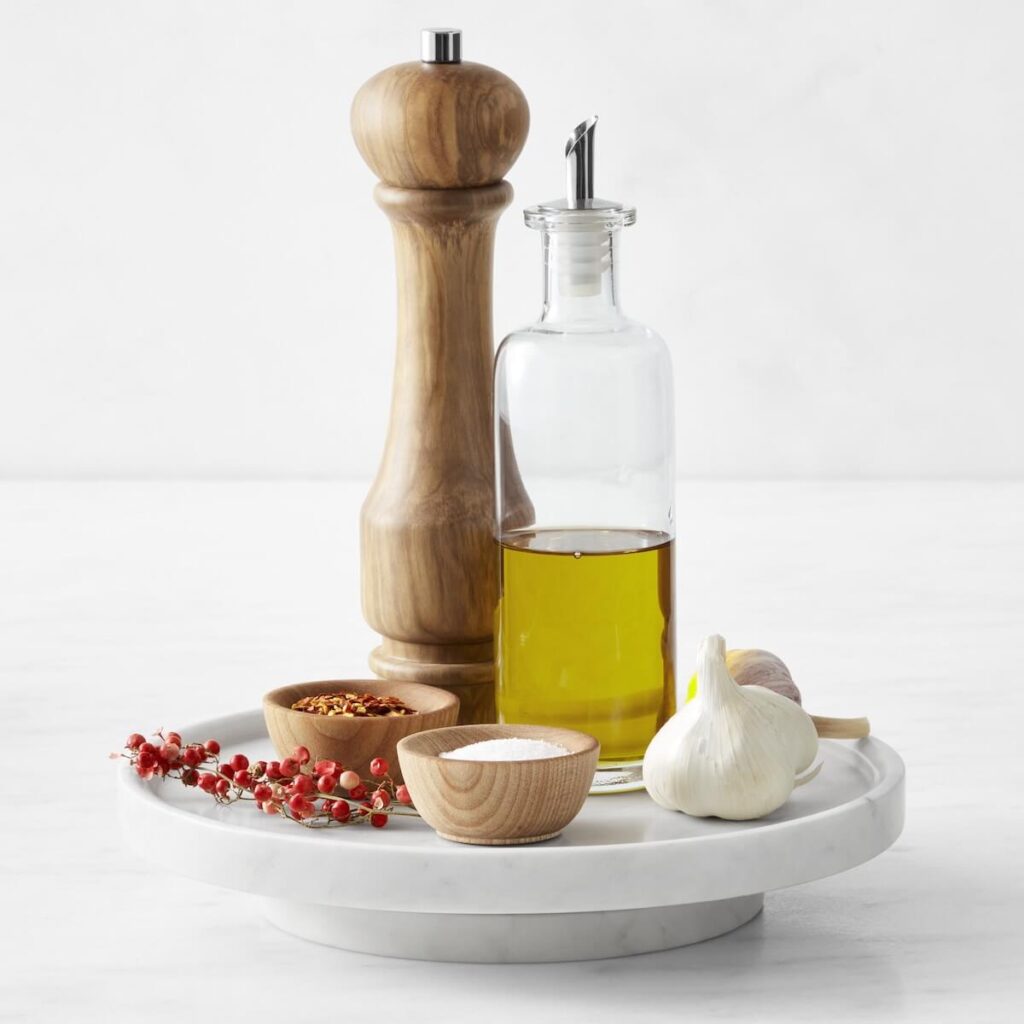 Marble Lazy Susan: With its cool touch and natural elegance, Williams-Sonoma's white marble lazy Susan makes a stunning presentation at the table. Ideal for serving assorted cheeses, condiments, cocktail garnishes, and more! $59 at time of publication.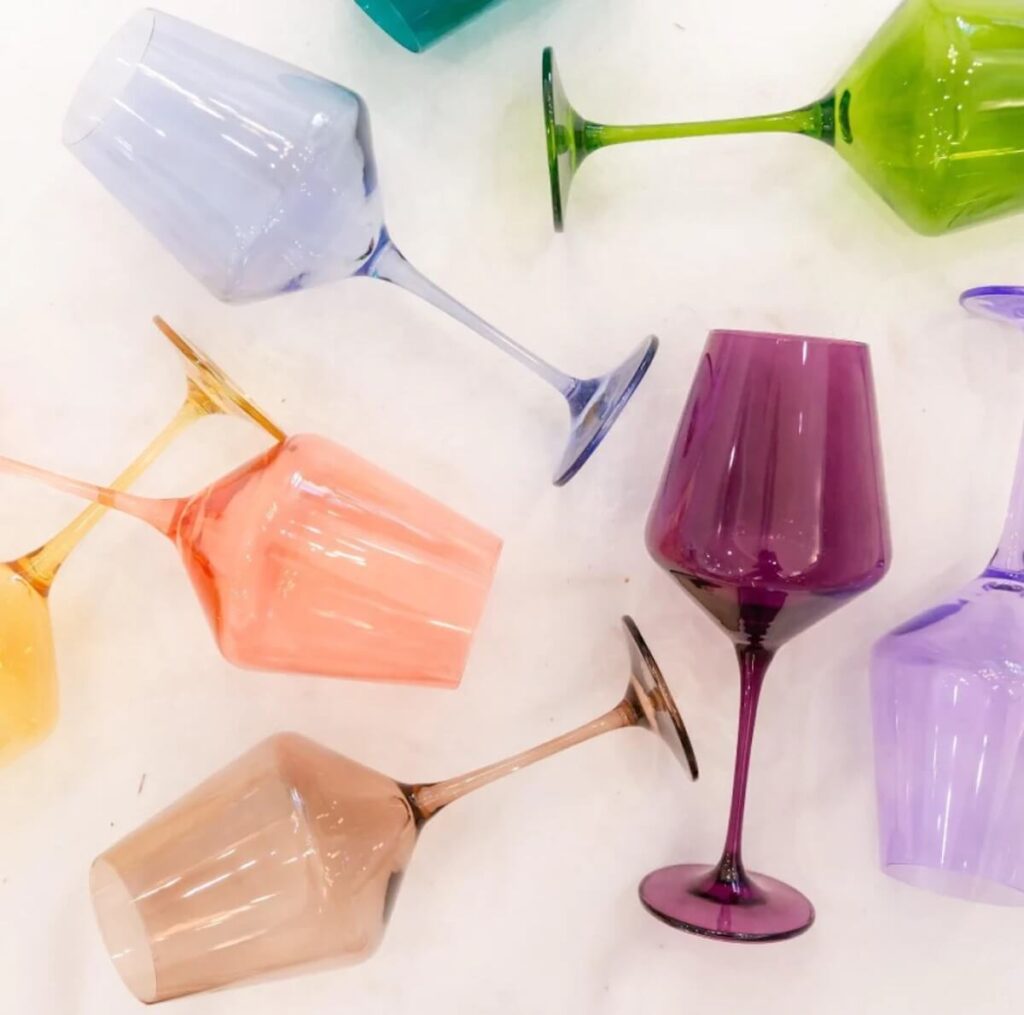 Colored Wine Stemware Set Of 6: Estelle creates hand-blown colored glass made by glass artisans in Poland. Hand pick your favorite colors in this set. They are sure to be the jewels of your entertainer's table! $195 at time of publication.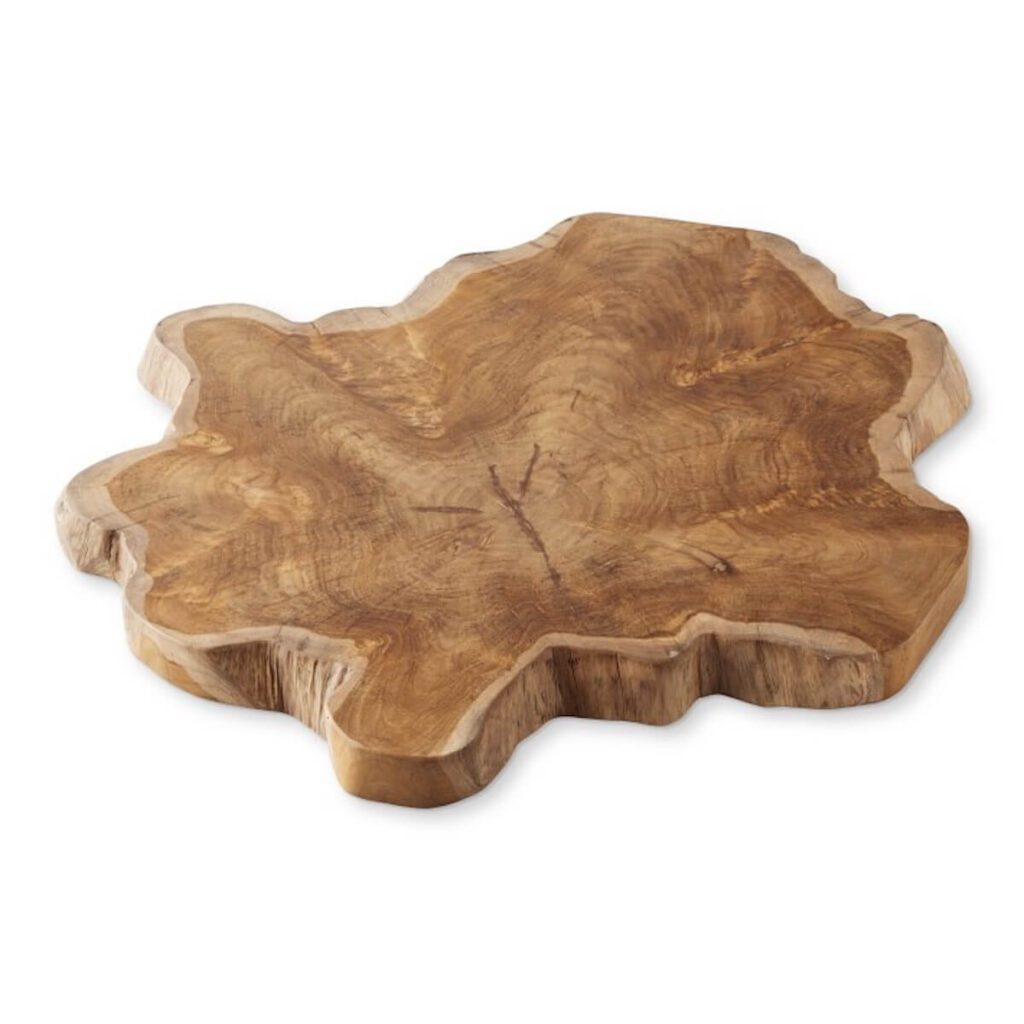 Teak Cheese Board: This organic teak cheese board creates a stunning presentation for appetizers, cheese, and charcuterie boards. Artisans carve, sand and finish each board while preserving its original shape, rendering each a unique work of art. $129 at time of publication.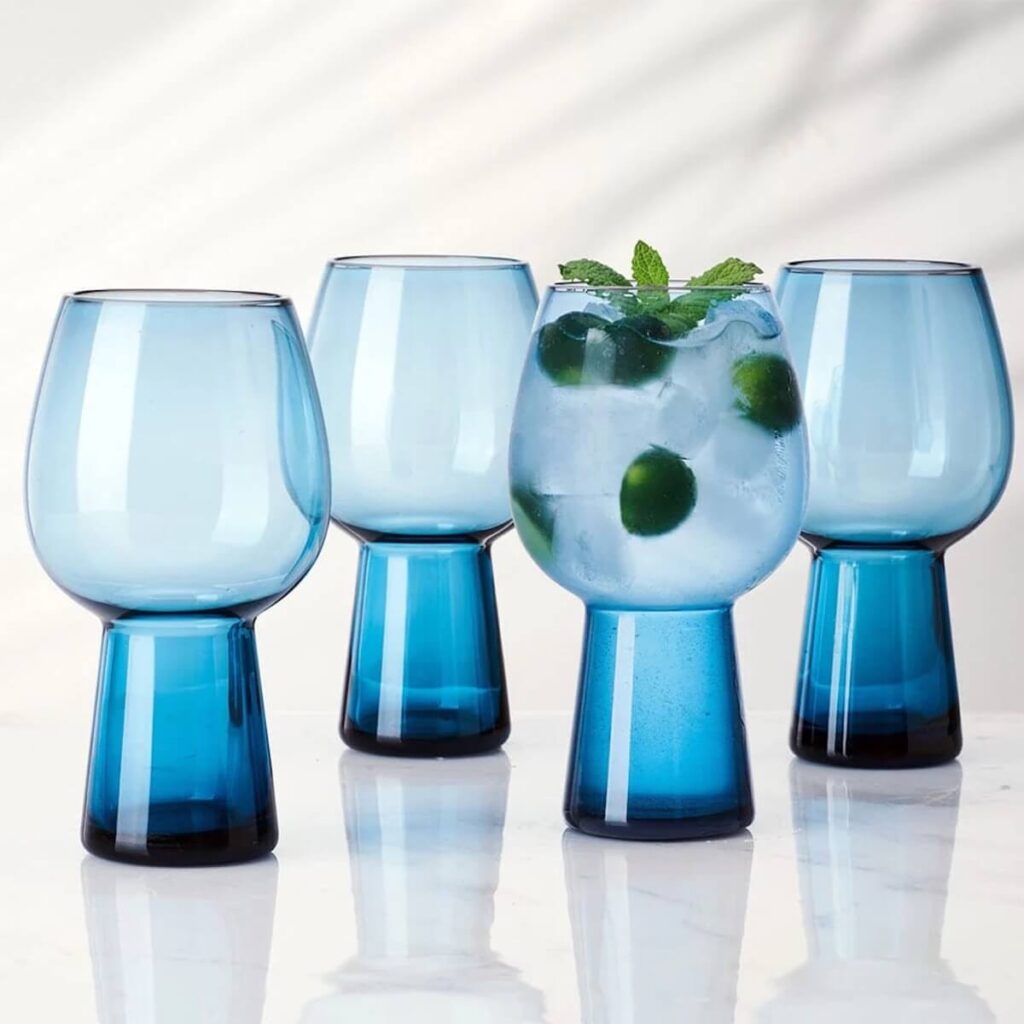 Mikasa Phoebe Colored Drinkware: Jazz-up your entertainer's glassware collection with this beautifully colored Mikasa Phoebe set. Toast-worthy gatherings require gorgeous glassware! $50 at time of publication.
Food stocking stuffers for hosts
For avid entertainers, food-themed stocking stuffers bring joy to the table. These charming treats ensure their entertaining endeavors are always infused with flavor and creativity.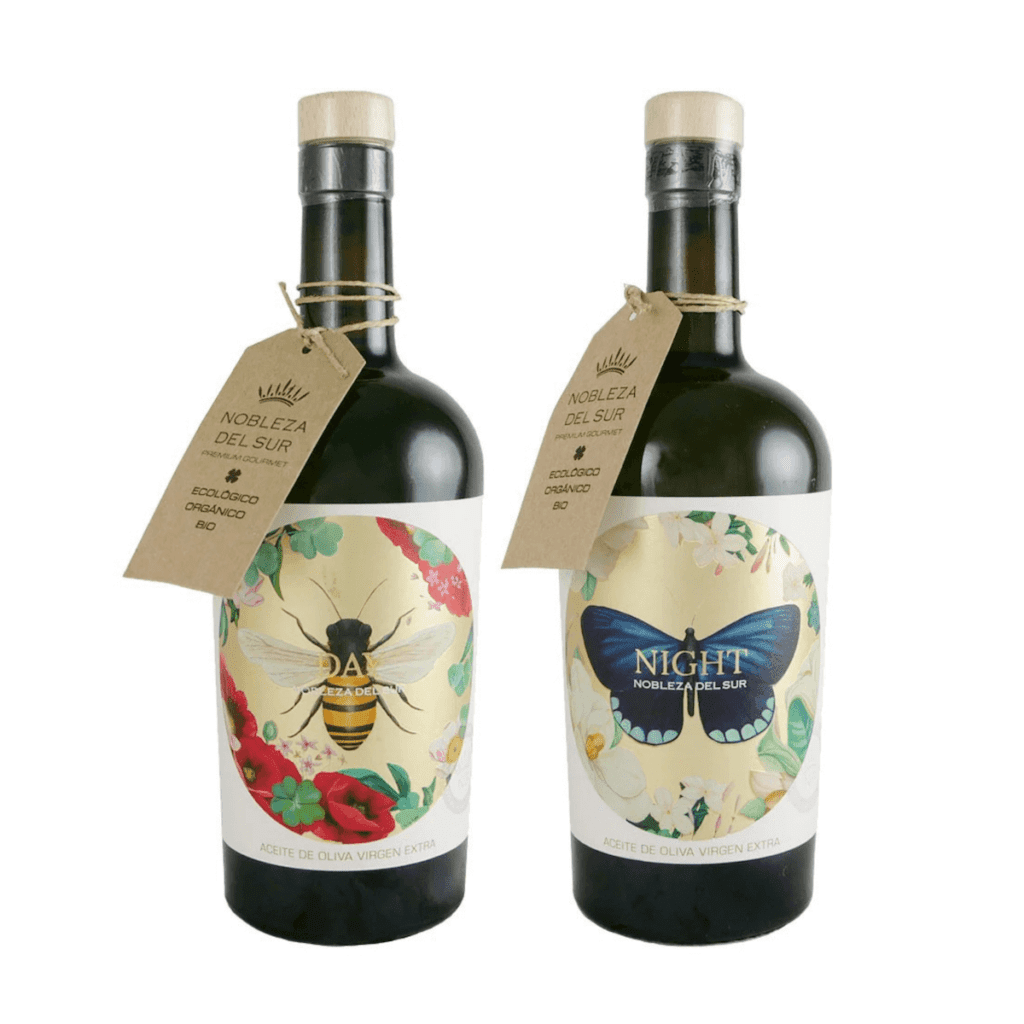 Day & Night Olive Oil: Bring your gatherings from day to night with olive oil lover's Day & Night Olive Oil pair, harvest on a private family estate in Andalusia, Spain. The day-time oil provides fruity, green, herbaceous notes with aromas of banana and apply peel. It has a fresh taste with a moderately spicy finish. In contrast, their night time oil reads fruity and sweet with aromas reminiscent of many different plants coexisting in their olive groves. $56 at time of publication.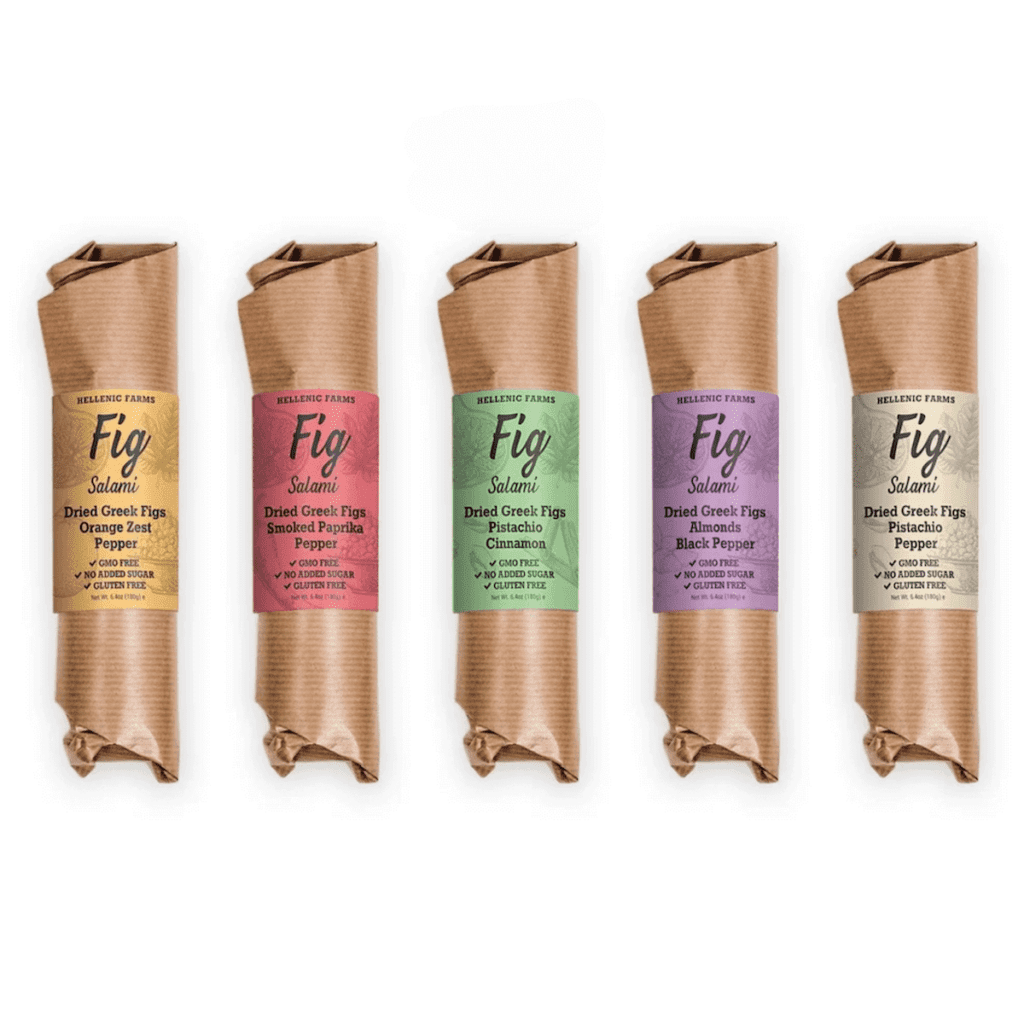 Fig "Salami" Logs: Hellenic Farm Fig Logs are the perfect way to spoil guests. Their collection of 100% plant-based fig salamis are made from premium figs, pepper or cinnamon, and dried fruits or nuts. These healthy snacks make for the perfect cheese companion on your platter. Find them sold individually on Amazon or in a set of five flavors here. $11 at time of publication.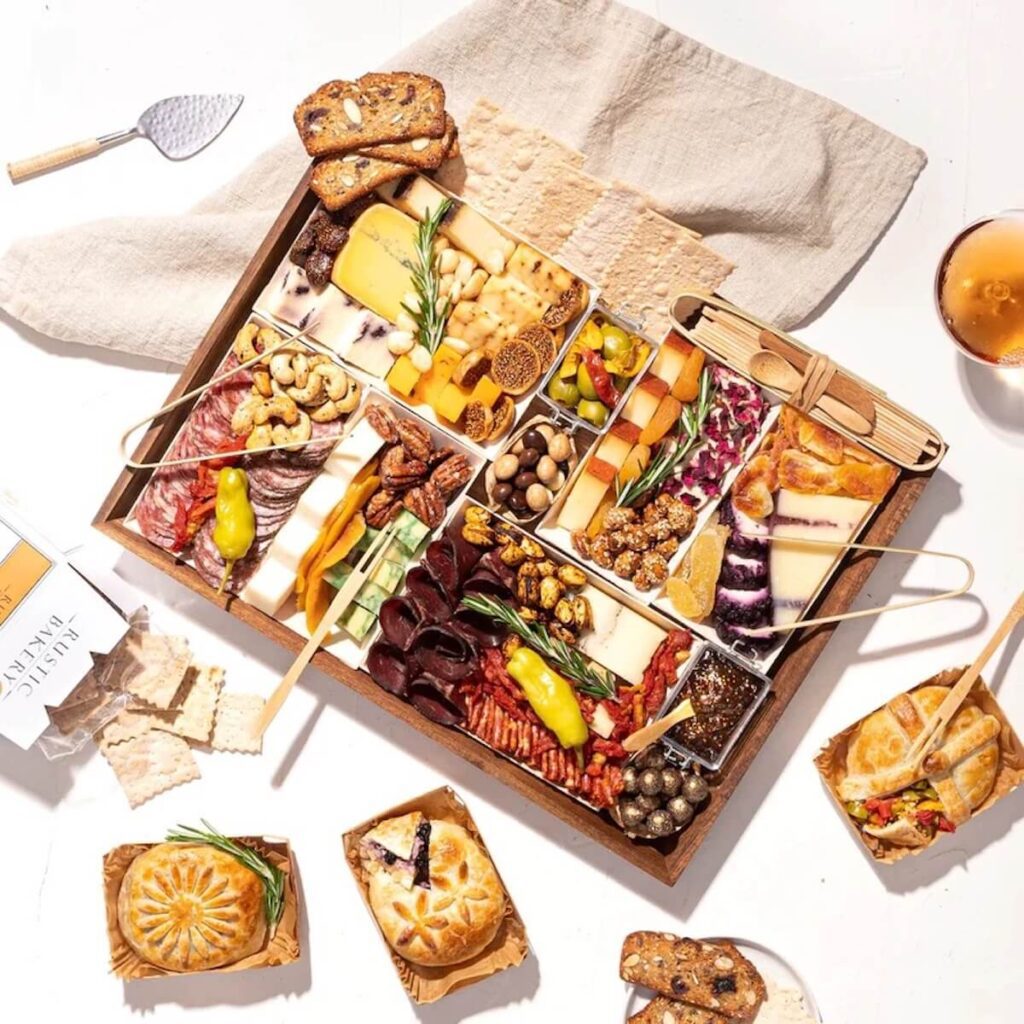 Giftable Charcuterie: As seen on Oprah's Favorite Things and Shark Tank, Boarderie flaunts a variety of cheese board selections perfecting for gifting and hosting on any occasion. The "boards" come fully arranged and prepared and just need unwrapping. What a time saver! You will never have to send a boring gift basket again! $129 to $299 at time of publication.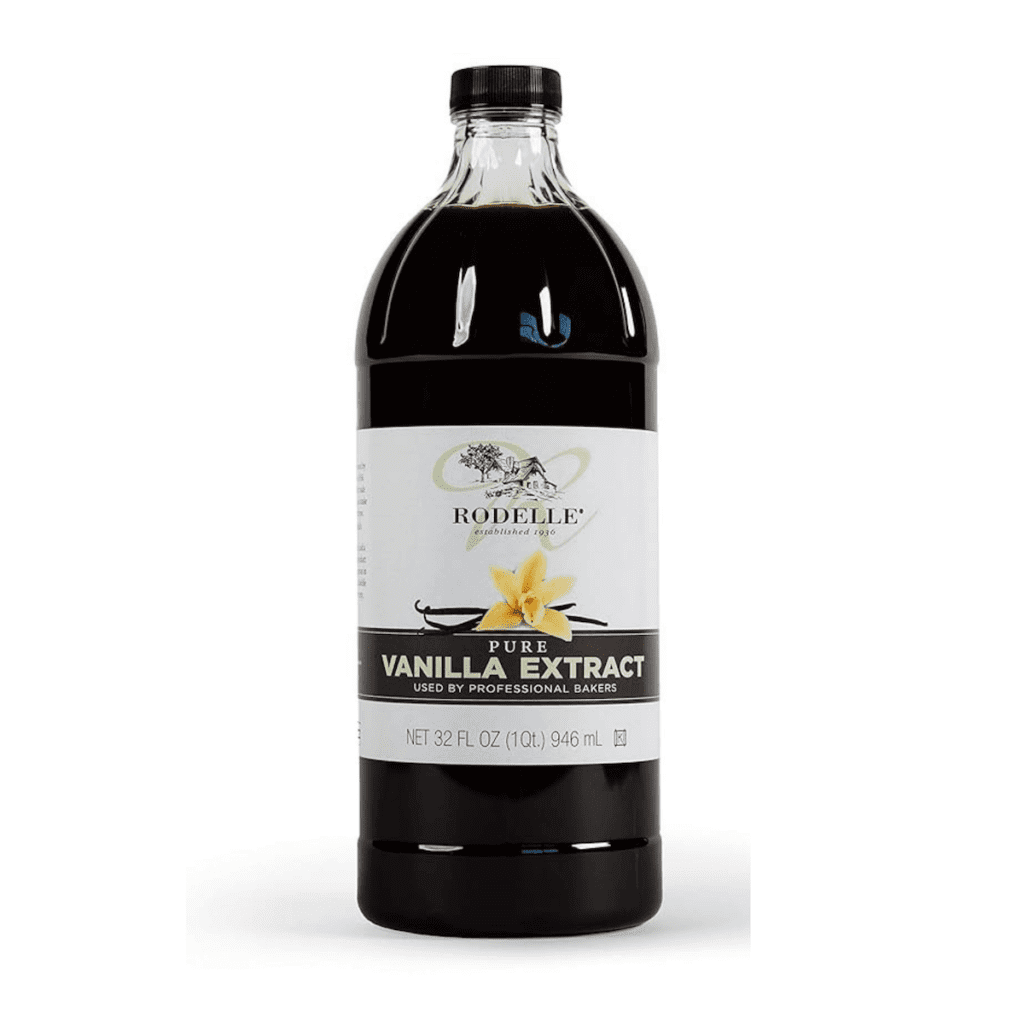 Rodelle Pure Vanilla Extract: This vanilla should be a mainstay in a cook's kitchen, and acts as a beautiful gift for people who like to bake for loved ones. Their vanilla extraction utilizes a highly advanced heat percolation process that ensures a deep and rich vanilla flavor, making s sweet treats sing! $38 at time of publication.
Cookbooks entertainers will love
For passionate entertainers, a curated selection of cookbooks adds flair to their culinary adventures. These cookbooks inspire hosts, ensuring their events are culinary triumphs.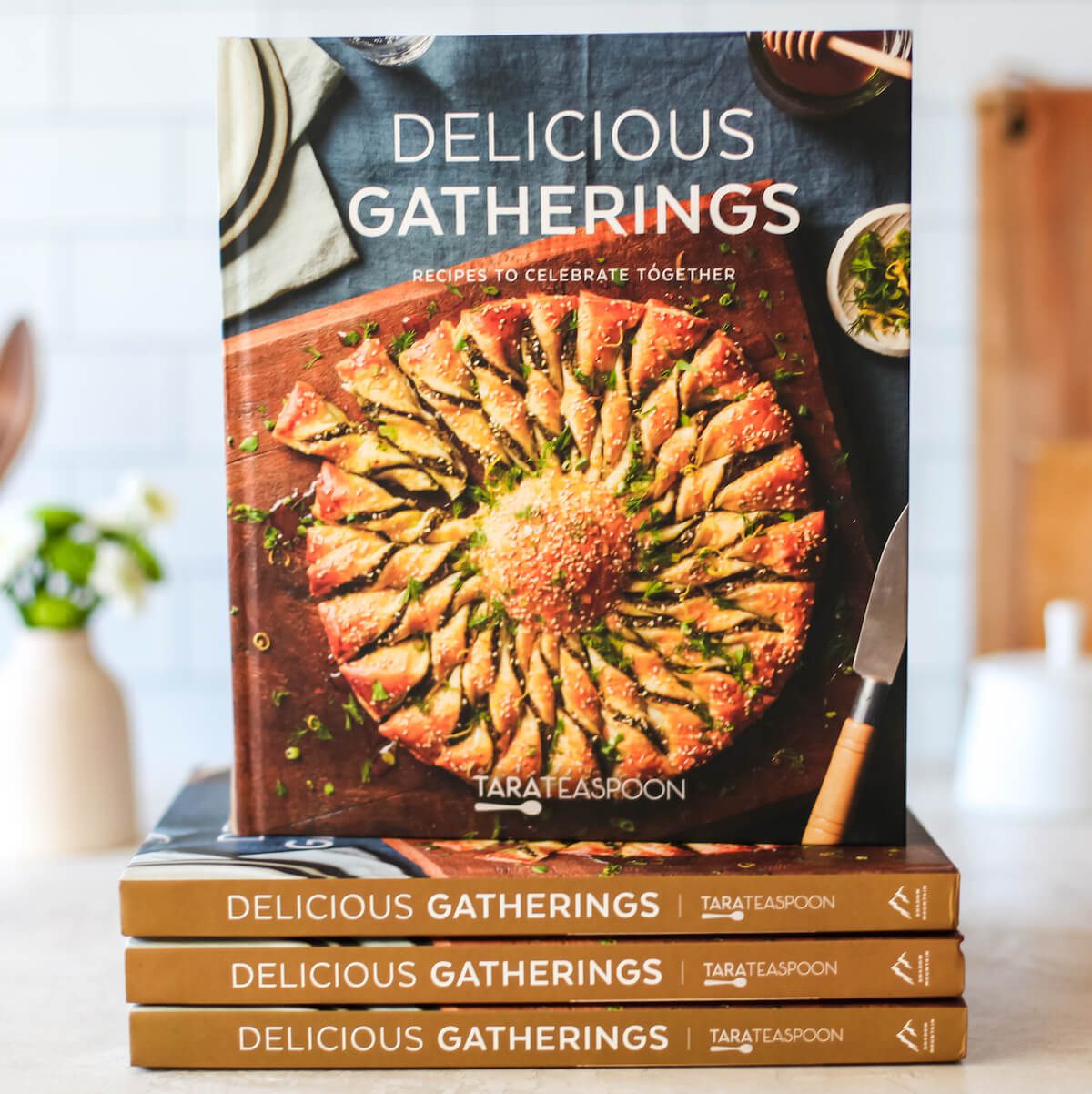 Delicious Gatherings by Tara Teaspoon: From Sunday suppers and weeknight family meals to elaborate buffets for bigger crowds and holiday celebrations, these recipes include delicious showstoppers and unique takes on comforting classics. Cooks can gather loved ones around savory recipes, including Spicy Maple Sweet Potatoes with Cinnamon Pepitas or the Ultimate Chili con Queso. Then bring on dessert with Chocolate Peanut Butter Puddle Cookies or Maple Hazelnut Pie. Get a signed copy directly from the author by ordering here before December 5, 2023, or an unsigned copy on Amazon. $37 at time of publication.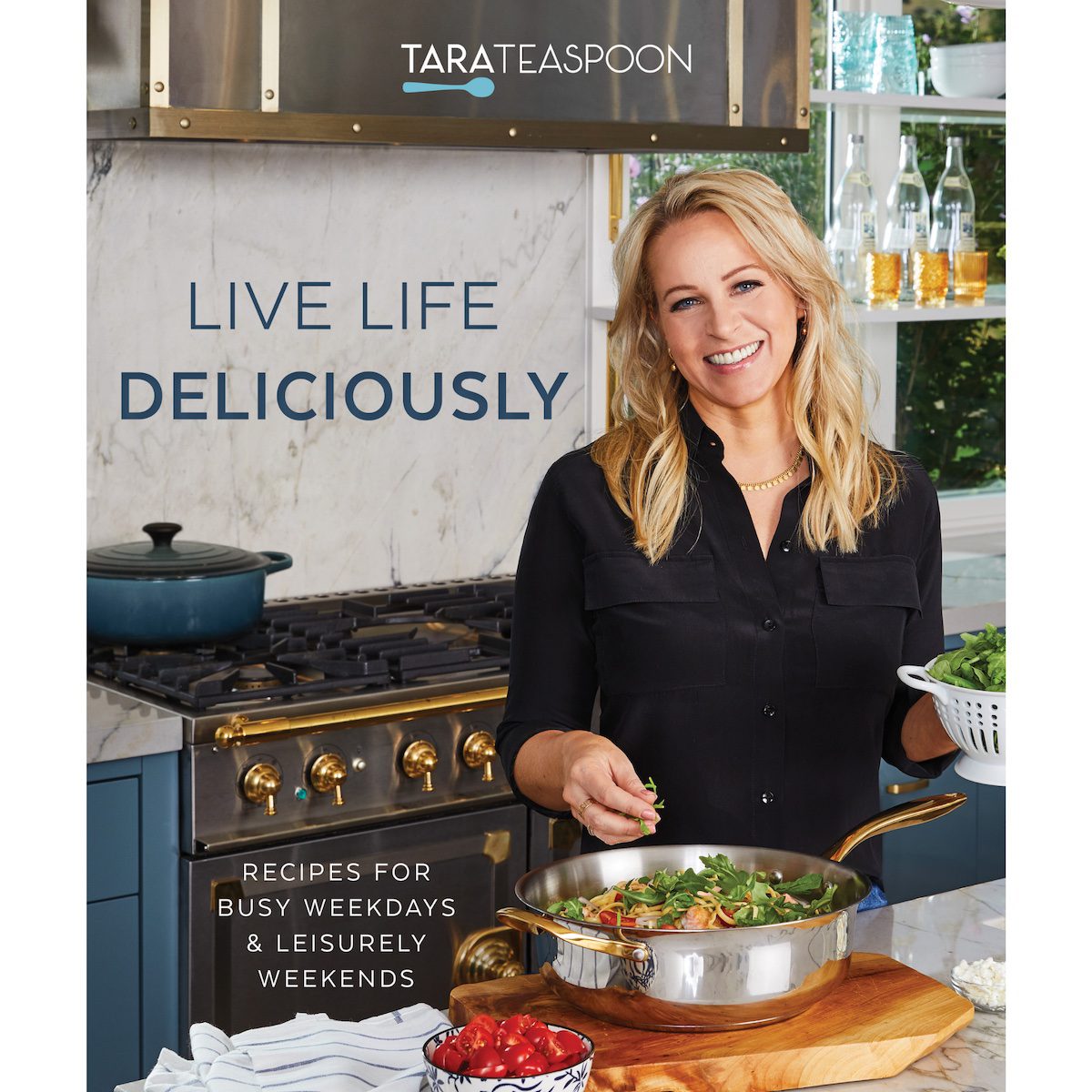 Live Life Deliciously by Tara Teaspoon: This incredibly popular cookbook includes more than 120 delicious showstopping recipes that are designed to impress. From leisurely weekend brunches spent over burrata cheese with grilled peaches and orange zest chimichurri to easy weeknight rice bowls with carrot-ginger dressing to a mouthwatering Italian crostata baked tart, Tara explains how to put together and master several special go-to dishes from the culinary capitals of the world to add to your repertoire. Get a signed copy directly from the author by ordering here before December 5, 2023, or an unsigned copy on Amazon. $37 at time of publication.
Company by Amy Thielen: Company will have you rethinking the way you entertain, throwing dinner parties that are less formal, more frequent, and as fun for the cook as for the guests. Preaching leniency, not-guilty pleasures, and the art of making it in advance, Amy soothes the most common party anxieties one by one. Her reflections on writing menus, produce shopping, and how to time a meal are novel but timeless. $28 at time of publication.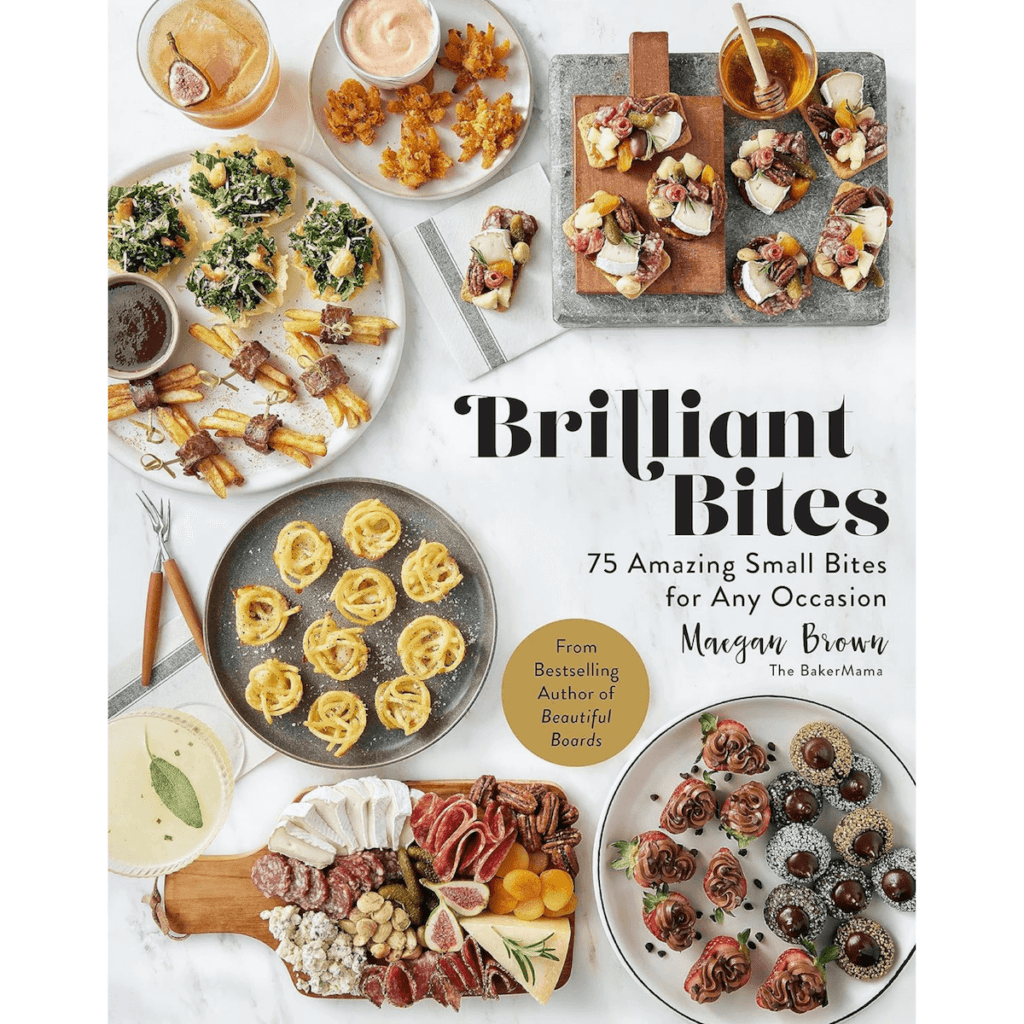 Brilliant Bites by Maegan Brown: WOW family and friends with miniature versions of all their favorite foods! In Brilliant Bites, Maegan Brown (aka The BakerMama), has created and curated visually exciting and deliciously enticing finger foods for parties and special occasions, breakfast and brunch, everyday snacks and meals, dessert, and her specialty—holiday-themed bites. $17 at time of publication.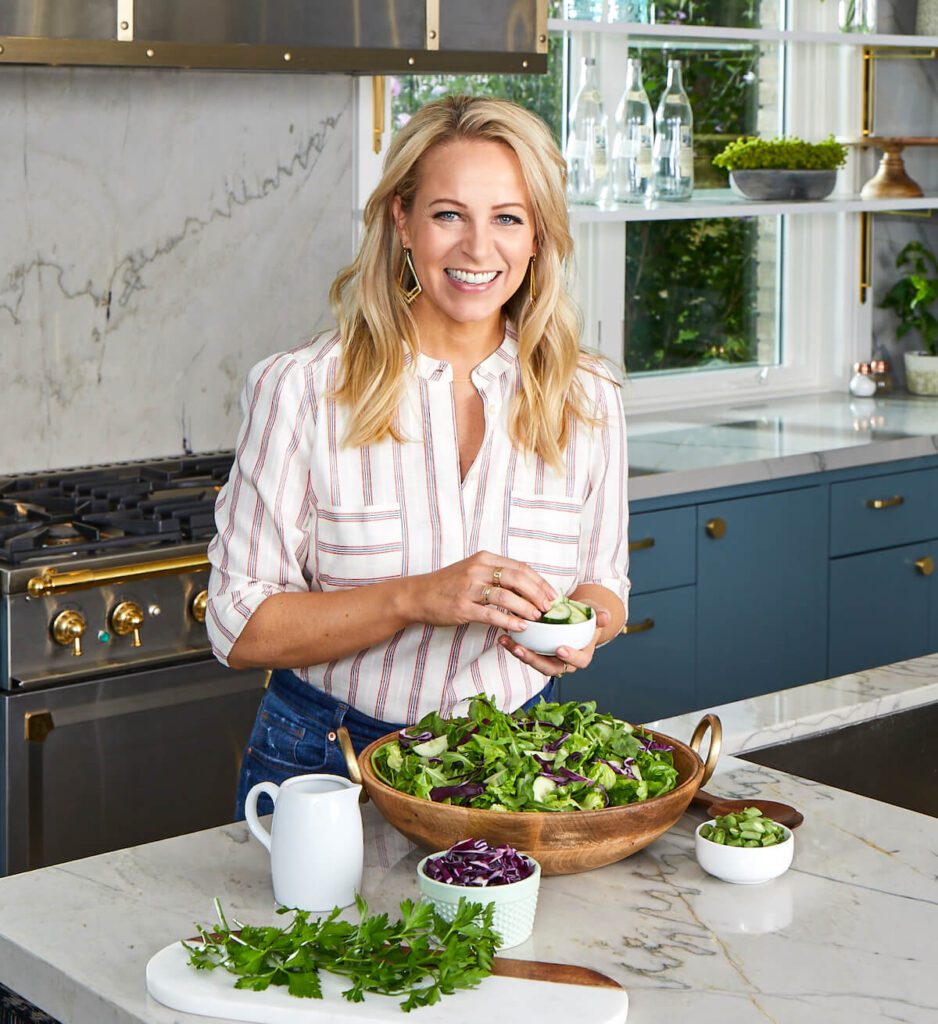 About Tara Teaspoon
I've been in the food publishing business for over 20 years, creating recipes & food-styling for magazines, books, television & advertising. Order my new cookbook & stick around for amazing things to eat.