If you're shopping for someone who likes to cook, you've come to the right place. Here are over 30 gift ideas for the cooks in your life, whether they are just starting out, or experts in the kitchen.
People who like to cook often have an arsenal of must-have kitchen items, making the hunt for that ideal gift a bit of a challenge. I've donned my culinary Santa hat and crafted a gift guide brimming with options.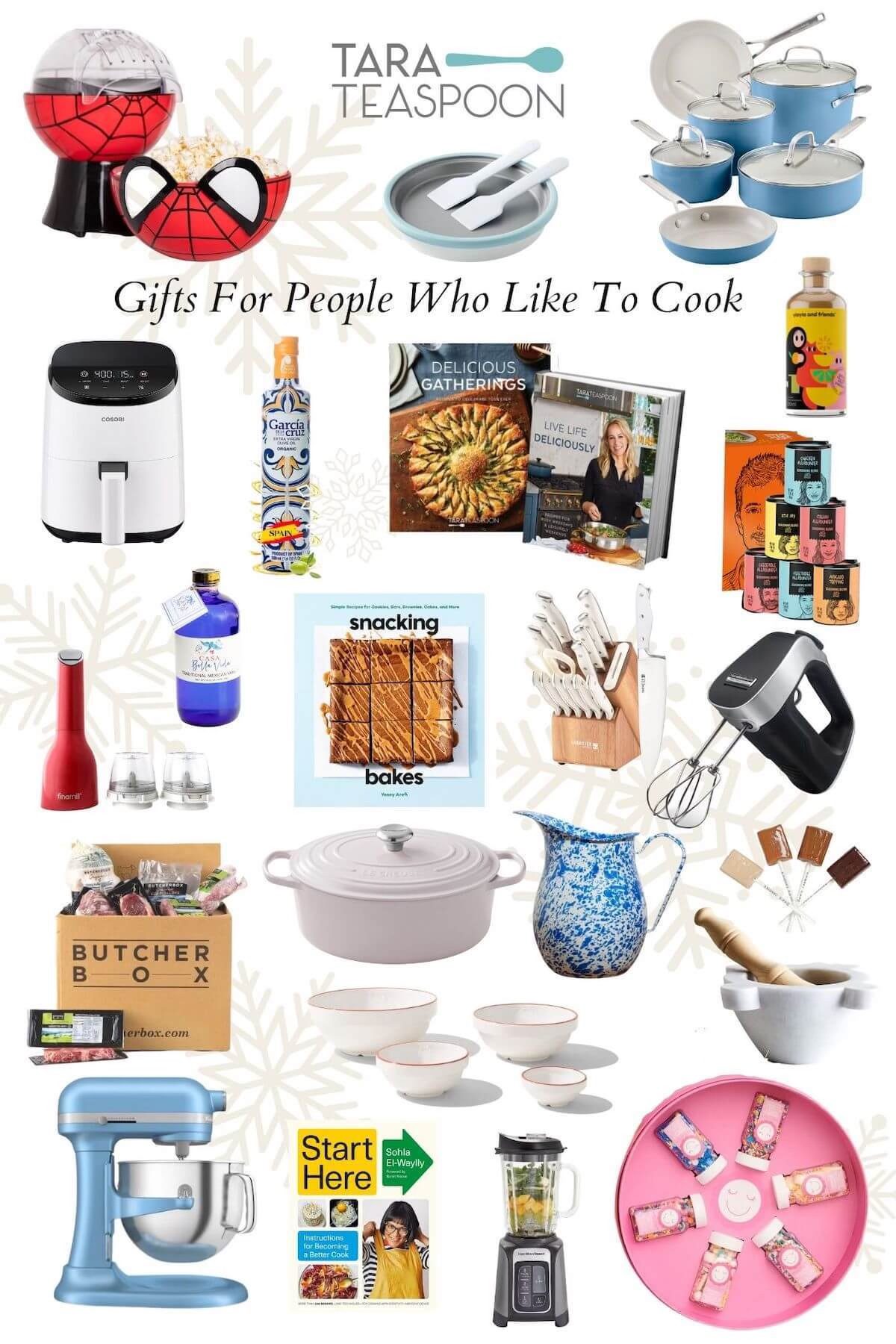 This carefully curated list of gift ideas for cooks spans the spectrum, from kitchen essentials and stocking stuffers, to gastronomic delights, and vetted cookbooks.
Discover a treasure trove of culinary inspiration with handpicked gift ideas for cooks. Whether you're searching for the perfect foodie gifts or essential must-have kitchen items, you're covered here.
From gourmet gadgets to kitchen essentials, this carefully curated selection caters to everyone on your list. Say goodbye to shopping stress and embrace the joy of giving the gift of gastronomic delight.
To quickly jump to the category you're keen on, click the links below, or keep scrolling to see all 35.
Jump to:
Gift-worthy cookware for the home cook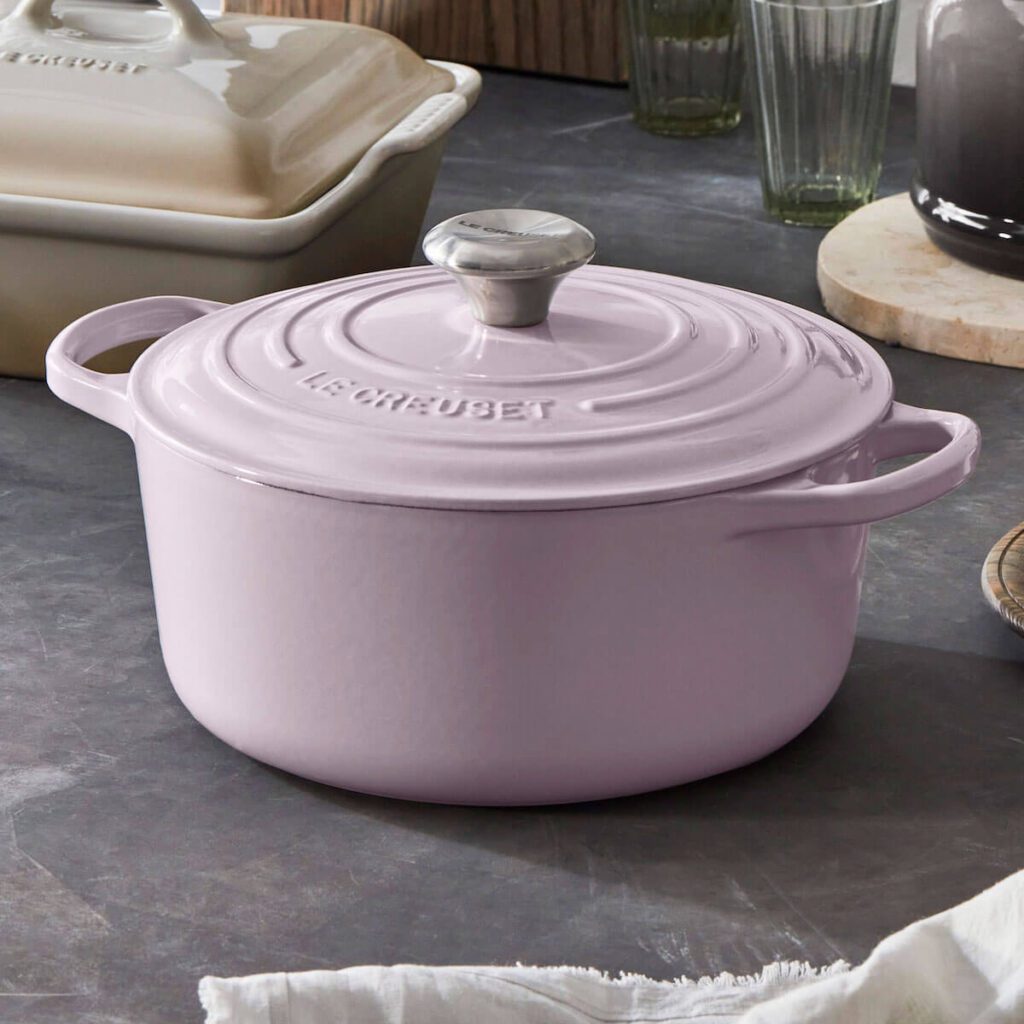 Le Creuset 7-Quart Dutch Oven: If the cook in your life doesn't already have a collection of enameled cast iron, take it from me, they want one! I stand by Le Creuset for its versatility and durability. Whether searing on the stove or braising in the oven, it effortlessly performs. Available in the new Shallot color of the year or 23 more colors, and more sizes, it's a display-worthy gift! $420 at time of publication.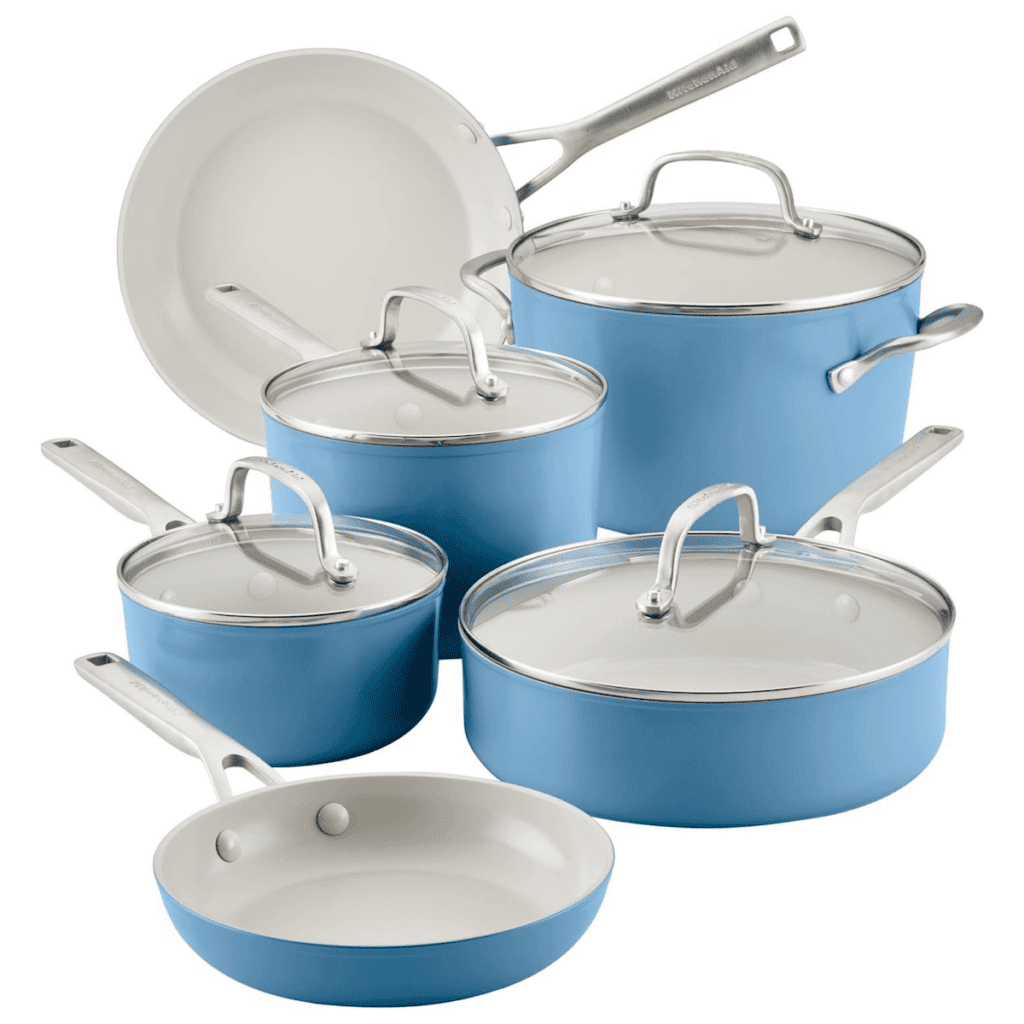 KitchenAid Hard-Anodized Ceramic Nonstick 10-piece Set: Nothing excites a cooking enthusiast like a gleaming, matching set of pots and pans. KitchenAid makes a great non-stick pan that touts fast and even heat conduction. They are sure to be the most used and adored pan in every cook's kitchen, and the vibrant blue is a show-stopper. $228 for the set at time of publication.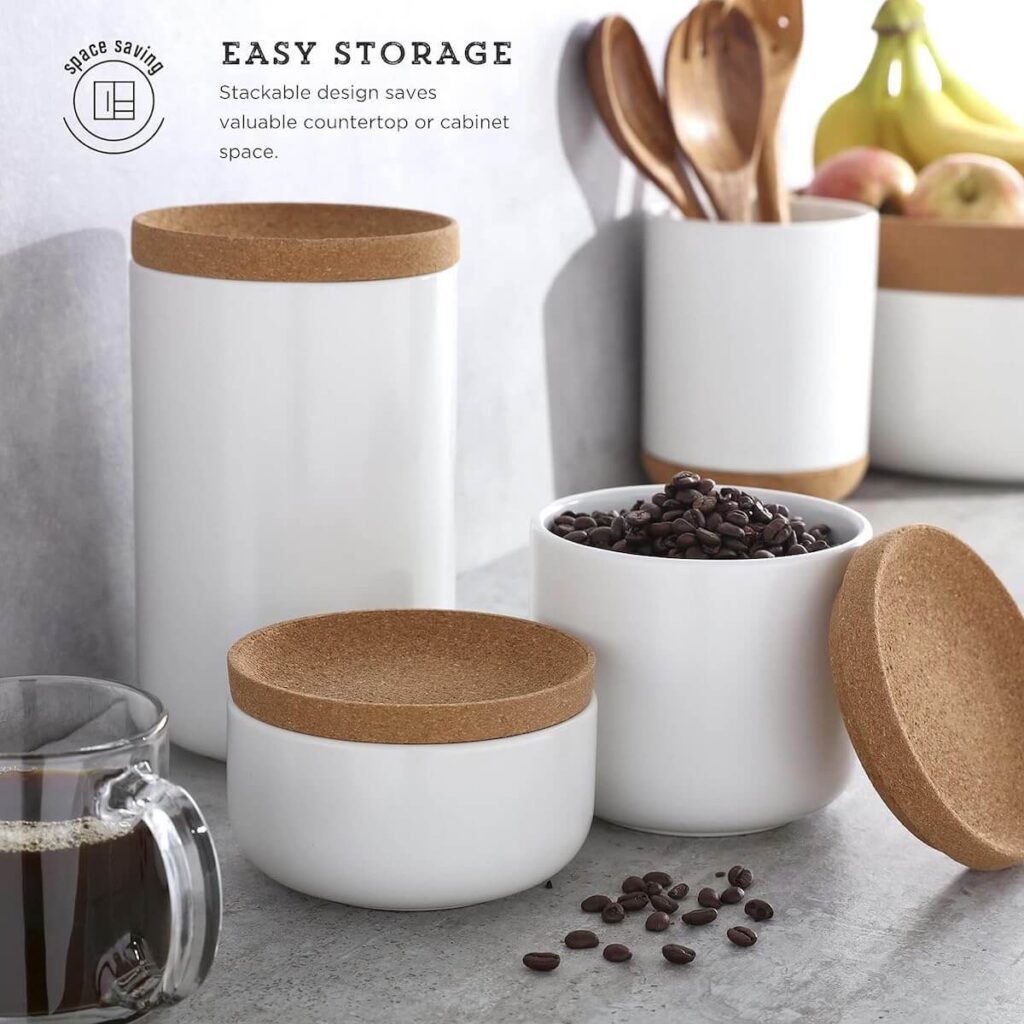 Kamenstein Ceramic & Cork Canister Set: No more cluttered bowls on the counter. Every kitchen can look chic with this ceramic mini canister set. The cork lids are not only beautiful, but they will help keep a cook's salts, coffee beans, and seasonings fresh, and allow these containers to be stackable! $62 at time of publication.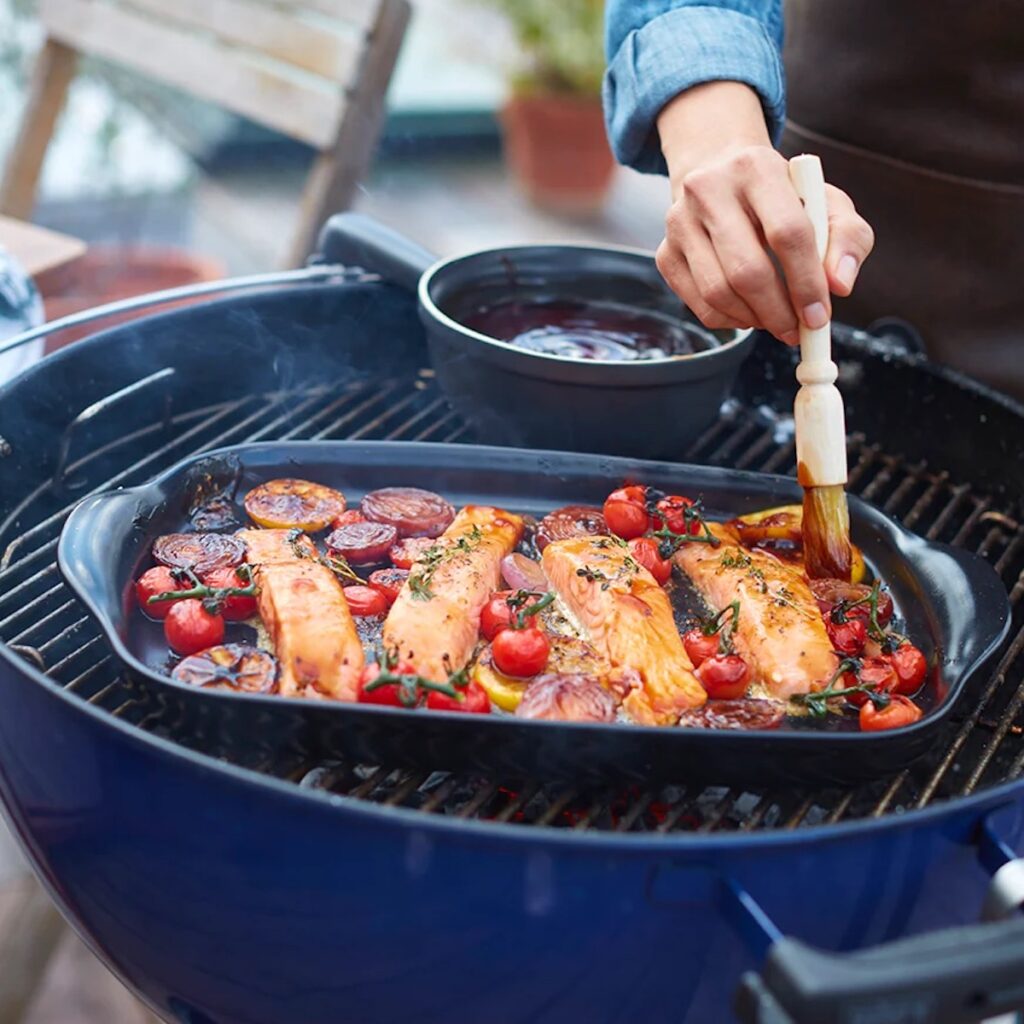 Emile Henry Grilling Plank: If the griller in your life has never pulled out a grilling plank during BBQ season, this gift will make a grand entrance. Grilling meat, fish, chicken, veggies, and delicate foods will be a breeze! It catches food drippings while cooking, allowing everything to marinate together over a smokey grill. Chef's kiss! $100 at time of publication.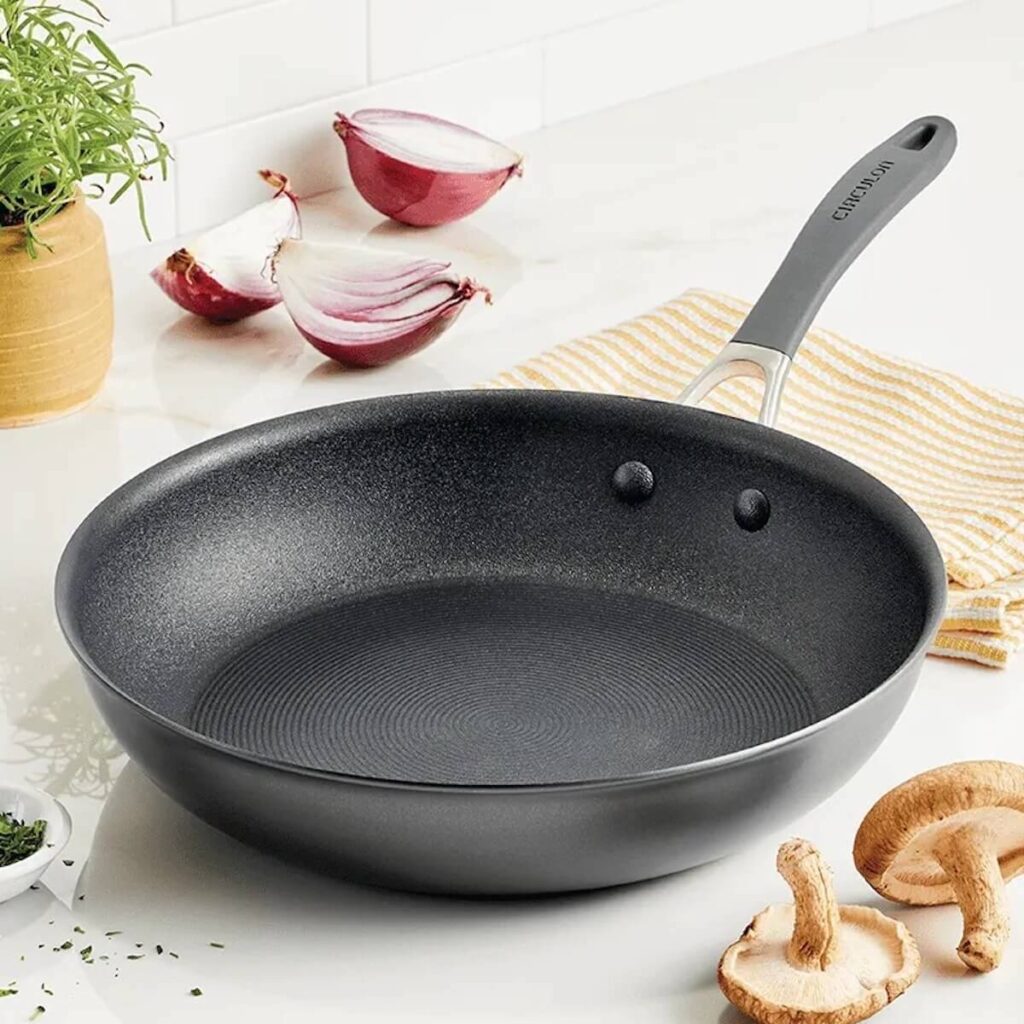 12 inch Circulon Scratch-Defense Non-Stick Frying Pan: *Top recommended nonstick skillet!* This pan is the Renaissance-Man of cookware. Its extreme durability and the ground-breaking ScratchDefense™ non-stick technology is unmatched. It will impress the cook in your life to know the aerospace-grade surface eliminates scratching, sticking, and flaking. $40 at time of publication.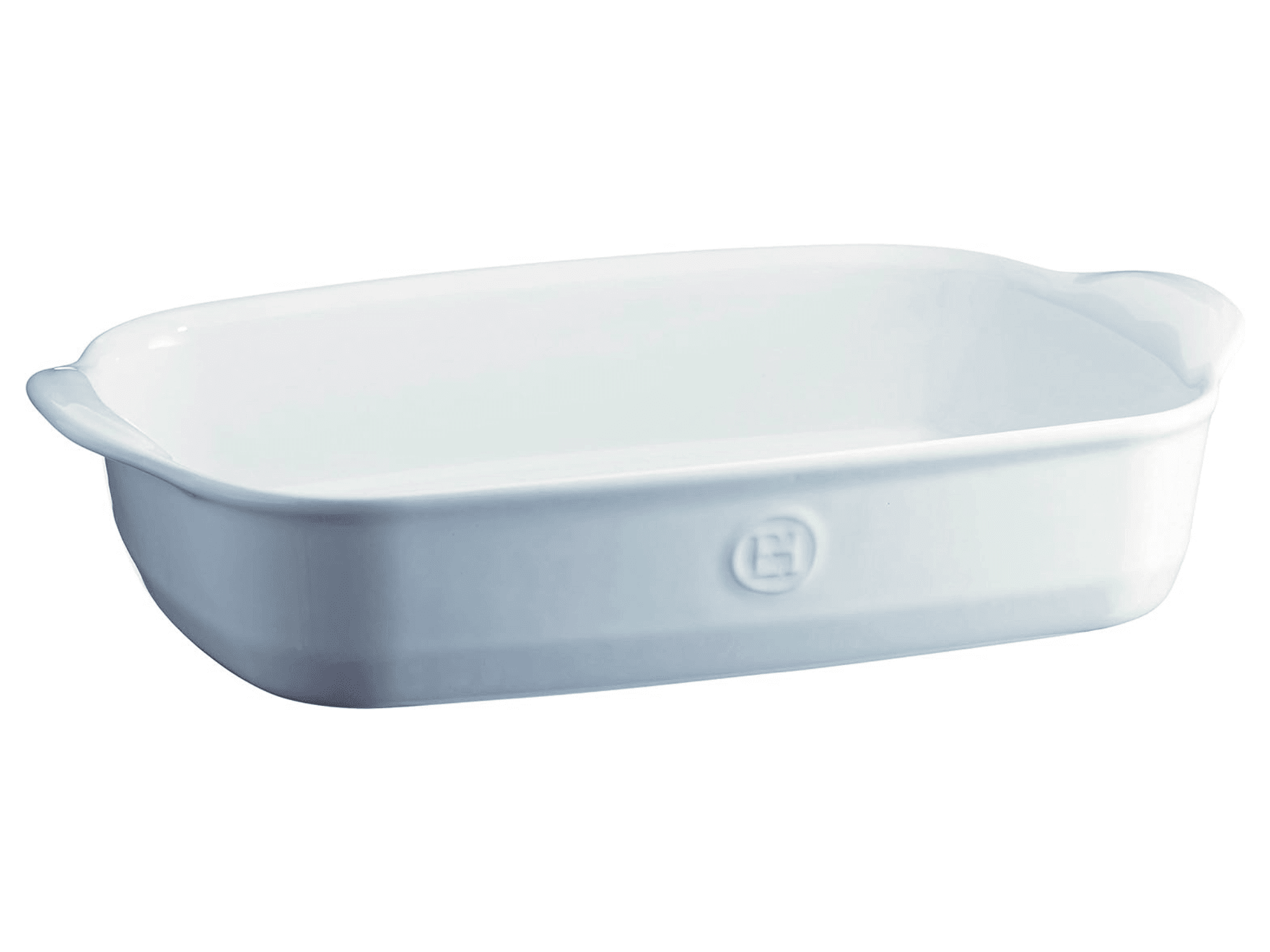 Ultimate Rectangular Baking Dish: Beautiful Emile Henry pans have been made in France since 1850. They are specially made with Burgundy clay to retain and diffuse heat better than others. Your cooking-enthusiast will find themselves reaching for this baking dish constantly! $80 at time of publication.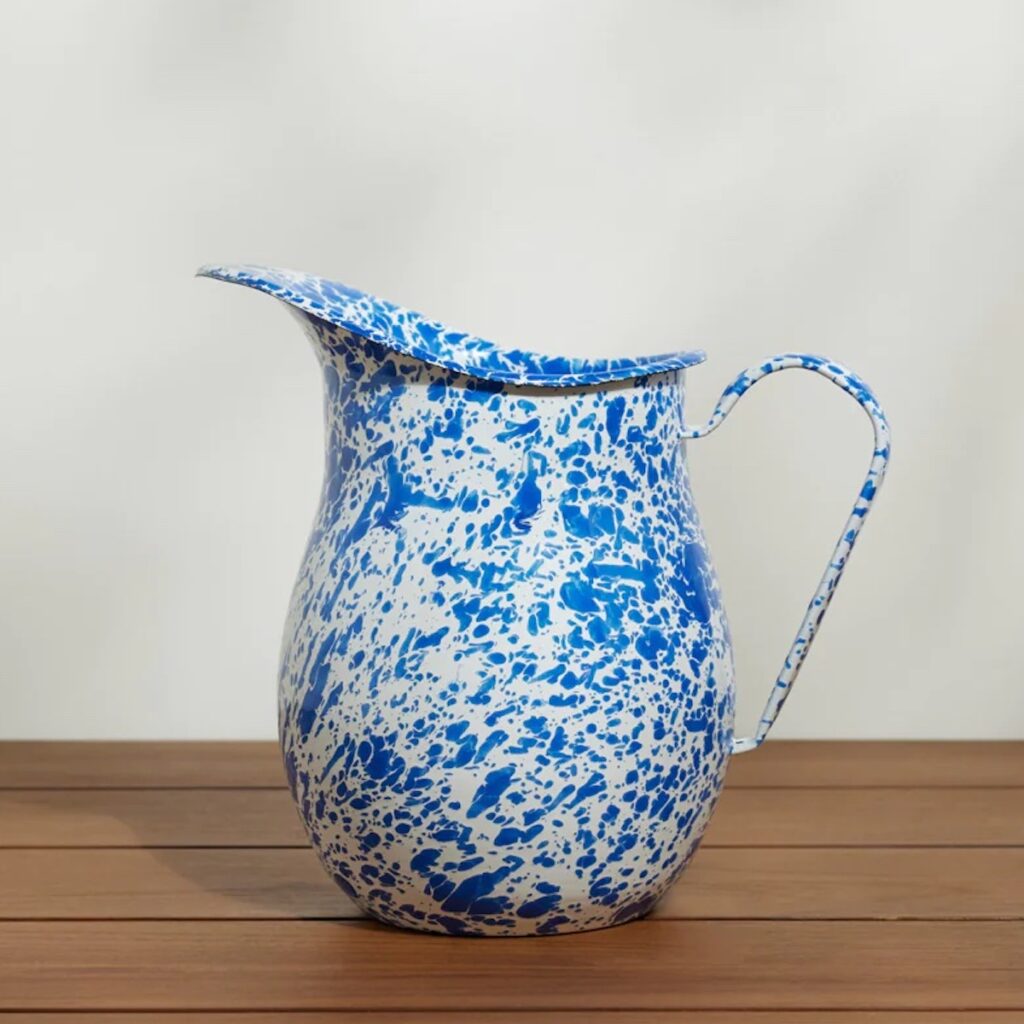 Enamelware Splatter Large Pitcher: Every cook deserves a few special serving pieces to brighten their kitchen. This large enamelware pitcher can offer refreshment all year round or even be styled as a vase for fresh-cut flowers. $48 at time of publication.
A cook's favorite essentials and must-haves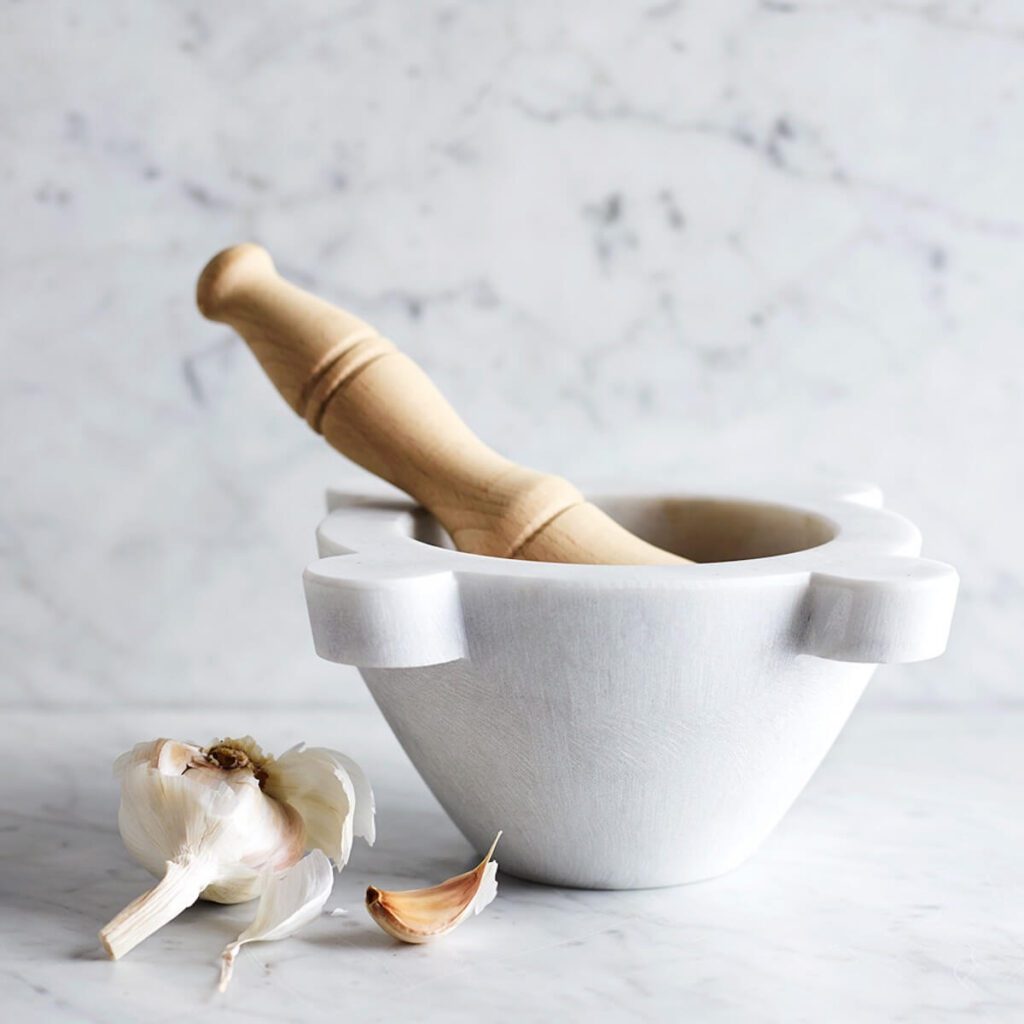 Large Mortar & Pestle: The cook in your life can level-up their everyday cooking with freshly-ground spices and crushed herbs. This mortar and pestle has 101 uses, not to mention it's pretty to look at! $99 at time of publication.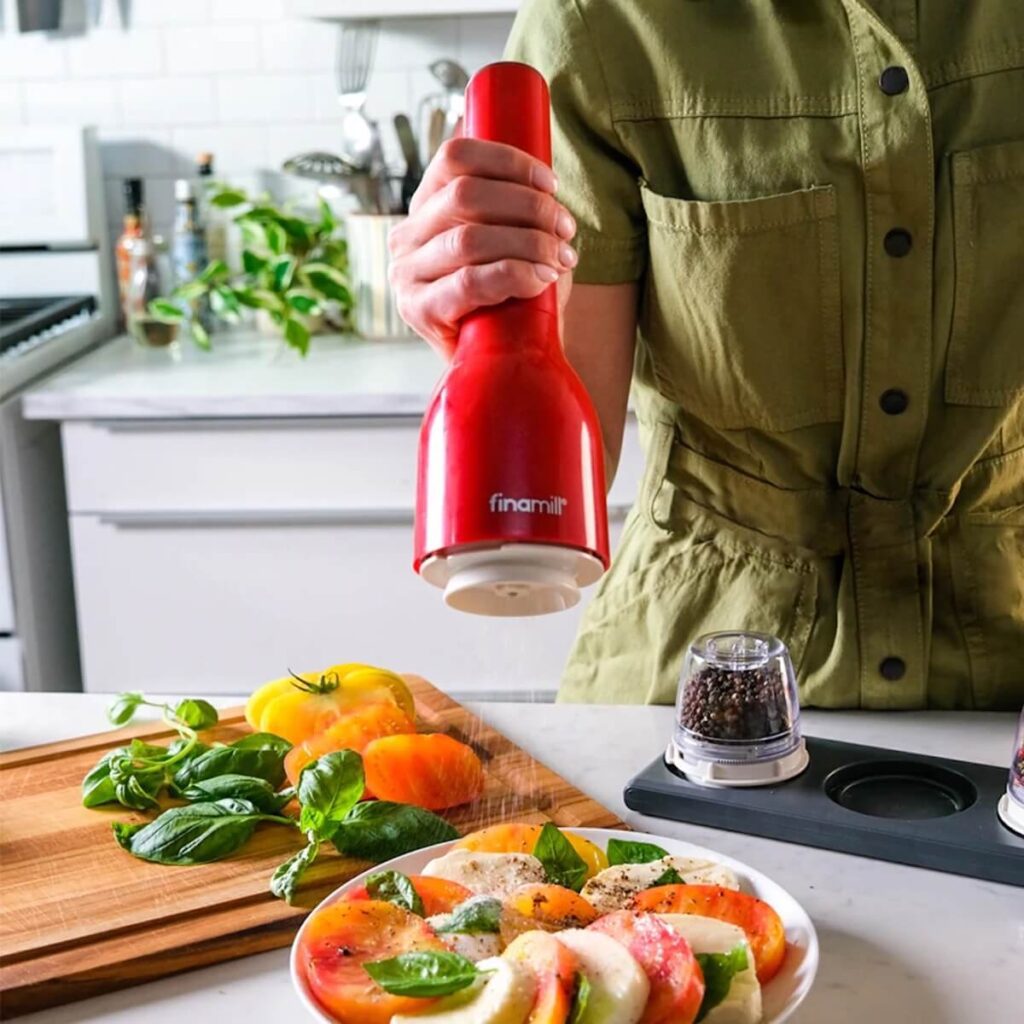 Electric Grinder: Add a little *spice* to your kitchen collection with FinaMill's award-winning, battery operated pepper and spice grinder. Freshly ground spices can be as easy as a click of a button. A cook can create their own signature spice blends to grind over dishes, or have out for guests to season food themselves. A perfectly unique gift for the cook who wants to stand out. $45 at time of publication.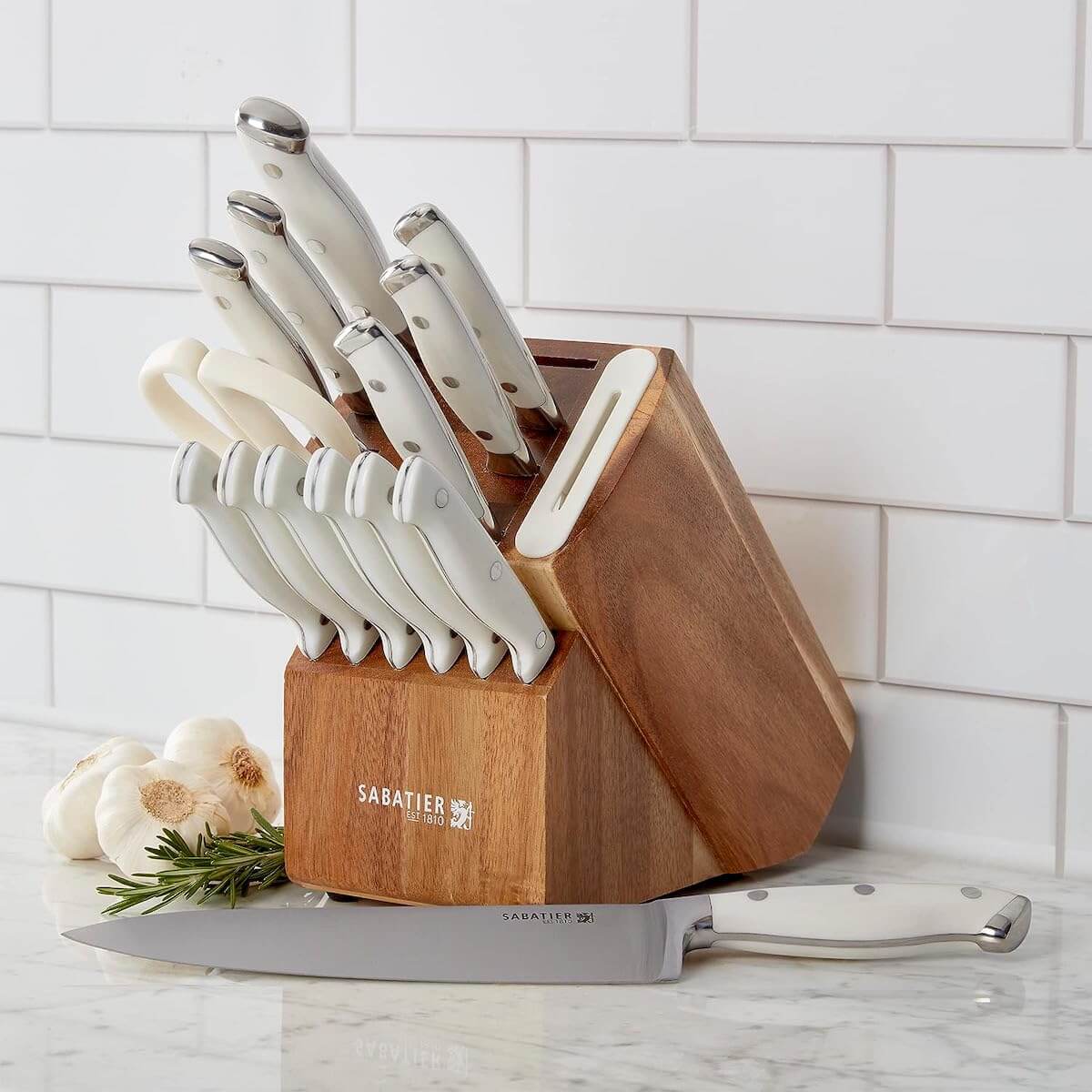 Sabatier 15-Piece Triple Riveted Knife Block Set: For a foodie, there are few luxuries as cherished as a fully-equipped knife block set. For cooks just starting out, this knife set is a steal of a deal and offers every sharp tool they may need for a variety of kitchen creations. The white handles offer a chic display for any kitchen. $93 at time of publication.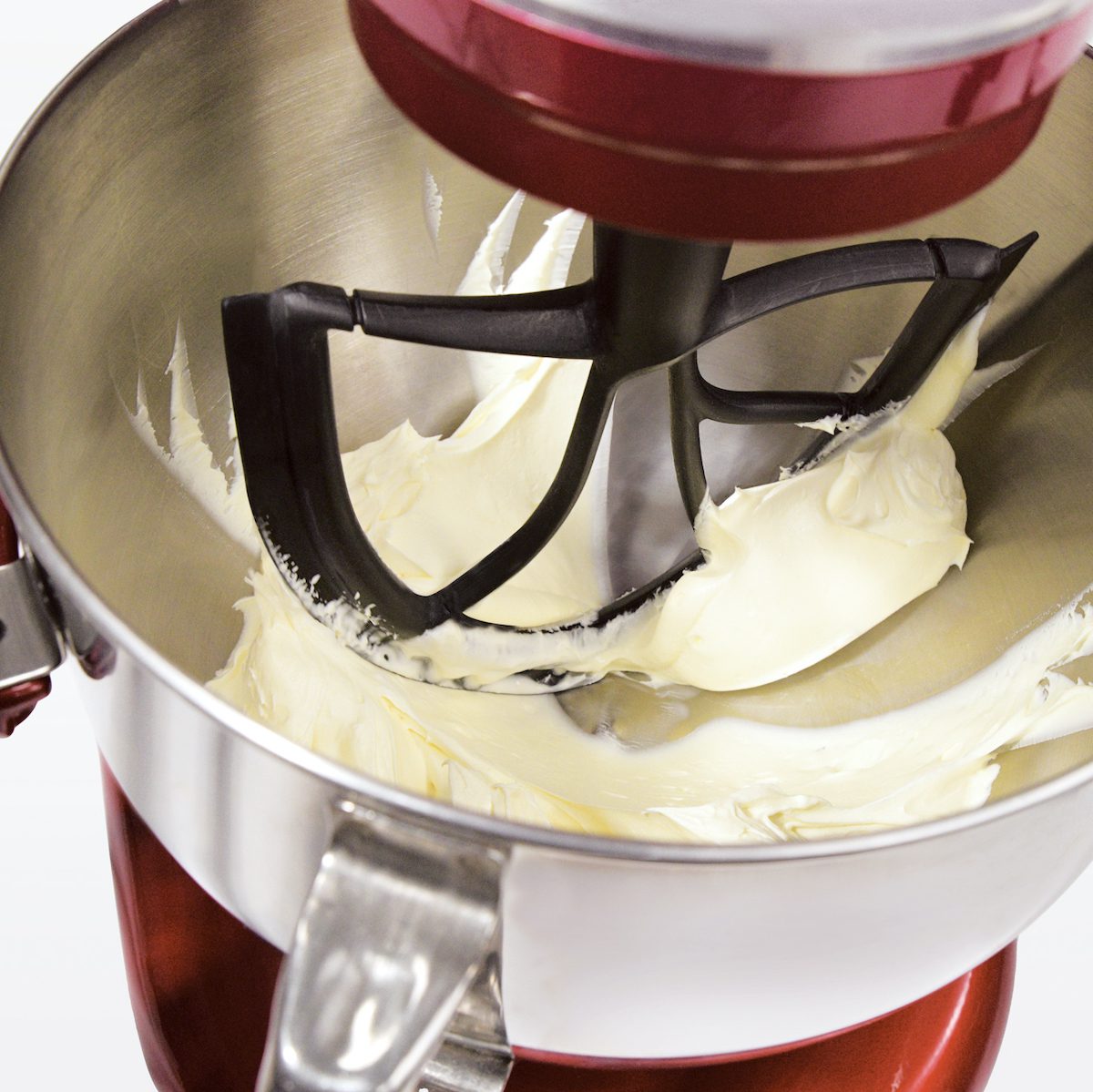 BeaterBlade Metal: The baker in your life most likely already knows how awesome a BeaterBlade is because it mixes and scrapes the inside of the bowl at the same time. It replaces a standard KitchenAid flat beater. Get them the new version with a full metal frame for creating the fluffiest batters around. Just measure their existing beater and find a match on the website. $35 to $45 at time of publishing.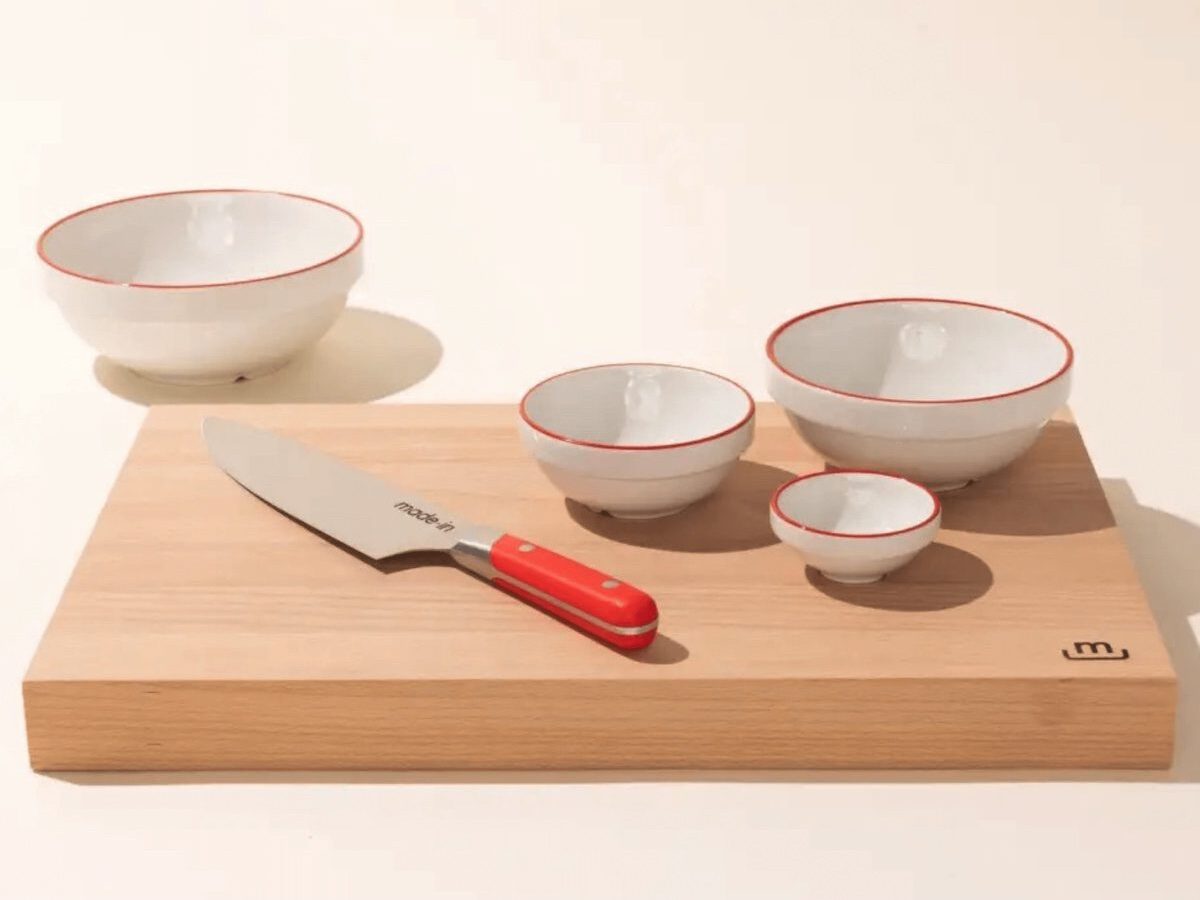 Mise-en-Place Bowls: If the cook in your life dreams of spending more time in the kitchen, they must have a bowl set to help prep their food. The Made In mise-en-place Bowls will simplify and streamline prep, saving valuable time and effort. These beautifully crafted bowls also serve as an elegant way to present garnishes, sauces, and other delightful accents, adding flair to a dining table. $99 at time of publication.
Fun small appliances for home cooks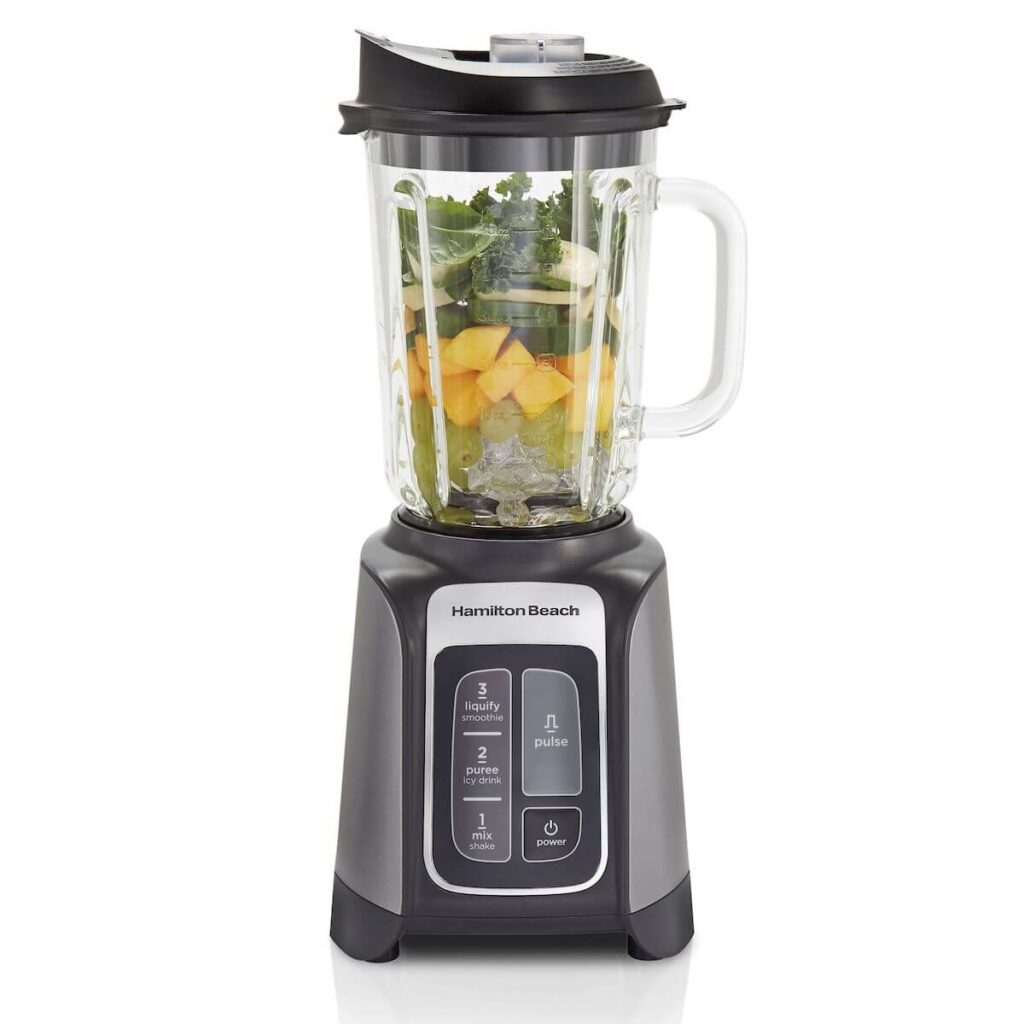 Hamilton Beach Blender: A must-have for the kitchen, the top of the line blender offers extreme blending power at a jaw-dropping price. This machine offers infinite blending, liquefying, crushing, and pureeing possibilities. Give the gift of professional grade power, and endless possibilities. $80 at time of publication.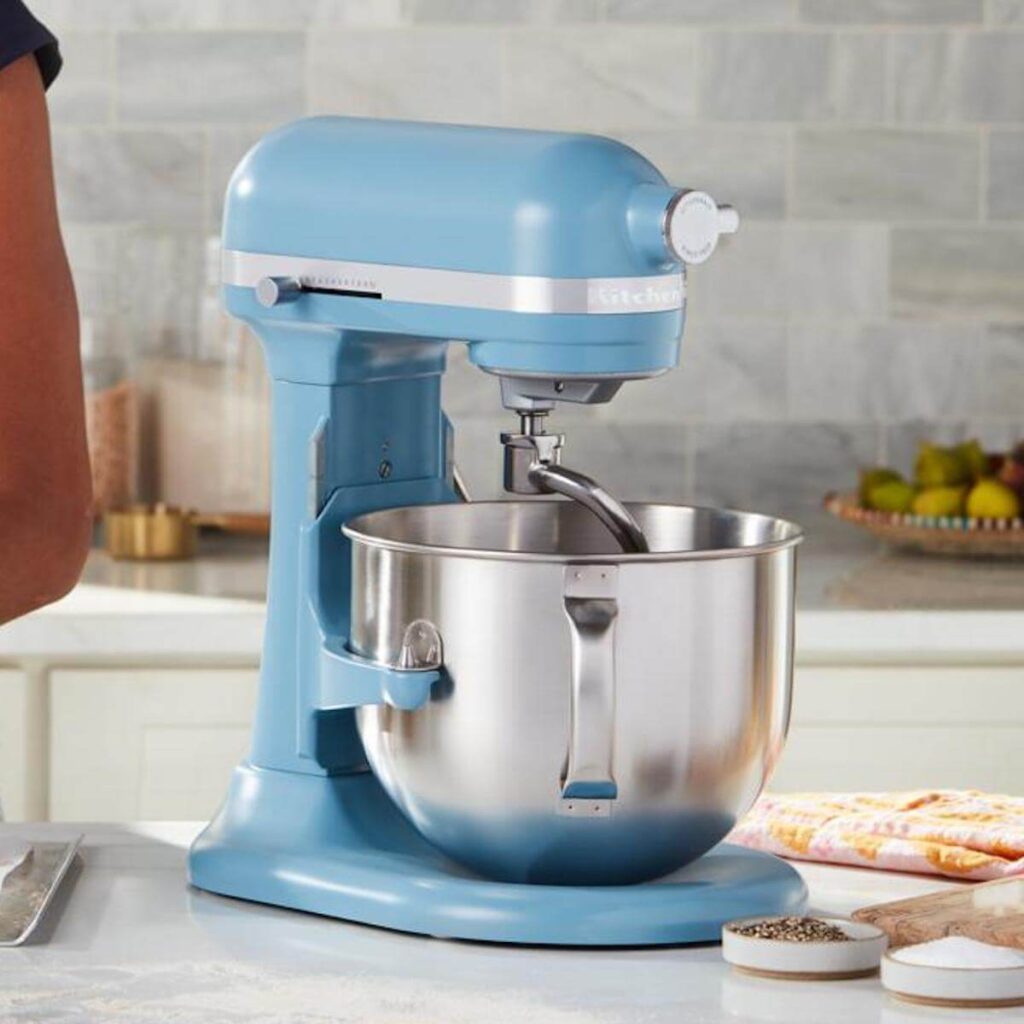 7-Quart KitchenAid Stand Mixer: Named "#1 Mixer in the World," this large-capacity mixer is sure to get every food lover excited. No matter if they're folding, kneading, mixing, shredding, or beating, the classic mixer is designed to take it all on and reduce work-time in the kitchen. Pick from one of over 40 colors and multiple sizes, and be the star gift-giver! $650 at time of publication.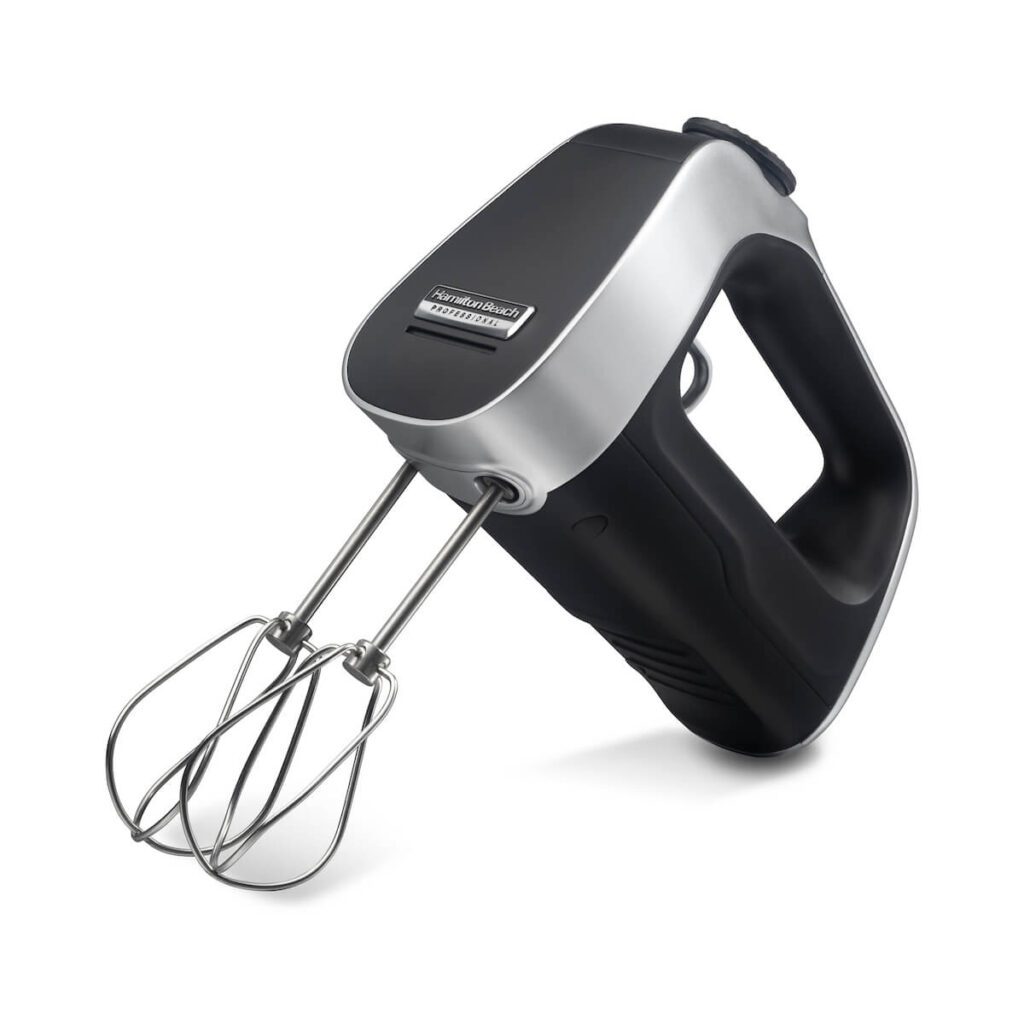 Hamilton Beach Cordless Hand Mixer: No need to be limited by outlets or messy kitchen counter space! This rechargeable cordless hand mixer travels with you, fixing all mixing needs wherever they may be! A truly revolutionary tool for a cook on the move! $65 at time of publication.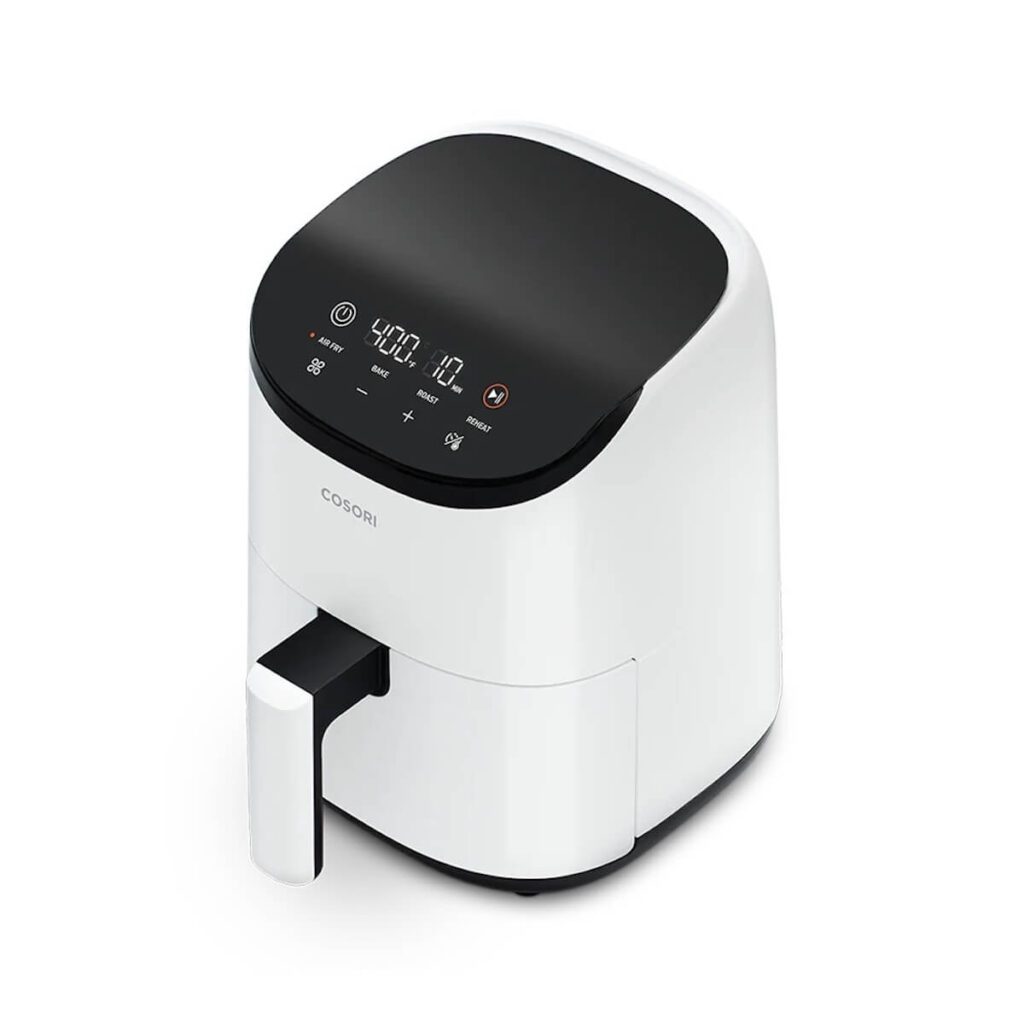 Cosori Mini Air Fryer: As their popularity shows, the air fryer is every cook's best friend. This model sports 4 cooking functions – air fry, roast, bake, or reheat – with no preheating needed. It's compact, sleek design allows it to blend into any kitchen with ease. Meals just got upgraded! $50 at time of publication.
Gifts for the family that likes to cook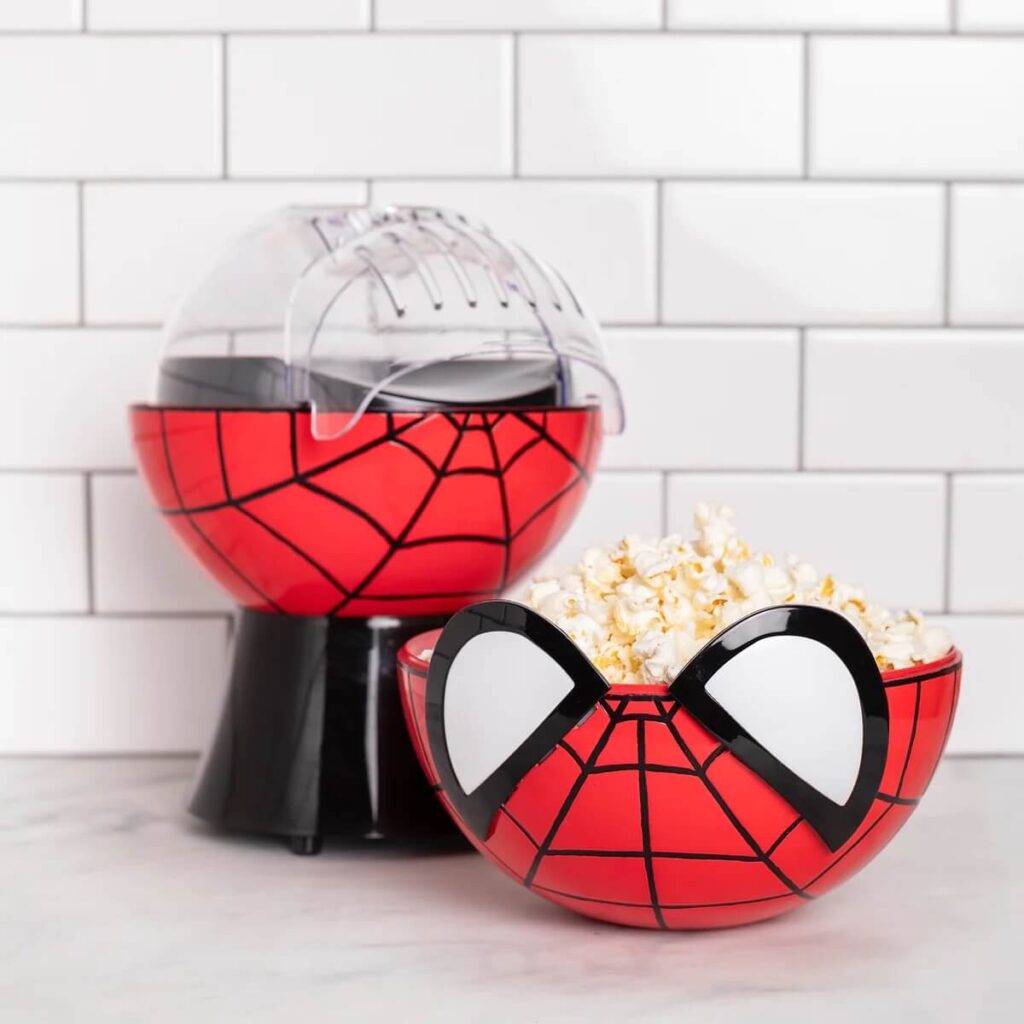 Marvel Spider-Man Popcorn Maker: Making popcorn has never been this FUN! The whole family will love making movie-night snacks. The popper has a transparent cover so they can watch the magic happen. With the Uncanny Brand's fun machine, the family entertainment treat may just become the family entertainment (wink)! $58 at time of publication.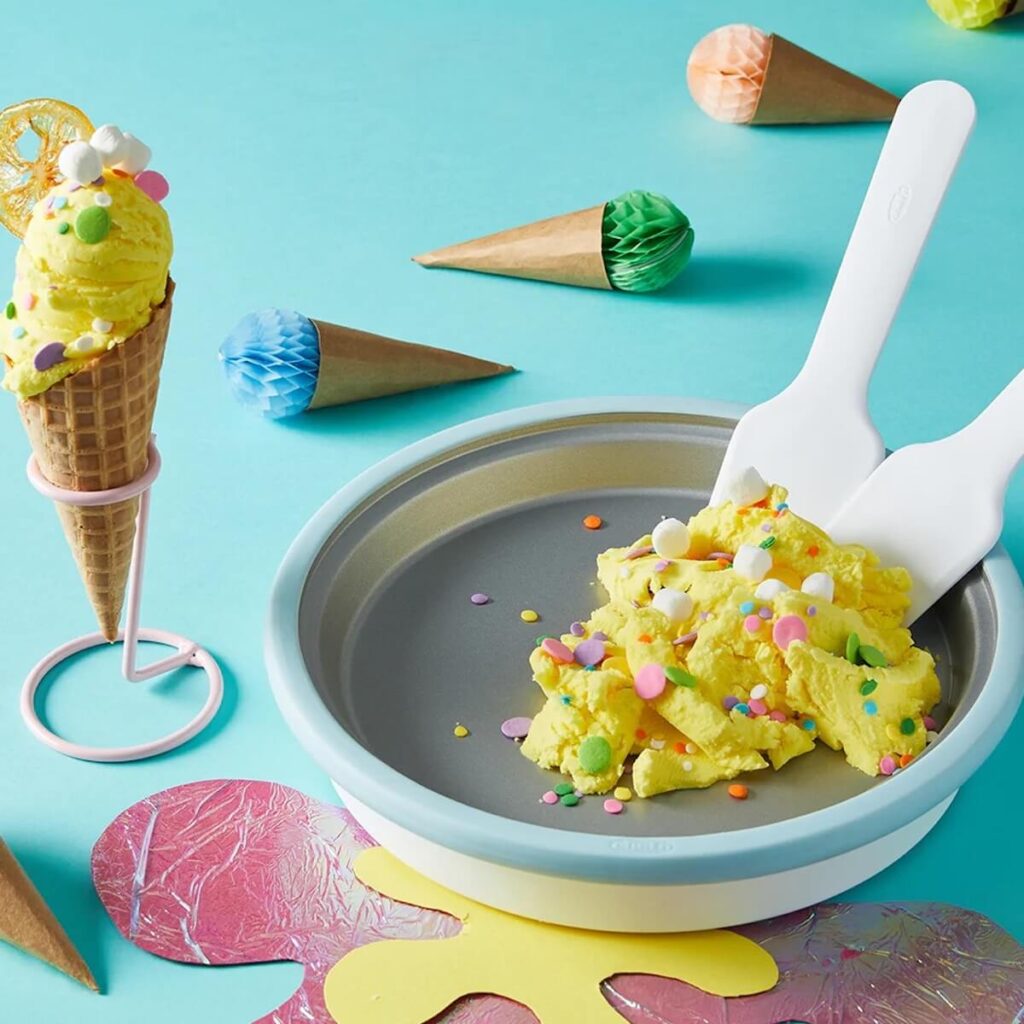 Chef'n Sweet Spot Ice Cream Maker: I scream, you scream, we all scream for ice cream... or sorbet, or frosé, or frozen margaritas! Whatever your flavor, keep the Sweet Spot Ice Cream Maker in your freezer and pull it out whenever you need a sweet treat. This hands-on gadget is also a favorite with foodie kiddos! $54 at time of publication.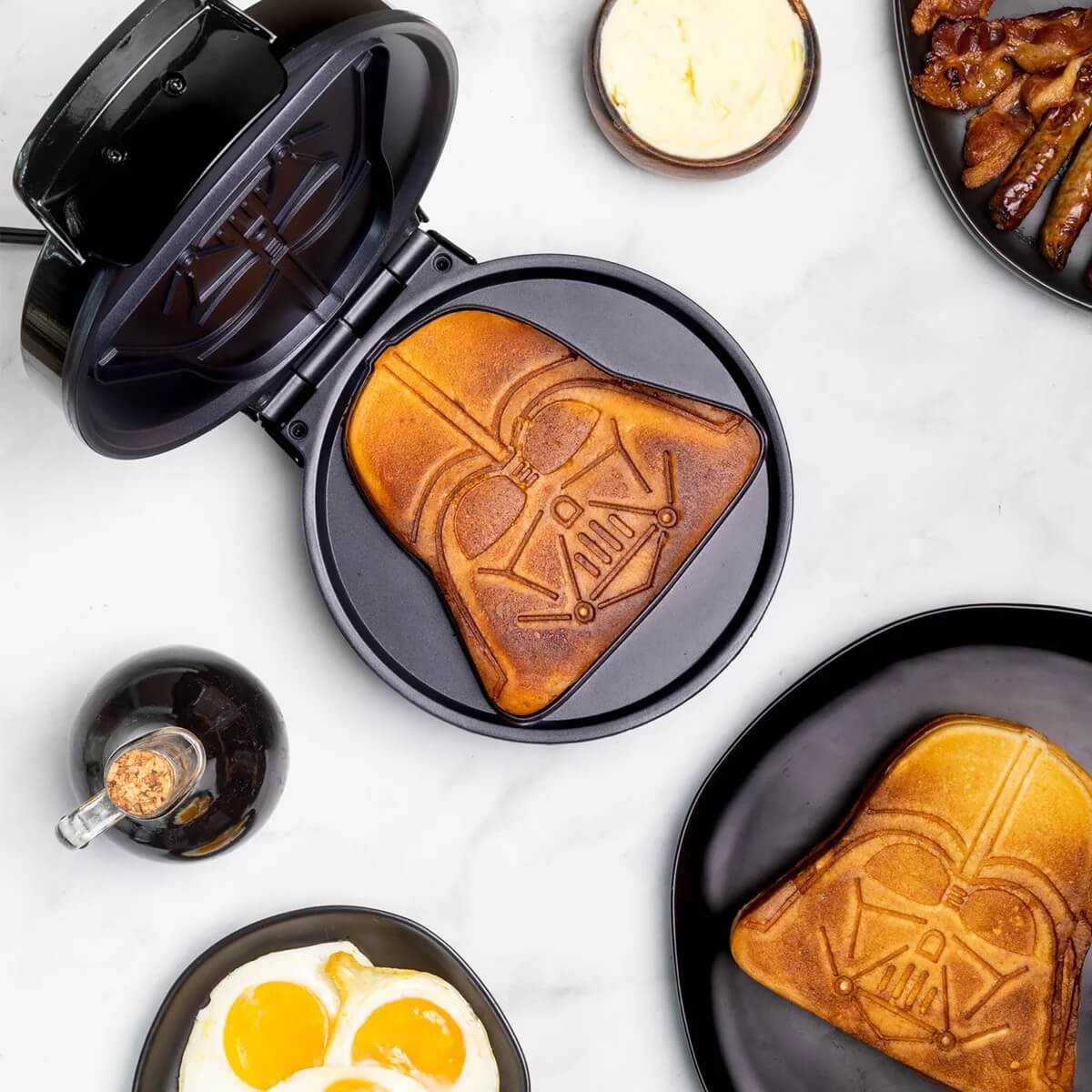 Star Wars Darth Vader Waffle Maker: May the force (of delicious waffle baking) be with you! This is the ultimate ticket to a breakfast galaxy far, far away for avid Star Wars fans. Bring speedy and easy homemade waffles to any hero's kitchen with this non-stick waffle maker. $45 at time of publication.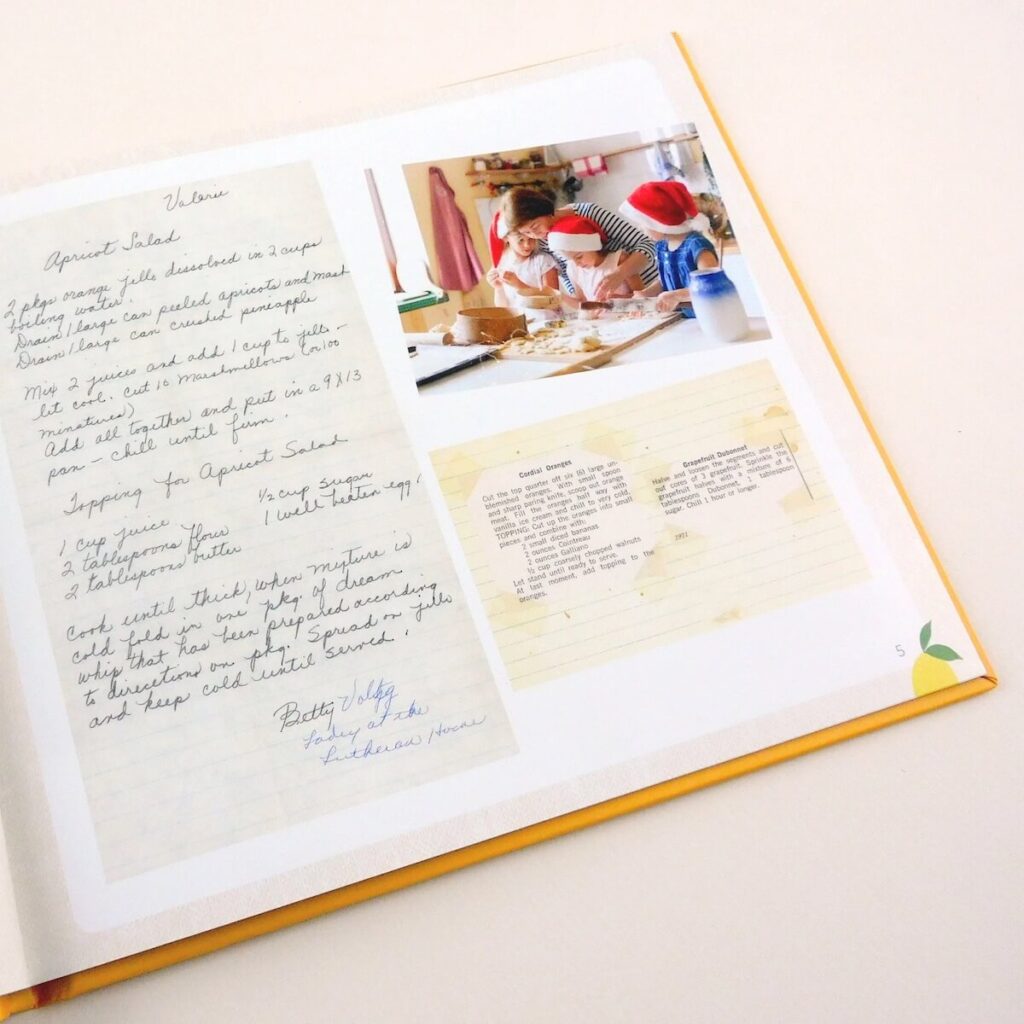 Plum Print Home Recipe Book: Use code TARATEASPOON for $25 off all book deposits. There's nothing better for the person that likes to cook than having easy access to their recipes. Turn their favorite recipes into a custom cookbook to treasure forever! Check out the site for examples, options, and timing and your crew's kitchen favorites can all be available in one place.
Easy stocking stuffers for foodies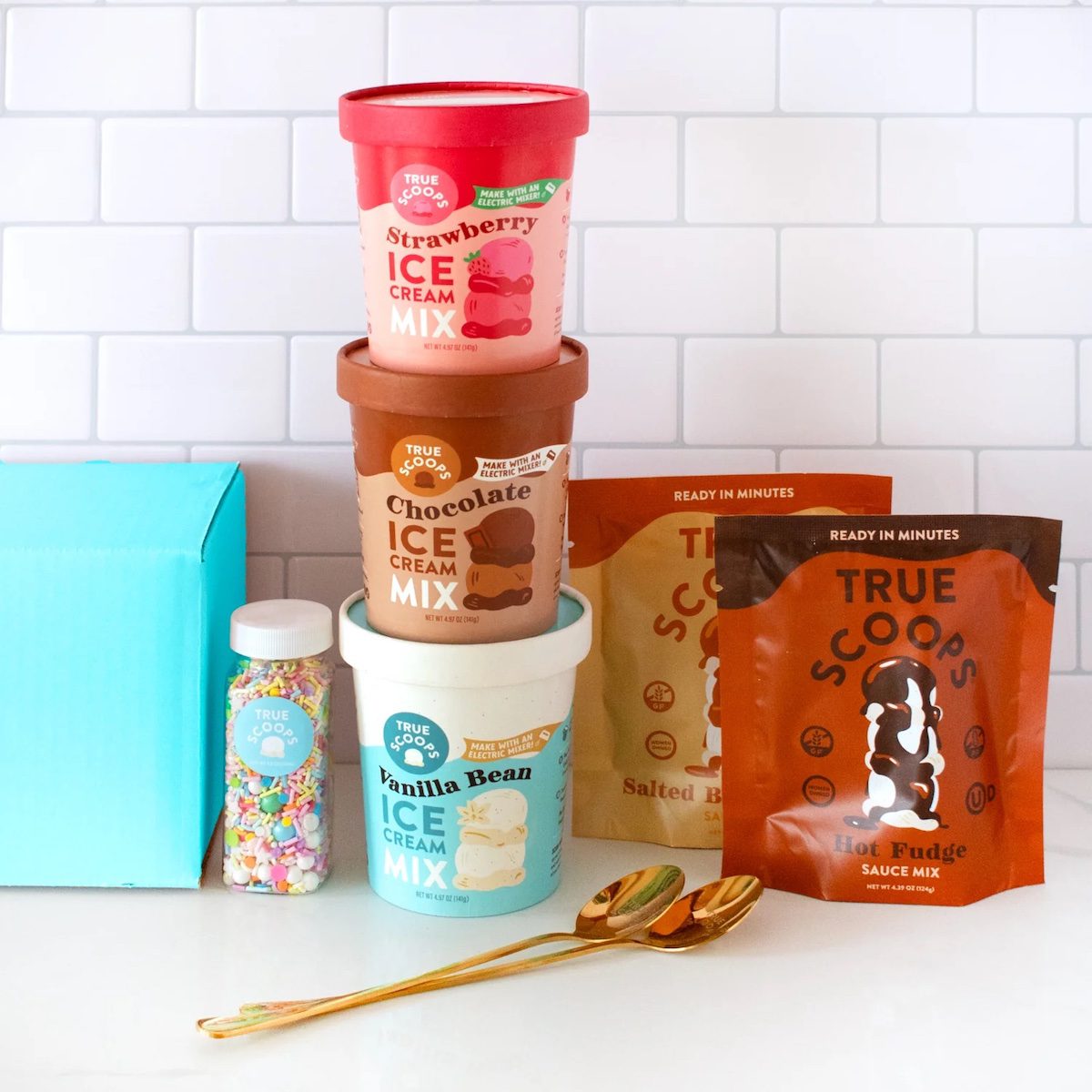 True Scoops Ice Cream Kit: No ice cream maker needed for these stocking stuffers. This ice cream mix transforms a kitchen into an ice cream parlor with just a hand mixer. Mix the magic powder with half and half, freeze it right in the cute container it comes in, and voilà – creamy, dreamy ice cream, ready whenever a sweet tooth sings! Kids will love helping, and sauce mixes, spoons or sprinkles come in the special kits. $24 to $50 at time of publishing.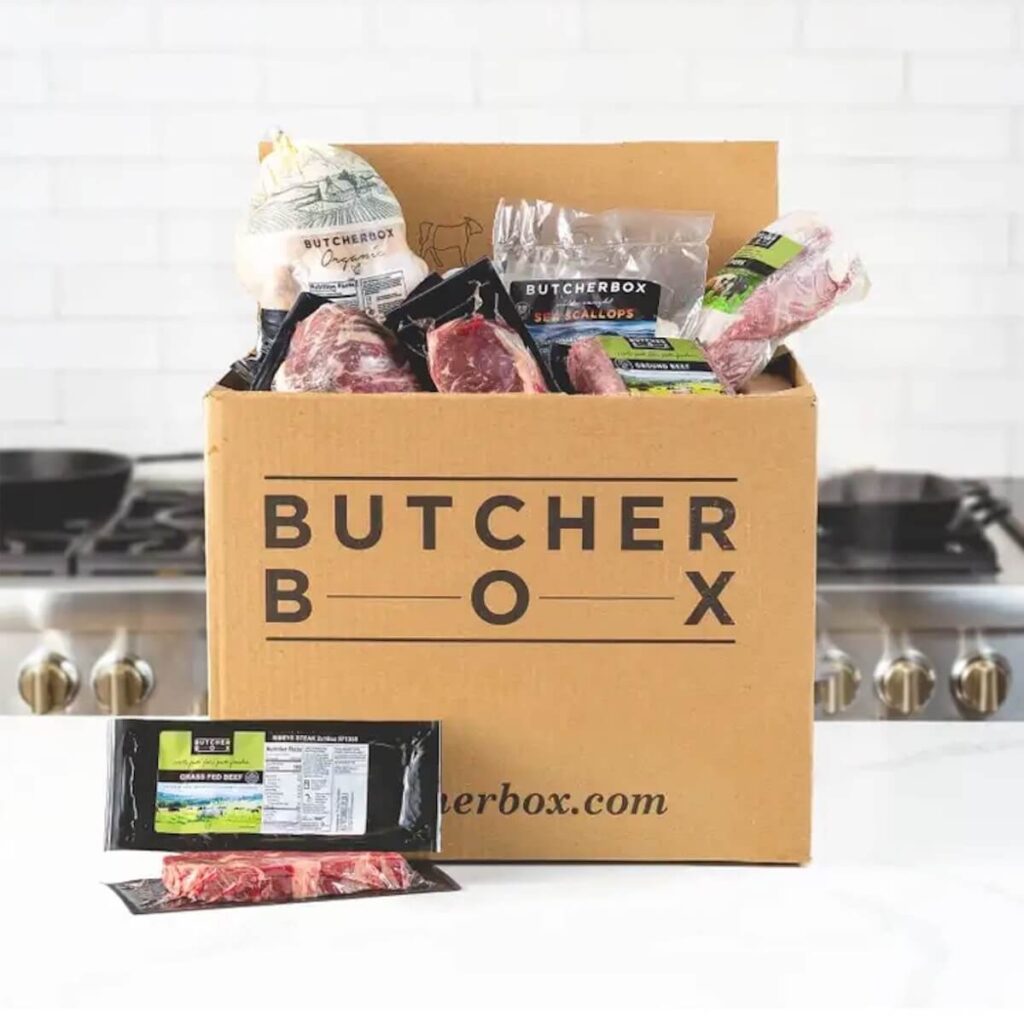 Butcher Box Meat & Seafood Delivery: Use code TARA20 for $20 off your first-time order. A little gift card that says fresh meat and seafood is on the way will make any foodie happy. Spoil the meat-lovers in your life with a delivery of ButcherBox favorites! Featuring 100% grass-fed beef, free range organic chicken, wild-caught seafood, and humanely raised pork, these classic cuts are versatile and delicious.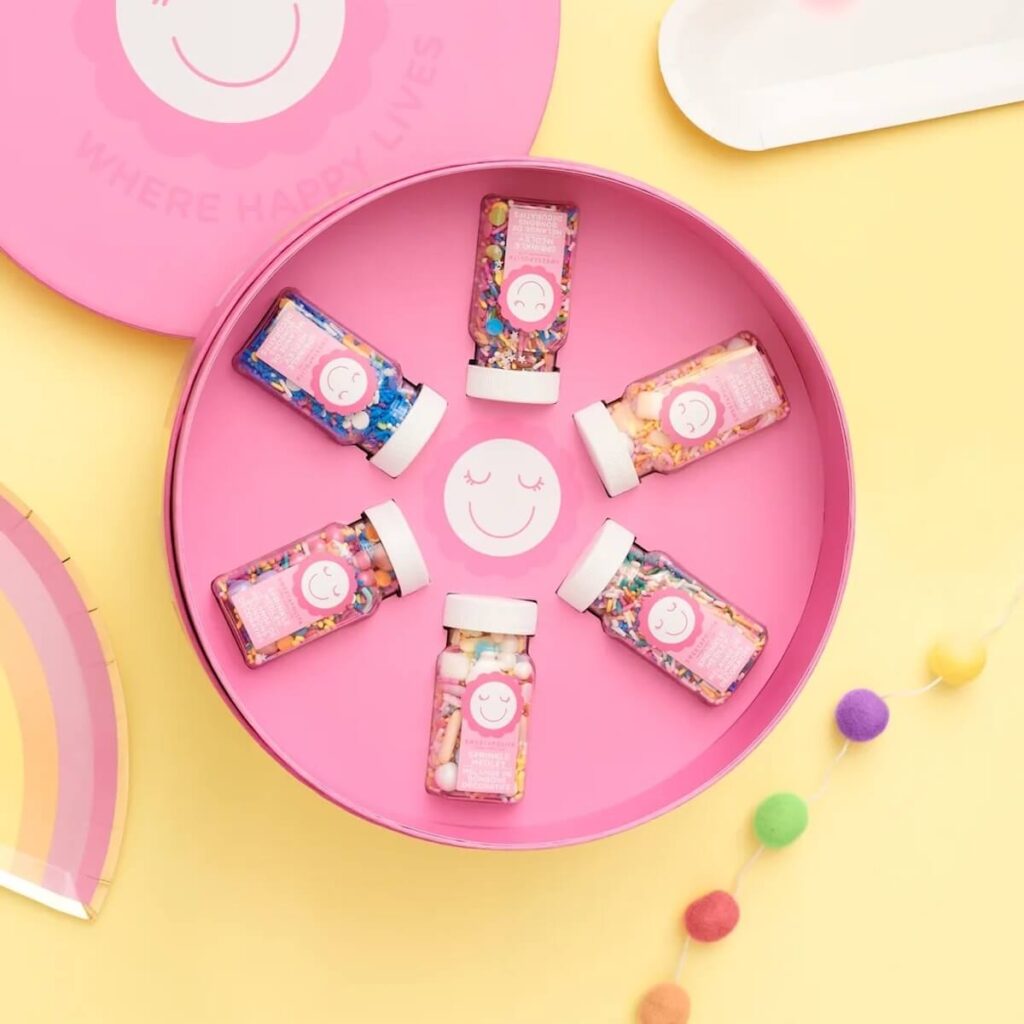 Sweetapolita Sprinkle Kit: Enter the code TARATEASPOON for 15% discount at checkout. Six bottles of gorgeous sprinkle mixes can be hand selected and are gifted in an adorable box. Get them for all your friends and family with choices of regular or a box of gluten-free, vegan, dairy free, and vegetarian sprinkles. Forget the extra step of wrapping and make this adorable Sweetapolita kit the *sprinkle* on top of your baker's collection. $36 at time of publication.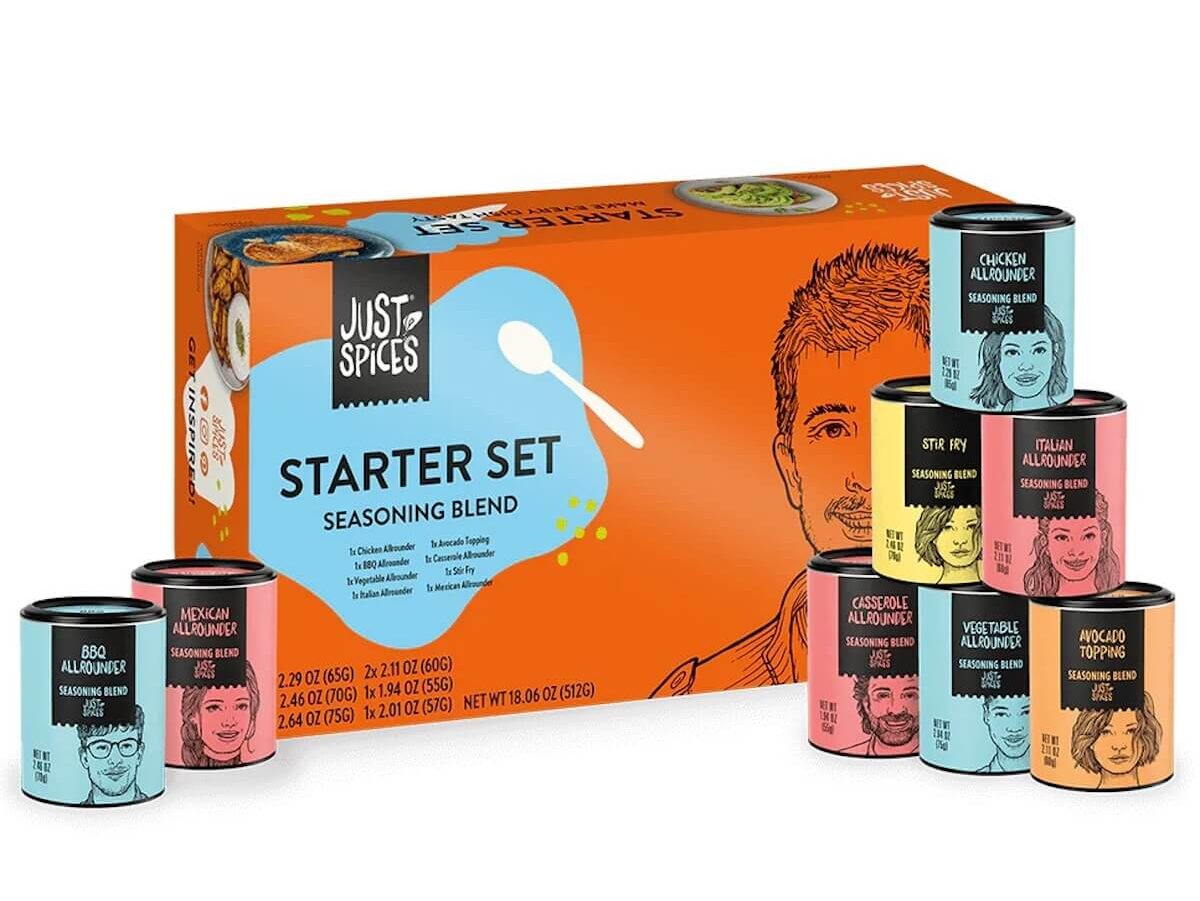 Spices Starter Set: Any foodie loves FLAVOR. And this box of 8 specialty spice blends gives any kitchen more character! These high quality spice blends highlight all the latest food trends in super fun containers. Just Spices doesn't leave you hanging–this box comes with a spice guide full of tips and tricks for the cook in the house. $55 at time of publication.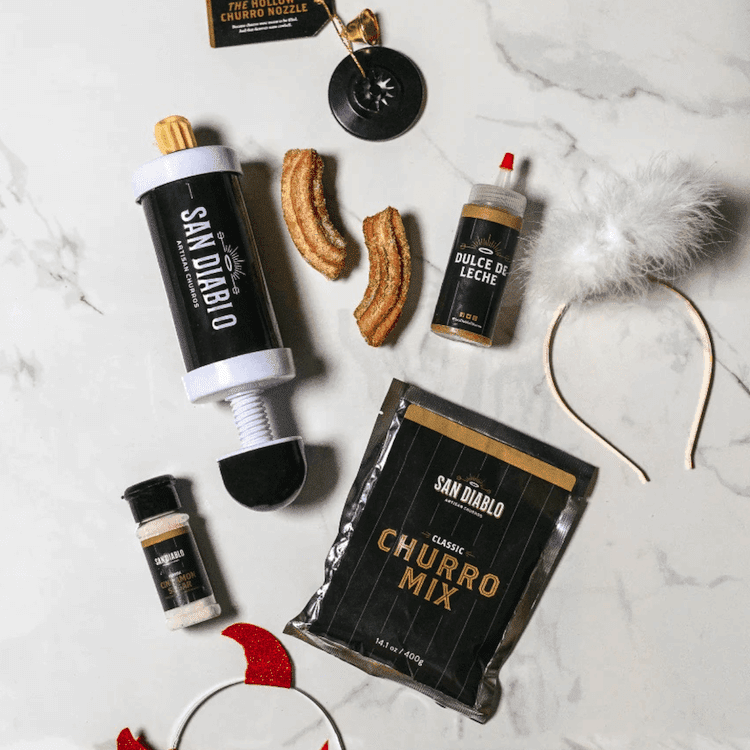 Churro Fiesta in a Box: Unleash your cook's inner party animal with San Diablo's homemade churro kit! With this ultimate churro-making kit, it's easy to fry or air fry fresh churros in less than 10 minutes! Get the whole family involved, or make churros on date night. Either way this kit has everything you need for your first few batches of perfect, sweet-filled churros. $65 at time of publication.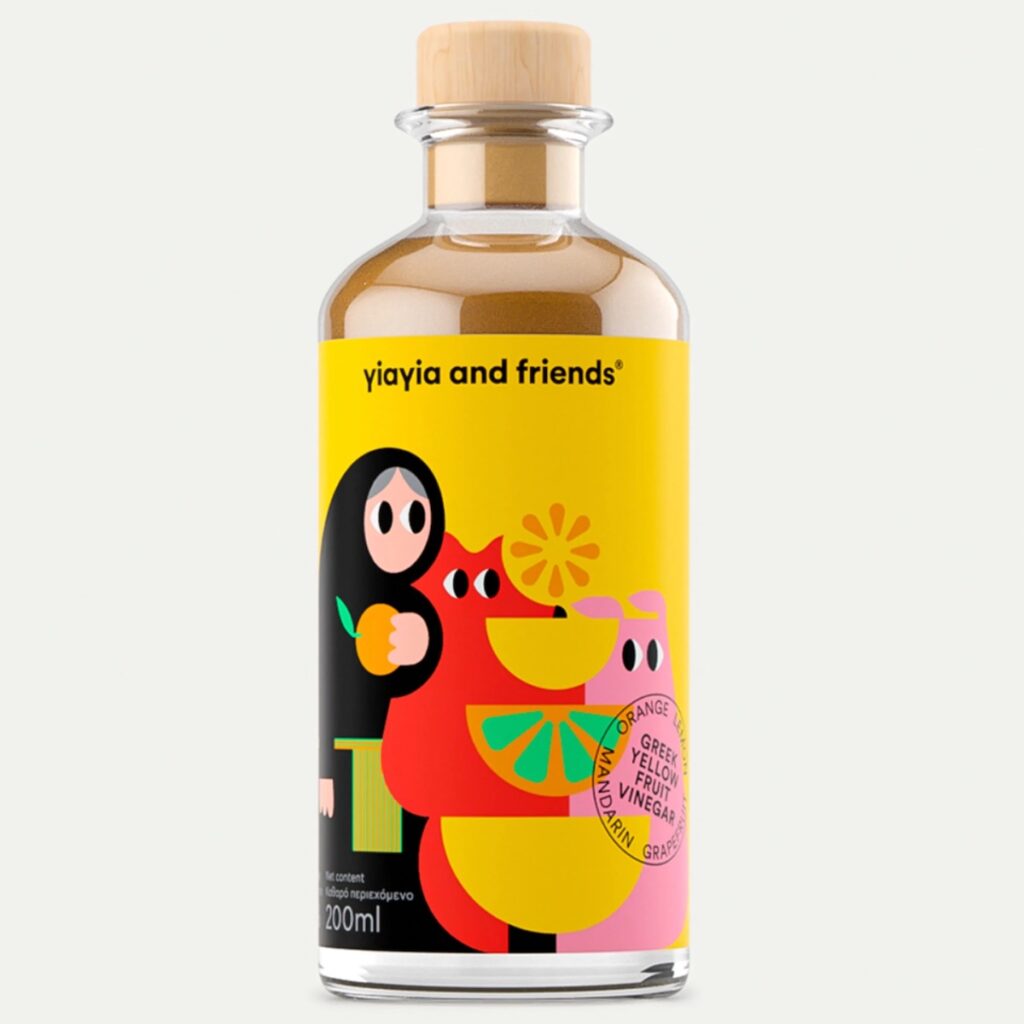 YiaYia & Friends Yellow Fruit Vinegar: Gift global with this Greek yellow fruit vinegar, perfect for stuffing in a stocking! Any cook will be blown away with the big flavor of this yellow fruit vinegar made from organically grown grapes and must, then blended with juice from four different citrus fruits. It's an unbelievable burst of sunshine to drizzle on chicken, fish, and make sauces and dressings with. $34 at time of publication.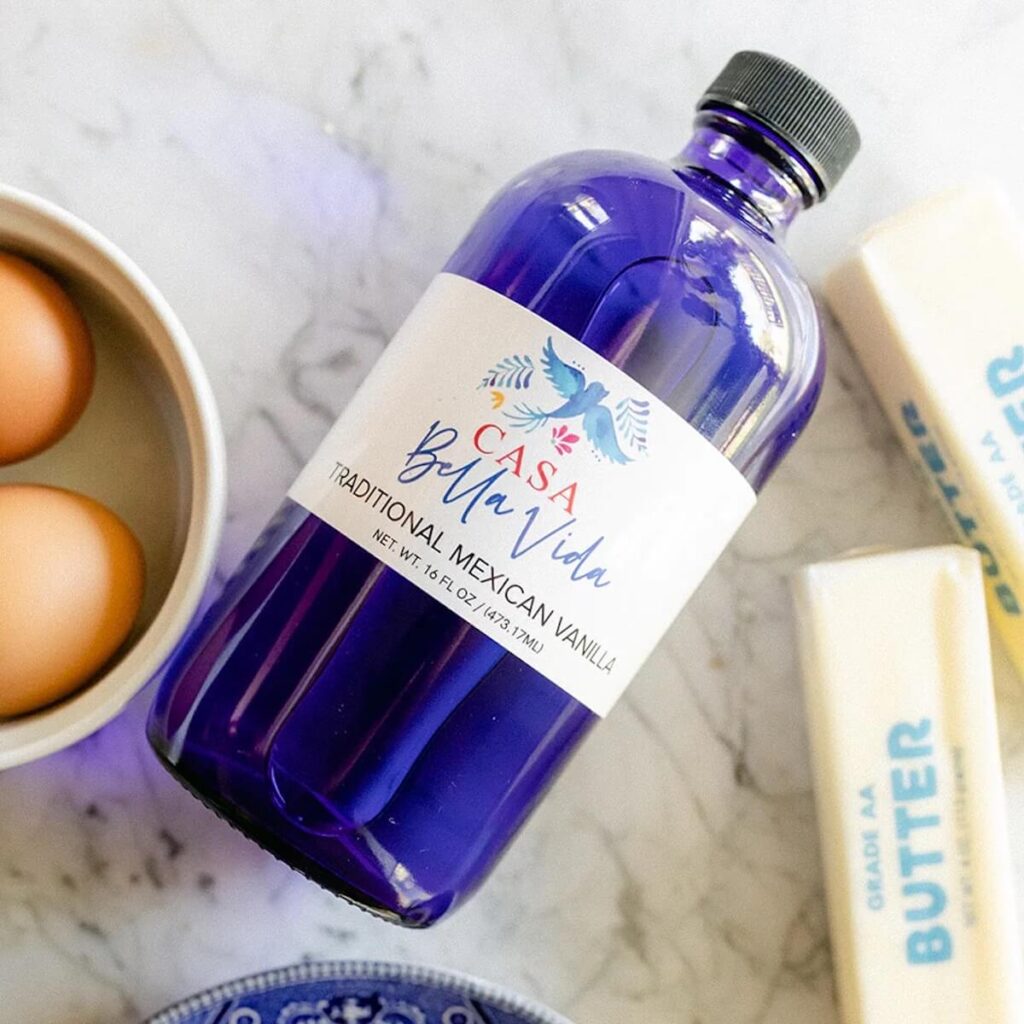 Casa Bella Vida Vanilla: For the baking aficionado they know a good vanilla is key, and this Mexican extract is no exception. The clear, uber flavored real vanilla extract keeps frostings and whipped cream white, and adds incredible flavor to all things sweet. The price is right to keep extra on hand, and stuff all the holiday stockings on your list. Get 10% off using the link above, or with code TARATEASPOON10.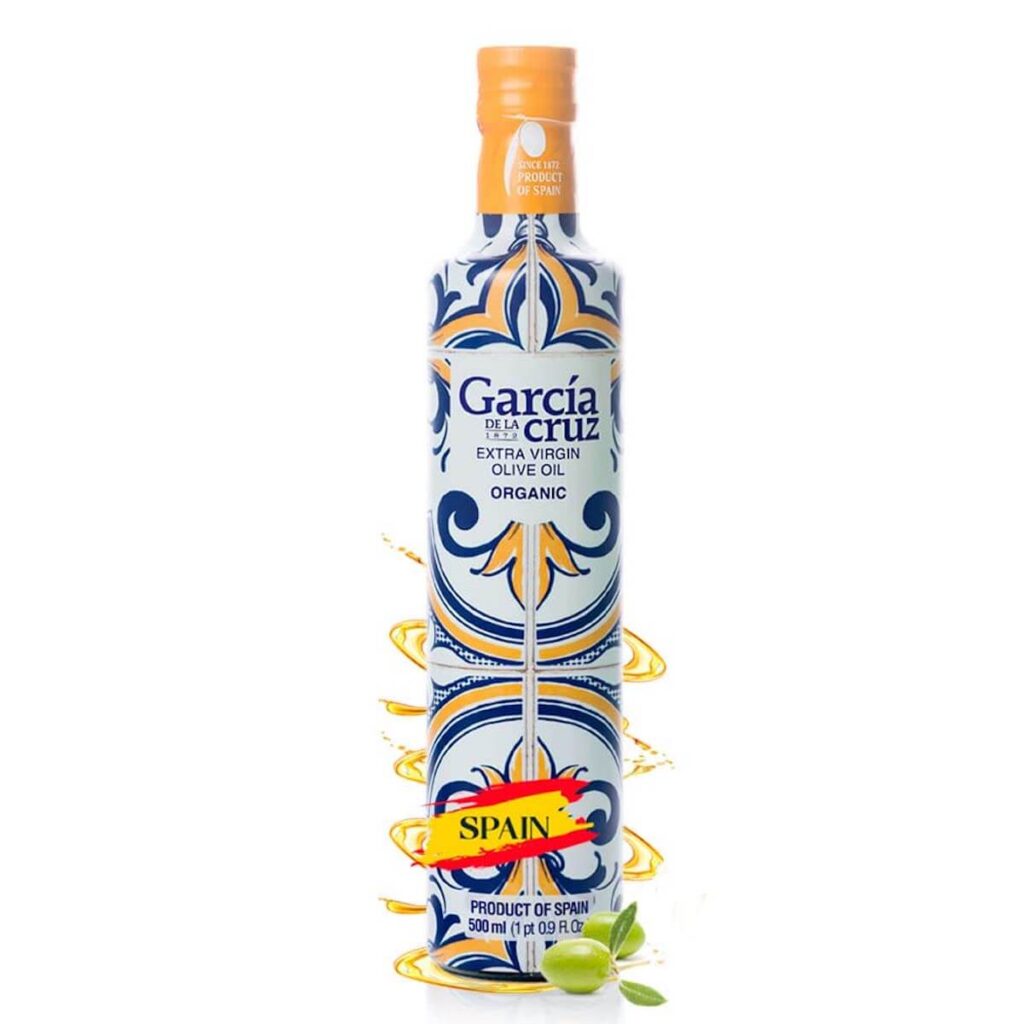 Garcia de la Cruz Olive Oil: Slip this beautiful bottle in your favorite foodie's stocking. The organic, single-origin extra virgin olive oil from Spain heralds from a family-owned company and brings silky, full-body, and rich olive flavor to dishes. The award-winning olive oil is perfect for drizzling, dipping, and cooking. $23 at time of publication.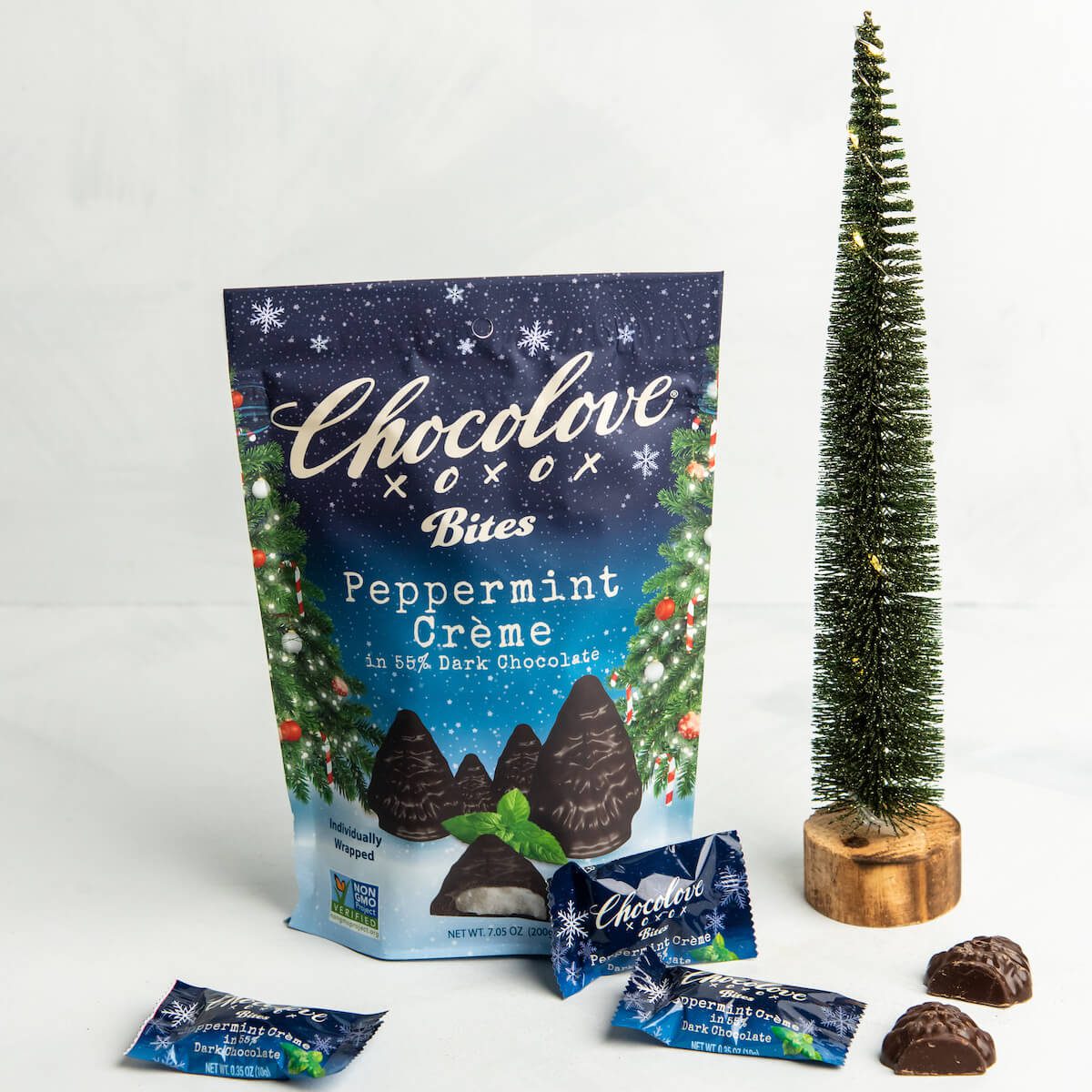 Dark Peppermint Crème Tree Bites: Chocolate lovers know Chocolove for their perfectly smooth, rich chocolate. They'll go crazy for the limited edition Dark Peppermint Crème Tree Bites. A foodie stocking-stuffer must-have, and if you're lucky they'll share!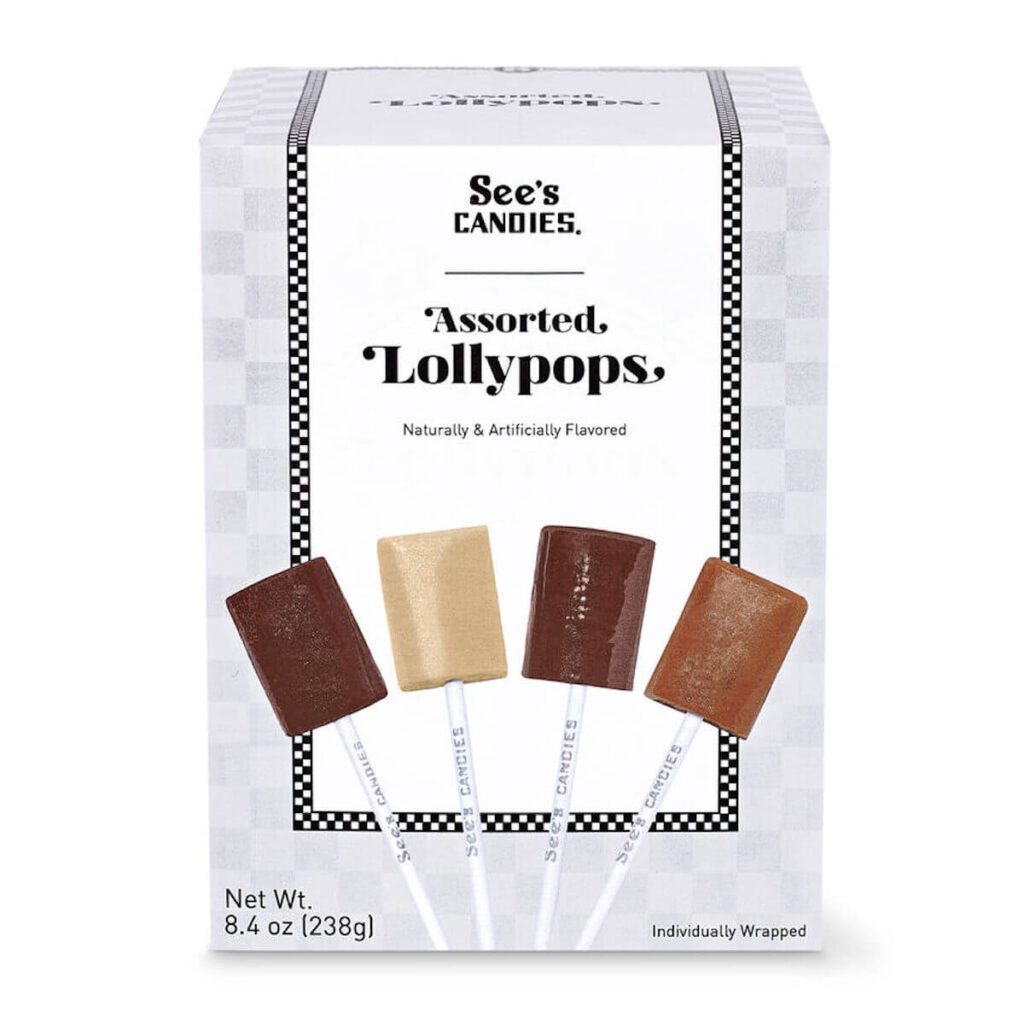 See's Candies Assorted Lollypops: Real sweets aficionados know about the California founded See's Candies. Their cream and butter caramel lollipops are a long-lasting, classic treat and make perfect stocking stuffers. Get a box of assorted flavors including vanilla, butterscotch, chocolate, and coffee and share generously! $17 at time of publication.
Cookbooks for people who love to cook
A cookbook serves as a delightful gift, igniting someone's culinary passion as they embark on new cooking techniques or delve into new gastronomic territories. It's like gifting the keys to a world of flavors and creativity, making home cooking an inviting and joyful experience for someone special.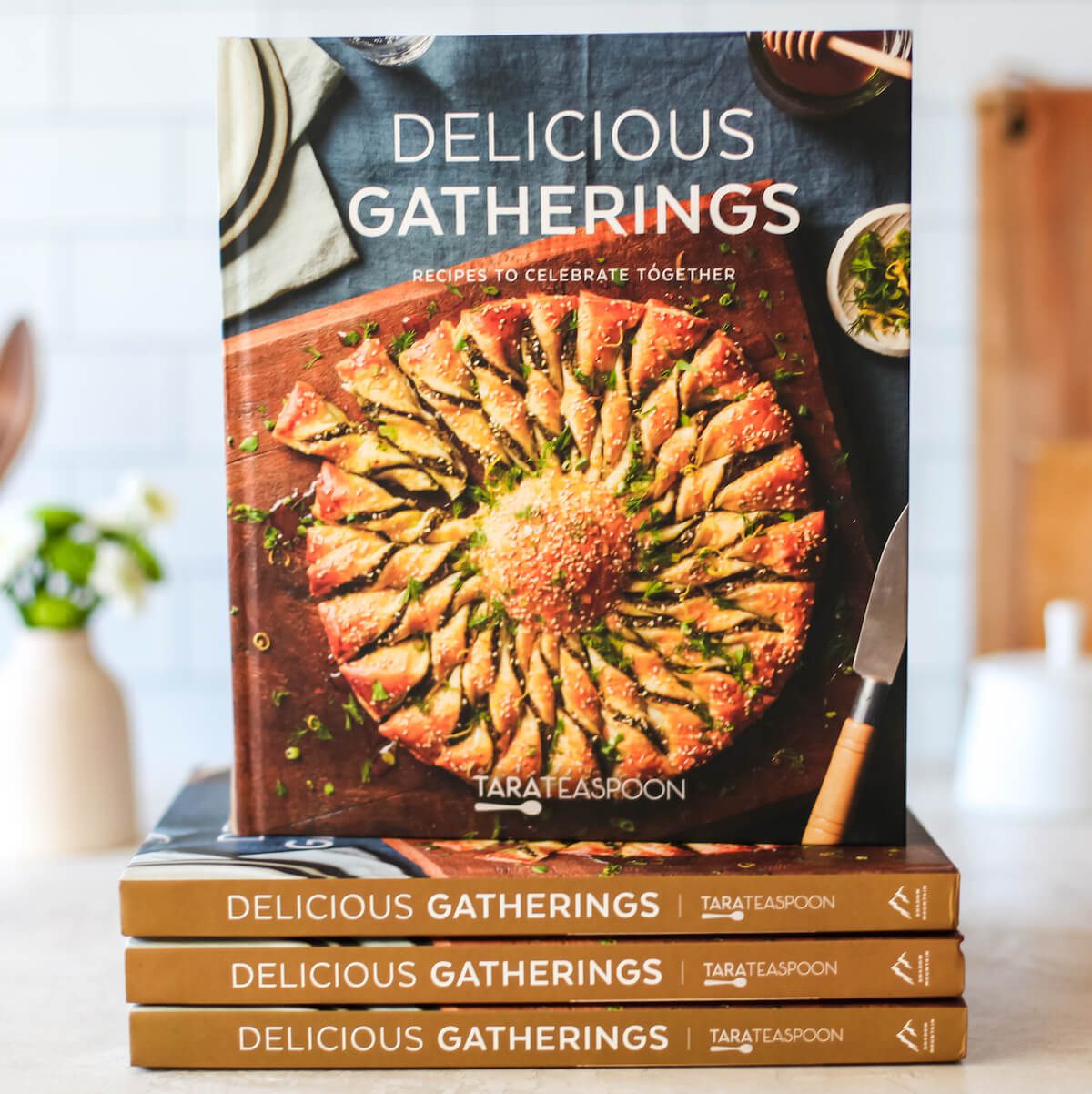 Delicious Gatherings by Tara Teaspoon [signed!]: From Sunday suppers and weeknight family meals to elaborate buffets for bigger crowds and holiday celebrations, these recipes include delicious showstoppers and unique takes on comforting classics. Cooks can gather loved ones around savory recipes, including Spicy Maple Sweet Potatoes with Cinnamon Pepitas or the Ultimate Chili con Queso. Then bring on dessert with Chocolate Peanut Butter Puddle Cookies or Maple Hazelnut Pie. Get a signed copy ($37) directly from the author by ordering here before December 5, 2023, or an unsigned copy on Amazon.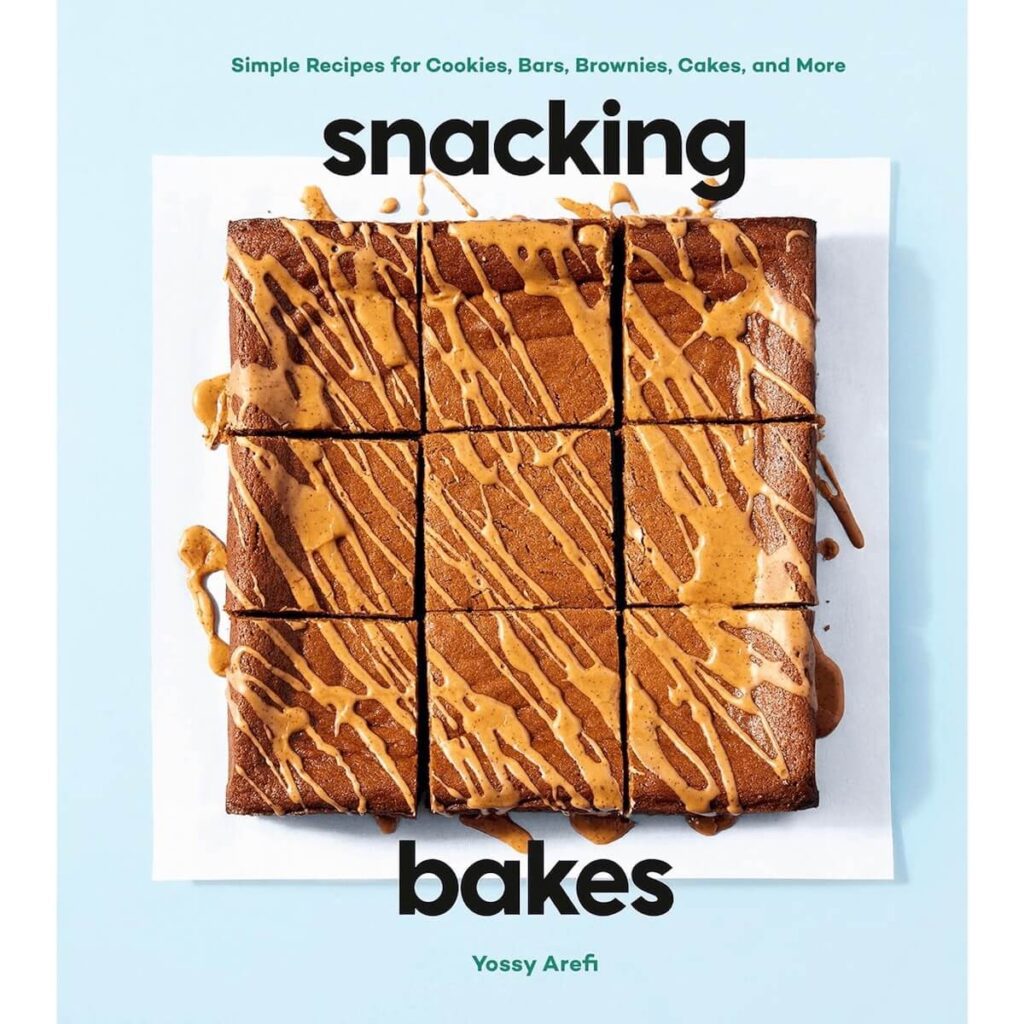 Snacking Bakes by Yossy Arefi: Bakers can instantly satisfy cravings with a collection of sweet and savory bakes that are delicious and easy to make. Yossy Arefi promises simple recipes that require minimal effort with big rewards. Almost every treat can be made in under one hour, in one bowl, and with no fancy ingredients or equipment. Pre-order before November 7, 2023, or order after that date on Amazon.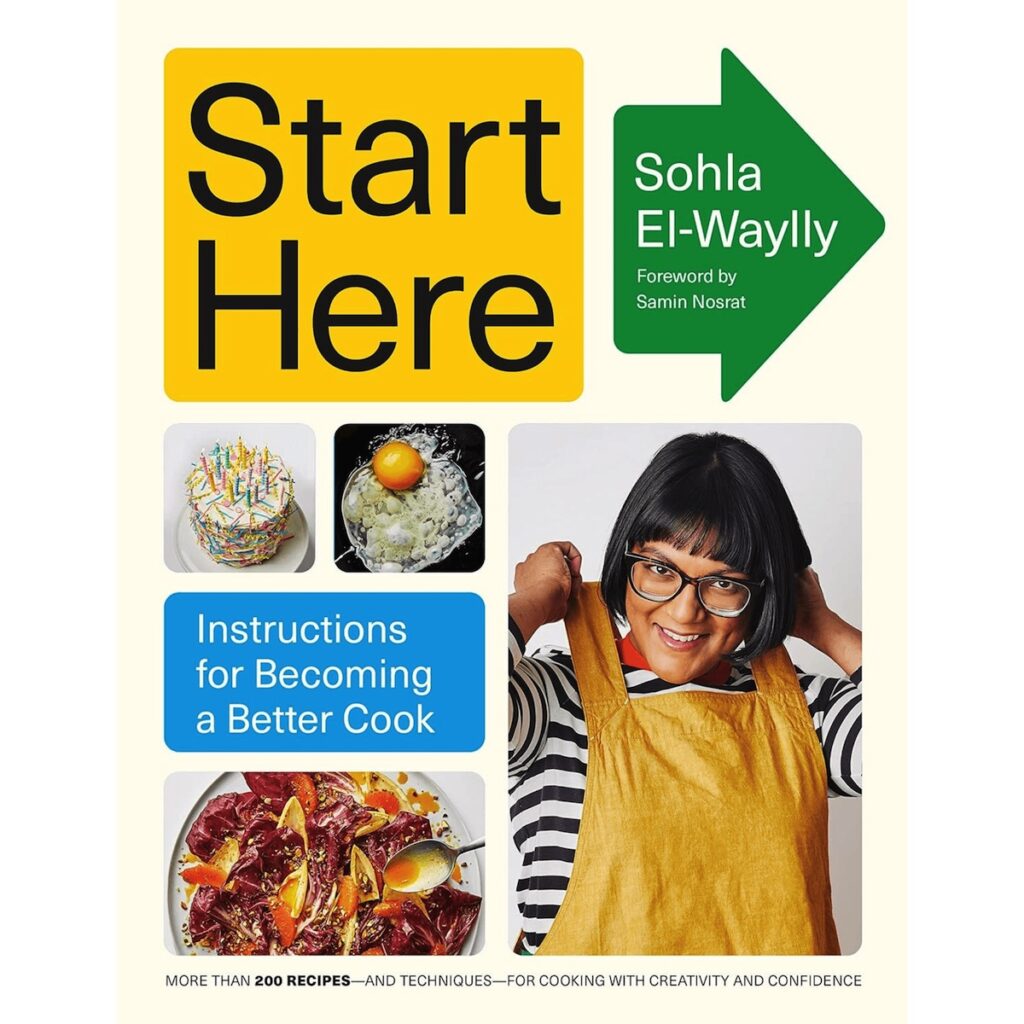 Start Here by Sohla El-Waylly: Gift this practical, information-packed, and transformative guide to becoming a better cook and conquering the kitchen. Cooks will love having a master class in leveling up their cooking. They'll get a dozen technique-themed chapters—from "Temperature Management 101" and "Break it Down & Get Saucy" to "Go to Brown Town," "All About Butter," and "Getting to Know Dough" explaining the hows and whys of cooking.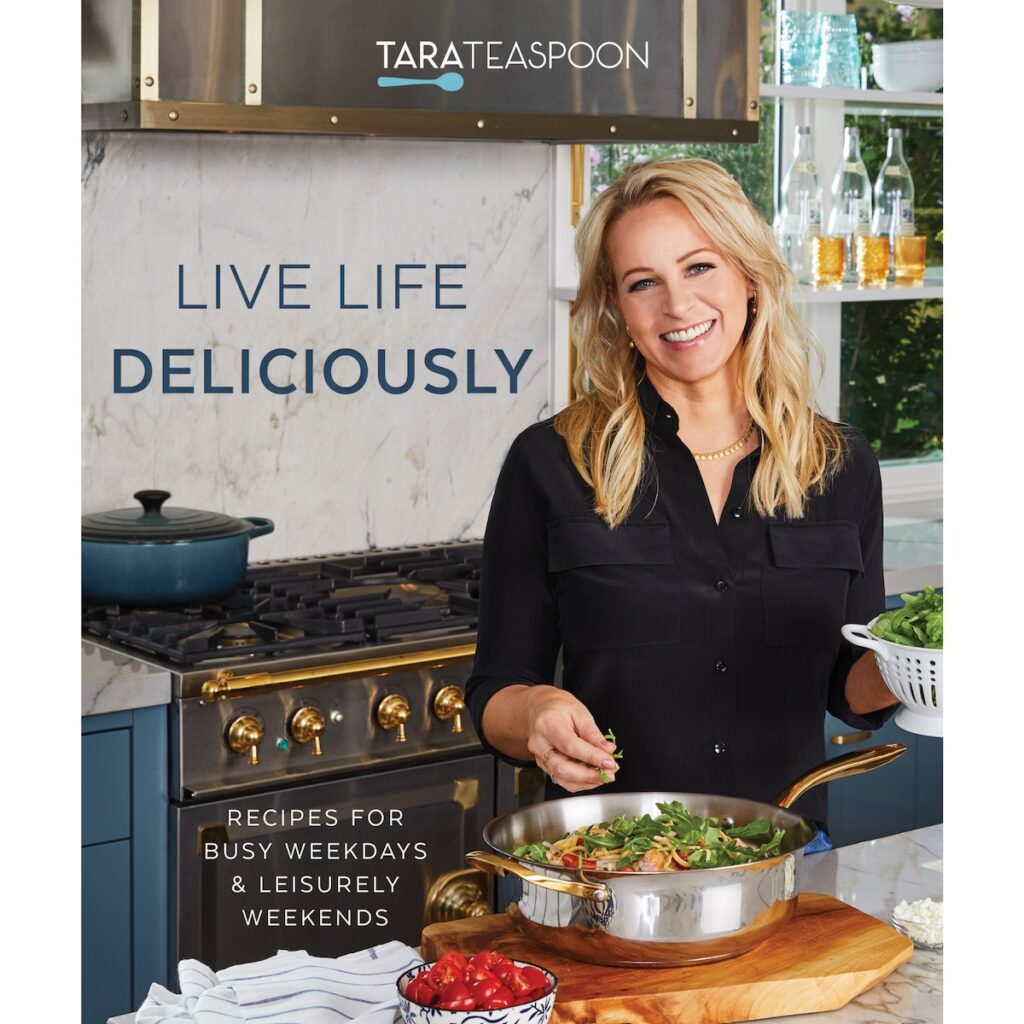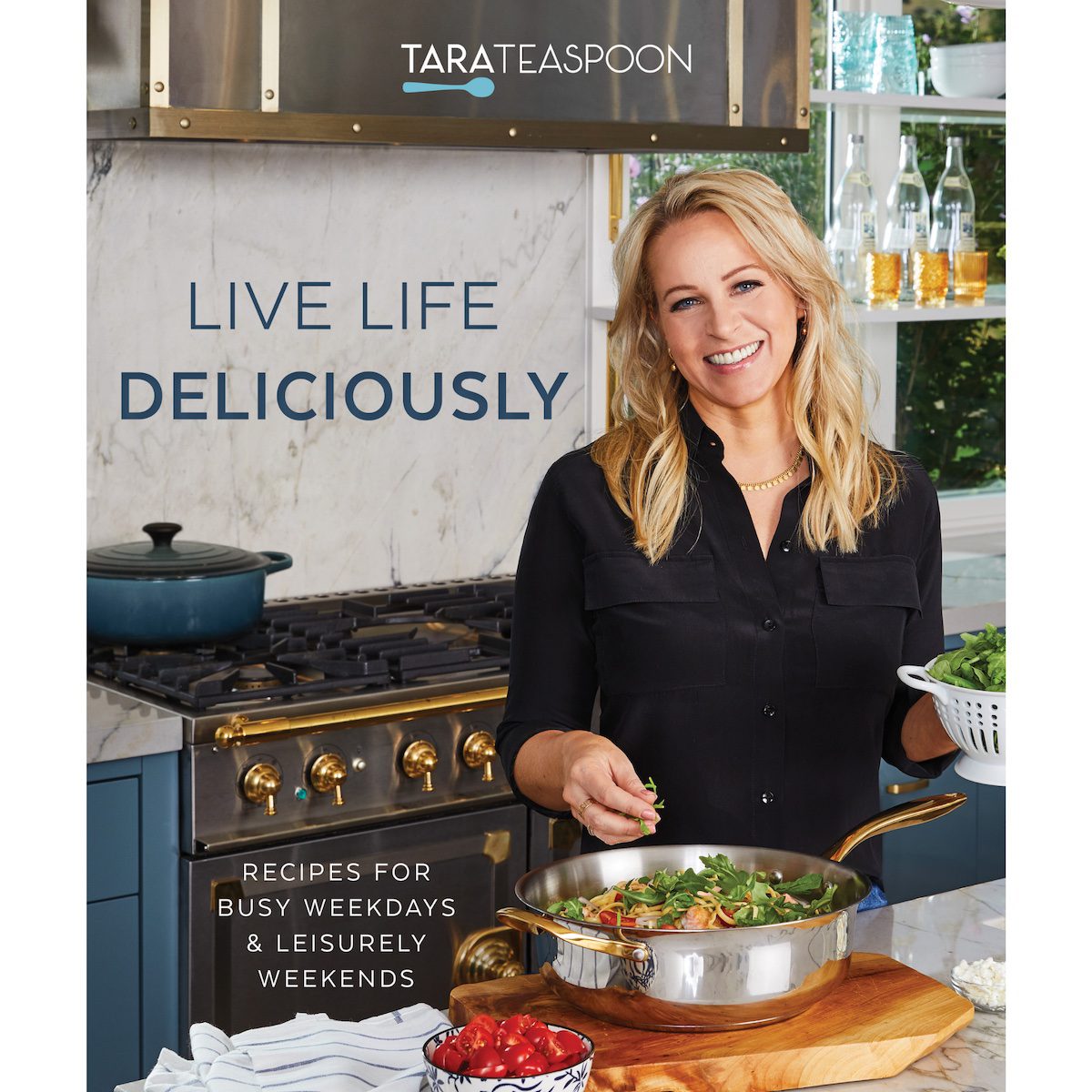 Live Life Deliciously by Tara Teaspoon (signed!): This incredibly popular cookbook includes more than 120 delicious show-stopping recipes that are designed to impress. From leisurely weekend brunches spent over burrata cheese with grilled peaches and orange zest chimichurri to easy weeknight rice bowls with carrot-ginger dressing to a mouthwatering Italian crostata baked tart, Tara explains how to put together and master several special go-to dishes from the culinary capitals of the world to add to your repertoire. Get a signed copy ($37) directly from the author by ordering here before December 5, 2023, or an unsigned copy on Amazon.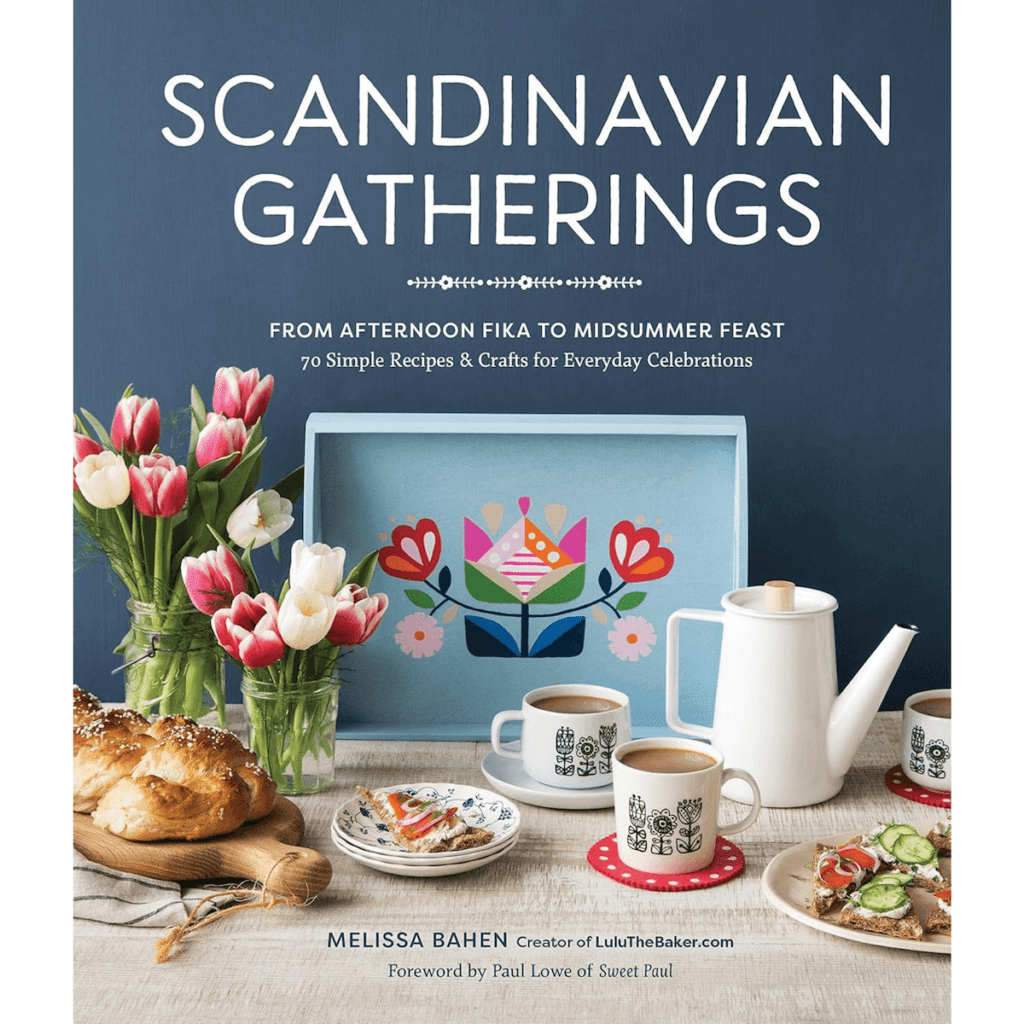 Scandinavian Gatherings by Melissa Bahen: Now in gift-able paperback, this beautiful cookbook is organized around seasonal festivities including Lucia Day and Christmas Eve Dinner, as well as everyday gatherings like Afternoon Fika. Your adventurous cook will love this hygge handbook that includes simple recipes, handmade decorations, and tips for entertaining. The creator of the popular website Lulu The Baker offers up traditional recipes using easy-to-find ingredients.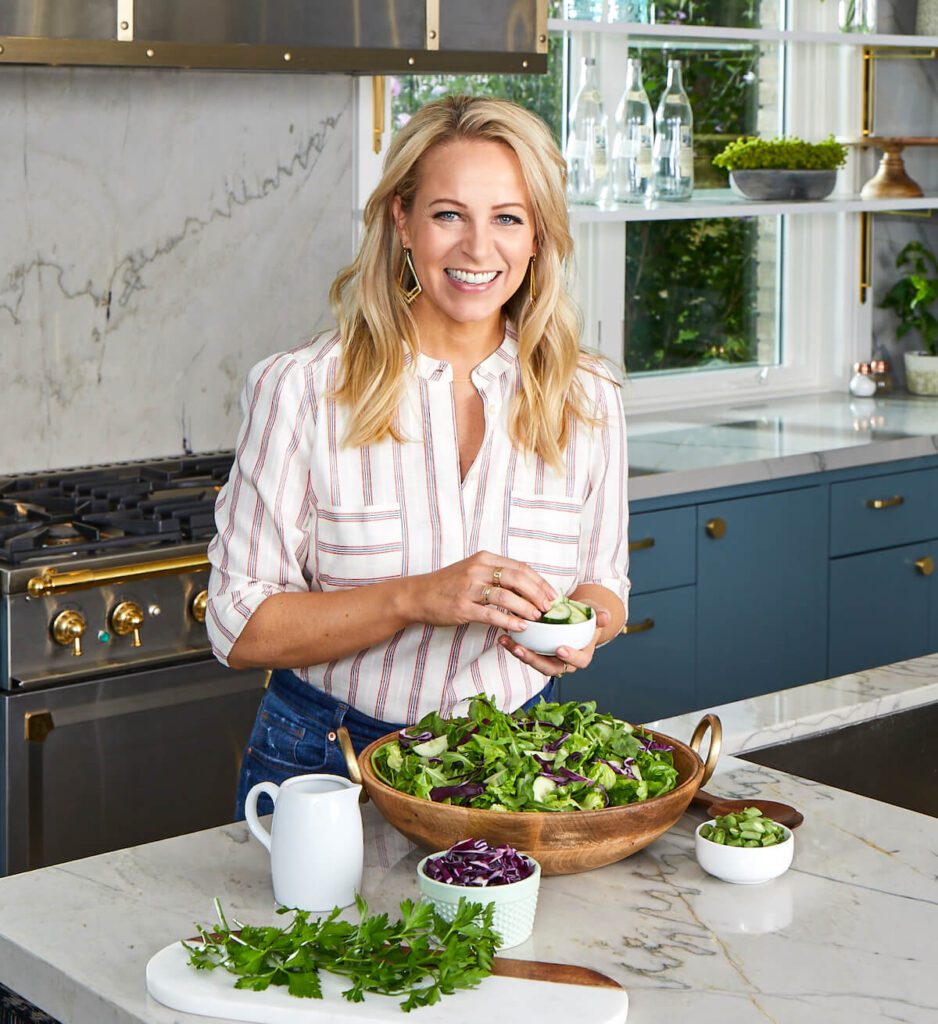 About Tara Teaspoon
I've been in the food publishing business for over 20 years, creating recipes & food-styling for magazines, books, television & advertising. Order my new cookbook & stick around for amazing things to eat.