---
Throw a Golden Globes viewing party in style. The best nibbles, a red carpet entrance and printable ballots are easy to pull together.
---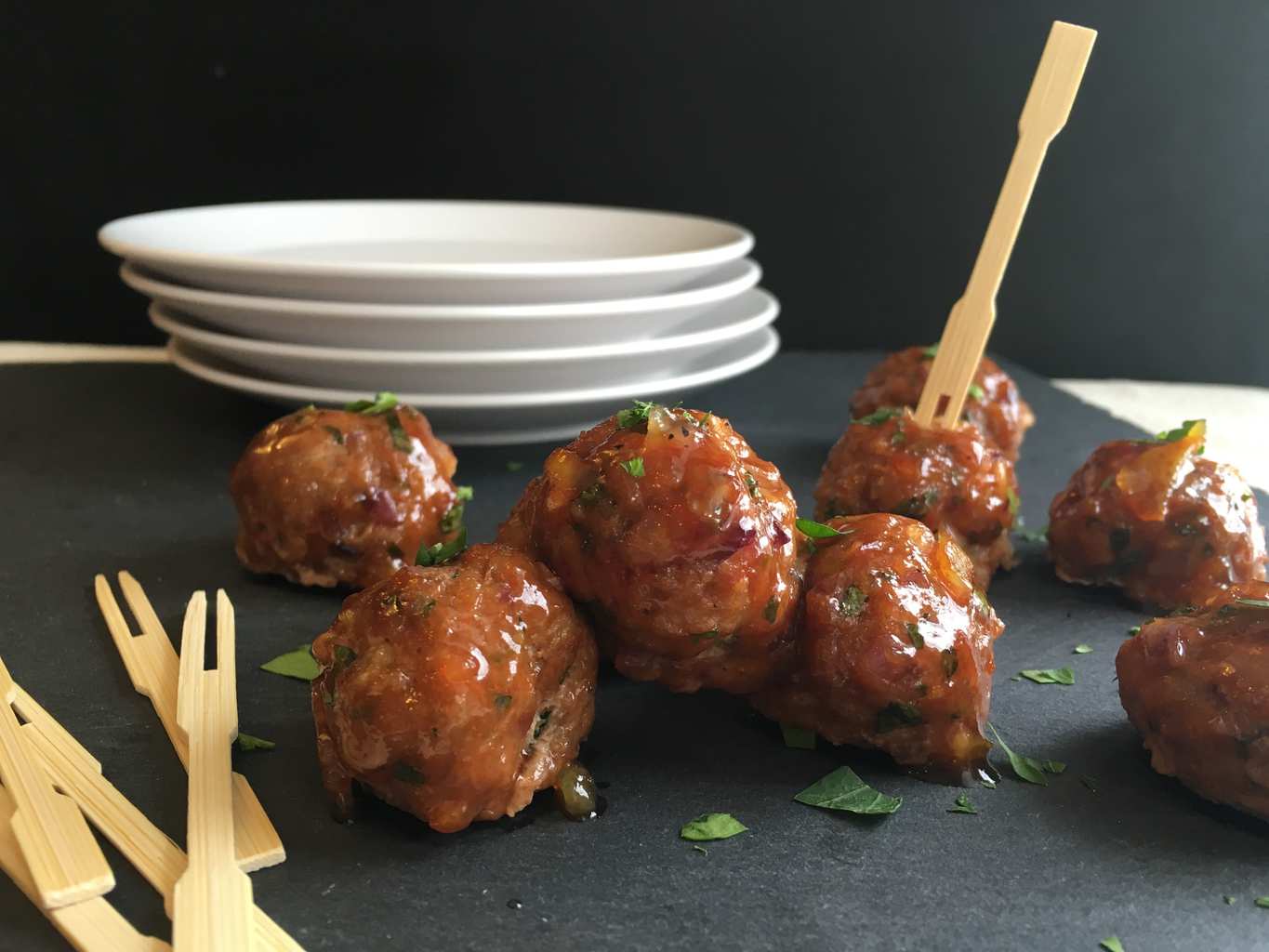 You say "Golden Globes" and all I hear is "party." I love any excuse to get people together, have fun, and of course, eat!
I've pulled together some of my favorite ideas to throw the Golden Globes get-together of your dreams—everything from food and decor to games and favors.
If you haven't been dreaming for weeks about a Golden Globes party, not to worry, because these ideas are so simple you can pull them together with time to spare for the big bash.
Food for the Golden Globes
It's no surprise that the food is where my heart is. A few of my favorites are Chicken Meatballs with Cumin and Orange, Golden Rosemary Garlic Mixed Nuts, and Moroccan Shrimp with Pomegranate Sauce.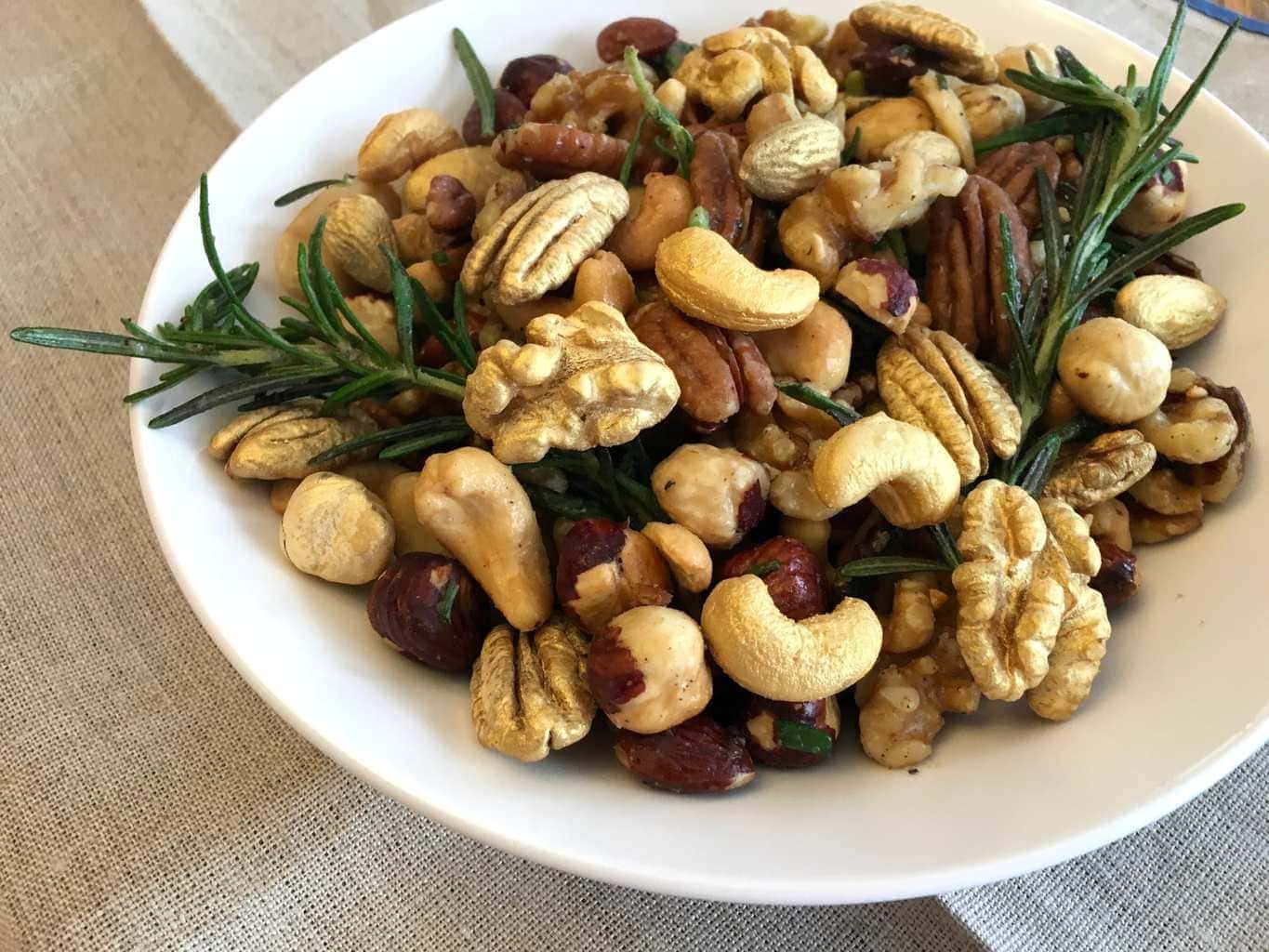 Gold donuts for your Golden Globes party
For an easy treat, try dipping the tops of donuts in a simple icing, and then adding gold sugar or sparkles.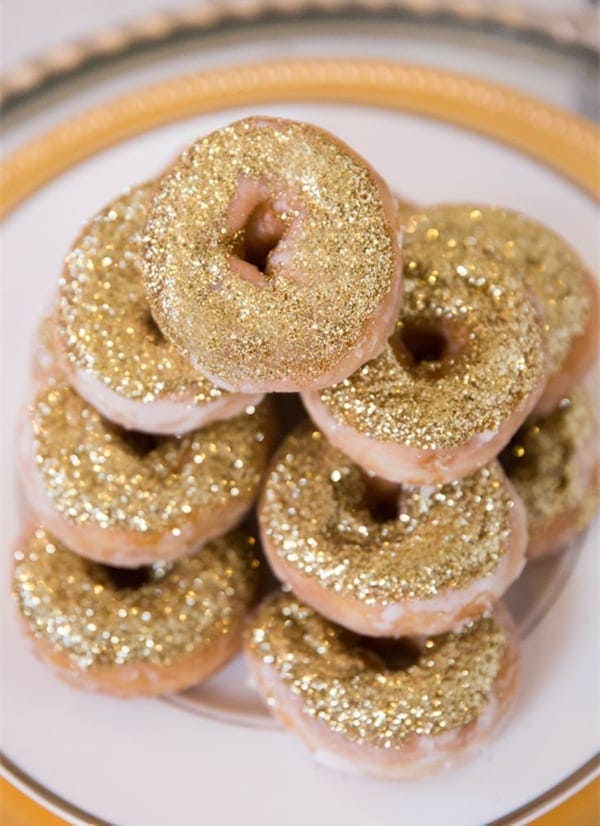 Use store-bought glazed donuts (easy!), mix together some confectioners' sugar and milk to make a thin glaze (also easy), and dip the tops of the donuts in the glaze then into gold sprinkles.
Here are some edible gold glitter flakes, or you could try these gold sprinkles.
Golden Globes Party Cocktails
If you're looking for some signature drinks to spice up the evening, look no further than the Golden Night Cocktail from Salt & Wind or a Sparkling Golden Globes Cocktail.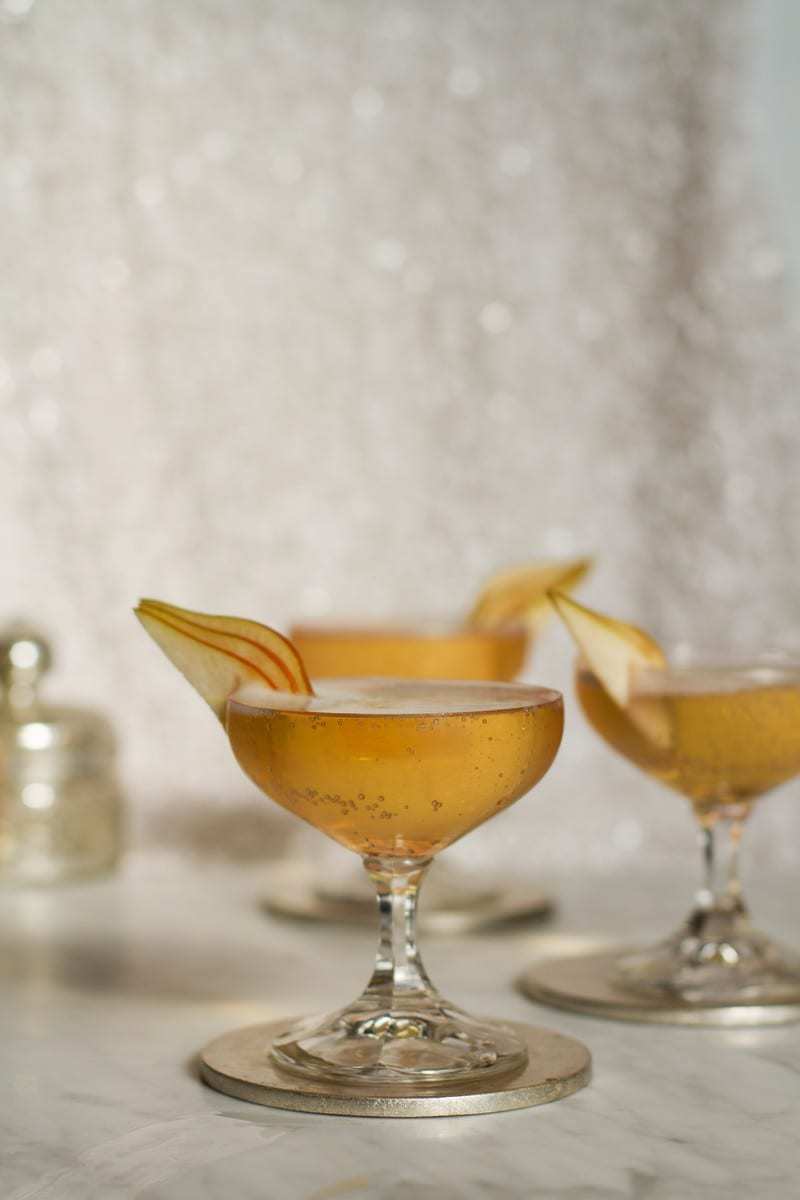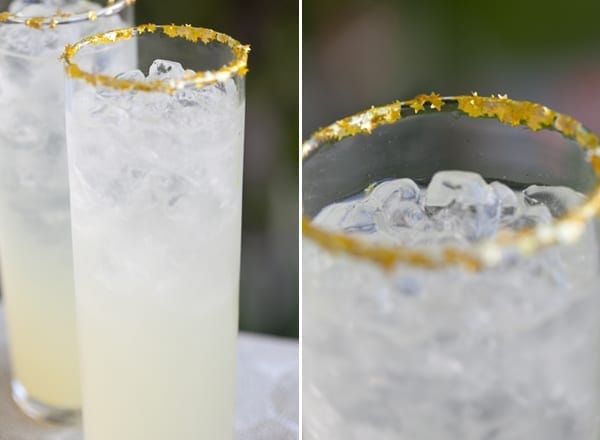 Or if you don't want to mix up a cocktail, a little champagne, sparkling wine or cider is just as chic in a golden sparkled rimmed glass. Find the gold star sprinkles here.
Golden Globes DIY Red Carpet
The entrance sets the tone for the entire party, so why not wow your guests and welcome them in style? I love the idea of doing a red carpet. If you don't have an actual red carpet, you can use a roll of red paper, fabric, or a long red plastic tablecloth.
You can even go a simple route and just decorate your entrance with gold stars and helium balloons. I love the look of this entrance Red Tricycle did for a Netflix viewing party.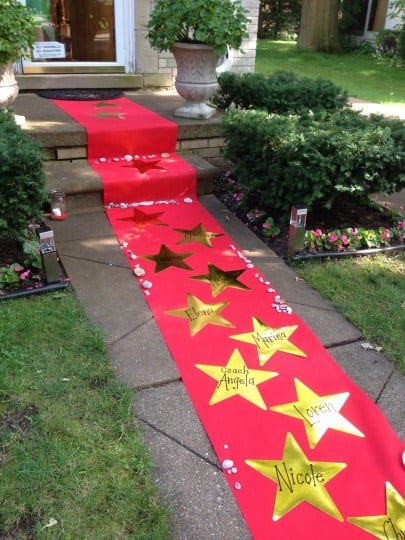 Easy Party Photo Booth
The paparazzi may not be hanging out around your house, but if you give your guests a selfie stick, you can pretend like they are. If you still have gold or silver Christmas wrapping paper and New Years photo booth props laying around the house, then you're halfway to the finish line on this one.
Put the wrapping paper on the wall and set out the props and selfie stick. It's as simple as that. Trust me, your guests will have no problem taking it from there.
If you really want to take your photo booth to the next level, try this sequined backdrop from Oh Happy Day.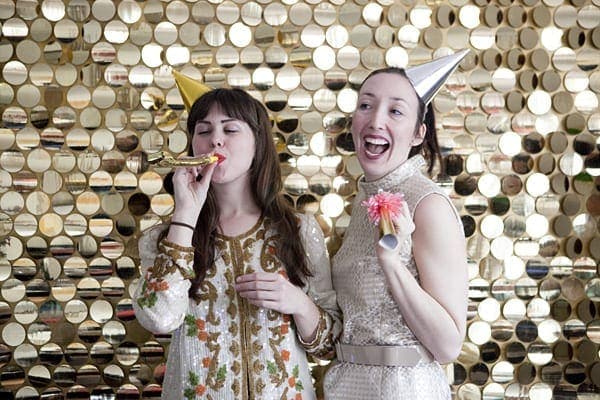 Ballots and Golden Globes Bingo
And the Golden Globe award goes to . . . anyone you choose. Have everyone cast their votes on these fun printable ballots, then see who gets the most answers correct.
Golden Globes Bingo
What's a party without a little friendly competition? I've created this bingo board (you can download it here) to track the funny and noteworthy moments of the night.
You'll be hoping a winner takes a selfie, someone says it's the "end of an era," or a speech gets cut off by music. With four different cards, the competition will be stiff as you each race to mark off five in a row. You have to be on your toes though, or you might just miss your chance to mark off a celeb looking bored.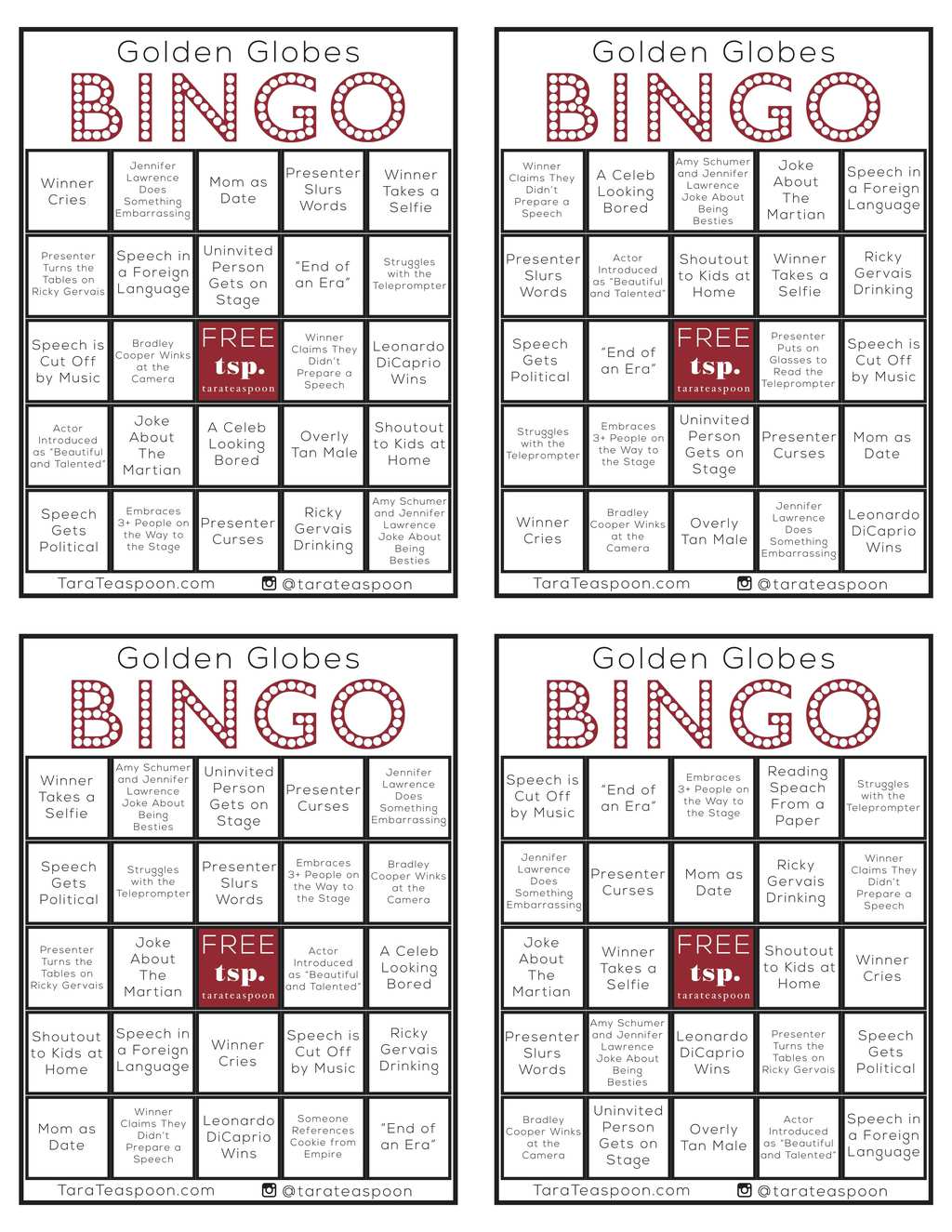 Download the Tara Teaspoon GG Bingo Boards PDF
Party Favors
Not everyone nominated at the Golden Globes takes home a statue, but at my parties I like everyone to leave with a little something.
These balloon "statues" are a fun take away for your guests. You can use mini statues like the ones below from Studio DIY, or you can make a simpler version.
Personally, I like to wrap candy bars in paper (the fancier, the better) and label them with different "awards" like best dressed, most selfies, prettiest mani, etc. Tie a helium balloon to each candy bar, and you've got a fun gift in the spirit of the event.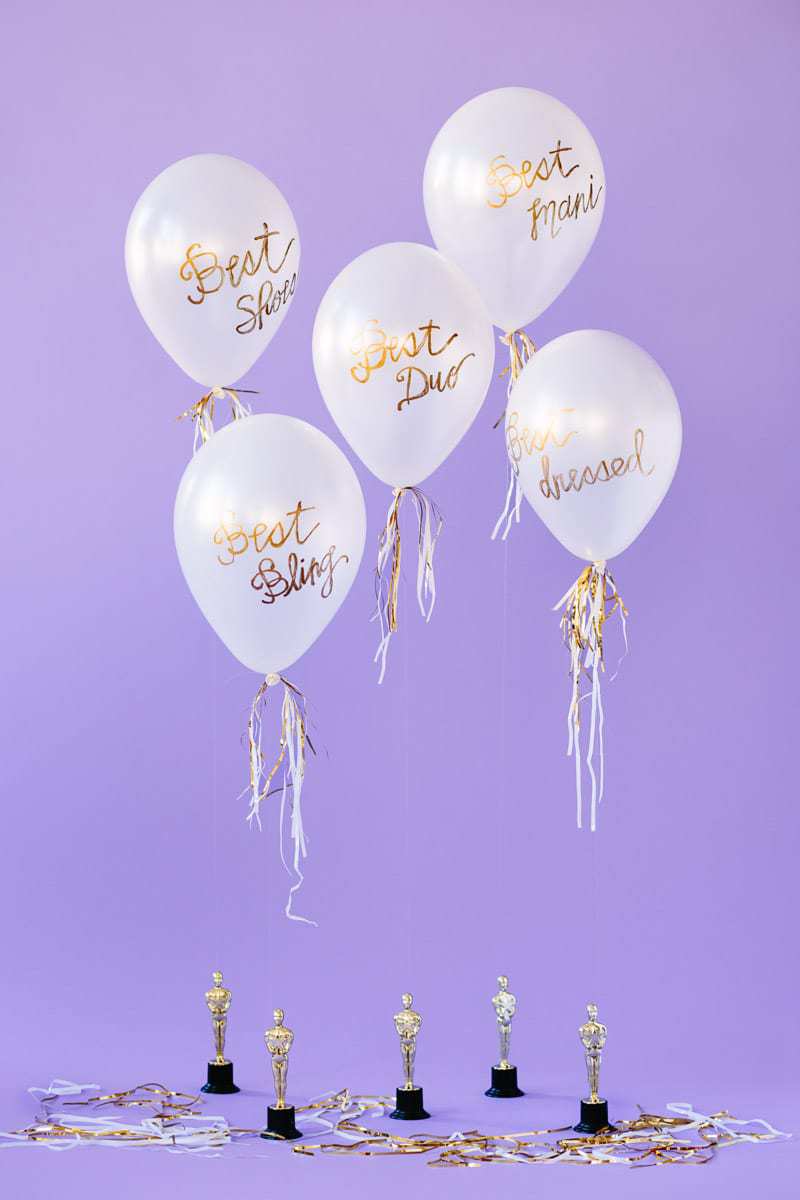 If you missed it, here is the video of me running through all these tips on the Today Show.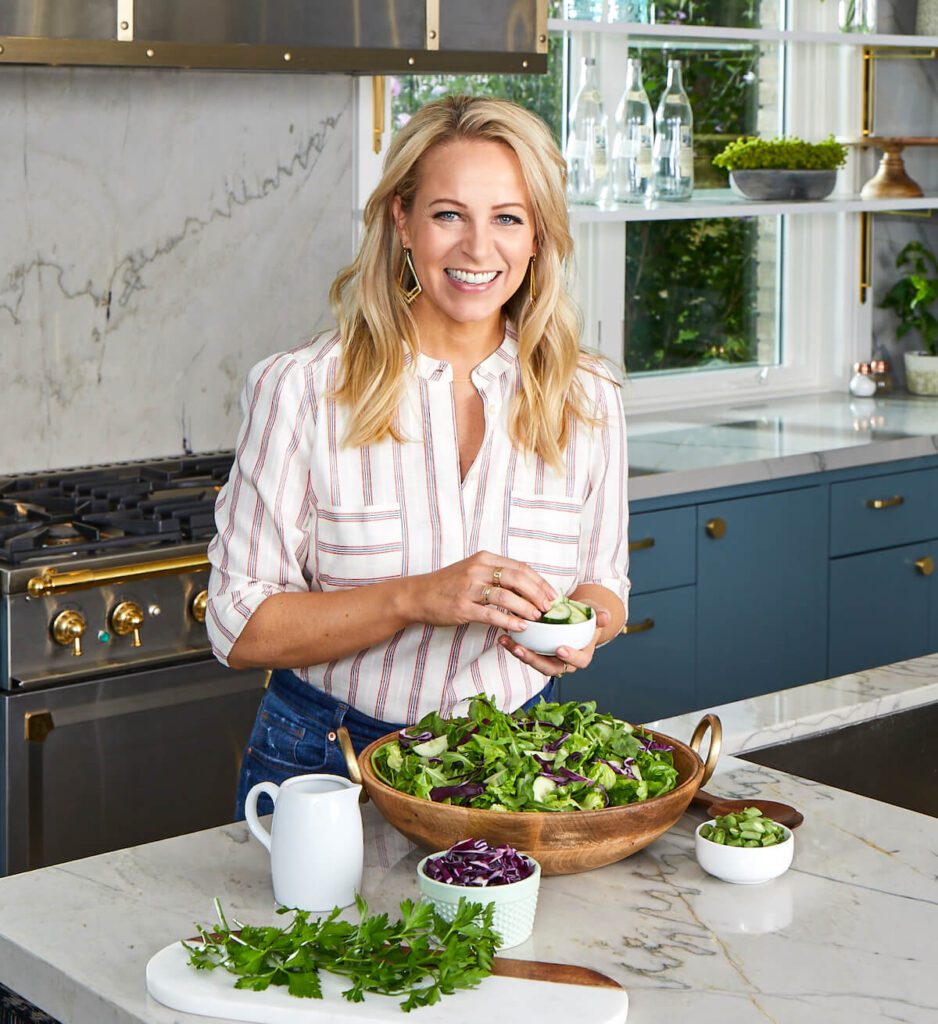 About Tara Teaspoon
I've been in the food publishing business for over 20 years, creating recipes & food-styling for magazines, books, television & advertising. Order my new cookbook & stick around for amazing things to eat.