This Father's Day guide for dad contains affiliate links. Please see my disclosure agreement for details.
As seen on The Today Show
Tomorrow is Dad's big day. Are you ready? Last week I published my Father's Day Gift Guide for Every Kind of Dad, but if you procrastinated getting your guy a gift, never fear, I'm here to help. As the clock ticks down, I'm offering my favorite last minute gifts for every kind of dad. Trust me, they're so good, your guy will think you spent weeks planning to surprise him.
Man's Man
Philips Shoqbox Mini Rugged Waterproof Speaker

Don't let this bluetooth speaker's tiny size fool you. The Philips Shoqbox is loaded with features and tough enough to take on the road anywhere you want to go. The whole thing is small enough to hold comfortably in the palm of your hand, but it's completely waterproof, has a built in mic for taking phone calls, oh, and it floats too. Did you hear that? IT FLOATS!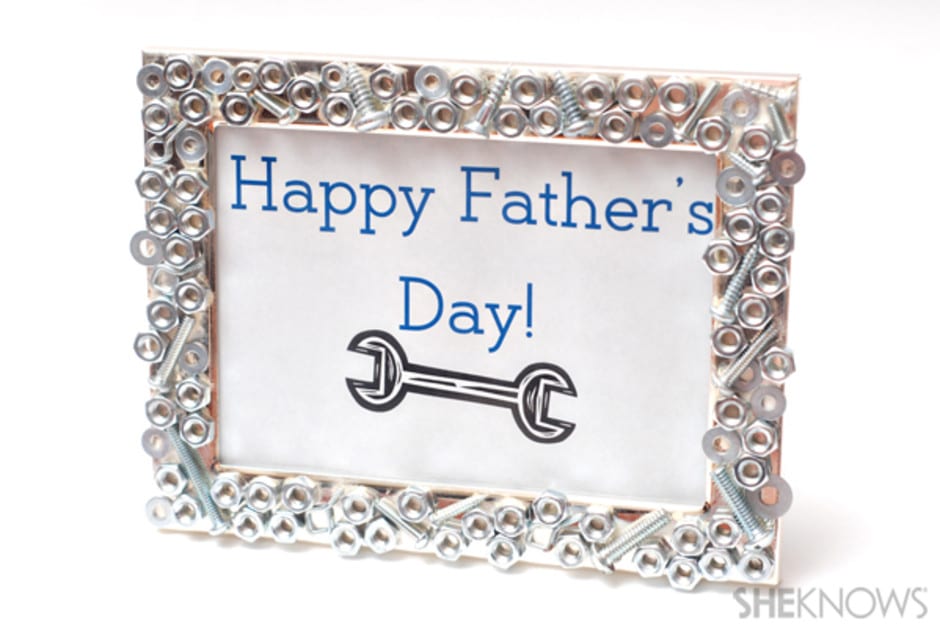 Honor the dad who does it all with this cute DIY nuts and bolts frame. A frame, some nuts and bolts, some glue, and the tutorial from SheKnows is all you need to make this cute gift a reality. The best part is this is an easy gift for little hands to help with too.
Perry Ellis Water-Resistant Nylon Travel Kit
Even the most organized dad could use a little help keeping it all together. This water-resistant travel kit will lend a hand, and makes a stylish travel companion to organize all his toiletries on the go. You can pick one up at a Macy's near you.
DIY Shaving Cream with Printable Label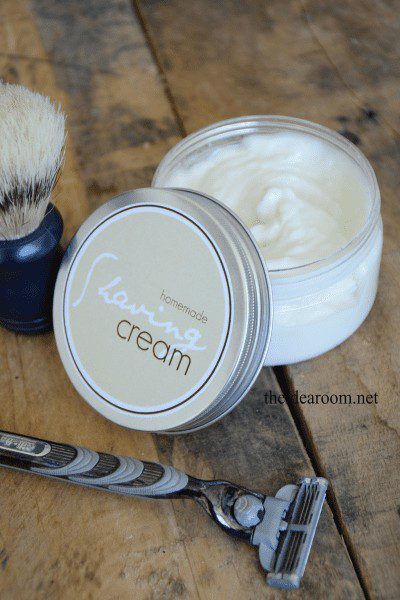 Who knew you could make your own shaving cream? This simple recipe from The Idea Room is cute, practical, and will leave Dad's skin feeling great! Don't forget to use the free printable label to take this gift over the top.
DIY Beard Oil with Printable Label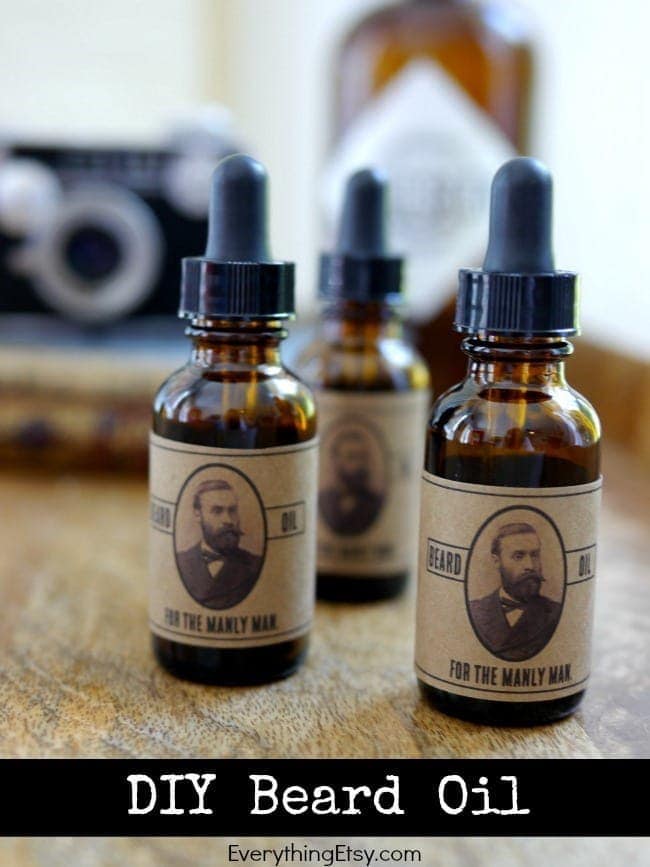 Sure, your mountain man may save time on shaving, but that doesn't mean his facial hair doesn't require love and attention. This DIY Manly Man Beard Oil from EverythingEtsy.com is simple to make, but will impress your guy on Father's Day.
Foodie Father
Tara Teaspoon's BBQ Rub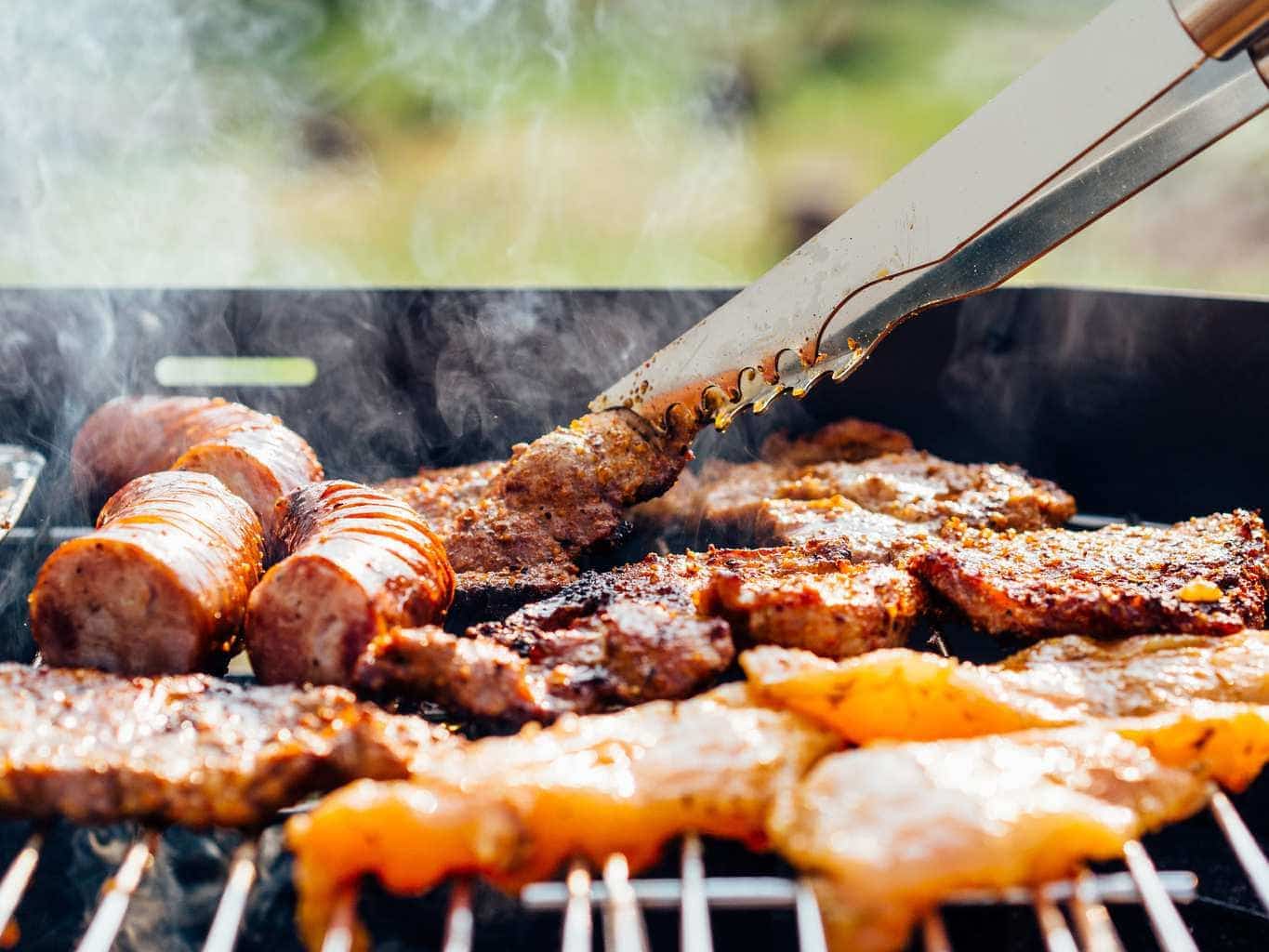 My 10-ingredient BBQ rub recipe makes enough to last all summer long, which means it's the gift that keeps on giving. A few Tablespoons is all you need each time you use it. With a little bit of luck, this is a gift you'll get to enjoy too.
2 ½ tablespoon paprika
2 ½ teaspoon ground black pepper
7 tablespoon packed light brown sugar
2 ½ tablespoon kosher salt
1 ¼ teaspoon celery salt
2 ½ teaspoon garlic powder
5 teaspoon dry mustard
5 teaspoon ground cumin
5 teaspoon chili powder
1 ¼ teaspoon cayenne pepper
Combine all ingredients, making sure brown sugar is evenly distributed. Store in an airtight container for up to 6 months. Makes 1 ¼ cups
DIY Handprint Apron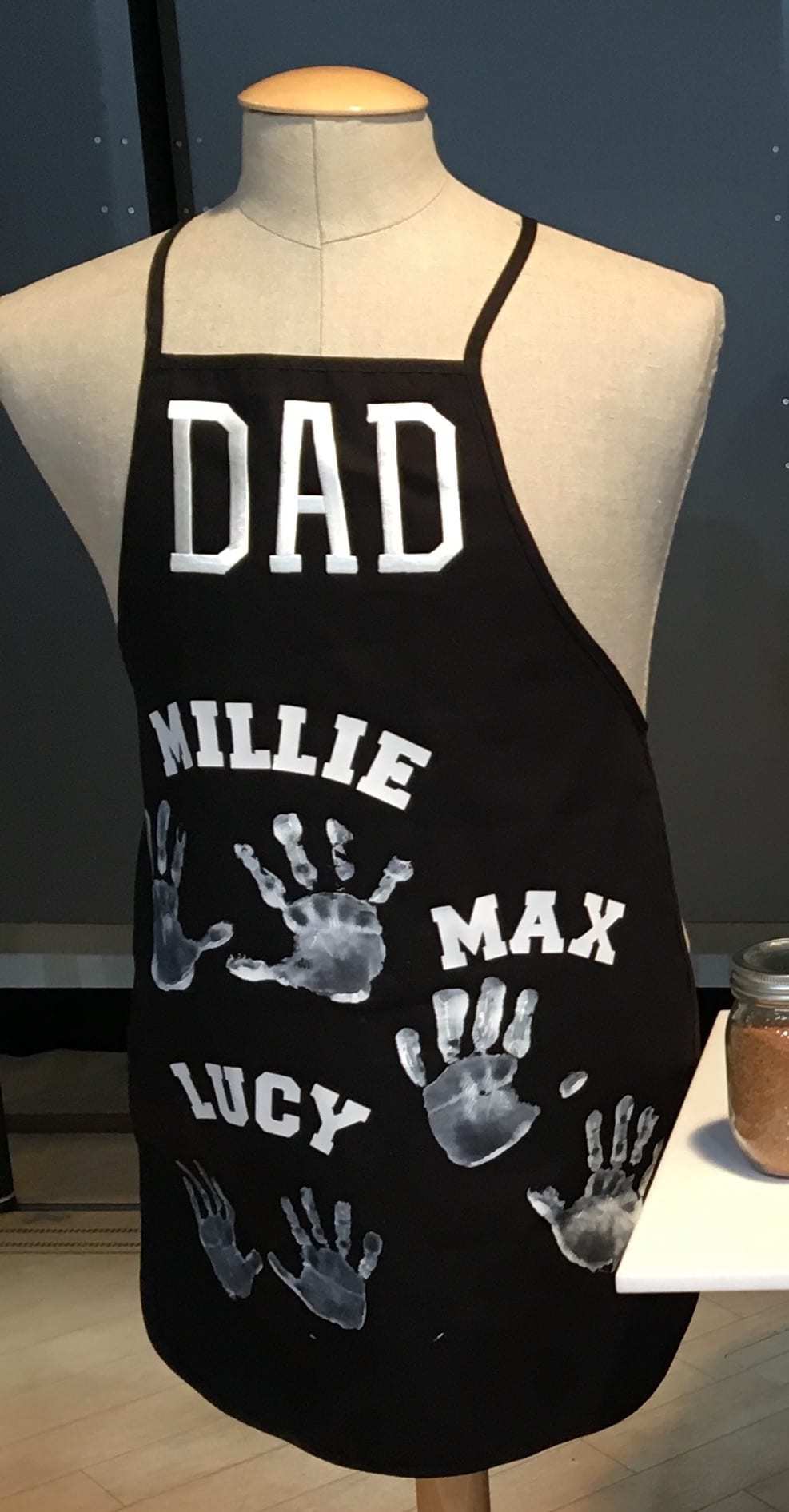 What do you get when you combine an apron, iron on transfers, paint, and tiny hands? A gift any dad would be proud to wear in the kitchen or while manning the grill. Simply Kierste has the full tutorial for how to make your own customized apron.
Your Foodie Father can't get better than his own curated pantry of snacks, sauces and artisan foods. Subscribe him to receive crates of delicious food just for him at Mantry.com. You'll get a printable card to gift him so he knows what to expect in the mail, along with stories and recipes to use the cool products.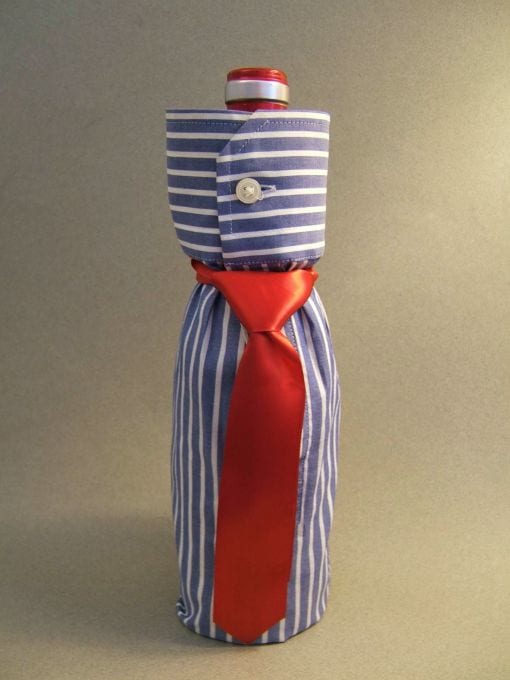 You COULD gift the standard shirt and tie this year, OR you could scrap it (literally), and use it to wrap up a bottle of Dad's favorite drink. According to the step-by-step directions from The Tamara Blog, you don't even need to sew a stitch to pull off this unique look.
Sentimental Dad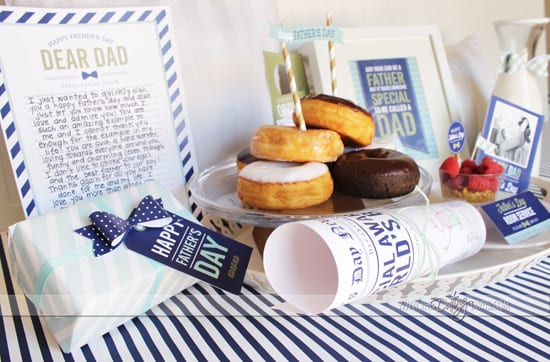 Even if you burn the toast and undercook the eggs, this adorable printable room service kit will start Father's Day off right. The card and food toppers from The Dating Divas will add tons of noticeable cred to your special breakfast delivery service.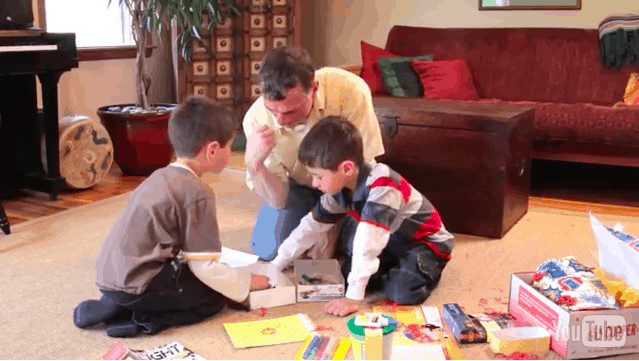 It can be tough finding fun activities that allow for quality "Dad and Me" time. The Cooper Kit from Cooper and Kid is a quarterly subscription box that is designed with Dad in mind. It comes packed with products, activities, stories, resources, and even recipes. The box comes with everything needed to have stress-free, creative together time.
My Hero is My Dad Printable Questionnaire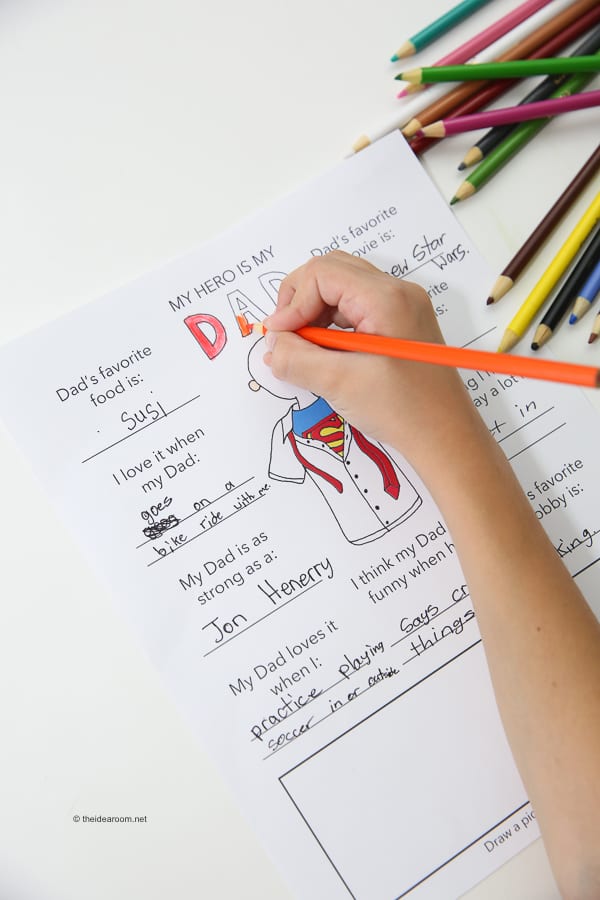 You won't believe the answers your kids will give as they fill out this cute printable questionnaire about their Dad. It's a cute way to mark the day and remember the little people who made him a Dad in the first place.