---
The New York Eats essential guide from a local food editor. I tell you where to go for the best burgers, healthy options, authentic pizza, fine dining and the most delicious treats the city has to offer.
---
The Tara Teaspoon New York Eats restaurant guide is a list of my favorite places to eat, stop for treats, or dine with my friends! I have lived in New York City for almost 25 years and am sharing with you where I like to eat. You'll find the best NY restaurants listed below (IMO!).
There are more delicious places than are on this NY dining guide, for sure. Please comment below with your favorites!
Let's start with my favorite food! Donuts: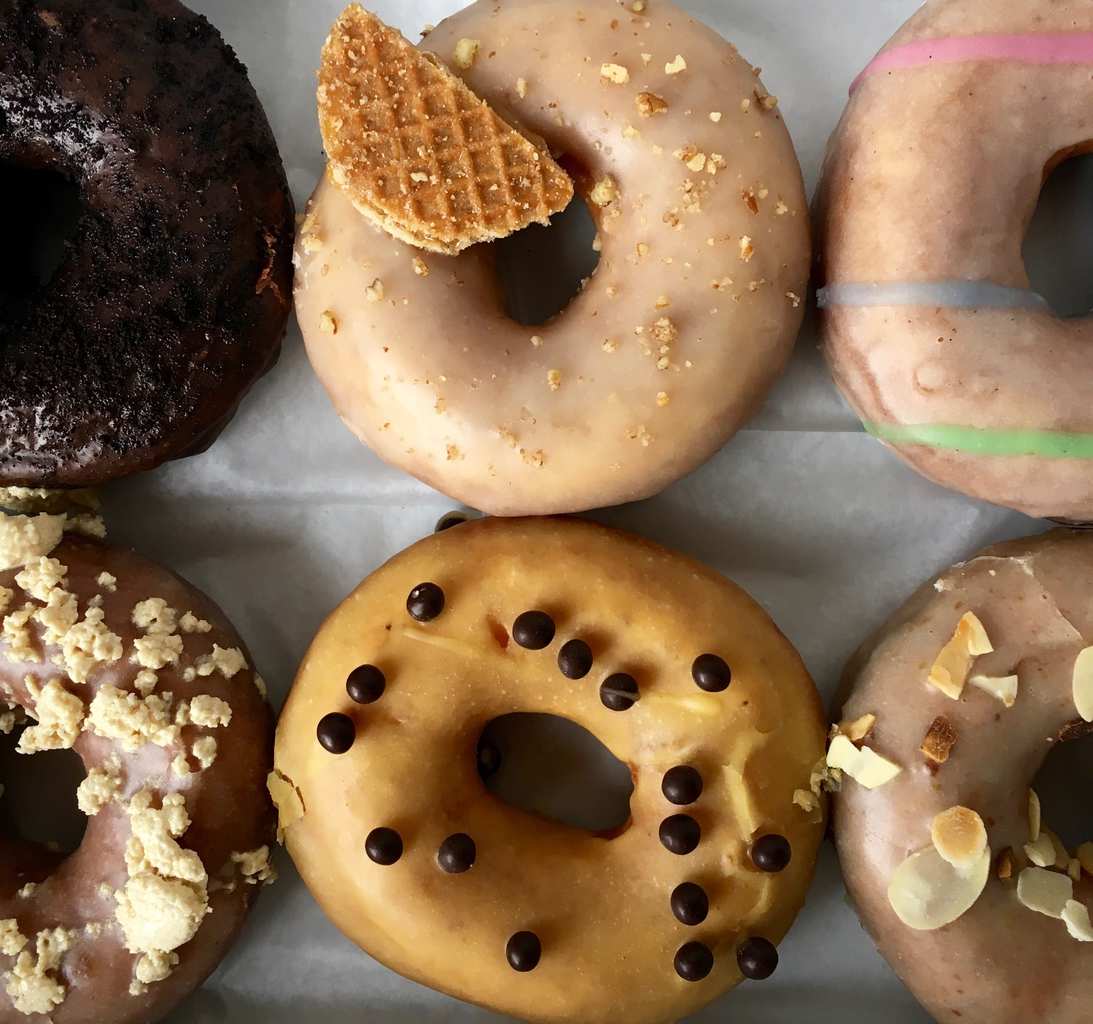 The Best Donuts in New York City
Probably in my top two for city donuts. Plus they spell doughnuts the fancy way! Always fun unique flavors, and a great balance between dough and icing. The perfect bite each time. A fave is the lemon poppyseed, but please go hungry so you can try a lot of flavors! They are awesome.
The first donut shop to start the NYC trend with cool flavors and innovative recipes. Giant square yeast doughnuts are a hit (try the PBJ) and the little cake doughnuts are often filled with some sort of heavenly filling. Like many of the doughnut shops, you'll want to try a few.
Their crullers qualify as a donut but are unlike the standard fare. The hard, crunchy exterior gives way to a custardy, eggy interior, but you're still getting the fried dough goodness you want. So popular, these freshly made pastries sell out regularly, so go early to the upper west side or 19th street locations.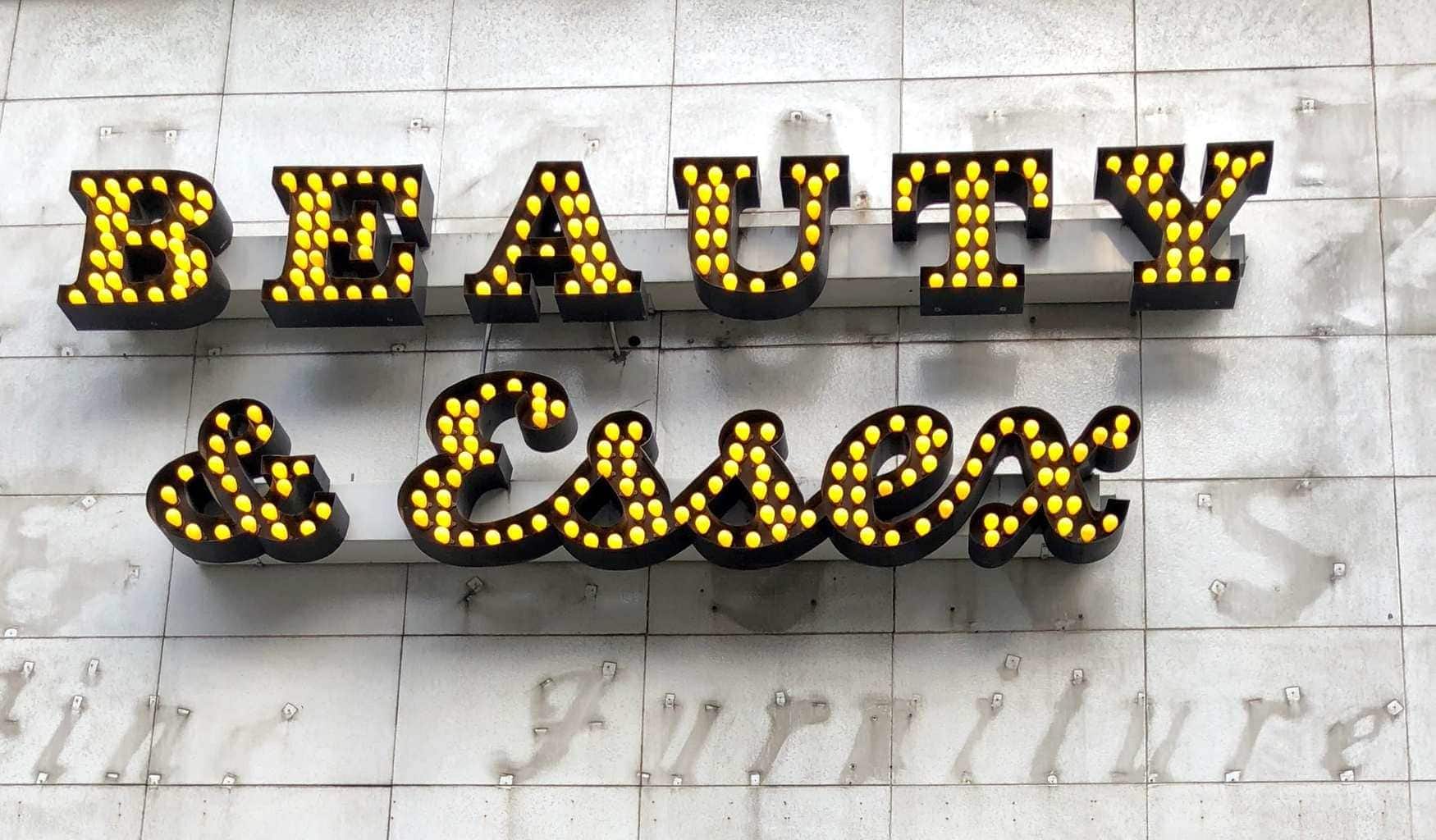 Fun Restaurants in New York City
Everything on the menu is big and full of flavor. The atmosphere is the perfect combination of classy and fun, and the loud music they play tops off the great experience. This is a great place for either brunch or lunch.
Ruby's Cafe has a classy, relaxed and fun atmosphere (the location in Soho is a transformed garage). The menu ranges from salads to burgers to pastas. Their breakfast is yummy too!
Their tomato soup and grilled cheese shooters are pretty much heaven. So fun to go here with friends and share several starters, they are all so flavorful and creative. The meals are solid, a bit on the pricy side, but worth it for a big night out.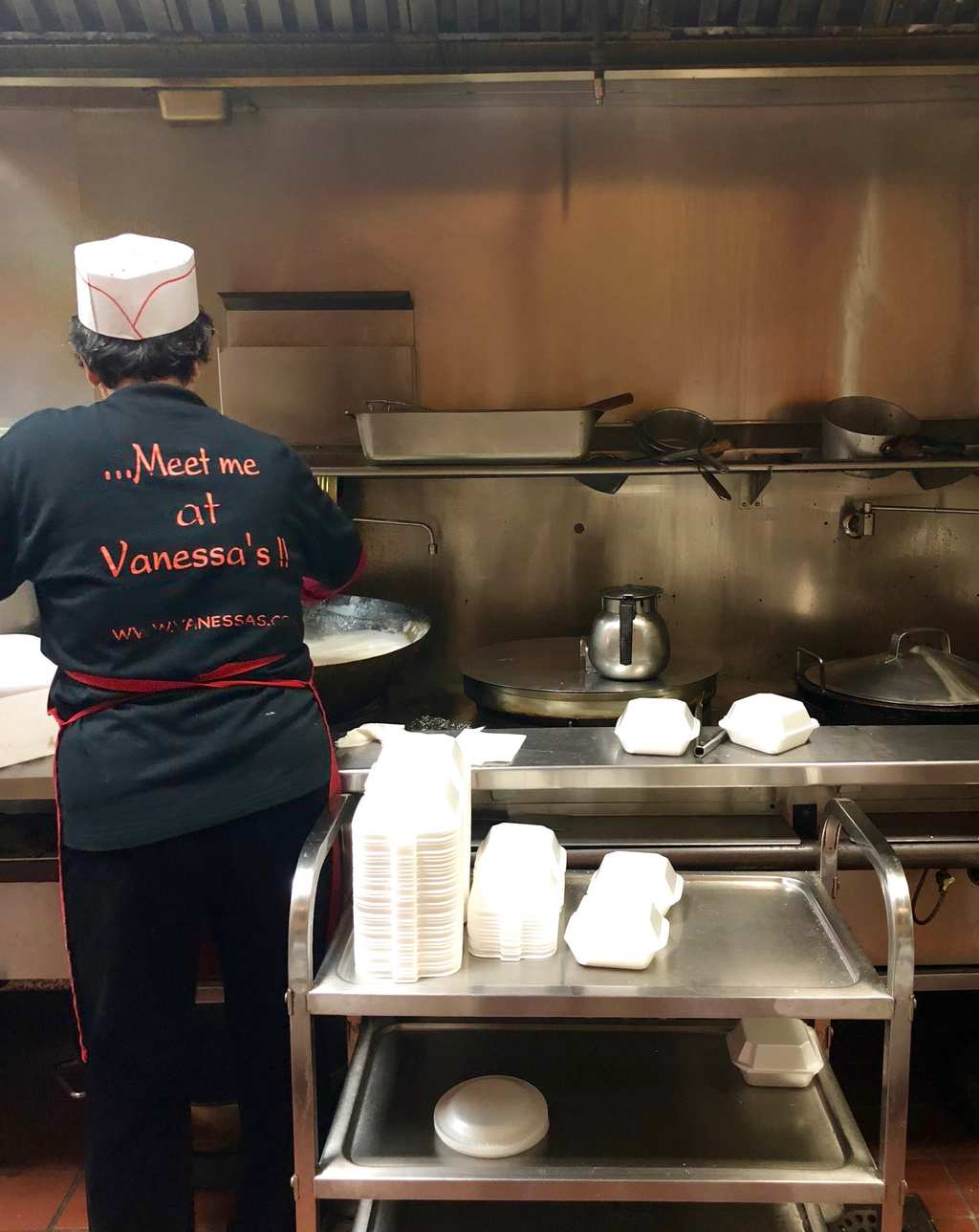 The Best Chinese Food in New York City
Hidden in the middle of Chinatown, Joe's Shanghai is constantly bustling. The food tastes perfectly authentic, without being too exotic. The pork soup dumplings are my favorite-- they are piping hot, have a great savory flavor and are so fun to eat.
A thoroughly exciting experience, mostly because I often don't find servers who speak English, so ordering is an adventure. I love all the food and tastes, and everyone there is friendly and gracious. Weekends are super busy so plan accordingly.
Trendy and old school all at the same time, this staple for small bites and sharable plates gets locals, tourists and celebs. It's fun to go with a few people so you can try several dishes. Go early on the weekends because there will be a wait!
Although her dumplings are a bit doughy for me, they are still pretty darn delicious, authentic Chinatown dumplings. I'm partial to the noodle soups. If you like shrimp, don't miss the shrimp dumplings with sesame and cilantro sprinkled on top.
The Best Burgers in New York City
The Burger Joint is hidden inside the Parker Meridien Hotel behind a curtain, giving it an exclusive and local feel. The menu is simple, yet so delicious.
A little north of where you might be in Manhattan, but some say it might be better than Shake Shack. Gasp!
There are Shake Shacks all over the city! The original is in Madison Square Park. I used to wait in hour-long lines for this good stuff. I like these burgers because the meat is a delicious proprietary blend, the buns are soft and buttery and each Shake Shack has unique creations for that area of town. Don't skip the fries and a concrete.
Am I missing any of your favorite New York Eats? Comment below to add your suggestions!
The Best Italian Food in New York City
I love this place for a pre-Broadway show dinner, or when the parents come to town. The all you can eat pasta is delicious but too much for me. I usually split the meatballs with someone (they melt in your mouth!) and get an entree. Delicious and cozy.
A local haunt for upper west siders. The owner is there each night hob-nobbing with the crowd and telling them about the specials. It's simple and delicious authentic Italian food.
Italian American at it's finest, if you can get in that is! The signature pinwheel lasagna is a must, but everything in this West Village establishment is divine.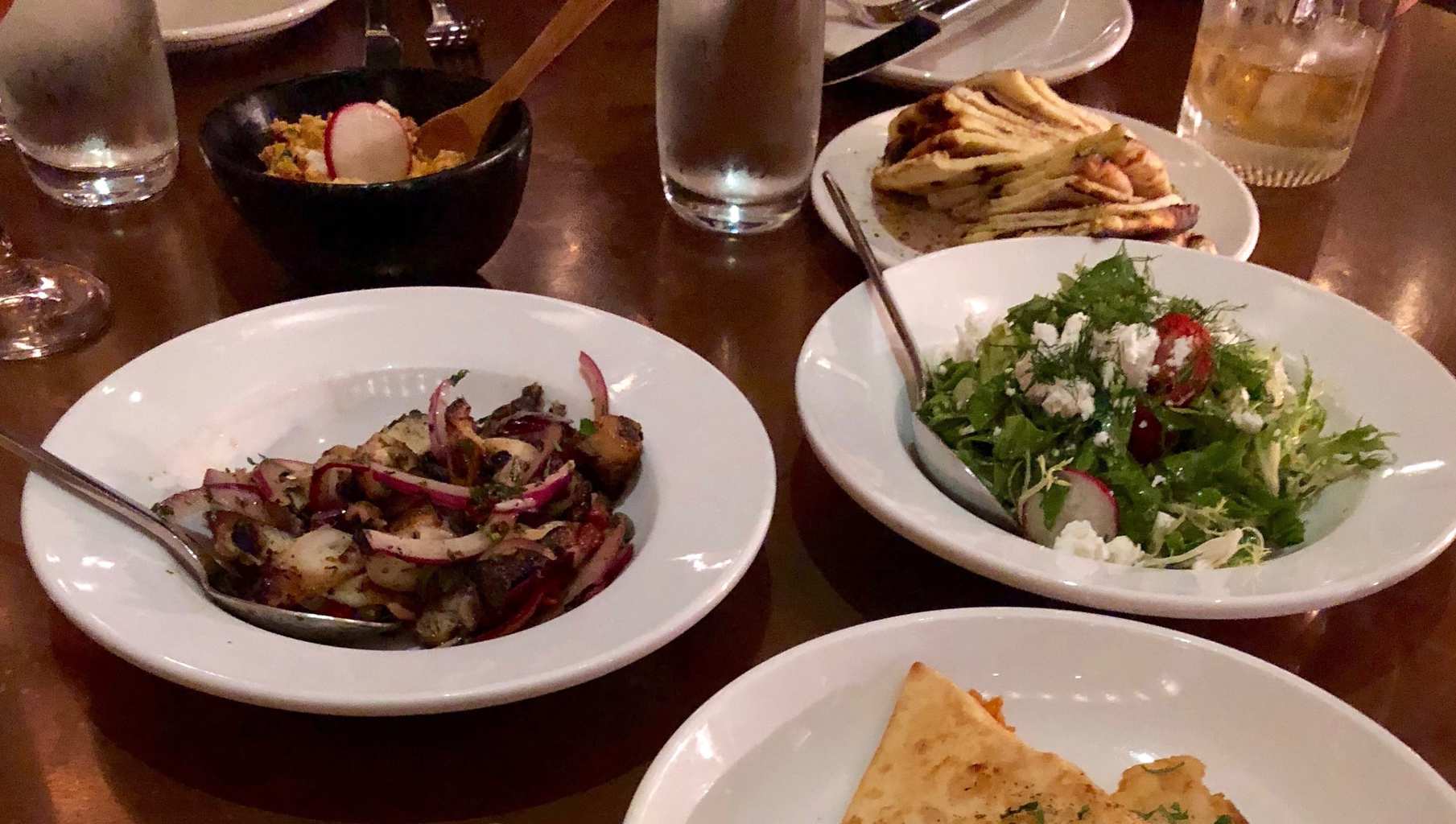 Best Greek Food in New York City
Run by my friend Maria Loi, this Midtown eatery is always delicious. I could make a meal of the tzatiki dip served with the bread basket it's so good. Very filling and substantial main courses are good for sharing if you don't have a huge appetite. Even the simple chicken entree is outstanding.
Gorgeous restaurant in a great location on 21st street. Moderately to high priced food but worth it, because the food is delicious! Very sharable menu and a variety of lighter and hearty dishes.
Located at 222 West 79th Street on the upper west side, it's been a neighborhood favorite for years. Perfectly seasoned meatballs melt in your mouth and all the entrees deliver in flavor and substantial portions.
There are so many delicious restaurants in New York City. Tell me your favorite! Is it on the list?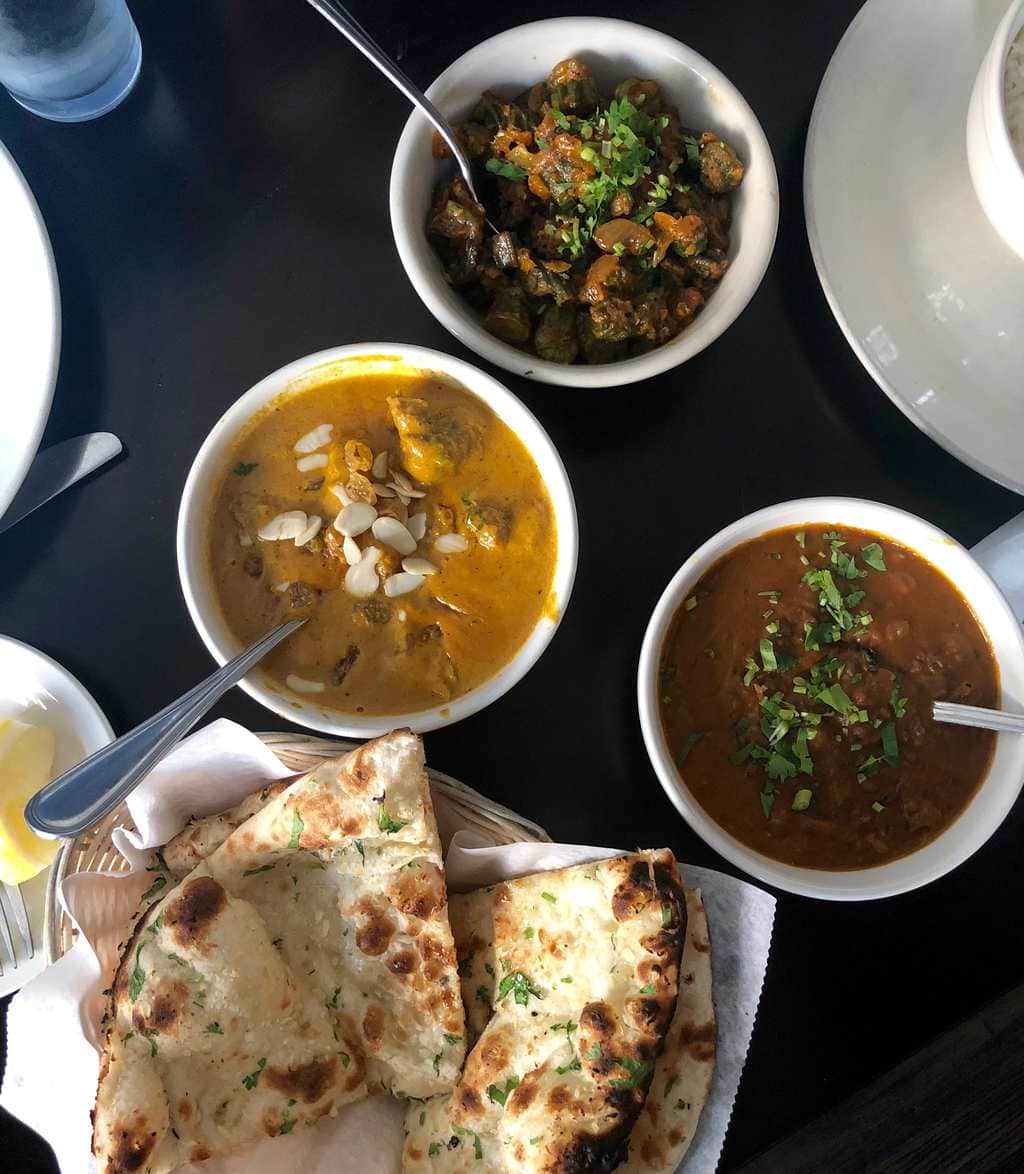 Favorite Indian Food in New York City
The best on the west side, plus it's close to Lincoln Center, Time Warner Center and Central Park if you're off to shows, shopping or strolling. I love the weekend and lunch buffets, so hit that up if you're close. The regular menu is perfect too–everything is a hit.
For a splurge and a very amazing Indian meal go to Indian Accent. Each dish is prepared with amazing flavors and aesthetics in mind. The price is substantial, but if you are up for a really delicious Indian meal this is the place.
In an area that used to be dubbed Curry Hill, Dhaba is a standout Indian spot in the city. With over 100 menu items mostly from northern India, it's delicious and sure to please a crowd.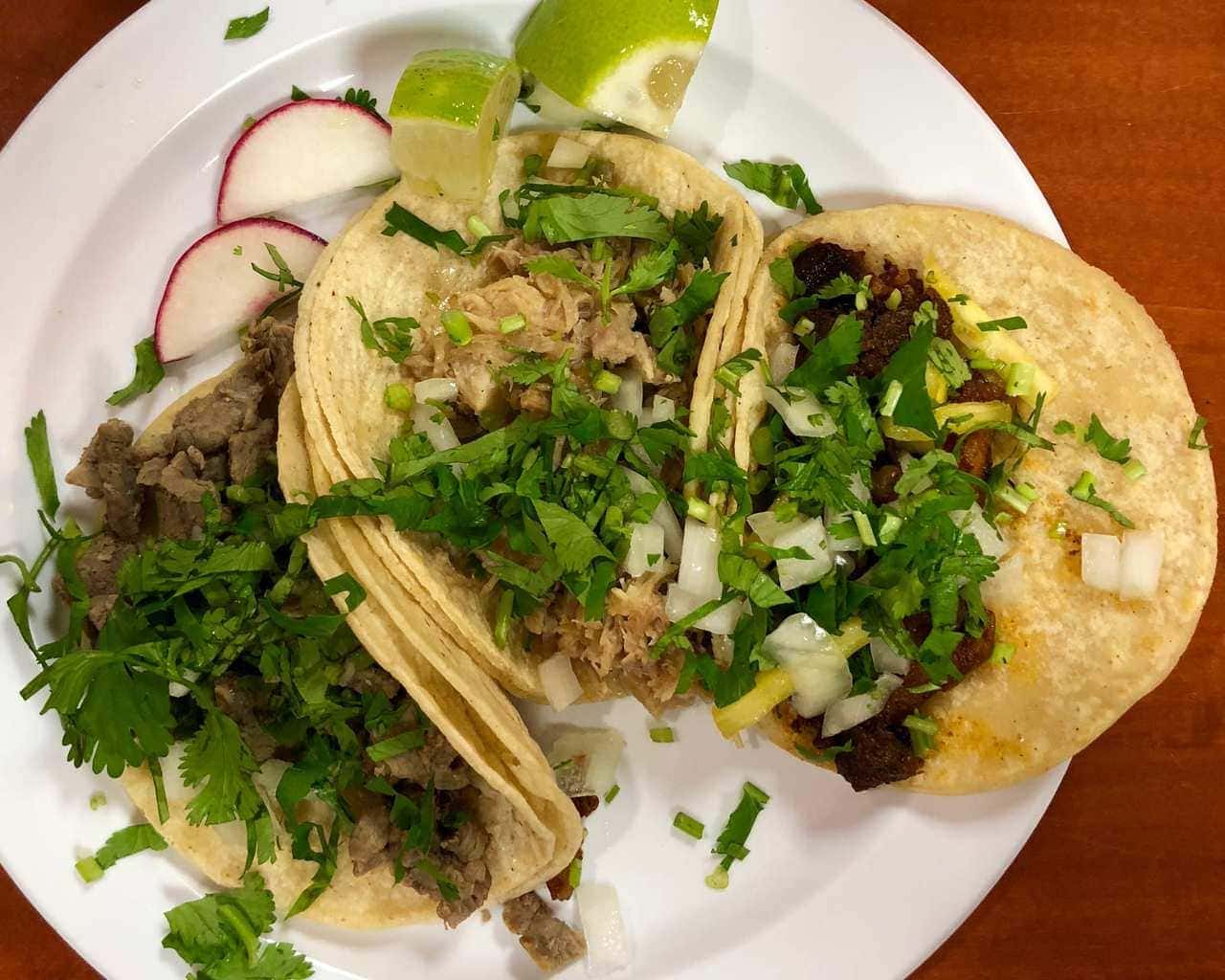 The Best Tacos in New York City
Los Tacos No. 1 serves classic, authentic tacos that will have you thinking about them the rest of your trip. The stand is inside Chelsea Market. If you're looking for fish or shrimp tacos, just walk around the corner to their sister stand, Los Mariscos. They also opened a second location near Times Square so you can hit it up before, or after a show!
Oh the combinations are heavenly. One of three Empellon restaurants, the Taqueria has a killer menu of tacos with fun combinations.
Hole-in-the-Wall Restaurants in New York City
New location at 40 Bowery, south of Canal. Pretty great dumplings and noodles made in a hole-in-the-wall Chinatown eatery. I crave this regularly!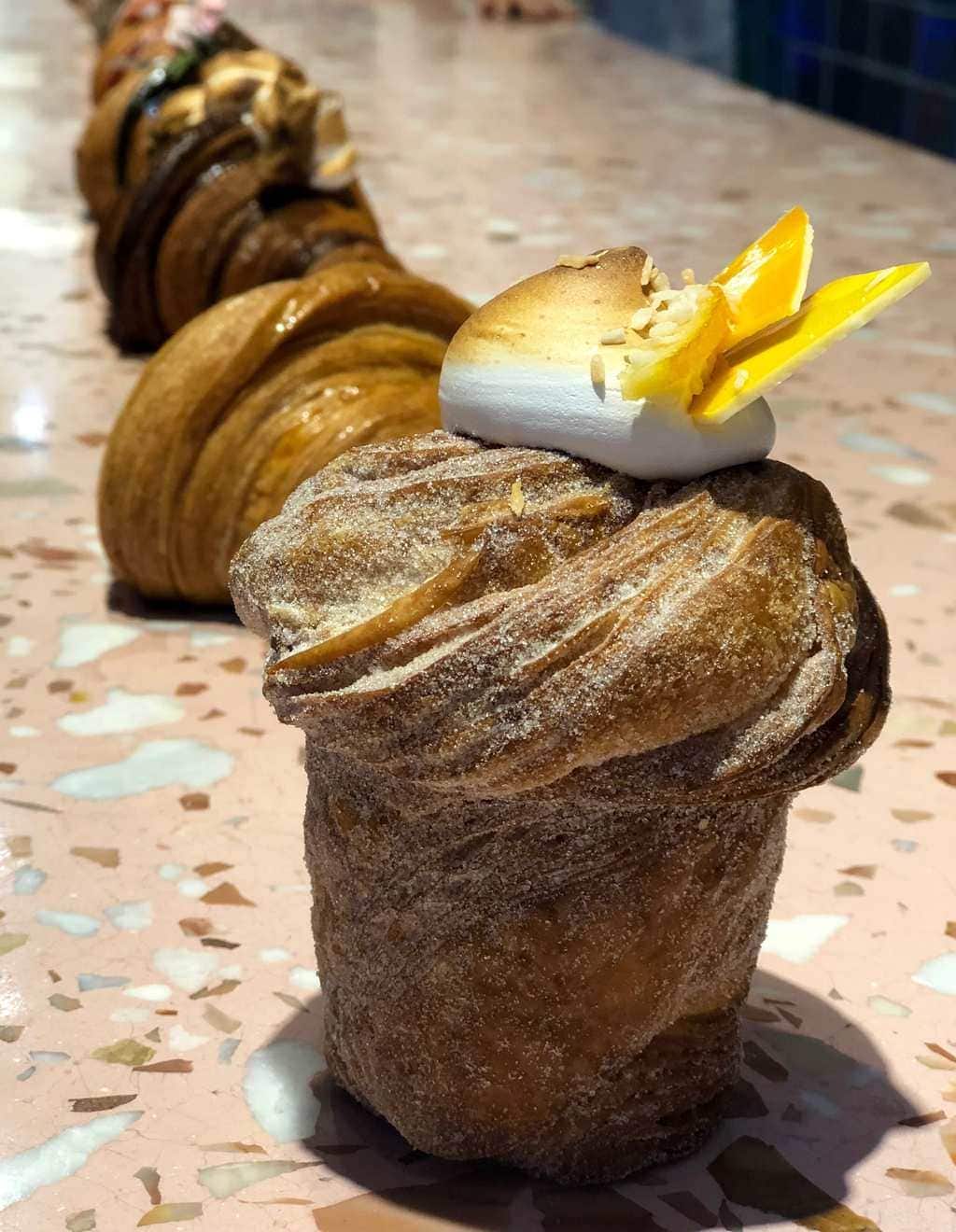 My Favorite Bakeries in New York City
If you find yourself on the lower east side give this place a visit. It's just shiny and fun. They usually have a fun soft serve to go with their sugared croissant muffins and crazy flavored donuts. So so on the texture of the baked goods, but tons of points on fun, unique and experience.
Yes, the cronuts are worth the hype. Flaky, buttery, and filled with heaven. Make sure to get there early before they run out. If you don't get there in time to snag a cronut, that's ok, everything else is just as delicious. Hit up a DKA, it's Dominiques' take on a Kouign Amann.
Making a variety of ethnic and classic baked goods and breads, this is a great stop for locals and visitors alike. From signature flatbreads to beautiful loaves and rolls, it's delicious.
New York City's Best Treats
Levain Bakery is a classic. The cookies are gooey and so rich. They taste just as good as they look. The cookies are the draw here. Giant, perfect and pricey. My favorite is the chocolate chocolate with peanut butter chips! The other rolls, pastries and breads are flat out amazing, so don't miss them!
Pudding and Cupcakes!! Seriously the most delicious pudding. Might even beat out Magnolia's banana pudding. It's a lower East Side favorite and I think their cupcakes are some of the best out there.
Magnolia touts multiple locations but had humble beginnings in the West Village. Rumor has it that a feature on Sex and the City put it on the maps. The assorted cupcakes have the signature Magnolia swirl, but I opt for their other desserts. The key lime pie, Snickers bar, Lemon Bars and cakes do it for me. Others swear by the banana pudding.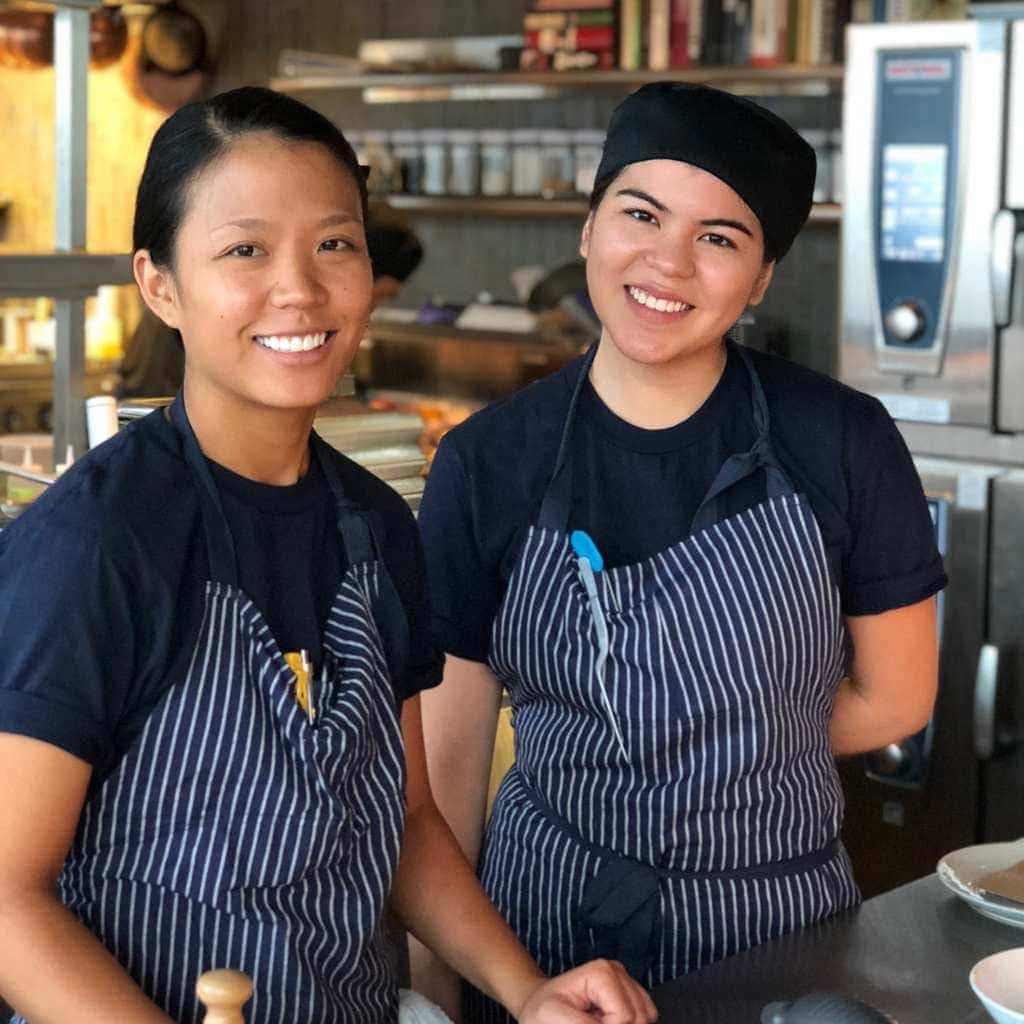 Best Pizza in New York City
Fantastic Neopolitan style pizza (puffy, chewy crust). There are a few locations. Go with a friend and split two. There are so many delicious combos to choose from. Also the best GF pizza in the city.
There are a few locations in the city, and this is another great Neopolitan pizza shop. Downtown or uptown, you'll want to try the pie with Brussels Sprouts. Surprisingly amazing! Craving that salty, chewy crust right now.
Just midtown enough for a pre-show dinner, or to take the parents to. A cozy spot in the 50's for a great Neopolitan pizza.
Being from the Upper West Side I'm partial to the one on 74th Street, but if you're on the East side visit the shop on 2nd Ave. The rolls with plenty of olive oil are crusty and amazing, then dive into a pie. My favorite secret order: Pepperoni, Ricotta and Roasted Peppers. Do it! The pastas and salads are solid as well. Great for a group so you can share.
My favorite neighborhood slice. There are a lot of NY slices out there, and this one is my fave on the UWS. Great flavor and fun Columbus Ave people watching from the tables if you decide to sit.
Thick crust, thick slices of pepperoni and fresh cheese. Prince Street has a hole-in-the-wall feel and almost always has a line (but don't be intimidated, it moves quickly). Make sure to pay with cash to keep to the workers happy!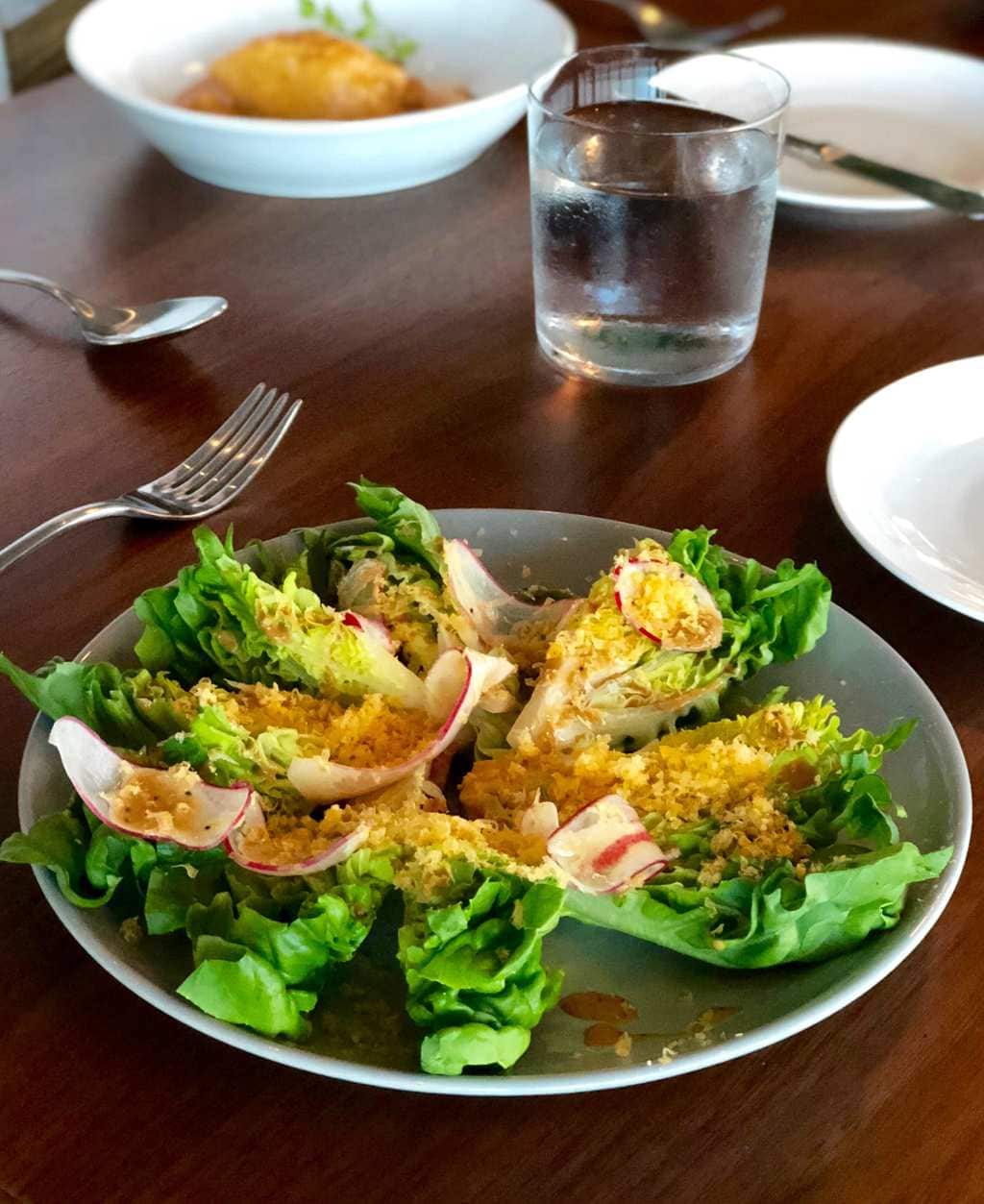 Top Fine Dining Spots in New York City
ABC Kitchen has an eclectic and elegant feel. The food is classic-American and is very tasty. The service is also fantastic, making your experience pleasant all around. Menu items are great for sharing, which is good because you'll want to try them all. Amazing seasonal fare.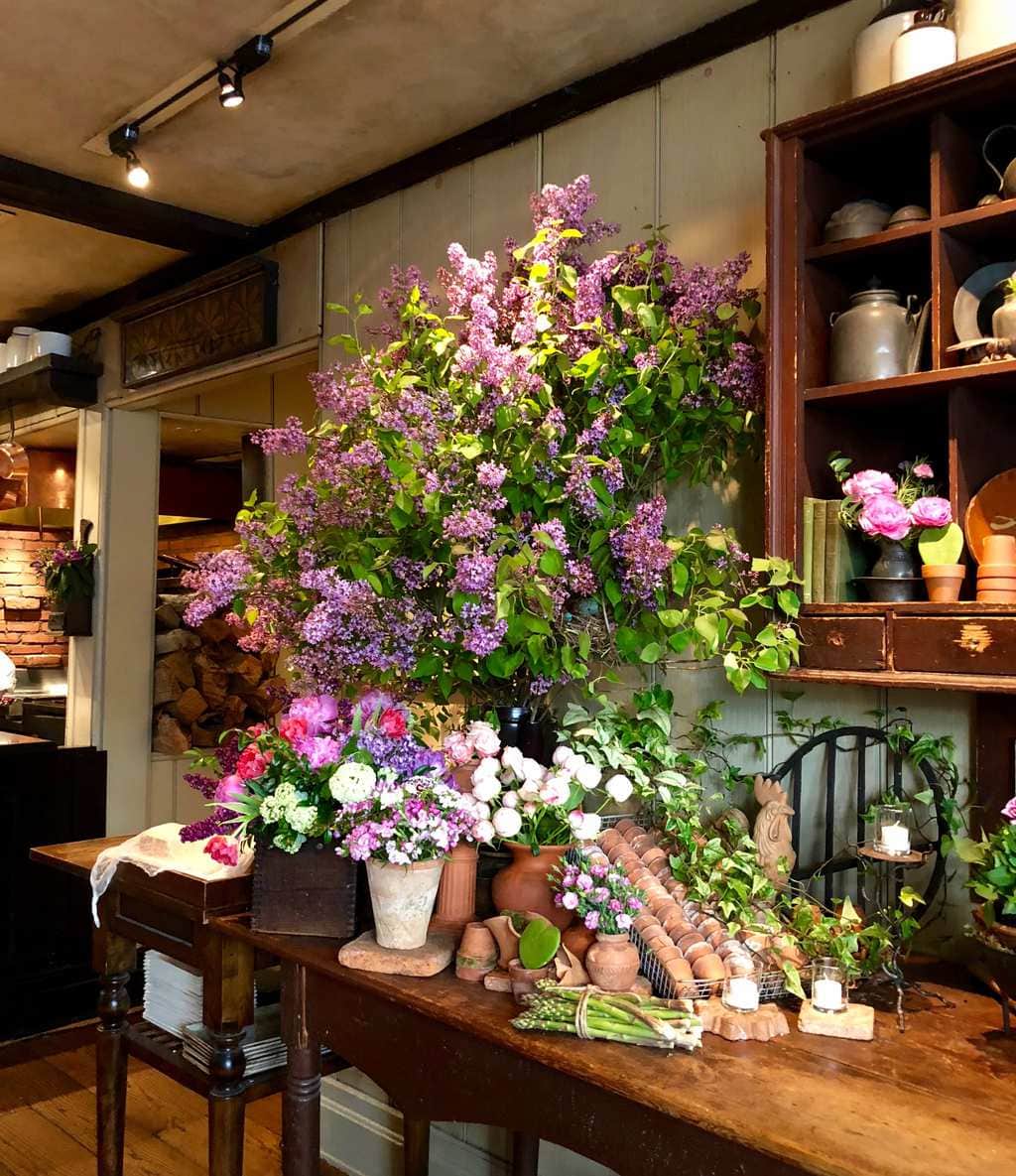 My all time favorite restaurant. It's just always delicious and special. Lovely seasonal menus by the amazing chef Michael Anthony. It's a splurge, but worth it if you want a very lovely, Americana meal. The desserts never disappoint either.
Seafood forward and elegant. A place to dress up and have a very gorgeous meal. Every dish is done perfectly and the ambiance is fancy!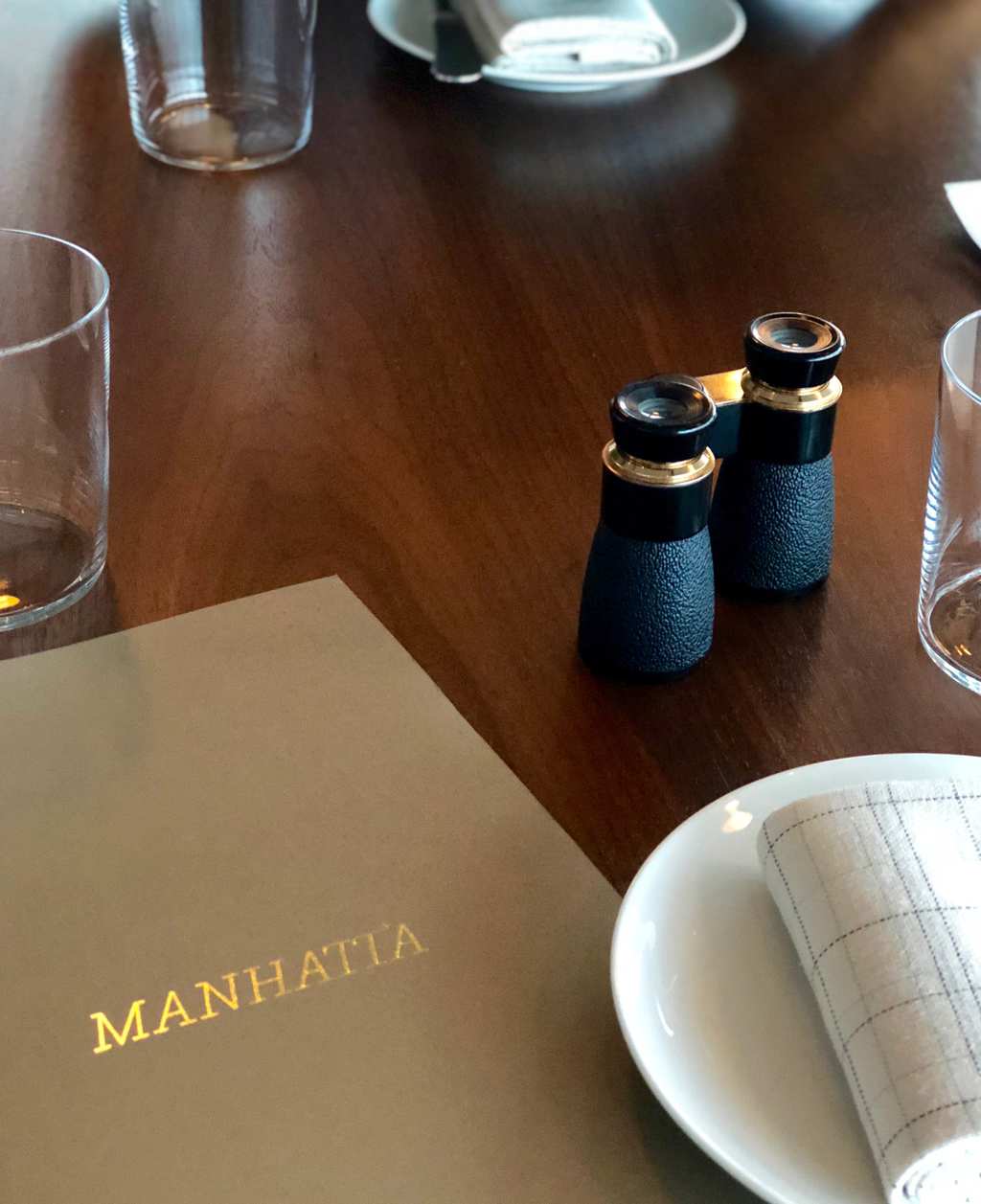 Danny Meyer's newest restaurant (he owns Gramercy Tavern as well!) The service is so fun, you feel like royalty. And the views are the best in town. Go for lunch or early evening so you can see the city scapes before the sun goes down. It's as much a spectacle as the food is delicious!
For seafood lovers this is the place to be. Exquisite dishes by Eric Ripert are as delicious as they are pretty. The menu is primarily seafood and the flavors are amazing.
Thomas Keller is one of my favorite chefs, so his restaurant Per Se stands out for sure. It's at the top of the Time Warner center at Columbus Circle, so it's a fun location. Lovely, high-end, French and California inspired cooking. Make sure to note the details of the dining room decor. They're lovely.
Farm to table done high-end. A cozy and chic place for a very beautiful meal. Dan Barber knows how to create flavorful dishes with unique twists. It's a favorite.
Recently redone, this restaurant is beautiful. They offer 8 or 10 course menus, so be ready for a food experience. Elegant and amazing, it is a classic NY fine dining event.
Great Breakfast and Brunch in New York City
There are a few locations and all will serve my favorite tomato soup! Don't miss it. For more breakfasty fair you can't lose with anything. It's all classic NY Brunch eats in an old school, lady-like setting. The bread basket is a win since Sarabeth is a master baker. (Check out her bakery in Chelsea Market too.)
For all you gluten-free eaters out there this place is fantastic. Their breakfast is tasty but so is their GF breaded chicken strips! Multiple locations, so click the link and see what's close.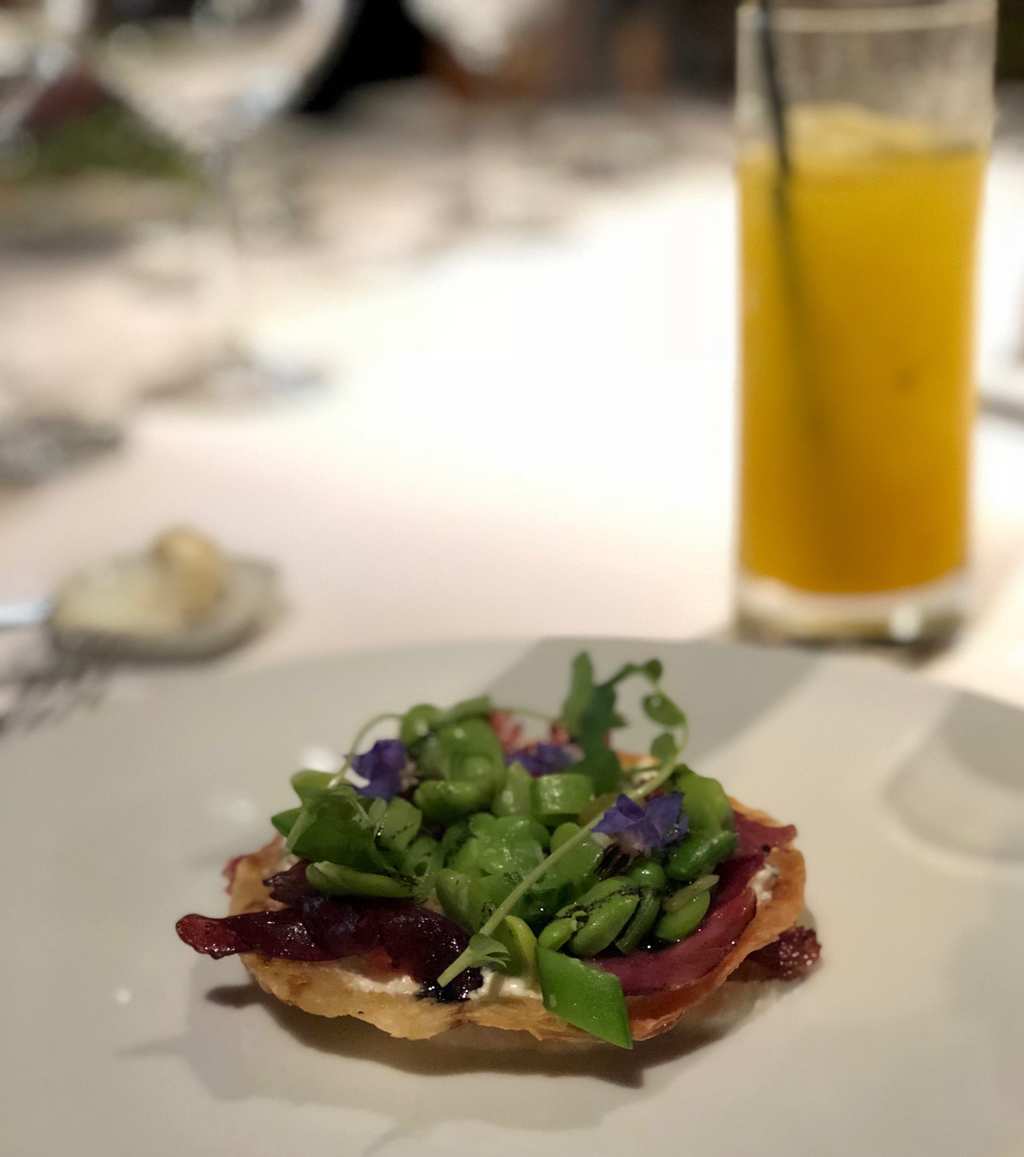 The Best Healthy Eating Restaurants
Dig Inn is the perfect healthy restaurant because it leaves you feeling fresh, full and satisfied. You create your own meal and they throw it all into one bowl for you. It's a great option for when you're short on time-- very quick and easy.
Sweet Green is all about big, delicious salads. The ingredients are fresh and local, and there are locations all over the city.
Not a restaurant, but a fancy cafeteria of healthy food! Right next to the 9/11 museum it's convenient and also has gorgeous views of the water. There is something for everyone.
New York City Bagels
Amazing gluten-free bagels. They have a million choices for schmear and they always have a flavor of the week! Multiple locations too.
This Upper West Side gem touts classic, chewy, flavorful bagels Make a sandwich then take a stroll in the park or on the River.
Hands down my favorite sesame bagel of all time. Super plump with plenty of soft insides, a chewy and crunchy shell and those sesame seeds are toasted to perfection.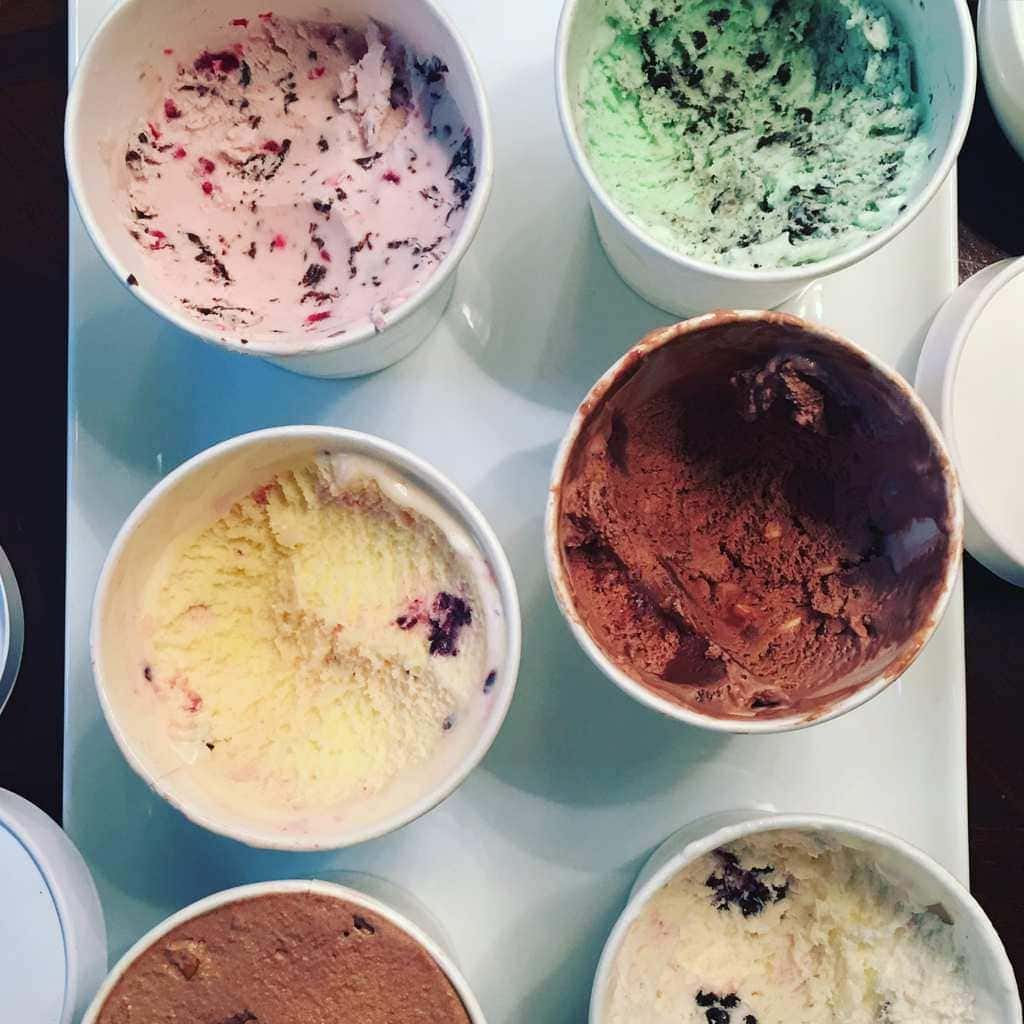 Best Ice Cream Shops in New York City
Tasty ice cream that also has a bunch of vegan and dairy-free options. They are the ones that sold charcoal ice cream before it was banned. All the trendy flavors!
Not to be confused with Milk Bar that is just down the road, Milk and Cream Bar blends your cereal of choice with ice cream into a soft serve cone or into a shake. It may sound strange, but trust me, you'll love it!
An upper west side staple, this tiny little shop scoops up a variety of tasty combinations. I think of it as a classic ice cream shop. No crazy hipster flavors!
The Brooklyn location is always packed, but there's a stand at the Gotham West Market in the city. They've got some awesome mixtures like one ice cream which is filled with potato chips, pretzels, Ritz crackers, and mini M&Ms.
I always find myself at the West Village location, but there are others. Simple flavors that get loaded with cookie crumbs, toppings or dipped in chocolate. Excessive and fun.
Definitely near the tippy top of my list because of the fun flavors. Try a few before you get your scoops. It's a tiny, hole-in-the-wall place that serves some delicious and fun flavors.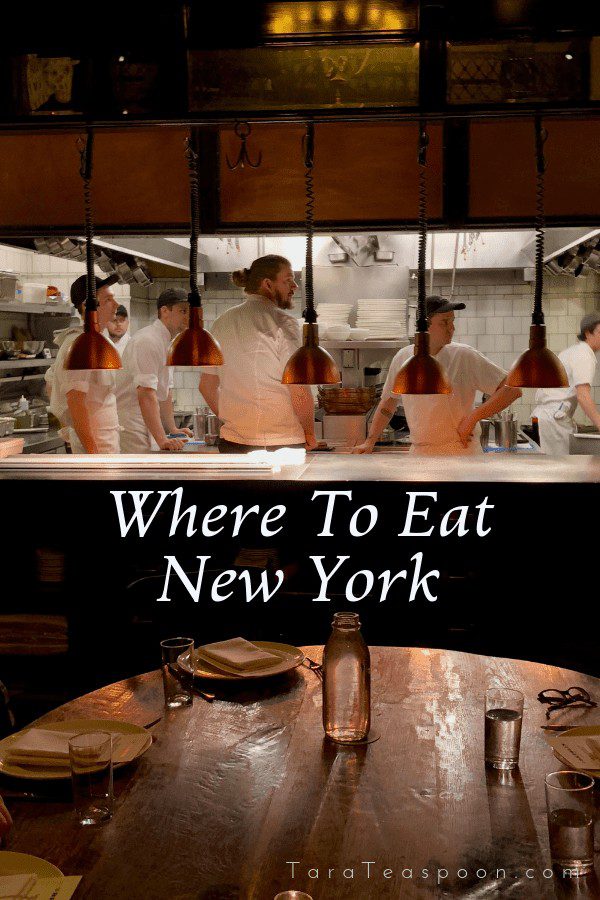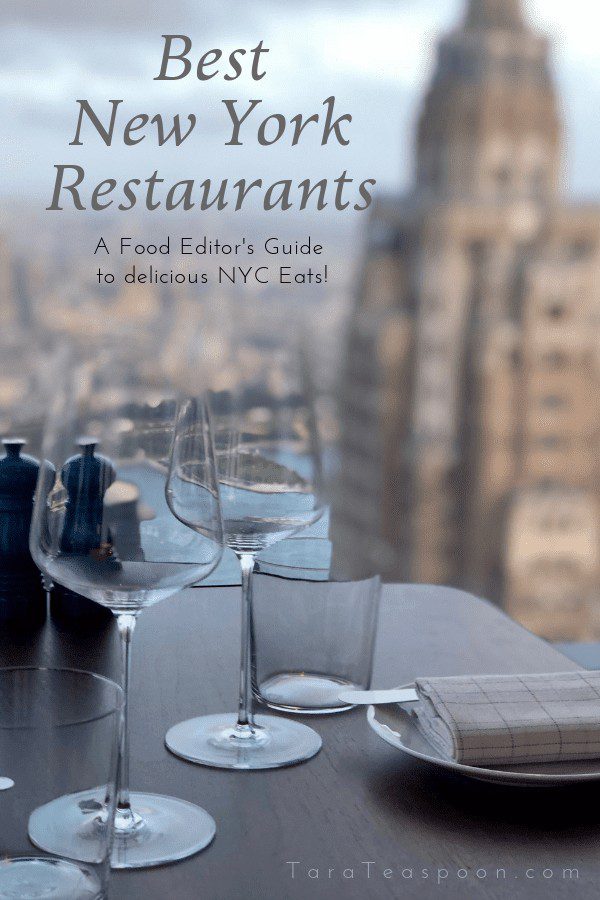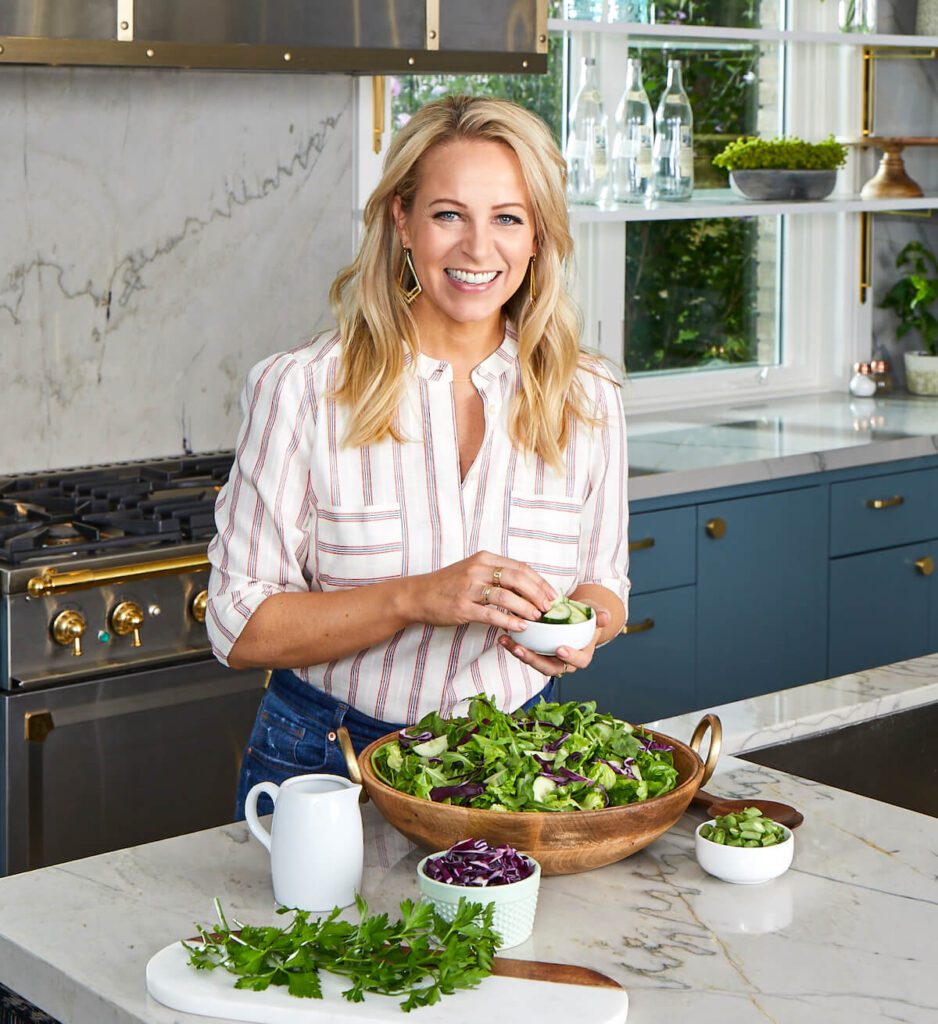 About Tara Teaspoon
I've been in the food publishing business for over 20 years, creating recipes & food-styling for magazines, books, television & advertising. Order my new cookbook & stick around for amazing things to eat.
Guide compiled by Ruby Neff at Tara Teaspoon