Turn faux pumpkins into chic planters. Just do it! They are so dang fancy!! (Mostly I love that you can put little succulents in them and I just dig succulents.)
The cutest gal Bre, at Bre Purposed blog came up with this great Fall idea.
Metallic colors are the coolest and green plants and succulents looks great in the painted pumpkins.
Simply cut the tops off plastic or Styrofoam pumpkins, hollow them out, fill with dirt and plants. Plus a bonus if you use succulents: they stay alive if you are like me and forget to water them for...a long time.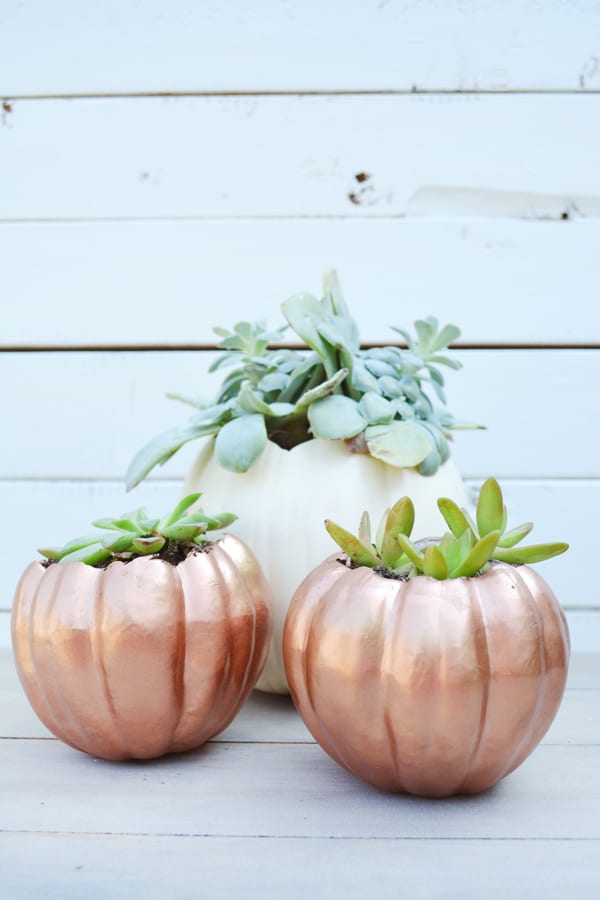 Check out Fox and Friends for my live segment featuring this darling craft and many others!
Then, for all the details on how to make your own pumpkin planters, go visit Bre at Bre Purposed.