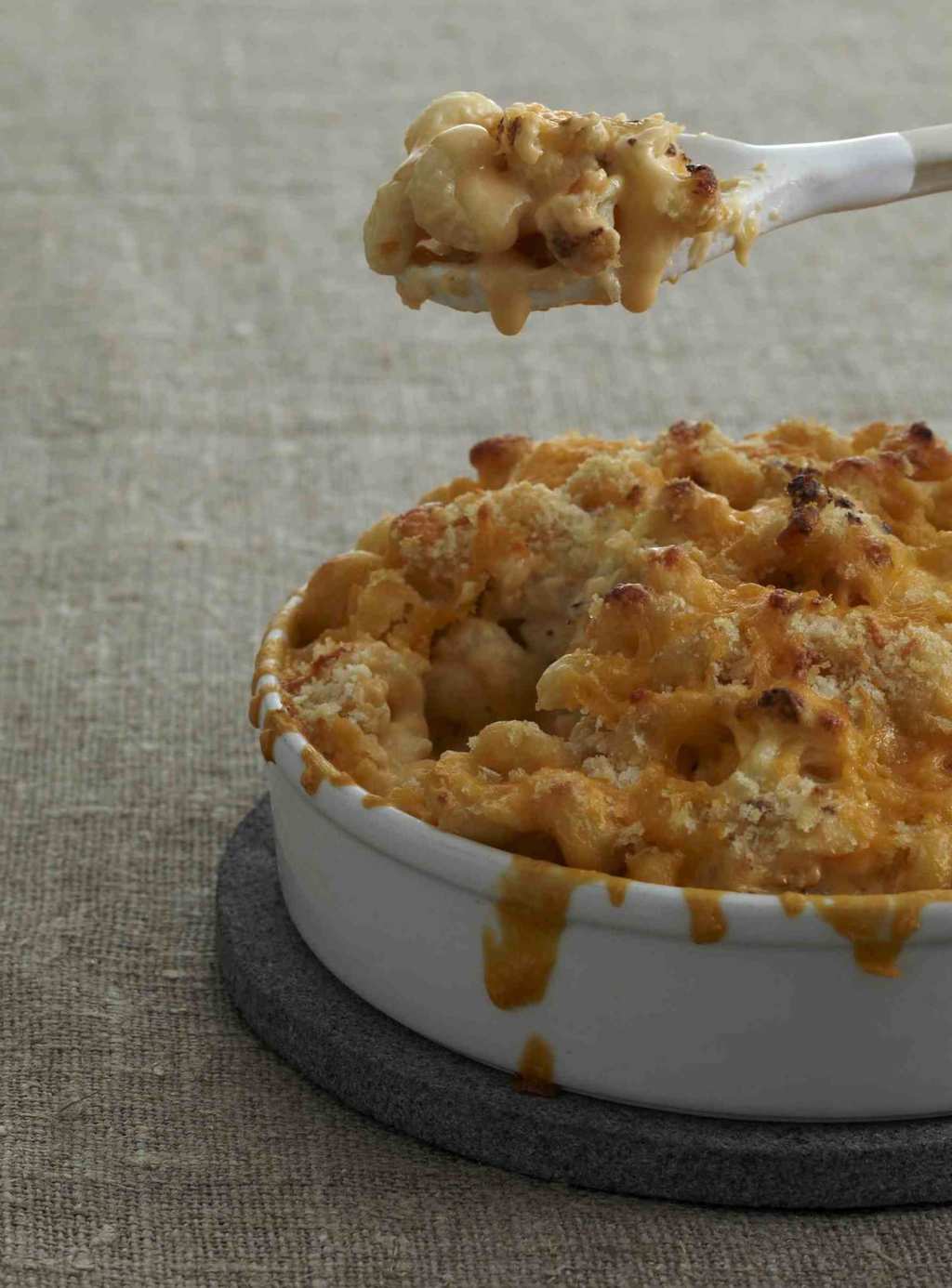 Several years ago I was asked to create a recipe for macaroni and cheese with hidden vegetables (remember that trend?). But really how can you "hide" vegetables in macaroni and cheese–it's pasta, and cheese sauce…anything else stands out like a sore thumb!
After many versions (and then maybe a few more versions, just because it was delicious), the result was prrrretty close to actually hiding vegetables in mac 'n' cheese, and since cauliflower is bulky about half the pasta was replaced by this "invisible" veggie. And my goodness is it tasty–like really awesome.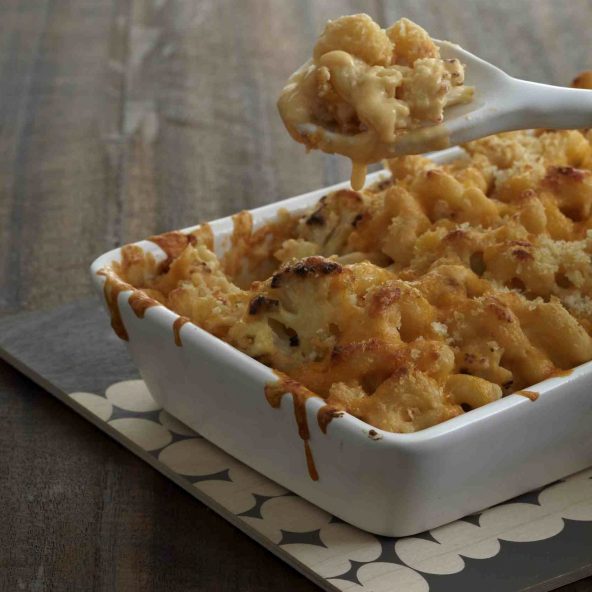 Cauliflower Mac 'n' Cheese
Boursin with herbs adds flavor, but you can swap if for fat-free cream cheese if you like.
Ingredients
2

cups

12 oz cauliflower florets

Cooking spray

½

lb

cavatappi or other curly pasta

2

tbsp

olive oil

2

tbsp

all-purpose flour

2

cups

1% milk

1

tsp

Dijon mustard

1

tsp

kosher salt

Pinch

of cayenne

2½

cups

7 oz grated cheddar

½

cup

grated Parmesan

½

cup

4 oz Boursin Light Garlic and Herbs Spreadable Cheese

⅓

cup

panko bread crumbs
Instructions
Heat oven to 425ºF. Spread cauliflower on a rimmed baking sheet and coat lightly with cooking spray. Roast until florets begin to brown, about 10 min. Remove cauliflower and reduce oven to 375ºF.

Cook pasta according to package instructions, drain and set aside. In a large saucepan over medium heat whisk olive oil and flour for 1 min. Add milk, whisking constantly. Stir in mustard, salt and cayenne. Cook, stirring occasionally until mixture has thickened, about 8 min. Remove sauce from heat. Add 2 cups cheddar, Parmesan and Boursin and stir until melted. Add pasta and cauliflower; stir to coat.

Pour pasta into a greased 2-qt baking dish. Sprinkle on 1/2 cup cheddar, then bread crumbs. Bake until bread crumbs are golden brown and cheese is bubbling, about 30 min.
Nutrition Facts
Cauliflower Mac 'n' Cheese
Amount Per Serving
Calories 23.5
* Percent Daily Values are based on a 2000 calorie diet.
Recipe by Tara Bench, originally published in Ladies' Home Journal, Nov/12. Photo credit Lisa Hubbard. Food Stylist Susan Vajaranant. Prop Stylist Penelope Bouklas.