Side Dishes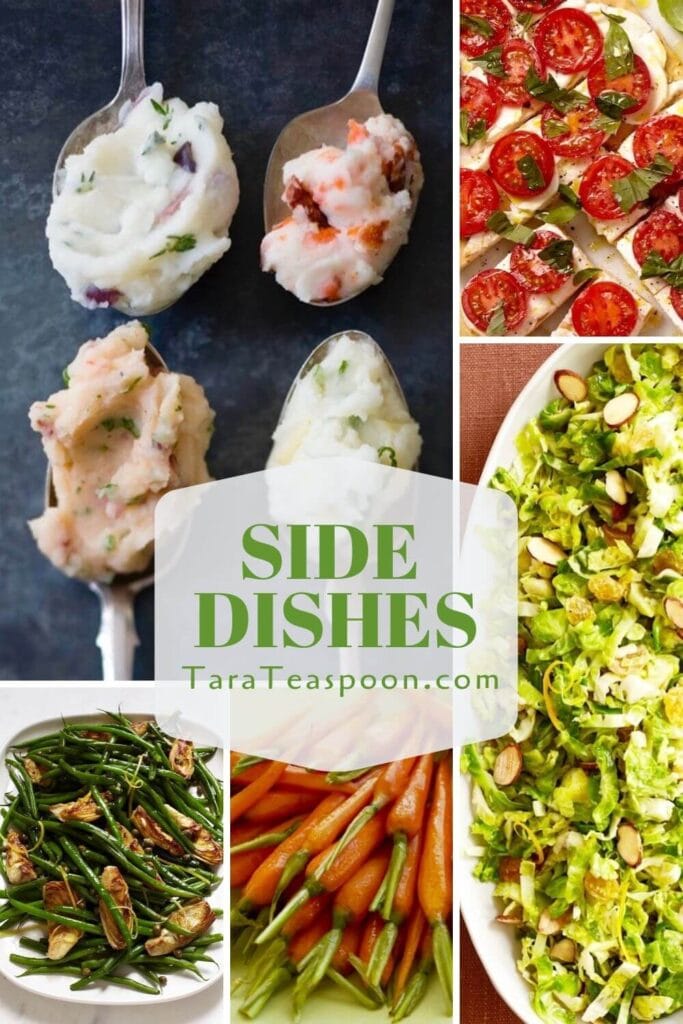 Make these easy side dishes for a potluck, family dinner or Sunday supper. Or turn them into Thanksgiving traditions.
Some of my favorites are a tomato tart, sauteed Brussels sprouts recipes, and fluffy mashed potatoes. Fall side dishes are usually warm and deep in flavor, like these baked sweet potato cubes and toasts with a baked sweet potato topping.
Spring side dishes are full of green vegetables like these vegetable tarts. Whatever the season, you'll find a delicious side dish for dinner here.