---
Oh, bacon! How do I love thee? Let me count the ways! No really, let's count them. Just when you thought you couldn't love bacon any more than you already do, here are 101 of the best bacon recipes so you can enjoy this delicious meaty treat.
---
You are bound to find some new favorite ways to eat bacon with this list of 101 recipes with bacon!
From easy ways to make homemade bacon, bacon-wrapped recipes of all kinds (you know you'd eat anything covered in the stuff!), dinner ideas, snacks and apps, and even sweet treats, this is the ultimate list.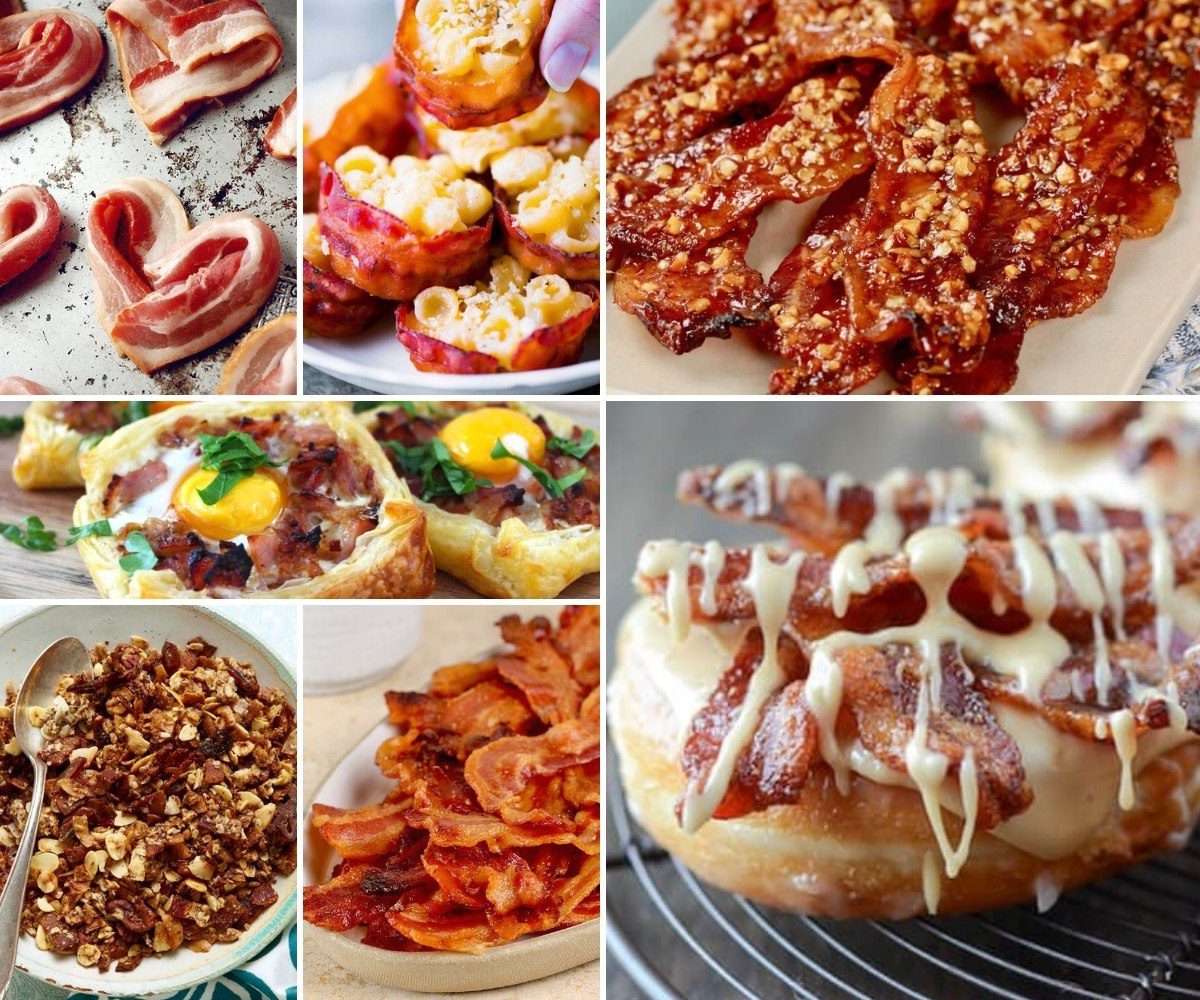 Jump to:
Delicious Recipes with Bacon
You are bound to find some of the best bacon recipes in the world right here. It all just depends on how you like to enjoy this tasty meat.
Cooking Bacon
Simple bacon recipes that will get you started the right way. This includes those bacon in the oven recipes, and microwave! Try freezing cooked bacon!
Bacon Breakfast Ideas
You know the deal: breakfast ideas with eggs and bacon are classic. But let's get creative with some really creative and delicious recipes. Bacon pancakes, cinnamon rolls, scones, and French Toast to name a few.
Bacon Wrapped Recipes
From savory snacks to dinner recipes these bacon wrapped ideas will have you feeling deliciously snuggly.
Bacon Recipes For Dinner
Some fun and creative bacon dinner recipes that will please the entire family.
Great Side Dishes with Bacon
A little homemade bacon goes a long way in these creative side dishes, veggies and potato dishes.
Snacks and Bacon Party Ideas
From fun appetizers, one bite snacks, dips and cheeseballs, these simple bacon recipes are great for a party.
Sweets and Dessert Bacon
With donuts and chocolate involved, you'll want to make all of these sweet bacon recipes.
Bacon for Everyone
Bacon for your best friends and Man's Best Friend.
Newest recipes from Tara Teaspoon!