---
Choose a few classic and creative ham dinner sides. Scroll through the veggies, potatoes, salads, and cornbread recipes to find the perfect side dishes for ham for Easter dinner or Christmas.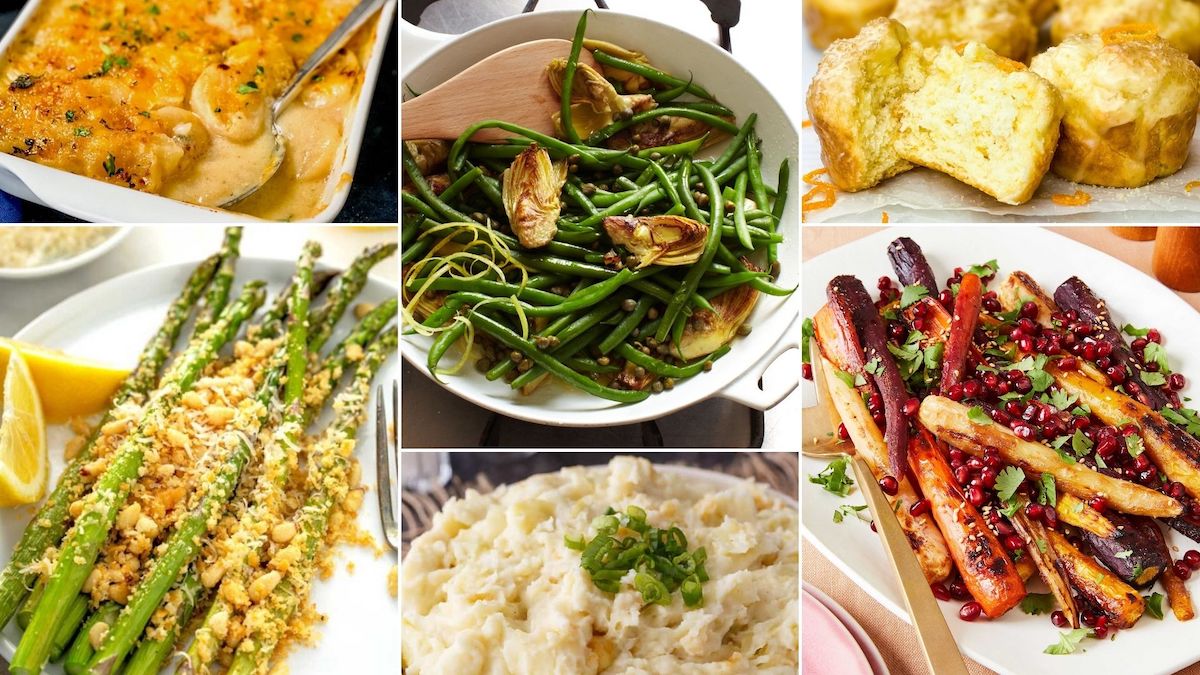 Jump to:
Classic And Creative Ham Dinner Sides
Ham is an easy and savory main dish to make for dinner. It's great anytime of year and especially for Christmas or Easter.
Here you'll find a side dish for ham that will compliment the main dish perfectly. First: Make your ham, then focus on the ham side dishes!
Ham Side Dishes For Any Occasion
Here are 45 easy side dishes for ham, whether you're serving it for a nice Sunday meal or a holiday gathering. For even more, click over to the Easter side dishes that speak to spring.
Ham is also a traditional Christmas meal main dish, and perfect for a New Year's Day buffet. I love using leftovers for breakfast and for side dish recipes throughout the week as well.
What to Serve with Ham?
You can choose from classic potato dishes with or without loads of cheese, and beautiful green veggies like asparagus or green beans.
Ham dinner sides range from classics like scalloped potatoes, to glazed carrots, mac and cheese and cornbread. Try creamy spinach or a fresh salad too.
Sides Dishes For Ham
Best Potatoes to Serve with Ham
Choose from classic scalloped potatoes with cheese, or crisped gratin. You'll find delightful mashed potatoes, roasted or baked sides here too.
Veggie Side Dishes
Glazed carrots or creamed spinach, plus Brussels sprouts, asparagus and green beans. Vegetable sides for ham dinner are a must.
Salads
Choose some light and crunchy things for your ham dinner sides. Greens and flavorful dressings are really lovely in the mix.
Rolls and Cornbread
Sweet orange rolls or cornbread go so well with ham dinner. Try some gluten-free dinner roll options or stick to the classic yeasted roll.
Mac and Cheese
Mac and cheese is a crowd pleasing ham side, it's cheesy, hot and comes in so many forms. Try one of these tasty mac and cheese recipes.
Awesome Side Dish Recipes!