Beet and Farmer Cheese Tartlets in a flakey, buttery crust, are tasty little appetizers. Perfect for your special gathering.
The mix of sweet and savory is one of my favorite combos. Using beets in my cooking let me get a pop of sweet in typically savory recipes. This little appetizer takes a note from that trick and tops buttery crust, and Parmesan cream with sweet diced beets.
I made the tart crusts for these nibbles in a mini muffin tin. No need for rolling dough either, I just pressed the dough into the bottom of the tins. You'll need to pull the crusts out half way through baking to press them down (they are so flaky and puffy).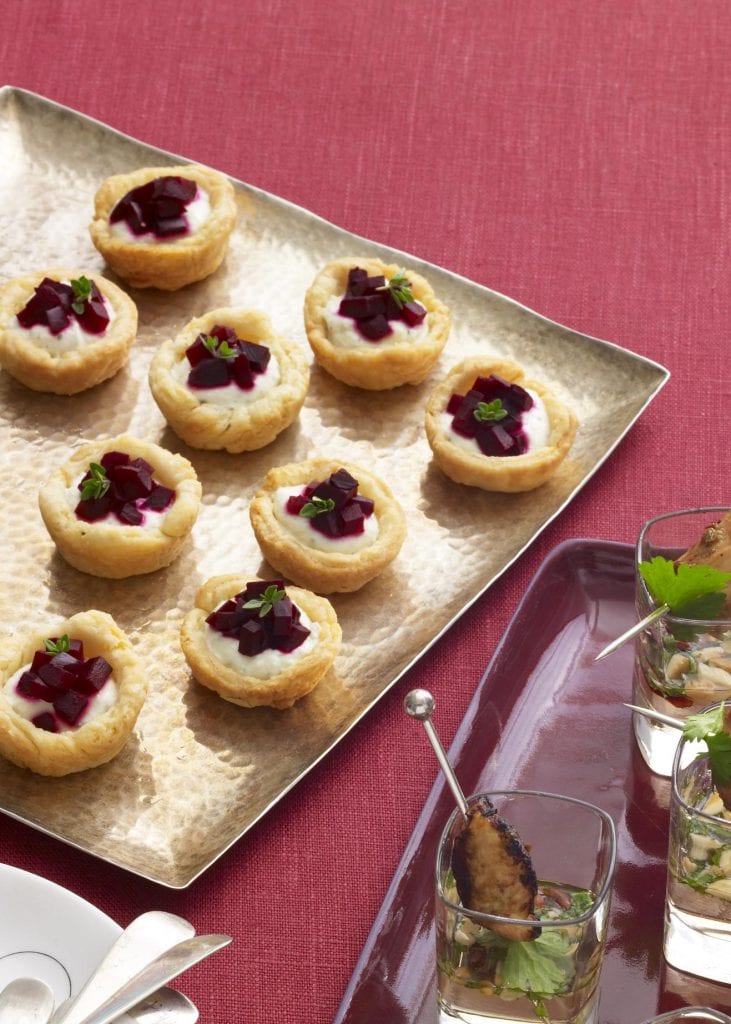 You can even make the tarltet shells a day ahead. Just cool them completely and store in an airtight container. Don't fill them too early because the cheese will start to soften the crust.
What's farmer cheese you ask? It's just a sweet cream cheese and you can find it at some natural markets or grocery stores. A great substitute for farmer cheese is ricotta. It's a creamy, mild cheese that I mixed Parmesan into for extra savory flavor.
Beet and farmer cheese tartlets are a sweet and savory nibble for your cocktail party guests.
One little tip is to add the beets just before serving these apps. The red bleeds just a bit into the cheese. They look so beautiful on the table with a sprig of thyme as garnish.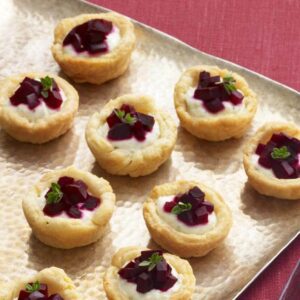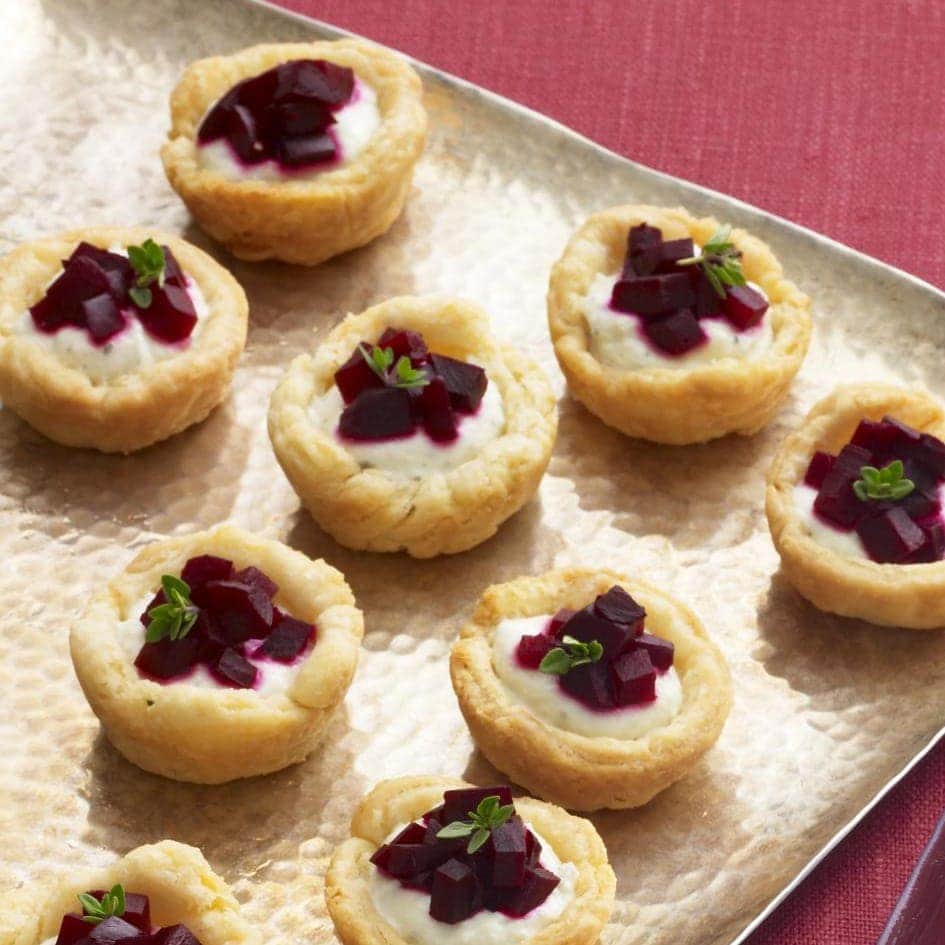 Beet and Farmer Cheese Tartlets
This savory cheese blend is the perfect complement to sweet roasted beets.
Keyword:
appetizer Beets and Farmer Cheese Tartlets
Ingredients
¾

cup

cold unsalted butter

1¼

cups

all-purpose flour

¼

tsp

kosher salt

¾

cup

farmer cheese or ricotta

½

cup

finely grated Parmesan

Ground black pepper

2

tsp

chopped thyme

2 to 4

tbsp

milk

2

small beets

cooked and peeled
Instructions
Heat oven to 400°F. Cut butter into flour and salt in a large bowl using a pastry blender or two knives. Blend until butter is in tiny pieces, then add 3 to 4 tbsp cold water and stir until dough just comes together. Form dough into a ball; wrap and chill for 1 to 2 hr.

Divide dough into 24 pieces and roll into balls. Press into mini muffin tins, pressing dough into the bottom and up the sides in an even layer.

Bake 10 min, remove from oven and use a pestle or rounded side of a teaspoon measure to press down each tart shell. Bake until golden brown about 10 min more.

In a food processor, blend cheese, Parmesan, a pinch of pepper, thyme and enough milk to make a smooth mixture. Spoon into cooled shells.

Cut beets into tiny dice; top cheese with beets and garnish with thyme.
Recipe Notes
One little tip is to add the beets just before serving these apps. The red bleeds just a bit into the cheese. They look so beautiful on the table with a sprig of thyme as garnish.
Nutrition Facts
Beet and Farmer Cheese Tartlets
Amount Per Serving
Calories 2293
Calories from Fat 1503
% Daily Value*
Total Fat 167g 257%
Cholesterol 458mg 153%
Sodium 2242mg 93%
Potassium 787mg 22%
Total Carbohydrates 137g 46%
Protein 61g 122%
* Percent Daily Values are based on a 2000 calorie diet.
If you're throwing a New Year's party, you can use some of these fun ideas from my Ultimate Golden Globes party planner.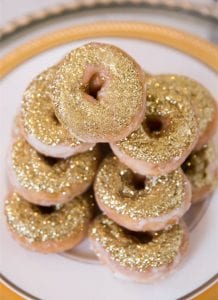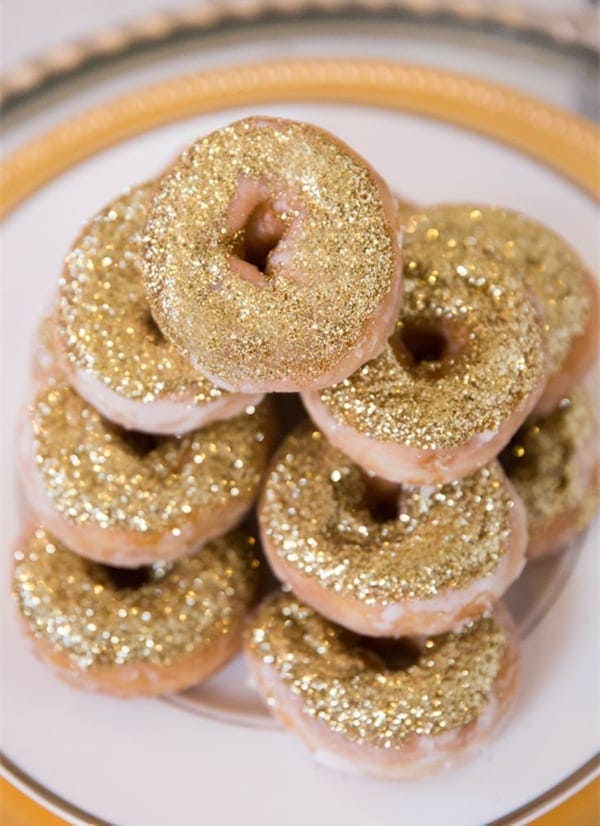 For more appetizer recipes click through this list of Tara Teaspoon Appetizer Favorites.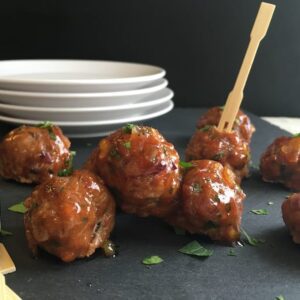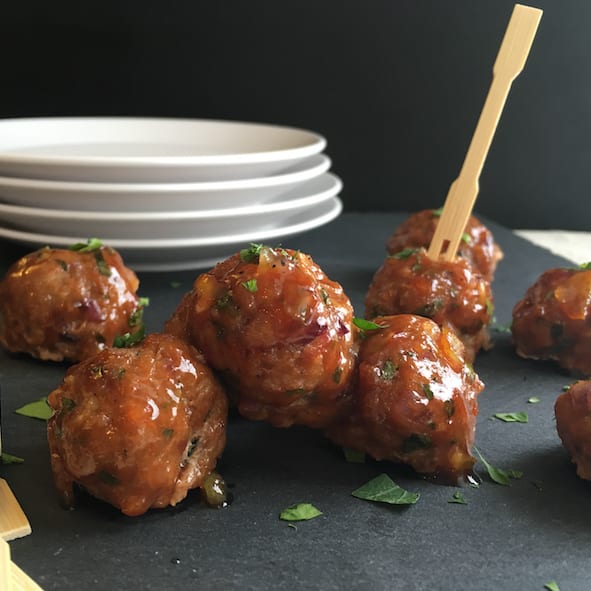 This post may include affiliate links. For more information please see my disclosure agreement.
Recipe by Tara Bench
Photographs Alexandra Rowley
Food Stylist Simon Andrews
Prop Stylist Gerri Williams
Originally published Ladies' Home Journal Dec09/Jan10
Check Out More Of My Appetizers & Nibble Recipes!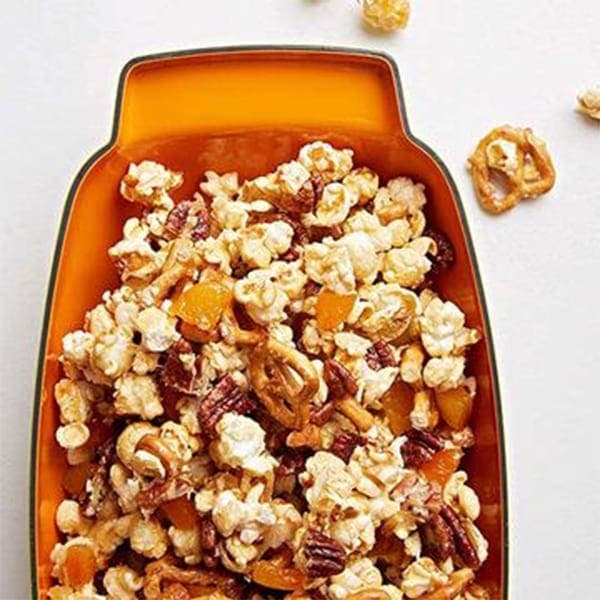 This popcorn crunch recipe developed for Family Fun magazine is a caramel-sweet addictive snack!
Curried Crab Dip will delight your guests as they dip veggies, apples or crackers. I…
Today on tv Brooke and I talked about holiday parties, holiday recipes, food buffets, how…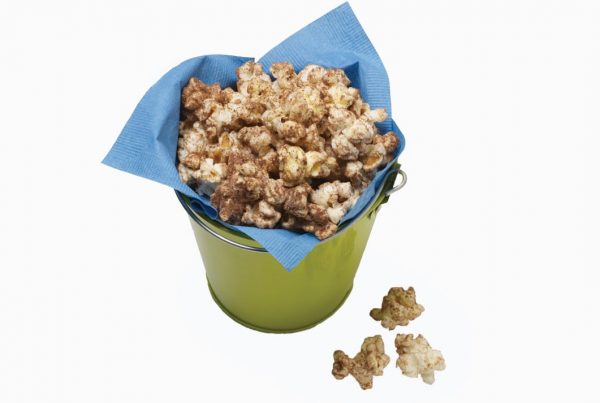 You know how good chocolate malt milkshakes are? How about putting that deliciousness on…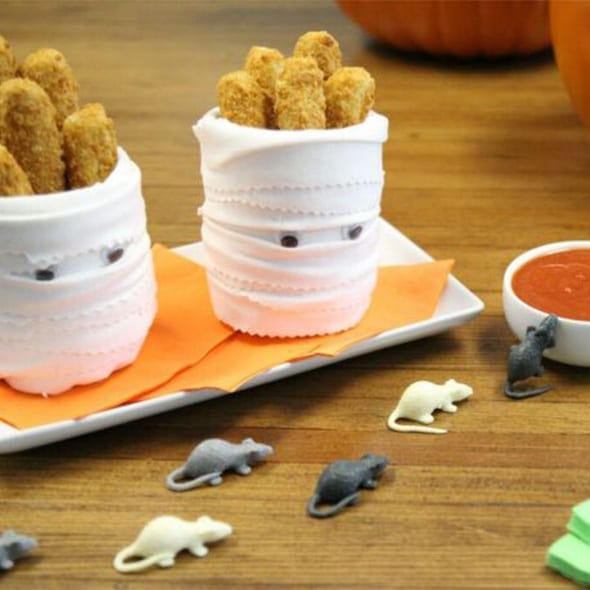 Cute craft alert!!!! Who doesn't love to eat a crispy mozzarella stick out of the…