---
A sweet and spicy popcorn seasoning recipe with a hint of cinnamon and hot chili powder. Make this easy Sweet Chili Spicy Popcorn snack with homemade or microwave popcorn! You'll never want just butter again.
---
You nailed the party invites. Now score on the snacks! This sweet and spicy popcorn seasoning recipe is a winner for healthy snacking and party starters.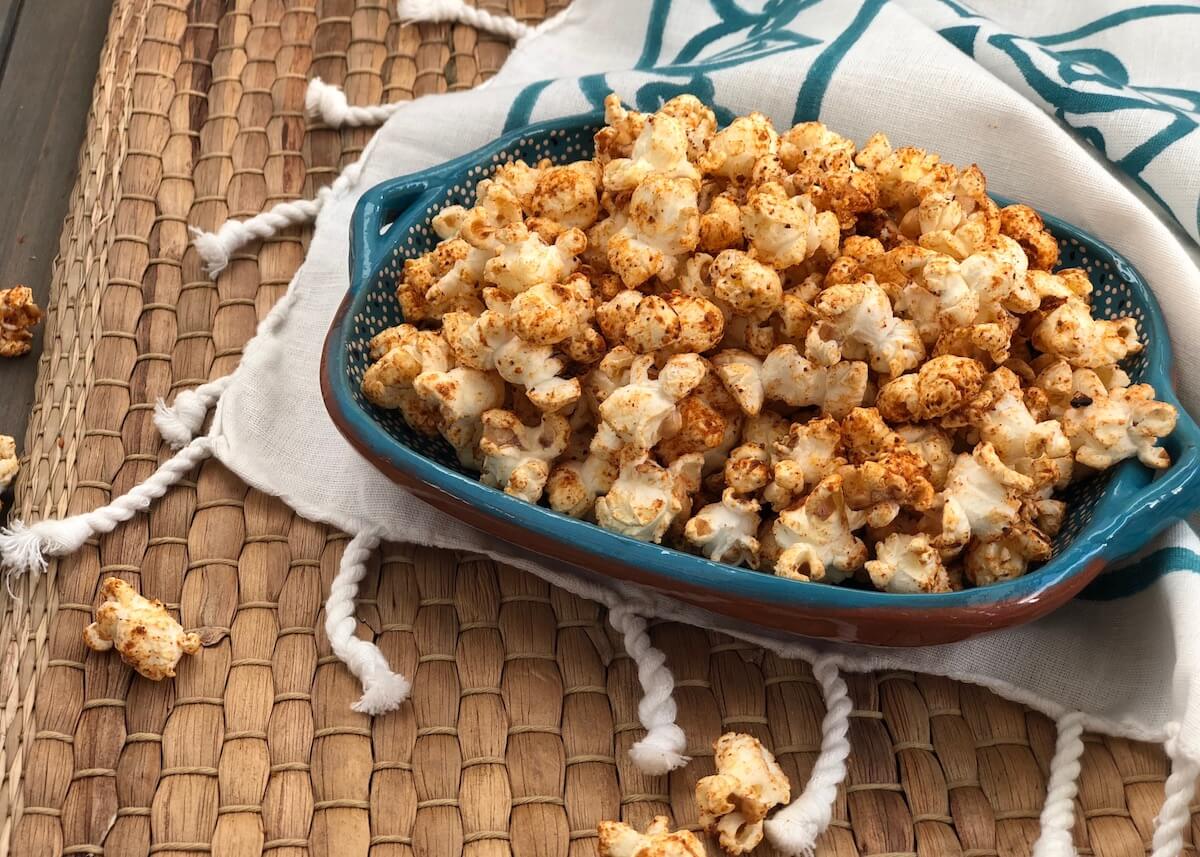 Jump to:
I'm a huge fan of flavored popcorn. I have a number of Seasoned Popcorn recipes on the blog. All of these popcorn seasoning recipes are super easy, and can be made with microwaved or homemade popcorn.
This spicy popcorn recipe is a crowd pleaser with a hint of heat and a touch of sweetness.
Ingredients in Sweet and Spicy Popcorn
This Sweet Chili Spicy Popcorn recipe has a delicious seasoning with just five ingredients! Better yet, these five ingredients are probably already in your pantry.
Check out 12 Easy Ways To Cook With Herbs And Spices
Before popping the popcorn, make the seasoning mix. Sweet confectioners' sugar and warm cinnamon form the sweet base of the seasoning mix. Chili powder, paprika and cayenne pepper add the kick of spice to the seasoned popcorn.
Once coated in this sweet chilli seasoning, this popcorn is so addicting and the perfect afternoon or movie night snack.
How to make Sweet Chili Spicy Popcorn
What a treat! Like that perfect combo of homemade chili and cornbread. This sweet chili popcorn seasoning brings those flavors together in a salty snack.
This spicy popcorn is perfect for a party snack, food gift or movie night treat.
Before popping the popcorn, mix together the sweet chili seasoning. Make the popcorn either in your favorite homemade method or use buttered popcorn in the bag.
When the popcorn is still hot, toss with melted butter if the popcorn is homemade (this helps the seasoning stick!). If the popcorn is buttered from a bag, toss immediately in the spice mixture, no extra butter needed.
If you're serving this at a party, serve it out of a big bowl with cute paper cups for individual servings.
As a food gift this chili popcorn is great packed into cellophane bags and tied with kitchen twine.
Tips to season popcorn properly
Check out these tricks because you'll want your popcorn seasoned to perfection. Whether you are starting with homemade popcorn or microwaved popcorn, my tips will help.
Have your seasoning mix ready: If you have made stovetop or air popped popcorn you'll need some melted butter on hand as well.
Have a large bowl ready: The popcorn with need to be tossed and you don't want it falling out of a small bowl!
Move fast: Toss the popcorn in the seasoning mixture while it's still HOT! Butter first (if you are using homemade popcorn) then the spices.
Microwave or Homemade Popcorn?
Make homemade popcorn on the stove, in a pot or a special popcorn pot, or in an air popper.
Homemade popcorn should be tossed in melted butter before the spicy seasoning is added, that way the seasoning will stick.
I use 6 to 7 tablespoons melted butter on 8 cups of air popped popcorn.
Microwave popcorn is easy to make and already has oil on it to help the seasoning adhere. Just make sure to flavor the popcorn while hot.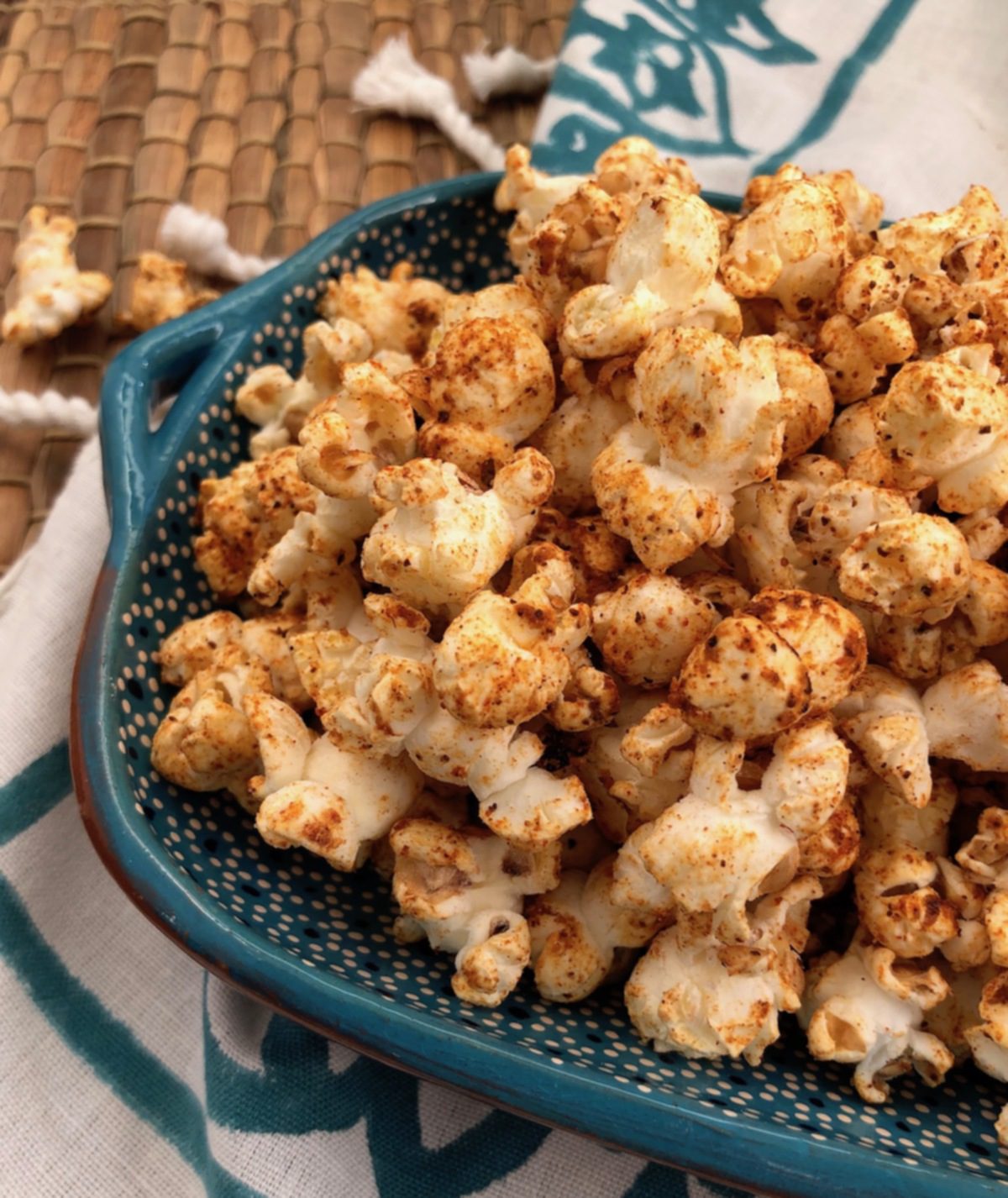 Sweet and Spicy Popcorn Frequently Asked Questions:
How do you get spice to stick to popcorn?
If the popcorn is homemade and not buttered from the bag, add a fat when the popcorn is still hot to help the spices adhere. I recommend melted butter or a neutral oil like avocado or coconut oil.

Toss the popcorn in the butter immediately after popping and then toss immediately in the spices. The spices adhere best when the popcorn kernels are hot.
Do you add seasoning before or after popping popcorn?
Immediately after popping the popcorn while it is still hot. The seasonings will stick to the hot oil on the popcorn and adhere nicely.
How do you make popcorn not bland?
There are so many seasonings to add to popcorn! Try Italian seasoning, red chili flakes, nutritional yeast, garlic salt, or grated Parmesan to add more flavor.
More ideas with homemade popcorn seasoning:
I love a good popcorn snack, and have loads of flavored popcorn recipes. From sweet to savory, you'll want to try all of them!
Let me know how it went!
Scroll to the bottom of the page to rate ⭐⭐⭐⭐⭐ and comment on this recipe. Leaving comments helps other too!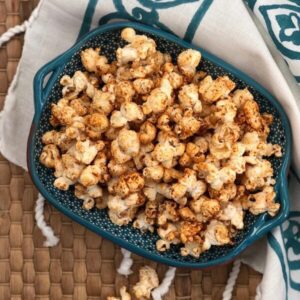 Sweet Chili Spicy Popcorn
A slightly sweet and spicy flavoring for homemade or microwave popcorn.
Ingredients
3

tablespoons

confectioners' sugar

½

teaspoon

ground cinnamon

1

tablespoon

chili powder

¼

teaspoon

salt

¼

teaspoon

cayenne pepper

or more to taste

1½

teaspoons

paprika

8

cups

popped popcorn

6

tablespoons

melted butter,

optional
Instructions
Mix together sugar, cinnamon, chili powder, salt, cayenne pepper, and paprika. Toss 2½ tablespoons spice mixture with 1 bag hot microwave popcorn or 8 cups of hot air-popped and buttered popcorn.

Store extra spice mixture for later. Keep popcorn airtight up to 3 days.
Notes
Nutrition facts are for 1 cup of seasoned popcorn.
Nutrition
Calories:
135
kcal
Carbohydrates:
12
g
Protein:
2
g
Fat:
9
g
Saturated Fat:
6
g
Cholesterol:
23
mg
Sodium:
166
mg
Potassium:
66
mg
Fiber:
2
g
Sugar:
3
g
Vitamin A:
823
IU
Calcium:
7
mg
Iron:
1
mg
Refreshing & fun drink recipes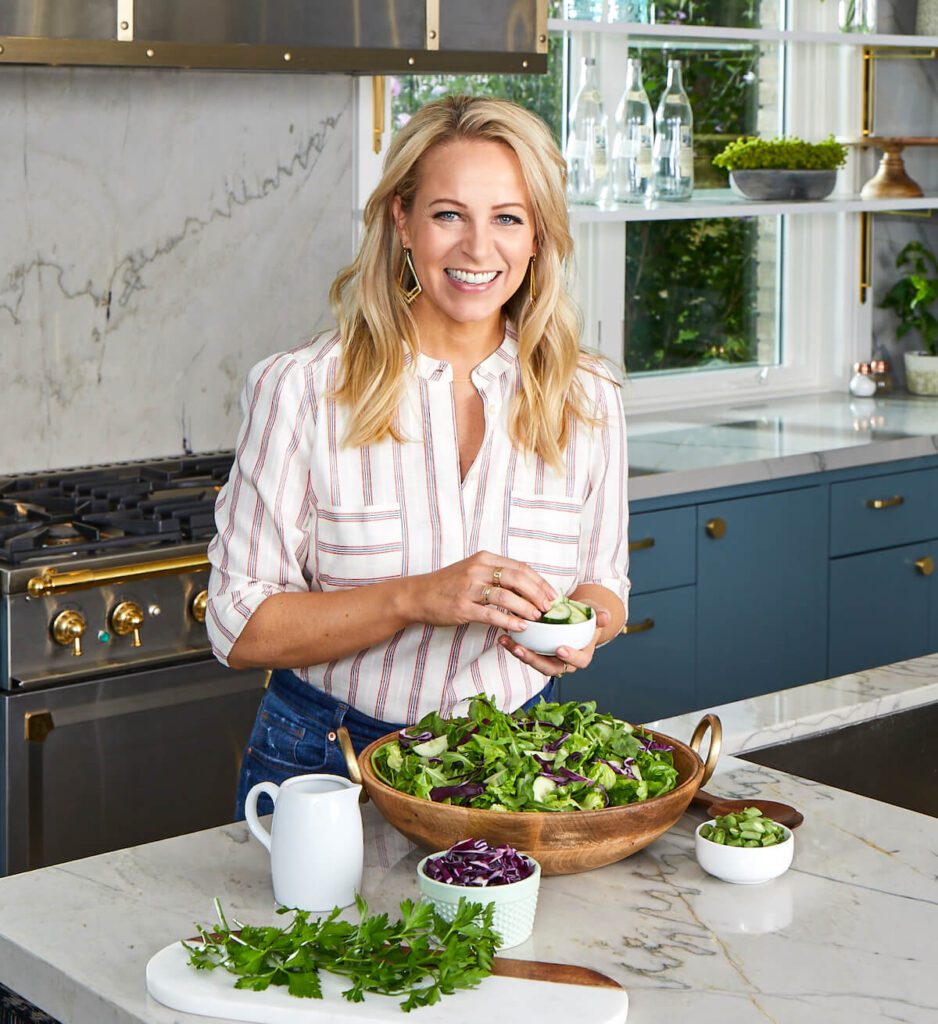 About Tara Teaspoon
I've been in the food publishing business for over 20 years, creating recipes & food-styling for magazines, books, television & advertising. Order my new cookbook & stick around for amazing things to eat.
Post writer Ellie Hopkins. Recipe and Photography Tara Teaspoon LHJ 03/09. Updated June 2023.