Fresh mint limeade is so delightful. You can whip up a batch in no time using limeade concentrate, or make the real deal with fresh lime juice.
• • •
The mint on my little terrace garden has been my favorite this year (don't tell the Basil, I hate to pick favorites and he's put on a good show).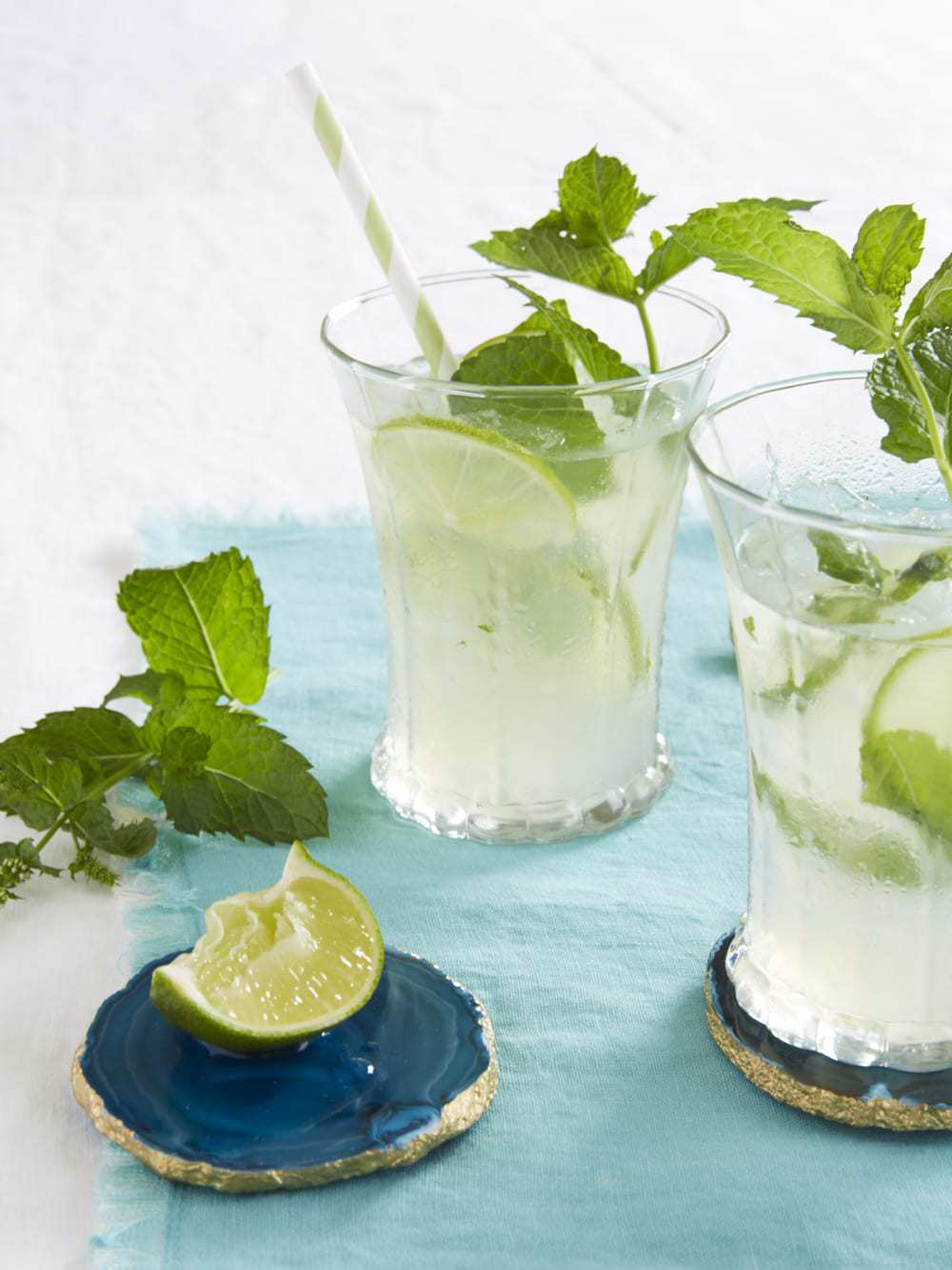 This post may include affiliate links. For more information please see my disclosure agreement.
One of my favorite summer drinks (there I go again picking favorites) is a sparkly glass of limeade, with plenty of mint muddled right in. I've had all the glorious mint I can handle, and it's been awesome!
I honestly love a good fresh-squeezed lime, but I'm not a fool. Those frozen containers of limeade concentrate in the freezer at the grocery store call my name. They do call my name, if you stand close enough you can hear it.
Swap sparkling water for ice water to make your mint limeade really … well, sparkle!
I'll happily use the drink mix and not feel guilty, and swap water for sparkling water, muddling the mint right in. SO EASY. If you add some rum you can call it a MOJITO and have a real party.
Two recipes below. One from fresh limes (because really they rock), and my quick recipe for using limeade concentrate. If you're grabbing those fresh limes, I like to use an electric juicer. They are so affordable and get the job done with much less effort than the reamers.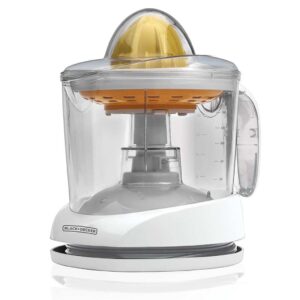 Make this refreshing drink any time of year, it's not just for summer. Fresh mint is easy to get all year round.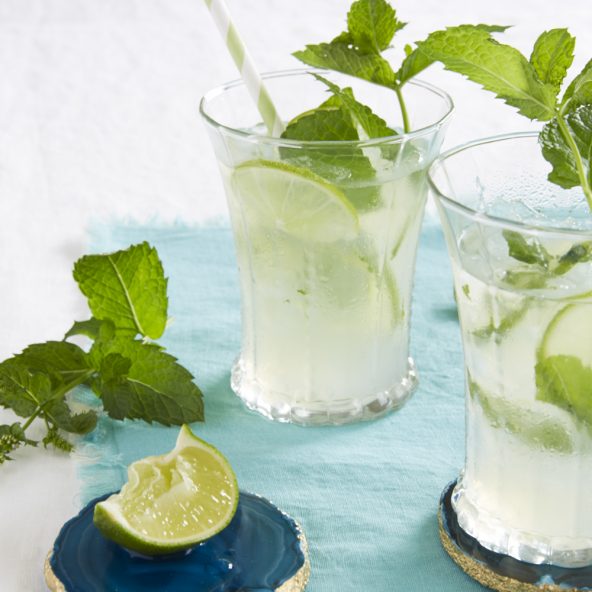 Mint Limeade
Ingredients
1

handful of mint leaves

2

cups

ice

1 12-

oz

can frozen limeade concentrate

Lime wedges & mint for serving
OR for fresh lime juice:
3

cups

ice

plus more for serving

1

handful

1/3 cup mint leaves

1

cup

lime juice

1½

cups

granulated sugar

4

cups

sparkling water

Lime wedges & mint for serving
Instructions
To make mint limeade with concentrate add mint leaves and ice to a large pitcher. Mash up a little with a wooden spoon to muddle the mint. Add limeade concentrate and water according to package directions. Stir and serve garnished with lime and mint.

To make mint limeade with fresh lime juice, crush mint leaves with ice in a pitcher, using a

wooden spoon to muddle the mint. Pour in lime juice, sugar and water. Stir until sugar is dissolved. Pour through a strainer into ice-filled glasses. Serve garnished with lime and mint.
For another tasty drink that will knock your socks off, try my Blueberry Ginger Sizzle Smoothie.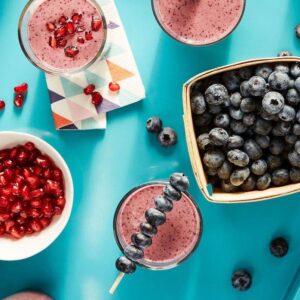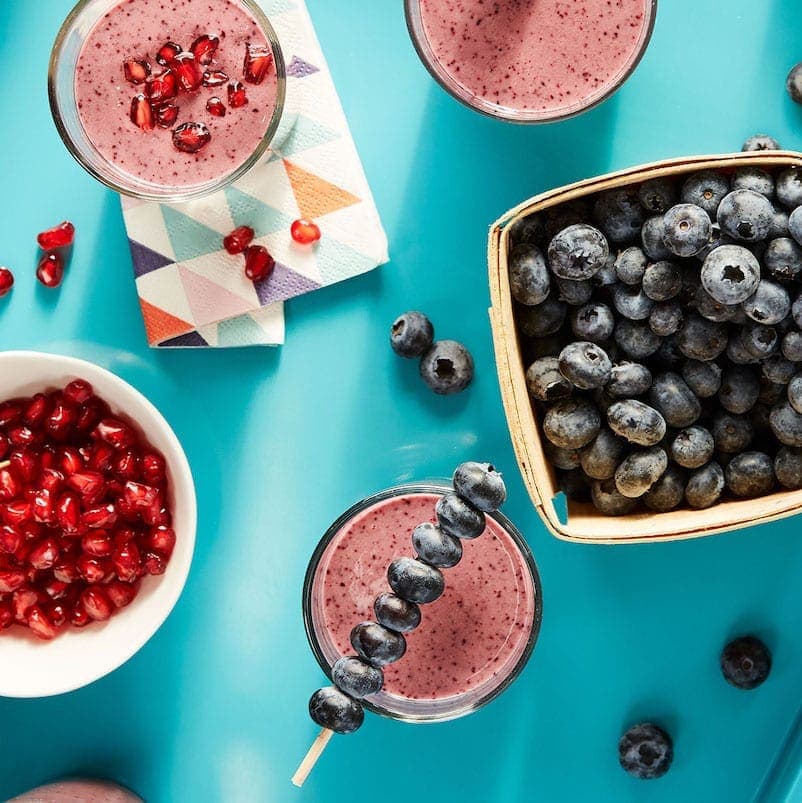 PIN this recipe for later!

Recipe by Tara Bench. Photo credit Nicole Hill Gerulat. Food Styling Tara Bench