Sitting outside drinking the perfect pina colada sounds amazing doesn't it? Find out how a secret ingredient makes this fun summer drink recipe even more delicious!
• • •
If you like pina coladas, and getting caught in the rain… okay so I may have just gotten that song stuck in your head for the rest of the day. But once you try my yummy piña colada it will all be worth it, I promise.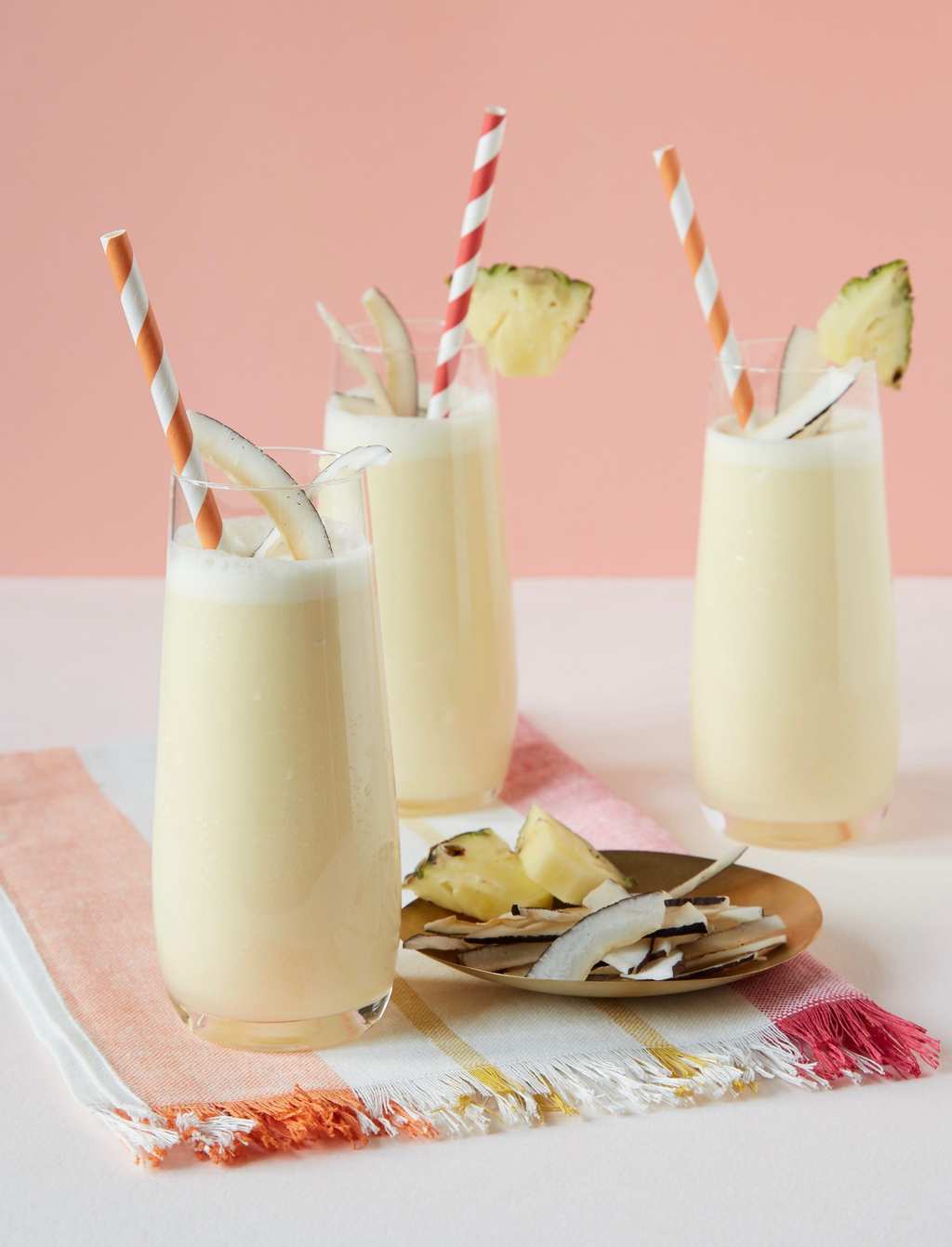 This post may include affiliate links. For more information please see my disclosure agreement.
You will already impress your friends if you bring this recipe to your next summer party, but why not try and up your game even more and douse them with fun facts? Pina is Spanish for pineapple, which you may have known. But did you know colada means "to wash/strain"? So the translation for pina colada is just strained pineapple! Test out that new-found knowledge at your next summer party. And of course let's keep adding coconut to our strained pineapple!
Pineapple is one of my favorite summer fruits! It can be delicious in a sweet snack cake or even savory with Italian sausage. Don't get me started with how much I dig grilled pineapple for dessert, with ice cream!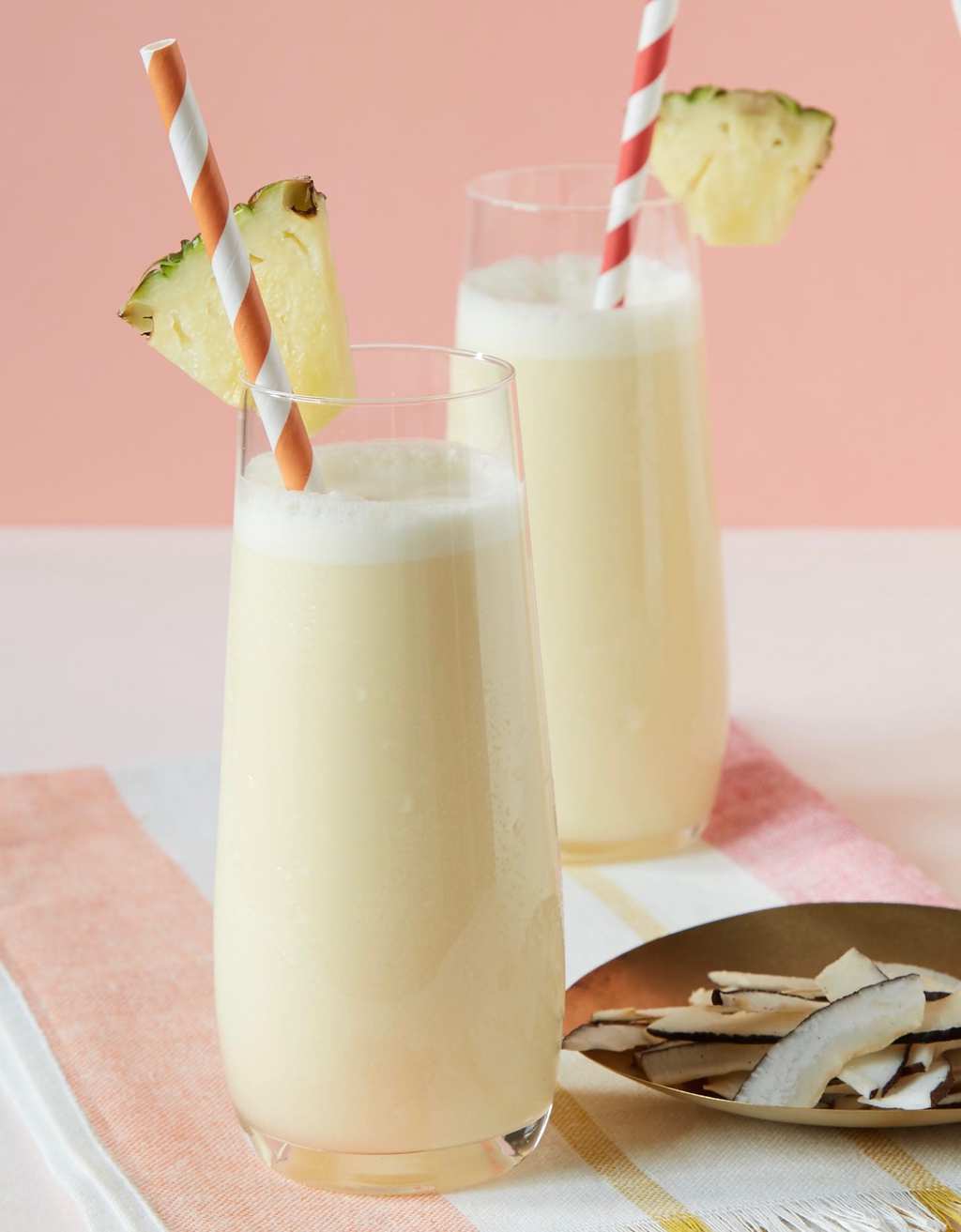 A straight-up piña colada will typically have pineapple juice, coconut milk or cream of coconut and rum. Most of the time we like to get them "frozen" on a beach somewhere or at the Mexican restaurant on Friday night. My secret ingredient is not typical. I add orange juice to my piña coladas. A little trick I learned from a guy in college!
The secret ingredient to a perfect pina colada brings out the tangy and sweet flavor of all the ingredients to make a super tasty sip.
You don't actually taste the orange juice. It acts as a flavor enhancer! Truth be told, when you mix coconut milk and tangy-sweet pineapple juice, sometimes it can result in a flat, creamy flavor. That's where your rum comes in to make you too happy to care. I actually leave the rum out of mine (non-drinker here!). So I want a flavor punch since I'm not getting the extra happy!
How to make a frozen pina colada:
I usually mix up a batch, or double batch of this drink in a few pitchers and keep it ready to blend with ice. In the recipe I have you mixing it all in the blender with the ice, and that is great too, if you're sure to serve 4 people all at once. My drink mix is meant to be blended, but you can definitely stir it into a glass of ice and serve it on the rocks as well. It's pretty concentrated so whether you're blending or serving on the rocks, use plenty of ice.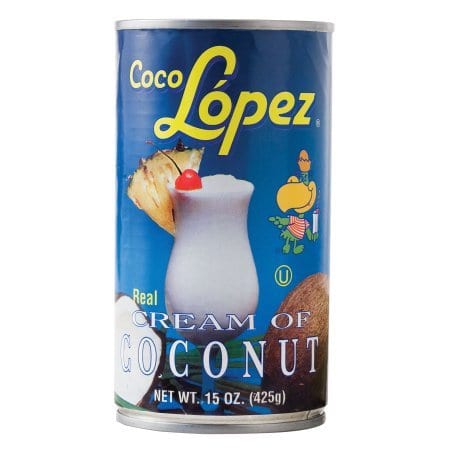 I also like to use canned cream of coconut instead of coconut milk. Cream of coconut is a bit like the sweetened condensed milk of coconut milks. It's thick, sweet, but very coconutty! Mixed with orange and pineapple juices, rum and ice, I get the best frozen drink. Any blender will do (I sure like my Vitamix), but just make sure to let the mixture blend until all the ice is pulverized. You don't need to make a thick, shake-like drink, just something frosty and icy.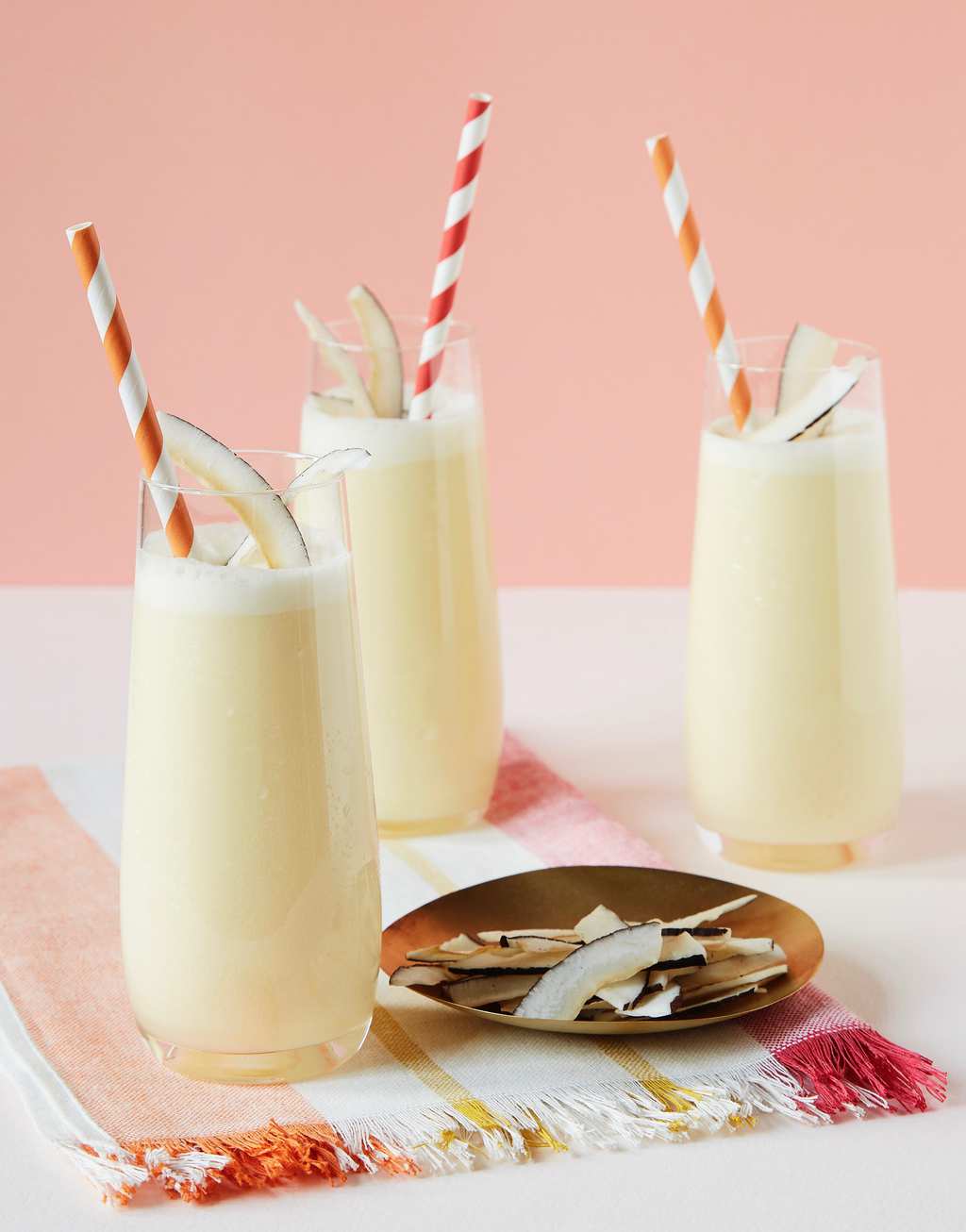 Don't save this perfect pina colada just for the pool parties–I love it as a fun summer snack for the kids (go for the rum extract there!) or alongside grilled burgers in the backyard.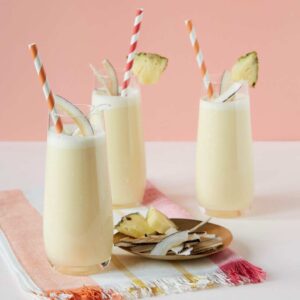 The Perfect Pina Colada
My secret is orange juice! You wouldn't think that should be in a pineapple and coconut drink, but the tangy taste brings out the flavors of all the ingredients. To make this a mocktail, leave out the rum and swap for some extract if you'd like. Simple as that.
Ingredients
3/4

cup

orange juice

2 1/4 (18oz)

cups

pineapple juice

3/4

cup

cream of coconut

1/2

cup

heavy cream

8

oz

white rum

(or 1/2 teaspoon rum extract)

2

cups

ice

4

slices

pineapples (optional)

1/2

cup

toasted coconut (optional)
Instructions
Fill blender half full of ice. Add orange juice, pineapple juice, cream of coconut, heavy cream, and rum (or rum extract). Blend until very smooth.

Garnish with a pineapple slice and toasted coconut. Drink immediately.
Looking for more great drink recipes for parties? Here are some great ones.
Pin this Recipe!
Recipe Tara. Photography Ty Mecham. Prop Styling Veronica Olson.