---
Barbecue Popcorn with an easy BBQ seasoning mix is a simple recipe with a tangy twist. You'll love this easy buttered-popcorn snack that tastes just like your favorite food!
---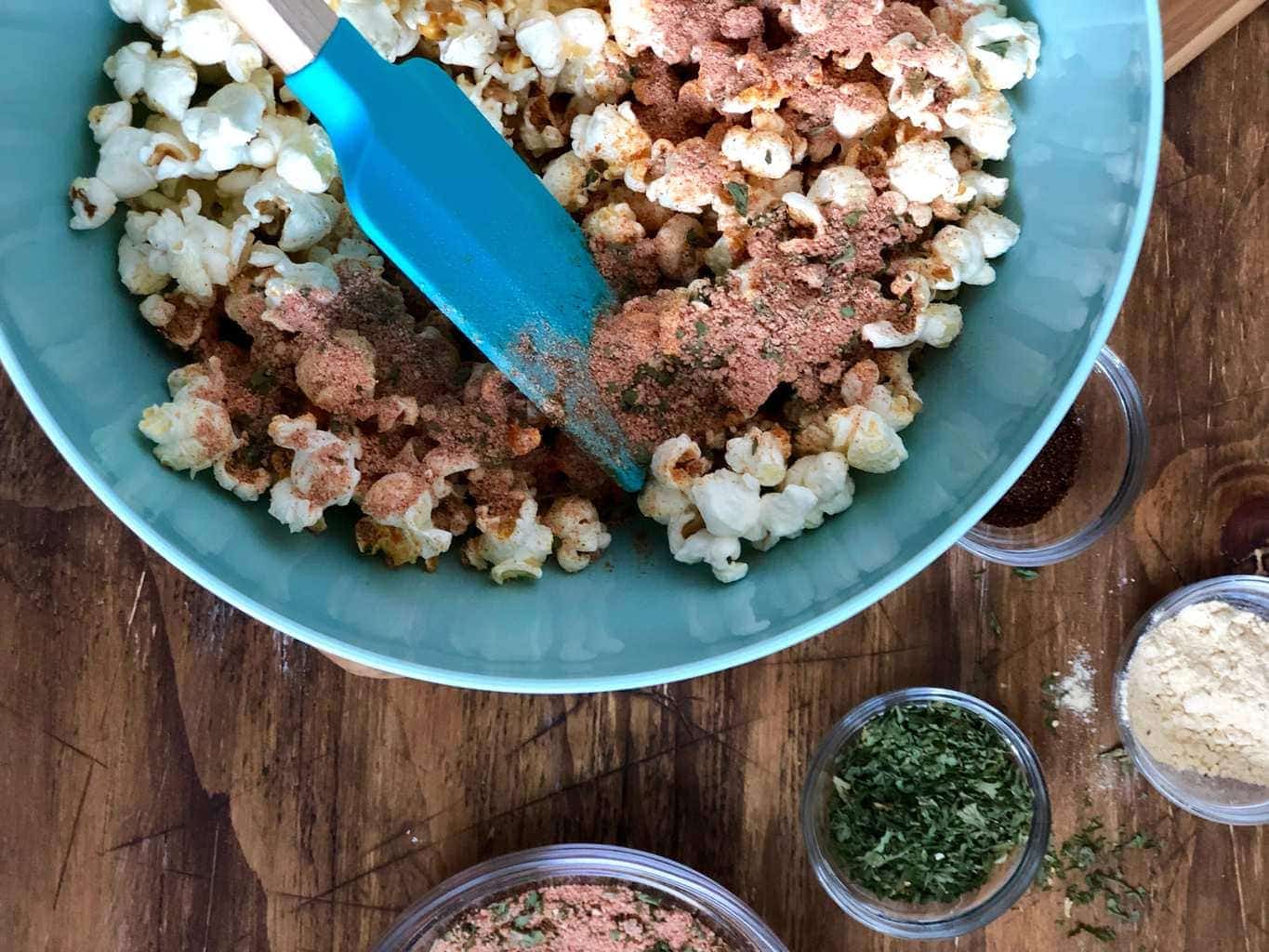 Popcorn in any of its variations is delicious. Sweet or salty, popcorn is always a tasty snack. But have you ever tried tangy, Barbecue Popcorn? As foreign as it may sound, Barbecue Popcorn is unique and delicious.
Jump to:
How to make BBQ flavored popcorn:
To get that slightly spicy, sweet and flavorful barbecue taste on popcorn you simply mix a few herbs and spices together. I wanted the flavor to hit you over the head, but make you want to come back for more.
I've made other flavored popcorns that rock. My apple cinnamon popcorn tastes just like a buttery apple pie. Try the chocolate malt popcorn for a soda fountain inspired treat.
Make the BBQ Seasoning Mix once and it will last you multiple batches!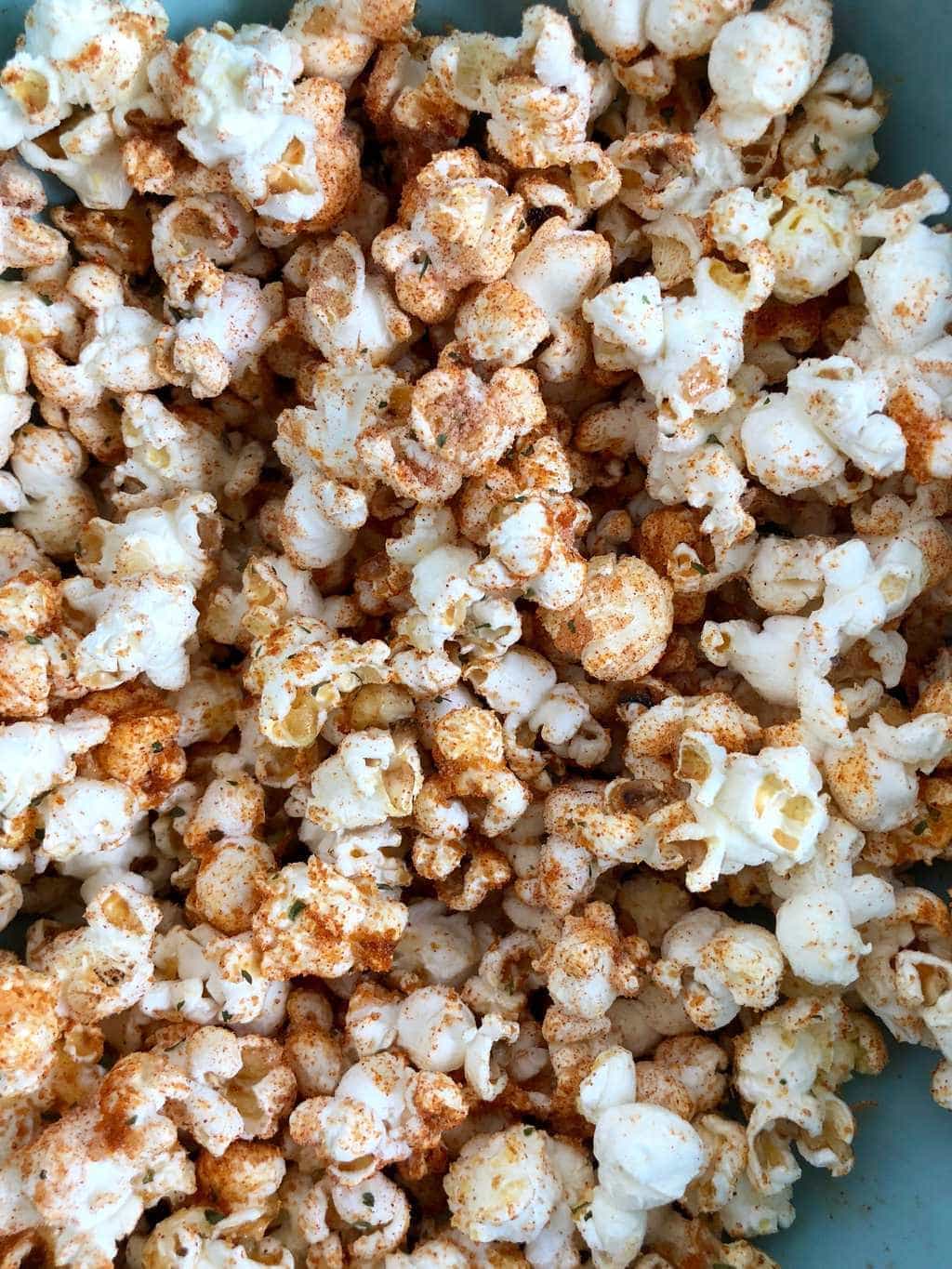 A mixture of spices including smoked paprika to give it an authentic grilled flavor was the key. Garlic and onion powder, sugar and salt rounded it out. I added dried parsley flakes to give it a slightly herby, balanced flavor.
Whether you're at a movie, a party or a picnic, you and your friends you're sharing with will love this fun Barbecue Popcorn!
Barbecue Popcorn is a simple snack that is both savory and sweet!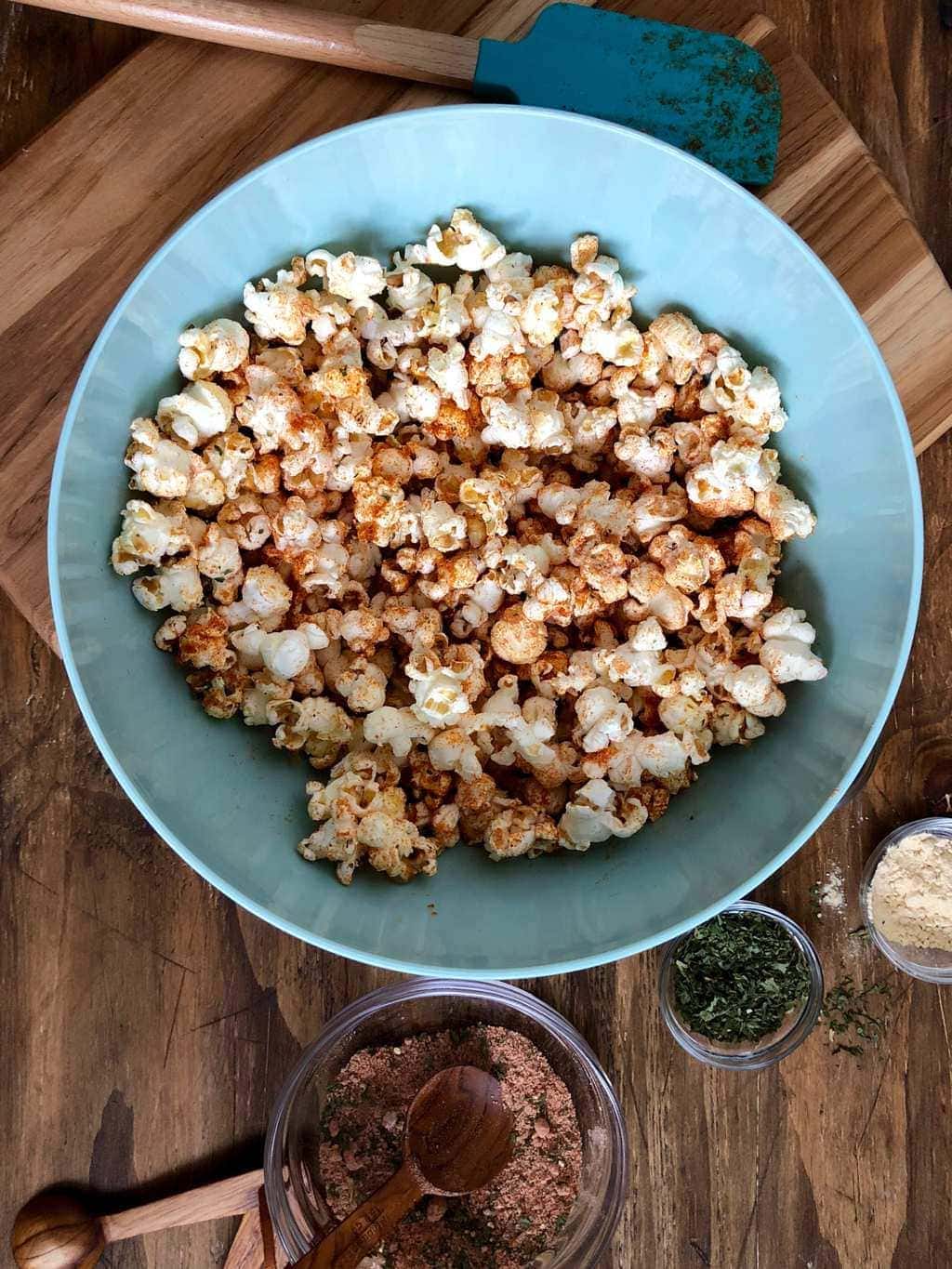 A few years ago, I was indulging in a bag of barbecue-flavored potato chips and I sat amazed as I thought of how the taste of summer-barbecues was transfused into each chip. And then I thought, why not bring this tangy goodness to popcorn? So I went home, and after a little experimenting, came up with the perfect spice blend to make Barbecue Popcorn.

Ingredients you'll need for Barbecue Popcorn:
3¾ teaspoon smoked paprika
3½ teaspoon garlic powder
1½ tablespoon onion powder
2½ tablespoon light brown sugar
¼ teaspoon salt
1½ tablespoon parsley flakes
Just toss the Barbecue Popcorn spice blend with 8 cups of home-popped or microwavable popcorn. Store extra mixture for your next movie night.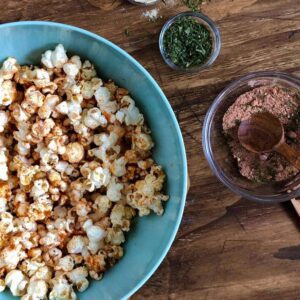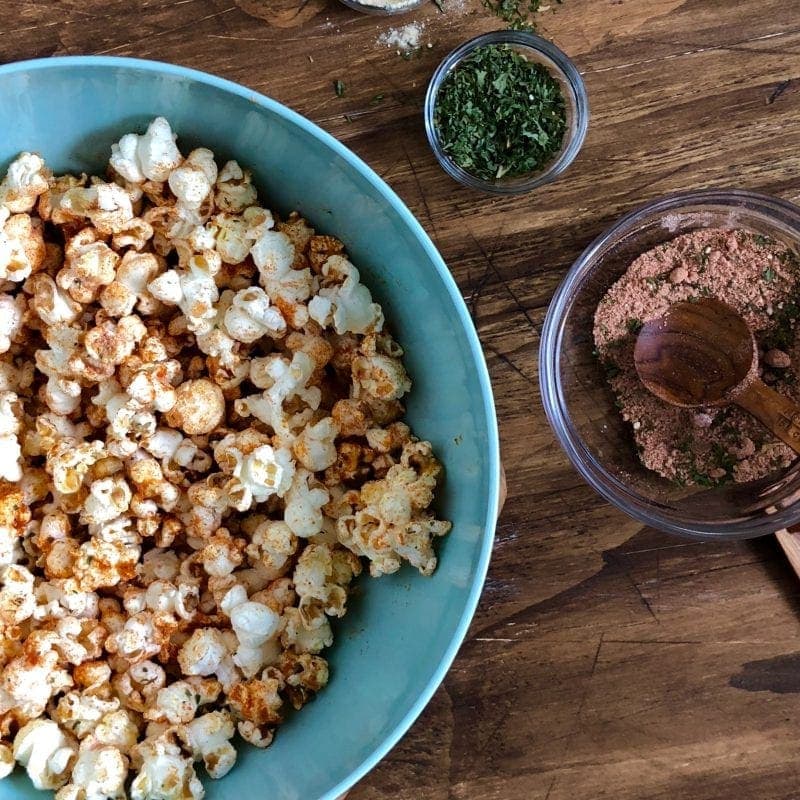 Barbecue Popcorn with an easy BBQ Seasoning Mix
Barbecue Popcorn with an easy BBQ seasoning mix is a simple recipe with a tangy twist. You'll love this easy buttered-popcorn snack that tastes just like your favorite food!
Ingredients
3 ¾

teaspoons

smoked paprika

3 ½

teaspoons

garlic powder

1 ½

tablespoons

onion powder

2 ½

tablespoons

light brown sugar

¼

teaspoon

salt

1 ½

tablespoons

dried parsley flakes
Instructions
In a bowl combine all of the spices, salt and parsley flakes. Blend so there are no lumps of sugar or spice.

Mix 4 tablespoons of the spice mixture on 1 bag of hot, butter flavored microwave popcorn, or 8 cups buttered home popped popcorn. Save remaining spice mixture for another time.
Notes
Recipe makes 12 Tablespoons of spice mixture. It can be stored in a covered container for up to 3 months.
Regular butter flavored microwave popcorn is the best combination with this spice mix.
Nutrition
Calories:
26
kcal
Carbohydrates:
6
g
Sodium:
77
mg
Potassium:
65
mg
Sugar:
3
g
Vitamin A:
470
IU
Vitamin C:
0.7
mg
Calcium:
15
mg
Iron:
0.4
mg
If you are looking for other fun popcorn recipes, make sure to try my Sweet Chili Spiced Popcorn. These recipes make for awesome snacks and are a fantastic way to spice up (quite literally) your movie night. If you're really looking for something extra, try my Family Fun Popcorn Crunch—its combination of popcorn, pretzels, pecans and apricots is heavenly.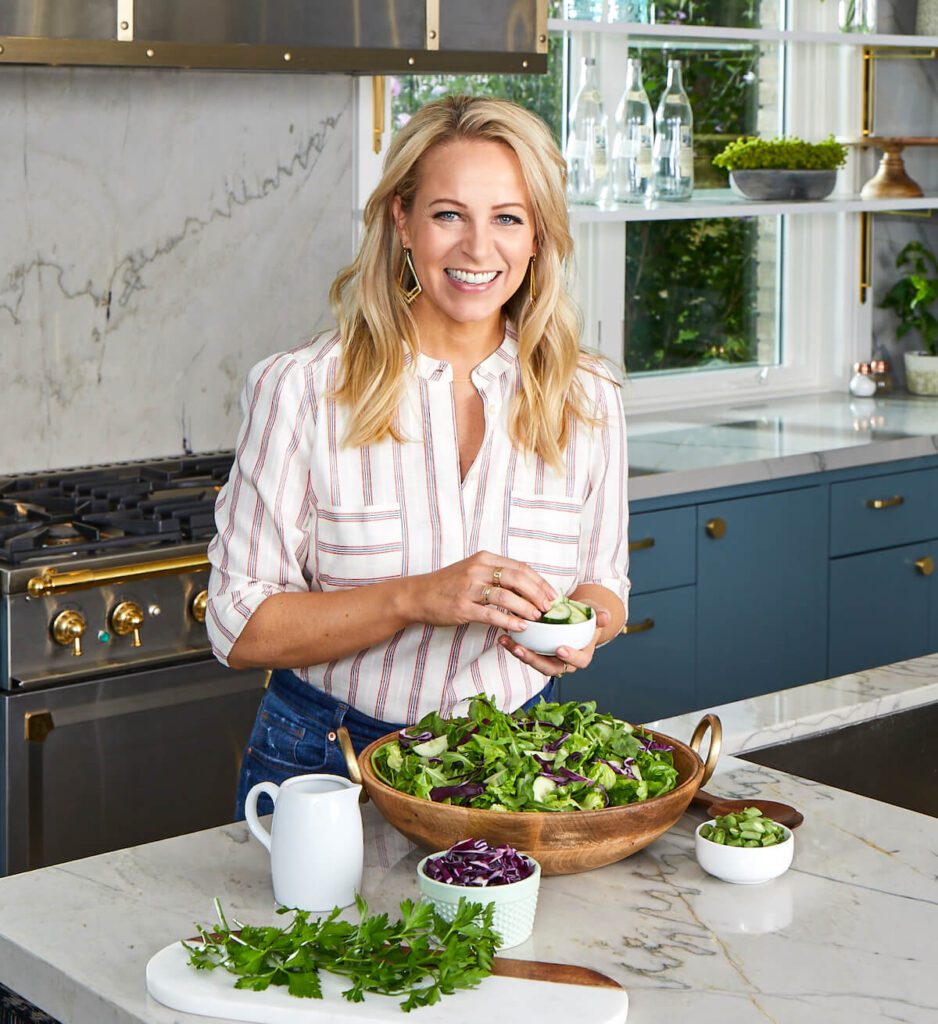 About Tara Teaspoon
I've been in the food publishing business for over 20 years, creating recipes & food-styling for magazines, books, television & advertising. Order my new cookbook & stick around for amazing things to eat.
Recipe and photography by Tara Teaspoon. LHJ 03/09