Fast And Easy
For many people, being depicted as fast and easy presents an unwelcome connotation.
Not for me, I love the description. Is 10 minutes too fast for you?
I'm talking about cooking dinner people! Geez!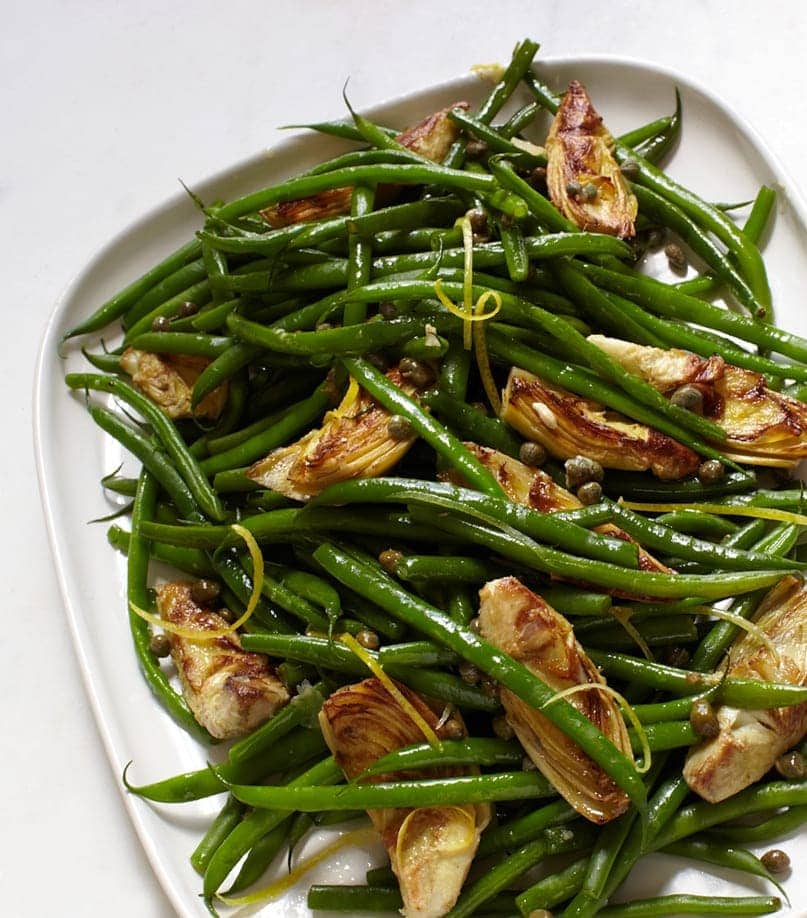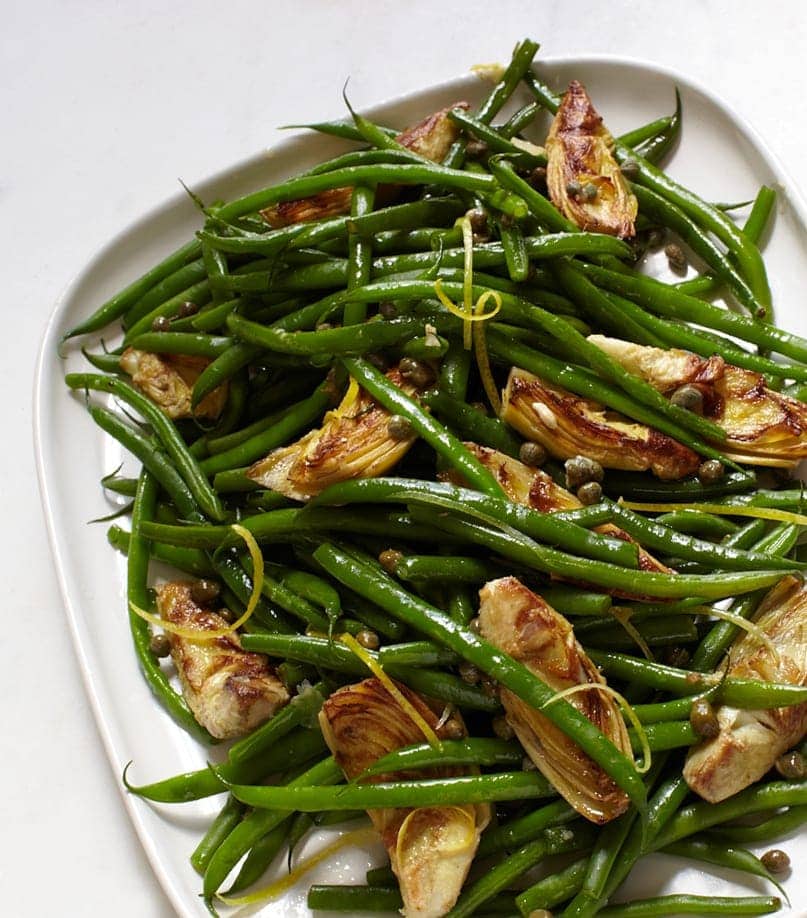 Like a respectable lady, I know how to make it fast and super easy, when it comes to whipping up a side dish. Especially for Thanksgiving, this stove-top-only side dish is quite perfect. It only takes 10 minutes, including the measuring, chopping and cooking.
Ready to start the timer?
Go!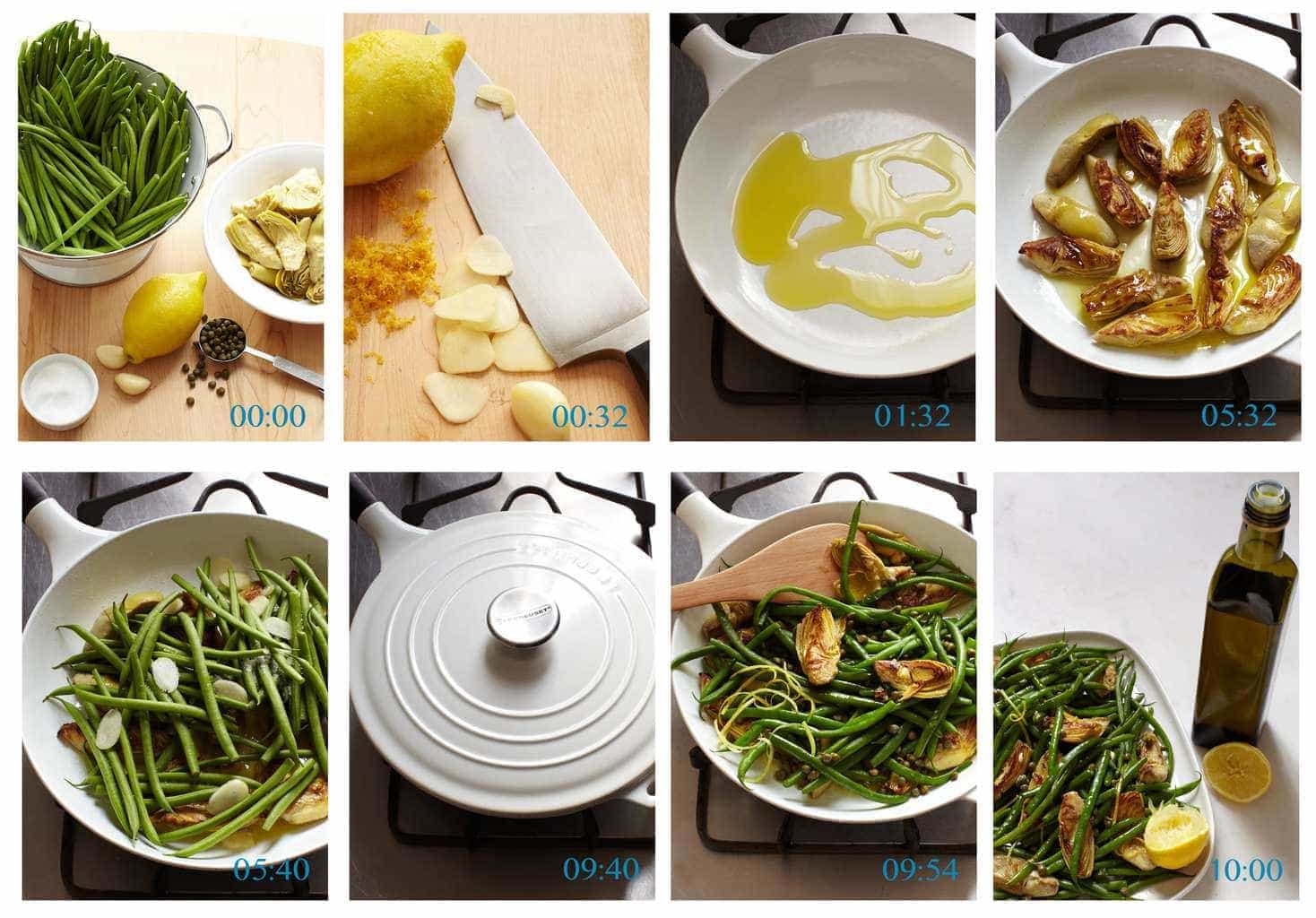 Green Beans With Artichokes And Capers
This recipe keeps the oven free for the rest of dinner, and can be made in a matter of minutes, especially with the pre-trimmed green beans available at the store!
Ingredients
3 tbsp olive oil, plus more for serving
1 9-oz pkg frozen artichokes, thawed
1 1-lb pkg trimmed haricots verts green beans
2 cloves garlic, sliced
1 tsp kosher salt
Zest from 1 lemon
2 tbsp capers
1 to 2 tsp lemon juice
Instructions
Heat oil in a large nonstick skillet over high heat. Add artichokes and cook, without turning, until golden brown on one side, about 4 min. Add beans, garlic and salt on top of artichokes, reduce heat to medium high and cover pan with lid or foil. Steam 3 to 5 min, then gently toss everything together with zest and capers.
Drizzle with lemon juice and extra olive oil to taste before serving.
https://tarateaspoon.com/green-beans-with-artichokes-and-capers/
1.
Pin This!!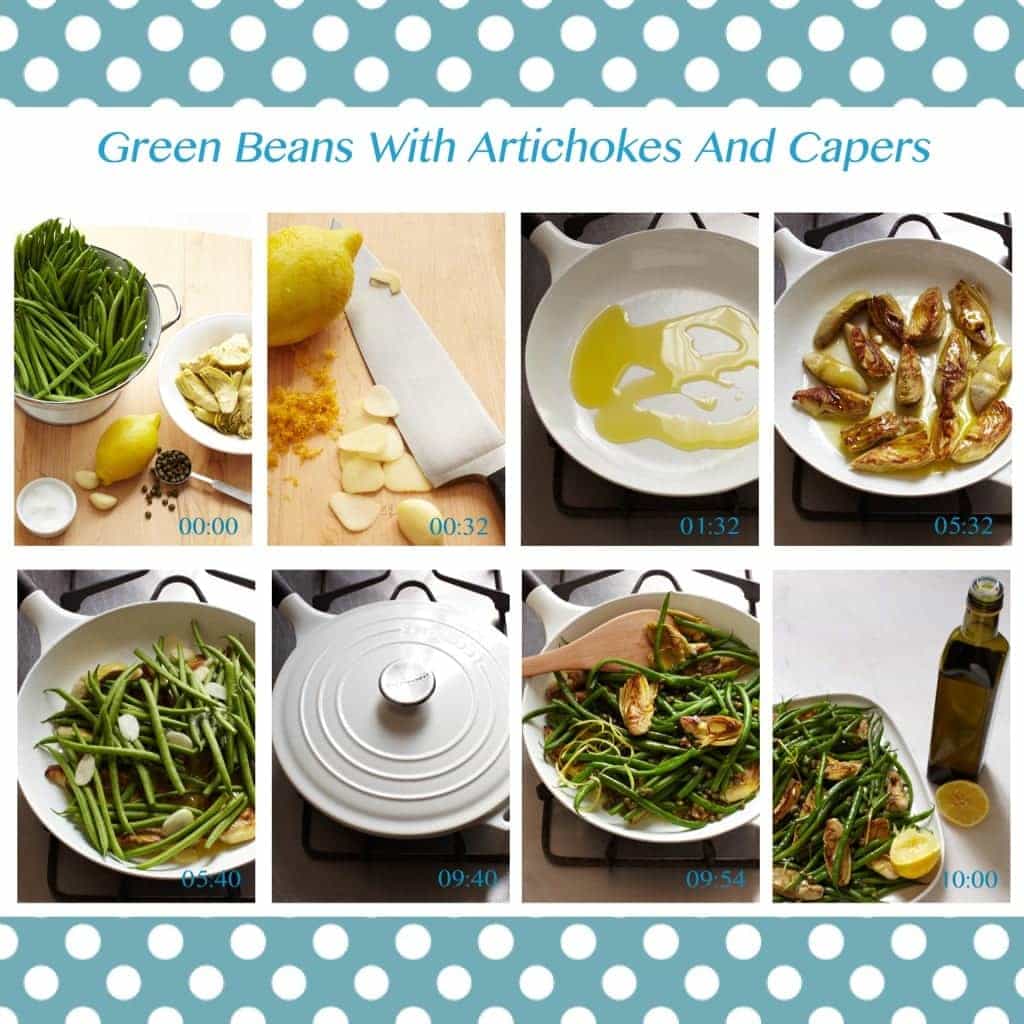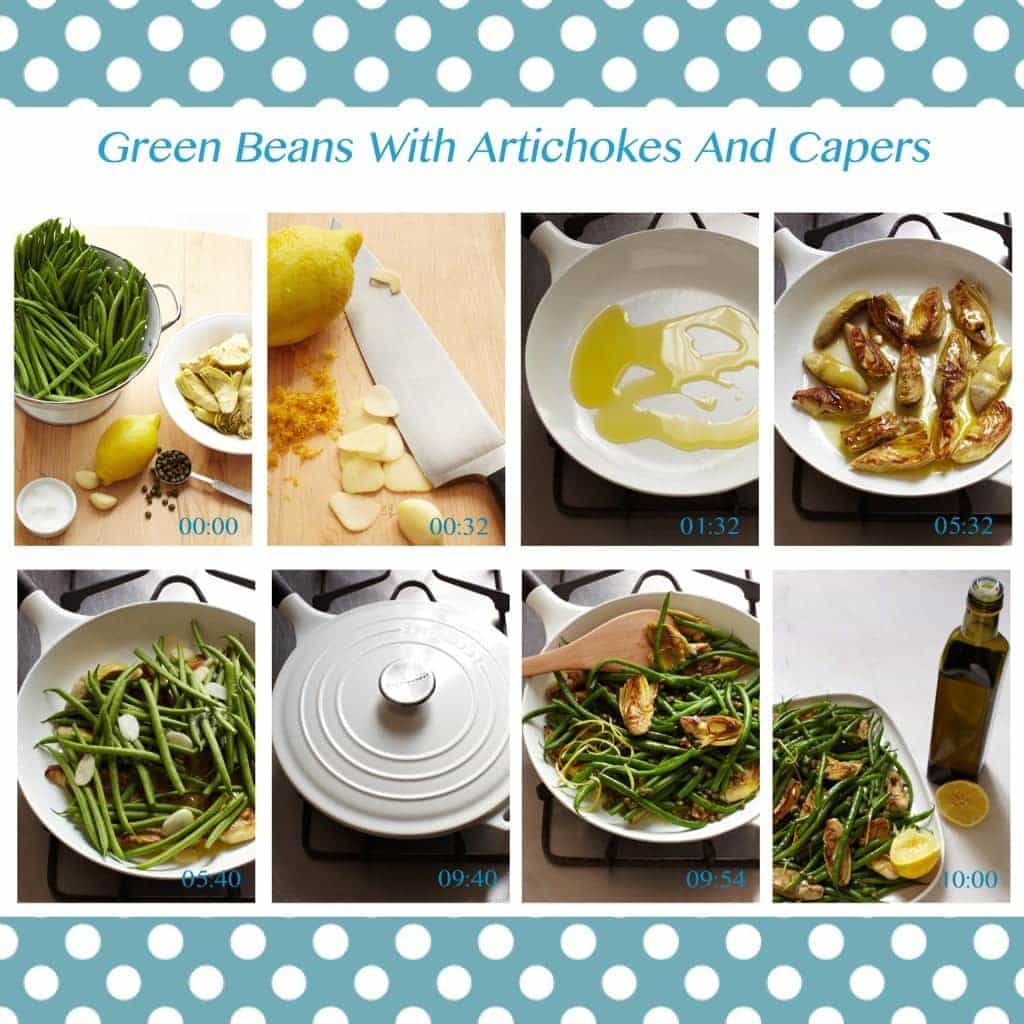 Recipe by Tara Bench
Originally published in
Ladies' Home Journal Nov 2012
Photography Seth Smoot
Food Styling Sara Neumeier
Prop Styling Michelle Wong