---
Make-ahead orange rolls are melt-in-your-mouth delicious. They are a childhood favorite! I love pulling each flakey layer apart! They will absolutely be the best thing on your dinner table.
---
Growing up these were one of my favorite breads that mom made. I loved that we got to have a sweet, iced-roll with dinner, and also how the layers pulled apart revealing the orange, buttery flavor.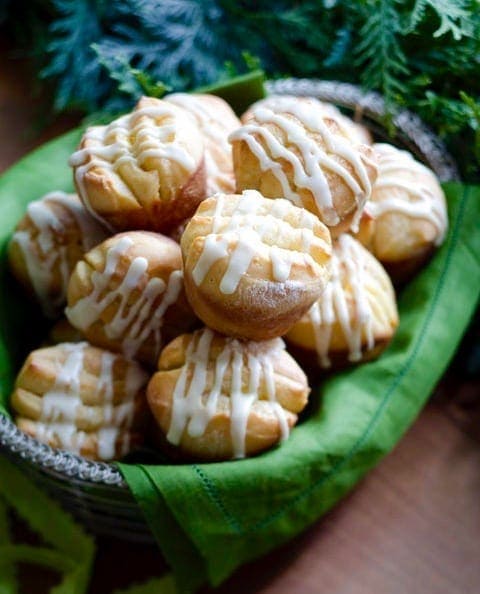 Jump to:
Can I make orange rolls ahead?
Like any yeasted dough these sweet orange rolls take some time. So, if you're planning a big special dinner and want to include these little tasty rolls, there's some timing you have to figure out.
I decided to adapt this recipe to work as make-ahead orange rolls so you could forgo the work time at a big dinner.
The trick is to make the dough, assemble and cut the rolls; then freeze them before the dough has its second, and final rise.
When you pull them from the freezer to thaw they simply complete their rise and go into the oven! The details are in the recipe.
Great for holiday dinners, these make ahead orange rolls are also delicious for a brunch or spring lunch.
Orange butterflake rolls
Like my mom always did, I bake these yeast rolls in muffin tins so they are perfect, individual rolls, and they also look so cute and special.
Often this style of layered or laminated dough, baked in a muffin tin, is called butter flake. Or, butterflake rolls. You'll sometimes see old family recipes called orange butterflake rolls.
Butterflake rolls are made by brushing butter in between layers of dough, usually folding the dough and rolling, folding and rolling. Butter is brushed on the dough before each fold, creating several fluffy layers of "flakes" once baked.
I like to have a few extra tins around for these make ahead rolls.
These rolls aren't muffins, just baked in the shape of muffins.
The secret to the peel-apart orange layers is a mixture of butter, orange zest and a touch of sugar. The buttery mixture creates those individual morsels of bread I talked about, that peel right apart as you eat.
Tips for making the dough
The dough for these orange butterflake rolls is a very light, airy and enriched dough. Eggs, milk and sugar enrich the dough, keeping it moist and soft.
There isn't much flour in the dough, so it bakes into airy, almost melt-in-your-mouth rolls. Because there isn't a lot of flour, it is a very soft dough. It won't knead into a tight ball like some white bread recipes.
I give a range of flour so you can determine the texture as it is kneaded. I typically use all 4 cups, unless my flour is very compact and I have a heavy hand scooping it.
Flour measuring tip: Spoon flour into measuring cups, or fluff or sift the flour before measuring it so you don't add too many extra tablespoons using compacted or settled flour.
The dough should make sticky, glutenous sheets as it pulls away from the sides of the bowl while kneading, or pulled between your hands. It should not be super wet, so add that last ½ cup of flour if needed.
---
For another tasty bread recipe, try my Chocolate Filled Rolls made with frozen bread dough! Couldn't be easier.
Let me know how it went!
Scroll to the bottom of the page to rate ⭐⭐⭐⭐⭐ and comment on this recipe. Leaving comments helps other too!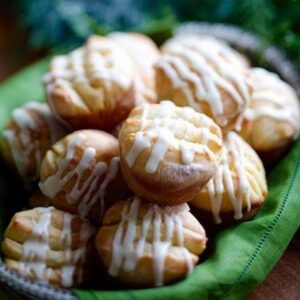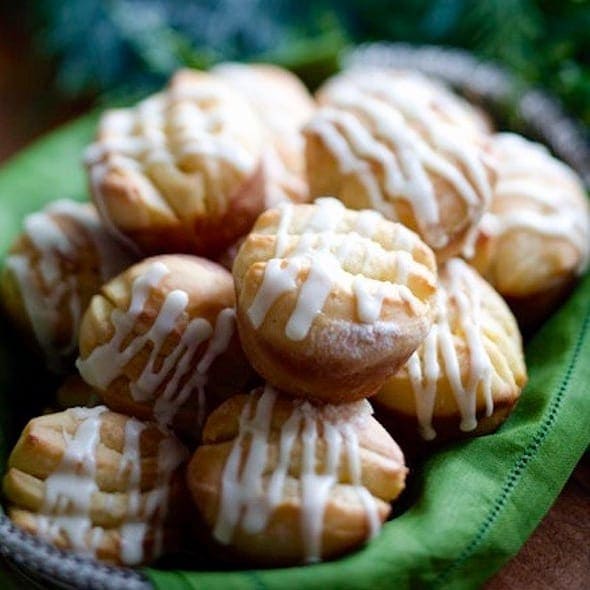 Make-Ahead Orange Rolls
Make-ahead orange rolls are melt-in-your-mouth delicious. Absolutely the best thing on your dinner table.

Ingredients
Cooking spray

2

envelopes active dry yeast

(or 5½ teaspoons)

¼

cup

warm water

1

cup

warm milk

2

large eggs

¼

cup

granulated sugar

1½

teaspoon

salt

¼

cup

plus 5 tablespoon unsalted butter, softened

(divided)

2

tablespoon

finely grated orange zest, divided

(from about 2 oranges)

3½ to 4

cups

all-purpose flour

plus more for work surface

2

cups

plus 3 tablespoon confectioners' sugar,

(divided)

2 to 3

tablespoon

orange juice
Instructions
Coat a large bowl with cooking spray; set aside. In another large bowl (or the bowl of an electric mixer), sprinkle yeast over warm water and let stand until foamy, about 5 minutes.

Add warm milk, eggs, granulated sugar, salt, ¼ cup butter and 1 tbsp orange zest. Gradually add flour, mixing with a wooden spoon, or the dough hook, until a dough forms. (mix dough with 3½ cups of the flour and add the last half a cup as needed to create a dough that is sticky, but not too wet). Knead until dough is shiny and elastic, 3 to 5 minutes (if using a mixer, knead on medium speed).

Transfer dough to prepared greased bowl, turning to oil the top, cover with plastic wrap or a clean kitchen towel and let rise until doubled in bulk, 45 minutes to 1½ hours depending on the warmth of the room.

For filling: In a bowl, mix together 3 tbsp confectioners' sugar, remaining 5 tablespoon butter and 1 tbsp zest; set aside.

Lightly coat two 12-cup standard muffin pans with cooking spray; set aside.

On a well-floured work surface, knead dough 2 to 3 times to release air pockets. Using a floured rolling pin, roll out dough to an 18-by-14-inch rectangle. Brush some filling over half of rectangle and fold over top half to enclose. Brush some filling over top, as above, and fold to enclose. Let rest 5 min.

Roll out to a 16-by-10-inch rectangle and brush half with remaining filling, as above, and fold to enclose. Cut onto 24 2-inch squares. (For larger rolls cut into 20 equal-sized squares).

Place squares, cut side up, in prepared pans. Coat two sheets of plastic wrap large enough to cover each pan with cooking spray; place, coated side down, over pans. Tightly wrap pans with plastic wrap or foil if freezing for up to 10 days. Or let rise in a warm place for about 30 minutes until doubled in bulk. While rolls rise, heat oven to 350ºF.

If frozen: On the day of baking, remove outside wrapping, leaving coated plastic wrap loosely over tops. Let dough thaw and rise until almost doubled in bulk, 2 to 2½ hours.

Heat oven to 350°F and place rack in center. Bake rolls until golden, 15 to 18 min. Rotate pans as needed if there are oven hot spots. Transfer pans to a wire rack and cool 5 min. Transfer rolls to rack and let cool completely.

For icing: In a medium bowl, whisk together remaining 2 cups confectioners' sugar and just enough juice to make an icing. Drizzle over rolls.
Notes
• The make-ahead trick is to make the dough, assemble and cut the rolls and then freeze them before the dough has it's second and final rise. When you pull them from the freezer to thaw they simply complete their rise then and go into the oven!
• To make the rolls the same day, forego freezing; let them rise 15 to 25 minutes (depending on the warmth of the room) after placing in the pans and bake as directed.
Froze the rolls and don't have oranges on hand for the icing?
• If you have it, you can use frozen orange juice concentrate, or prepared orange juice to make the icing. Add it to taste, along with water if needed, to make an icing you can drizzle.
Nutrition
Serving:
1
g
Calories:
143
kcal
Carbohydrates:
27
g
Protein:
3
g
Fat:
3
g
Saturated Fat:
2
g
Cholesterol:
20
mg
Sodium:
156
mg
Potassium:
41
mg
Fiber:
1
g
Sugar:
13
g
Vitamin A:
100
IU
Vitamin C:
1
mg
Calcium:
18
mg
Iron:
1
mg
Delicious bread and quick-bread recipes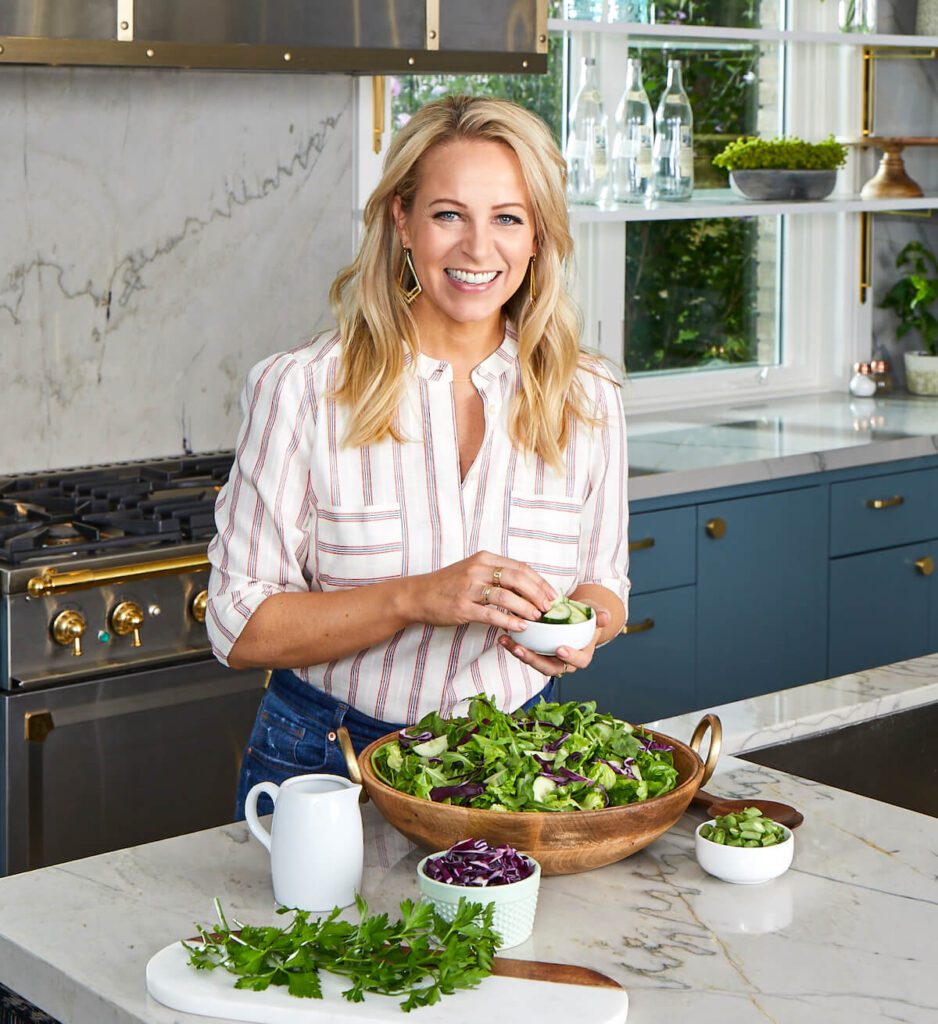 About Tara Teaspoon
I've been in the food publishing business for over 20 years, creating recipes & food-styling for magazines, books, television & advertising. Order my new cookbook & stick around for amazing things to eat.
Recipe & food styling Tara Teaspoon. Photographer Quentin Bacon. Prop Stylist Bella Foster
Originally published LHJ 12/07