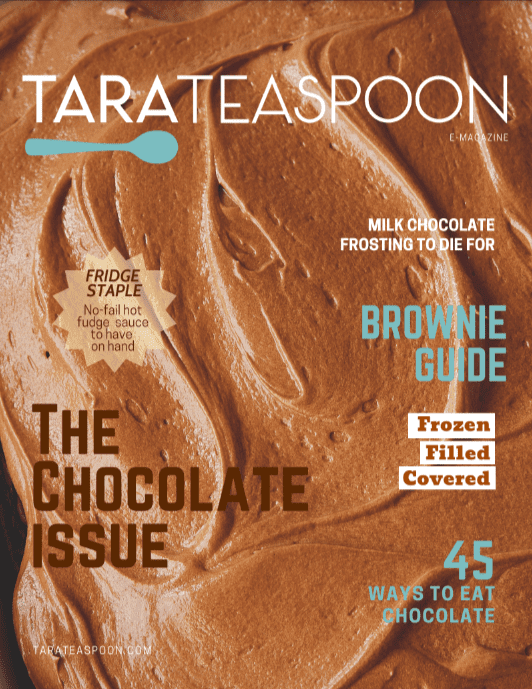 Classic chocolate pudding dessert ideas, chocolate pie recipes and desserts for a crowd are all included in one place at your fingertips. A downloadable book that will eliminate the searching and clicking for the best chocolate desserts when you need a great recipe. Starting with the chocolate magazine cover, your mouth will water as you explore the pages of this downloadable pdf which includes recipes for the best chocolate treats from Tara Teaspoon.
What does it include?
A one-stop-shop of my favorite chocolate chip recipes, decadent chocolate desserts and chocolate cookie recipes including my favorite whoopie pies.
This 29-page book includes the entire brownie section, that you can buy separately – but you get it all here.
Keep a printout in the kitchen and earmark your favorites.