These little button cookies are like mini bites of gingerbread bedazzled with jewels. The crystal sugar gives them a sweet little crunch.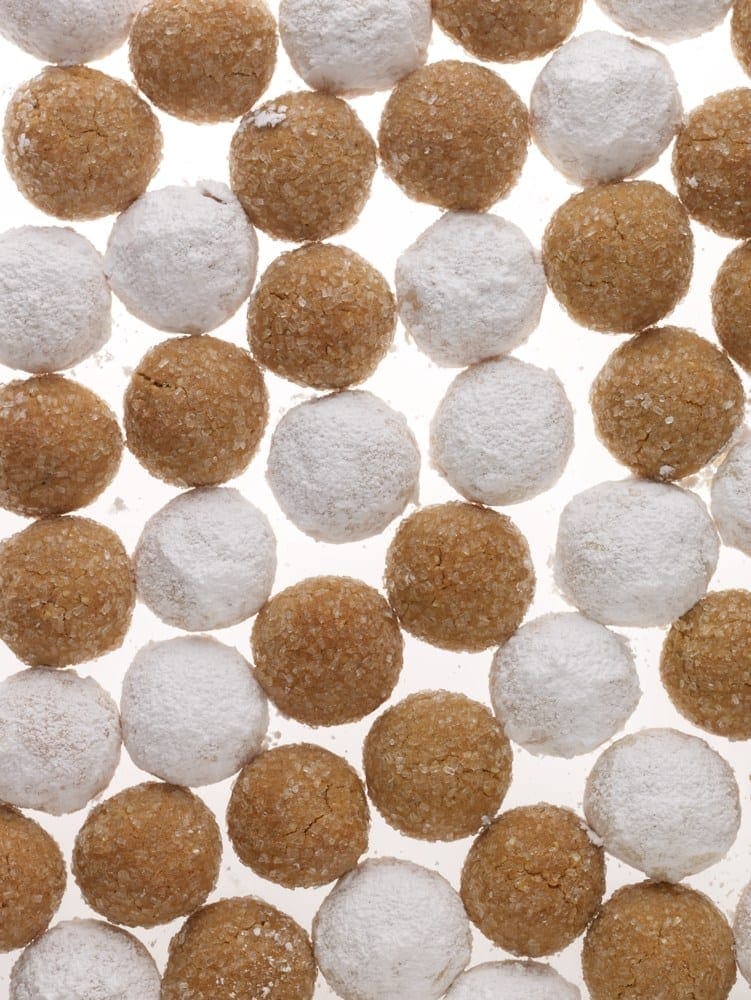 Tiny ginger cookies like these are perfect for gifting in a little bag. If you don't eat them all before they get out the door, that is. Happy Holidays!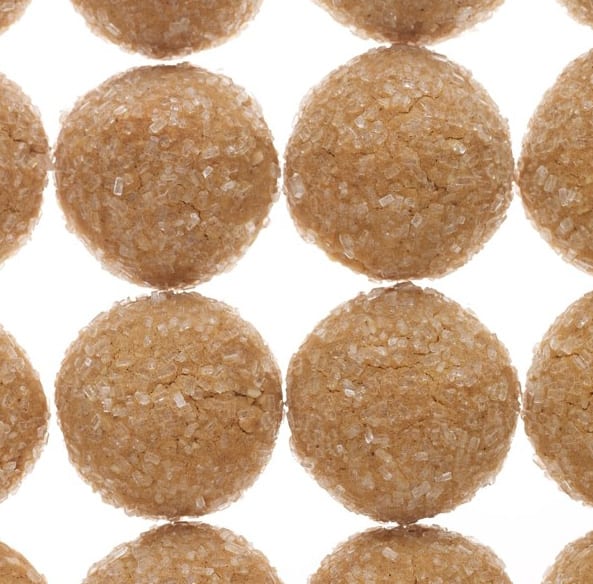 The holidays wouldn't be complete without these melt-in-your-mouth bites.
Ingredients
1 cup unsalted butter, softened
½ cup light brown sugar
2 tbsp molasses
1 tsp vanilla extract
¼ tsp salt
2 cups all-purpose flour
1½ cups lightly toasted blanched almonds, finely ground
1 tbsp cornstarch
1 tsp cinnamon
2 tsp ground ginger
¼ tsp allspice
Large crystal sugar
Instructions
In a bowl, beat together butter and sugar until smooth, scraping inside of bowl. Beat in molasses, vanilla and salt, then stir in flour, almonds, cornstarch, cinnamon, ginger and allspice. Wrap and chill dough for 1 hr.
Heat oven to 350°F. Roll dough into 1-inch balls, roll in crystal sugar and place on baking sheets. Bake until bottoms are lightly browned, about 8 min. Cool on pans 3 min. Transfer to wire racks and cool completely. Store airtight up to 5 days.
https://tarateaspoon.com/ginger-spice-button-cookies/
Photography Jose Picayo
Recipe by Tara Bench
Food Stylist: Sarah Neumeier
Recipe originally published in Ladies' Home Journal Dec 09