Homemade pancakes are so easy made from simple pantry ingredients. You've got it all, now make some breakfast!
Hot cakes, pancakes, flap jacks, griddle cakes; whatever you call them, they're fantastic for breakfast (and sometimes even dinner!).
To make these delicious circles of goodness, there's absolutely no reason to buy a mix. It's true. Pancakes are made with just a few simple ingredients, of which you most likely have in your cupboards.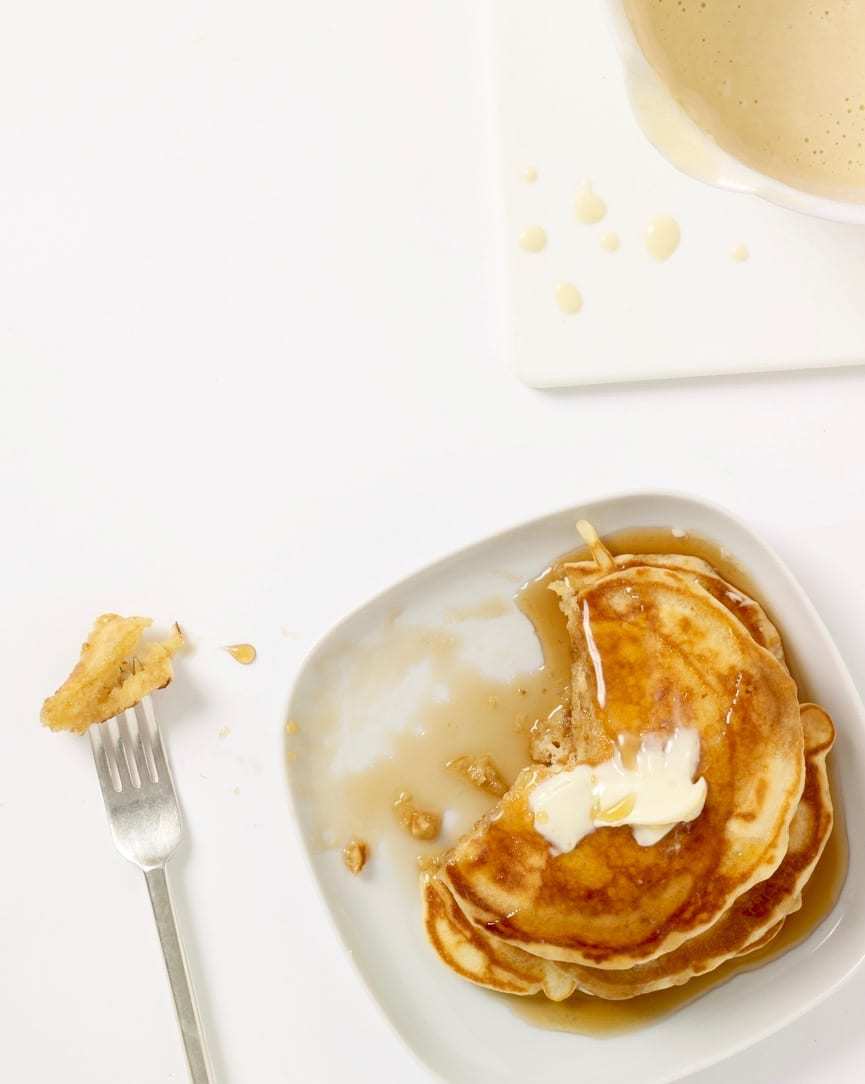 The dry ingredients you've got. A little flour, sugar, baking powder for leavening and salt for flavor. These get a quick whisk together before the wet ingredients go in. It's a typical recipe where the dry ingredients and the wet, or liquid, ingredients get mixed separately, and then just barely stirred together. This prevents the gluten in the flour from developing too much, so your pancakes are tender and fluffy.
Pancakes can be made with a few cheap ingredients from your pantry. Save your pennies and make this quick mix for your next breakfast!
The wet, or liquid ingredients stay simple as well.  Eggs, vegetable oil and milk. Feel free to use coconut oil in place of the vegetable. You'll get a lovely coconut essence for flavor in your hot cakes!
Don't stop with simple flapjacks. Who doesn't love some blueberries or chocolate chip mixed in? Have breakfast, and have fun!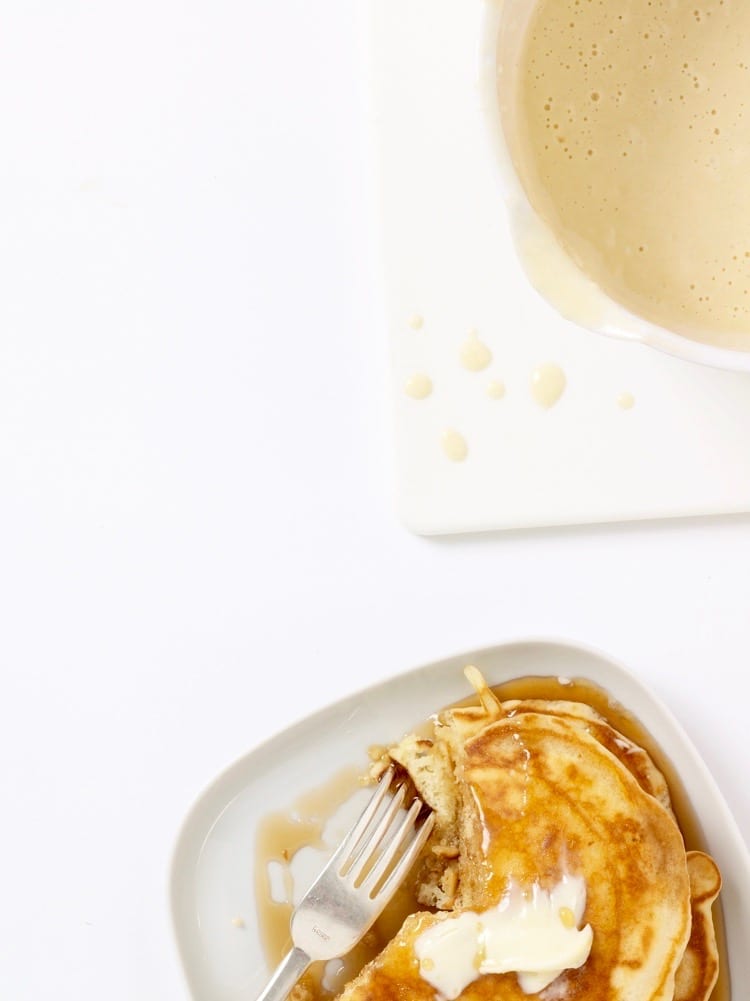 Cook your pancakes the right way. I like a nonstick skillet or griddle. But a nice seasoned cast iron pan works divinely as well.
How cool is this electric griddle with a warming drawer? Keep the pancakes warm until the crowd makes it to the table.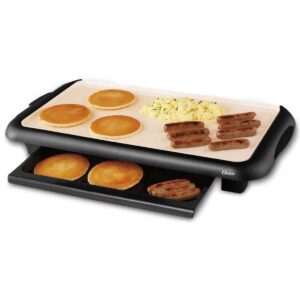 For the stove top version I love a square skillet. It fits four little hotcakes just perfectly all at once. T-fal has a great non-stick surface so your breakfast won't stick!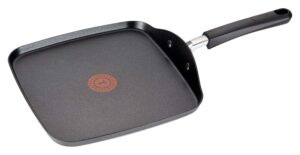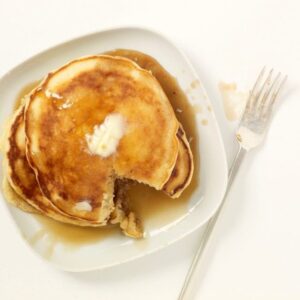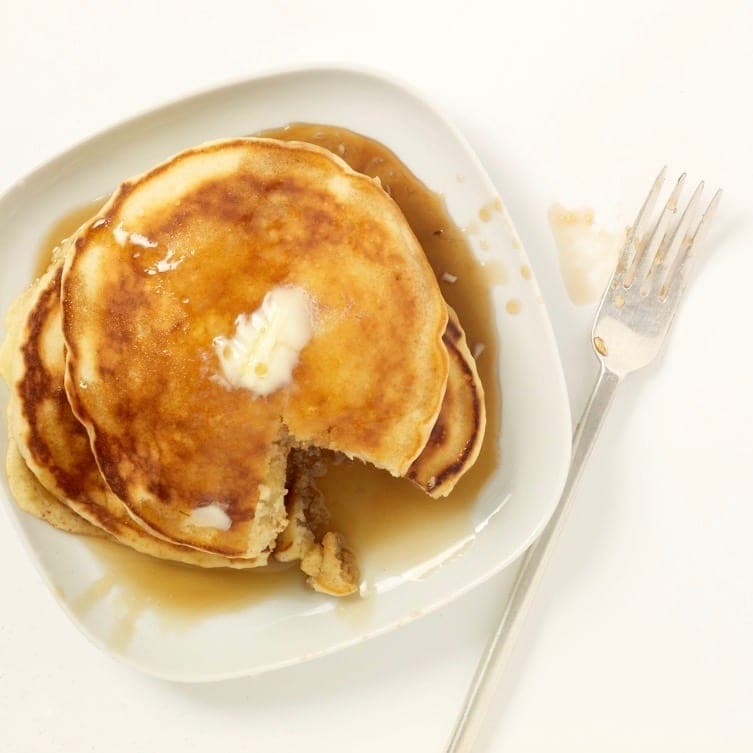 Pancakes From Pantry Ingredients
An easy budget-friendly version of your favorite convenience food in minutes!
Ingredients
1¾

cups

flour

2

tbsp

sugar

1

tbsp

baking powder

½

tsp

salt

2

eggs

3

tbsp

vegetable oil

1½

cups

milk
Instructions
Stir together flour, sugar baking powder and salt

In another bowl, whisk eggs, vegetable oil and milk together. Add liquid to dry mixture and whisk. Don't overmix; batter should be lumpy.

Cook on a hot skillet.

This post may include affiliate links. For more information please see my disclosure agreement.
Recipe by Tara Bench. Photographs by Alexandra Rowley. Prop Styling by Jen Everett. Originally published 11/09 Ladies' Home Journal.