World's Best Bran Muffins is not a title to be taken lightly. Once you taste these, you'll call them by no other name! You will want to eat them for breakfast, lunch and dinner!
---
These tasty little baked goods are inspired by a childhood favorite. We would often have them with dinner, and leftovers would be our breakfast the next day. Seems strange, I know, to have muffins for dinner, but as kids it was the best thing ever. Still is. Try it.
Another muffin I love at dinner is this Caper-Herb Corn Muffin.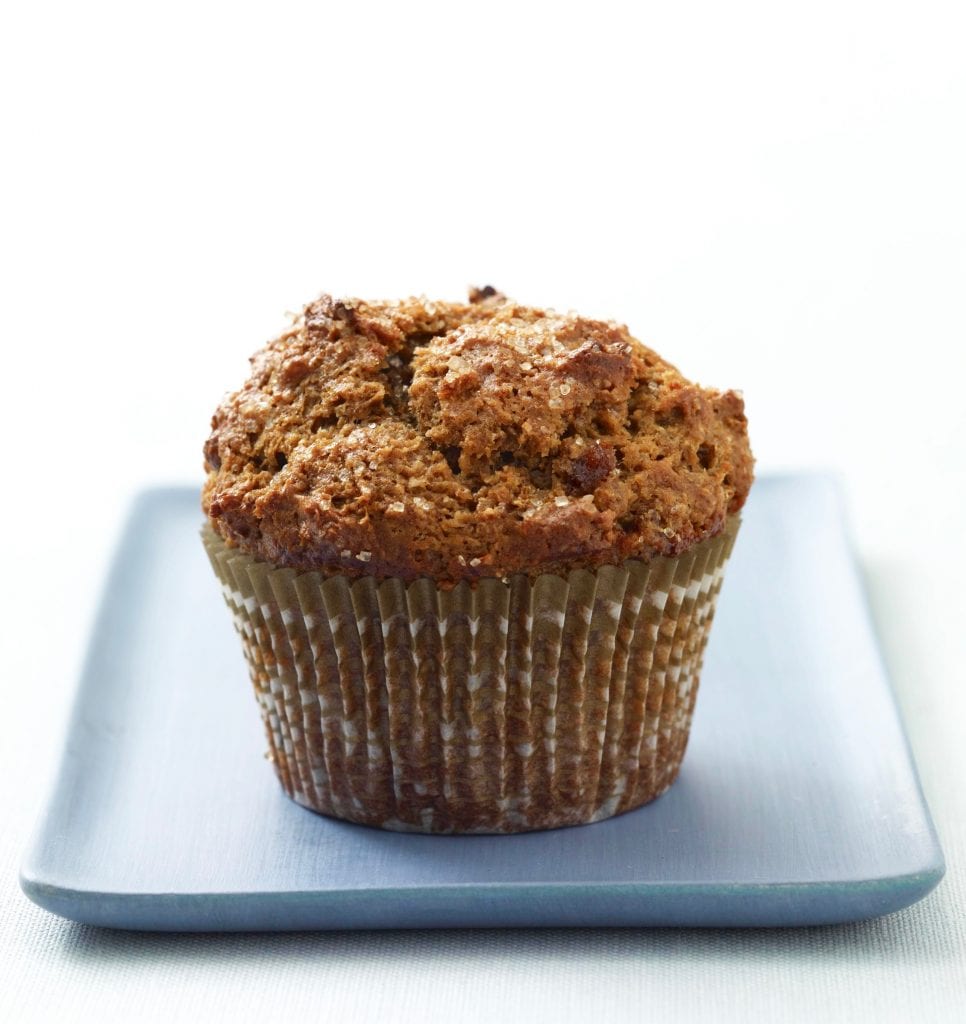 Jump to:
The best muffin pans
Muffins are quick-breads, so the recipe is really easy for kids to put together and bake. This was one of our dinner duties as kids, making muffins. Instead of plain bread and butter with dinner, it was something slightly sweet on the side of our main dish.

I like using a heavier gauge muffin tin, rather than a standard pan. I find it bakes my muffins more evenly. This gold version from Calphalon is great.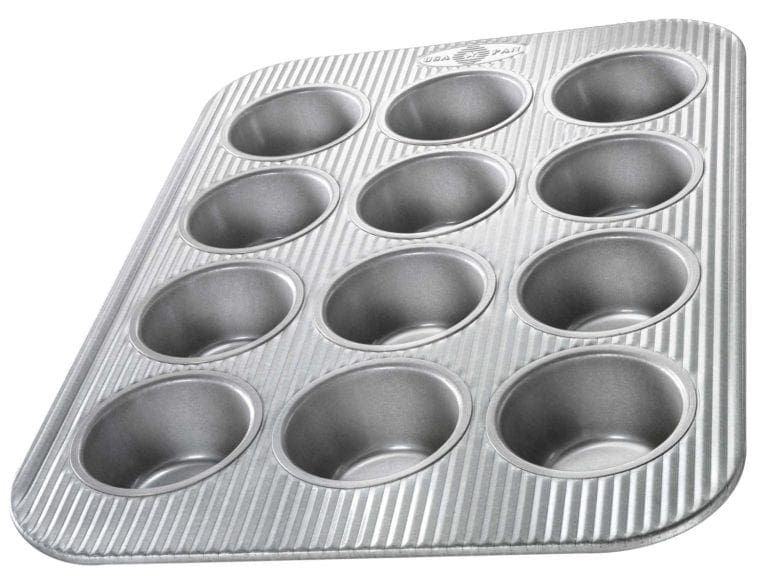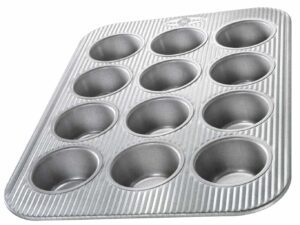 If you typically don't use muffin papers, a good non-stick muffin pan like this one from USA Pan is a necessity. You still have to grease the cups, but it just takes a little cooking spray and your muffins pop right out with a little nudge.
How to make the best bran muffins:
For most people bran muffins are a boring breakfast food. Something slightly bland that goes down in the name of fiber.
In my recipe I kept the fiber. Kept the signature bran. Added some whole wheat flour, extra brown sugar, sweet raisins and poof! The World's Best Bran Muffins are ten times better than any muffin you've ever had.
One secret tip is to grind the raisins (currents or dried cherries if you want to sub) in the food processor with some of the All-Bran cereal. These small bits of dried fruit add sweetness, flavor and actually absorb a bit of the liquid to help the muffins stay moist and tasty, like cake. I love cake. But, not to get side-tracked…
The World's Best Bran Muffin recipe is delicious anytime of day!
You can definitely call this a healthy breakfast. With 3 grams of fiber in each muffin, and low-fat yogurt mixed in (adds a little protein), you're not doing so bad.
If you take my advice to heart, they really do make an amazing addition to dinner, lunch, or as a snack. It's an all-day thing for me.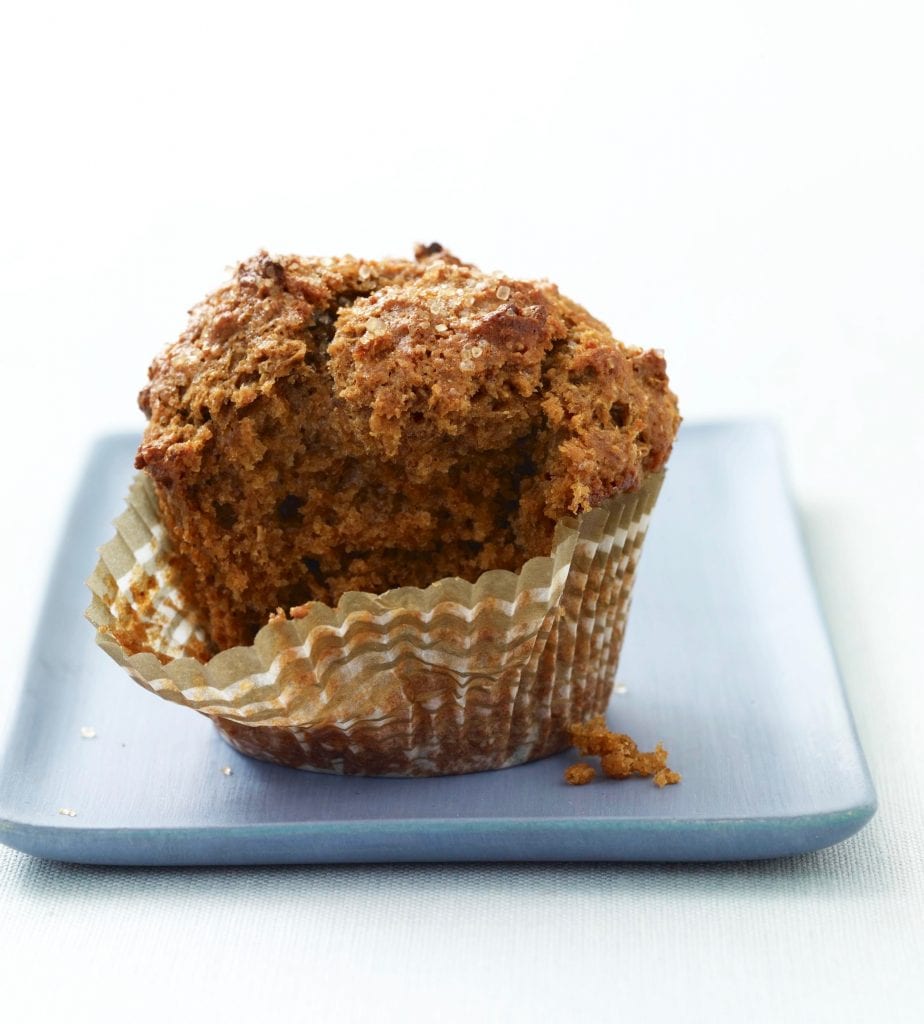 Oh who wouldn't want to put a little butter and honey on that gem? Best bran muffins for the win! Let me know how you like these, and how brunch month goes for you!
---
Try these other quick bread and muffin recipes too:
Whole Wheat Walnut Pumpkin Bread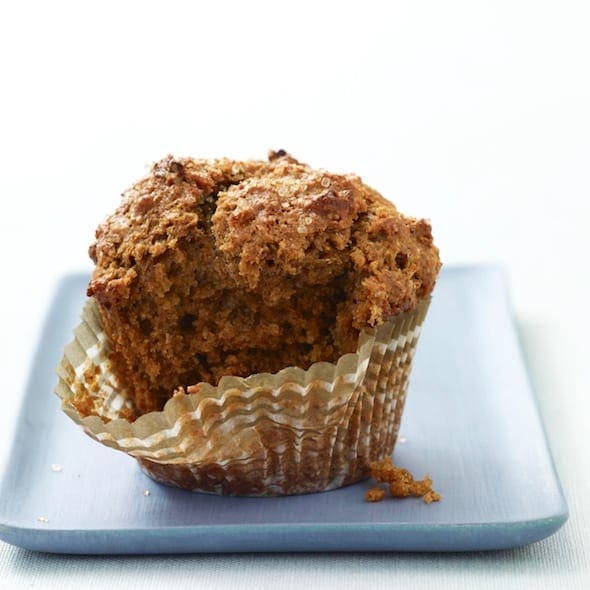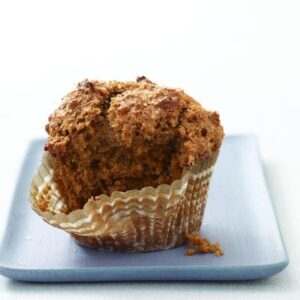 World's Best Bran Muffin
World's Best Bran Muffins is not a title to be taken lightly. Once you taste these, you'll call them by no other name! You will want to eat them for breakfast, lunch and dinner!
Ingredients
2¼

cups

All-Bran cereal

½

cup

raisins,

dried currants or dried cherries

1

cup

all-purpose flour

¾

cup

whole-wheat flour

½

cup

packed light brown sugar

2

teaspoon

baking soda

½

teaspoon

salt

6

tablespoon

unsalted butter

melted

2

large eggs

1¾

cups

low-fat plain yogurt

¼

cup

unsulfured molasses

2

teaspoon

vanilla extract

Raw sugar crystals

optional
Instructions
Heat oven to 400°F. In a food processor, finely grind half the cereal. Add raisins (or the other dried fruit you are using) and blend until finely chopped. Transfer mixture to a bowl with remaining cereal, flour, whole-wheat flour, sugar, baking soda and salt; set aside.

Combine butter, eggs, yogurt, molasses and vanilla. Stir together wet and dry ingredients until just combined. Do not over mix.

Line muffin tin with baking cups; fill each just more than halfway. Sprinkle generously with sugar crystals, if desired. Bake until muffins spring back when touched, 15 to 18 min. Remove from the tin and allow to cool slightly.

You can store remaining batter in an airtight container in the refrigerator for up to 2 weeks.
Notes
Bran muffins are good for your heart, but too often they taste like cardboard. The challenge – to create a moist, delicious, satisfying bran muffin that still packs a healthy 3 grams of fiber. You will love what I came up with.
Nutrition
Calories:
170
kcal
Carbohydrates:
28
g
Protein:
5
g
Fat:
5
g
Saturated Fat:
2
g
Cholesterol:
29
mg
Sodium:
245
mg
Potassium:
221
mg
Fiber:
3
g
Sugar:
11
g
Vitamin A:
295
IU
Vitamin C:
1.7
mg
Calcium:
78
mg
Iron:
2.3
mg
Newest recipes from Tara Teaspoon!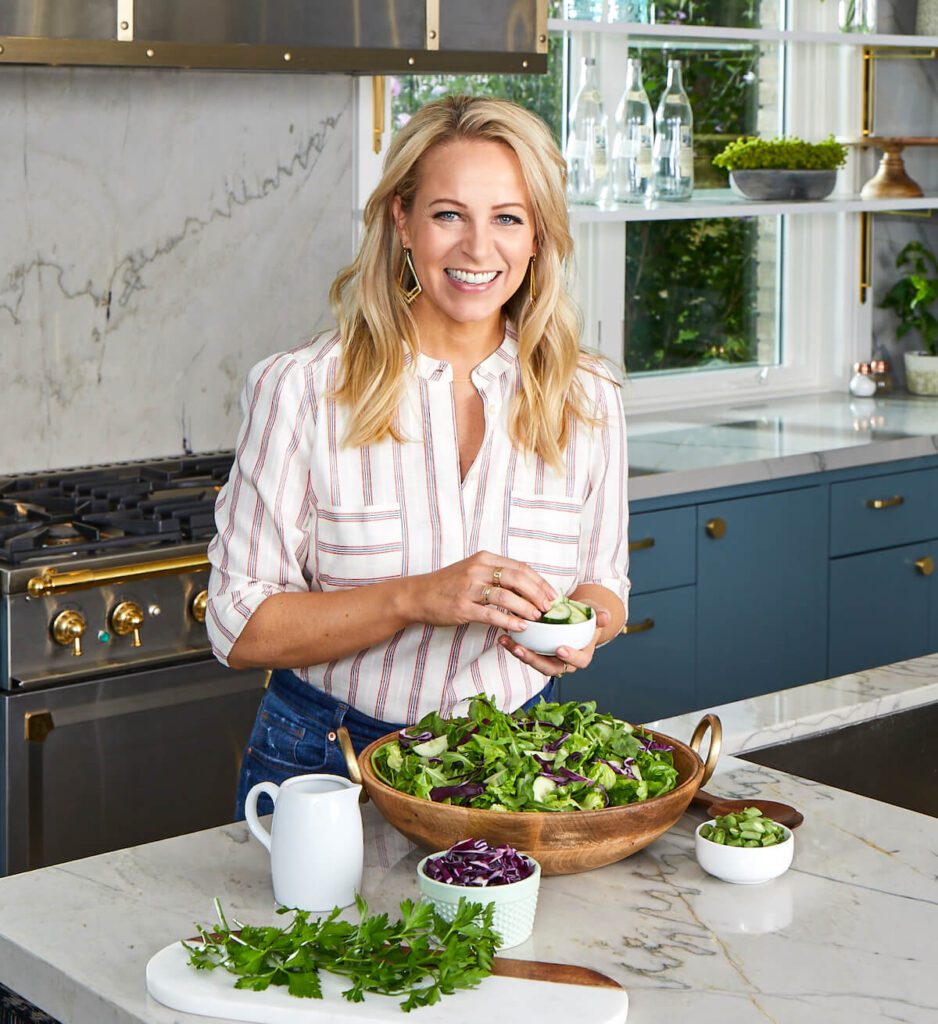 About Tara Teaspoon
I've been in the food publishing business for over 20 years, creating recipes & food-styling for magazines, books, television & advertising. Order my new cookbook & stick around for amazing things to eat.
Recipe Tara Bench. Photographer Rita Maas. Prop Stylist Tiziana Agnello. Food Stylist Anne Disrude. Originally published in LHJ 03/09