---
Classic ribs, a summertime staple. You think ribs take all day and lots of tending. Not these! Tenderize these lip-smacking ribs in the oven, then grill them to perfection.
---
Ribs with just three ingredients? You got it! Honestly you have never made such delicious, simple, classic ribs until you've made these. The secret: I start them in the oven and finish them on the grill.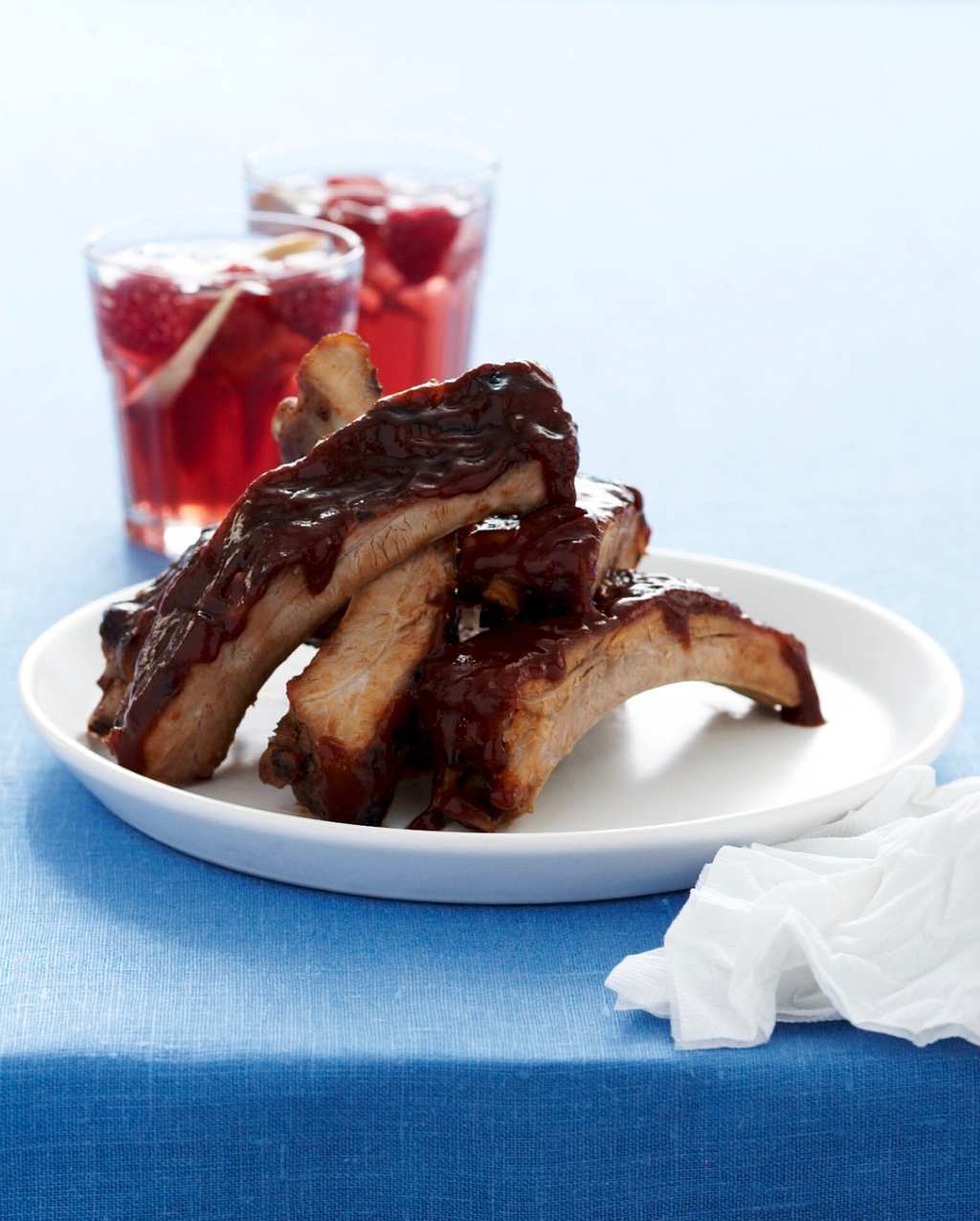 All you need are a few racks of baby back ribs (a few because oh my these go fast!), some kosher salt (I like the mild flavor for meats) and good ol' BBQ sauce (your choice here, your favorite bottle or homemade).
Ohh you're afraid they won't have the smoky flavor from the grill? Ah but they do. The last few minutes of the process they lavish in the char and smoke of the grill. In fact, it's that little blast of smoke that you taste right as they hit your mouth. They are also more tender than if you slaved for hours tending them on the grill.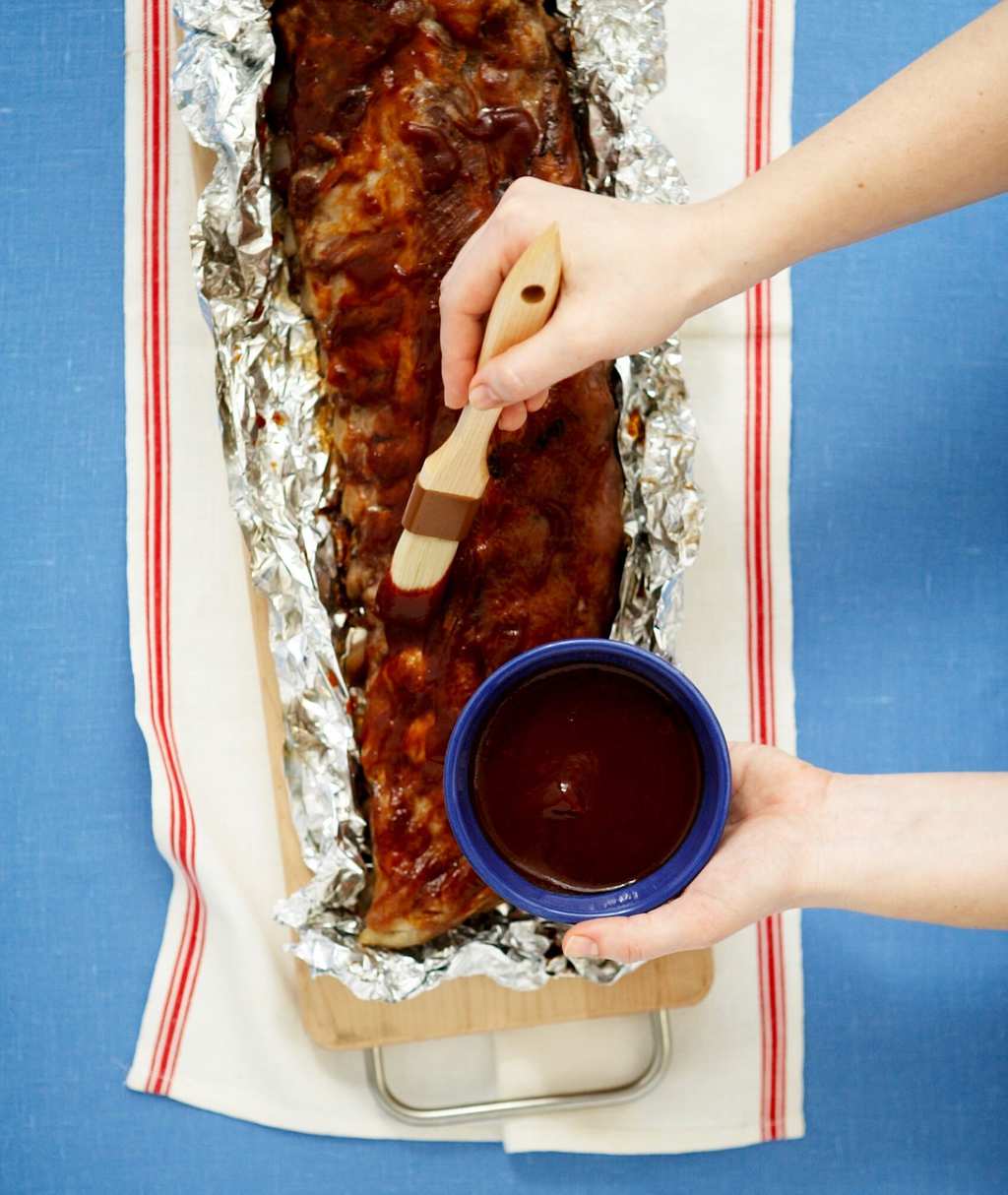 I simply wrap my salted ribs in foil packets, place them on a baking sheet (if you are making a lot you can even stack the packets on top of each other. Just give them a little longer in the oven). Cook those babies for about an hour and a half and they'll be as tender as ever. Brush them with BBQ sauce (they will absorb some of the tangy flavor right out of the oven) then blast them on the grill.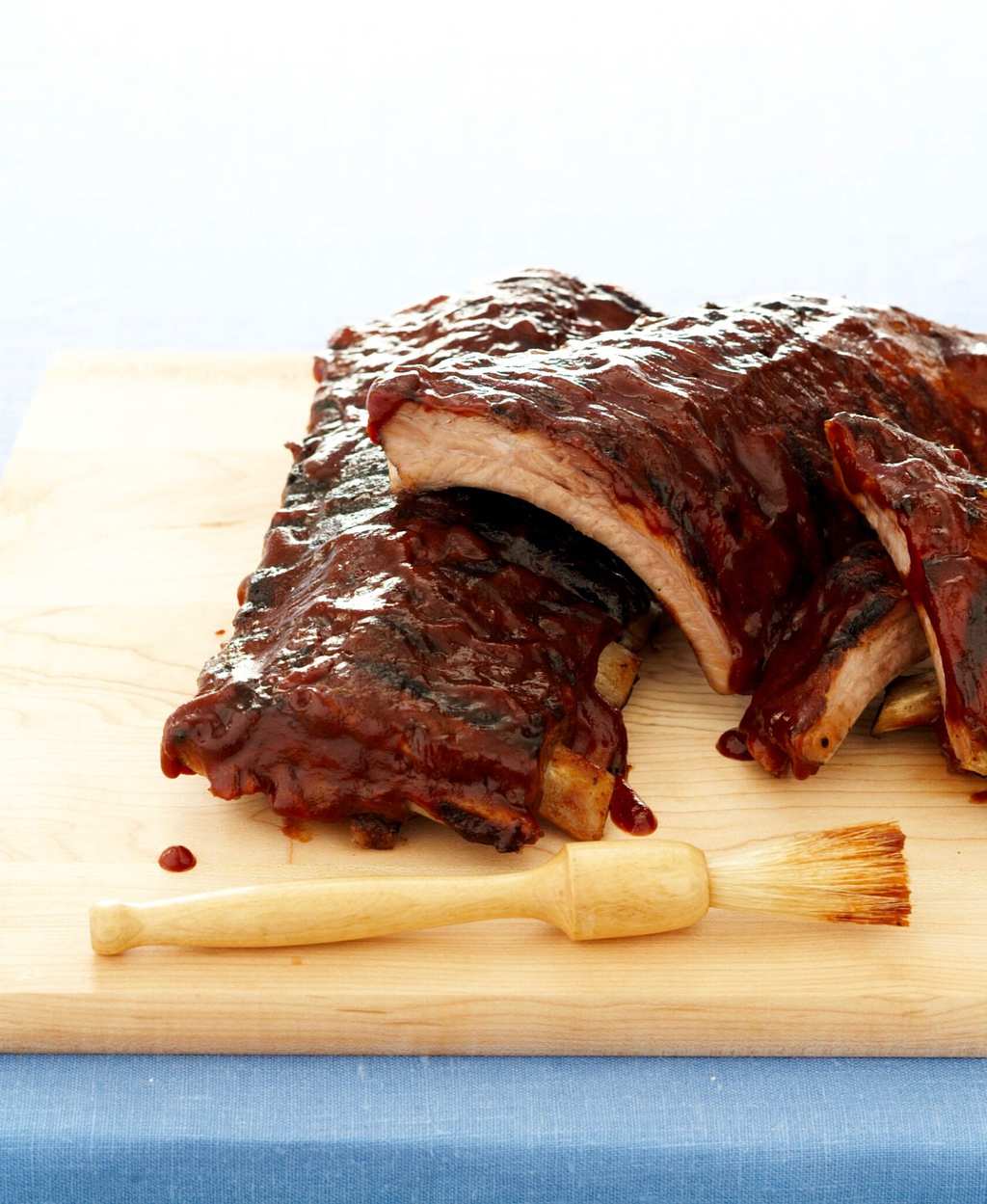 I only do a light brushing of BBQ sauce when they come out of the oven. More would cause burning on the grill, but a little helps the outsides to caramelize a bit. Once these classic ribs are off the grill, really soak them with sauce and pull out the napkins!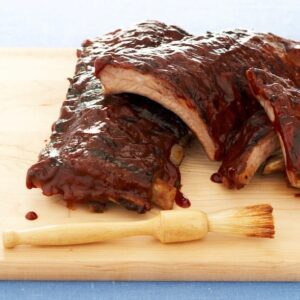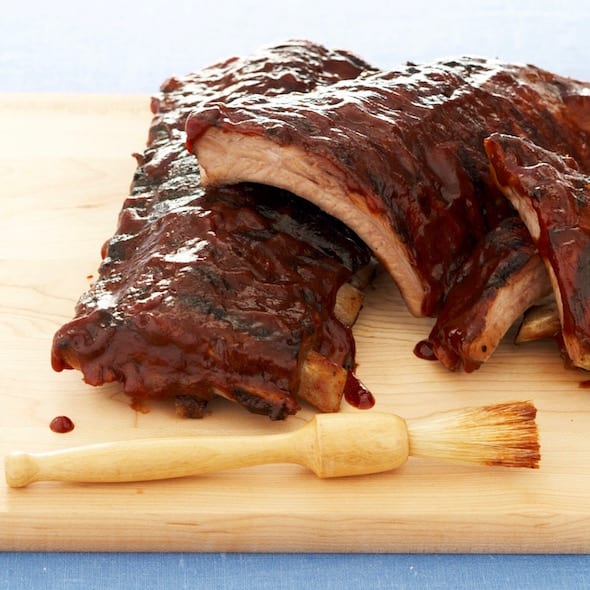 Quick and Easy Classic Ribs
Three ingredients, a little time, and the result is a perfectly cooked and delicious rack of ribs!
Ingredients
2

racks

(about 5 lbs total) baby back ribs

2

teaspoon

kosher salt

1

cup

barbecue sauce
Instructions
Heat oven to 400ºF and place rack in lower third.

Place each rack of ribs on a sheet of heavy-duty (or double layer) foil large enough to wrap around ribs. Sprinkle with salt and wrap in foil, making an air tight seal. Transfer to a rimmed baking sheet and roast 1 hr 30 min.

Heat grill to medium high. Lightly brush ribs with some barbecue sauce, remove foil and grill, turning once, until grill-marked and golden brown, 8 to 10 min. Generously brush with remaining sauce, slice and serve.
Notes
You can bake several racks at a time and be prepared for a crowd.
Nutrition
Calories:
870
kcal
Fat:
66.5
g
More great grilling recipes
Find more delicious BBQ recipes, including authentic regional BBQ dishes you can slow cook on your backyard grill, at tarateaspoon.com/bbq.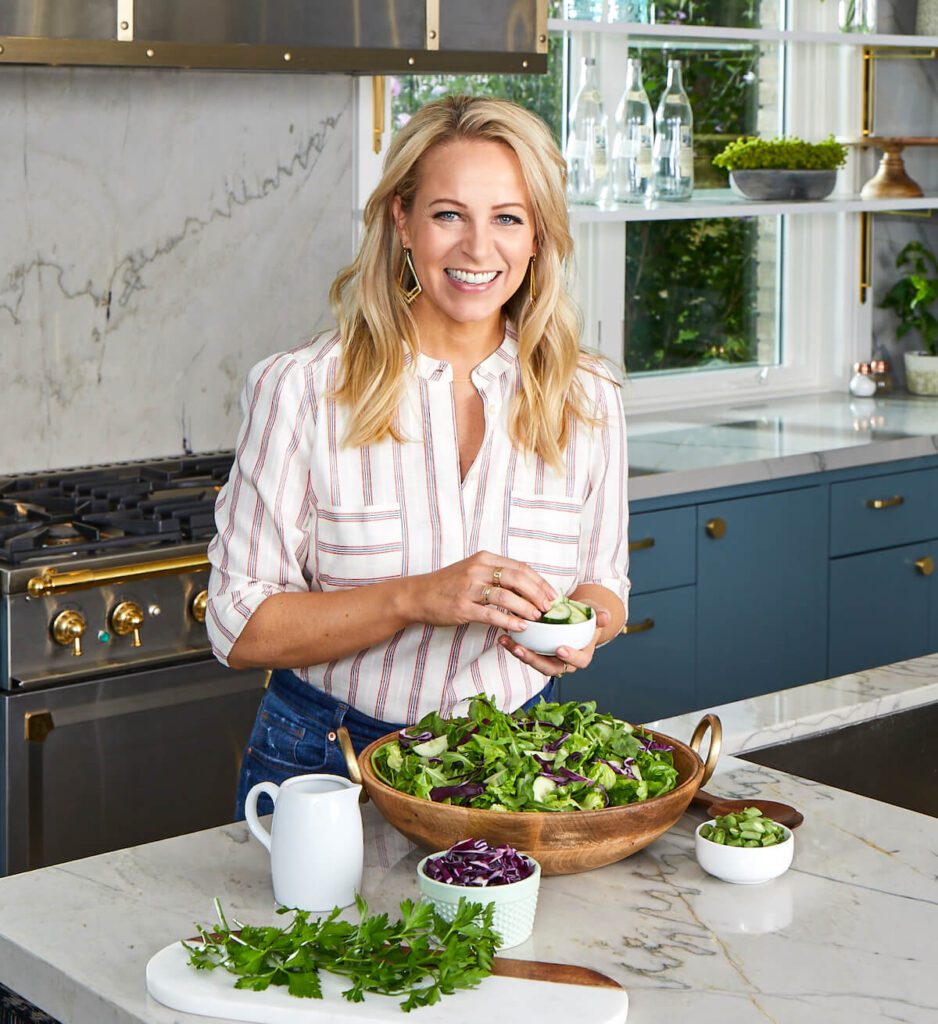 About Tara Teaspoon
I've been in the food publishing business for over 20 years, creating recipes & food-styling for magazines, books, television & advertising. Order my new cookbook & stick around for amazing things to eat.
Recipe and food styling by Tara Teaspoon. Photograph by Iain Bagwell. LHJJuly 2008