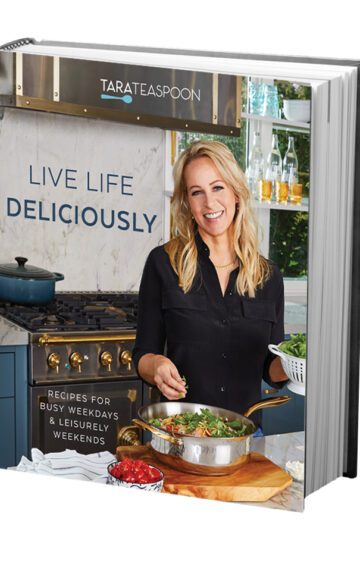 Order Now
32.99
Publisher:

Shadow Mountain

Available in:

Hardcover

ISBN:

1629727857

Published:

October 6, 2020
Order Here
What I love about this collection of recipes is that I truly believe delicious food brings people together, and these recipes are made to bring joy and amazing taste to your dinner table. There's a little something for everyone! Anyone ages 10 to 80, who likes to eat, share food, gather around a table, and try new things, will find something they love on these pages.
The recipes
There are tasty recipes from healthy to indulgent, easy and quick, to a little more in-depth. The pages include everyday-simple dinner recipes to a slow-cooked roast for a weekend meal.
Each recipe includes a description of flavor and technique and personal stories about where it came from. And you'll find a gorgeous photo for every recipe because as a food stylist and food editor I know we eat with our eyes first!
Standouts
You'll find cookies for lunch boxes, pancakes for breakfast and amazing snack boards, dips, salads to please a crowd, plus my favorite impressive desserts. You won't want to miss the recipe for my THREE-FOOT party sub! I'll tell you the tricks for making it.
Inspiration
Each chapter is from my heart, inspired by my family heritage and my years of experience in magazine test kitchens. I've included an entire section on kitchen equipment, my favorite tools, and why they are so important. I made sure to write in tips, tricks and hints throughout the pages so you'll have complete success on each and every recipe.