---
Short cut chocolate filled rolls are one of the most delightful little treats there ever could be. Soft, yeasty dough baked around melted chocolate will make you swoon. Plus there's a simple trick to making them.
---
The bakery around the corner from my apartment (you may have heard of it, a little place called Levain...they sell quarter pound cookies to die for), has soft white rolls filled with raspberry jam, and dusted with confectioners' sugar.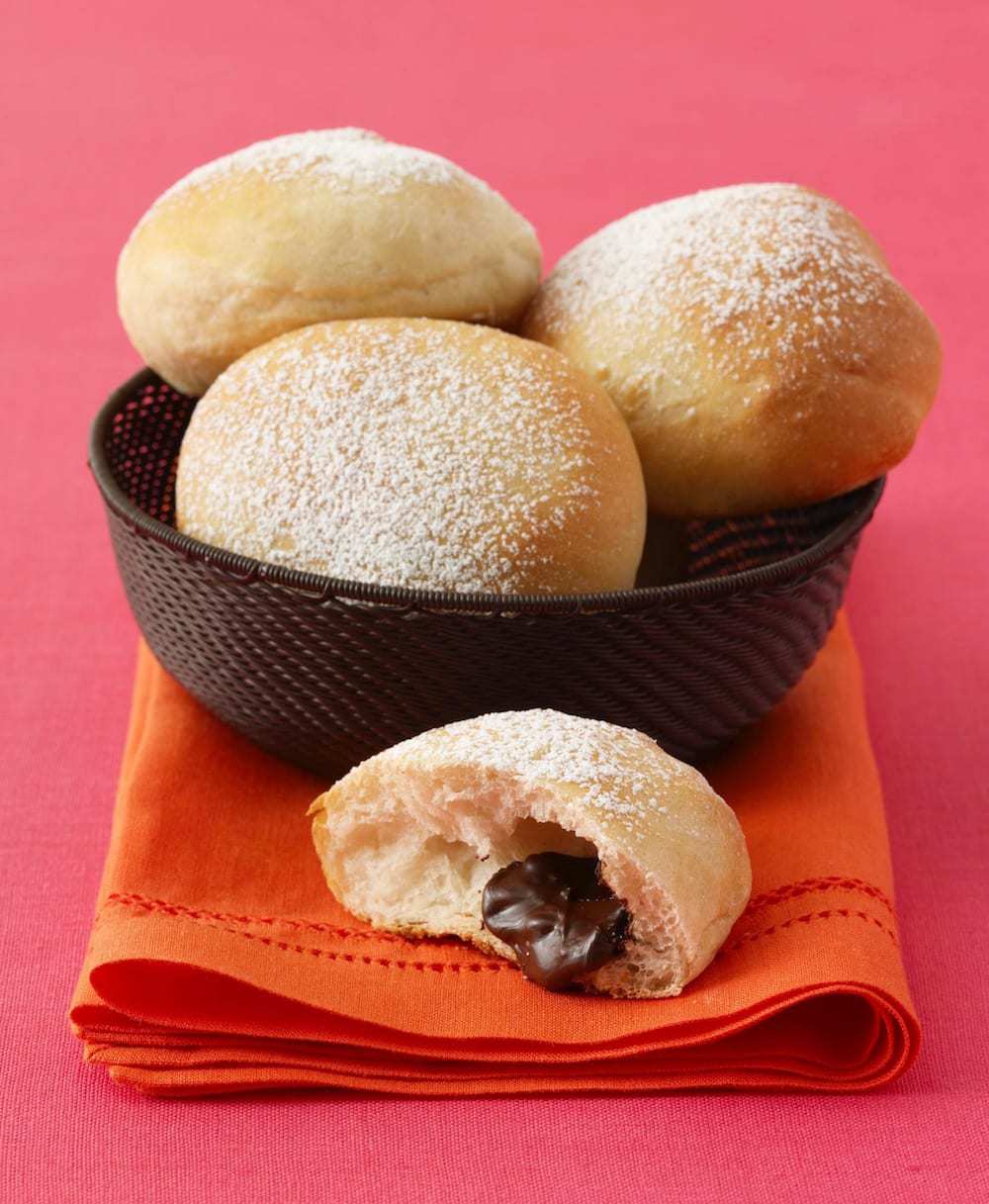 If I'm not indulging in one of their cookies, I always go for the white roll pasty. It's so tasty! They also have chocolate-filled brioche, but that brioche is sometimes a little rich, and I go for the light, airy white roll.
I made my own version with deep, dark chocolate. It's pretty heavenly. And guess what, if you really want to, you can add your own raspberry jam to each bite!
Secret Shortcut
My chocolate filled rolls have a secret short cut, that's not so secret anymore. Frozen bread dough! Yes, the generic loaves of bread dough you purchase in packs of three in the freezer section. It's the most genius ingredient!

I let it thaw, cut one loaf into small pieces, fill the pieces with chocolate, rise and bake. Most of that time is non-work time where you can be doing other lovely things. The rolls are fantastic for breakfast of course, but a great little snack as well. A really great after-school snack the kids with love.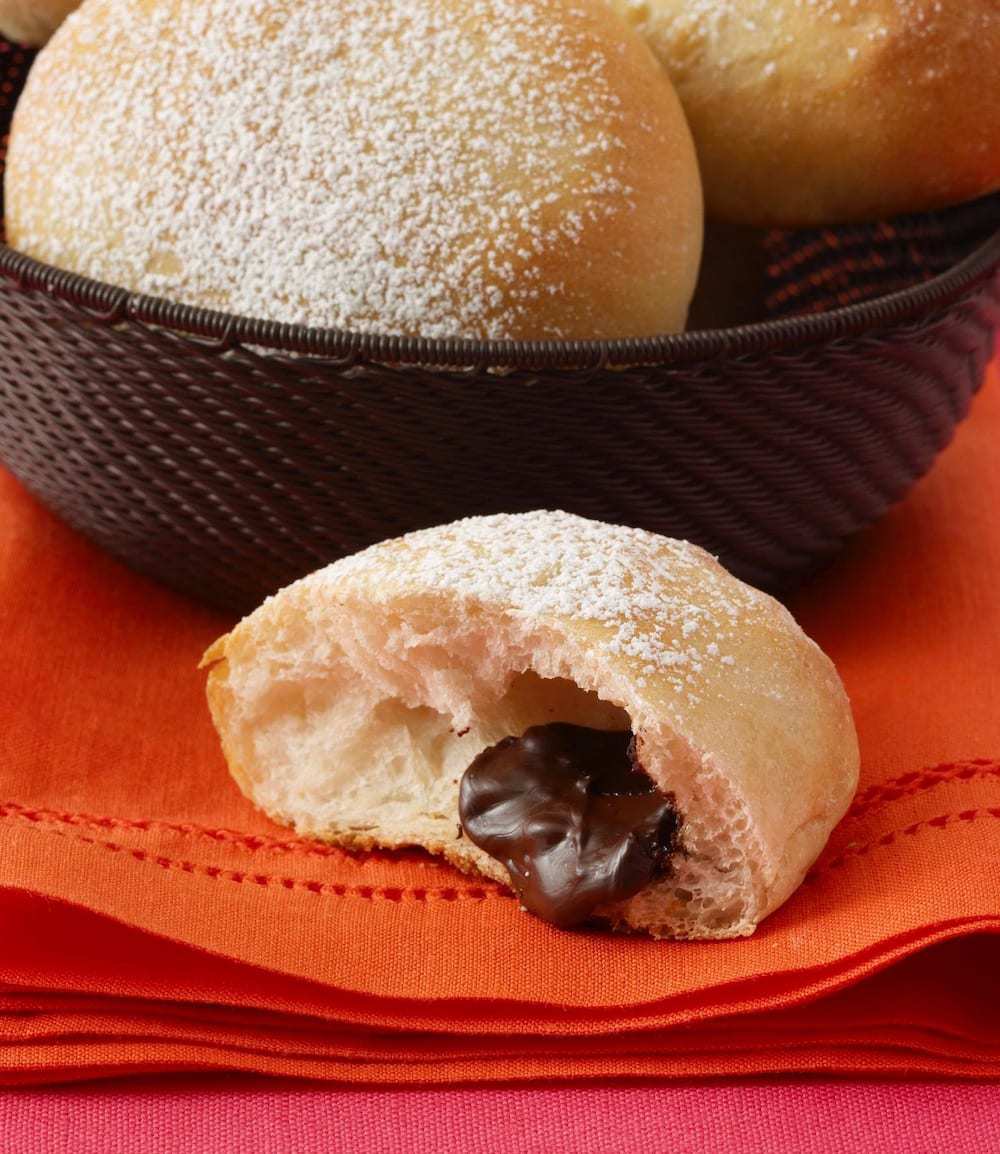 There are a few tricks to using the short cut frozen dough.
You want to make sure the dough is completely thawed before working with it. Frozen spots make it really hard to roll, form and work with.
Before baking it you'll want it to be fully risen. It takes a while because it starts out so cold (frozen, in fact LOL). But you'll know it's fully risen when it has doubled in size.
Chocolate Filling
Feel free to use semisweet or bittersweet chocolate inside. Of course you can use milk chocolate, but note that it won't have the melty texture the darker chocolates do, due to the milk solids. You may also be wondering if you can just use chocolate chips. Sure! I recommend a high quality brand like Ghiradelli. The other brands often have more stabilizers and extra ingredients that are best for cookie use!
Enjoy these luscious treats, and tell me what other amazing things you make with frozen bread dough!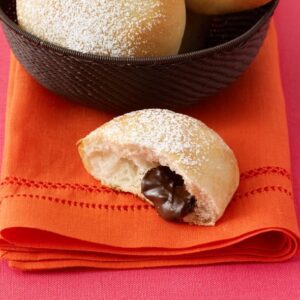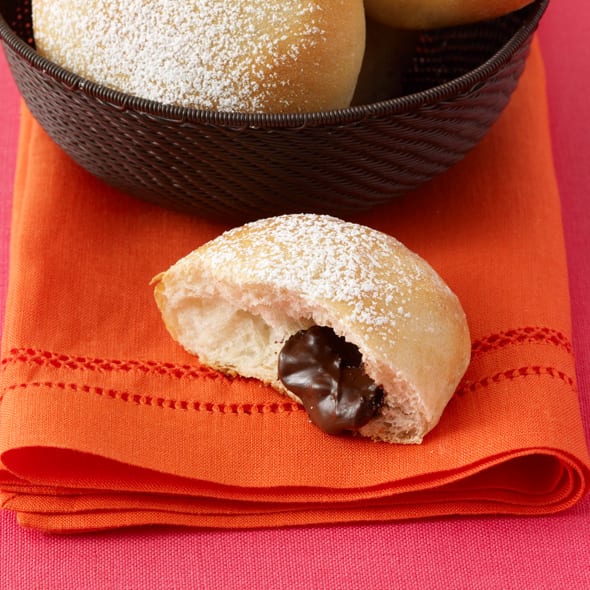 Chocolate-filled Rolls
Short cut chocolate filled rolls are one of the most delightful little treats there ever could be. Soft, yeasty dough baked around melted chocolate will make you swoon.
Ingredients
1

loaf

frozen bread dough

thawed

2½

oz

semisweet chocolate

cut into 10 pieces

Confectioners' sugar
Instructions
Cut dough into 10 pieces and press a piece of chocolate in the center of each. Pinch dough tightly around the chocolate and roll into a ball. Place on greased baking sheet, seam side down, loosely cover and let rise, about 1 hr.

Bake at 375°F until cooked through, 15 to 18 min. Dust rolls lightly with confectioners' sugar
Notes
Look for frozen dough (usually in 1-pound loaves) in the freezer section of your supermarket
Allow plenty of time for the dough to thaw. Even a few slightly frozen spots will make it difficult to shape.
If the dough becomes too tight to roll, cover it for 5 to 10 min to let it relax
You'll know the dough is ready to bake when it's twice its original size. Still not sure? Test it by gently poking it with your finger - if the dent remains, the dough is ready to bake.
Nutrition
Calories:
155
kcal
Carbohydrates:
24
g
Protein:
3
g
Fat:
4
g
Saturated Fat:
1
g
Sodium:
212
mg
Potassium:
40
mg
Fiber:
1
g
Sugar:
2
g
Calcium:
4
mg
Iron:
0.5
mg
More Delicious Breads
Delicious bread and quick-bread recipes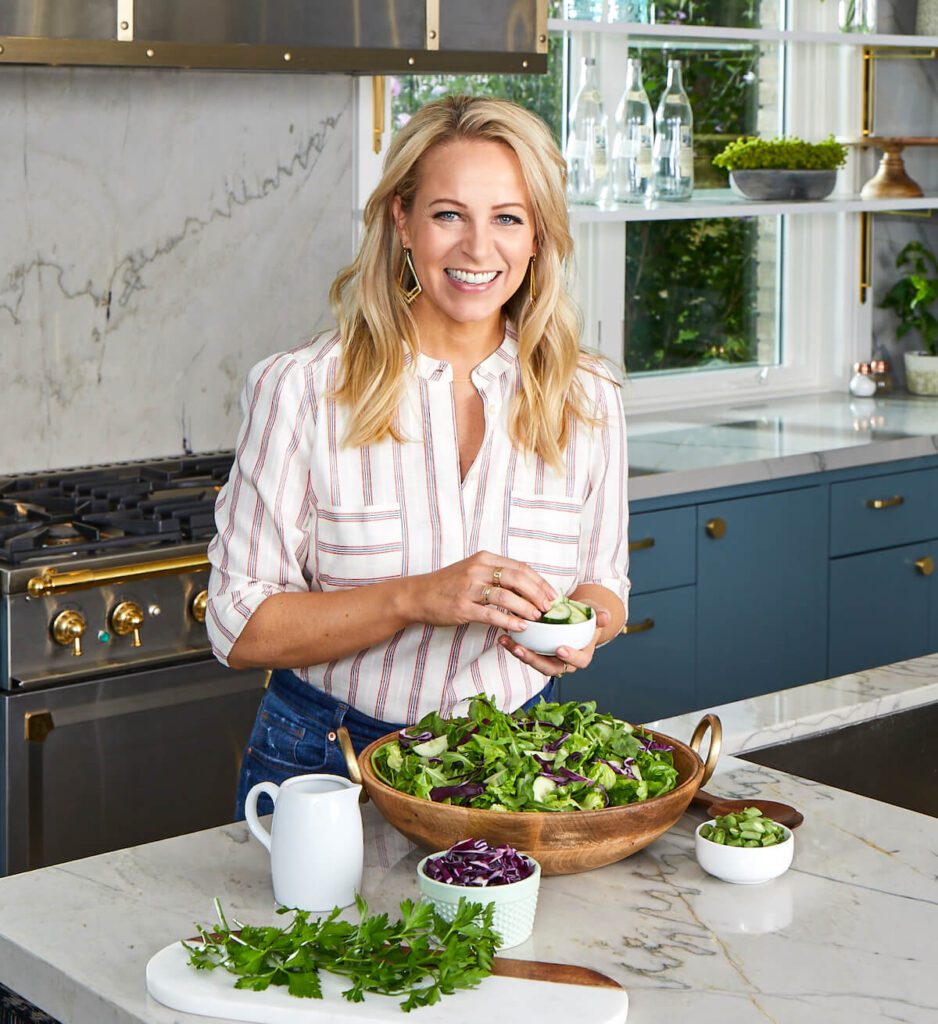 About Tara Teaspoon
I've been in the food publishing business for over 20 years, creating recipes & food-styling for magazines, books, television & advertising. Order my new cookbook & stick around for amazing things to eat.
Recipe Tara Teaspoon. Originally published in LHJ Feb 2010, Photography Paula Hible, Food styling Susan Vajaranant, Prop styling Kim Field.