---
Gingerbread caramel sauce tastes like all the wonderful spices of the holidays in molten sugar heaven. Use this as a dessert sauce, for ice cream or just as a dip for apples or cookies.
---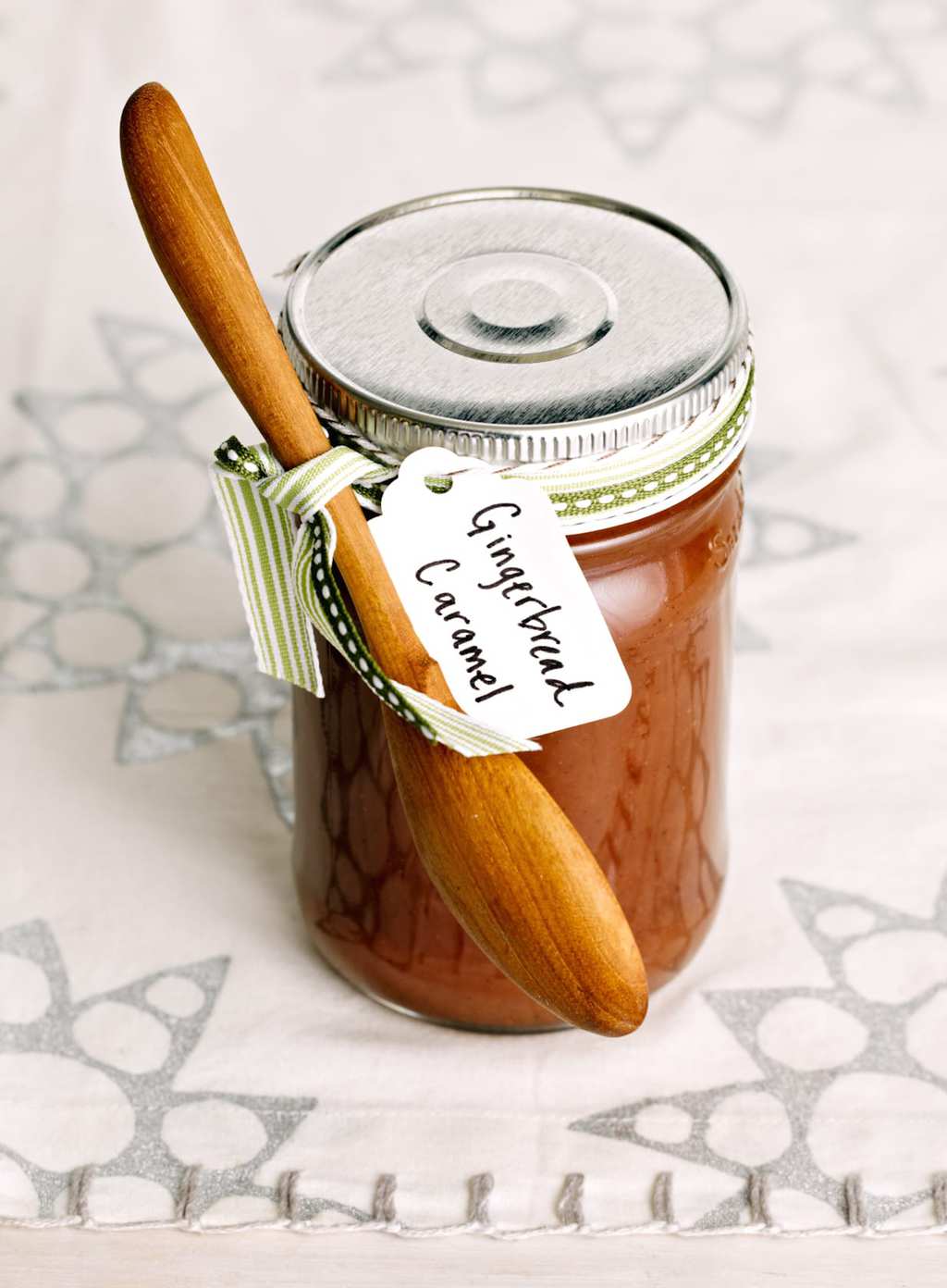 Gingerbread caramel sauce is in my top ten. Really! My list of favorite recipes changes all the time. I get in moods. But there's usually a few that linger in the top 5 or 10 for a while. Maybe years.
I love this recipe in the fall and winter because of the sweet and warming spices. It really does taste like molten gingerbread and the possibilities for devouring it are endless.

This delicious caramel sauce recipe was one I imagined years ago. When I created it for a magazine story a few Christmases back, I knew it would make it to the top ranks of my personal list.
I loved that I could mix the flavors of a rich, homemade caramel sauce with that genius combination of spices we use in gingerbread cookies, spice cake and all things holiday. Oh this is so good! (if I do say so myself)
What is gingerbread spice?
Traditional gingerbread typically has cinnamon, ginger, allspice, nutmeg and sometimes cloves. It's a heady spice mixture that is unmistakable when mixed into anything, like cookies, cake or caramel sauce! Gingerbread cake, or cookies have any combination of this spice list. In general you can't skip the cinnamon and ginger. The other spices are added in various amounts depending on the flavor desired. Some gingerbread is heavily spiced, while others are simple and lightly spiced.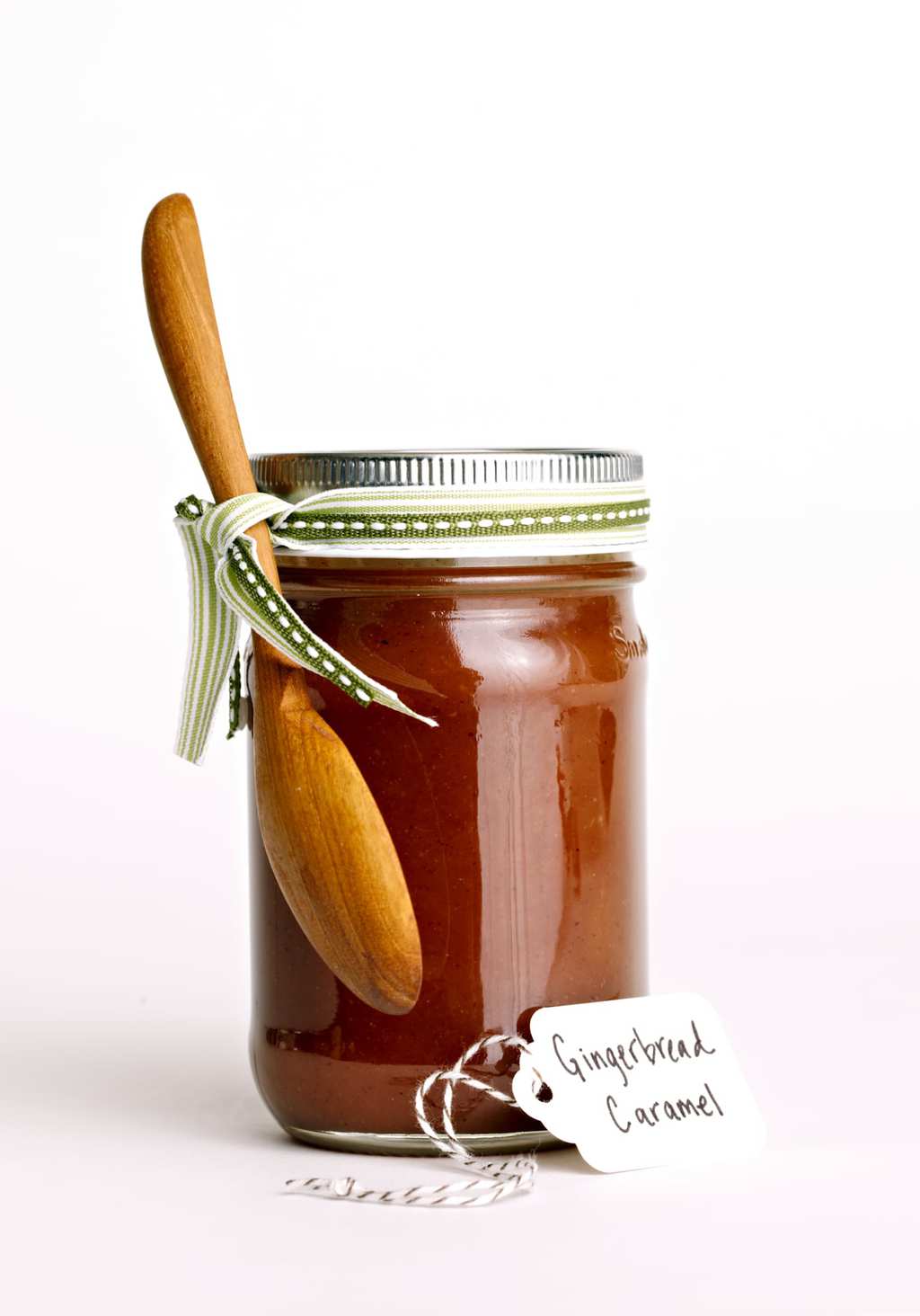 Gingerbread Caramel Sauce makes the best gift!
Last year I bought the cutest little mini jars online for just a few dollars, filled them with gingerbread caramel sauce, and gave them away to close friends.
Tie on a little wooden spoon if you are extra crafty and nice.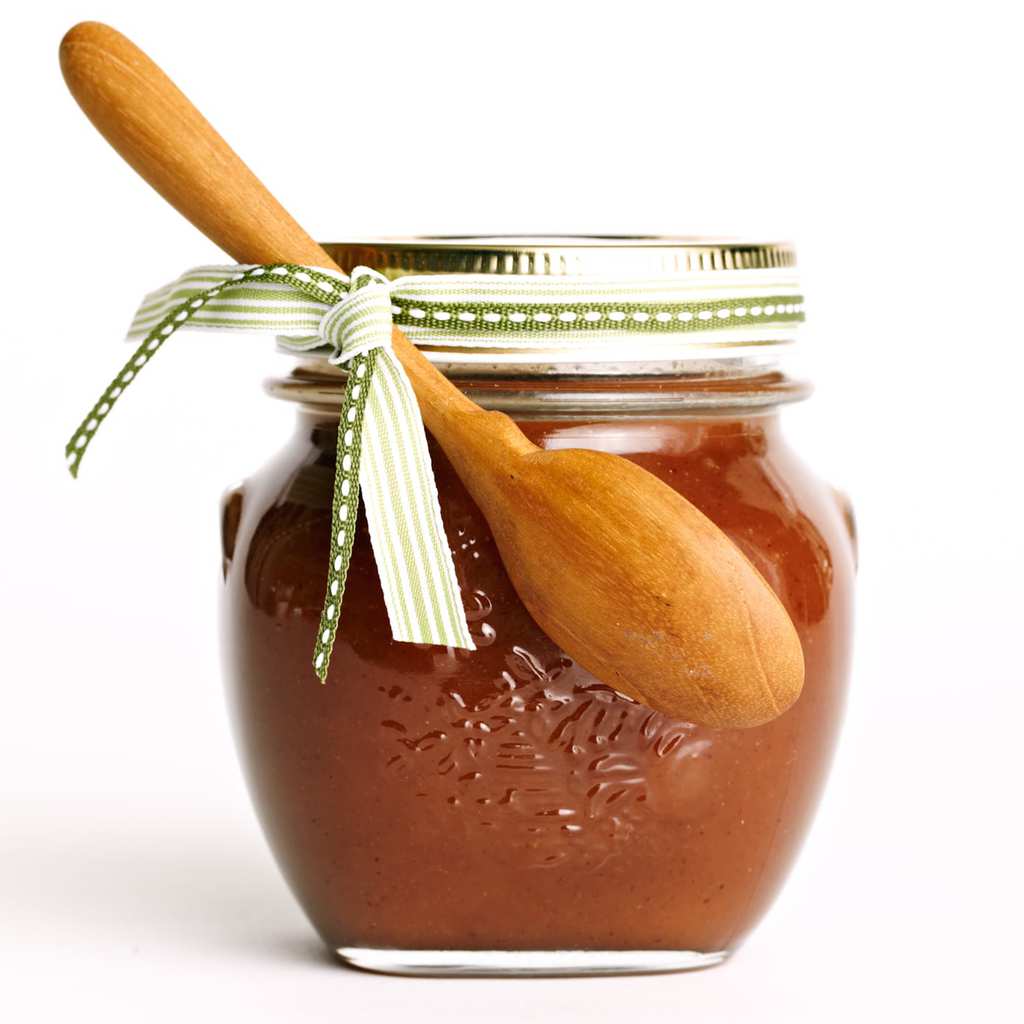 I handed a jar to my friend's daughter at church with instructions to give it to her mom. I whispered in her ear how I made it, and what it tasted like, describing gingerbread cookies and all the wonderful things. She was dazzled!
Her mother later told me that it was never given to her, but that Elsa claimed it as her own and could barely wait to get home and eat it. I have a feeling mom made her share just a little of it! Lesson learned, hand it directly to the receiver of the gift. It's too tempting to trust it to a middleman. Middle woman. Or middle girl.
With a little spice and a lot of sweet, this gingerbread caramel sauce is fall in a jar!
How to use Gingerbread Caramel Sauce:
If it lasts long enough, and you haven't drizzled it on everything in sight, or dipped every solid piece of food in it--this sauce makes the best gift. Tell people it's great as an ice cream sauce, and wonderful to dip apples in. I also love it drizzled on apple pie, apple dumplings, sandwiched between cookies, on cheesecake or right off the spoon!
The options are endless and I'd love to know how you use this delicious caramel sauce.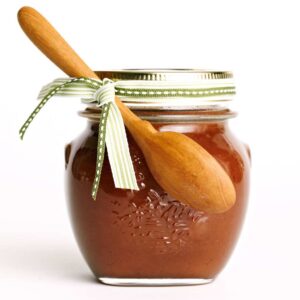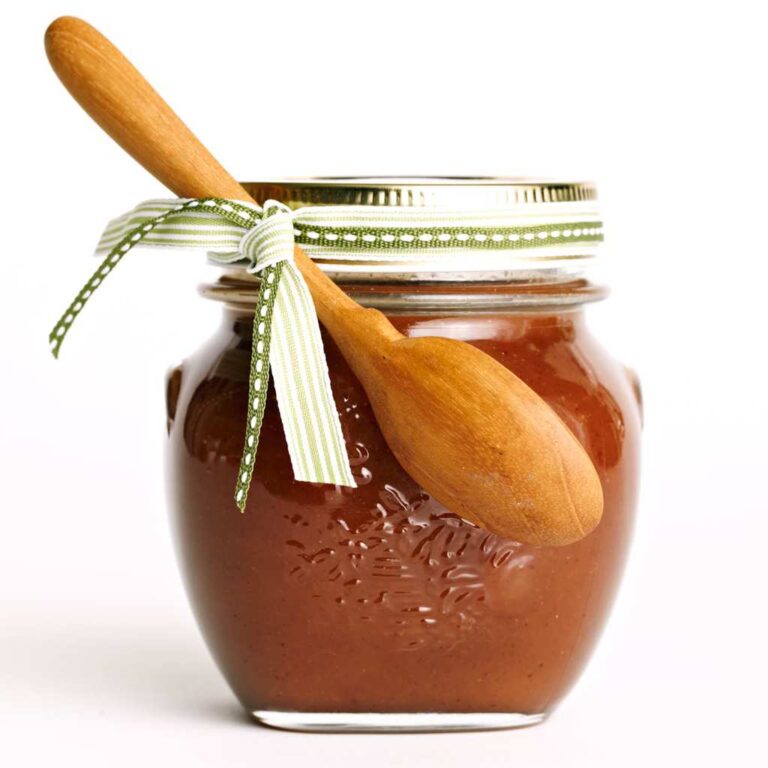 Gingerbread Caramel Sauce
Gingerbread caramel sauce tastes like all the wonderful spices of the holidays in molten sugar heaven. Use this as a dessert sauce, for ice cream or just as a dip for apples or cookies.
Ingredients
3

cups

sugar

¾

cup

water

1½

tablespoon

light corn syrup

1½

cups

heavy cream

3

tablespoon

butter

1½

teaspoon

ground cinnamon

1½

teaspoon

ginger

¼

teaspoon

ground cloves
Instructions
In a large saucepan combine sugar, water and light corn syrup. Bring to a boil, stirring, until the sugar is dissolved. Wash down crystals inside the pan with a wet pastry brush. Cook, without stirring, until an amber caramel forms, about 6 min. Remove from heat; stir in heavy cream and butter. Caramel will bubble.

Stir in cinnamon, ginger and cloves, pour into small glass jars; let cool. Refrigerate for up to 2 months.
Notes
Prep a few jars of this luscious caramel sauce, keep them in your fridge, and you've got a great hostess gift on hand (it makes an awesome present for teachers, too). Such an easy and elegant gift.
Nutrition
Serving:
0.33
cups
Calories:
1133
kcal
Carbohydrates:
182
g
Protein:
2
g
Fat:
47
g
Saturated Fat:
29
g
Cholesterol:
165
mg
Sodium:
136
mg
Potassium:
76
mg
Sugar:
178
g
Vitamin A:
1805
IU
Vitamin C:
0.6
mg
Calcium:
80
mg
Iron:
0.2
mg
Newest recipes from Tara Teaspoon!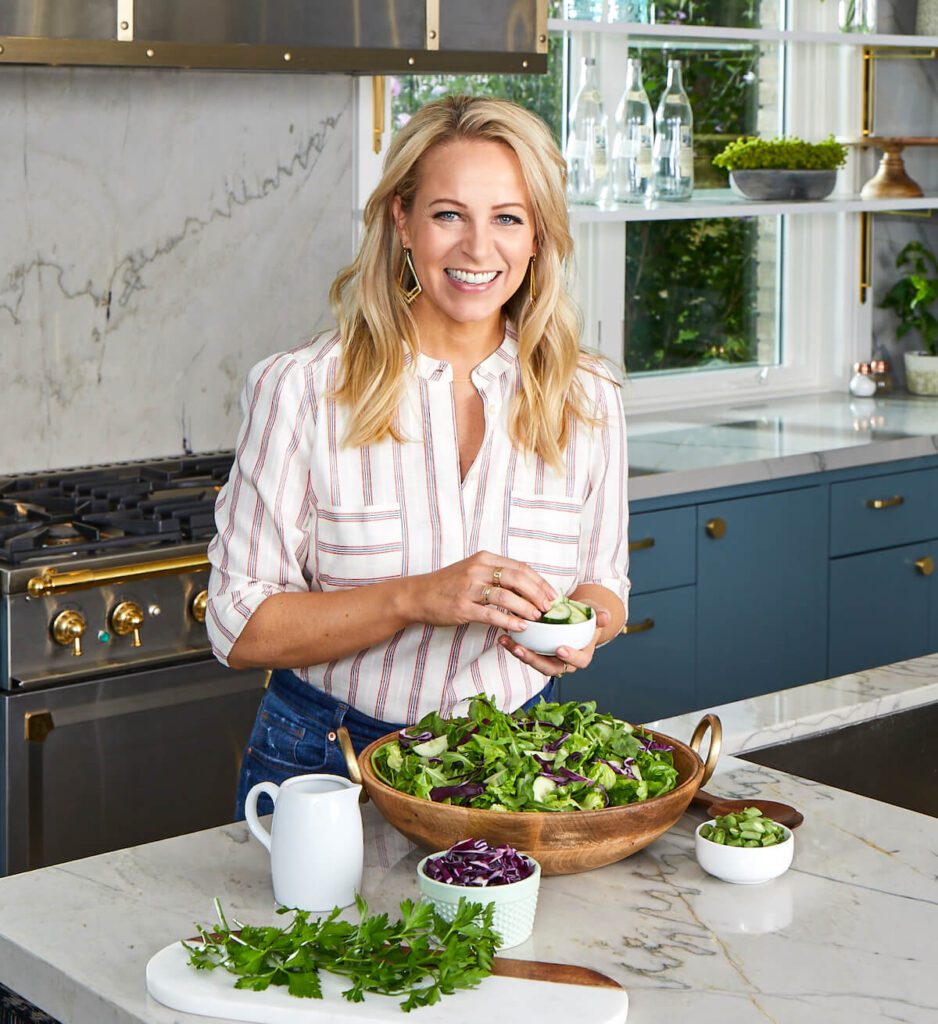 About Tara Teaspoon
I've been in the food publishing business for over 20 years, creating recipes & food-styling for magazines, books, television & advertising. Order my new cookbook & stick around for amazing things to eat.
Recipe by Tara Bench. Food stylist Chelsea Zimmer. Prop stylist Elizabeth MacLennan. Originally published in LHJ 12/13.