---
Herbed vegetable pasta with artichokes is bursting with fresh veggies and zesty herbs. It's a go-to dinner for Meatless Mondays, or What-To-Eat Wednesdays!
---
My spring pasta dinner is as easy as boiling some water, adding veggies, a quick vinaigrette and poof. Olives, fresh tomatoes and red onions add what I call super flavor!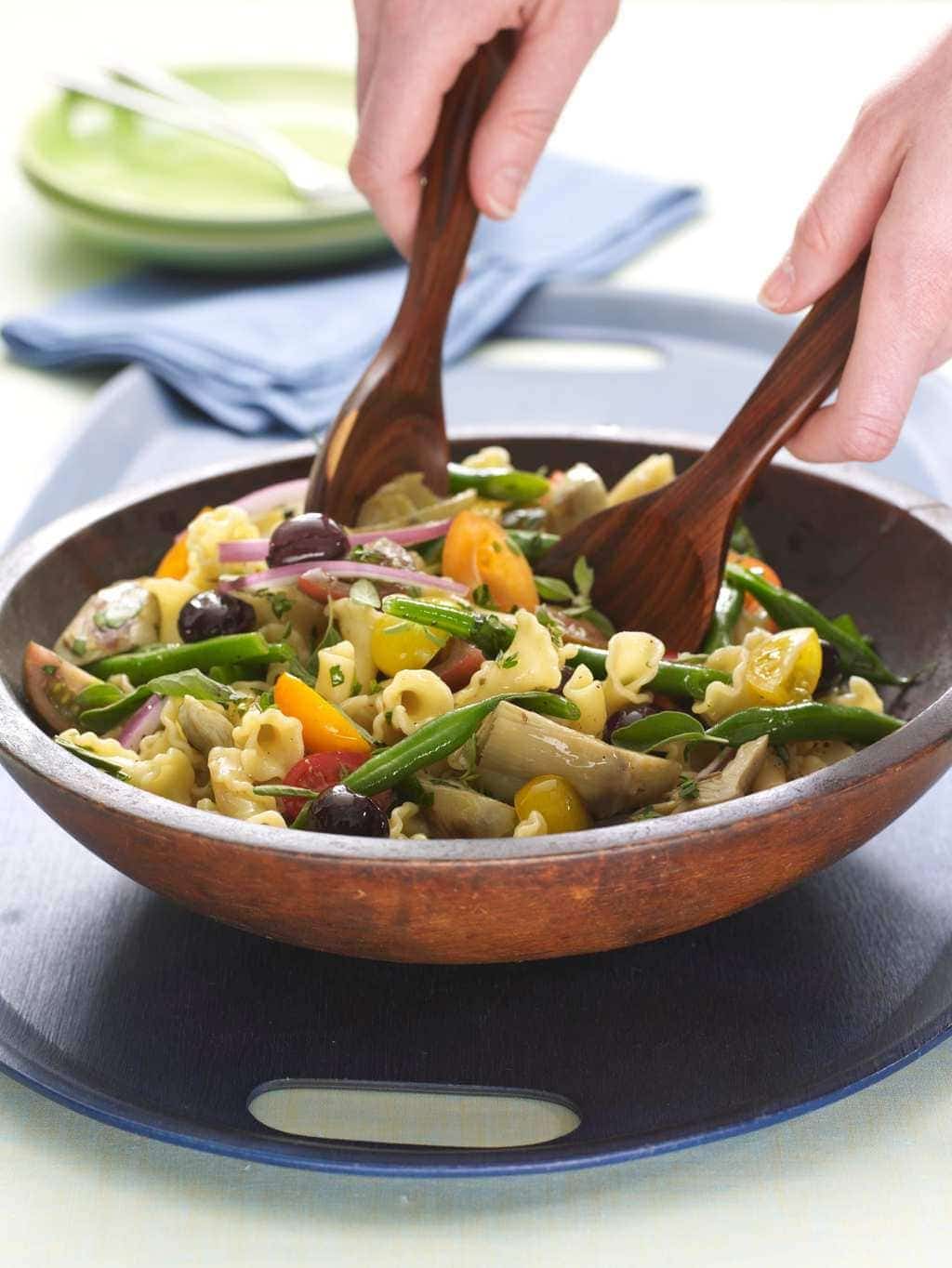 What vegetables should I add to pasta?
Anything! I love tossing roasted root veggies with pasta, or sautéed zucchini and summer squash. You may not think green beans, but I even added fresh, crunchy green beans to this recipe! One of my favorite veg to use is frozen artichokes. Frozen vegetables in general are fantastic to cook with. No washing, chopping or prep involved! Like my 5-ingredient Easy Pea Soup that uses frozen peas to make things super fast!
I use frozen artichoke hearts in this recipe rather than canned or those you find in a jar. Sure you could use canned, but they have a bit of salt in the canning liquid so they have a brined flavor, you'd just have to be careful of the salt balance in the recipe. Don't however use jarred artichokes. Those are marinated and brined and way to much overpowering flavor for this dish. I wanted a fresh veggie situation going on, not a pickled mouthful.
Instead of a heavy cream sauce, toss your herbed vegetable pasta with a tangy vinaigrette!
The dressing is one of my favorites - I used sherry vinegar sweetened with just a touch of honey. I use it on pastas, salads and as a meat marinade. It compliments the tomatoes and artichokes equally in this super easy dinner. Plus in this recipe I make the dressing right in the skillet, so it's warm when it goes on. This helps it soak in and flavor the pasta!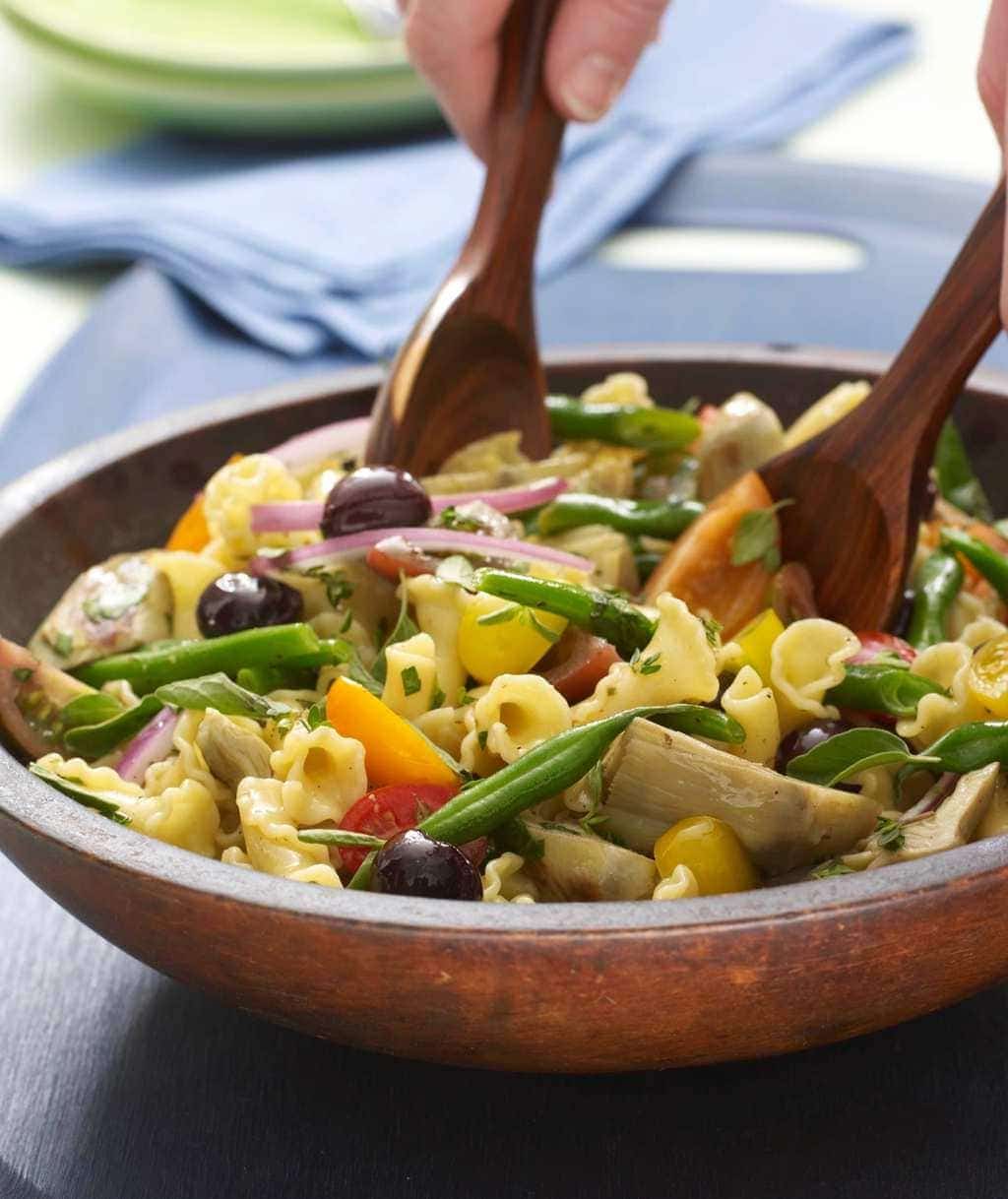 Along with a tasty dressing add kalamata olives, thinly sliced red onions, and fresh tomatoes for super flavor! These tasty ingredients go together so well.
Frozen artichokes are my favorite ingredient in this dish! Tender and easy to use, they are a win!
Once those frozen artichokes are thawed, sauté them for just a minute to heat through and get a little caramelization on the edges (added flavor!). Then add the beans and heat through as well. Not much cooking, just a little while the pasta simmers. When you add it all together, the hot pasta and artichokes heat the rest of the ingredients and it becomes the perfect temperature for inhaling at the table!
To make this a little more hearty and protein-packed, add some browned Italian sausage or rotisserie chicken. Tell me what you put in your favorite pasta dinners!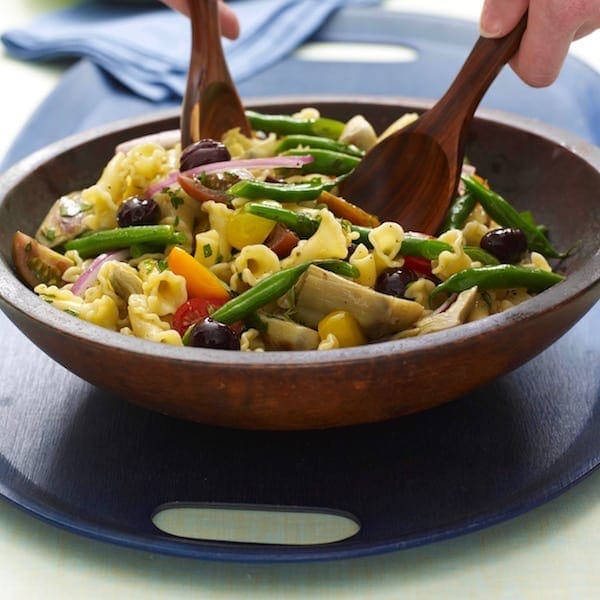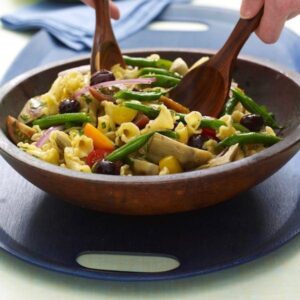 Herbed Vegetable And Artichoke Pasta
Savory artichokes and tangy vinaigrette really wake up your taste buds in this easy pasta salad.
Ingredients
½

lb

dry conchiglie or penne pasta

6

tablespoon

extra-virgin olive oil

1

box

(9 oz) frozen artichoke hearts

thawed and quartered

2

cups

(6 oz) green beans

cut into 2-inch pieces

¼

cup

sherry vinegar

2

tablespoon

honey

1

teaspoon

kosher salt

½

teaspoon

ground black pepper

¼

cup

kalamata or black olives

crushed or quartered

¼

red onion

thinly sliced

1

teaspoon

chopped oregano

1

teaspoon

chopped thyme

¼

cup

flat-leaf parsley

coarsely chopped

10

oz

tomatoes

yellow or variegated tomatoes, cut into wedges
Instructions
Cook pasta in salted water and drain. Heat 1½ tablespoon olive oil in a skillet over medium-high heat. Add artichoke hearts and cook, stirring occasionally until golden, about 4 min.

Transfer artichokes to a large bowl, then cook green beans in skillet for 2 min; add beans to artichokes and remove skillet from heat. To make vinaigrette, stir together vinegar, honey, salt and pepper in skillet, gathering browned bits from bottom of pan. Whisk in remaining olive oil.

Add pasta, olives, onion, oregano, thyme and parsley to bowl with artichokes and beans and toss. Coat with vinaigrette, then gently stir in tomatoes.
Notes
The tangy vinaigrette adds a pop of flavor.
Nutrition
Calories:
480
kcal
Carbohydrates:
59
g
Protein:
9
g
Fat:
24
g
Saturated Fat:
3
g
Sodium:
728
mg
Potassium:
441
mg
Fiber:
5
g
Sugar:
14
g
Vitamin A:
1343
IU
Vitamin C:
23
mg
Calcium:
57
mg
Iron:
2
mg
Main Dish Recipes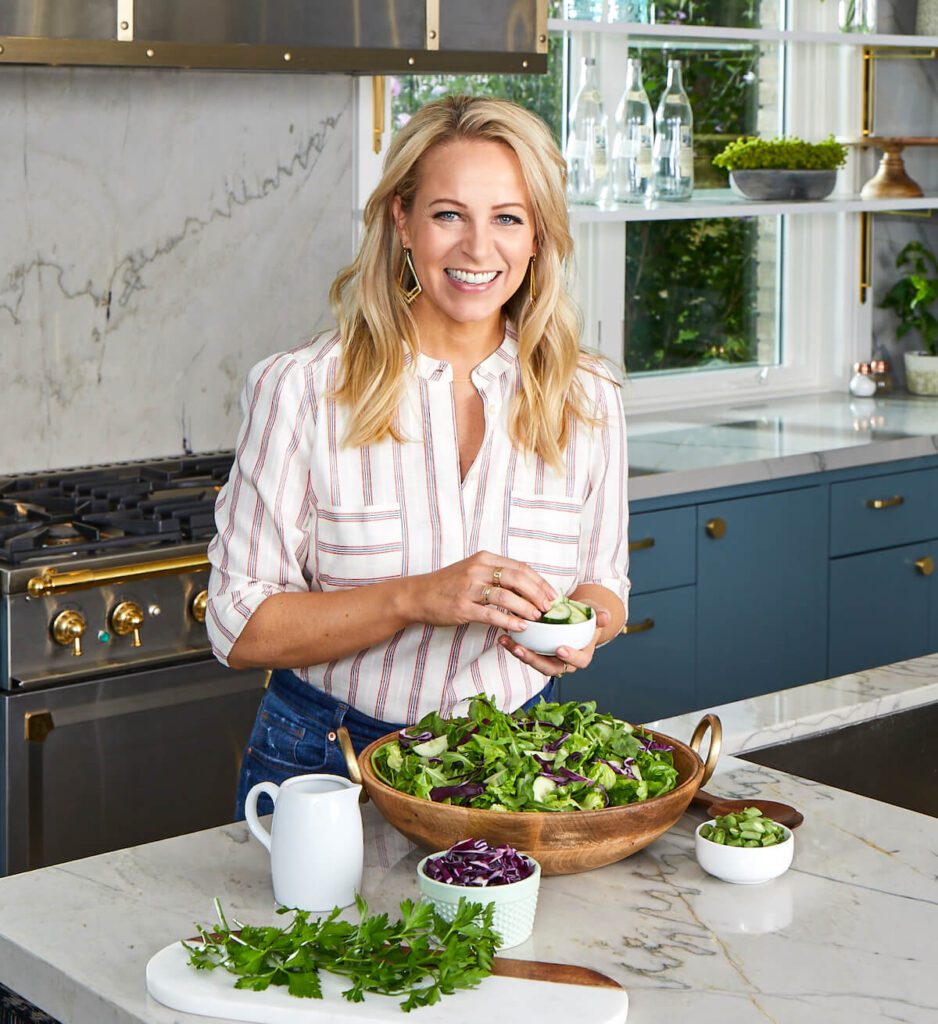 About Tara Teaspoon
I've been in the food publishing business for over 20 years, creating recipes & food-styling for magazines, books, television & advertising. Order my new cookbook & stick around for amazing things to eat.
Recipe by Tara Teaspoon. Originally Published in LHJ June 09. Photography Paula Hible. Food Styling Heidi Johannsen. Prop Styling Lynda White.