White Christmas Candy Cane cookies, luscious desserts, parties and presents! They all go together this time of year. And what a perfect addition to your cookie collection. 
• • •
This easy little cookie is a delicious, buttery shortbread dough that is sturdy enough to hold its shape for these candy canes. Especially perfect if you invite the kids to help roll and shape. Make the dough the night before and it will be a great afternoon activity the next day.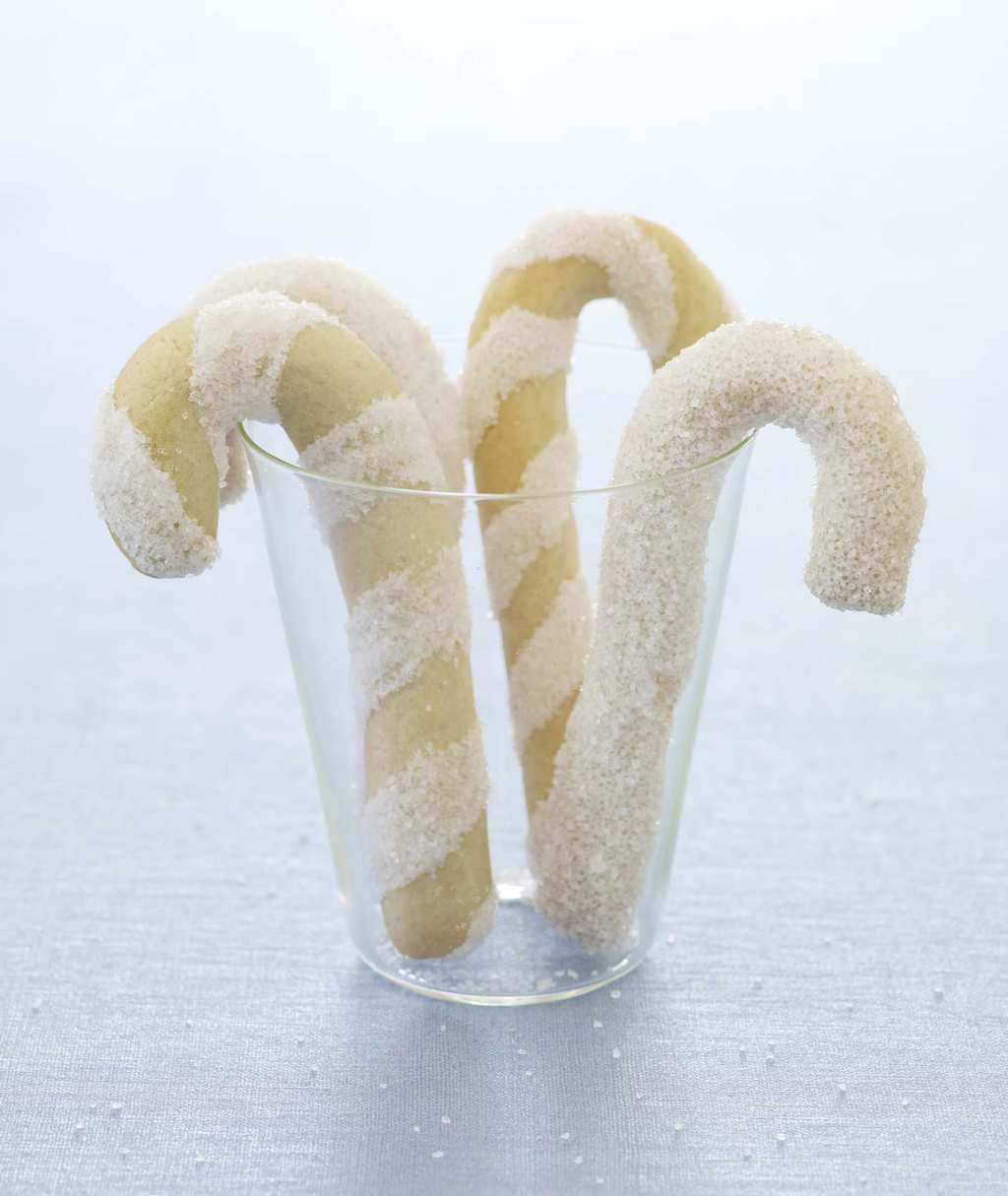 This post may include affiliate links. For more information please see my disclosure agreement.
The secret to this dough holding a perfect shape is the egg white. Instead of traditional shortbread, a little egg white is added that helps with structure and texture. You can also roll and cut this cookie dough if you don't want candy canes.
White Christmas Candy Cane Cookies make the perfect treat for your cookie swap party!
For decorating I've used elegant white on white, but you can use your imagination with different colors of sanding sugar. My Lemon Royal Icing is the perfect "glue" for the sugar, and adds a touch of citrus flavor. It's perfection in my book. And since I like options, I'm letting you know you can also simply use a plain Royal Icing as well.
For Royal Icing flavor ideas and more, make sure to download my Christmas Cookie Tips booklet!
Just get these cookies sprinkled with sugar before the icing dries. It dries quickly so I work with one cookie at a time! I use a clean paint brush to paint the stripe of icing (and sprinkle each stripe before I paint the next. (For easier cleanup, I like to sprinkle over a sheet pan with sides to catch the extra.)
Grab your sanding sugar here! It's cheaper if you buy in bulk, and white sanding sugar is always nice to have around.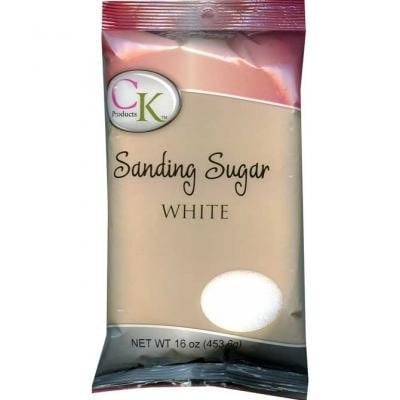 These little treats are the perfect addition to your Christmas cookie swap! They are not only beautiful but tasty. Cookie swaps are the best. You might get a zillion different kinds of cookies to take home and you only had to make one kind! Make sure to print this recipe for all the guests.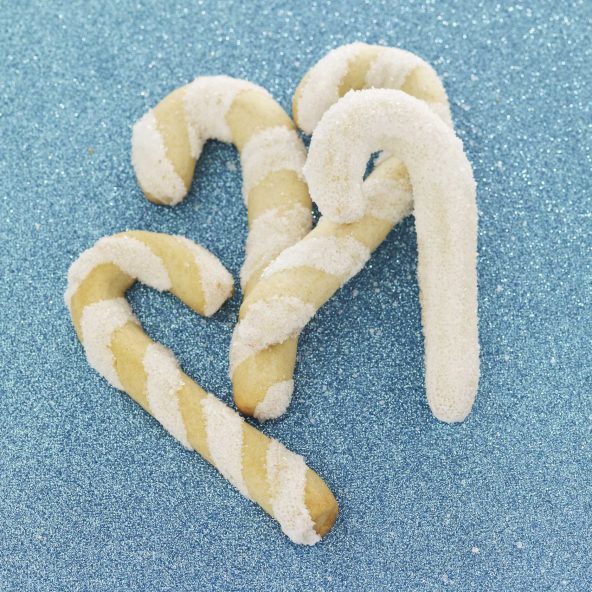 White Christmas Candy Canes
The buttery dough for these White Christmas Candy Canes holds a shape when baked, so you get the perfect cookie for eating, and dunking!
Ingredients
½

cup

unsalted butter

softened

½

cup

granulated sugar

1

tsp

vanilla extract

1

large egg white

1¾

cups

all-purpose flour

½

tsp

salt

1

recipe Lemon Royal Icing

1/3

cup

white sanding sugar
Instructions
Heat oven to 350ºF. Line 2 baking sheets with parchment; set aside for one hour.

In a mixing bowl beat butter and granulated sugar together on medium speed until fluffy, about 3 min. Mix in vanilla and egg white. Reduce speed to low and add flour and salt; mix until combined. Wrap dough in plastic and chill overnight.

Pinch off a 1¼-inch ball of dough. Roll into a 5½-inch rope. Shape into a candy cane hook and place on baking sheet; repeat with remaining dough, spacing cookies about 1 inch apart. Bake 12 to 15 min, until cookies are cooked through but not browned. Let cool on parchment on a cooling rack.

In a small bowl thin about ½ cup Lemon Royal Icing with extra lemon juice or water to the consistency of milk. Use a small clean brush to paint entire cookie or paint stripes; sprinkle cookies with sanding sugar and tap off any excuses. Set aside to dry for 1 hr.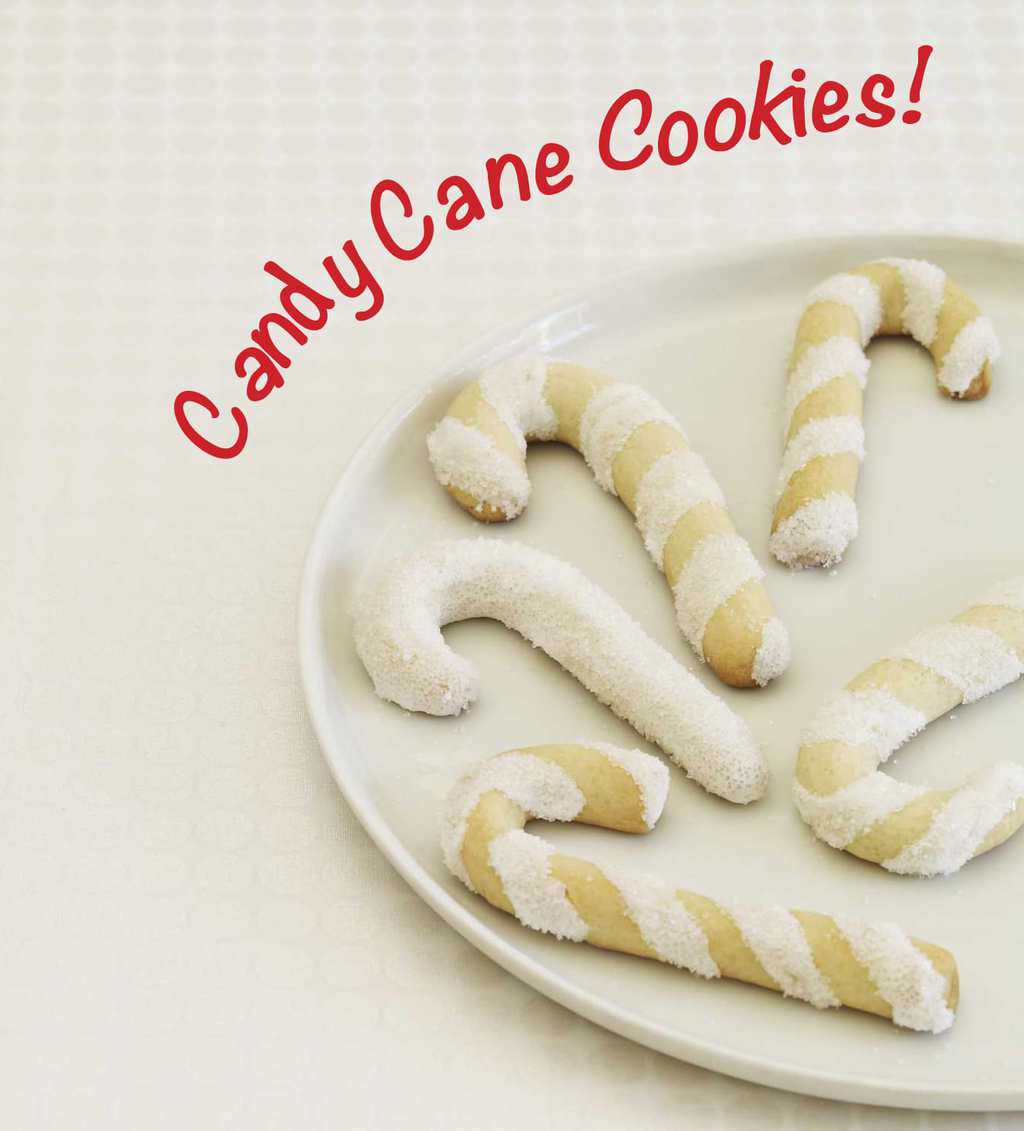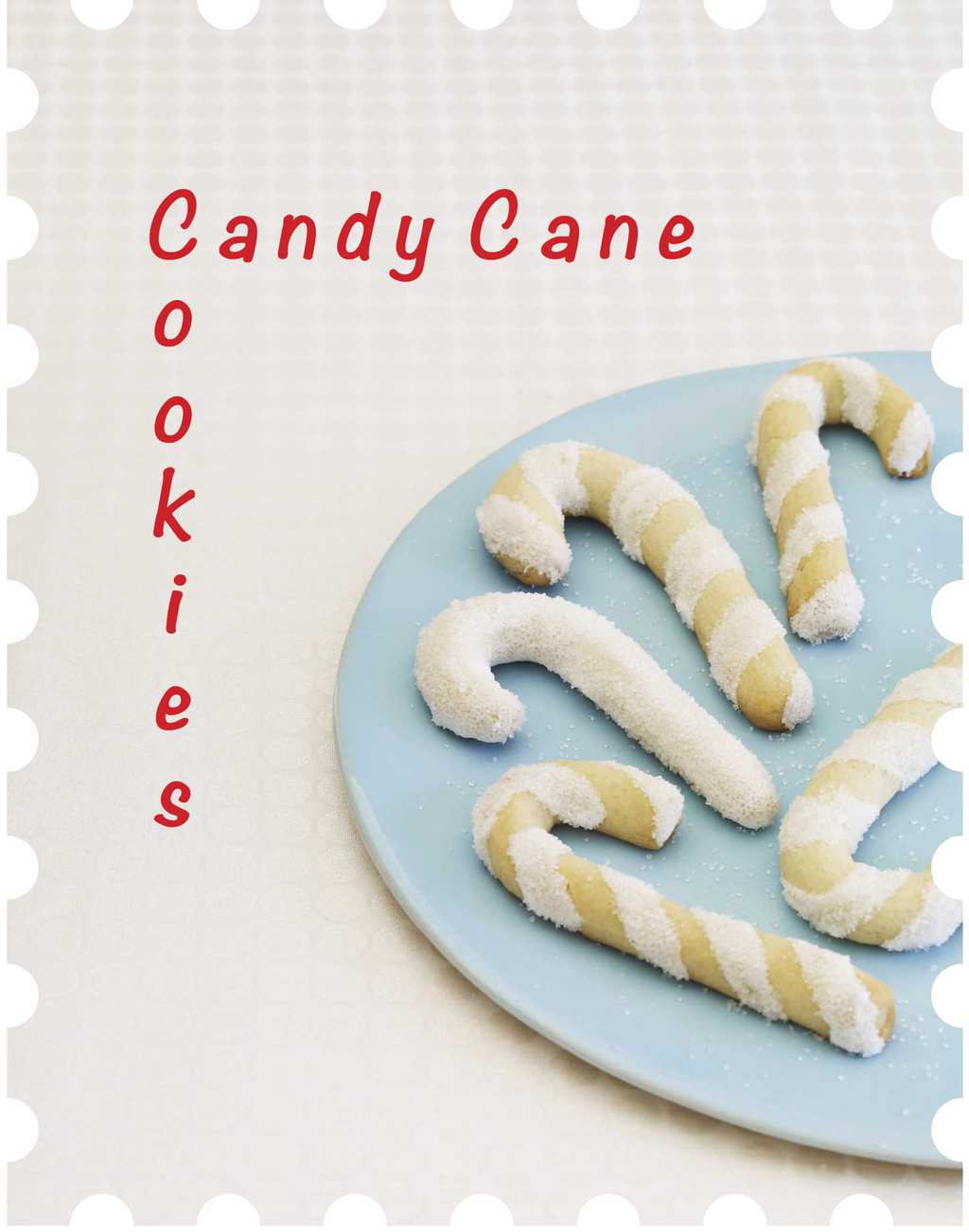 Recipe and Food Styling Tara Bench
Photography Kate Mathis