Cake pops that get their colorful toppers right from the pantry! Dried fruits, nuts and cookies make beautiful and tasty decorations for this classic treat.
The gooey, soft centers of cake pops are irresistible!  Pretty sure that's why they are ever-so-popular. They're pretty fun to make (crumbling up a perfectly good cake into tiny crumbs and mashing it together with frosting!). They're also very fun to decorate.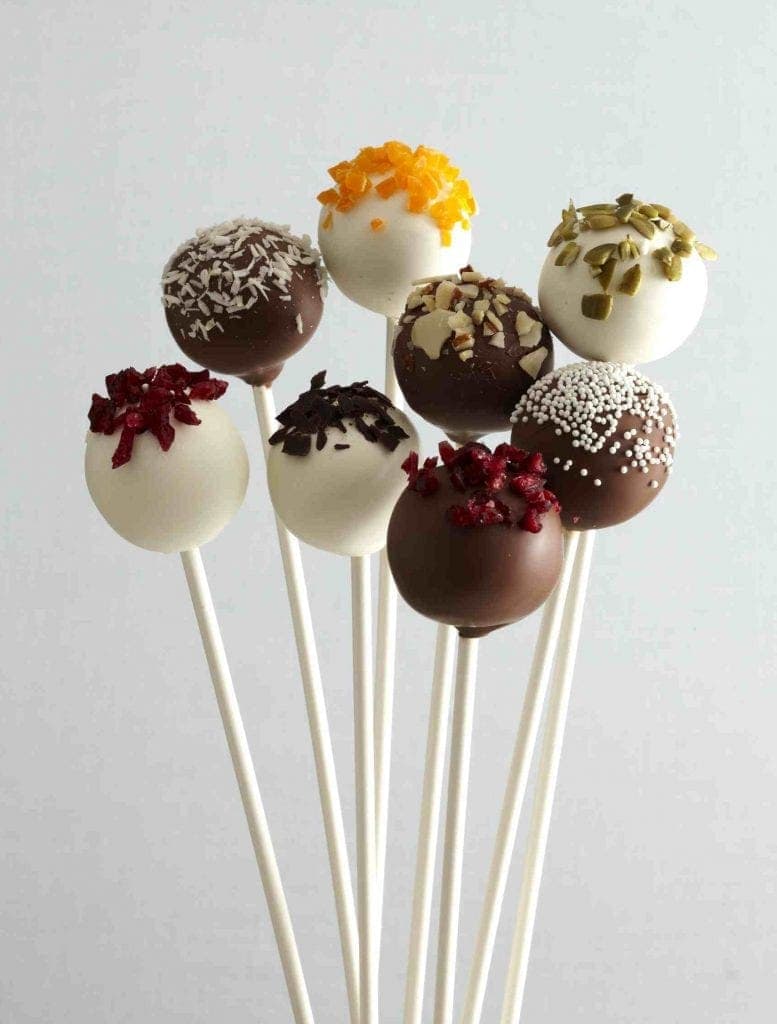 This variation is not claiming to be healthy because of fruit and nuts. But my goodness they make for pretty decorations. I love the pop apricots and cranberries make on the white and brown chocolates. I chopped the dried fruits into tiny little pieces to they look like little jewels on the cake pops.
Any nuts or seeds will do, but the green pepitas are the cutest; and white speckles of coconut are quite tasty. I don't need to tell you crushed cookies are a great topper. You know that!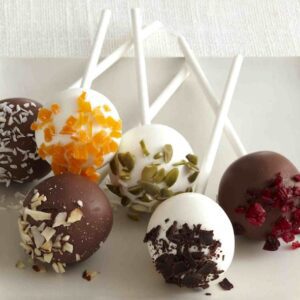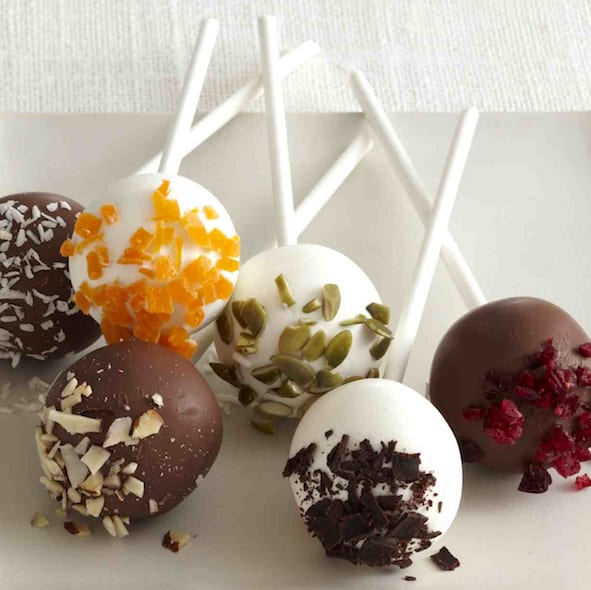 Cake Pops
You'll be the coolest mom in your kid's class when you show up with cake pops.
Ingredients
1

boxed cake mix

1¾

cup

prepared frosting

White-chocolate candy melts

Milk-chocolate candy melts

Chopped nuts

Dried Fruit

Sprinkles

Lollipop sticks
Instructions
Prepare and bake cake mix and let cool. Grind the cake with your hands or in a food processor to form very fine crumbs.

Mix the crumbs with 1¾ cups prepared frosting in a bowl until it forms a sticky dough. Roll mixture into 1-inch balls and freeze for 15 min.

Dip lollipop sticks in melted chocolate and stick each one into a cake ball. Freeze 20 min more. Dip the pops in melted candy melts and decorate with chopped nuts, dried fruit or sprinkles.
Recipe Tara Bench
Photograph Lisa Hubbard
Food Stylist Susan Vajaranant
Prop Stylist Penelope Bouklas
Originally published Ladies' Home Journal September 2011