---
As crafting goes, this is my style! This darling Fall leaf garland featured on A Beautiful Mess is so easy, and kid-friendly.
---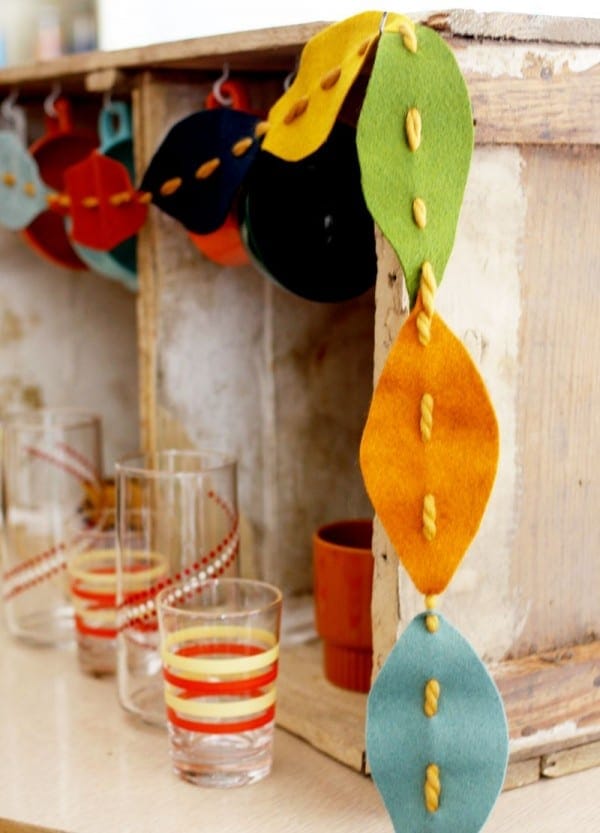 I featured this fall craft project on Fox and Friends, on their Fall Festival, live! My versions are below!
These darling garlands can go on a mantle, in the kitchen, or any room in the house to add cheer.
And I love the non-traditional color combinations. So great to leave up all season.

Kid-friendly craft
Kids can help pick the colors, cut felt leaves and mix and match the patterns. Thread a needle with yarn and stitch through the leaves.
The genius behind this fun fall craft
The girls from A Beautiful Mess blog share the full how-to for this fun fall accent over on their site.
I shared their genius on Fox and Friends when I was tasked with finding the most fun Fall crafts for families. This one hit the spot. You can see my quickie-version below.
As you can see, even a cook, who doesn't craft much, can make something cute!!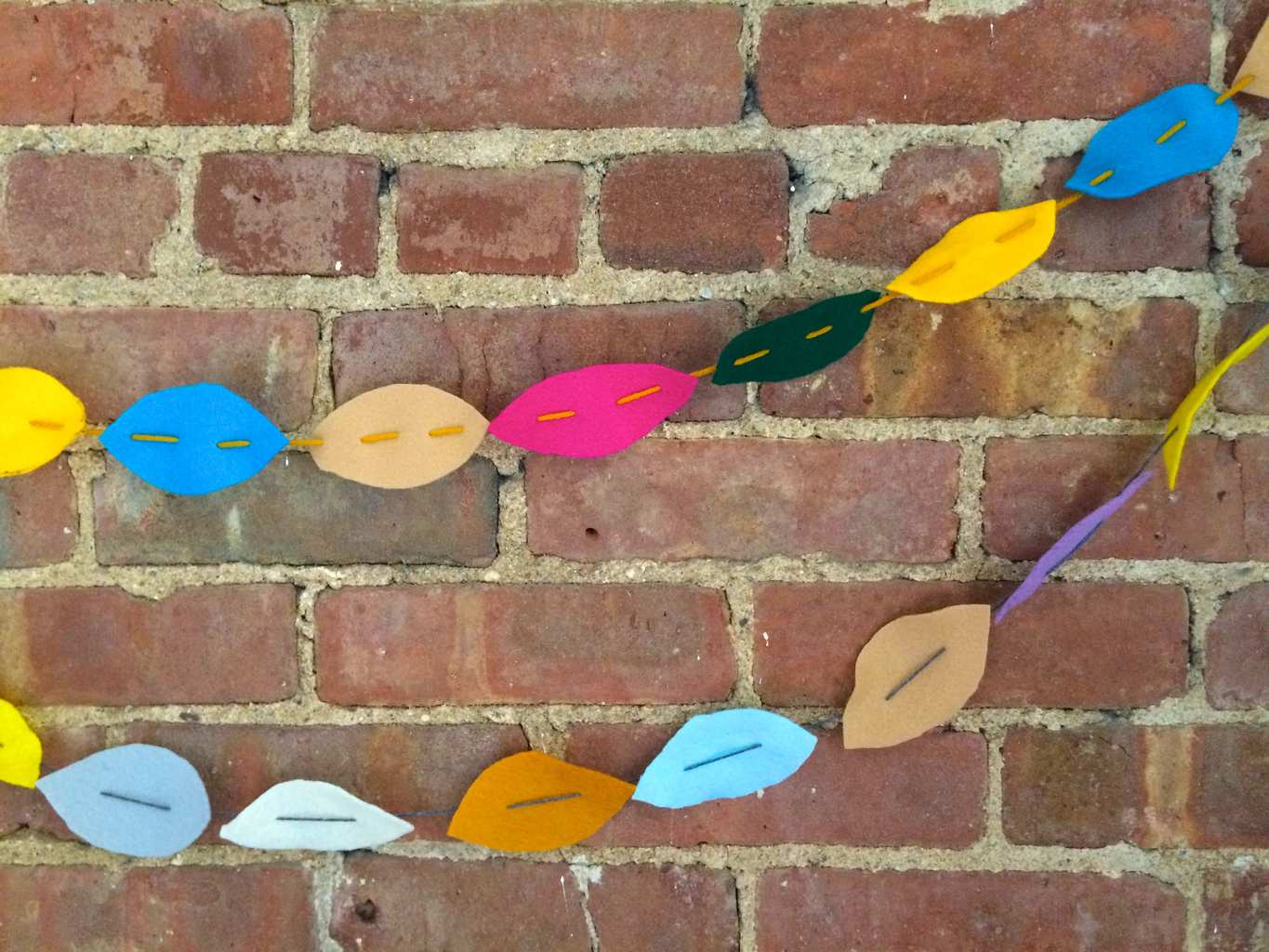 I don't craft very often. Most of the DIY and craft projects I have on the site are from TV appearances I've done for different brands.
Simple ideas like this are my jam, and I can pull them out of my hat when I need an activity for my niece and nephews.
Don't limit yourself to felt here. You can use doubled cotton fabric too. Or, try construction paper for a truly easy project.
More fall craft projects
Recipes perfect for fall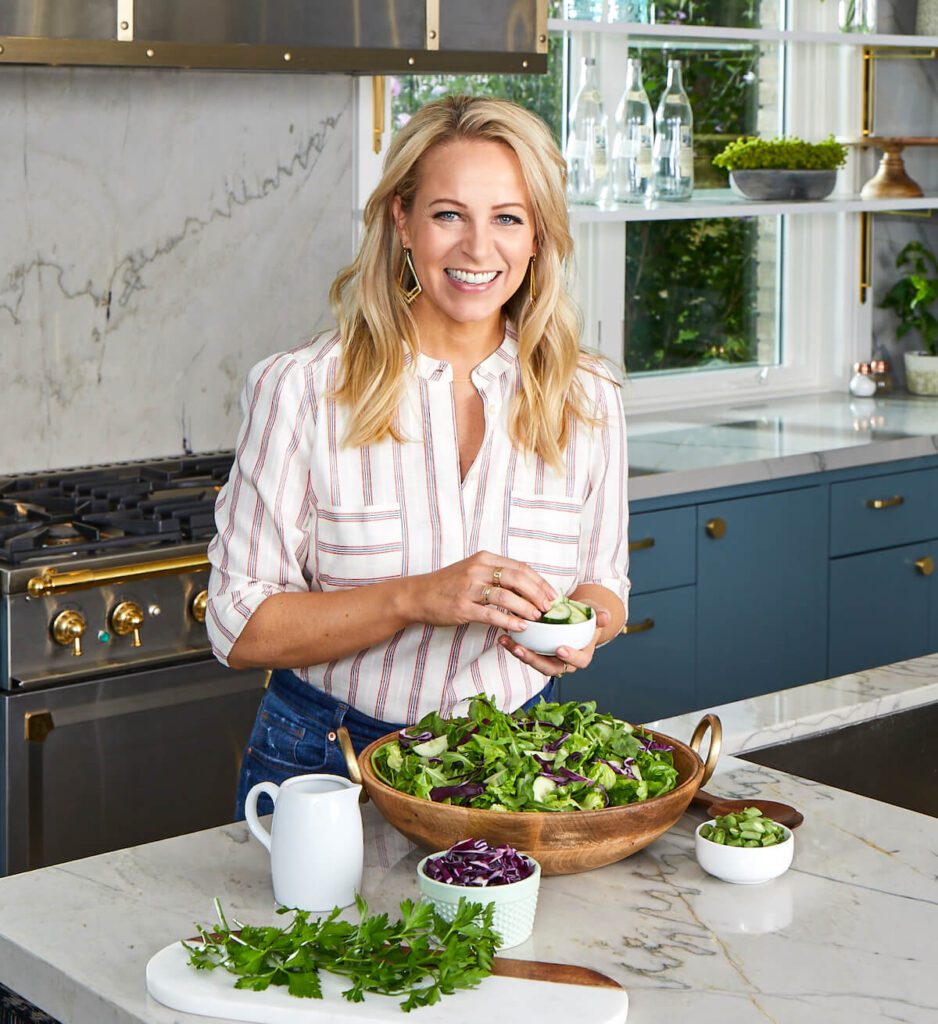 About Tara Teaspoon
I've been in the food publishing business for over 20 years, creating recipes & food-styling for magazines, books, television & advertising. Order my new cookbook & stick around for amazing things to eat.