Let me count the ways I love no-carve pumpkin crafts.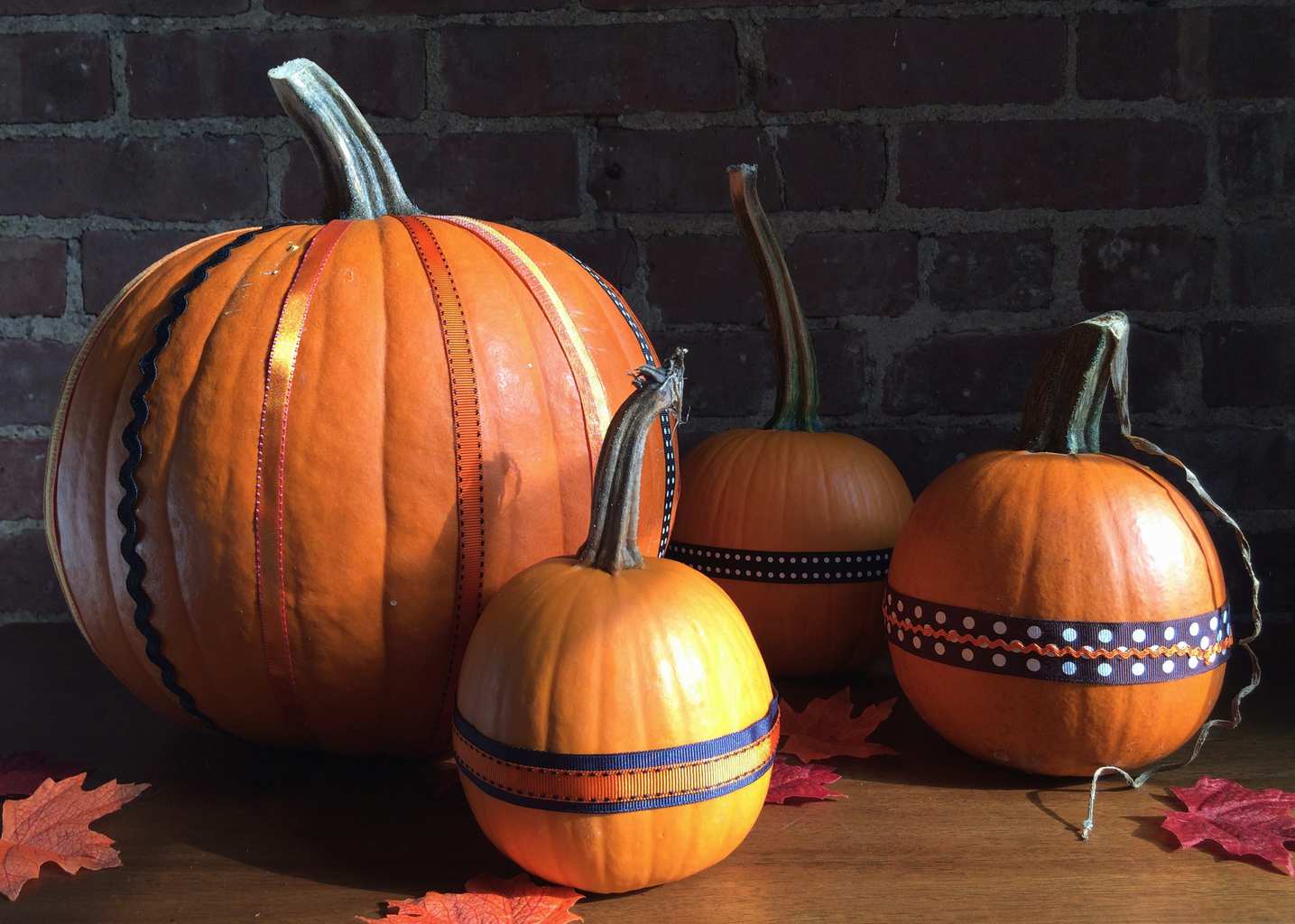 You can leave the pumpkins in the house and on the porch from October through Thanksgiving! Then after two weeks I don't end up with wilty jack-o-lanterns that look like angry old men. The no-carve option gives you a full Fall season of decor. SCORE!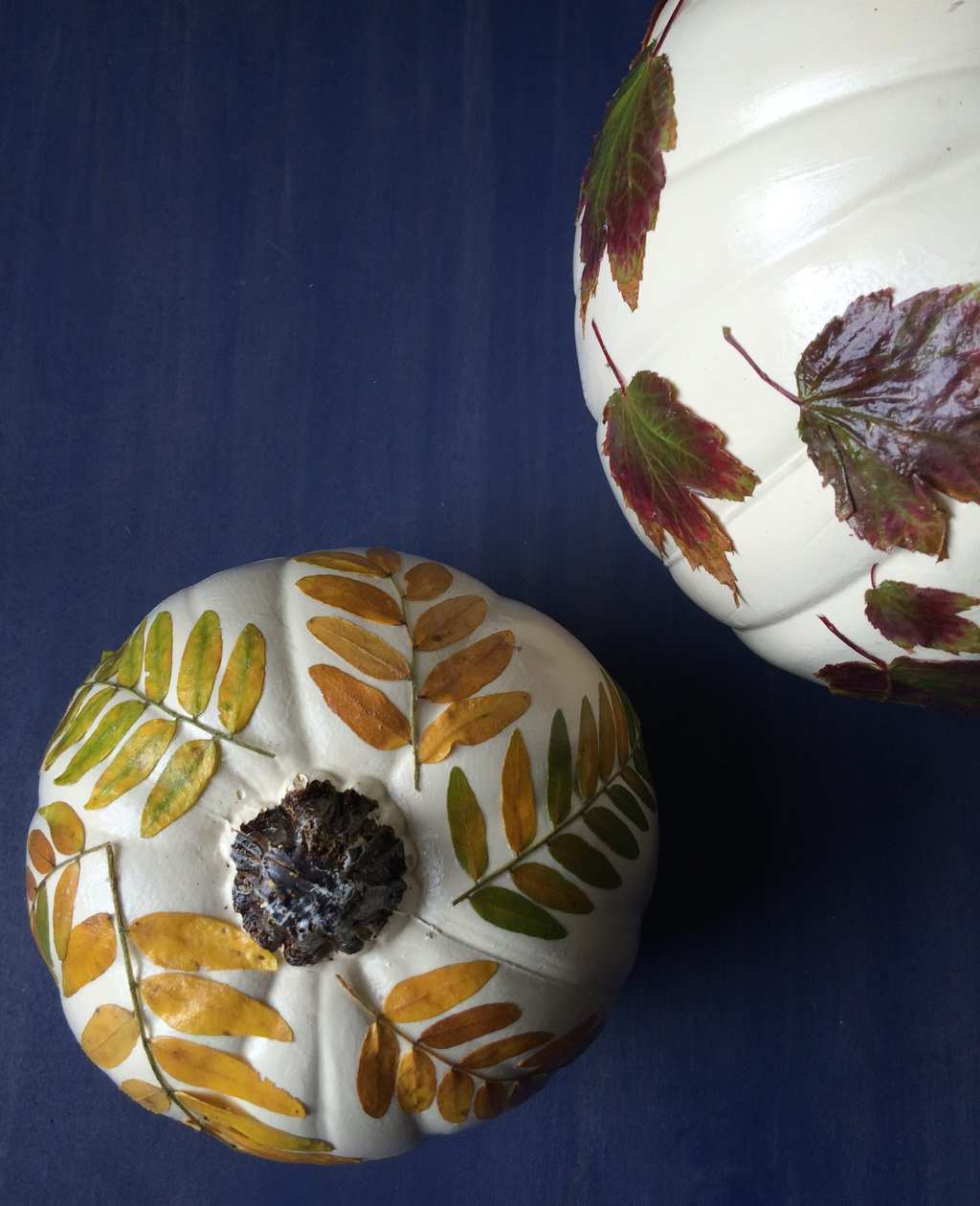 Decoupage pumpkins with fall leaves are a pretty great craft. How fun to mix and match gorgeous fall leaves that the kids find. It's simply done by sticking leaves to pumpkins with mod podge glue. (I used a few straight pins to hold them in place while they dried. Then I brushed another layer of mod podge over the top.)
Ribbon adorned pumpkins can last the entire fall season. Decorate with all types of ribbon and rick rack. The kids can even do this and choose their own designs and patterns.
Just look at these cute minis!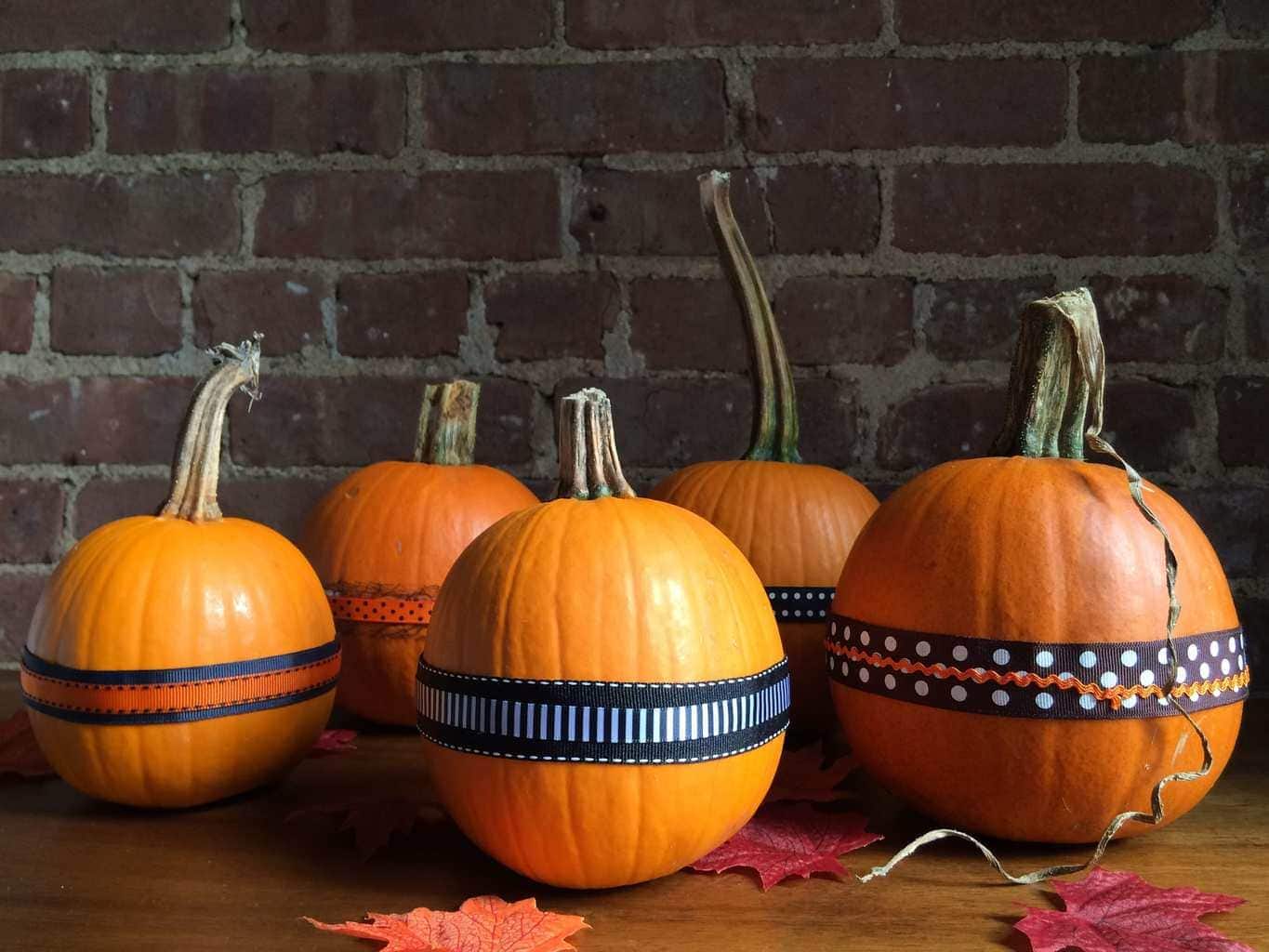 You can do both of these crafts on real pumpkins or faux pumpkins!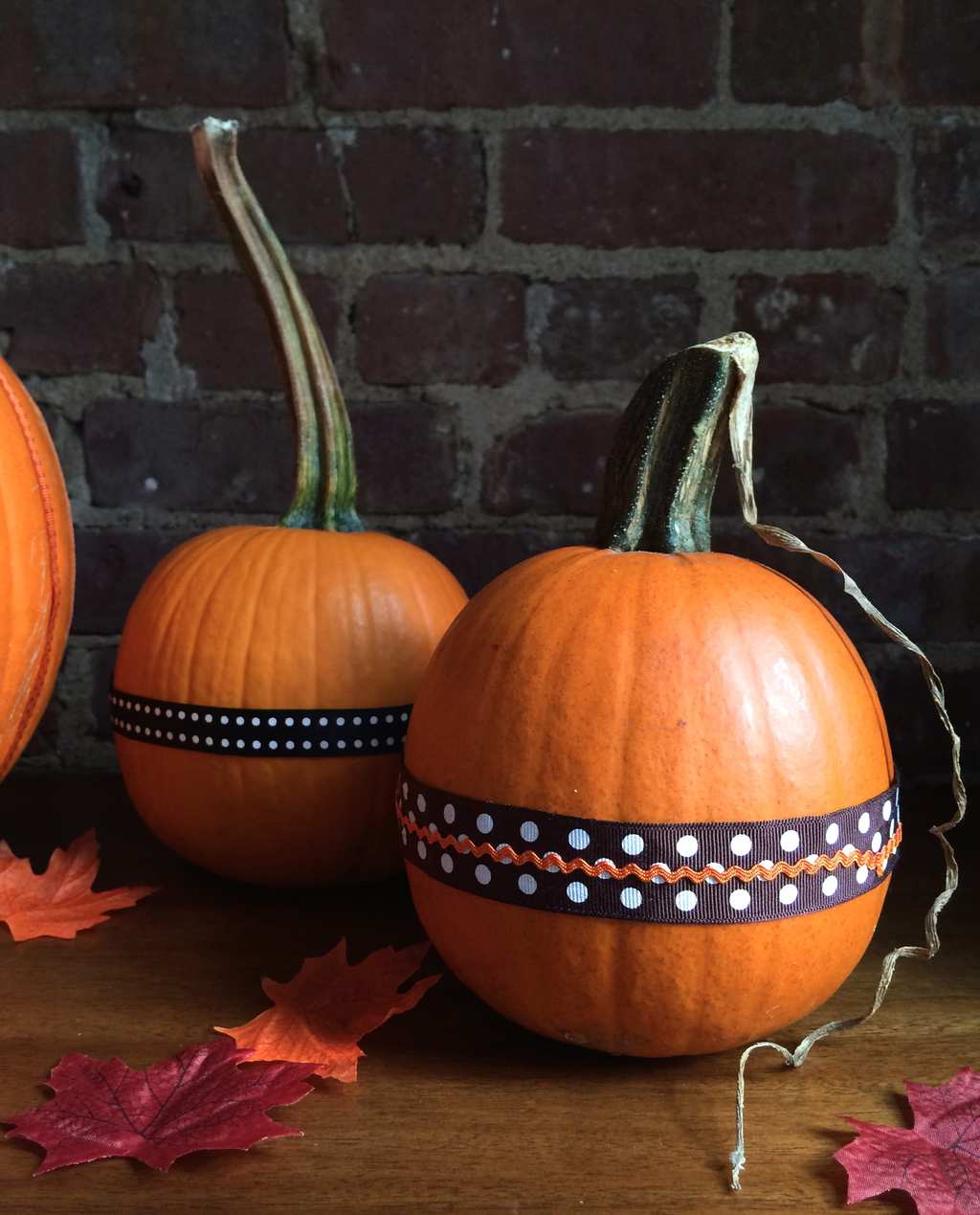 Check out the Fox and Friends Fall segment where these were featured by yours truly!
Spooky & Fun Halloween Recipes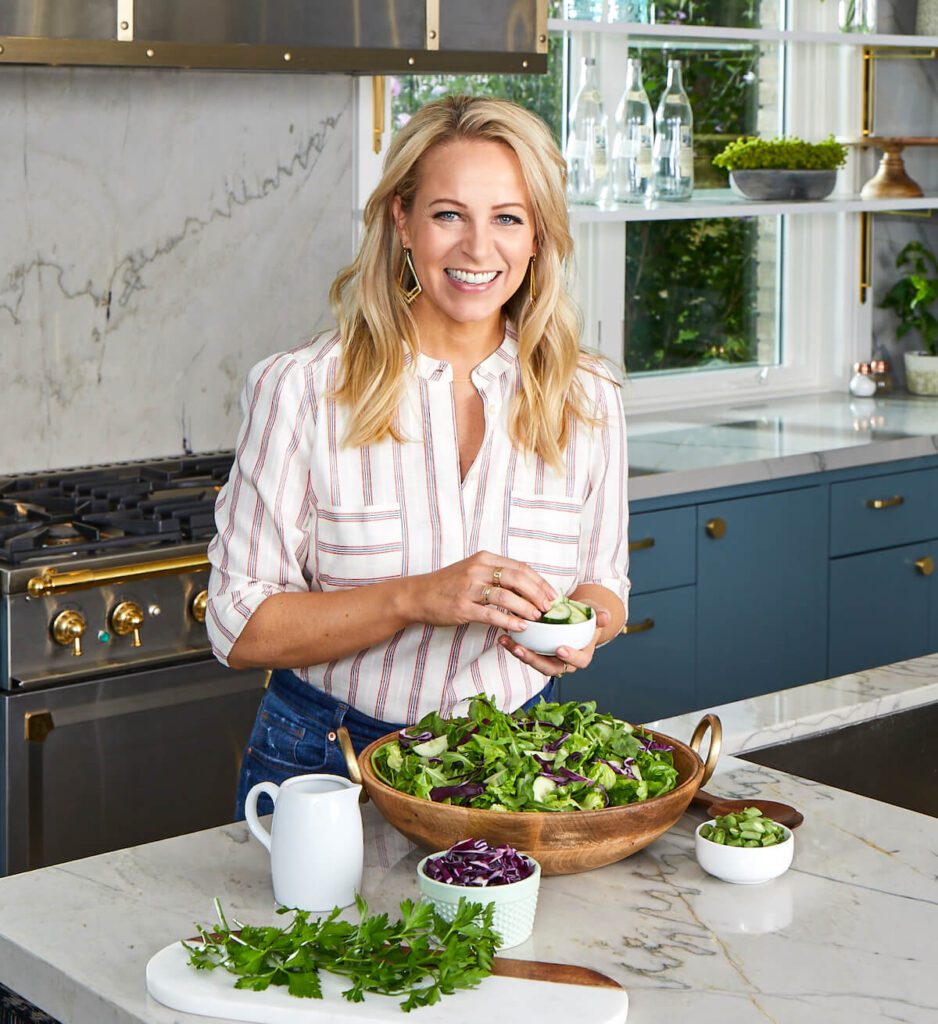 About Tara Teaspoon
I've been in the food publishing business for over 20 years, creating recipes & food-styling for magazines, books, television & advertising. Order my new cookbook & stick around for amazing things to eat.