Spooky and fun Halloween themed desserts that you, and the whole family will enjoy.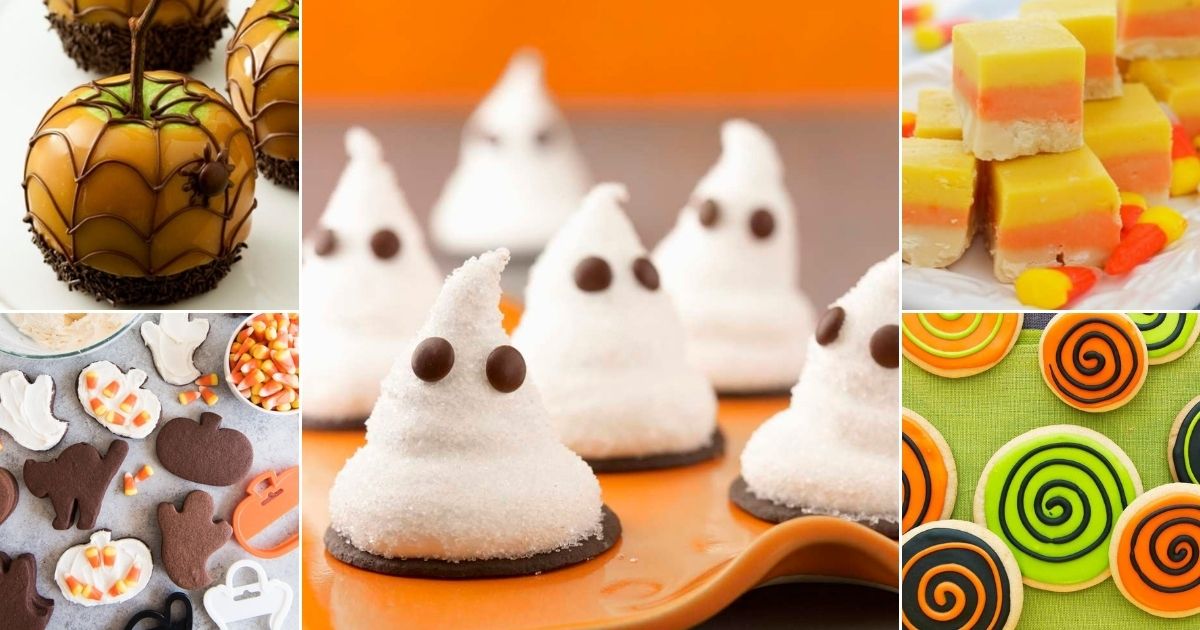 Forget the tricks, what we really want is treats. If you know me, you know I love a good themed dessert.
Halloween is one of my favorite holidays of the year because the sweet possibilities are endless!
I love making cute and delicious Halloween themed desserts and treats to make the season feel festive and fun.
Scary Halloween Desserts
Well, these desserts aren't really scary. You won't scream when you see them. But they are scary cute! Serve them at your Halloween party to give your guests a little fright.
Halloween Treat Ideas for Kids
Halloween is that time of year where you can eat all the candy with no regrets! Well, I take it a step further and believe that you can make allllll the Halloween desserts.
I do have one condition. They have to taste GOOD! So, even though these recipes are for kids, they're perfect for adults too!
Here are a few delicious and adorable Halloween themed desserts to satisfy your sweet tooth.
Easy Halloween Dessert Ideas
Try some easy Halloween dessert ideas that make a big impact with little effort. Sometimes, you just don't have the time and energy to make something extravagant. And you totally don't have to!
Keep scrolling for fun and low effort Halloween dessert ideas.
And if you need some additional decor this Halloween check out these crafts!
Mozzarella Stick Mummy Bowls
No-Carve Fall Pumpkins
Ghost Crafts
Eyeball Cake For Halloween
Spooky & Fun Halloween Recipes