Come Halloween, I skip the candy. I'm usually just craving apple and pumpkin treats—those lovely baked goods that the season allows for. I like to make it a contest…and see how much I can bake and eat before the season ends.
I win every year.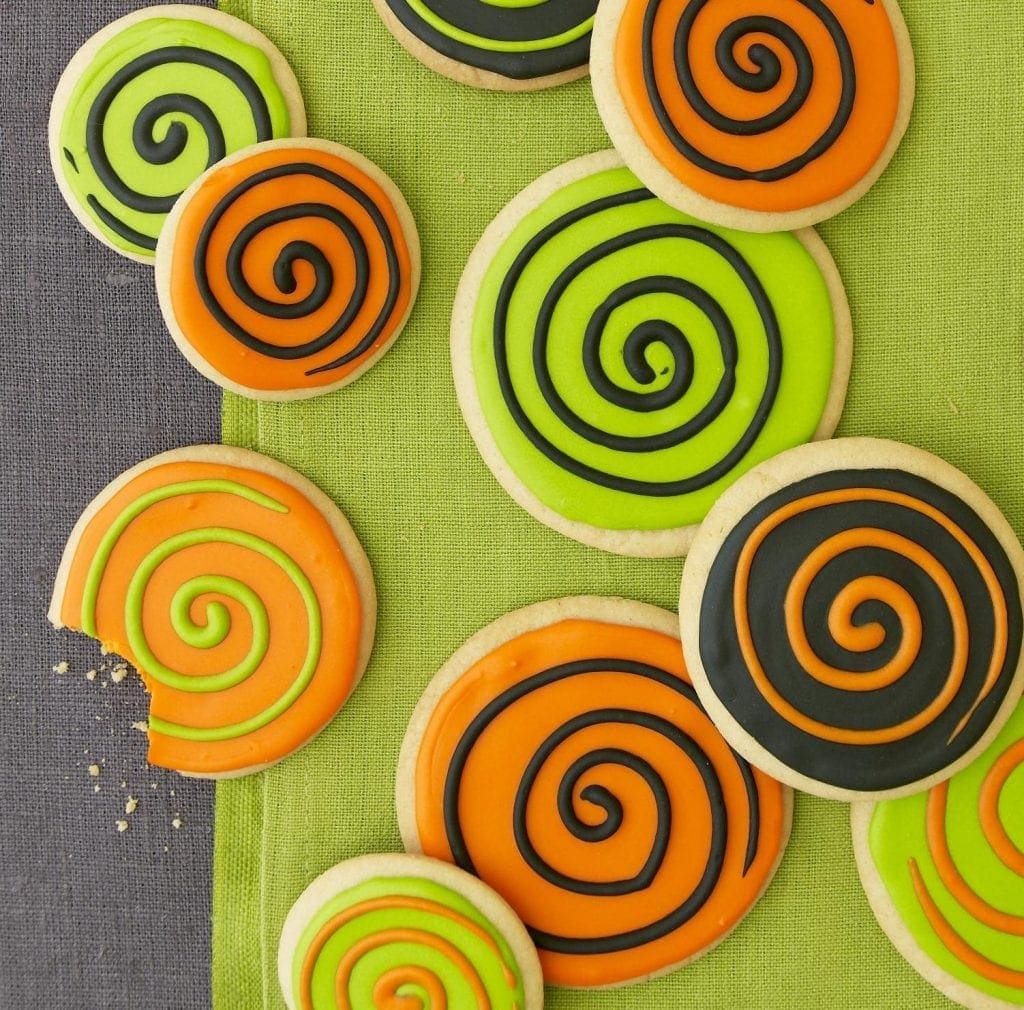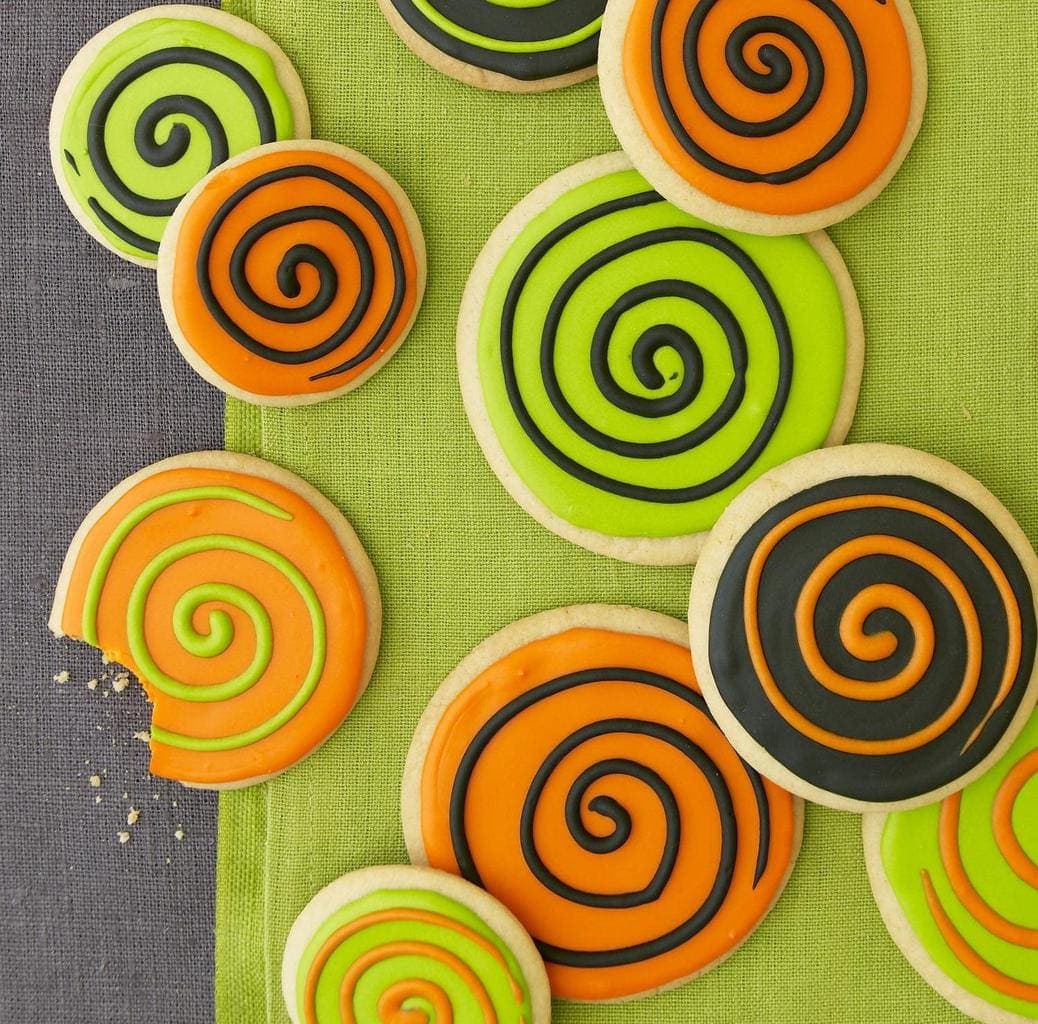 But for the holiday, I break from the apple and pumpkin situation to get into the spirit of things. I like sugar cookies a great deal, so these are perfect, chic treats for a kid party; or one of those parties where adults are super dressed up in weird things and creep me out.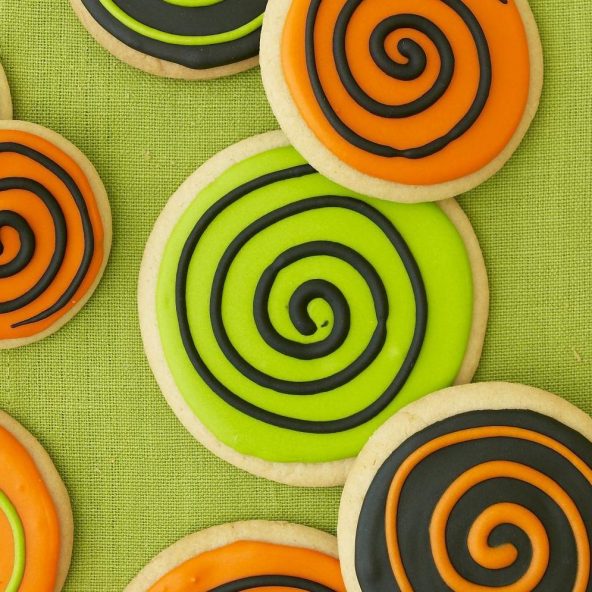 Spooky Spiral Cookies
To make these psychedelic sweets, use ready-made dough or your favorite sugar cookie recipe.
Ingredients
4

dozen sugar cookies

I baked 2-, 2 1/2 and 3-inch rounds

1

lb

4 cups confectioners' sugar

5

tbsp

meringue powder or powdered egg whites

Gel paste food coloring
Instructions
With an electric mixer, mix sugar, meringue powder and 1/2 cup water on low speed, scraping sides of bowl until icing thickens to a yogurt like consistency, about 4 min.

Divide icing among three bowls and tint black, green and orange. Transfer to piping bags fitted with #3 plain tips and secure bag ends with rubber bands to prevent drying.

Create a smooth layer of icing by outlining each cookie first; then pipe in the center area (icing will run together). Let dry about 10 min before adding spirals. Allow icing to set about 3 hr or overnight. Store covered for up to 1 week or frozen for up to 2 months.
Recipe by Tara Bench
Originally published in Ladies' Home Journal Oct 2009
Photography Hallie Burton
Food Styling Joyce Sangirardi
Prop Styling Lynsey Freyers