Easy apple tarts get a sprinkling of blue cheese for an unexpected, yet perfectly paired addition to a seasonal snack.
I learned quickly that apple picking is a thing when I moved to the east coast almost 20 years ago. Growing up, apple picking meant going to Grandma's, picking tart green apples in her backyard, sprinkling them with salt and eating as many as possible. If we were lucky enough to be there at night, she'd sit with us and peel the skins off apples in her lap, and hand us sweet, juicy, skinless slices as a treat.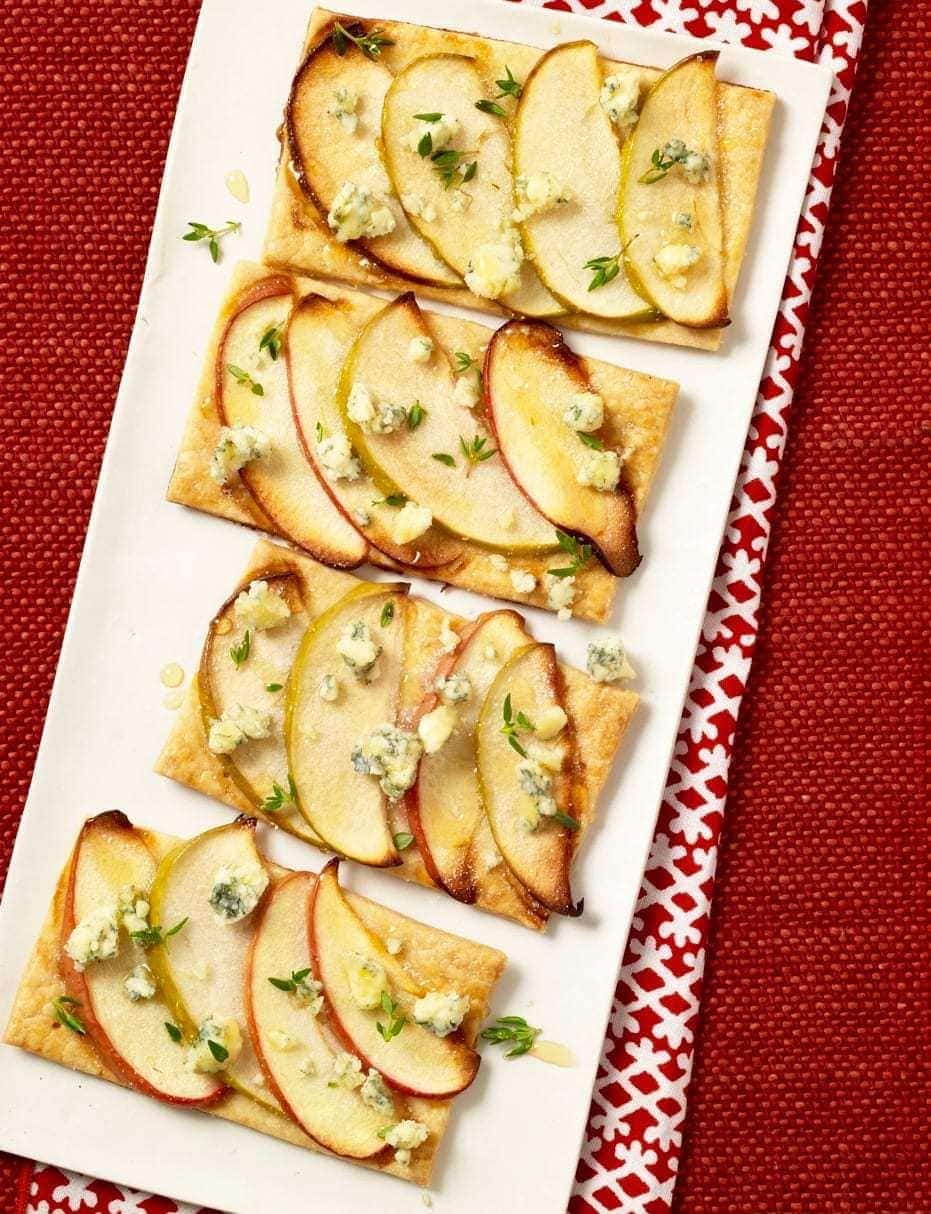 Here in NY, apple picking becomes a planned, organized event. Choose an orchard, get a car and some family or friends, and take a day-trip out of the city. You wander long orchard aisles of trees and end up eating the most delicious variety of apples until you're sick. Then pay way too much for a heavy little bag of giant red and green gems. I plan to do just this in a few weeks myself!
The best part is coming home to make anything you can think of – apple cake, pie, crisp, caramel for dipping apples (try my Gingerbread Caramel with apples, it's to die for!), apple fritters, apple dumplings and apple tarts.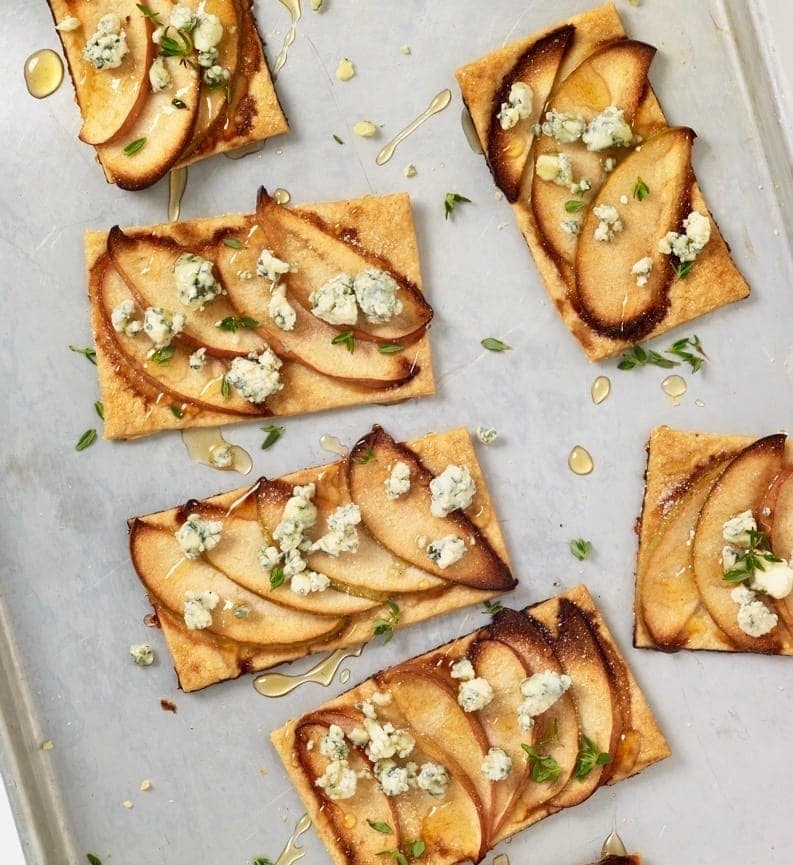 Sometimes you need just a little fresh-baked apple snack. Or you need a little appetizer, or cheese plate accoutrements. These little easy apple tarts are sprinkled with thyme, blue cheese and drizzled with honey. A delectable combination with seasonal baked apples. All of this goodness sits on top of flaky pie crust. Great for a little nibble.
A new take on Apple Pie are these quick, savory and sweet bites!
I suggest using my Perfect Pie Crust recipe (I usually make a few batches and keep some wrapped up in the freezer for apple tart moments like these!). If you'd like, you can use pre prepared crust, bought at the store, no problem. I just like the taste of mine better 🙂
No matter what you end up making from your apple picking excursion (even it it's just to the grocery store produce section), tag your creations #TaraTeaspoon on instagram and I'll post some of them this fall! Enjoy!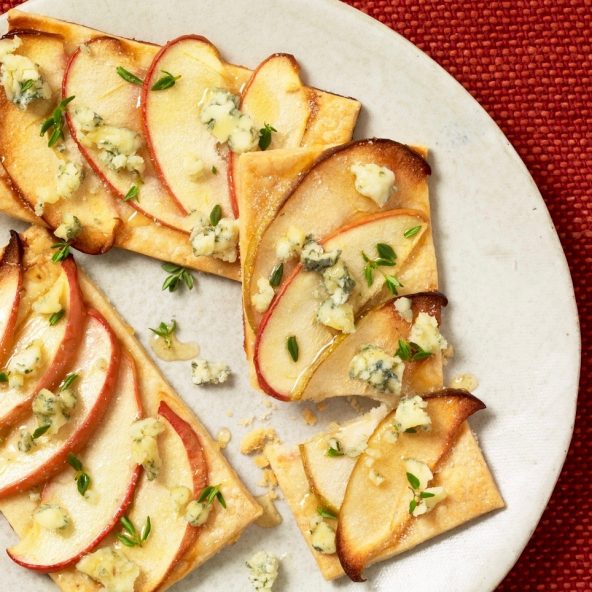 Easy Apple Tarts
A sprinkling of blue cheese gives this fresh-picked treat an unexpected bite.
Ingredients
Homemade or Store-bought piecrust dough

Apples

Lemon Juice

Sugar

Blue Cheese

crumbled

Honey

Fresh thyme
Instructions
Roll out homemade or store-bought piecrust dough to ⅛ inch thick and cut into 2-by-4-inch rectangles. Use a fork to poke several holes in each piece. Cut apples into thin slices, toss them in a little lemon juice and spread fruit across each rectangle. Sprinkle with sugar and bake in a 425° oven for 15 min. Top each bar with 2 tsp crumbled blue cheese; drizzle with honey and sprinkle with fresh thyme.
Recipe Tara Bench
Photographer Alexandra Rowley
Prop Stylist Jen Everett
Originally published Ladies' Home Journal October 2009