---
Pizza Roll Ups Mummy Snacks guarantee a happy crowd at your Halloween party. They are an easy semi-homemade nibble that everyone will rise from the dead for!
---
Ain't nobody got time for hours of cooking on Halloween! This year I'm all about snacks and treats that only take a few minutes to make (and very little grocery shopping). We all have costumes to finish, candy to put in bowls, or in the case of my relatives who I won't name, lights to turn out so they don't have to answer the door! Ha! (not lying).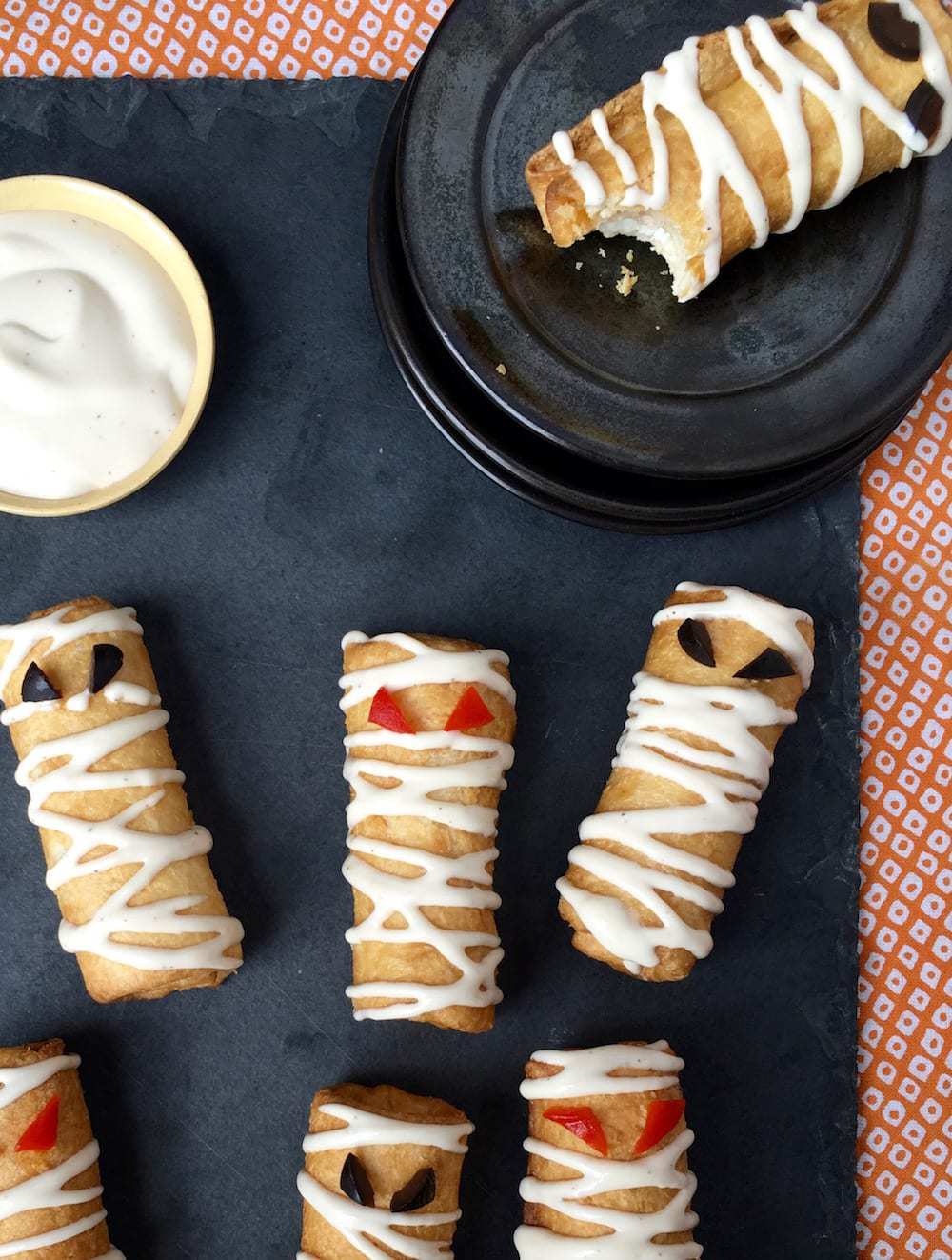 These mummy snacks are made with Farm Rich Pepperoni Pizza Roll Ups, a few bits of olives or roasted red peppers and a jar of Alfredo sauce. Just the combo of pizza and Alfredo sauce should get all your ghosts and goblins to the table. Plus let's be honest, they are about the cutest, most approachable Halloween snack you've seen! AmIRight?
These darling mummy snacks only take 20 minutes to make!
I just heated the Farm Rich snacks according to the package directions (takes about 15 minutes), warmed the Alfredo in the microwave to make it smooth and creamy and cut some roasted red peppers (jarred for ease of course) and olives with a paring knife. The Alfredo sauce gets transferred to a plastic bag, then just cut a tiny piece off one of the corners. Place your olives or pepper pieces on the pizza roll up and drizzle the sauce on top to make mummy sashes.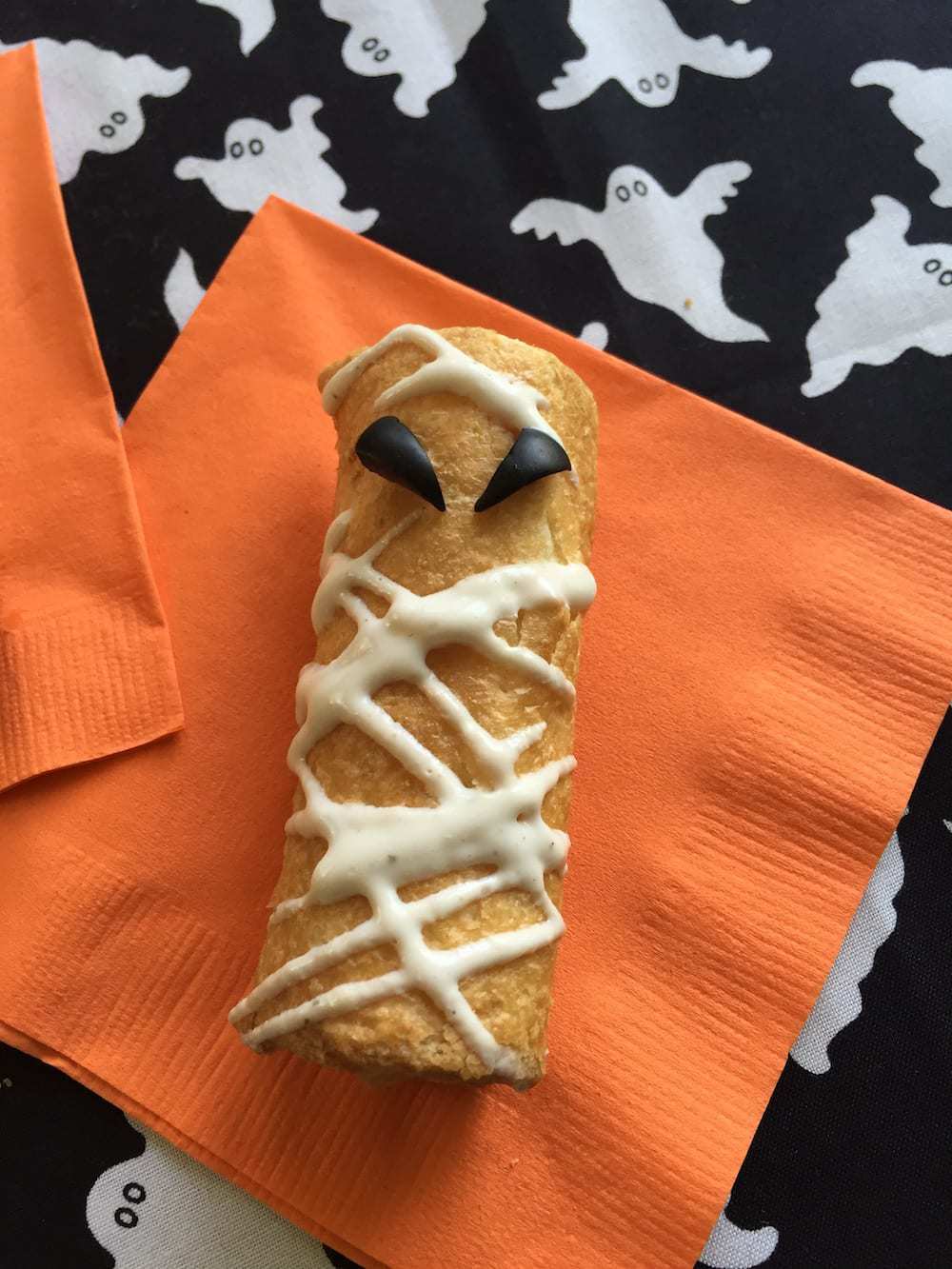 I drizzled all of them on a piece of parchment, then lifted them onto the serving platter. I served them with a little bowl of extra sauce for dipping. Farm Rich for the win!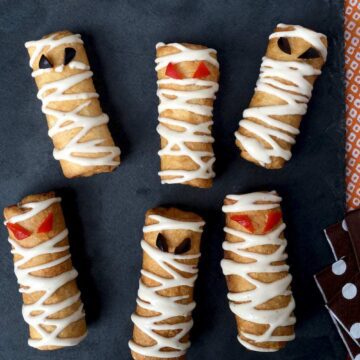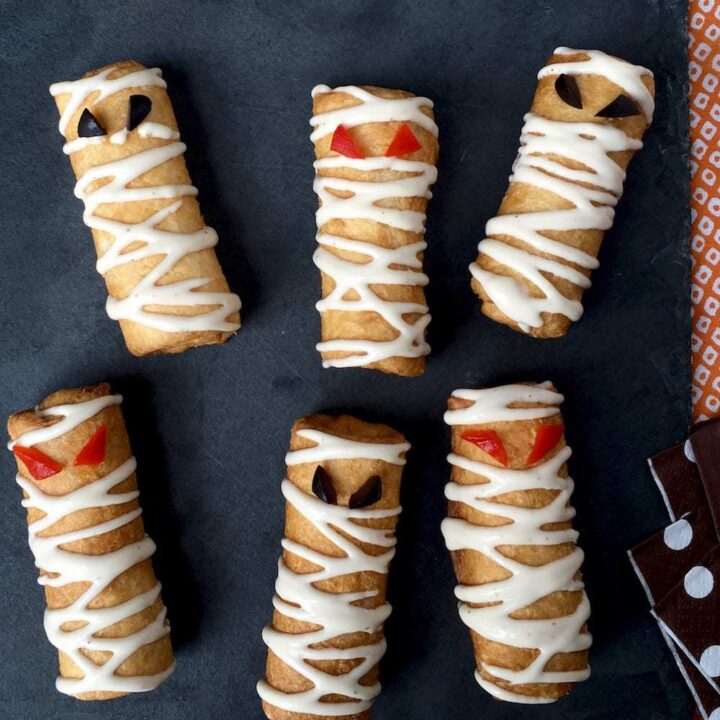 Pizza Roll Ups Mummy Snacks
Spooky snacks are daringly delicious when they come in the form of mummies made from Pizza Roll-Ups and Alfredo sauce.
Ingredients
1

pkg

Farm Rich Pepperoni Pizza Roll-Ups

3

Black olives

¼

Roasted red pepper

¾

cup

Alfredo sauce
Instructions
Cook Pizza Roll-Ups according to package directions. Meanwhile, cut small triangles from olives and red pepper for mummy eyes.

When Roll-Ups are cooked, place eyes on each one.

Transfer half of the Alfredo sauce to a zip top bag and snip the corner. Pipe Alfredo sauce on each Roll-Up to make mummy stripes.

Serve warm with remaining Alfredo sauce for dipping.
Notes
Be sure to use parchment on your baking sheets. Or a silicone baking mat.
Nutrition
Calories:
59
kcal
Carbohydrates:
1
g
Protein:
1
g
Fat:
5
g
Saturated Fat:
2
g
Cholesterol:
20
mg
Sodium:
261
mg
Vitamin C:
0.7
mg
Spooky & Fun Halloween Recipes
I am a huge fan of Farm Rich snacks. I develop a lot of recipes and hacks for their site and it's fun to see what tasty and fun snacks and party snacks you can create from their products. Check out a ton of my other hacks, inspiration and recipes for entertaining and Halloween on the site here!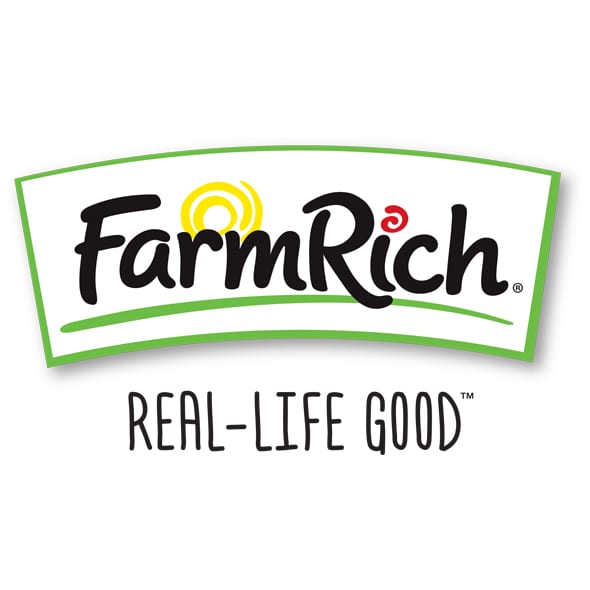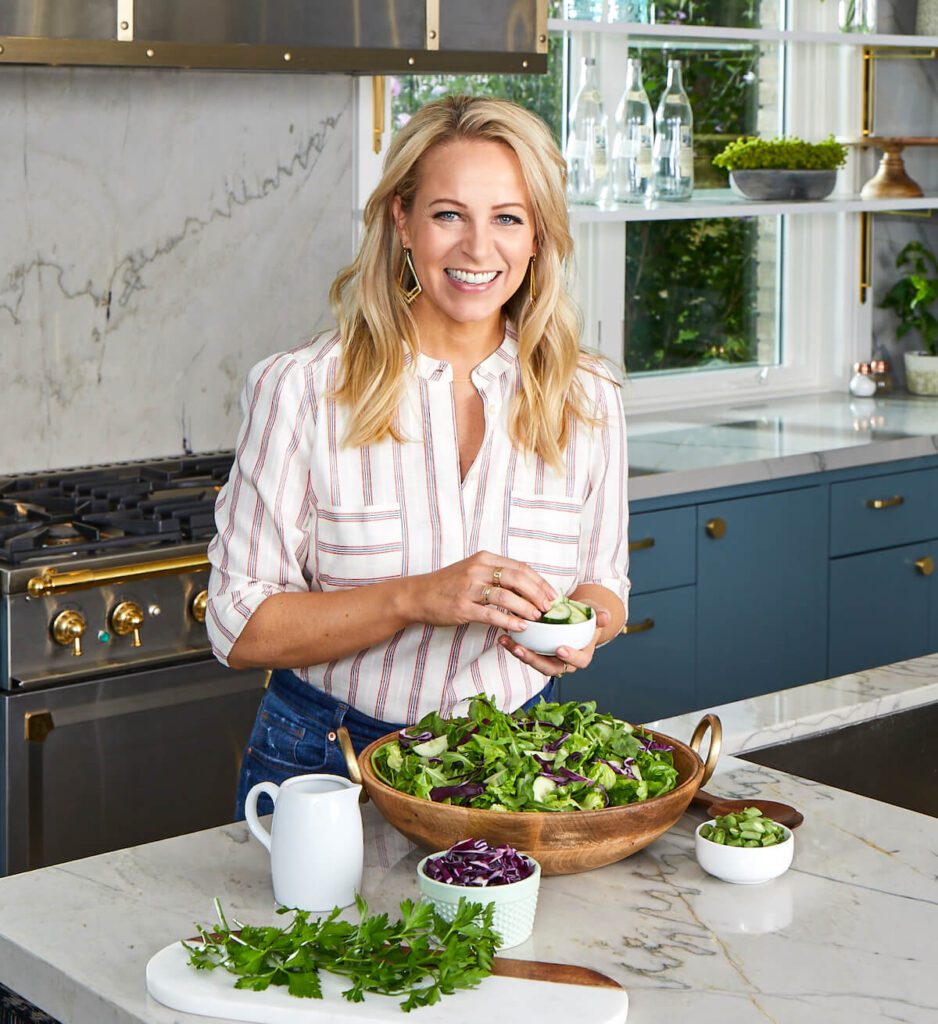 About Tara Teaspoon
I've been in the food publishing business for over 20 years, creating recipes & food-styling for magazines, books, television & advertising. Order my new cookbook & stick around for amazing things to eat.
Recipe and Photography by Tara Teaspoon, Photography also by Susan Vajaranant