---
A secret ingredient let's you make the real deal hummus from dried or canned chickpeas. You'll never go back to store-bought, I promise!
---
I'm not kidding, this hummus changes lives. I have converted numerous people to the stuff, and they've sworn off store-bought hummus for good! The best news: it's completely easy, once you know the secrets.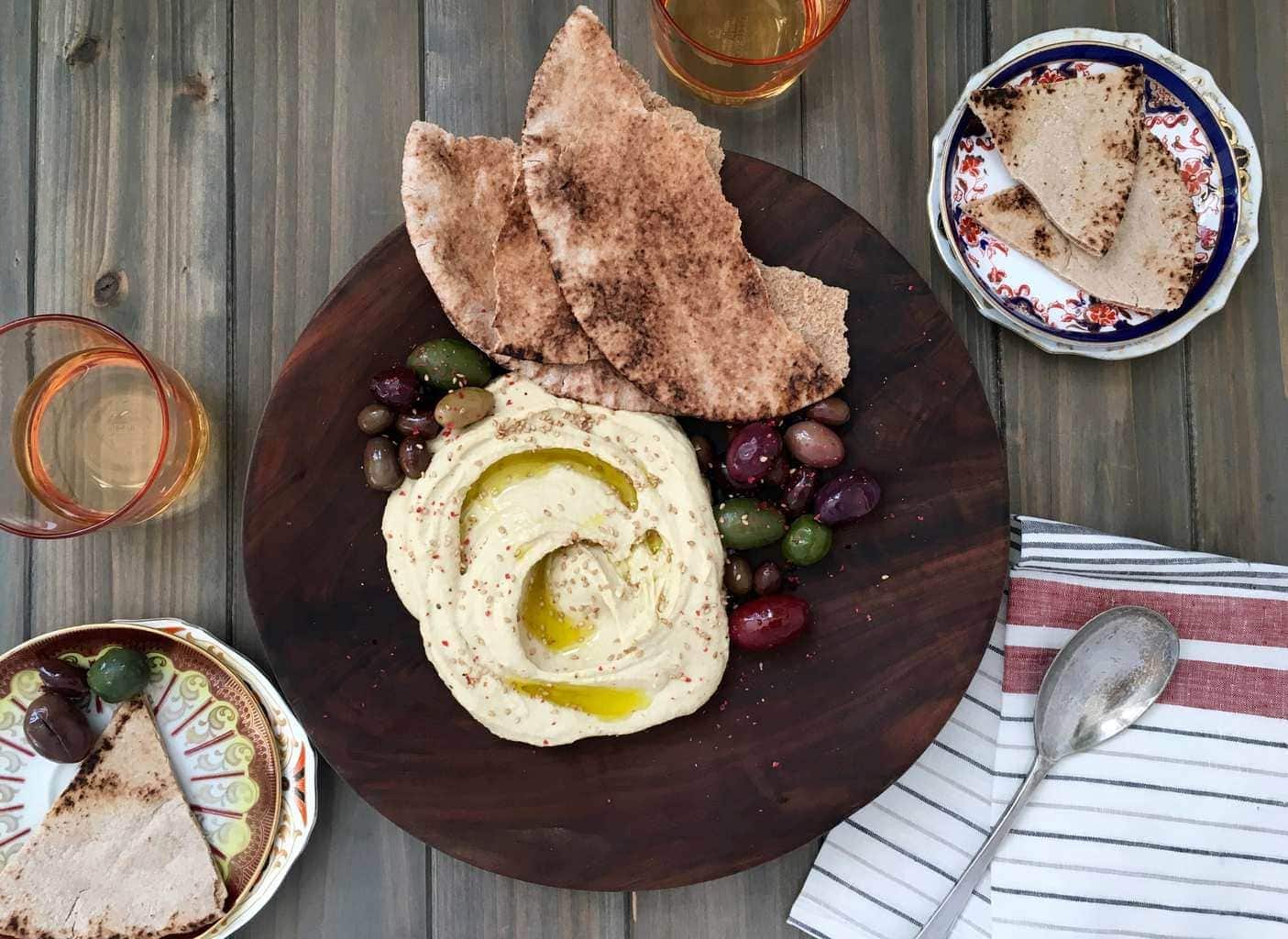 I stopped buying hummus for a while. I was just so tired of grainy, off-flavor hummus with extra ingredients I didn't need in my dip – soybean oil (not even olive oil!), citric acid, potassium sorbate. No thank you! I've made hummus quite a bit, but it still wasn't that glorious, smooth, pure and creamy concoction I get at the restaurants here in NYC.
With a little research and some testing, I've found the most life-changing way to make the real deal hummus. Here's three secrets and tips that make it all happen.
1st: Canned or Dry?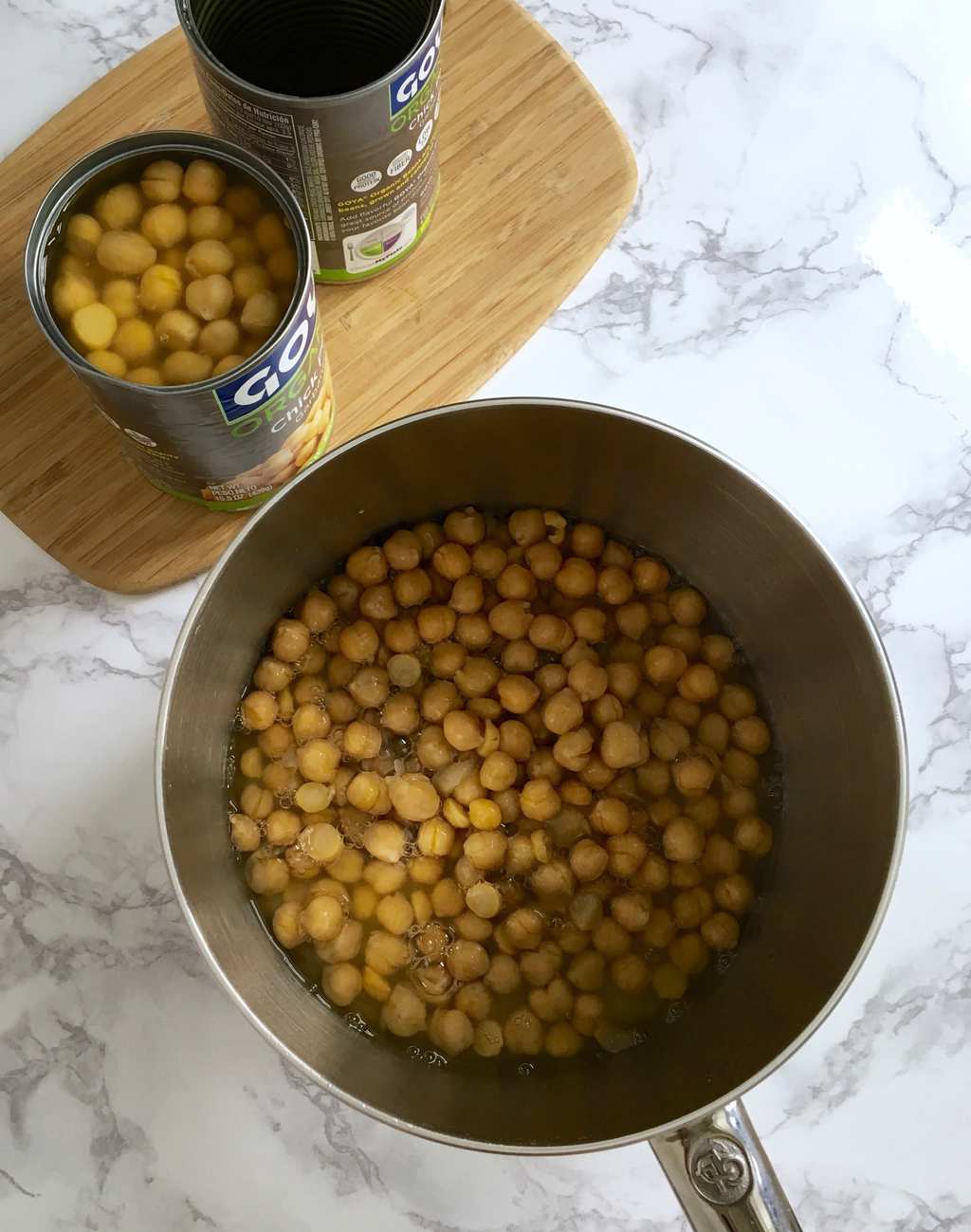 Well you're talking to a girl who loves a good from-scratch recipe, but also likes convenience. Canned beans are my favorite convenience (and now that Goya has an organics line I'm in heaven). I used canned chickpeas in this recipe, but soaking and cooking dried beans will be just as good. Just check the note in the recipe.
2nd: Baking Soda!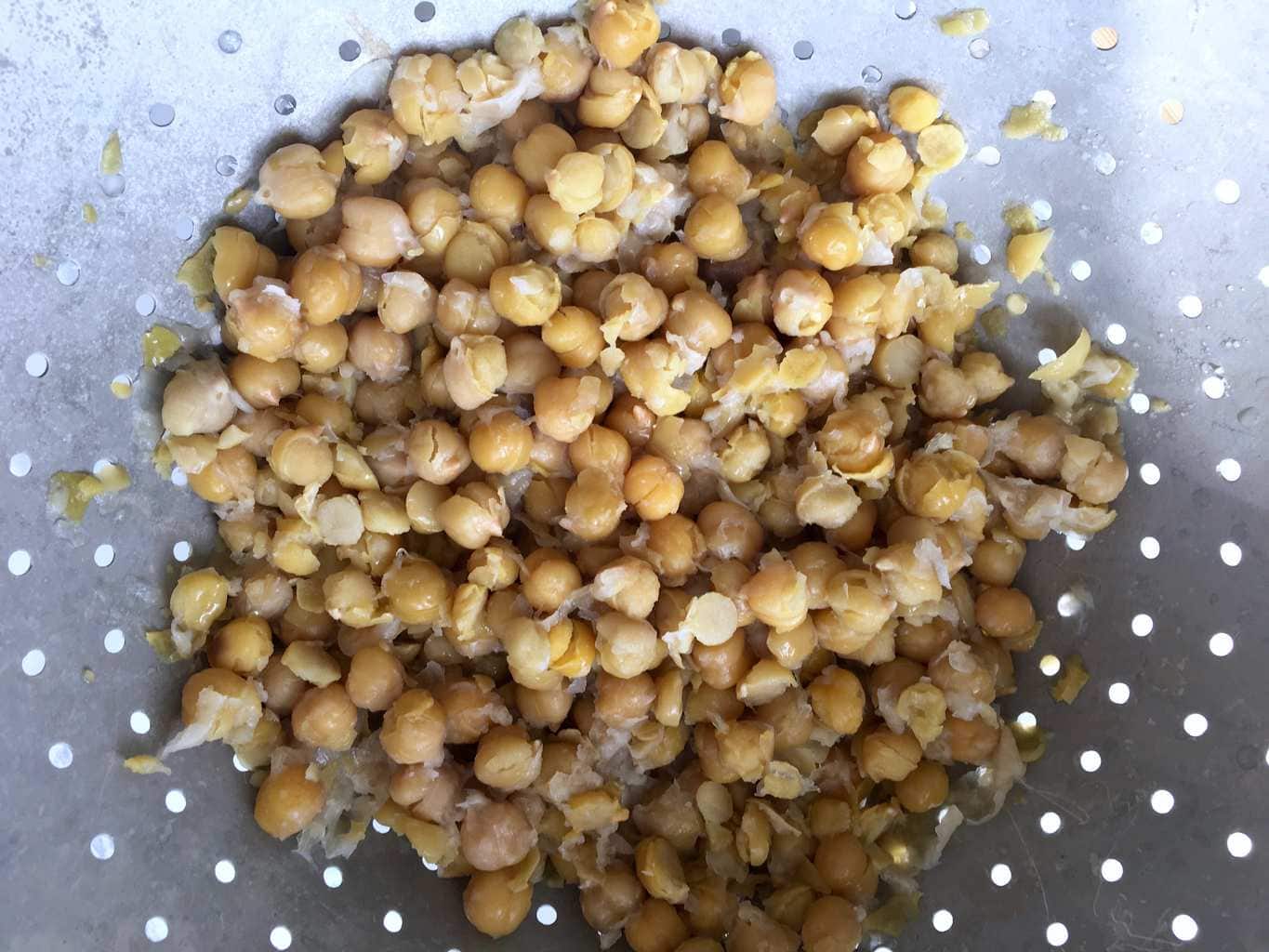 Yes, baking soda. That secret ingredient my favorite real deal hummus restaurant uses! This does a few things – it breaks the beans down a little more than would plain water, so they become, let's say, more mushy than just tender. (This is a good thing for hummus!) It adds a little sodium to bring out the flavor (the beans still get a good rinsing to wash any baking soda soapy flavor off). It also breaks down the outer skins of the bean. This is amazing, since many authentic recipes call for you to hand-peel off the skins and discard them before blending. Not me! That would deter me from making hummus from scratch!
If you are using dried beans, you add baking soda to the soaking water, rinse, and then to the cooking water as well. For canned beans we just use it for the cooking water.
Cooking water you say? Yes we are going to "cook" our canned beans, just a little more than they already are.
3rd: Hot or cold?
This is important secret number two! Make and blend your hummus while everything is hot. You'll see the difference in texture immediately. Not only does the baking soda step help, but blending the tahini, lemon, garlic and beans together while everything is nice and toasty means flavors blend better, bits and bobs break down more and the final product is actually pretty divine eaten warm!
The real deal creamy hummus tastes just like the authentic dips from the best restaurants in New York.
This is one reason cooking your beans is so important. Not only are you giving the baking soda a chance to work on those tough bean skins, but heating, creates a nice hot bean situation for blending. And you only have to simmer them about 5 minutes!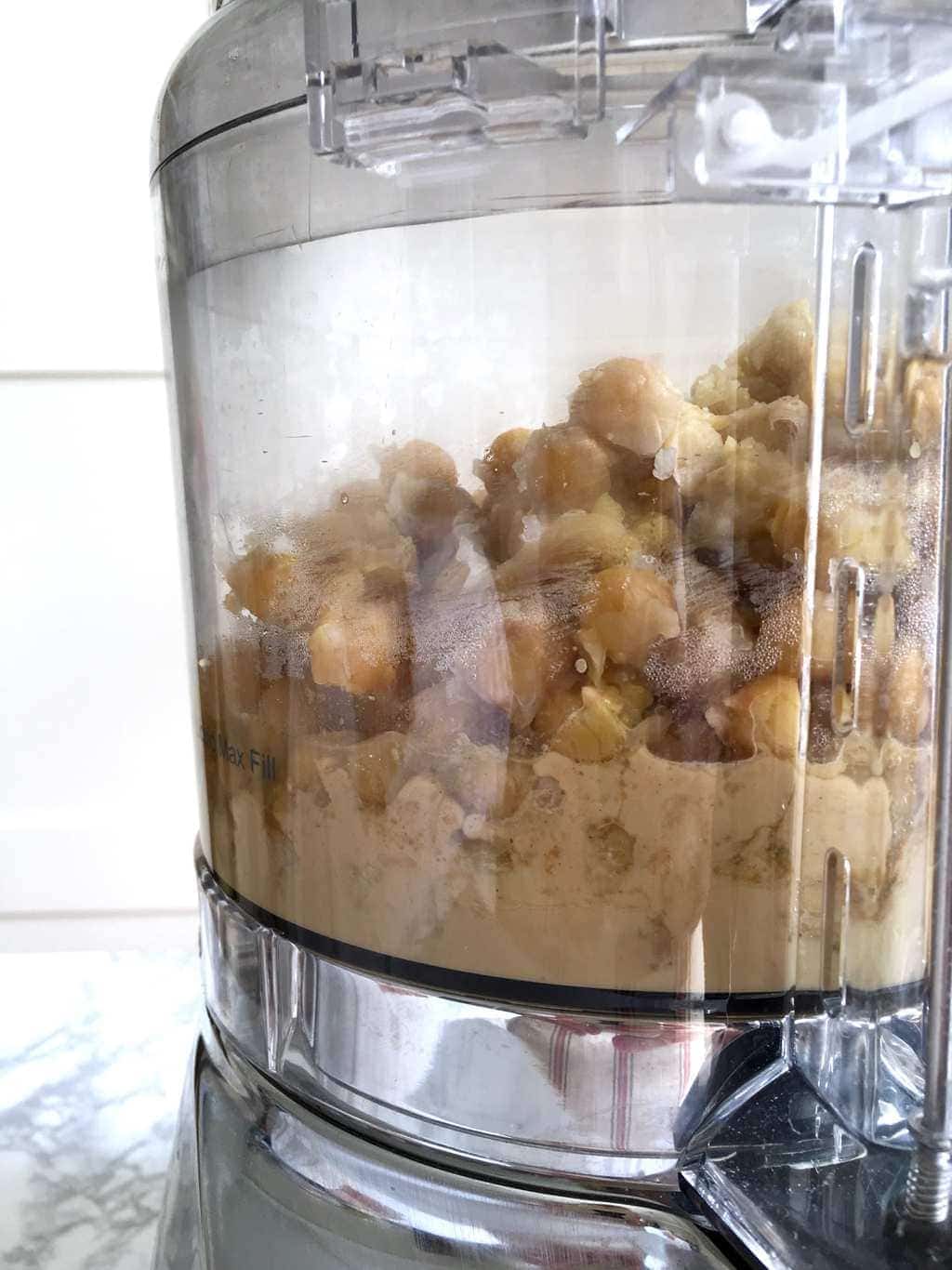 Depending on the thickness of real deal hummus you want, you'll need to add some water. Have hot water on hand to drizzle in so you get the texture you want. I usually add a few tablespoons, and up to a quarter cup. I use my favorite food processor, but you could use a Vitamix or other powerful blender too.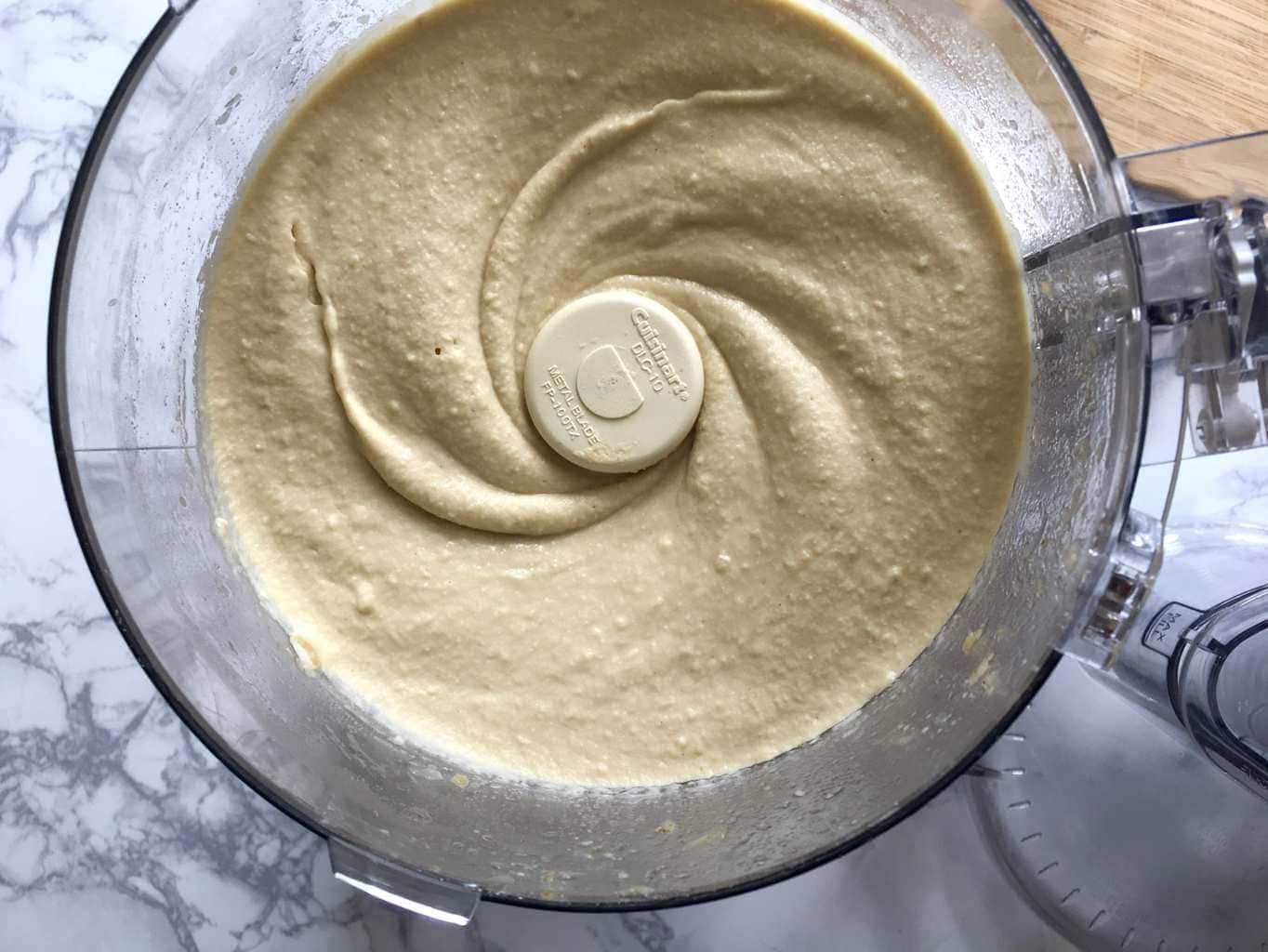 No matter if you're dipping in toasty pitas, veggies or your fingers, this hummus is going to change your life.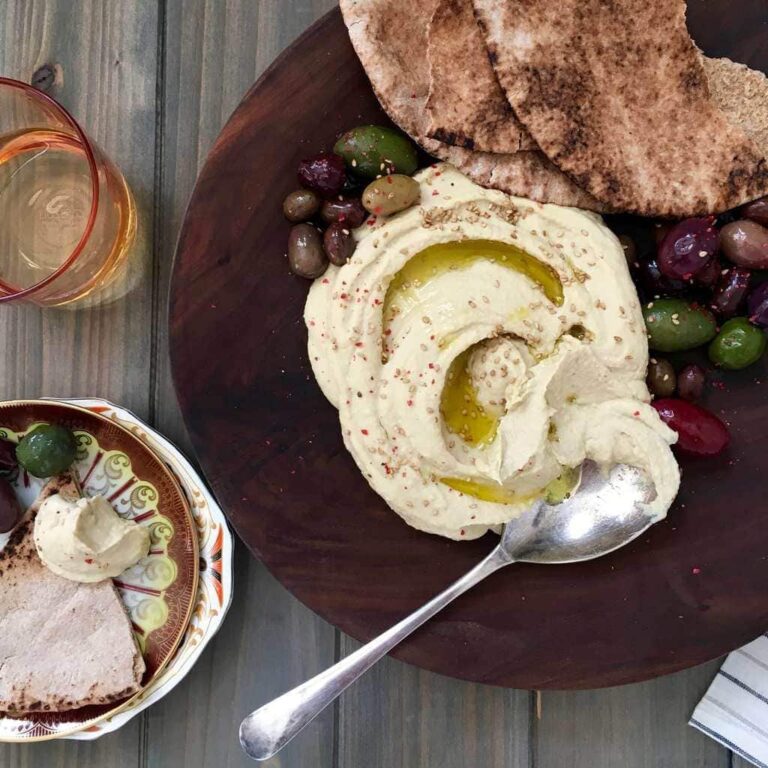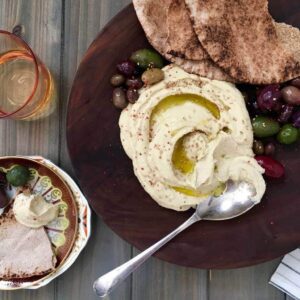 The Real Deal Creamy Hummus
Making authentic, smooth and creamy hummus just takes a few minutes. You'll love the great texture and pure flavor. Drizzle with olive oil for richness.
Ingredients
2

15-oz

cans chickpeas

1

teaspoon

baking soda

⅓

cup

lemon juice

3

cloves

garlic

1½

teaspoon

kosher salt

½

cup

sesame tahini

½

teaspoon

ground cumin

hot water

Olive oil for drizzling
Instructions
Cover chickpeas and their canned liquid with ½ an inch of water in a sauce pan. Add the baking soda and bring to a boil. Boil until chickpeas are hot and soft, about 5 min. Drain and rinse in hot water.

While chickpeas boil, in a food processor combine the lemon juice, garlic, salt and tahini. Pulse and then let sit until the chickpeas are cooked.

Add the chickpeas to the food processor with the cumin and blend until smooth, scraping the bowl as needed. Drizzle in a tablespoon of hot water at a time, until desired consistency is achieved. Serve warm or at room temperature. Drizzle with olive oil if desired.

Can be refrigerated up to a week.
Notes
If you are making this with dried chickpeas, add 1 teaspoon baking soda to your soaking water. Rinse before cooking. Add the teaspoon of baking soda to your cooking water as well, and cook until quite soft, but not completely broken down. Rinse and proceed with blending the recipe.
Nutrition
Calories:
249
kcal
Carbohydrates:
11
g
Protein:
7
g
Fat:
21
g
Saturated Fat:
2
g
Sodium:
1597
mg
Potassium:
223
mg
Fiber:
1
g
Vitamin A:
25
IU
Vitamin C:
13.1
mg
Calcium:
62
mg
Iron:
2
mg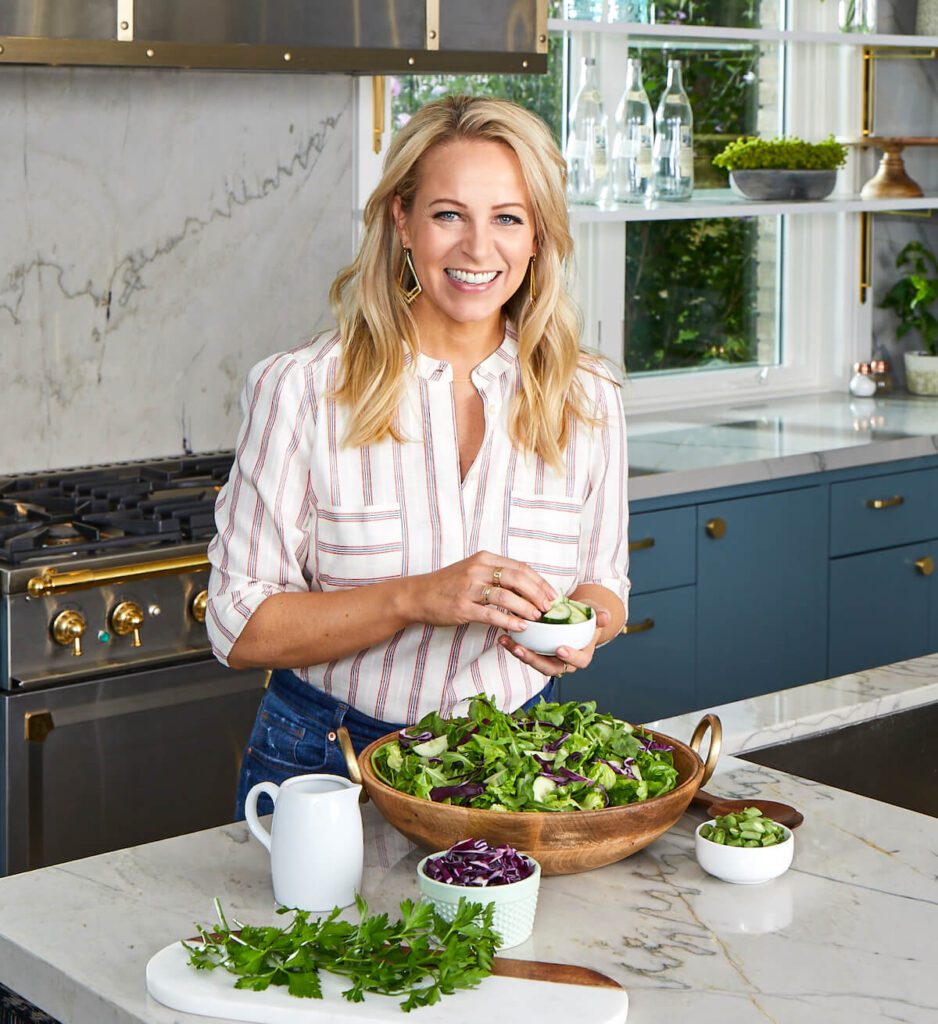 About Tara Teaspoon
I've been in the food publishing business for over 20 years, creating recipes & food-styling for magazines, books, television & advertising. Order my new cookbook & stick around for amazing things to eat.
Recipe and photography by Tara Teaspoon.